We spend so much time talking about problems and design conundrums that arise out of limited space, the other end of the spectrum is largely forgotten. While in the past we have discussed how to give a room with low ceiling a spacious appeal and the ways to enliven an interior with a sloped ceiling, today we take a look at those who might be suffering with a 'problem of plenty'. Tall rooms with high ceilings are as hard to decorate as those that have limited vertical space and do present an entirely different set of challenges.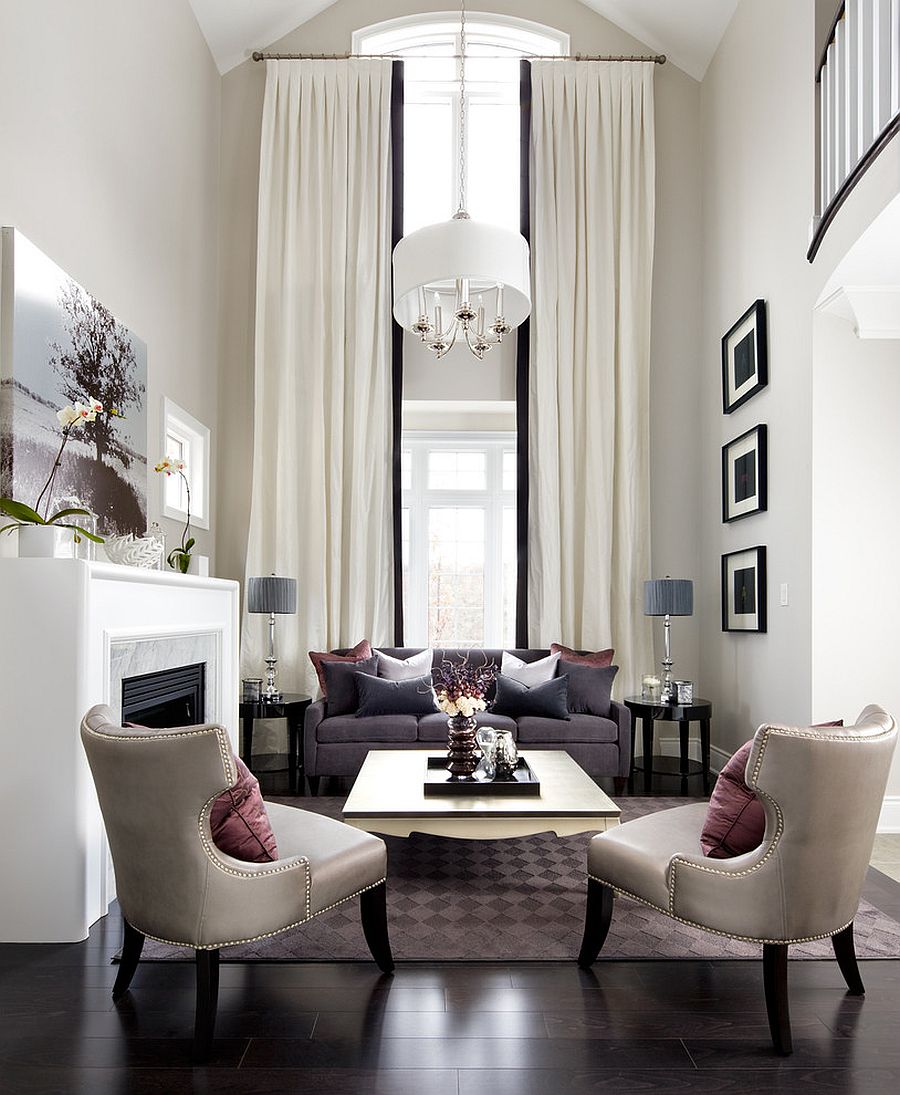 Interiors with high ceilings offer a great opportunity to express your design style in a more exuberant fashion while stealing the show with their grandeur. While the additional vertical space is great to have, it does require careful decorating, without which things can go south really quickly. Here are a few simple yet effective tips that will help you in mastering this difficult art –
1. Beam It up, Scotty!
One of the easiest and best ways to solve the problem of an unappealing room with high ceilings is to add wooden beams that reduce the overall scale of the room and bring in better proportions. This is indeed the trendiest way forward, as exposed and even painted wooden beams have made a grand comeback of sorts in the last few years. It is a trend that is here to stay, and even contemporary homes with sleek, modern design are turning towards wooden beams to usher in some personality and texture! If you are already blessed with structural wooden beams, highlight them beautifully. Otherwise, add a few decorative beams to get the job done.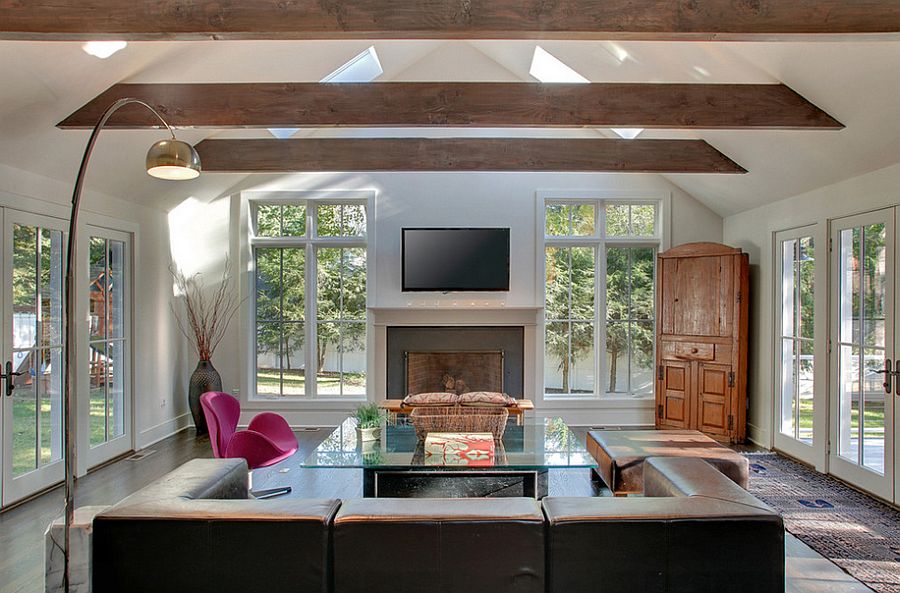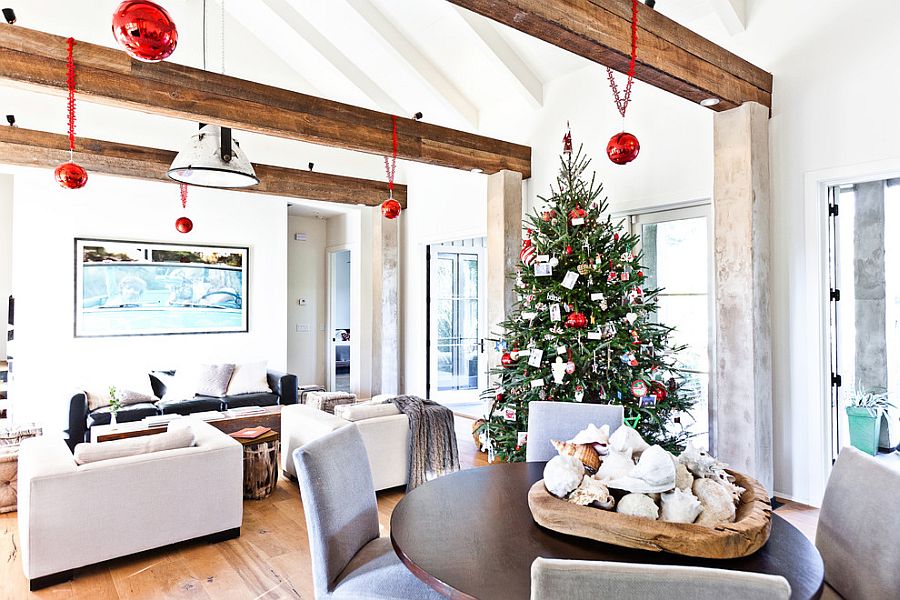 2. A Creative Ceiling Makeover
Maybe you want to turn the ceiling itself into a dazzling focal point in the room while giving the space a grand makeover? Creative ceiling designs, a false ceiling or a tray ceiling can easily accomplish this while adding to the existing color palette and theme of the room. False ceilings cut down the visual scale of the room just like wooden beams and give it a more fascinating, cozy ambiance. Creative ceiling designs can also add geometric pattern to the room and can be used to demarcate individual spaces in a large, open plan living area.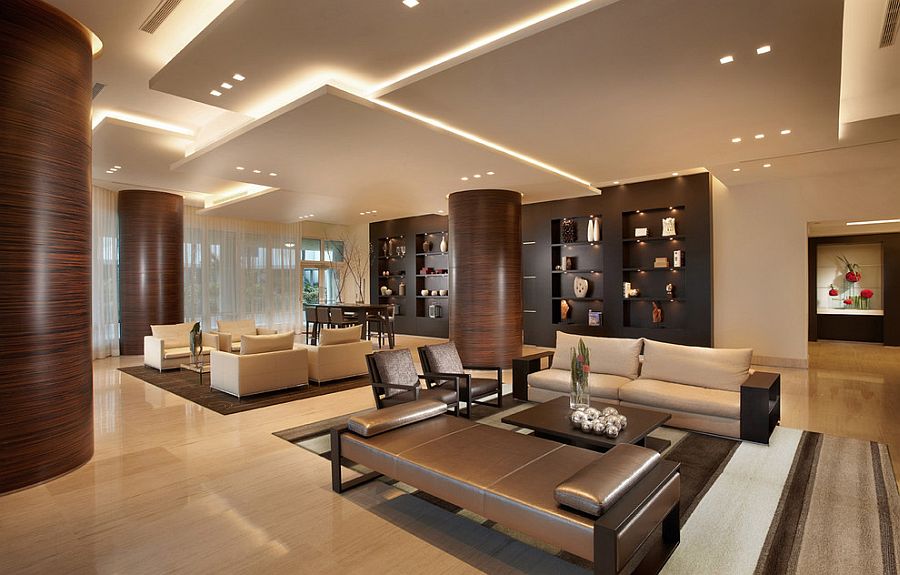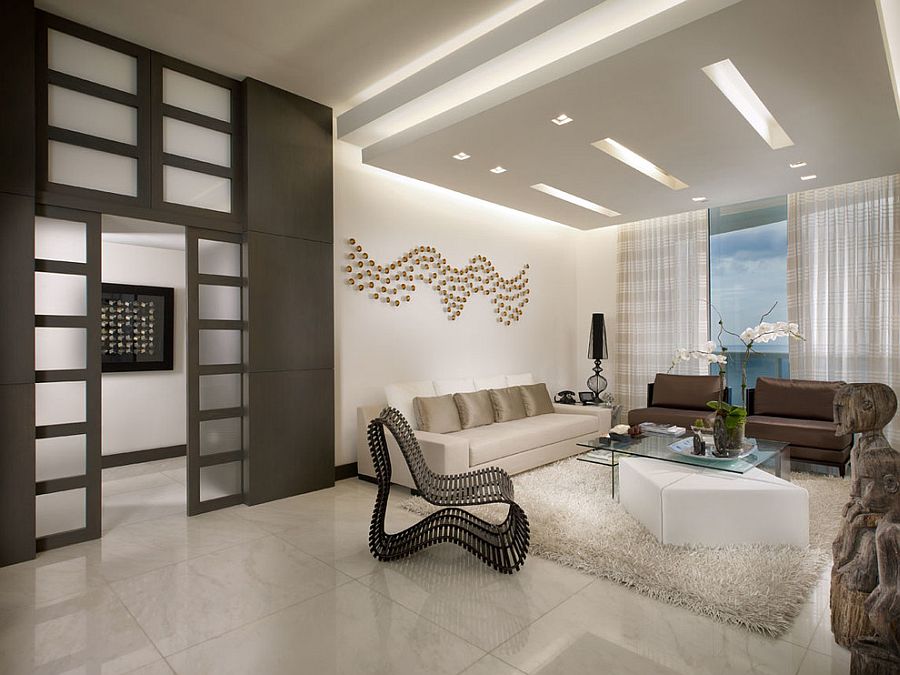 3. Think Vertical!
Remember that at the core of every decorating tip here is an effort to give the room a more proportional and stylish appeal. Adding architectural features that go all the way up to the ceiling instead of stopping short goes a long way in getting this accomplished. If you have a fireplace or bookshelf, make sure that they extend all the way up and stand out visually. Tall display shelves also make a great backdrop in rooms with high ceilings, and they also add additional shelf space to your home.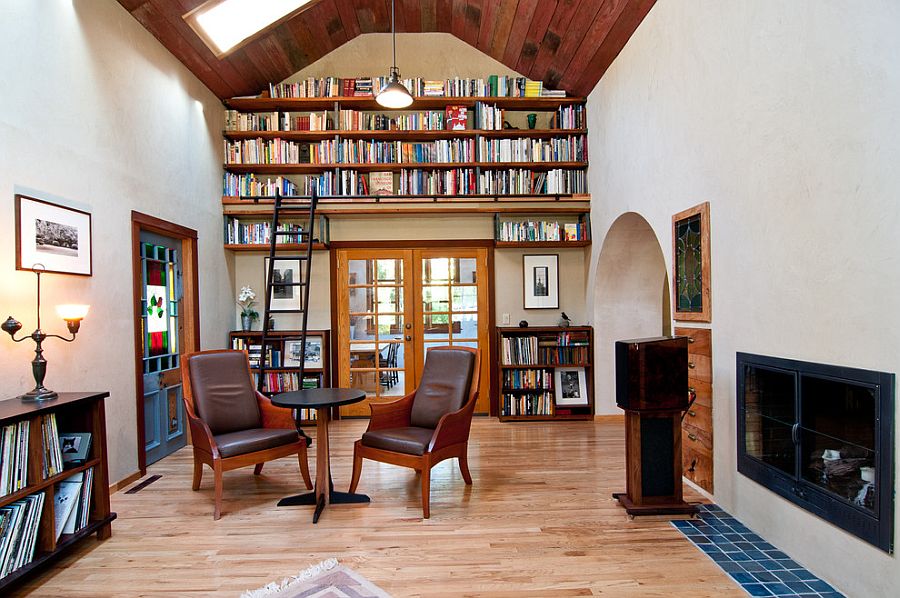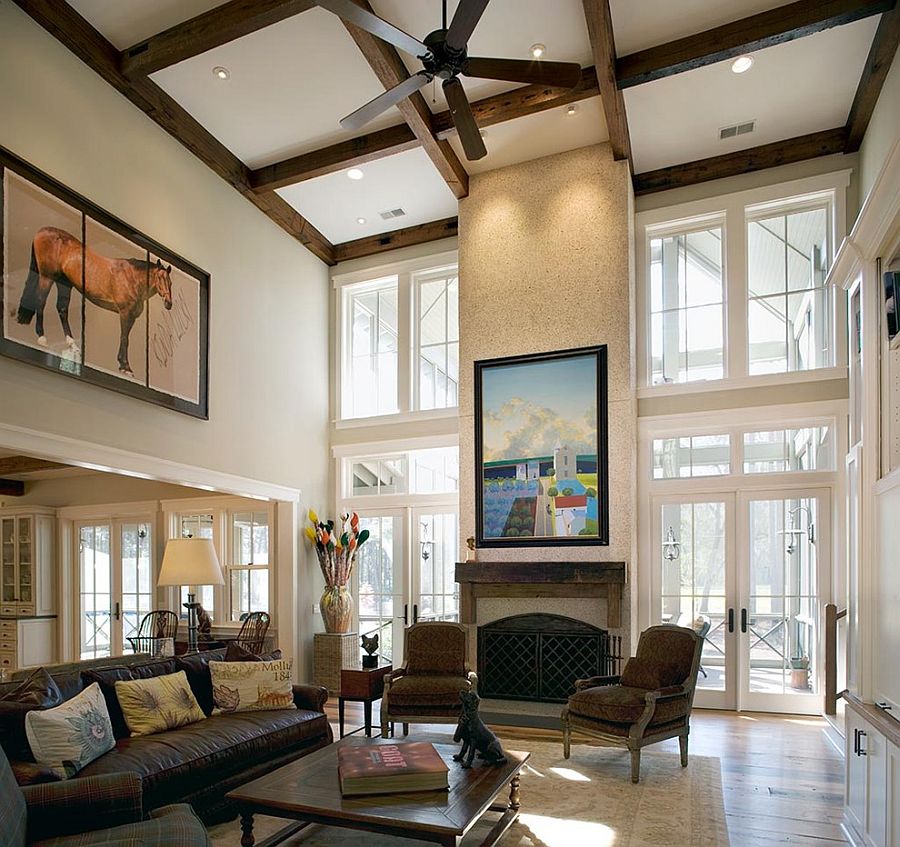 4. Lighting It with Flair
Whether you want to add a grand focal point to the room, a few cool wooden beams or a false ceiling, none of these additions will make any visual impact without the right lighting. While brilliant cascading chandeliers or large, stunning pendants can act as captivating standalone features in a room with a high ceiling, never forget the importance of ambient lighting as well. Statement pendants and giant floor lamps are perfectly at home in such airy settings and combine form with functionality in an efficient manner.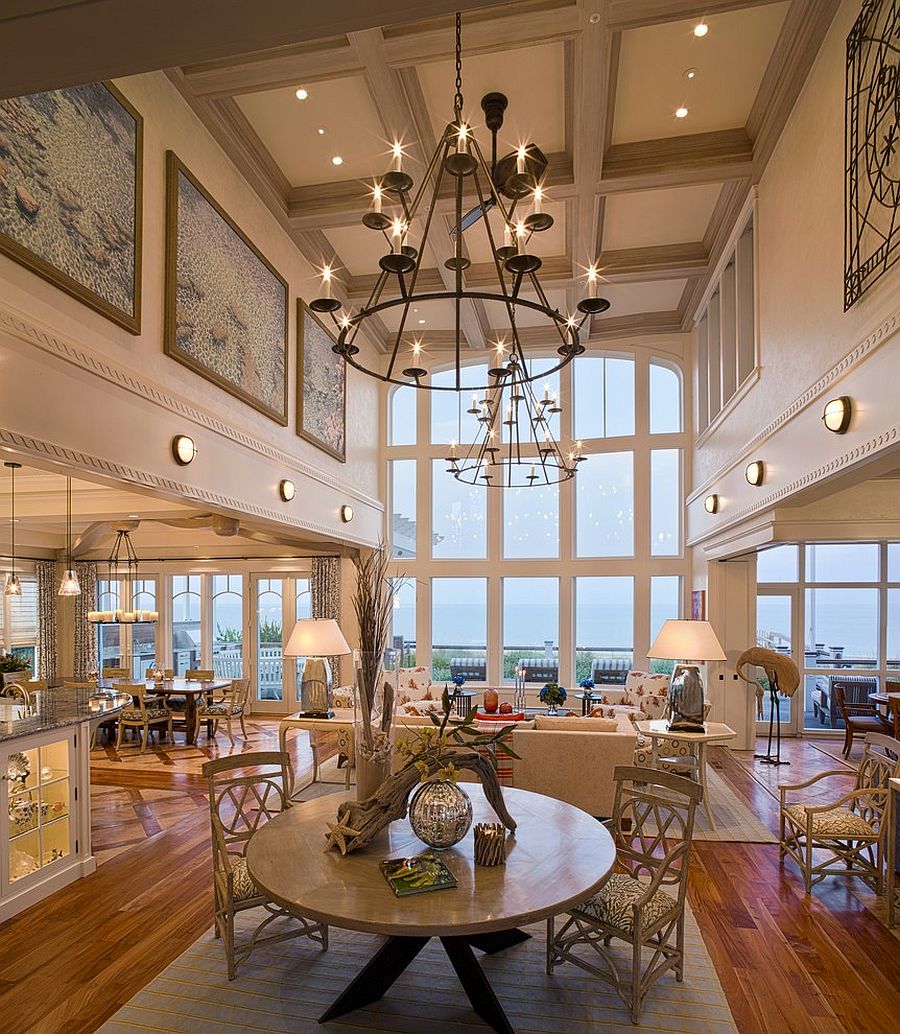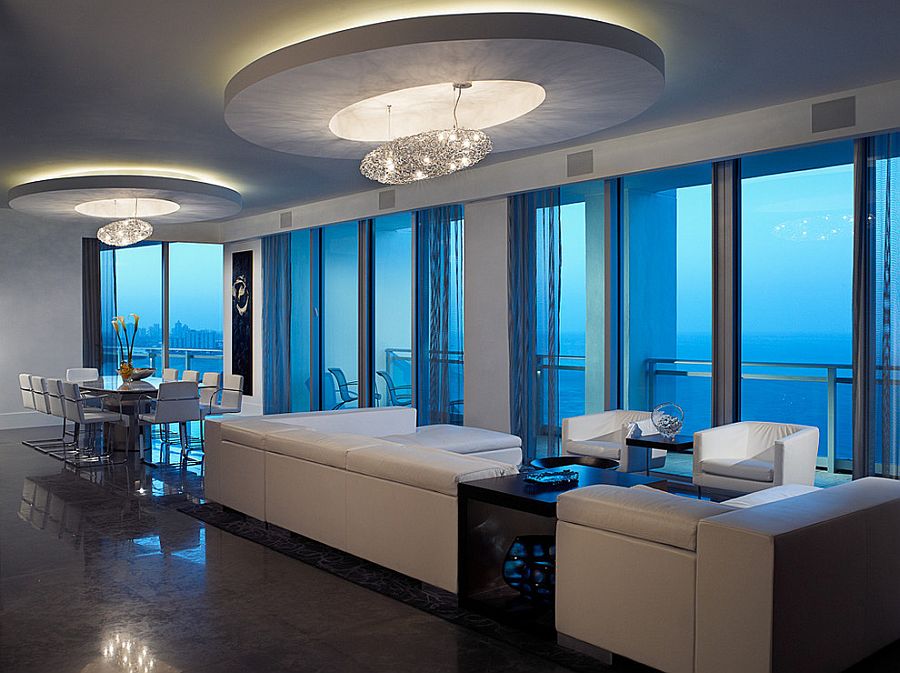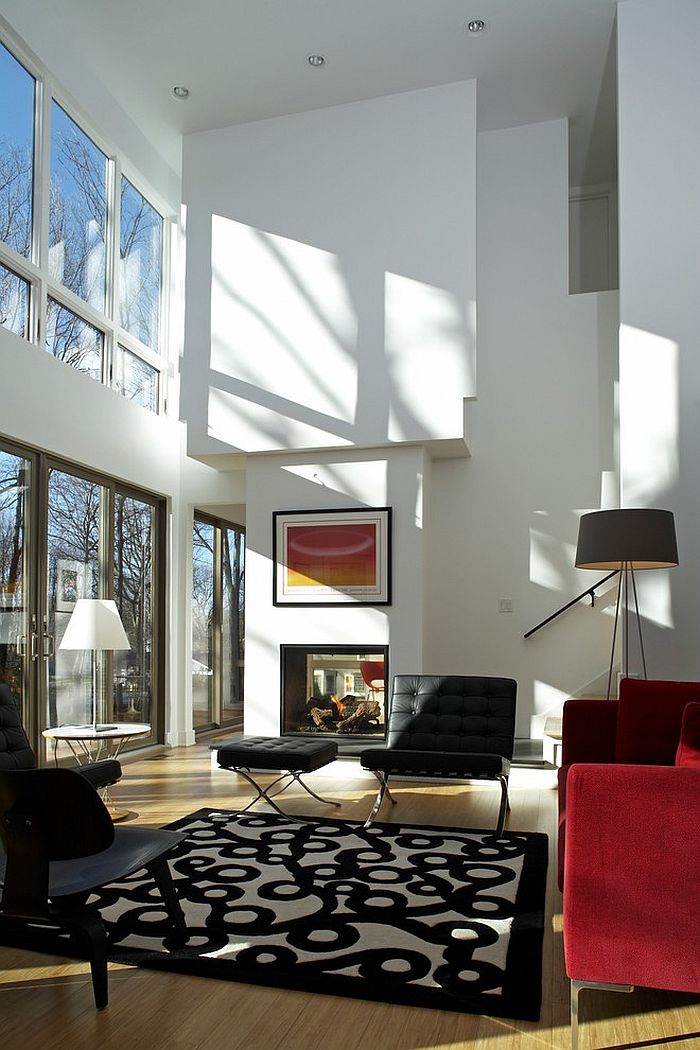 5. Artistic Overtones
If you are looking to bring cheerfulness and drama to the space without actually splurging on redecorating, 'color' is the simplest choice. A large accent wall works well in pretty much any room and seems even more appealing in one with a high ceiling. If your purse strings are not all that tight and you are an art aficionado, opt for large pieces and place them at eye level for the best effect. If you are blessed with a more extensive art collection or want to create a gallery wall, use all the available space and combine the art pieces with other design elements to create a vibrant accent wall.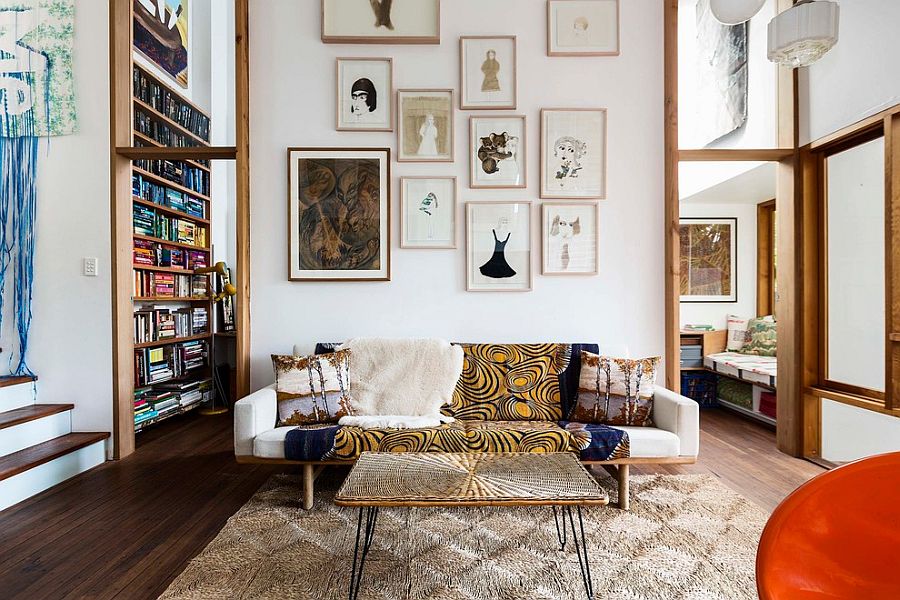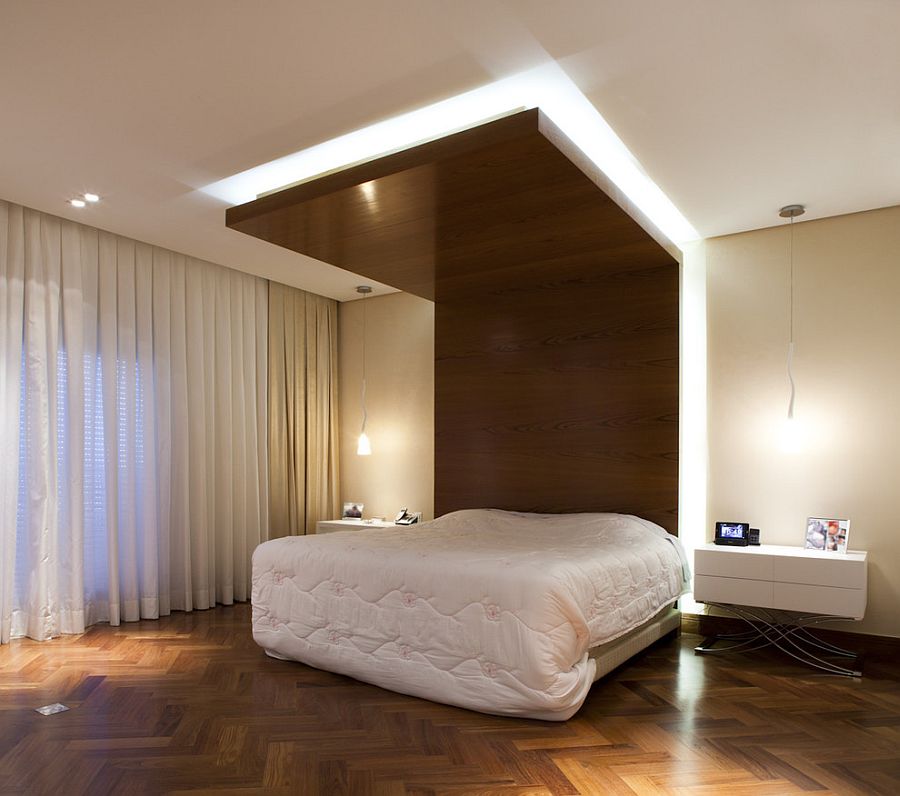 6. Drape It with Texture
In case you have a room with a high ceiling and large glass windows, curtains are the easiest option of them all. Add curtains that cover the entire length of the wall and never pick shorter ones that look ungainly and give the room a fragmented feel. While curtains that match the color of the walls help in shaping a tone-on-tone decorating style, those in bright accent colors will add glamour and playfulness to the room. Curtains also can add texture and geometric pattern to the room depending on the fabric that you choose and its design.