It happened. New Year's Day arrived and I took down my holiday decorations. There's no rule that says the tree and garlands have to be removed once January 1st rolls around, but it's a tradition I have–part of moving forward and making a fresh start in the new year. With that said, it's always hard to say goodbye to the festivity and light that holiday decorations add to our interiors, especially when the coldest weeks of the year are ahead. Why put a lid on all of that warmth and cheer? Today I'm sharing 5 winter decor ideas that will add a special glow to your home during the chilliest season…
Twinkle Lights
Just because the tree is no longer on display doesn't mean you have to pack away the lights. This first winter decor idea involves letting the light shine!
The Inspiration: this radiant indoor wedding with lights cascading from the ceiling  [from J. Sorelle]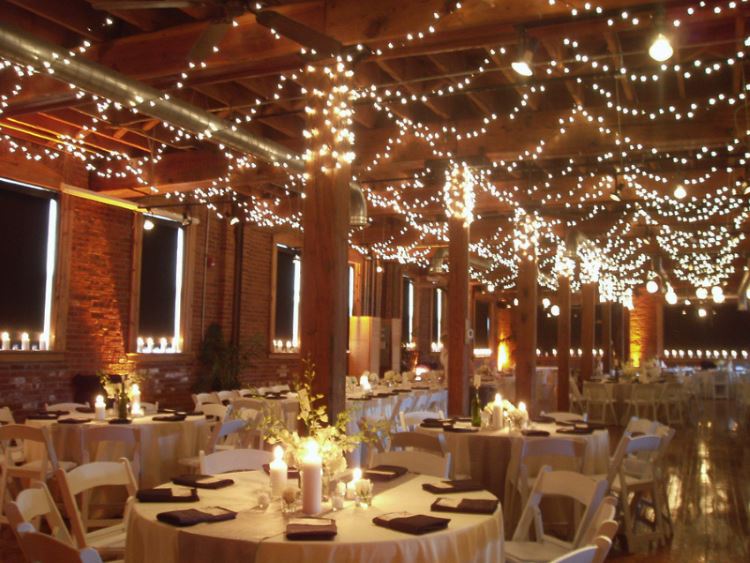 Getting the look at home can involve a variety of strategies. For starters, try draping globe lights from the ceiling. This look is so classic, you can keep it alive all year long! [from Pinterest]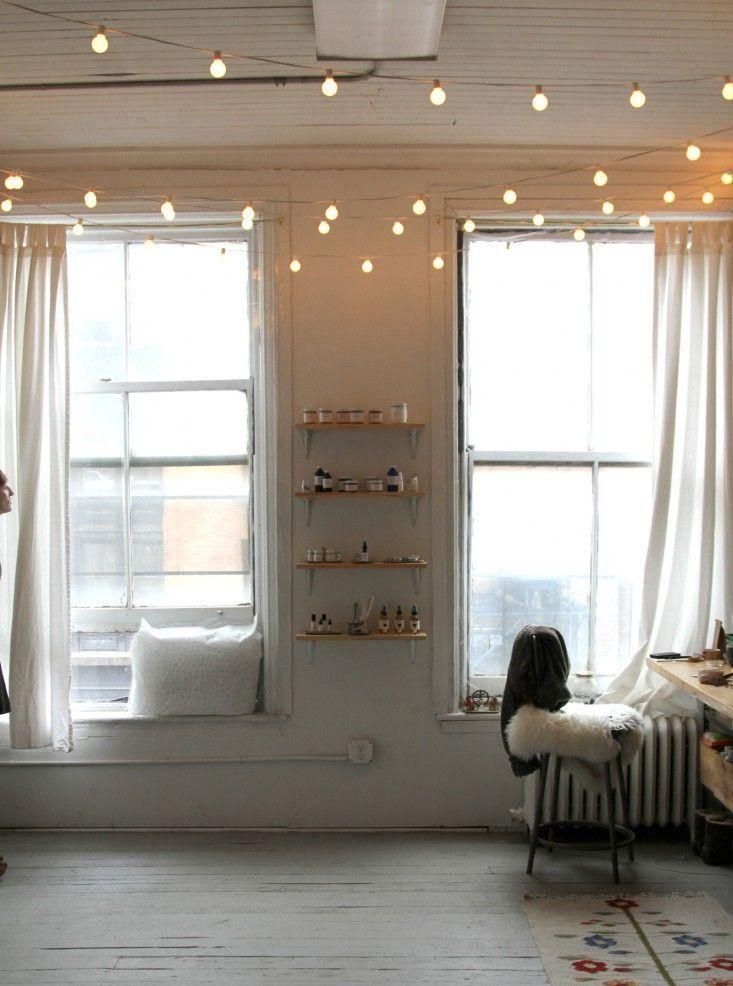 Katie of Randomnest created this indoor tree using spare branches and battery-powered LED lights. After all, lit branches are timeless and elegant. You may also decide to add lights to a potted tree or plant.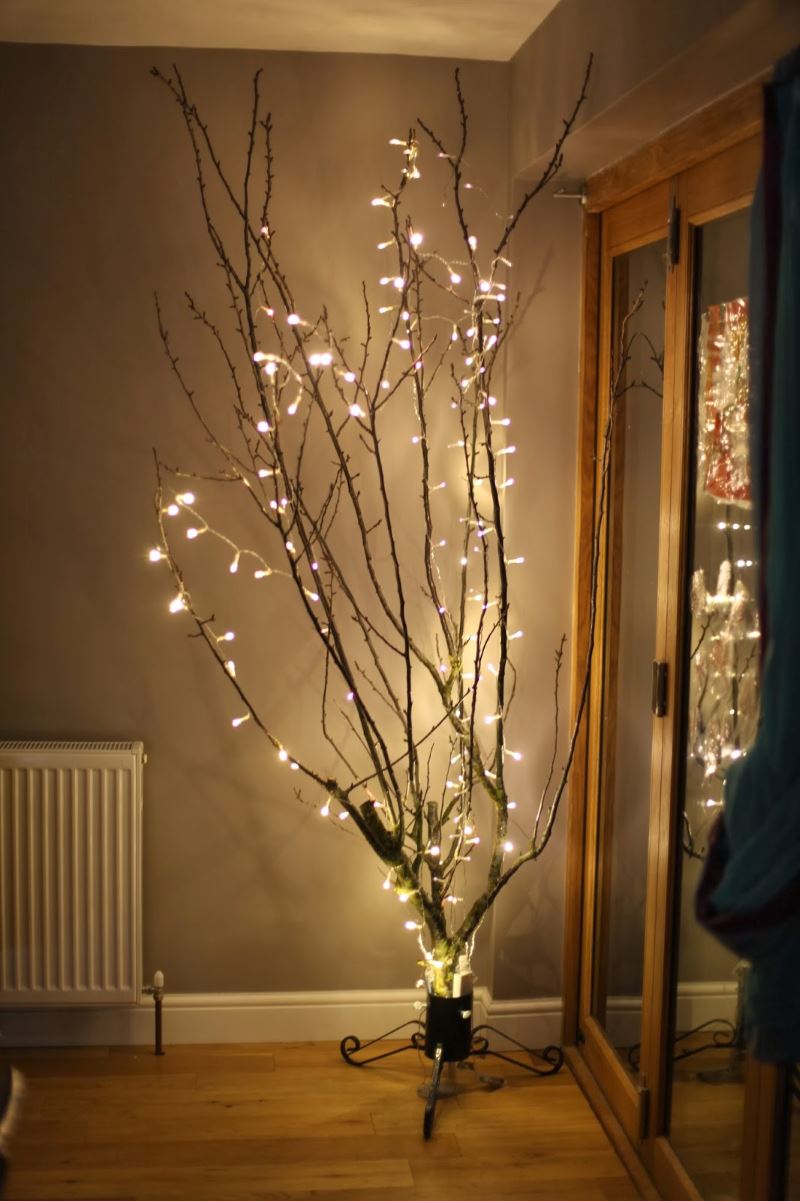 For my own take on string light style, I added some LED lights to the tropical centerpiece I created before Christmas. Read all about the DIY project here, and stay tuned for a photo near the end of the post.
A Textured Blanket
This season, texture is a top trend that shows no sign of fading. Not only do textured items instantly evoke a sense of warmth, they're often soft and cozy–ideal attributes for winter decor!
The Inspiration: the hugely popular Icelandic Sheepskin Throw from CB2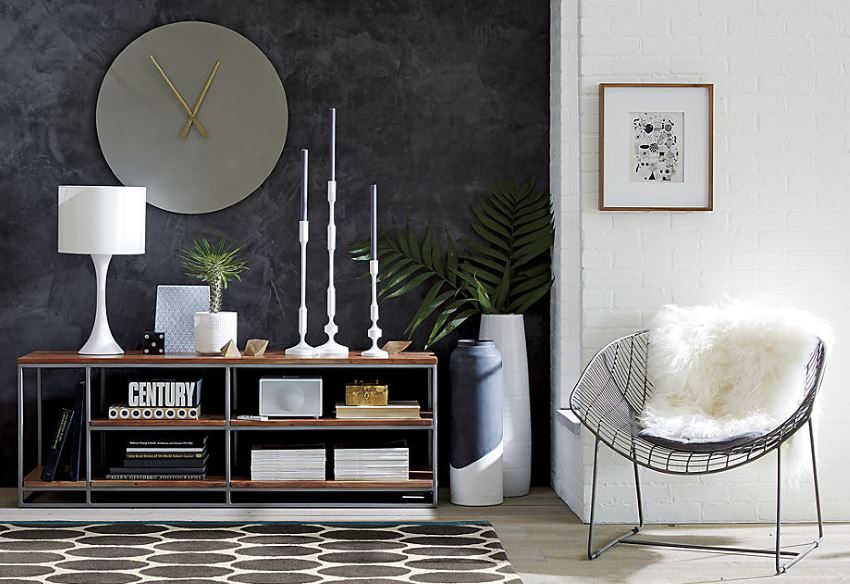 Textured throws are everywhere this winter, including retailers like West Elm. Sheepskin, faux fur, you name it! Popular colors include neutrals such as cream, grey and brown: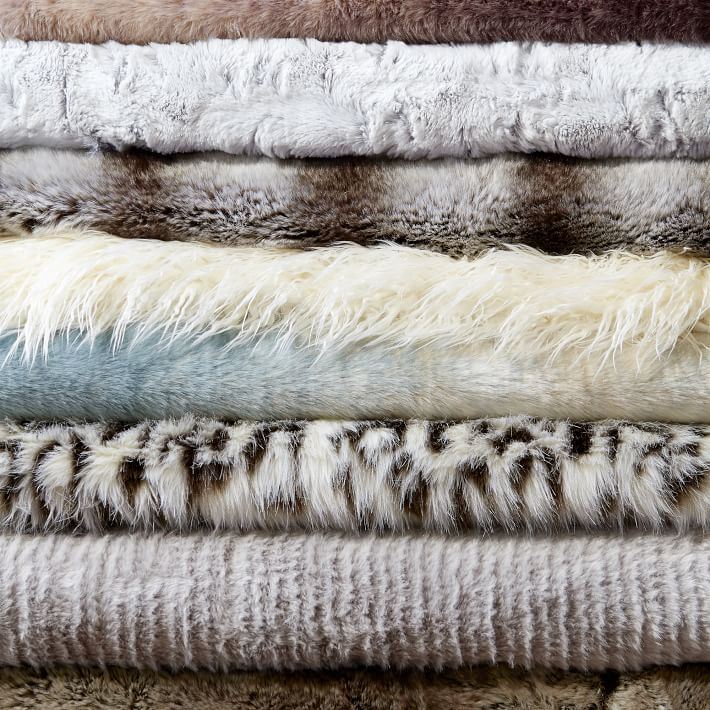 Looking for a vegan option? How about TEJN–a faux sheepskin from IKEA? Drape it over a chair or use it as a rug. At the bargain price of $12.99, you can definitely purchase more than one: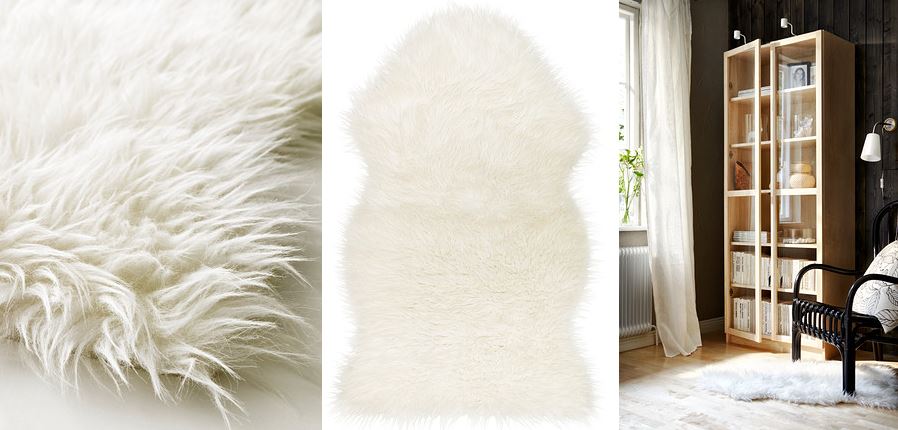 I plan on purchasing two as soon as possible! Until then, my textured bamboo blanket is providing me with plenty of winter warmth.
The Glow of Candles
No fireplace? Invite a warm glow into your home with the help of candles. Even if you have a fireplace, it's hard to deny the appeal of a flickering shine.
The Inspiration: a slew of candles in this cozy room with a view  [from NYC Knotties]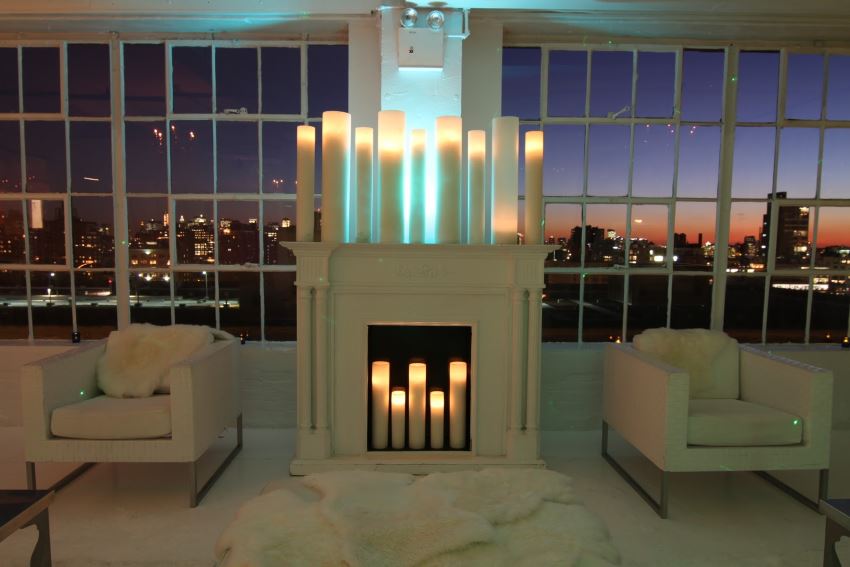 Don't want to mess with an open flame? Opt for flameless candles that are safe, steady and always ready to shine. These Flameless Candles come from West Elm: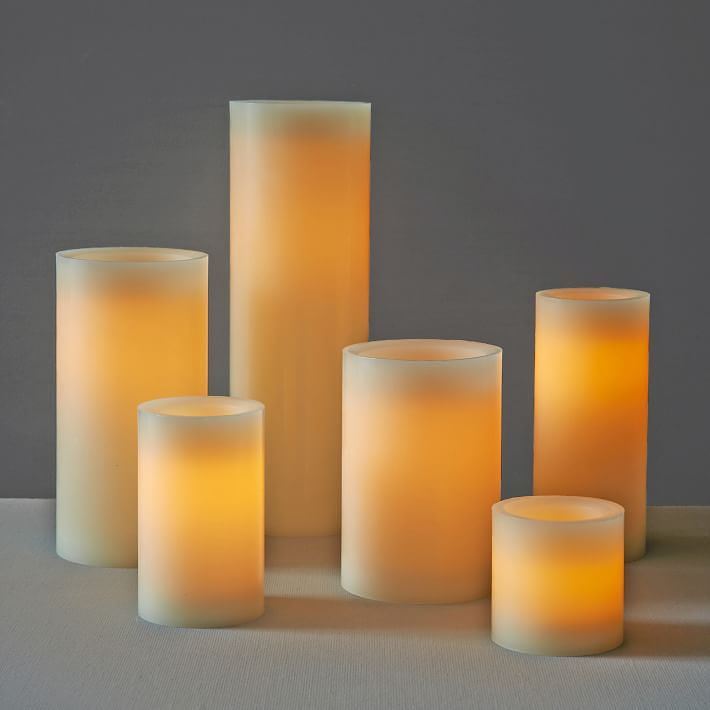 Scented candles add another layer of sensory goodness. I can't wait to make a post-holiday trip to Jonathan Adler and peruse the scrumptious scents and beautifully designed containers. So many candles, so little time! In the running are these Pop Candles: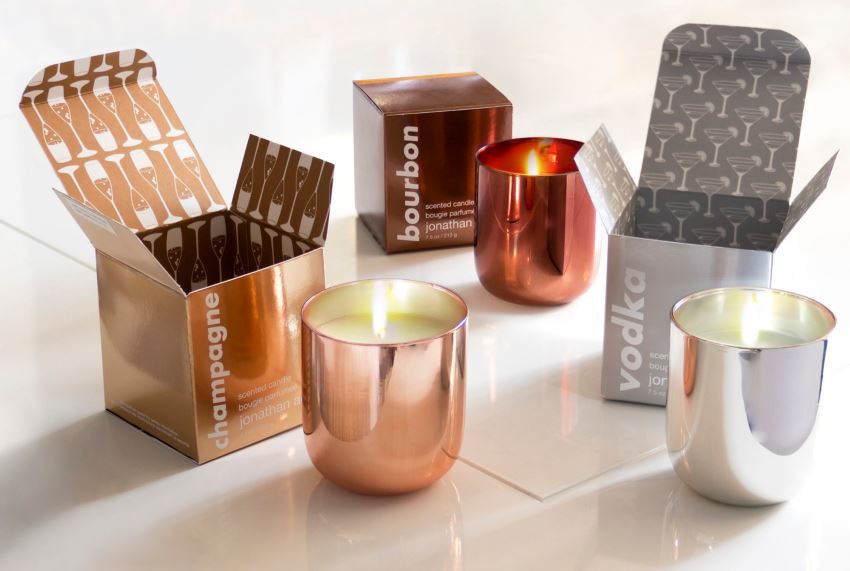 Go with a fragrance that reminds you of winter, or do a complete 180 and select a tropical scent that will fill your interior with warm, summery thoughts!
Nature's Bounty
The idea behind this next strategy is to welcome natural signs of winter into your space. The result is a true sense of coziness and a celebration of the season.
The Inspiration: this delicious San Francisco living room with grand potted trees  [from Houzz]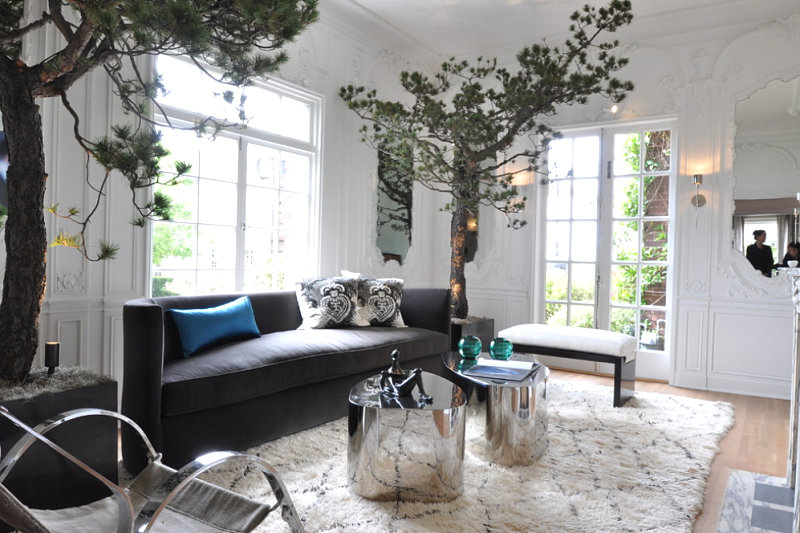 Start by playing up the natural elements you happen to have on hand. Now is the time to spotlight earthy accessories, as well as staples such as firewood. That's right–firewood on display is a true reminder of warmth! [from Alexander Waterworth Interiors]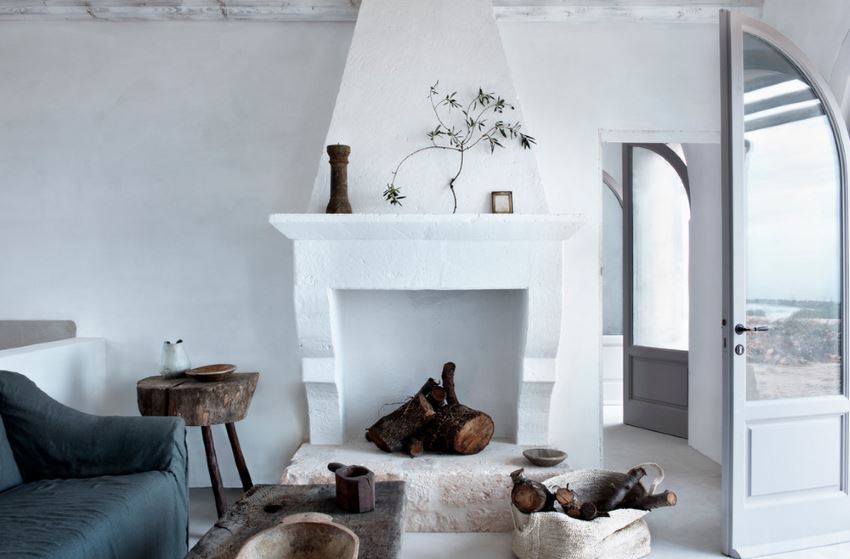 Remember this DIY Christmas Centerpiece with Neon Accents that I created during the holidays? I snipped some greenery from my backyard trees and displayed it in a series of small vases.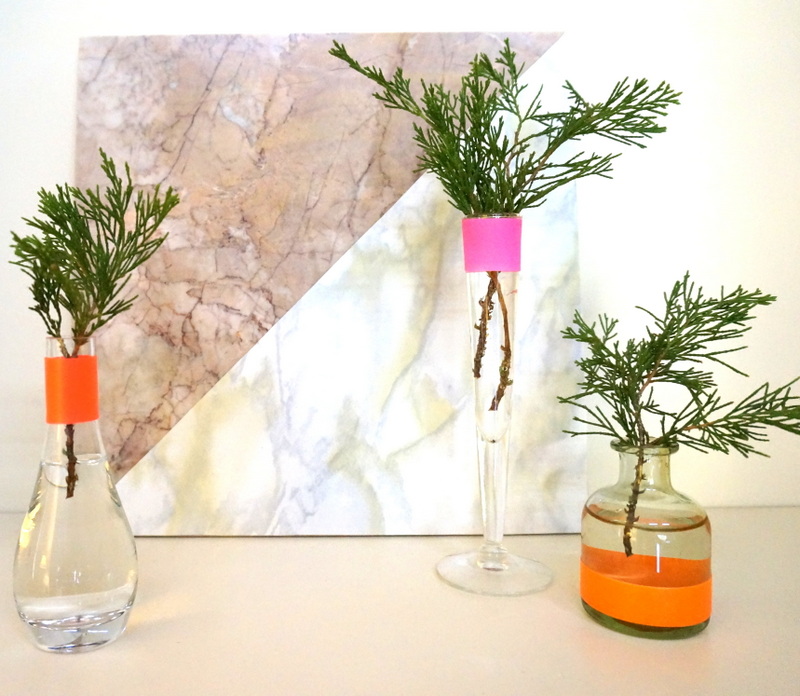 These will be up all winter. They're still as fresh and green as the day I brought them indoors!
Metallic Shine
Last but not least, we celebrate the current trend of mixed metallics! Metallic tones are undeniably ideal for the holidays, yet they're hardly holiday-specific. Enjoy the shimmer all winter!
The Inspiration: these gorgeous pillows in gold and silver tones from West Elm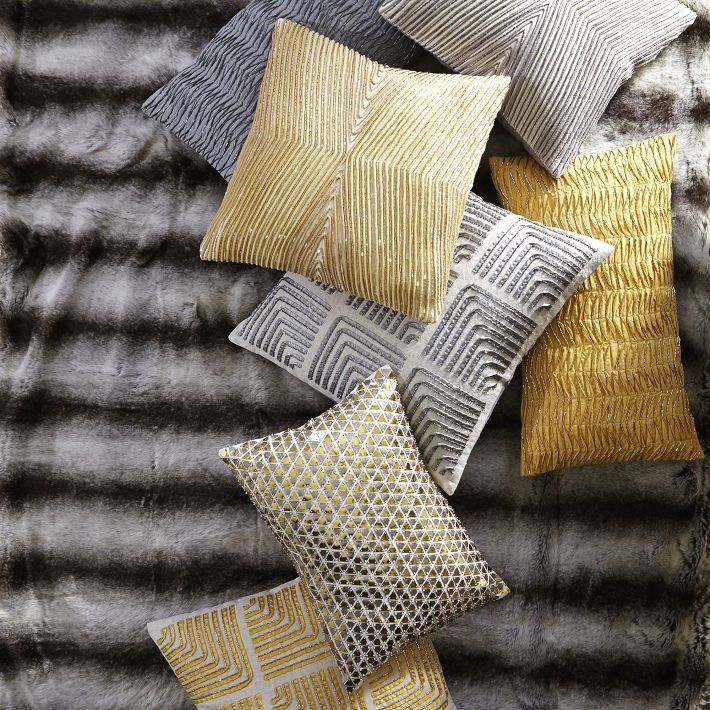 Here's a photo of the DIY Christmas Centerpiece with Tropical Flair I mentioned earlier in today's post. While in this picture you don't see the LED lights I added, you can see an array of metallic tones in this dining room space, one of my favorite rooms in the house. I purchased the runner last year from West Elm–isn't it winter-perfect?!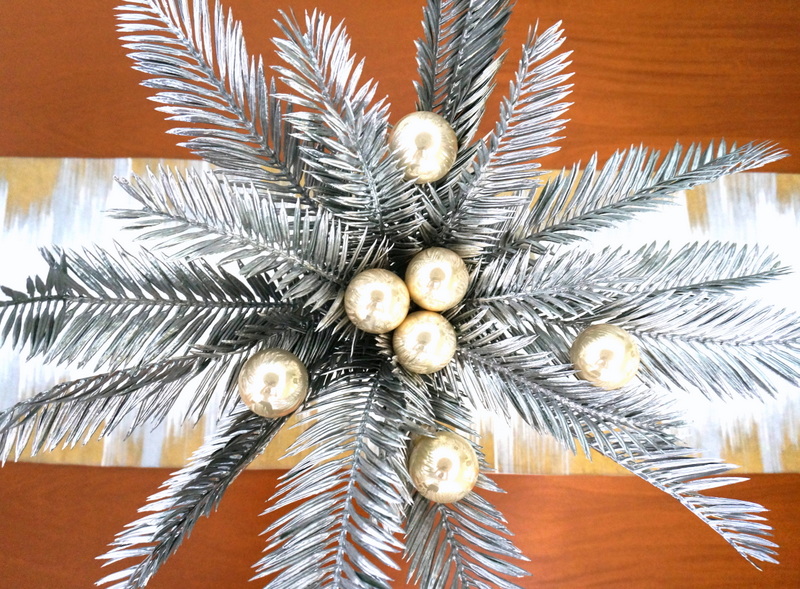 I'm in love Thalita's Tassel Garland, made from leftover Christmas paper and featured in a post right here at Decoist! The gold and silver tones are fabulously festive, and this garland would cheer me up on the dreariest of winter days.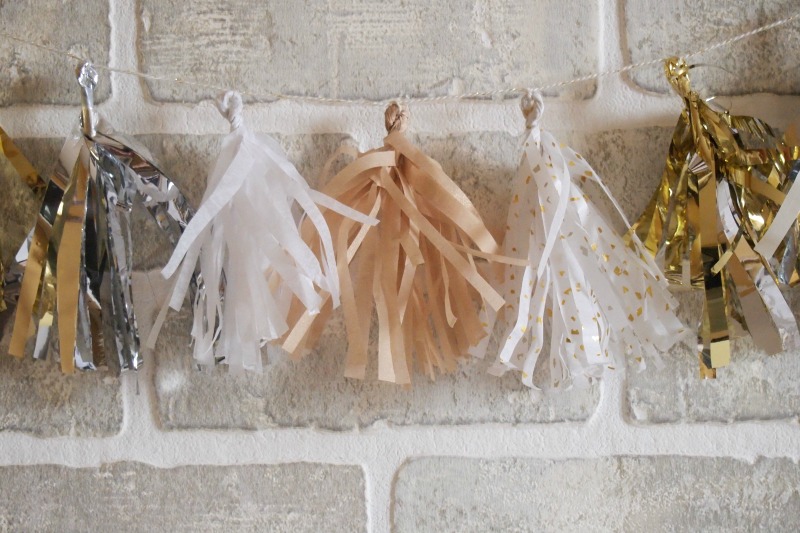 In need of metallic merchandise? Retailers such as CB2 offer a variety of options. There's a shiny find for every budget!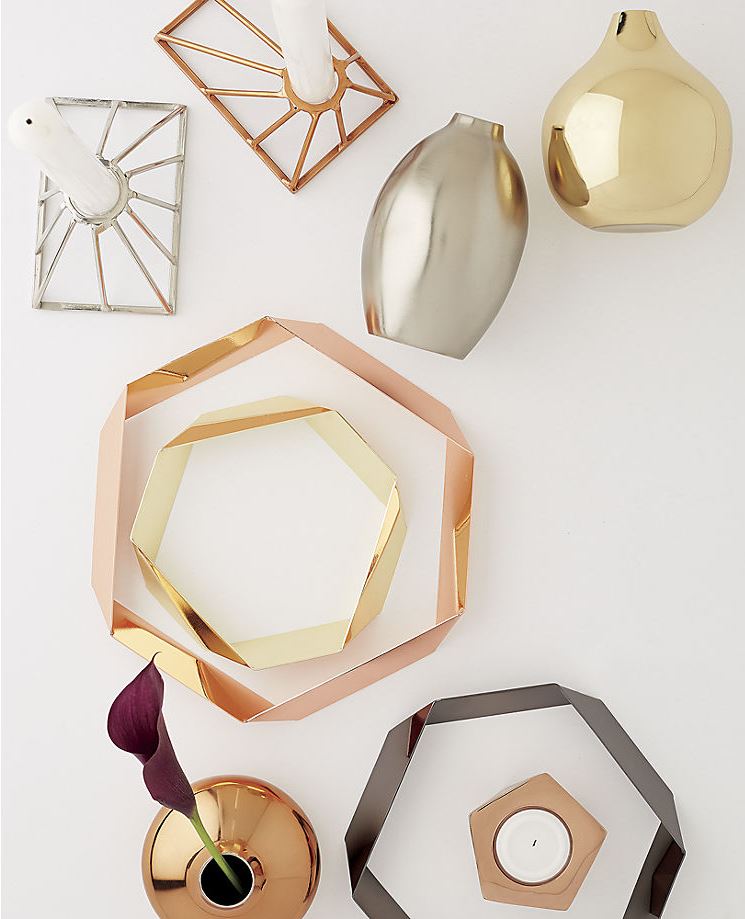 I hope today's post has given you a few ideas of how you can enjoy the festivity of the holidays throughout the winter. Stay warm and cheerful with the help of clever design!
Liked the story? Share it with friends.