The modern dining room is often a cleverly demarcated and decorated space that is a part of an open-floor living plan, with the kitchen and living area flanking it on either side. While some homeowners opt for the lavish, extravagant dining room, others prefer a small dining space that is cozy and elegant. Regardless of your choice, it is an undeniable fact that dining room with an ocean view truly stands out from the pack! Much like a bedroom or a porch with a view of the distant waves, the ocean becomes the showstopper in this setting.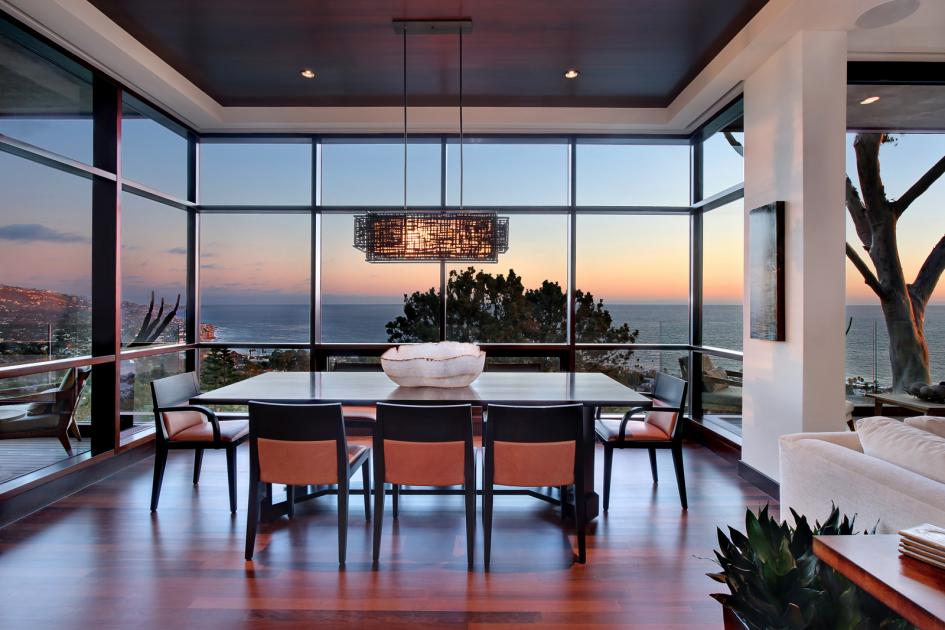 Today we have a collection of 20 such amazing dining rooms that bring the charm of sun, sand and surf indoors. Transforming what is inherently a simple space into a breathtaking hangout, these marvelous inspirations will sure bring back memories of a beautiful, lazy summer evening on the beach.
Glassy all the Way!
Large glass windows and sliding glass doors are the easiest way to bring the outdoors inside. By opening up the interior with glass walls, one not only gets an unabated, scenic view but also ample natural ventilation that gives the room a refreshing ambiance. This also makes sure that your small dining room appears a lot bigger and airier than it really is! When decorating a dining room with a spectacular ocean view, it is best to keep the focus firmly outside by using decor that is understated and elegant. Refrain from using large lamps or chandeliers that obstruct the view and instead opt for decor additions that do not block your beautiful view.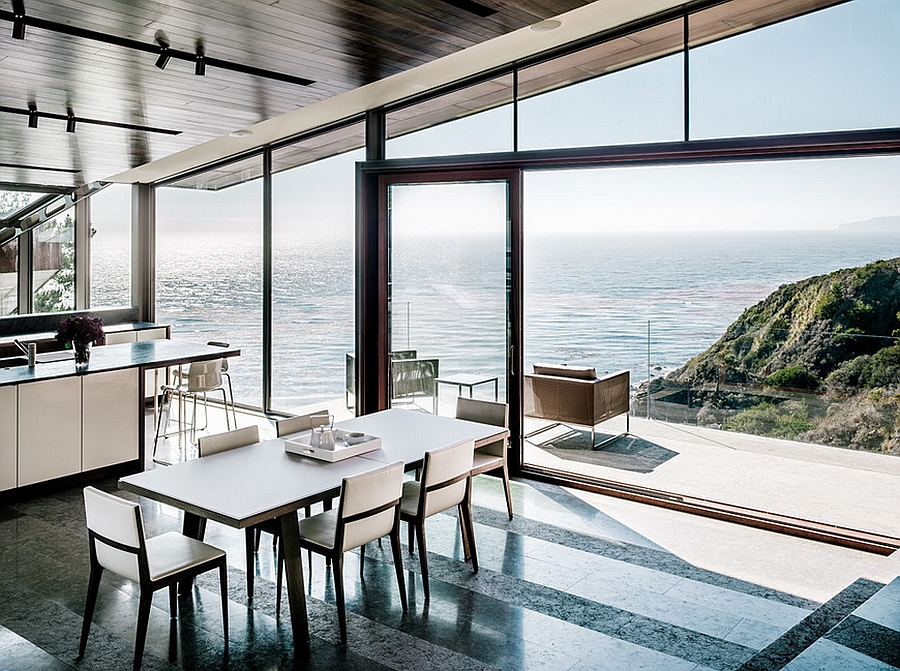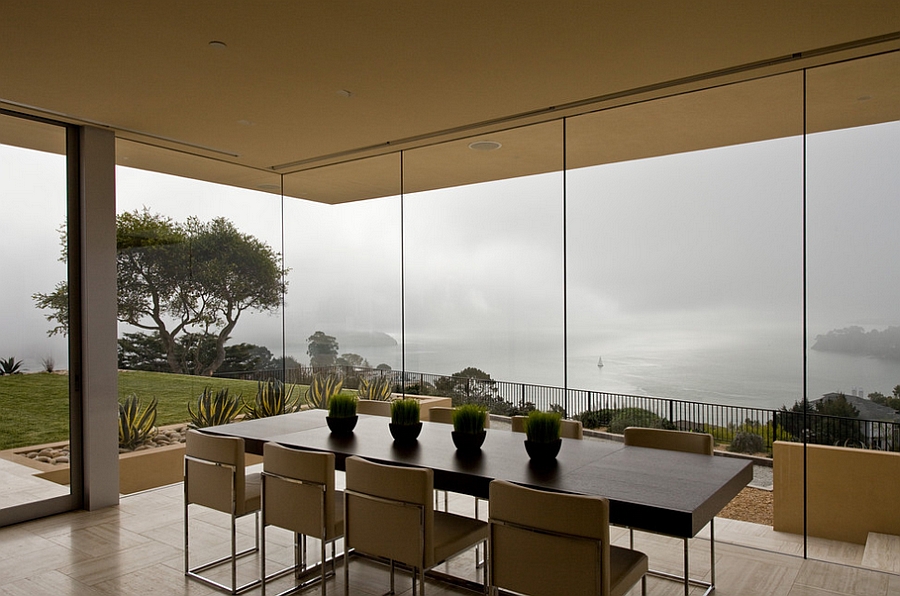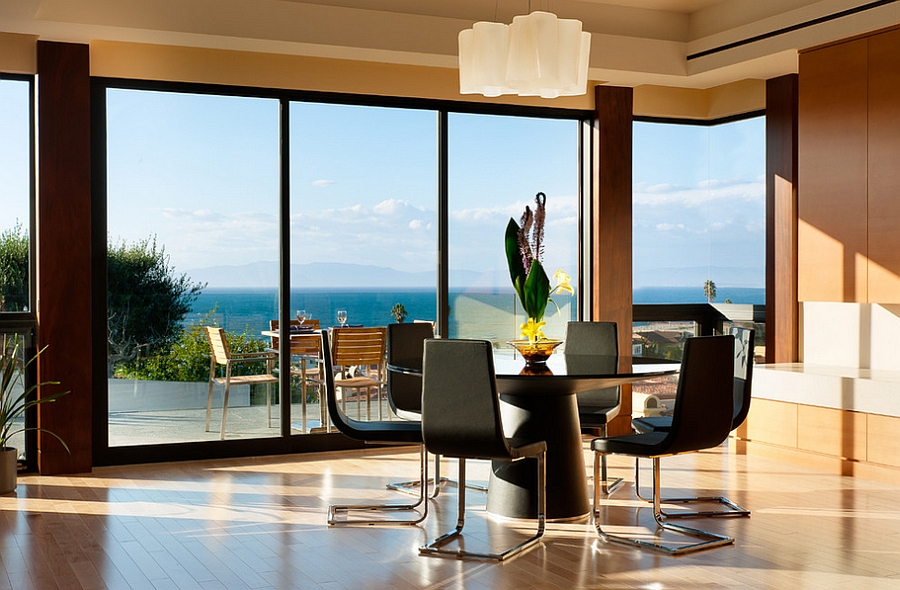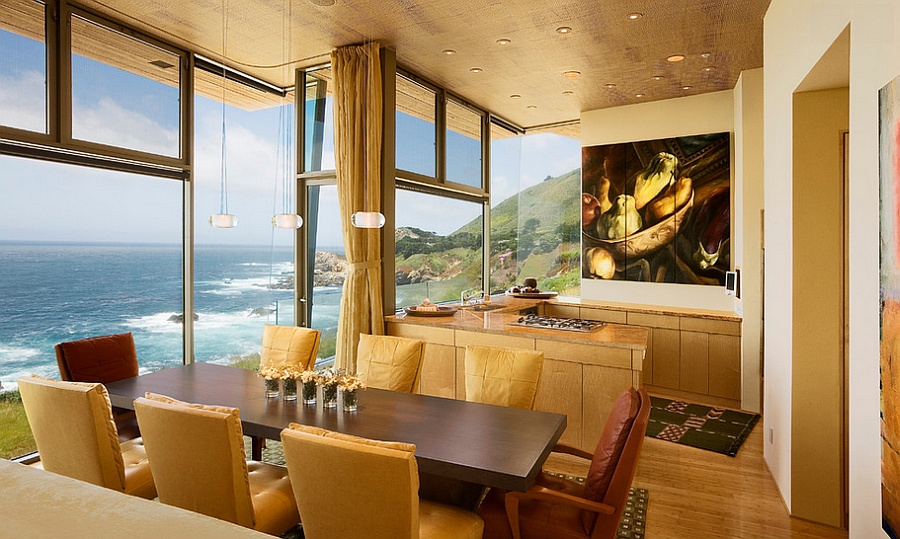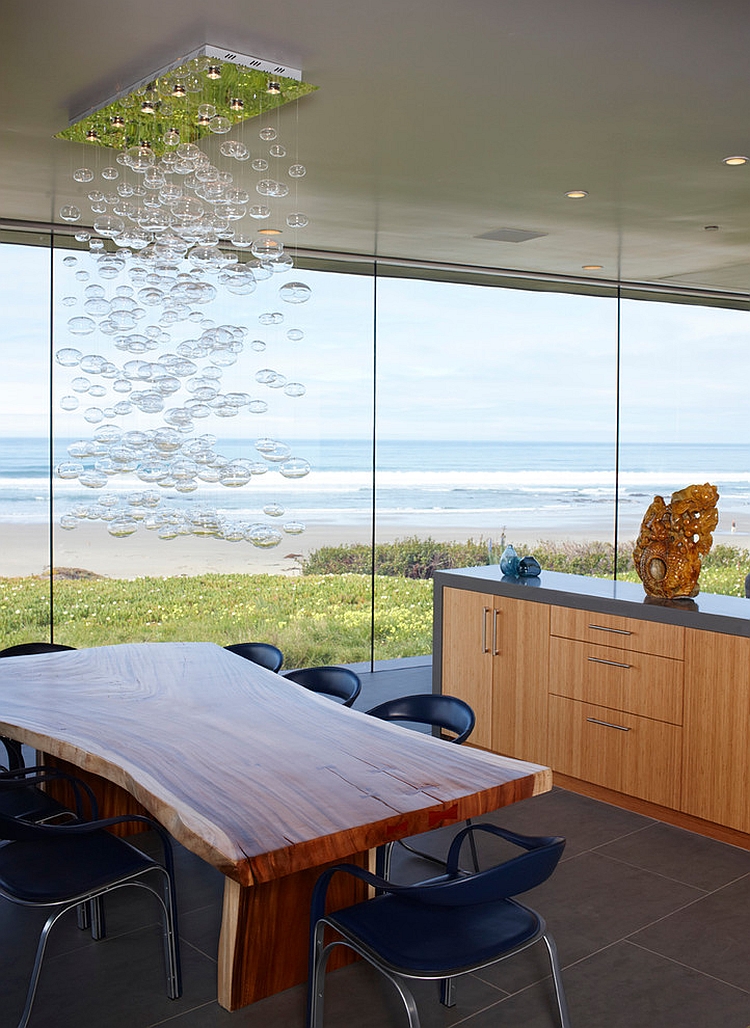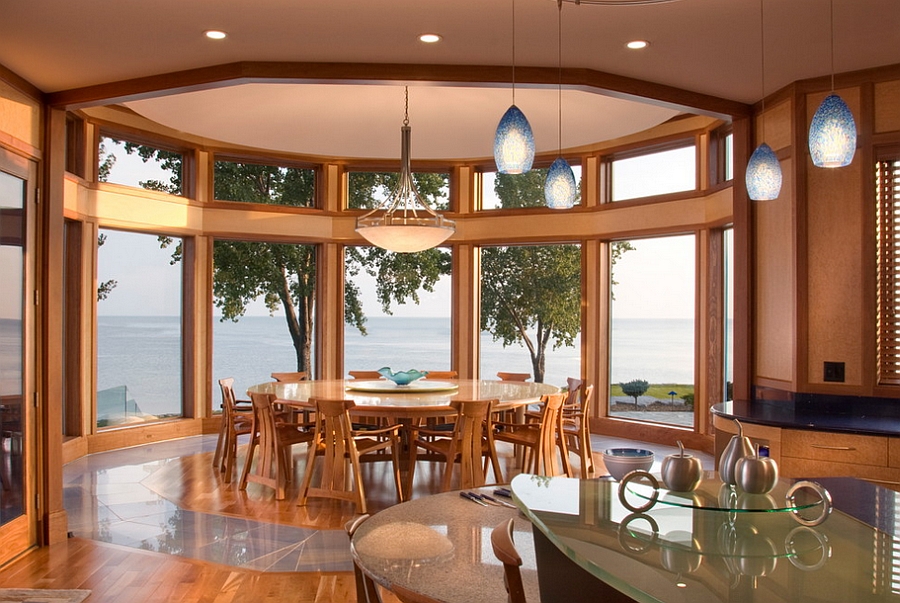 Beach-Style Brilliance
When it comes to interiors with an ocean backdrop, blue and white is a default color scheme that never fails. Beach style dining rooms are easy to craft, have a cheerful presence, and with the many shades and hues of blue on offer, the choices are simply endless. You can give these rooms a tropical edge with some natural greenery as well. The cool country cottage style coupled with nautical-inspired colors is also a great combination for the dining room with an ocean view. This gives the illusion that the interior is a natural extension of the landscape outside and gives you greater choice when it comes to picking a dining table and chairs.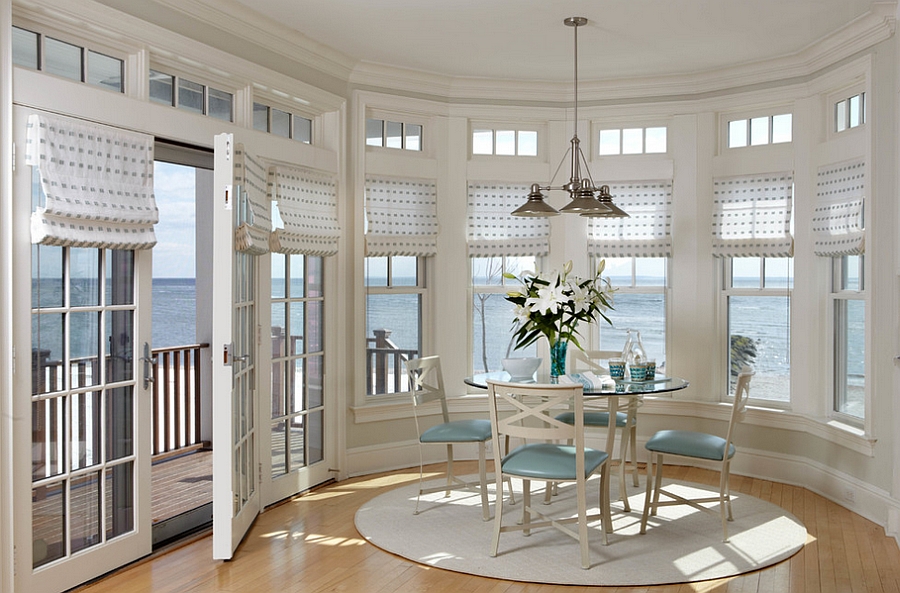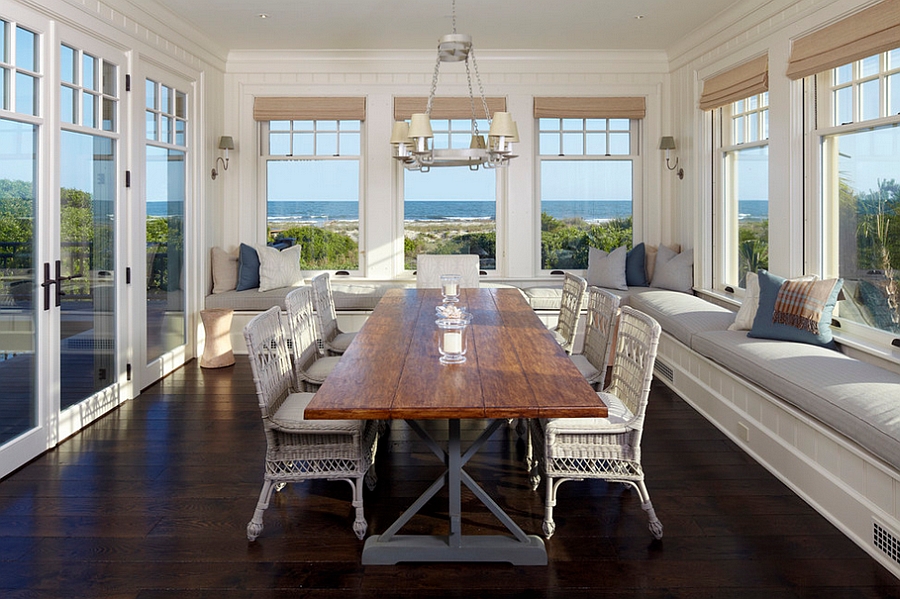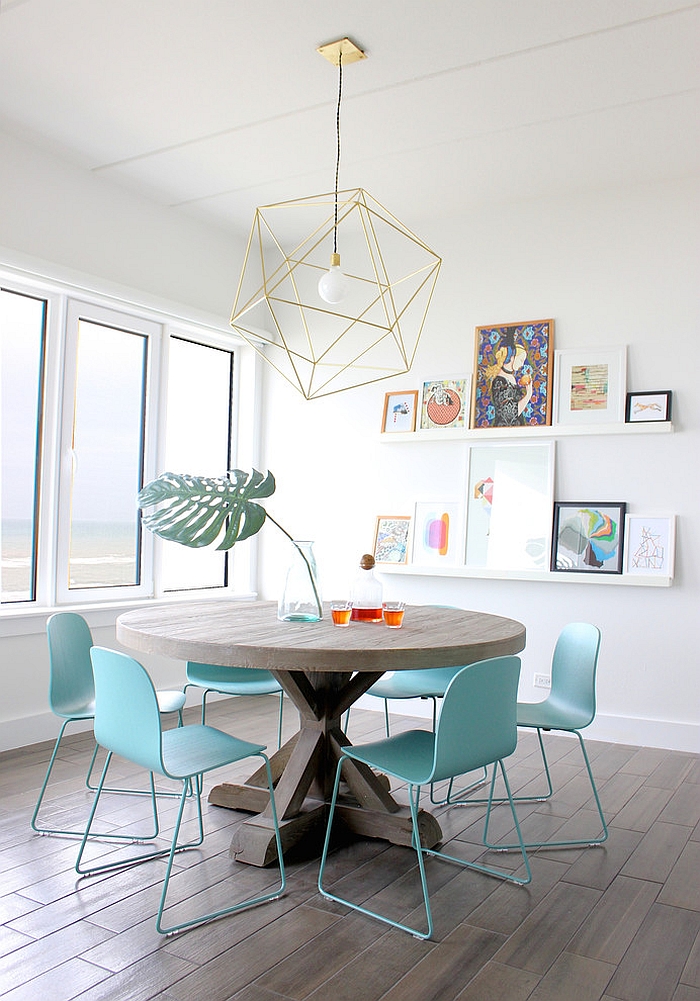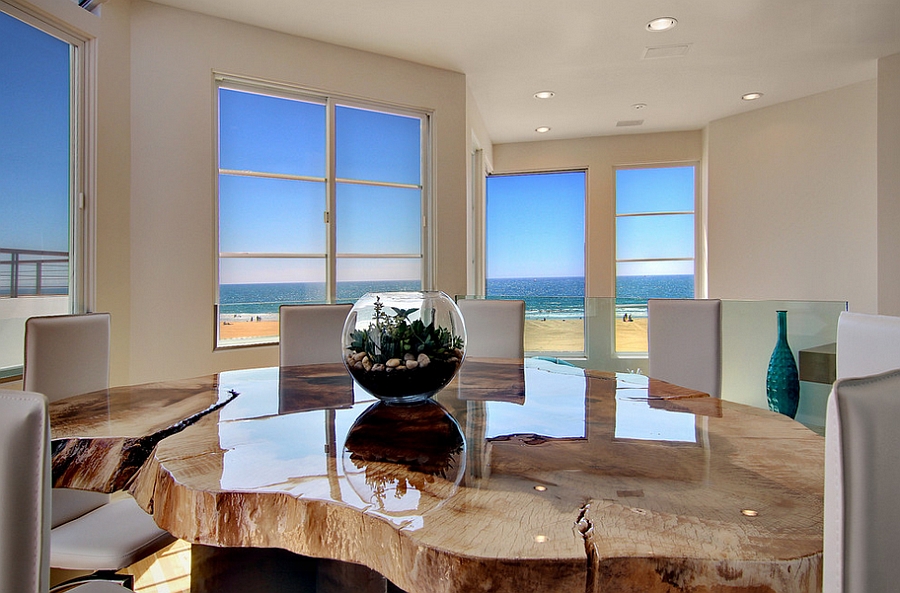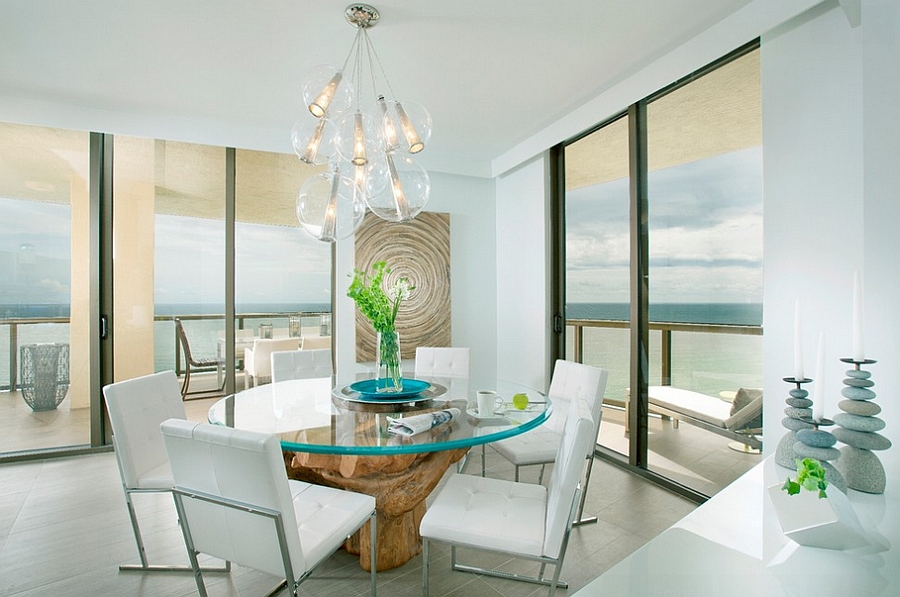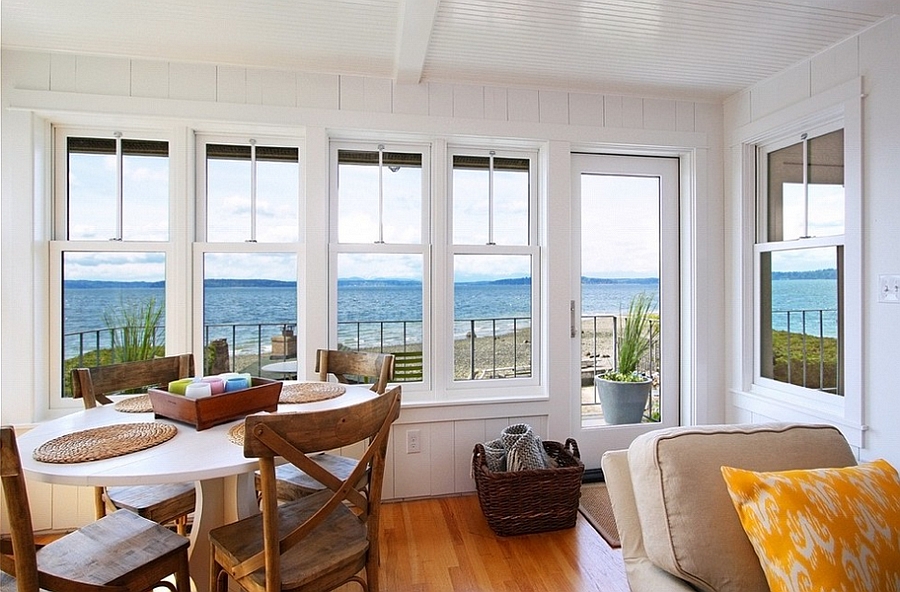 Creative and Contemporary
At times, dining rooms are placed on an elevated platform not only to demarcate the space and give it a unique appeal, but also to make sure that they offer the best possible views. On other occasions, small dining rooms can be also used as cool home offices, giving homeowners plenty of flexibility. From the eclectic to the contemporary, dining spaces with a view of the distant shores look great no matter what theme you pick. Add a lovely bookshelf, beautiful wall art or trendy sculptural additions to complete these chic spaces.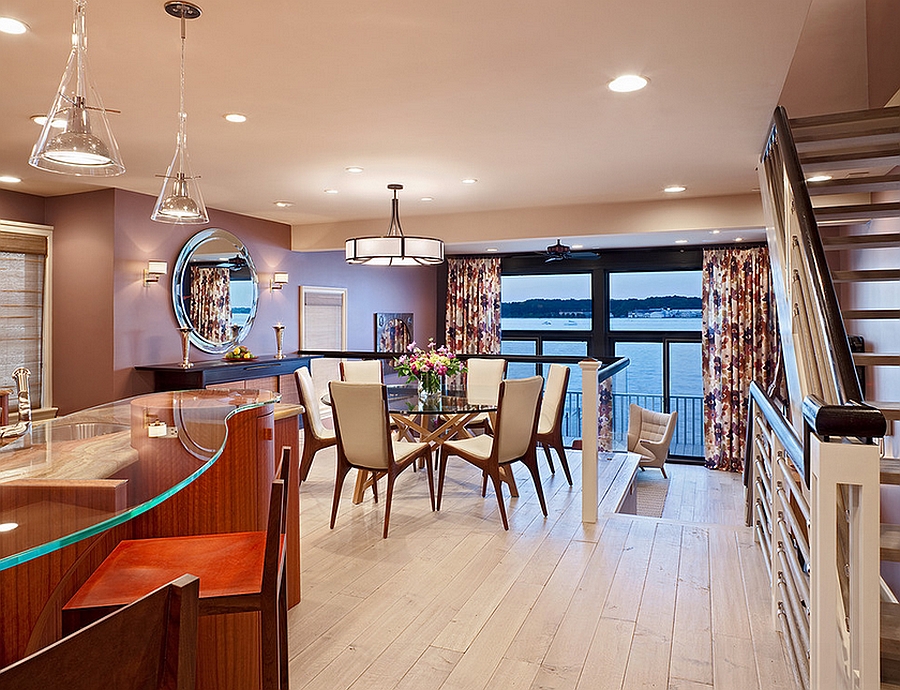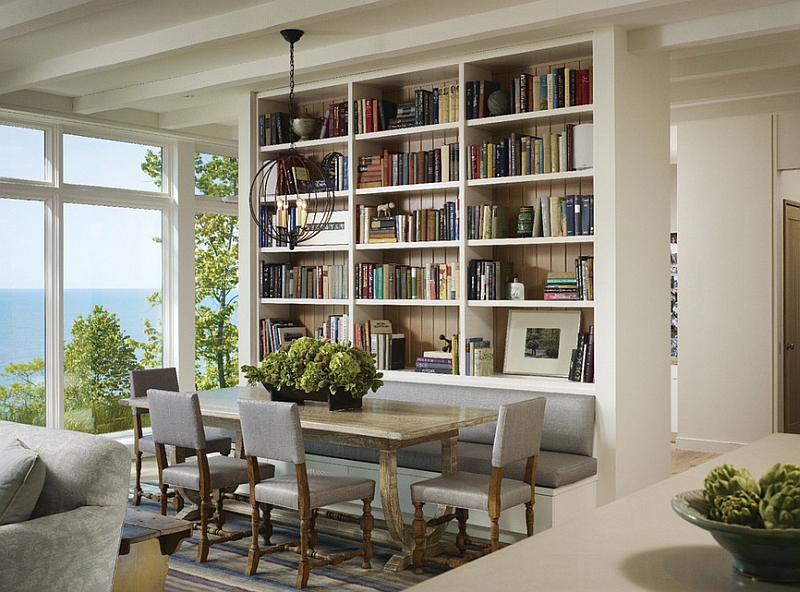 And if you are not too fond of the indoors, you can take the dining experience outside as well and combine it with a simple pergola to ensure that the view is even better! This is also a wonderful way to host a fabulous fall dinner party under the stars, with smart lighting taking over after sunset.