The grand comeback of Mid-century modern in the last few years has meant that many modern homeowners are turning towards this timeless style for their newly renovated or revamped homes. Newport Beach in Orange County, California is an affluent neighborhood that often reflects the most popular interior design styles in the region and the latest trends. Located in this hip neighborhood is the two-story Santiago Residence that has been given a sparkling new facelift by Christiano Homes. The elegantly remodeled home embraces a distinct mid-century modern vibe while showcasing a breezy, contemporary style.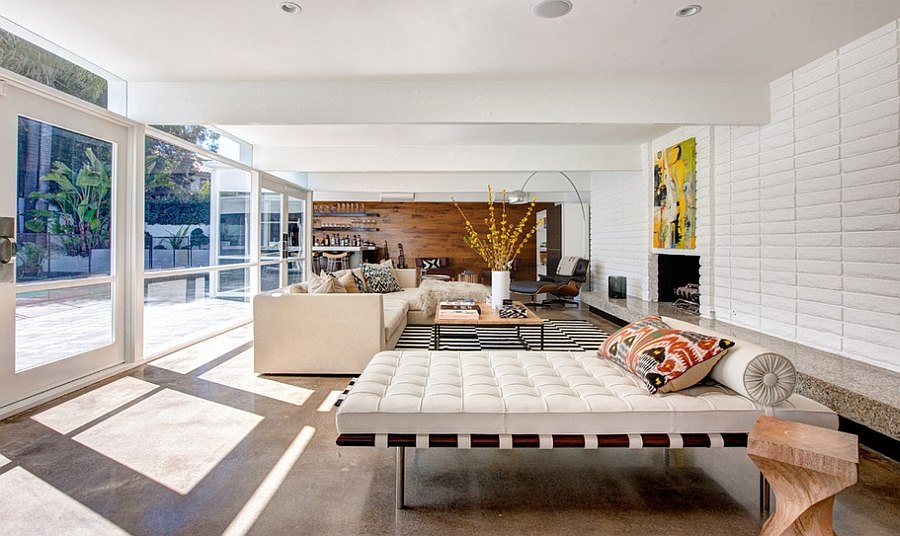 A gorgeous entry welcomes you to the house with subtle pops of orange, while a sliding barn door conceals the luxurious master suite. All the existing walls and barriers were removed to create an open-plan living area with glass partitions and sliding doors bringing in ample natural light. The colors are kept as simple and neutral as possible to ensure that the focus remains firmly on the furnishings used and the style that they bring in. The classic Barcelona daybed and the cozy Eames lounger bring in that unmistakable mid-century flair even as a walnut wood accent wall and artwork add visual and textural contrast.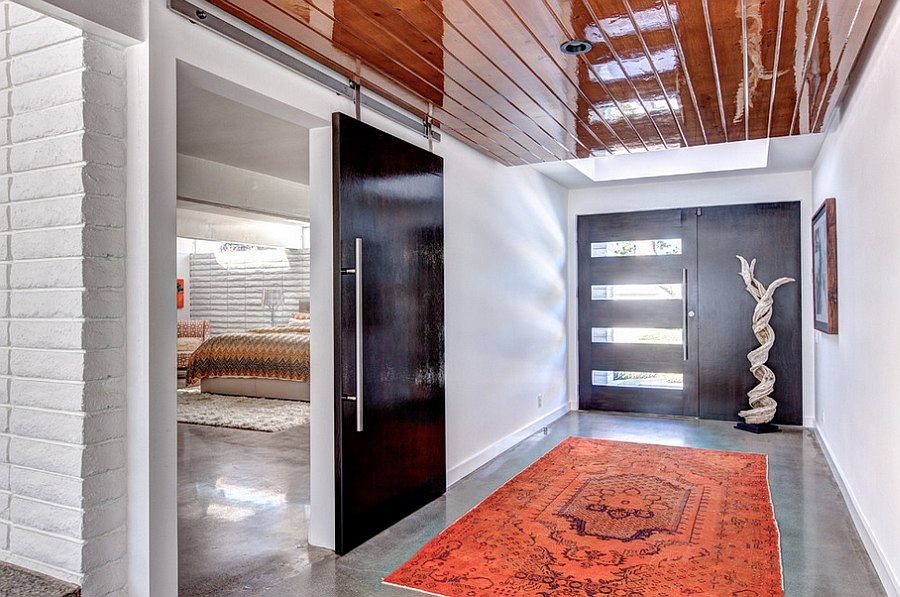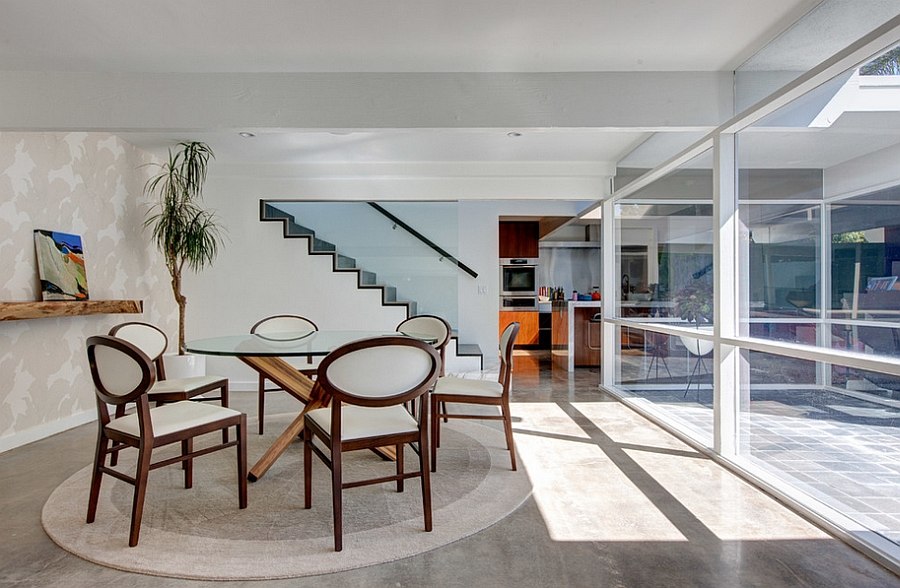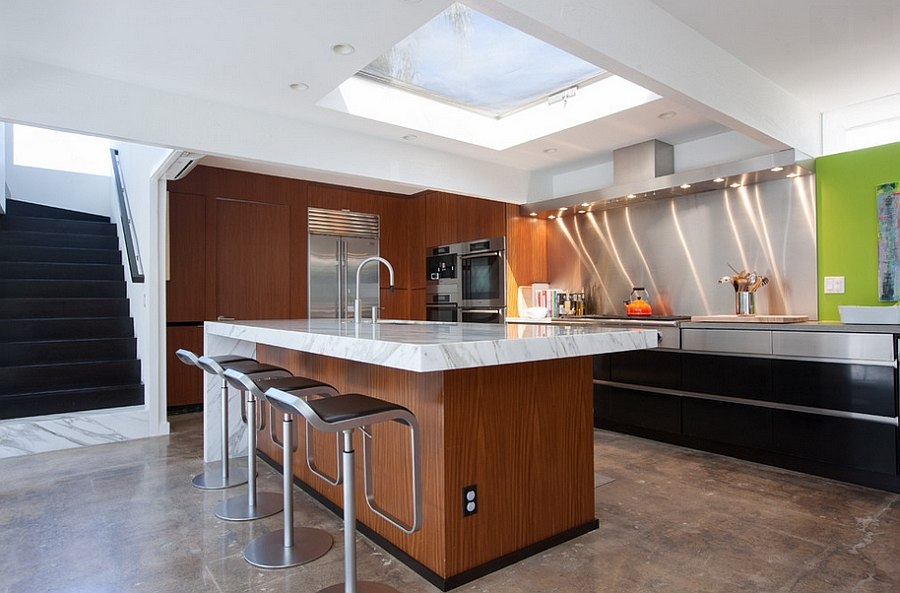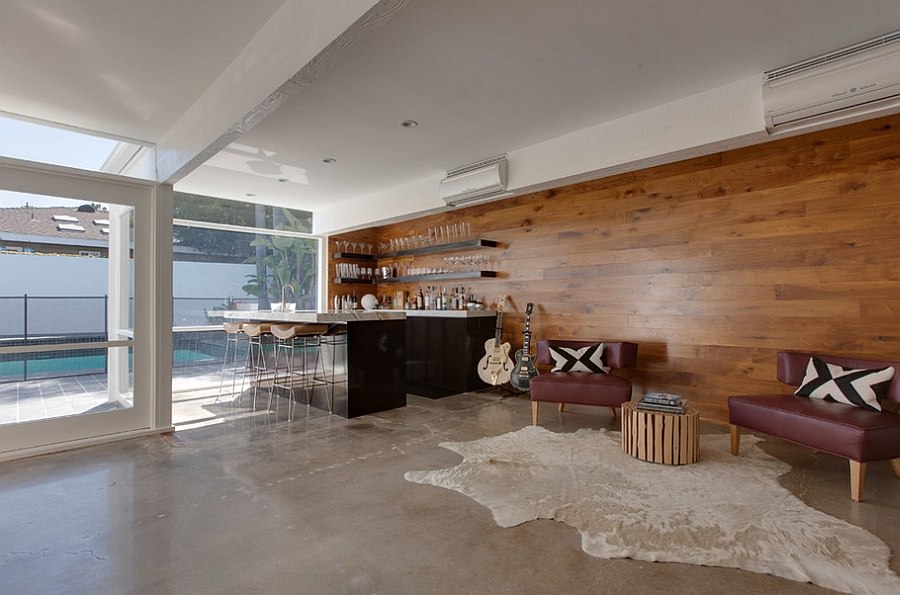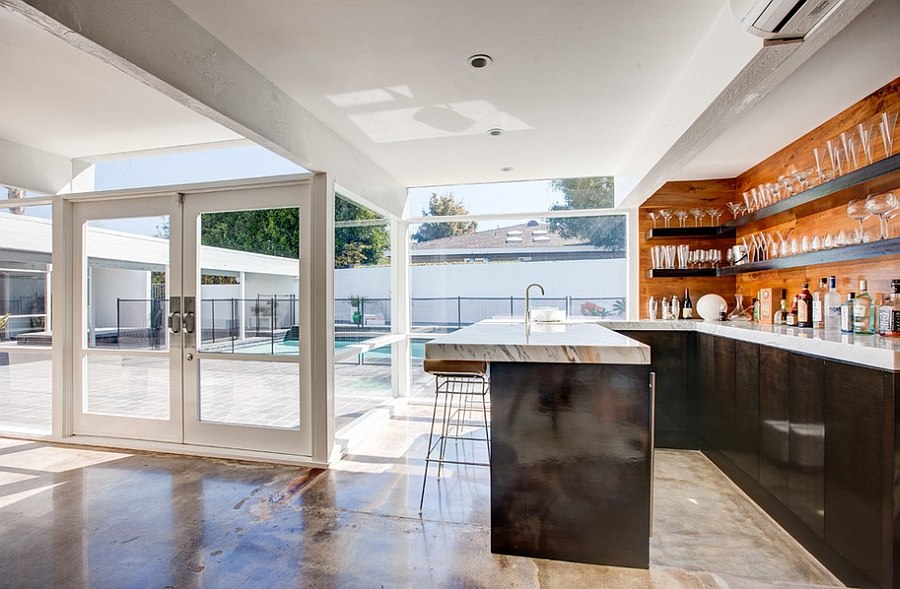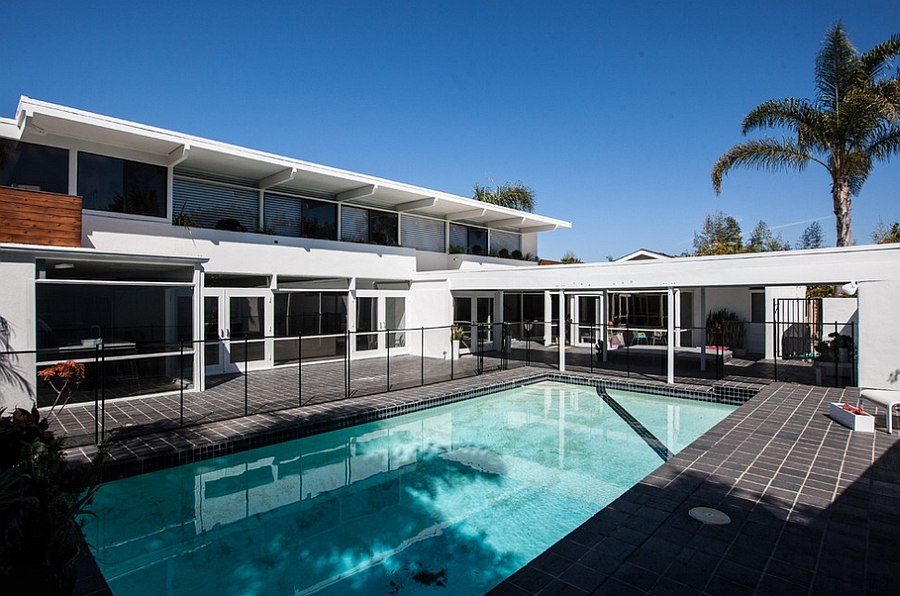 The stylish home has that unique breezy California style that is undeniable. A beautiful home bar that is just indoors, a lavish pool and deck area, and the clever use of wallpaper give it an even more casual vibe. A beautiful family room with the colorful Togo Sofa, a spacious master suite, a state-of-the-art kitchen and guest quarters complete this cheerful home.