Sophisticated modern homes with a minimalist edge are often portrayed as ultra-sleek structures using just glass and glossy stone that are a touch bland and monotonous. Yet, this gorgeous contemporary home in Melbourne will change your view about embracing minimalism and how it can be altered to create a nature-centric home. Located in the buzzing beachside suburb of Brighton that is just 11km away from Melbourne's central business district, the Bay House is all about that perfect indoor-outdoor interplay. Bringing home the opulence and the ambiance of a serene luxury retreat, it blends privacy with the scenic outdoors.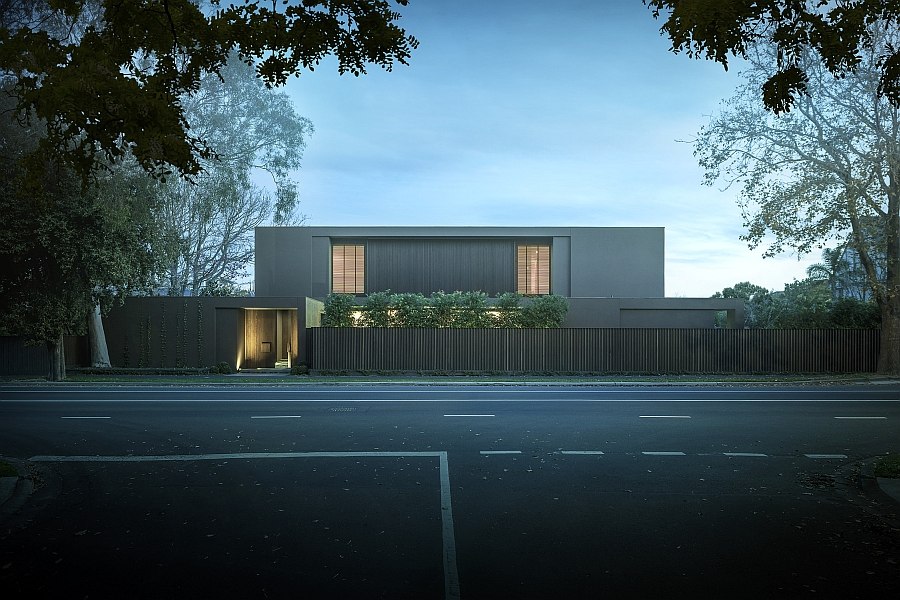 The street façade of the house itself is draped in trendy, stoic grey, and its design ensures that there is ample privacy. Large wooden doors lead to the front porch that charms with a Zen-style landscape, complete with a beautiful pond at its heart. The house itself consists of three different structures with a central courtyard that is accessible from all of these units. Living areas are housed on the lower level with an open floor plan, while the top floors contain the private quarters. Elegant wood surfaces and decor bring some much needed warmth into an interior that is dominated by white.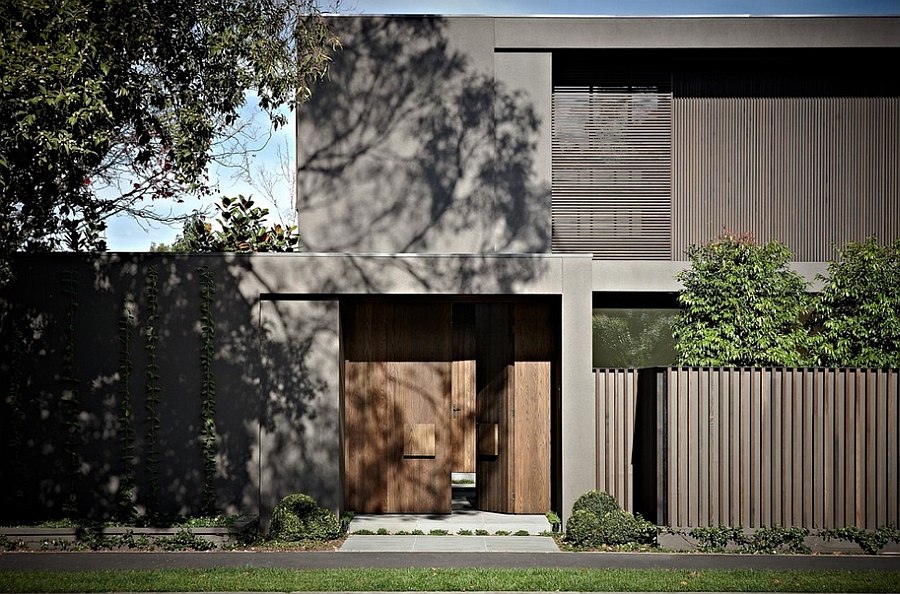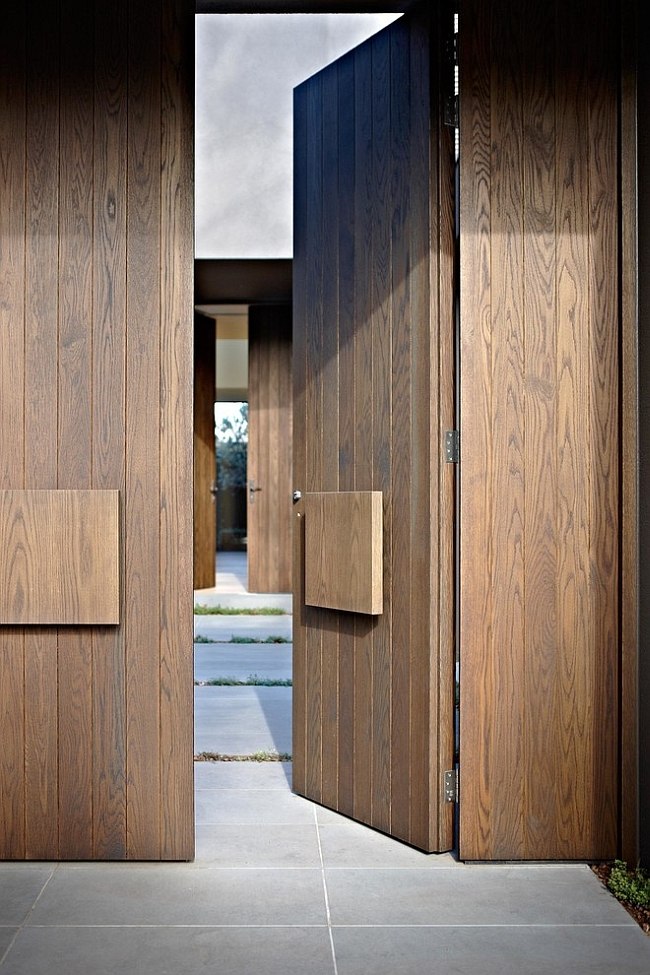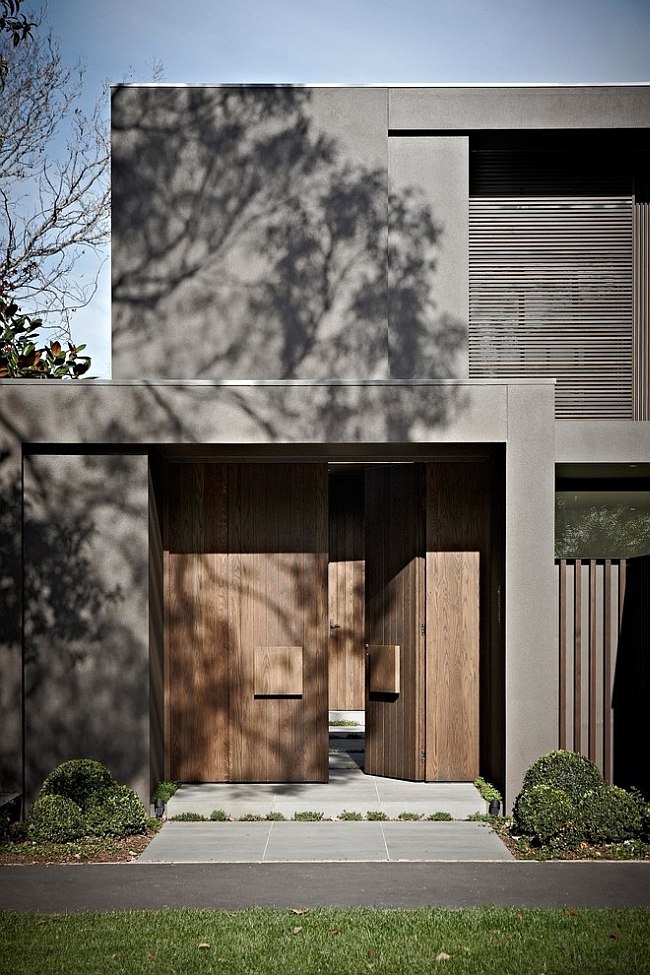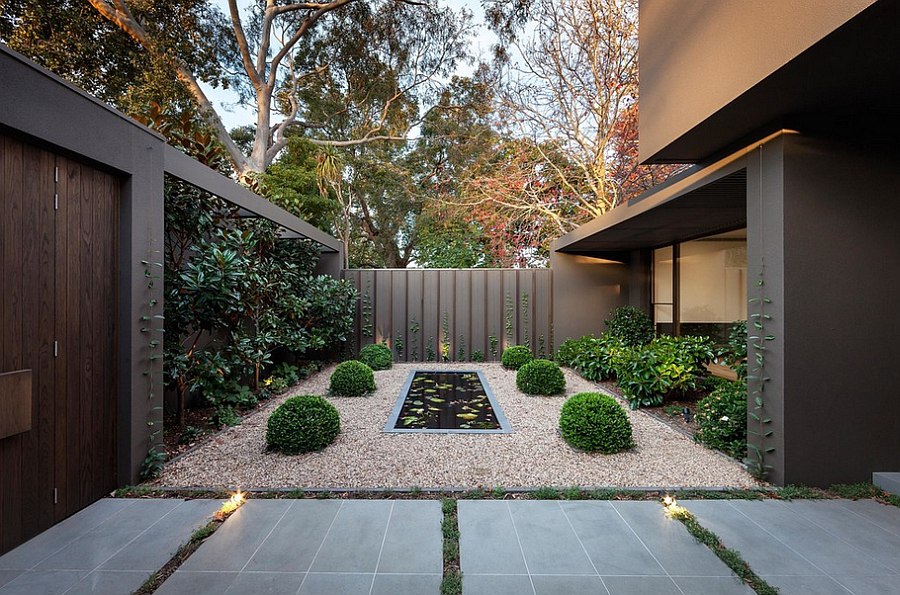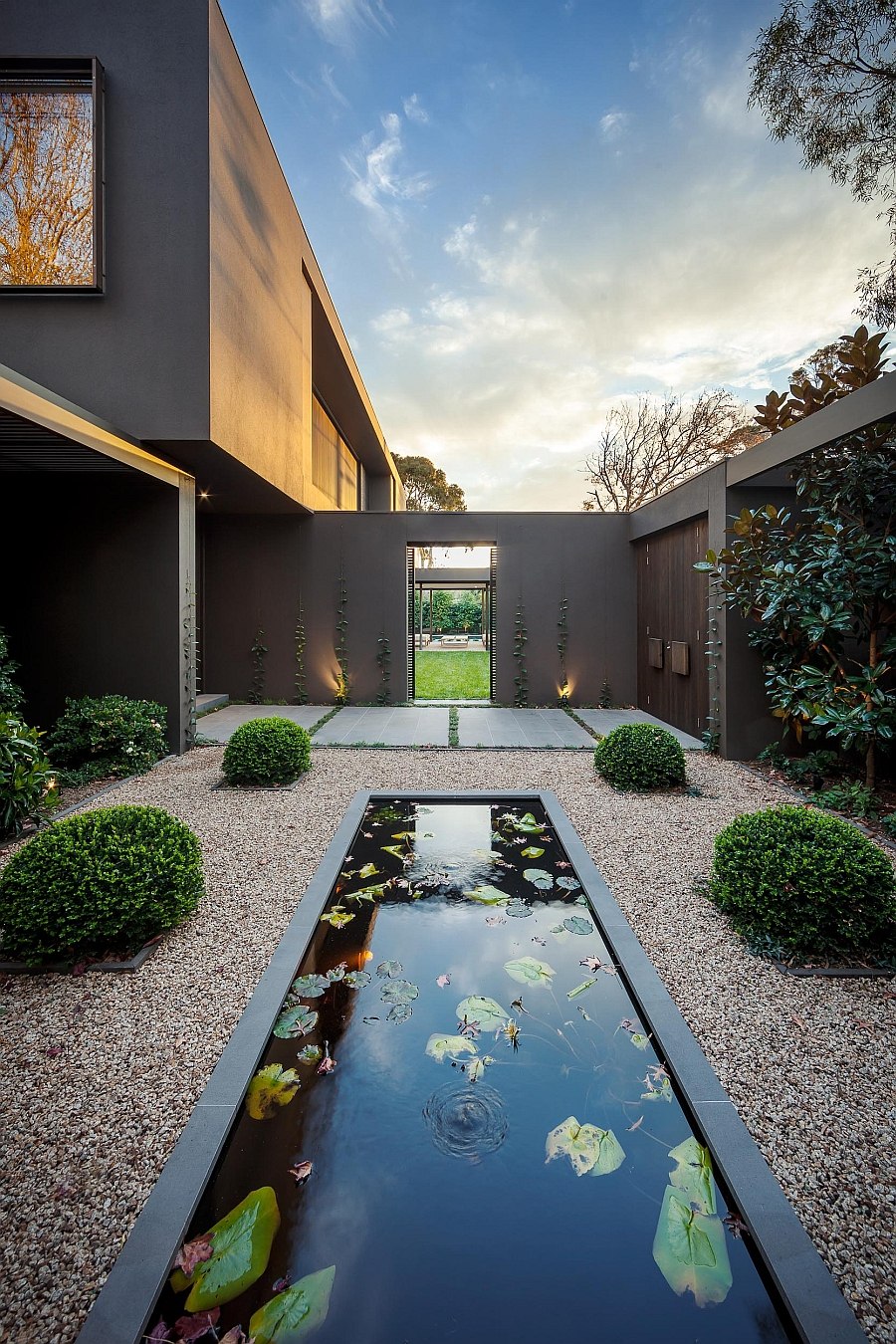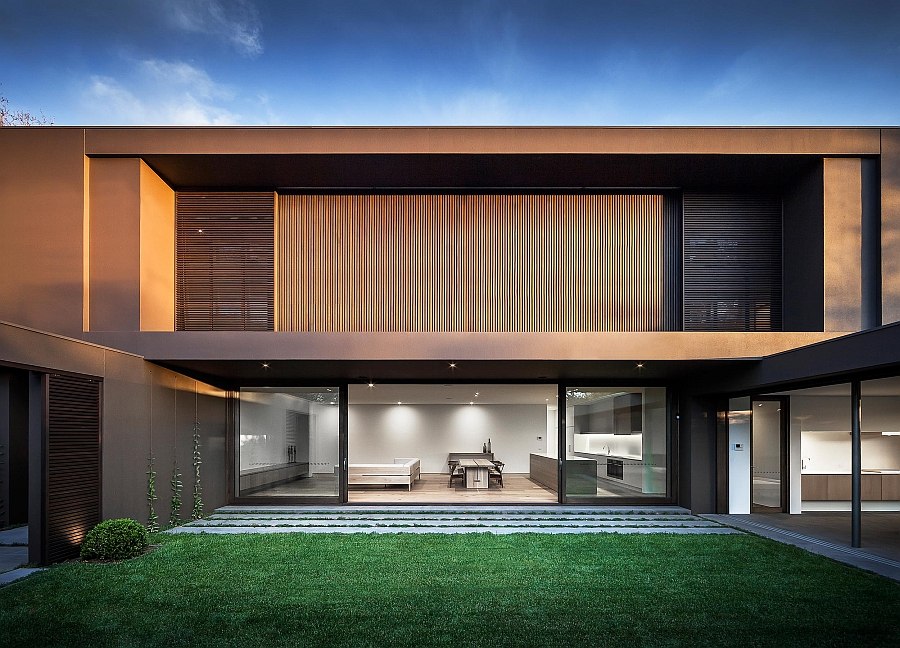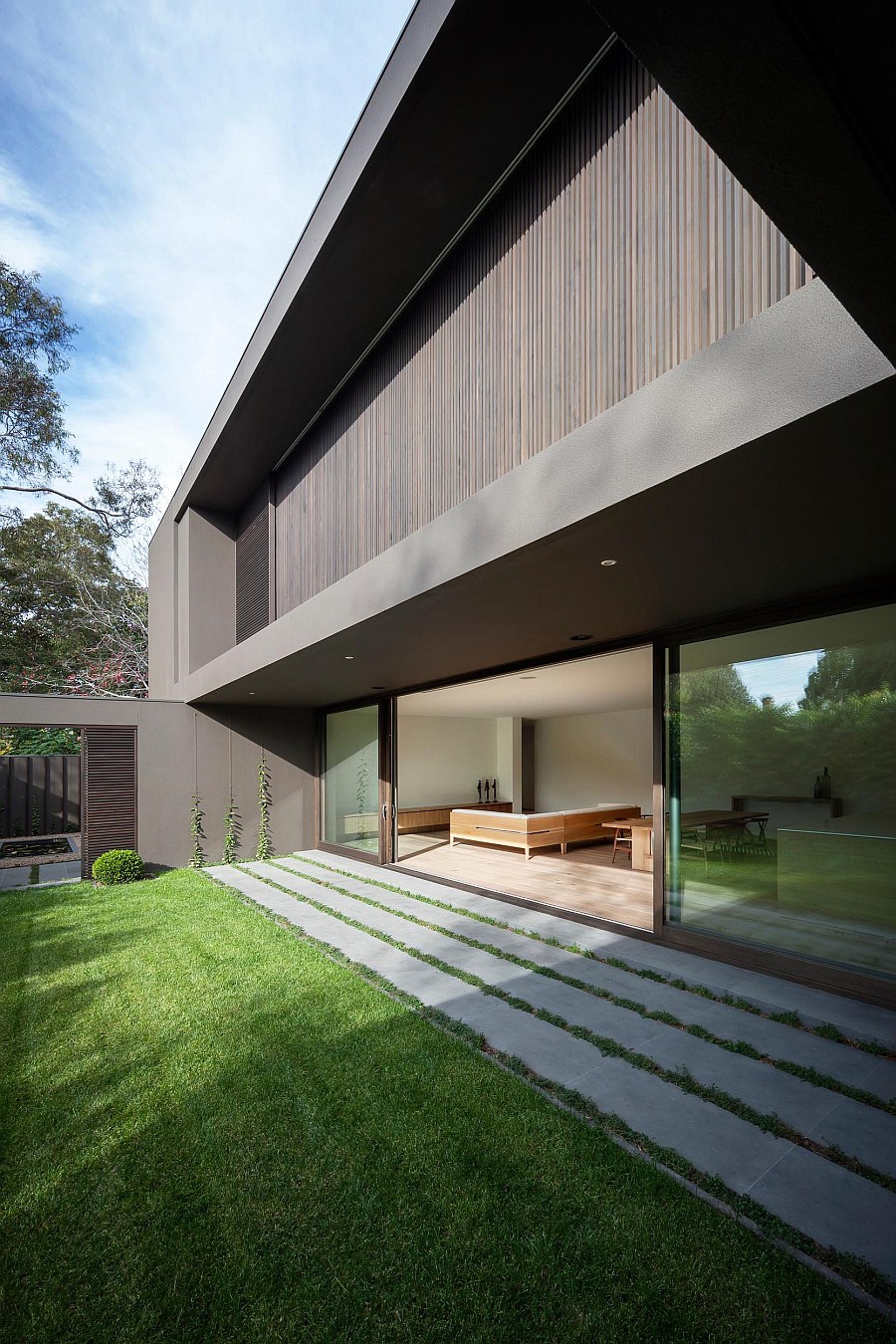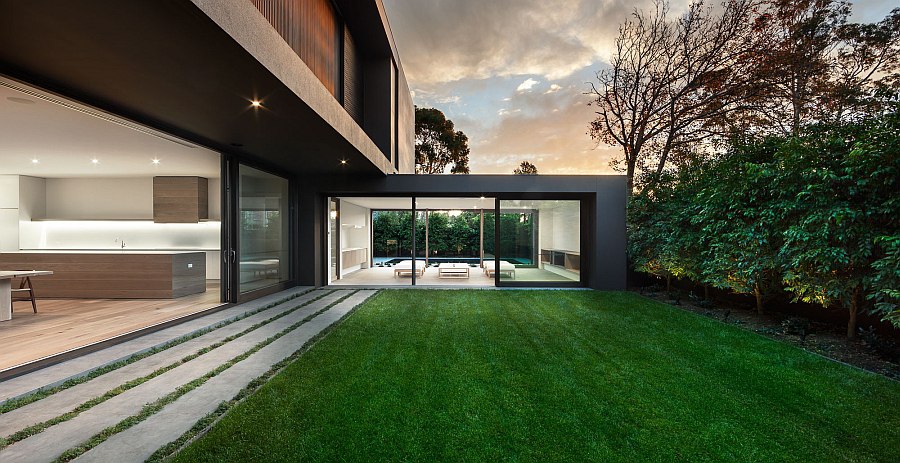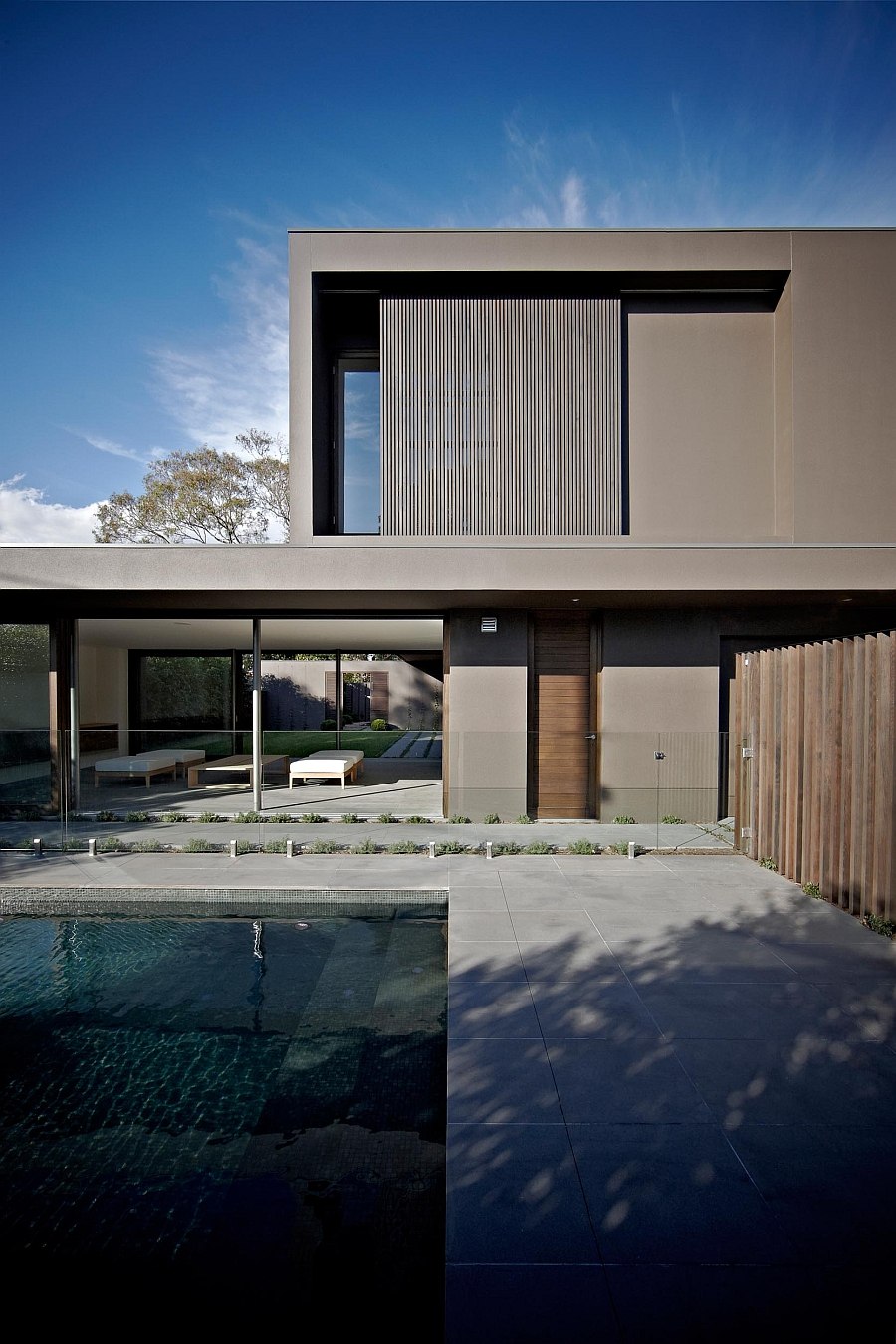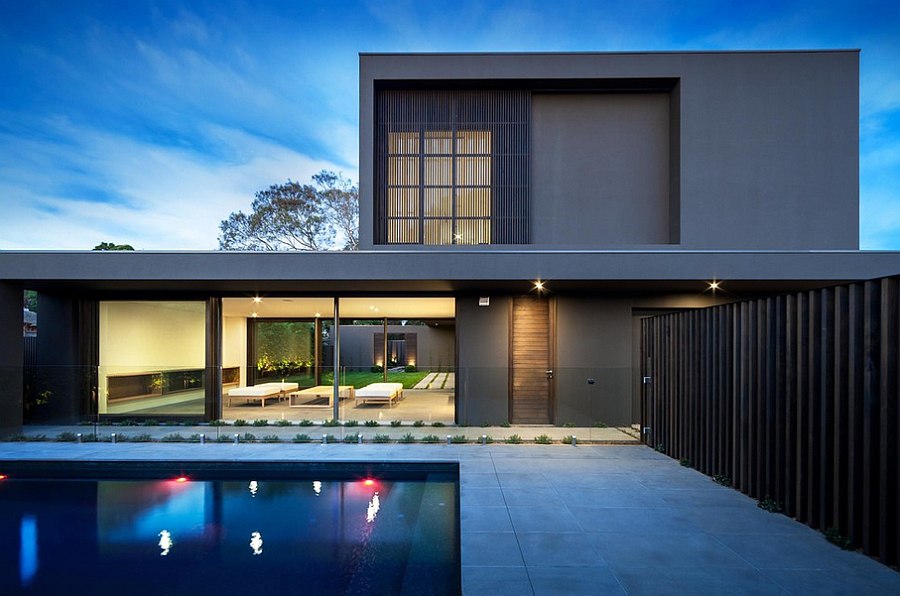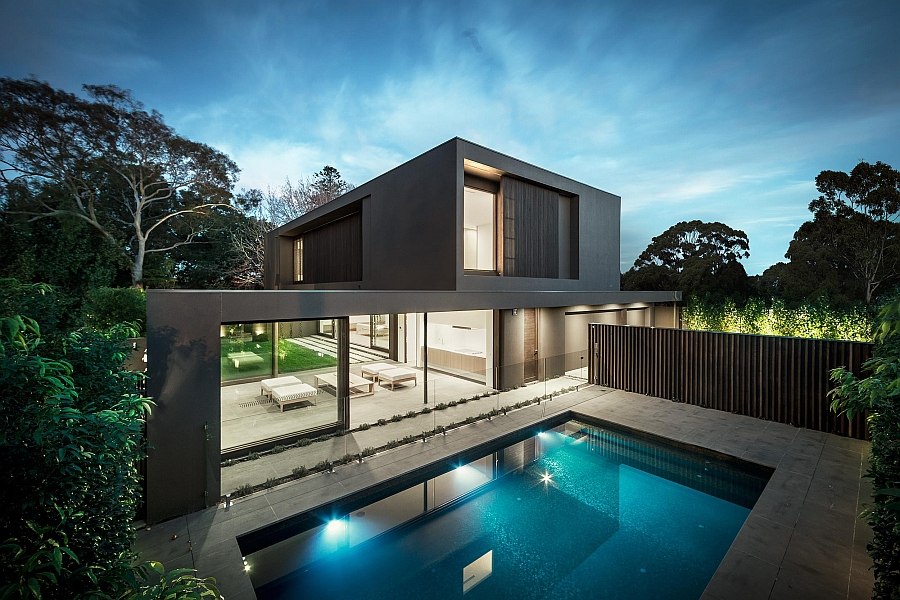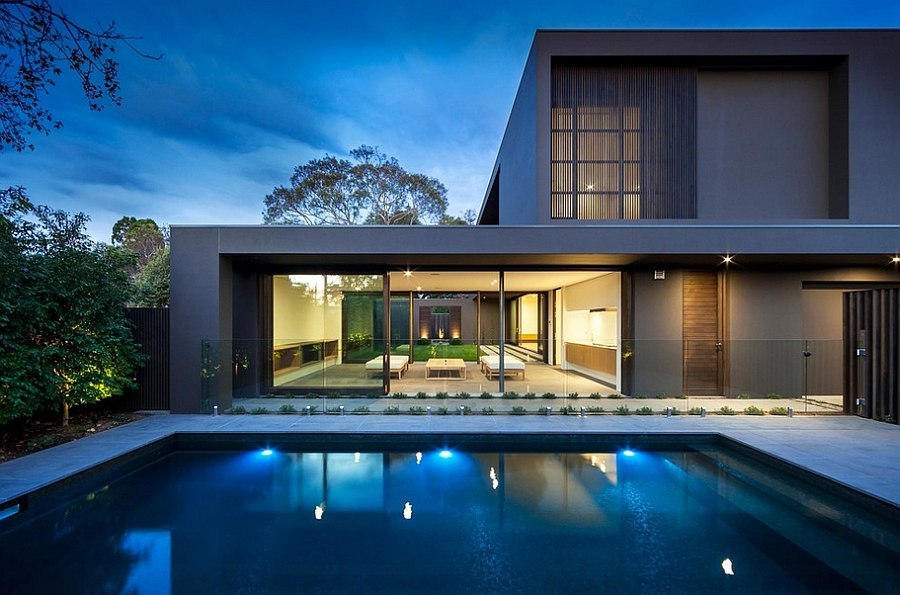 An outdoor lounge that acts as a bridge between the large, green central courtyard and the pool area is the ideal getaway that allows the homeowners to spend some beautiful summer evenings enjoying the fresh outdoors. Understated and minimal furnishings accentuate the sleek yet inviting appeal of the home, while brilliant lighting brings the Bay House alive after sunset. A perfect modern home with style, sensibility and affluence!
Photographs: Urban Angles