It is lighting that makes or breaks the appeal of an interior, and with a simple change in the lighting scheme, you can completely alter the ambiance of a home. This is probably one of the reasons for the wide range of lighting options that designers constantly seem to unleash. We have already been treated to two dazzling beauties from Le Klint this year in the form of the whimsical Swirl and the slender Mutatio. Yet it is the captivating CACHÉ Series that the company calls its 'main news of the year'! Elegant, minimal and mesmerizing, the gorgeous series contains a floor lamp and three different pendant lamps that aim to redefine your home.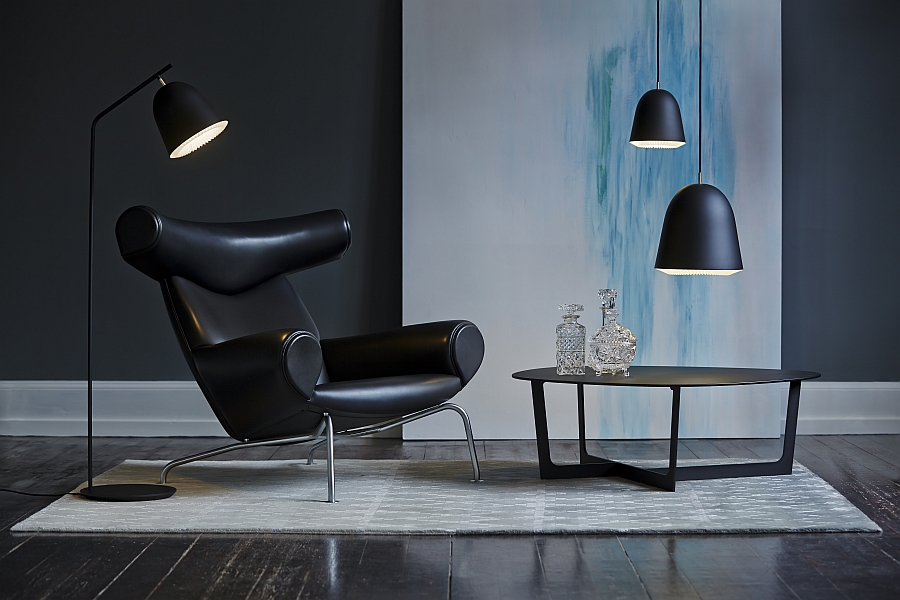 The most striking feature of CACHÉ is the way it promises to blend in with some of the most popular decorating themes currently doing the rounds. Its sleek form and unassuming appeal make it ideal for contemporary, modern and minimal homes. Crafted by the French designer Aurélien Barbry, the lamps in the series feature a carefully placed brass detail that ensures they look trendy, even in an industrial space. Available in black and grey, the floor lamp version of CACHÉ takes up very little space and allows you to turn even the smallest living room corner into a lovely reading nook.
The pleated lampshade is another trademark feature of the series, and it gives the edgy lamp a touch of visual softness. The handfolded lampshade that seems like it is almost neatly tucked inside also gives the lamp its name CACHÉ, which in French means' hidden'. A perfect lamp for those who love understated style!