Modern home renovations that bring together the old and the new in an exciting and appealing fashion are becoming the hottest new trend in the world of architecture. Gone are the days when homeowners wanted to start from scratch by completely dismantling existing structures. This new, sustainable trend is producing some amazing results. Located in the idyllic region of Tuscany, Central Italy is Lucca, a timeless city renowned for its Renaissance-era charm. At its heart is this striking and ingenious apartment designed by Marco Vincenzi and Andrea Caturegli from Studiòvo, and it steals the show with its charismatic and inimitable aura.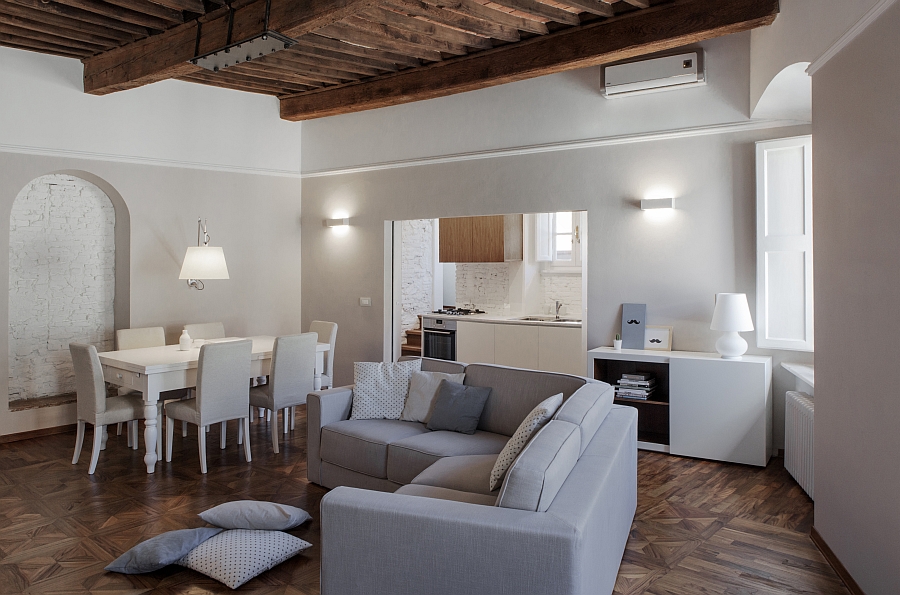 The apartment comes with a rich heritage, as it is located in a sixteenth century building that is just a stone's throw away from the City Dome. This made the renovation project even trickier, as the designers had to find the right balance between the historic past of the space and the modern zest they wished to infuse. A cool, neutral palette was picked to ensure that the small spaces seemed a lot more airy visually. White is the dominating color throughout, while hot teak flooring, exposed wooden ceiling beams and brick walls give the home inviting warmth.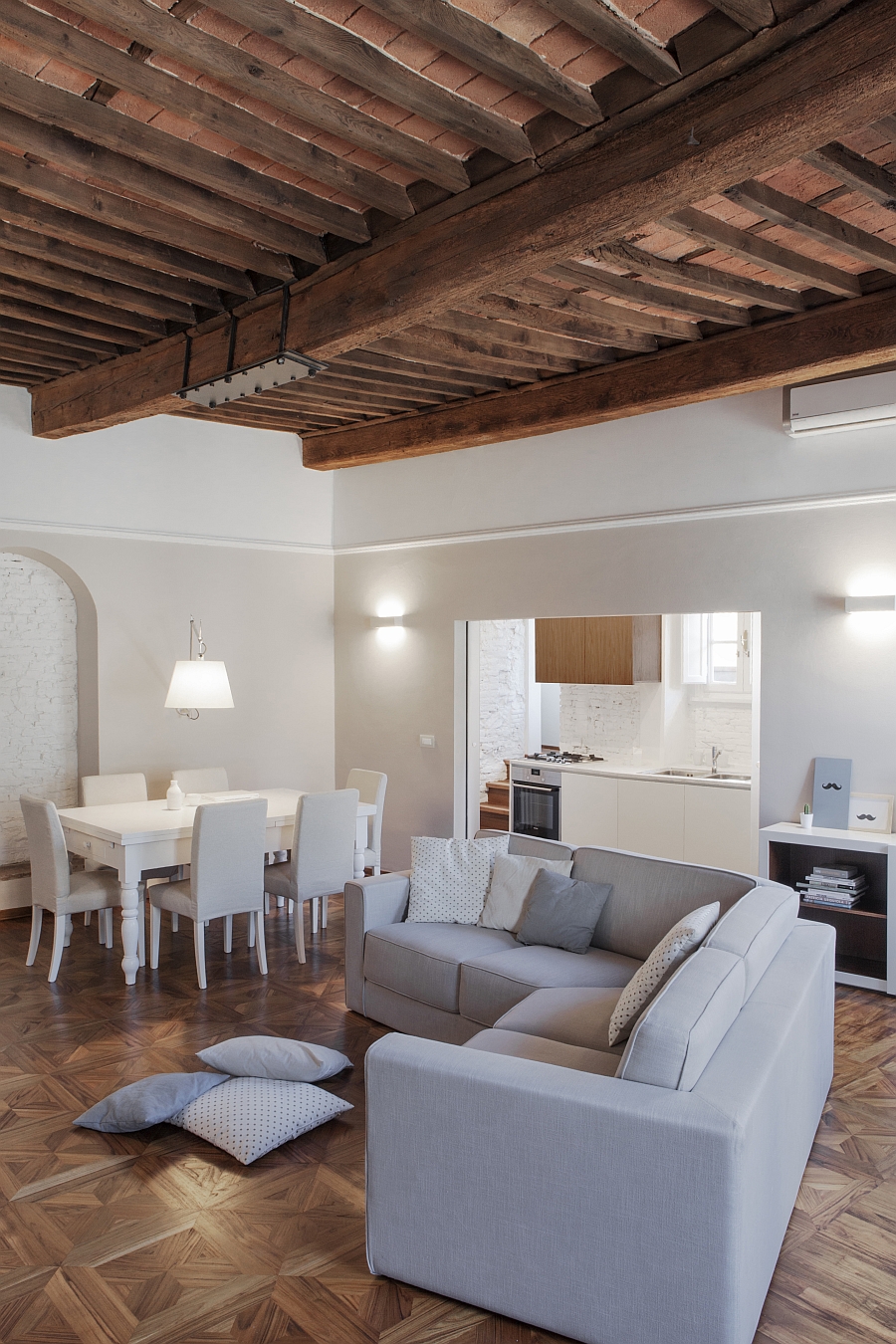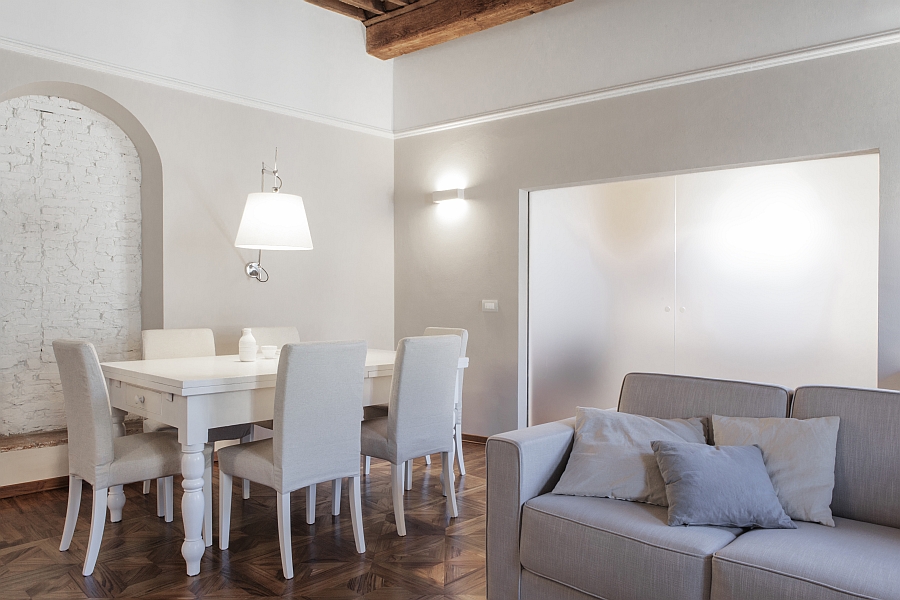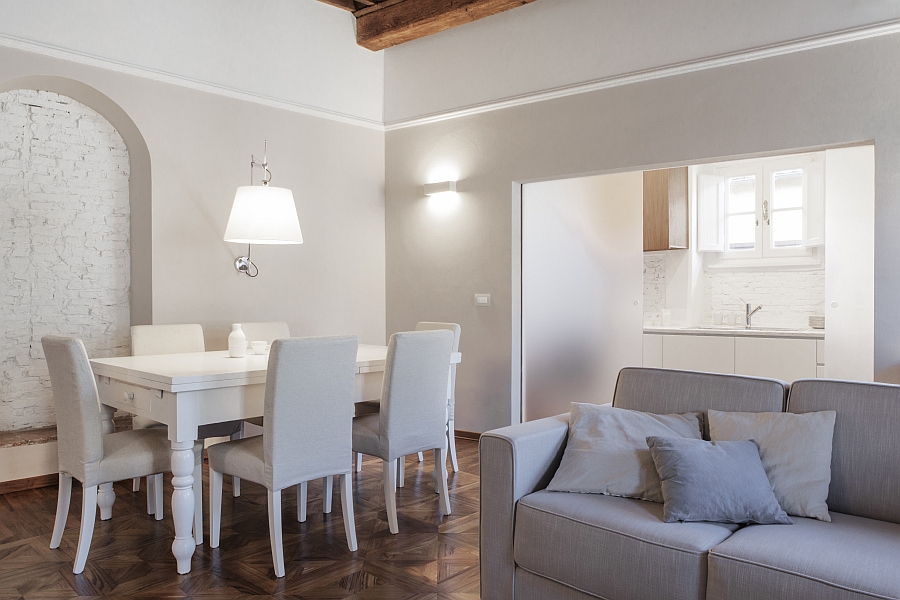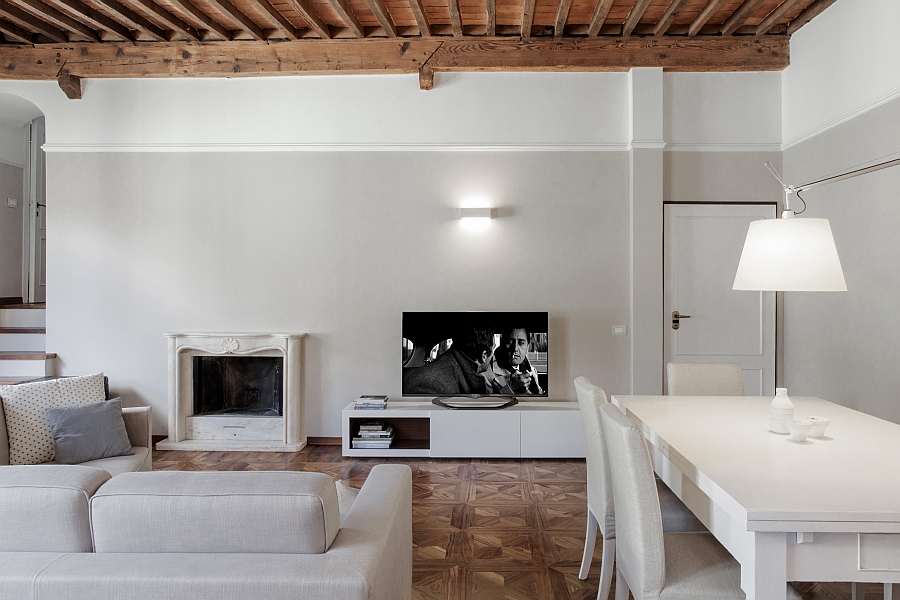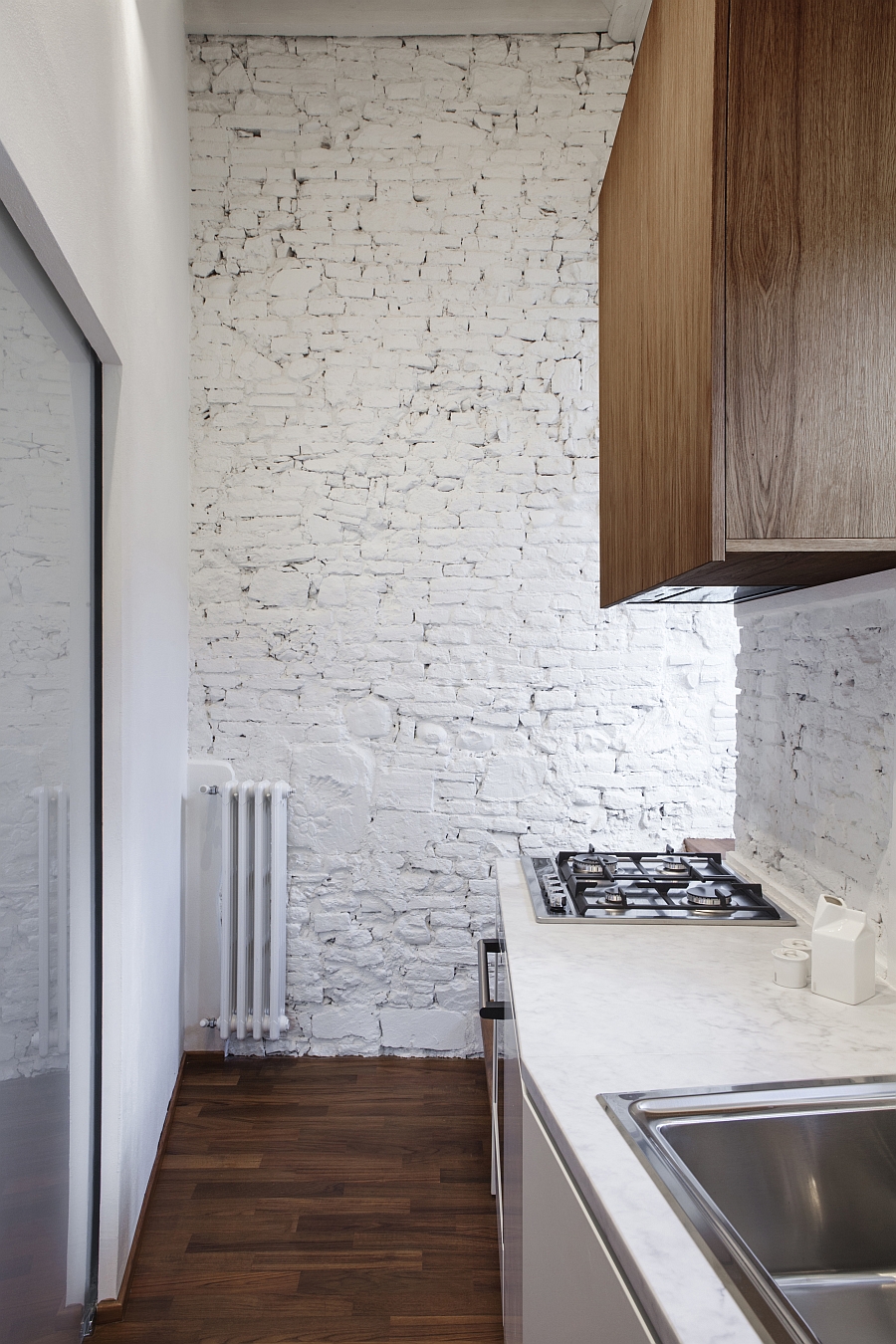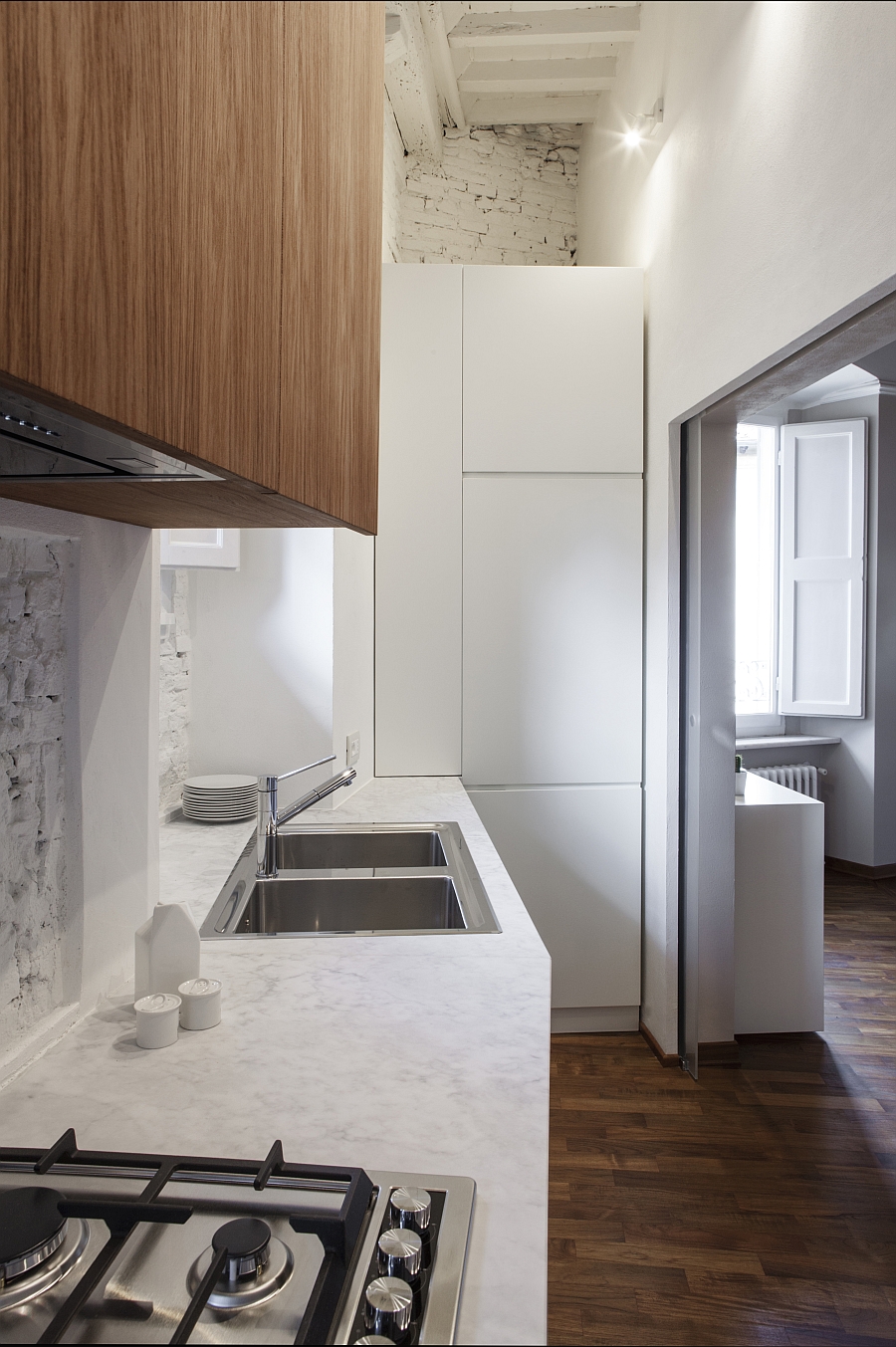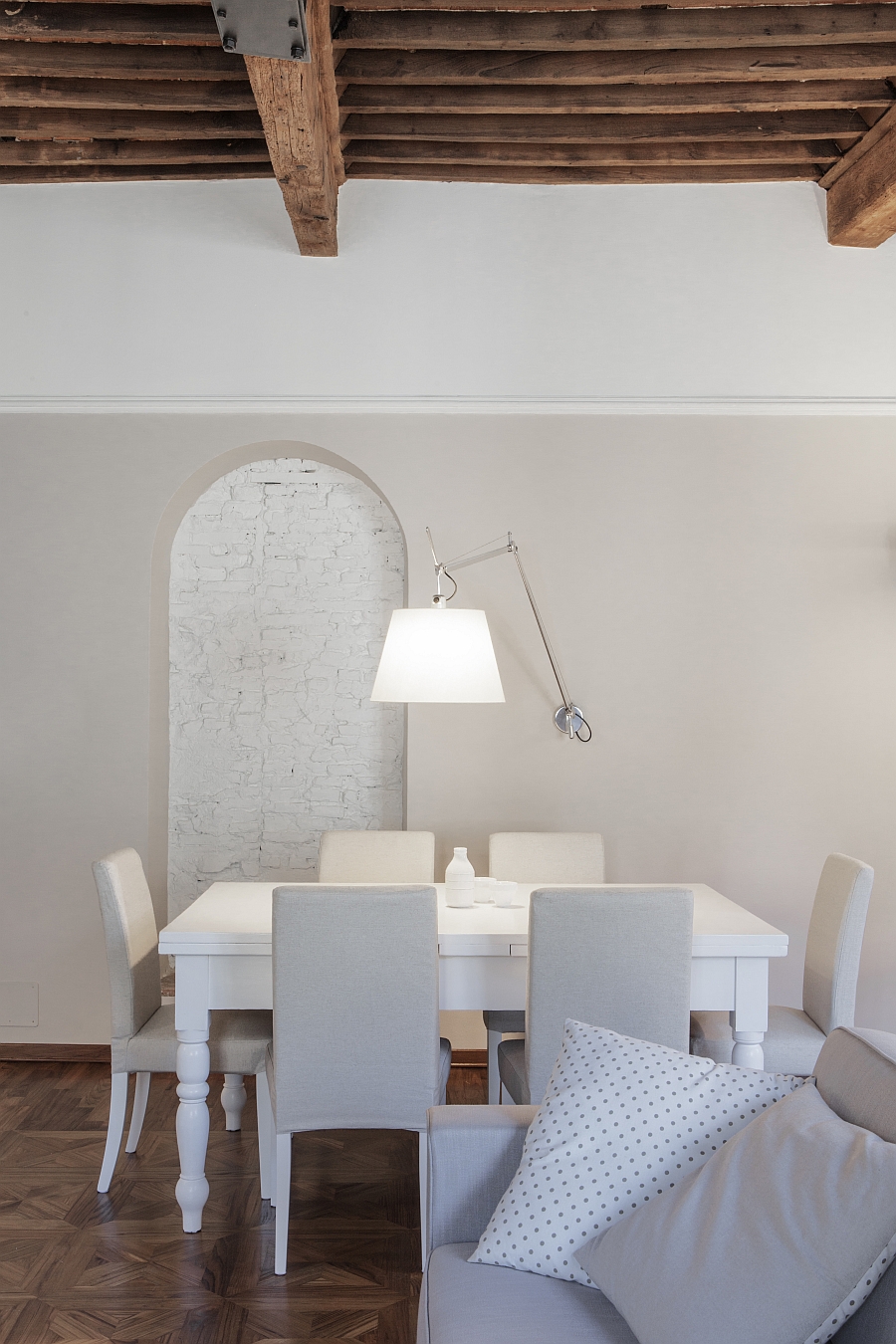 The decor also uses soft hues to reduce visual fragmentation, which is a great strategy indeed for decorating confined spaces. The living room also holds a small dining area, along with the entertainment hub and a cozy fireplace. Sliding frosted glass doors connect the living area with a kitchen that benefits from space-conscious design and an inherent industrial appeal. A multitude of textures grace the space, thanks to the exposed brick wall, Carrara marble countertop and wooden shelves. Steps from the kitchen lead to a tranquil, private master bedroom and two small bathrooms.
In true loft style, gorgeous skylights are used to usher in ample natural ventilation, even as Artemide and Fontana Arte add to the appeal of the home. With amazing views of scenic Lucca, this inspired renovation offers the best of both worlds!