Picking the perfect pendant light for your home by browsing the wide array of available choices is a truly challenging task! Each pendant light brings with it an inimitable style and aura of its own. And adding a hint of magical charm to both your interiors and outdoors this summer is the new and improved SWIRL Collection from LE KLINT. Taking the form of gorgeous, swirling blades in the sky, these exquisite pendants look both stylish and playful. The new SWIRL 2 is the latest addition to the series that dazzles you with its whimsical form, visual airiness and classic craftsmanship.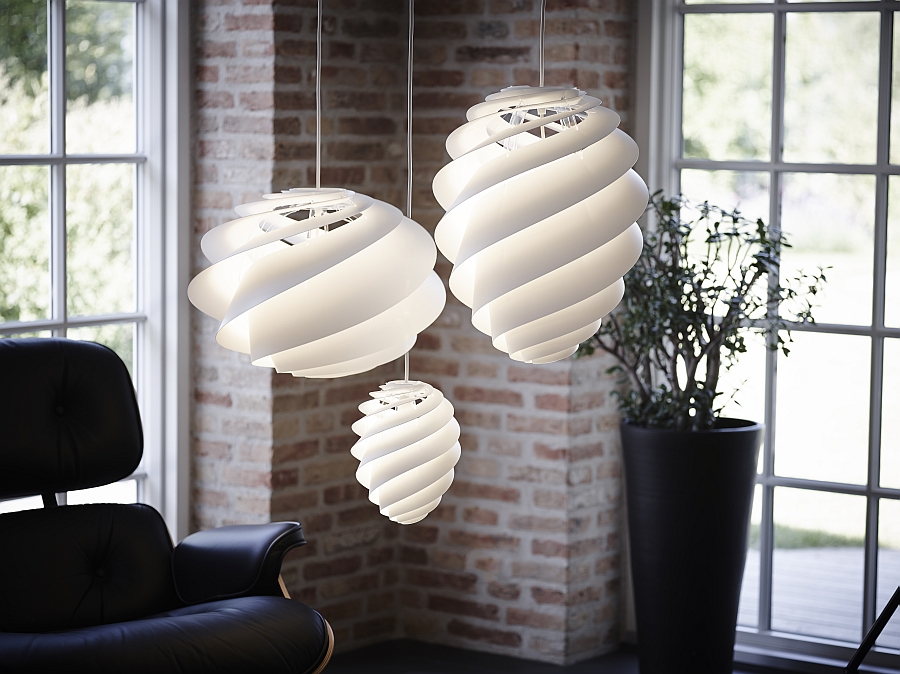 Abstract in its form, SWIRL offers geometric and visual contrast to contemporary spaces that are dominated by simple, straight lines. Designed to prevent unnecessary glare and an inconvenient flood of light from every possible angle, these pendants can be used for both task and ambient lighting with ease. The spiral panels also create a wonderful interplay between shadows and light to present your home in a whole new perspective! Available in a multitude of sizes, SWIRL 2 can be used to decorate everything from an elaborate hallway with a high ceiling to a small kitchen with trendy lighting.
Designed by Øivind Alexander Slaatto, the pendant looks even more elegant when used in an outdoor setting, and maybe it is precisely what you need to put the final touches on your private outdoor lounge. Coming in both divine white and copper finishes, SWIRL brings home some spiral magic!