One of the many joys of decorating and redecorating your home with every passing season is the wide array of new trends, colors and patterns that you can try out. While some of them stay with you for the rest of your life, others are quickly discarded to usher in a whole new fashion statement. Nestled in a beautiful little niche of Portugal is the Quinta Villa, which has gleefully embraced this approach to interior design with elegance and abundant flair! Unraveling a wide range of colors and patterns, the smart private residence designed by Staffan Tollgard Design Group is a perfect example of how to use seasonal trends and accent hues without committing to them fully.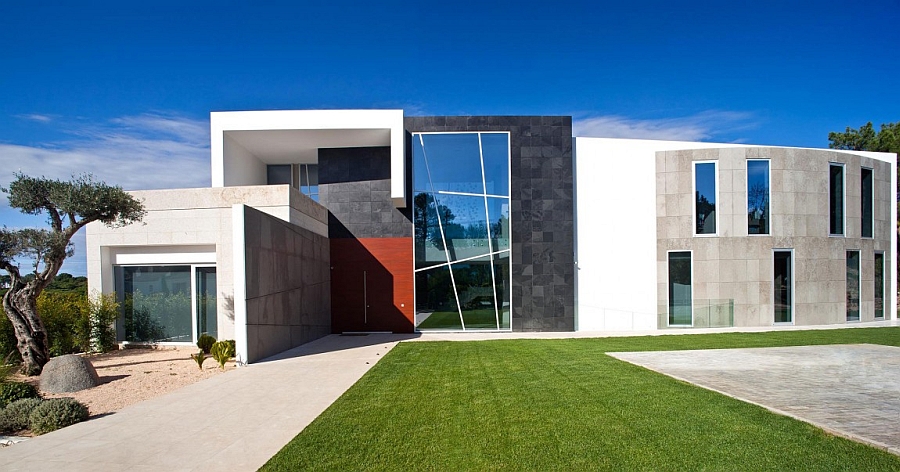 The exciting and ingenious contemporary façade of the house draws you in instantly as it blends bold architecture with complete privacy. Spread across two different levels, each nook in the villa surprises you with a beautiful, captivating addition in the form of modern wall art, a smart accessory or a creative decor piece. The lower floor houses the public areas that include the sleek state-of-the-art kitchen in pristine white, a smashing dining area with a tulip table and chairs, and a smart living room with a generous use of bright pops of color.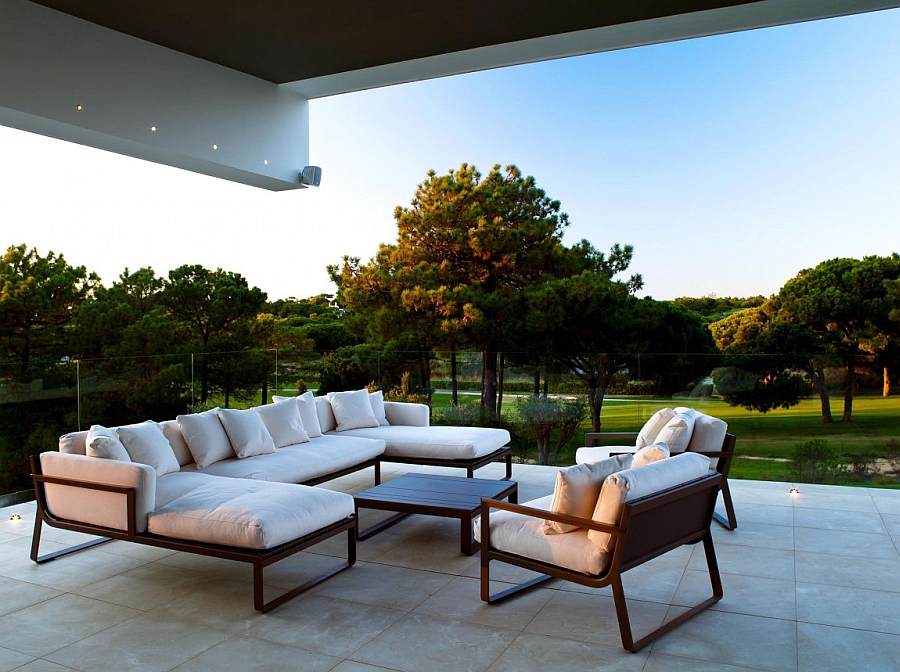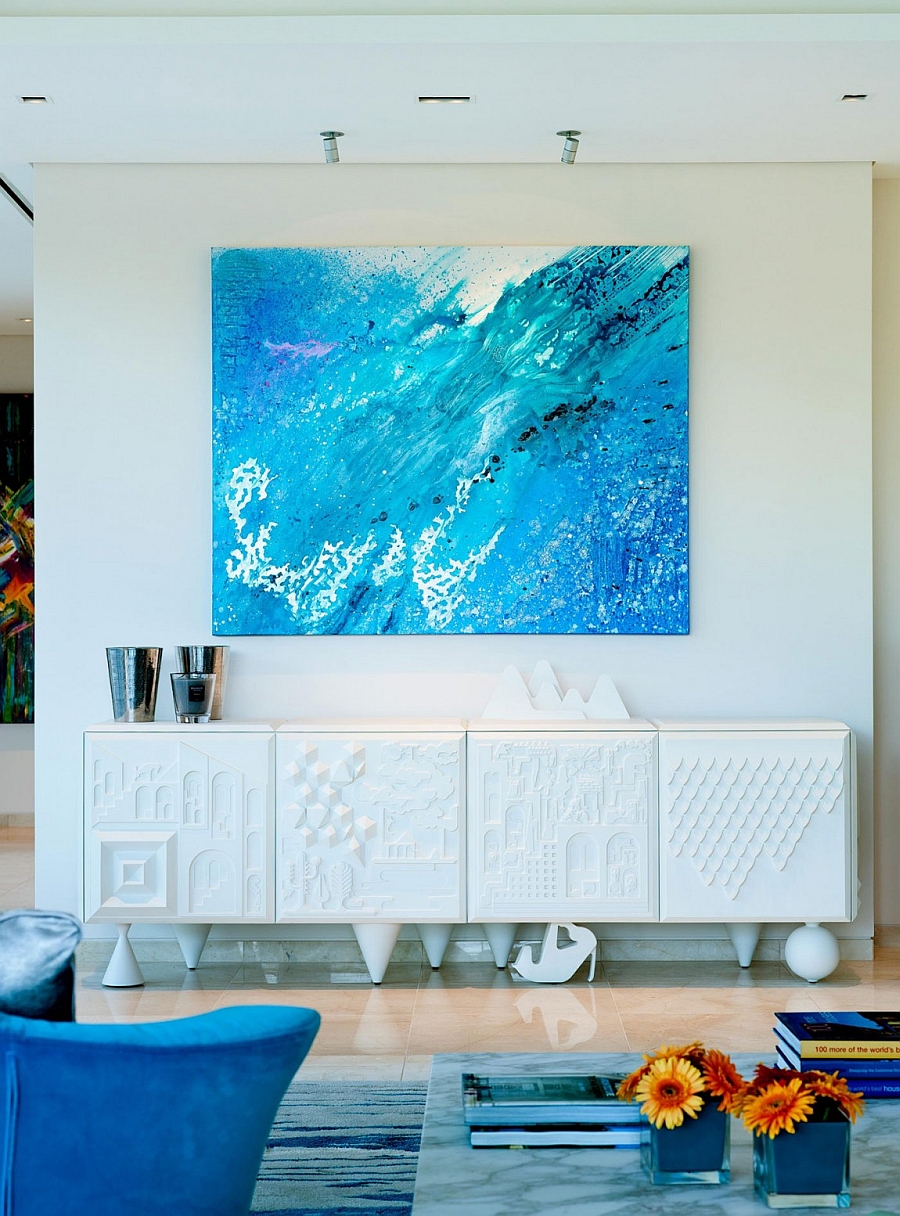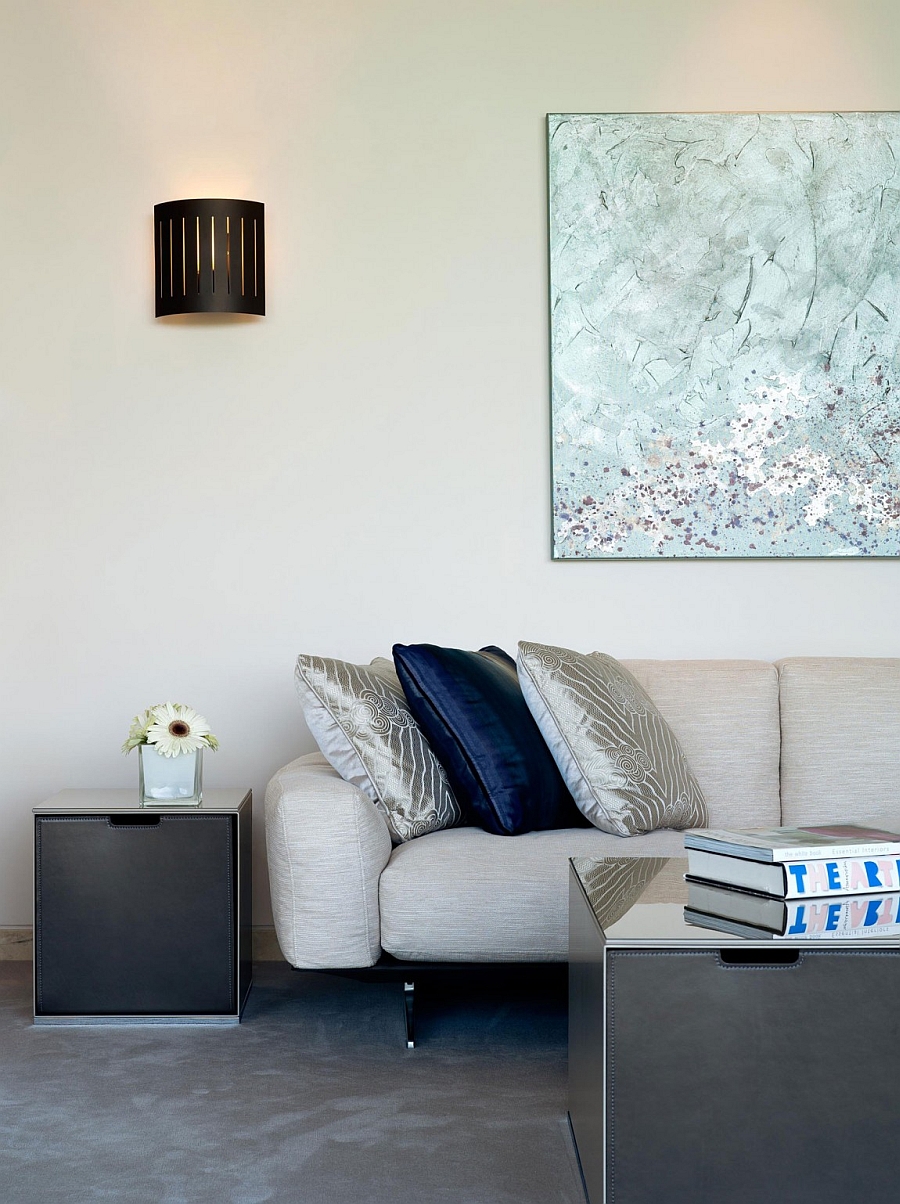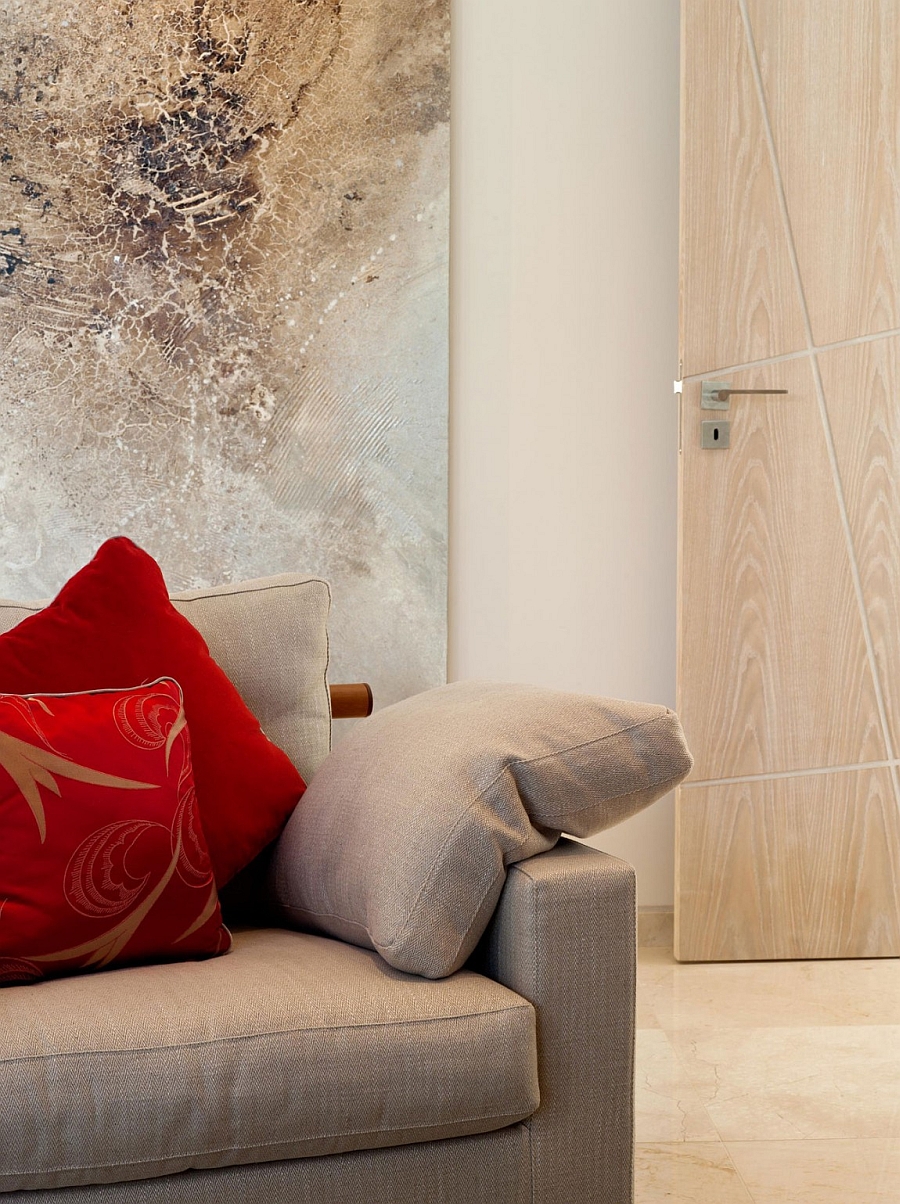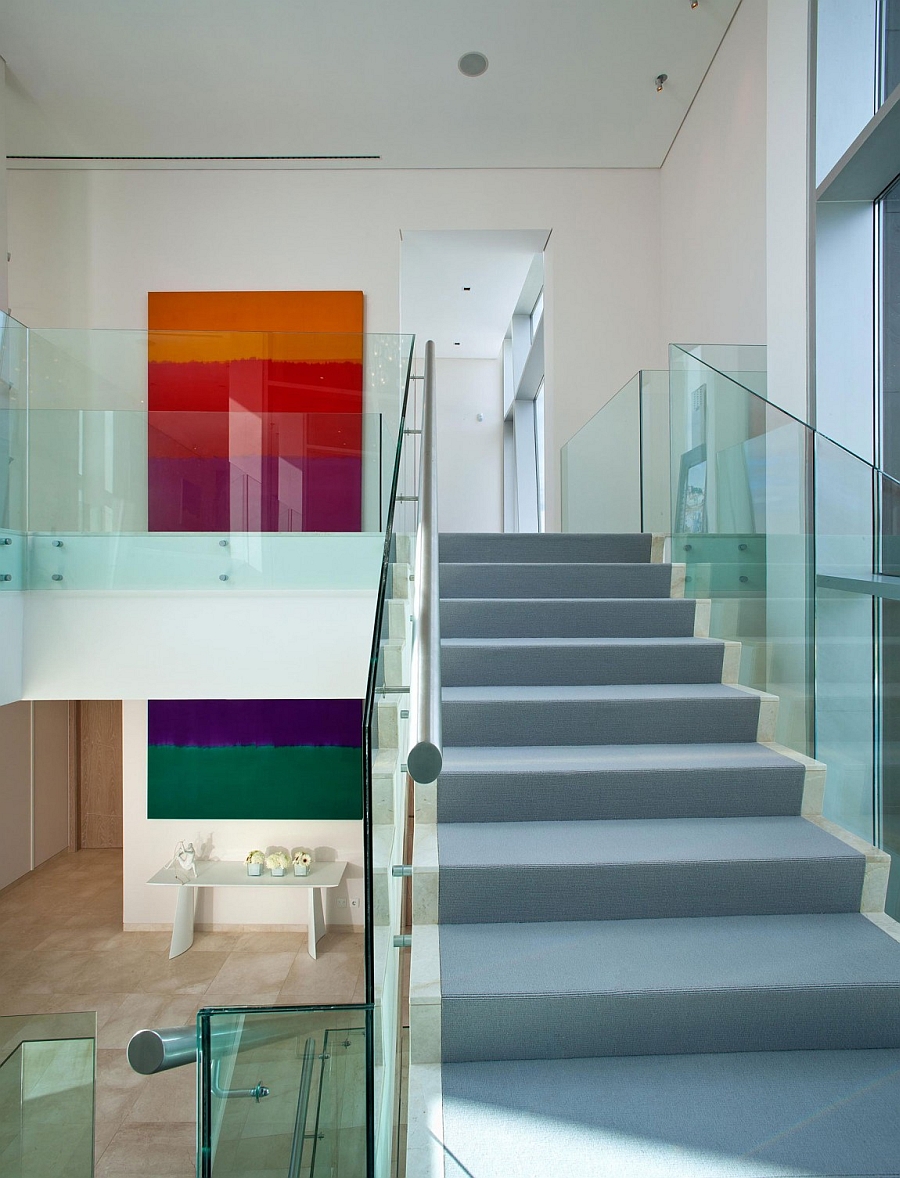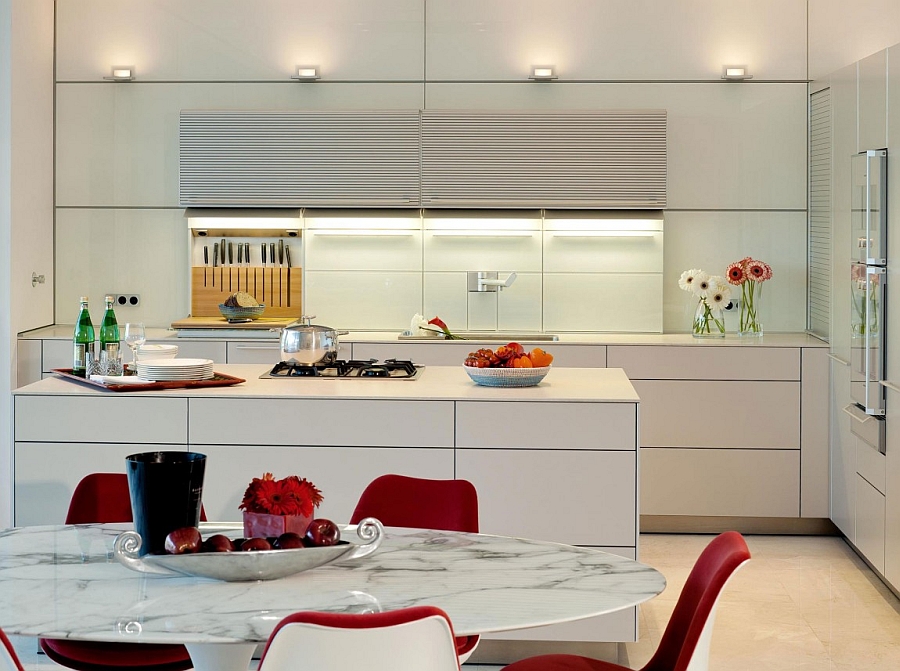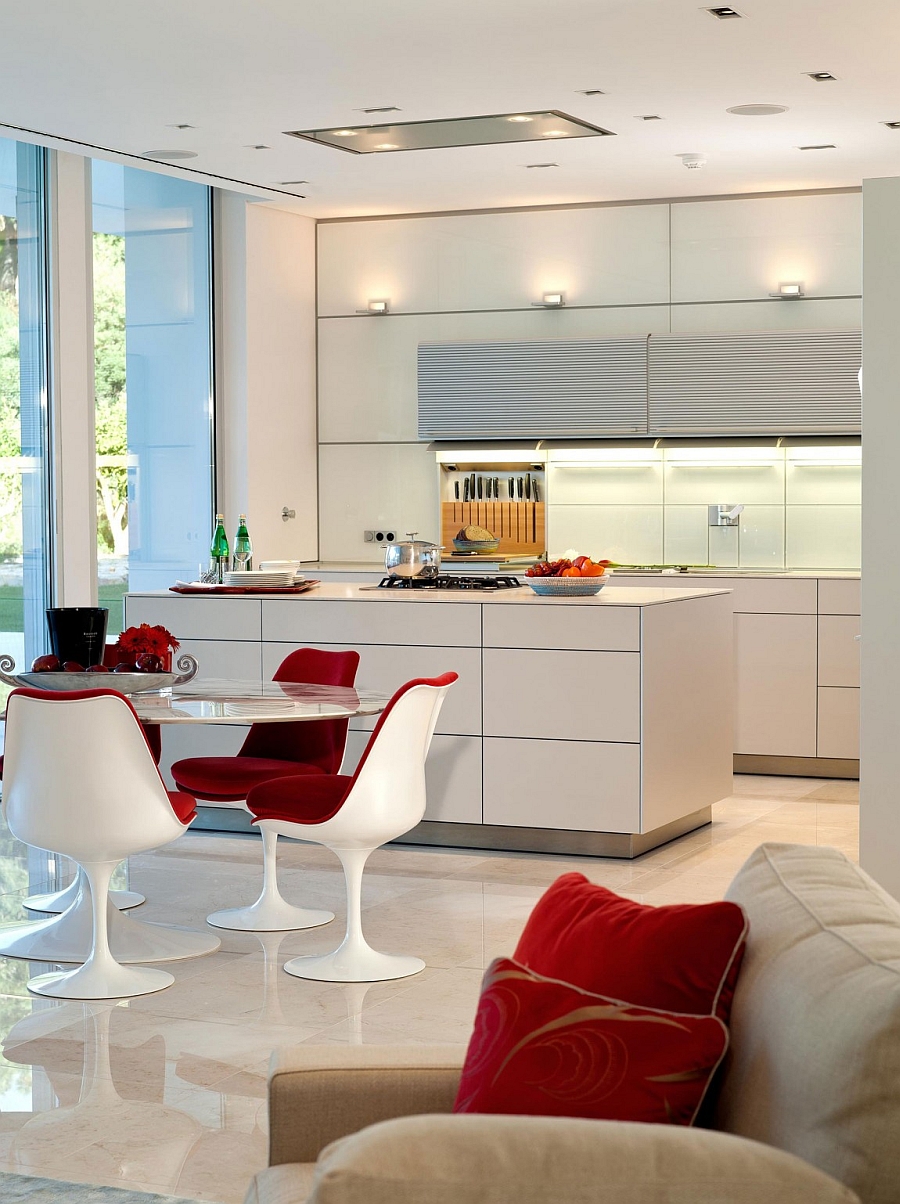 The top floor houses the private spaces and a gorgeous balcony that overlooks the backyard and pool area. It is amazing how with the smart use of wall art, throw pillows and carefully curated decor, the villa has a refreshing and fun vibe, which takes it beyond the appeal of a mundane contemporary space. A lavish pool and lounge area outside and brilliant LED lighting complete this vibrant home with a lively spirit!