The bedroom is one area of the house where you can truly express your design style and decorating taste without any inhibitions. It is a personal sanctuary where your favorite shades, patterns and styles come together to create a serene yet stylish hub. The idea of creating a feminine bedroom has less to do with its occupants and is more about the color scheme, decor and the overall ambiance of the room. While we recently flipped through some stunning masculine bedrooms, today we take a look at some gorgeous bedrooms that exude a feminine vibe.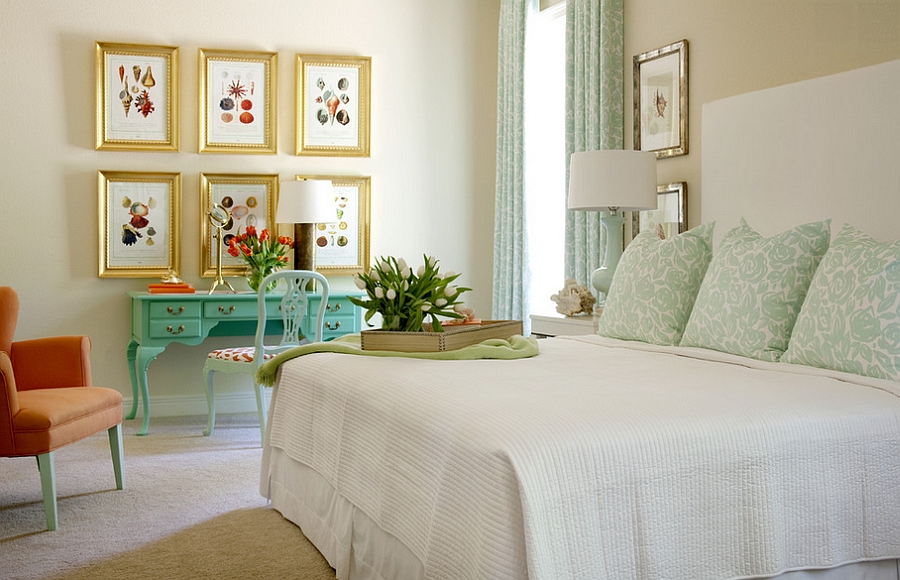 While masculine bedrooms come with rigid, straight lines, typically stoic hues such as gray, black and brown, and decor that does away with the unnecessary frills, feminine bedrooms take the opposite approach. With soft pastel backdrops, rich accent shades, floral patterns and plush textures, feminine bedrooms personify elegance and a sense of gentleness. Ranging from the contemporary to the classic, here is a collection of the very best –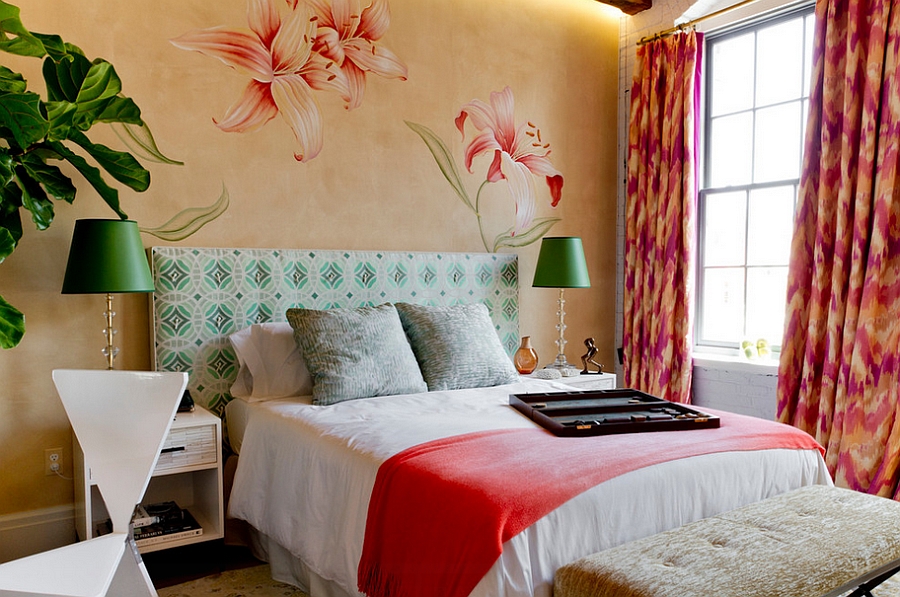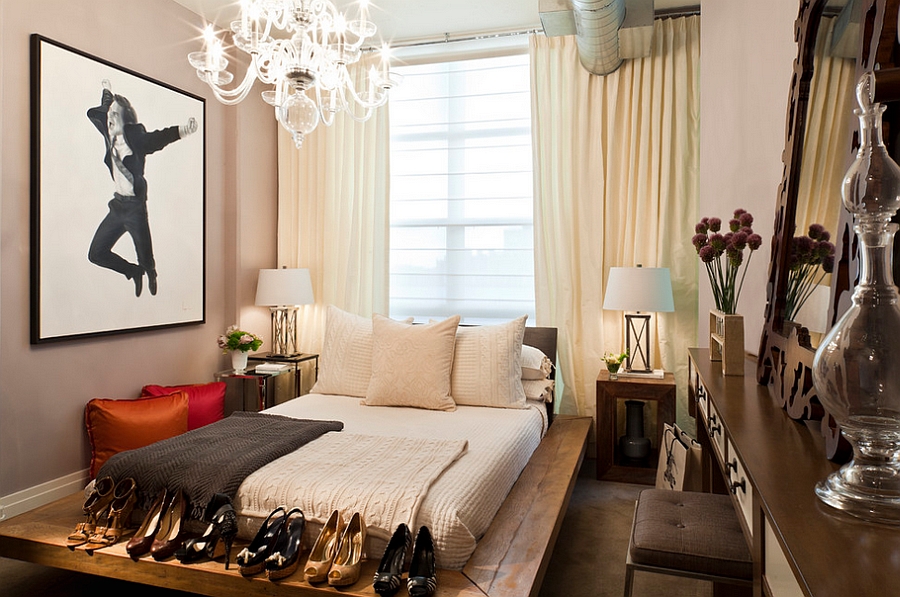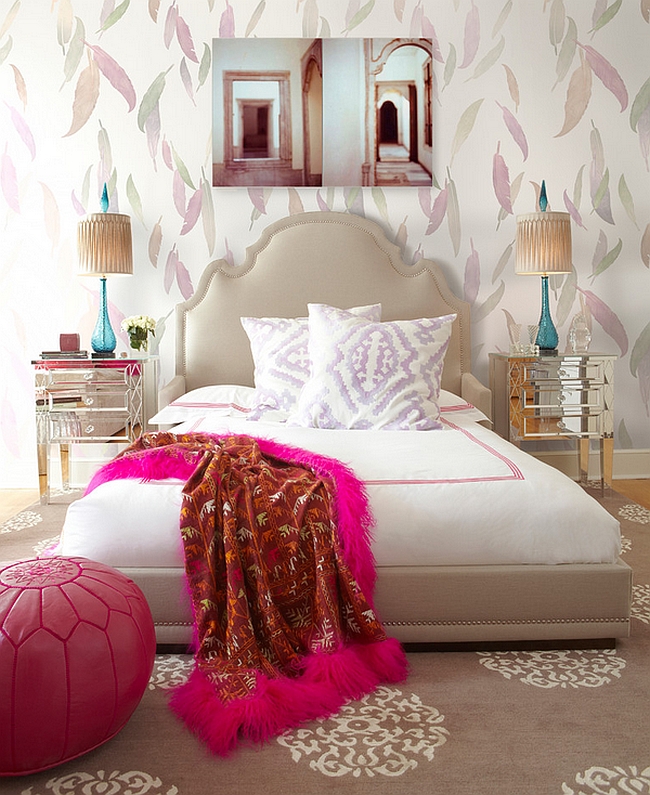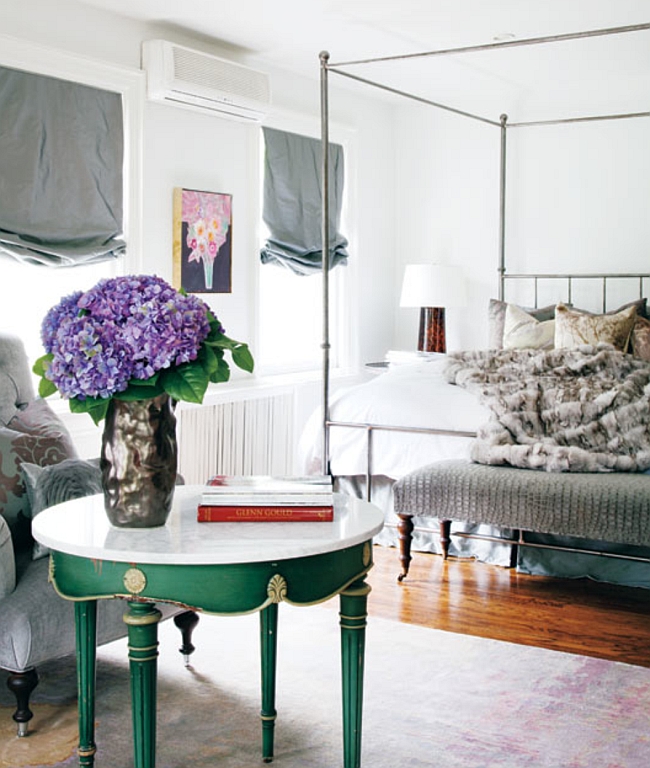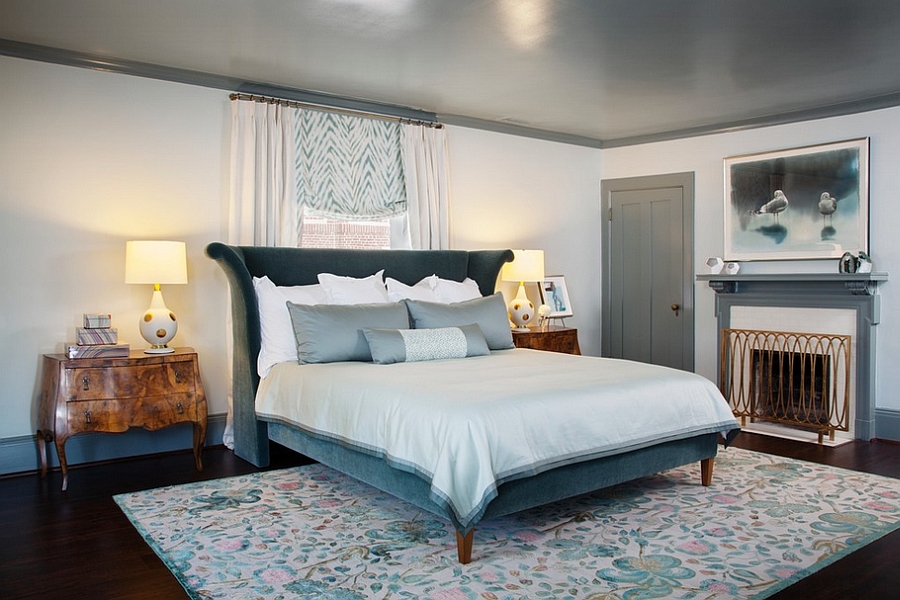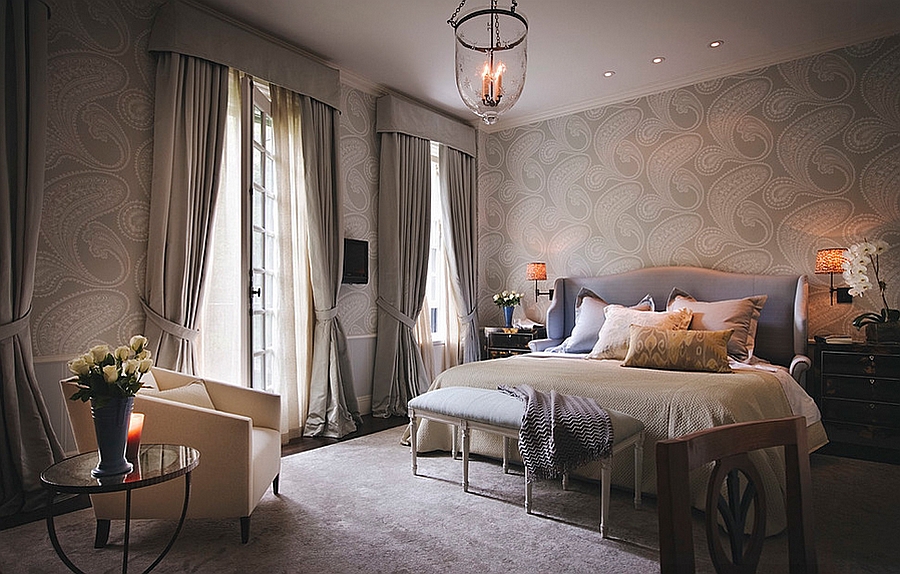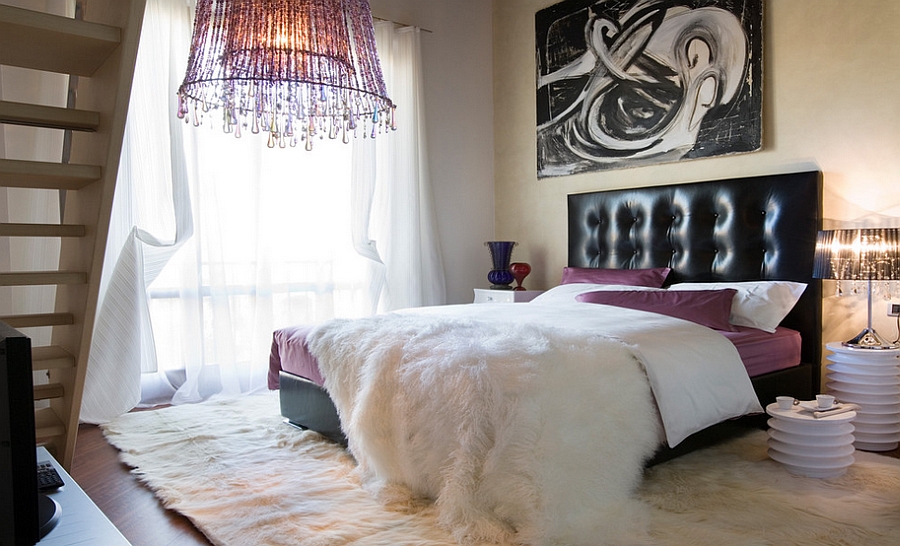 Bright Colors and Floral Patterns
One of the joys of opting for a bedroom with a feminine vibe is the lovely array of hues that you can use freely without any inhibitions. Hot pinks and relaxing shades of aqua and turquoise are the eternal favorites, with regal purples and refreshing greens coming in a close second. The idea is still to keep the backdrop fairly neutral, since this allows you to change between hot color trends and the latest decorating styles with ease. Styles such as Moroccan or Bohemian also work beautifully in a feminine bedroom, as they bring in a flurry of brilliant colors and mesmerizing patterns that fill the space with liveliness.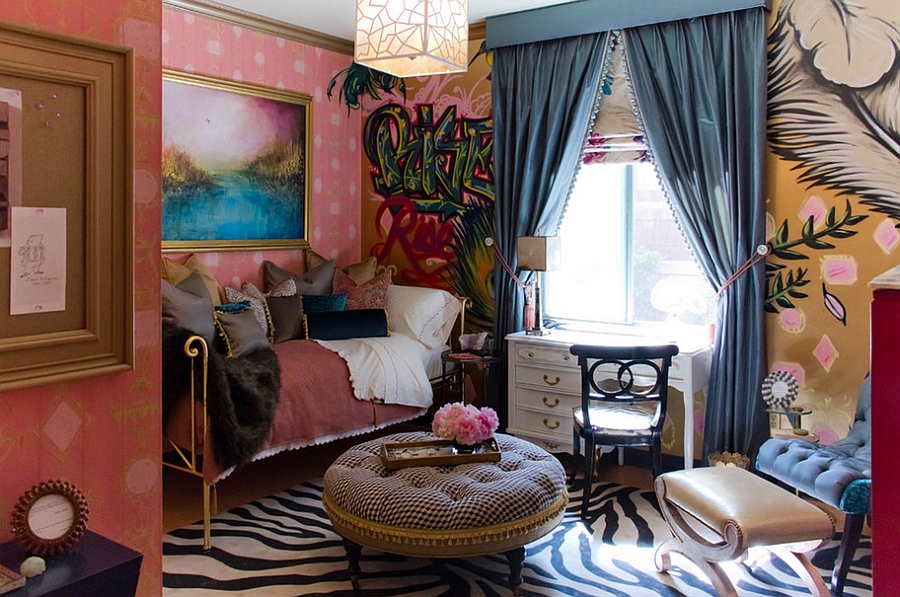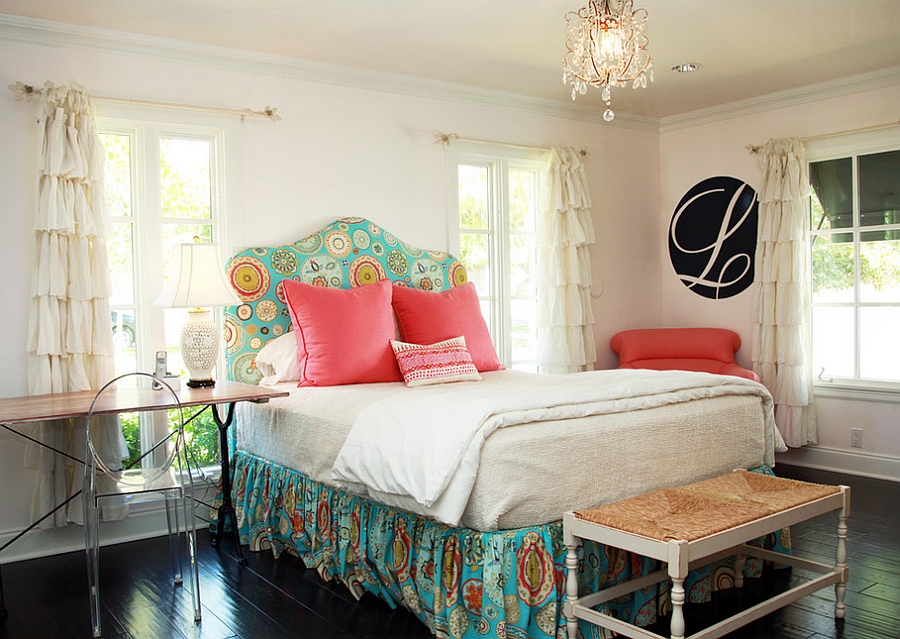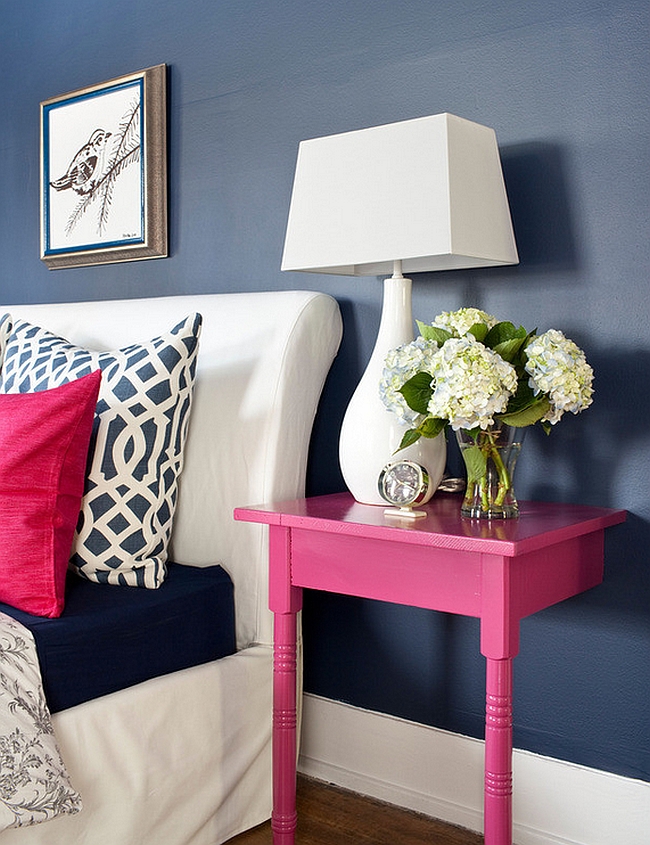 For those who detest the bland white walls, wallpaper is an ideal way of infusing some life into the bedroom without going overboard. Floral patterns and nature-inspired motifs are particularly popular in feminine bedrooms and complement the bright and beautiful collection of throw pillows that you already have going! A carefully curated bedside table with a flower display completes this graceful look.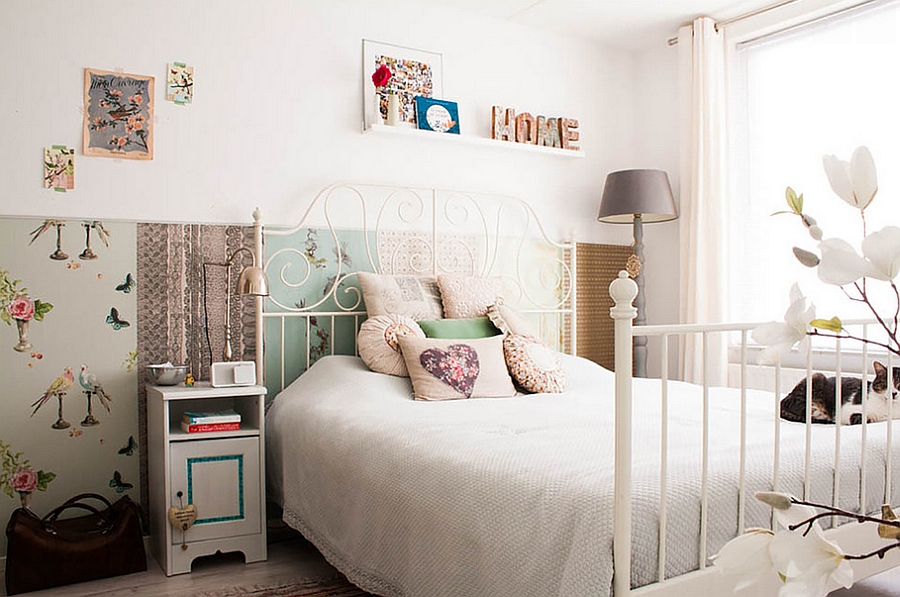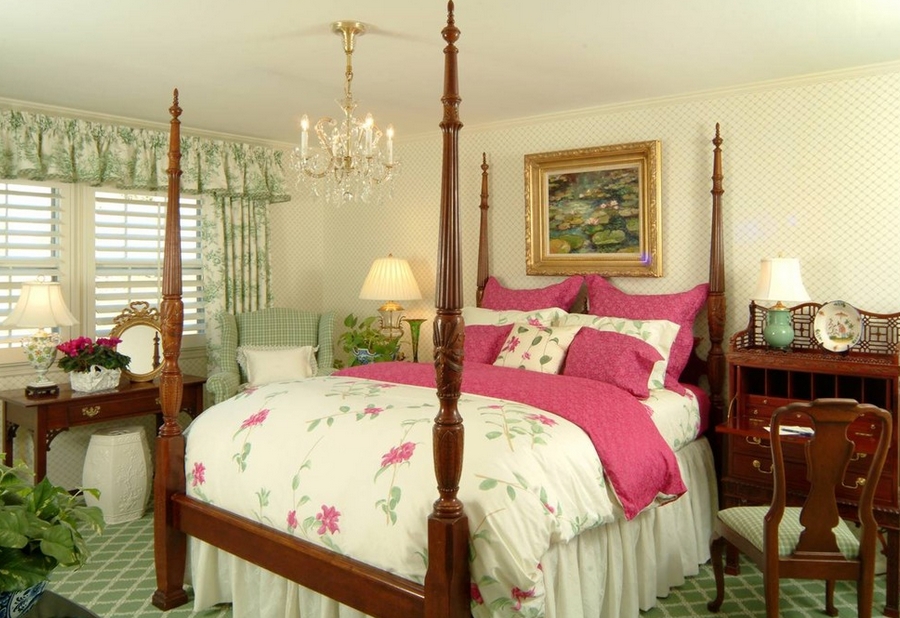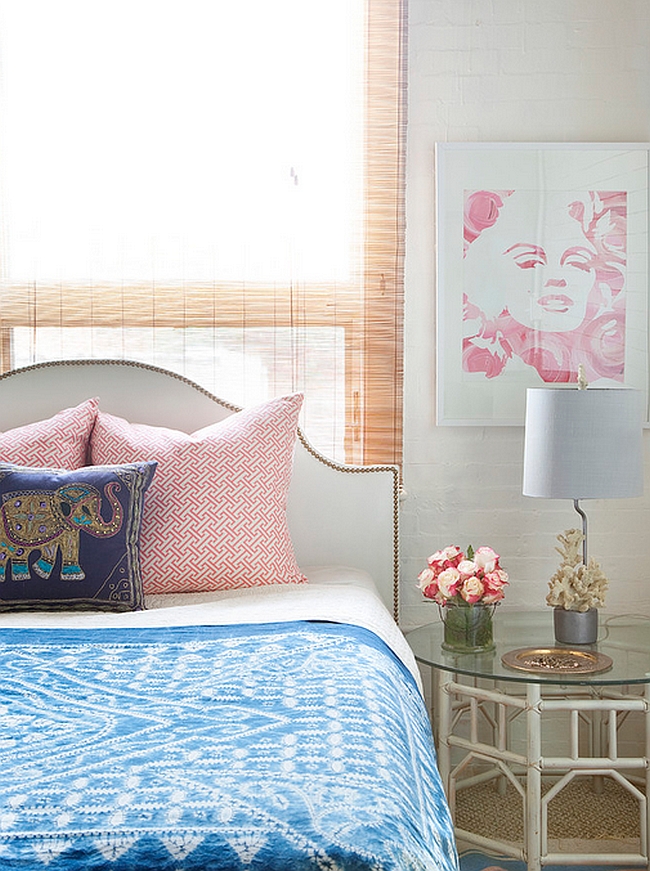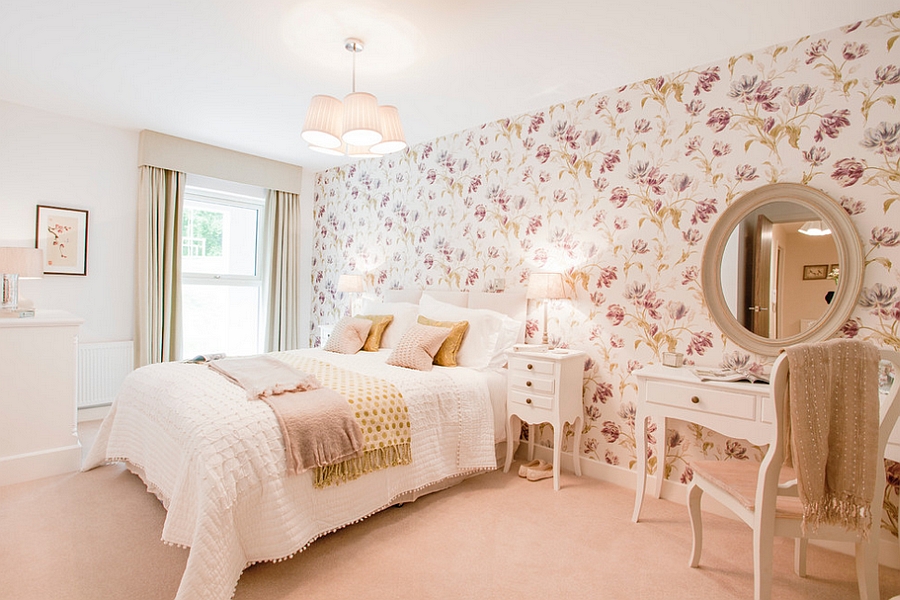 A Posh Contemporary Makeover
Finding that elusive balance between a beautiful contemporary bedroom and one with a distinct feminine vibe can indeed be difficult. Most contemporary spaces rely on simple, straight lines, neutral colors and unassuming decor to create a modern appeal. But feminine bedrooms demand far more spunk, color and creativity! The ideal compromise is to throw in a few surprising curves and patterns here and there with the help of the right decor. While geometric contrast is indeed essential in shaping a relaxing bedroom with a feminine vibe, texture plays an equally important role. Billowy draperies, scalloped bedding, luxurious fabric and glamorous, mirrored finishes can make all the difference.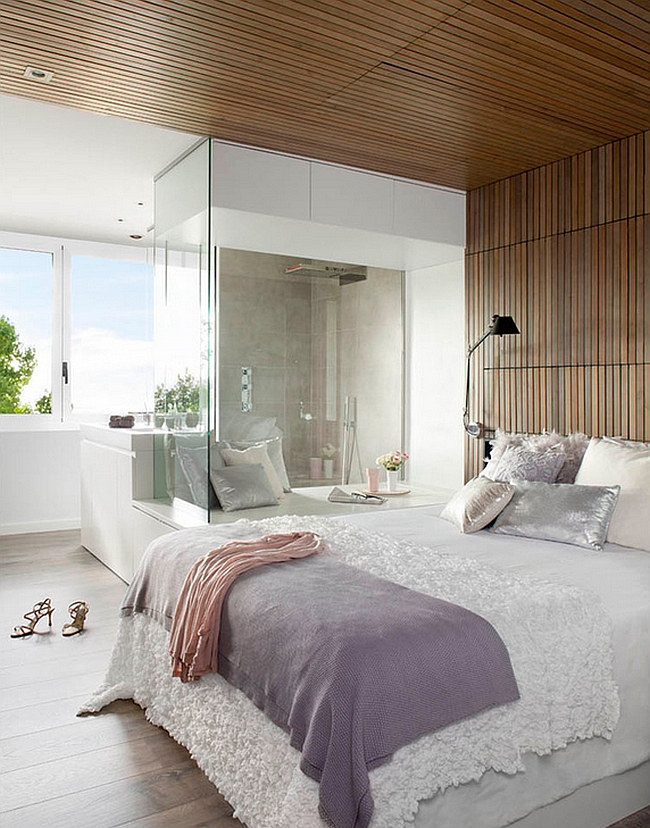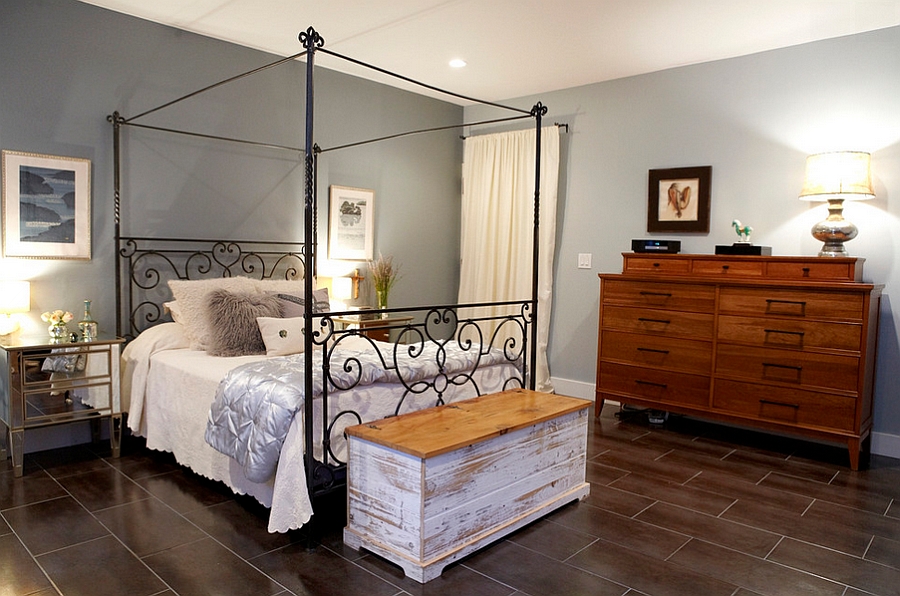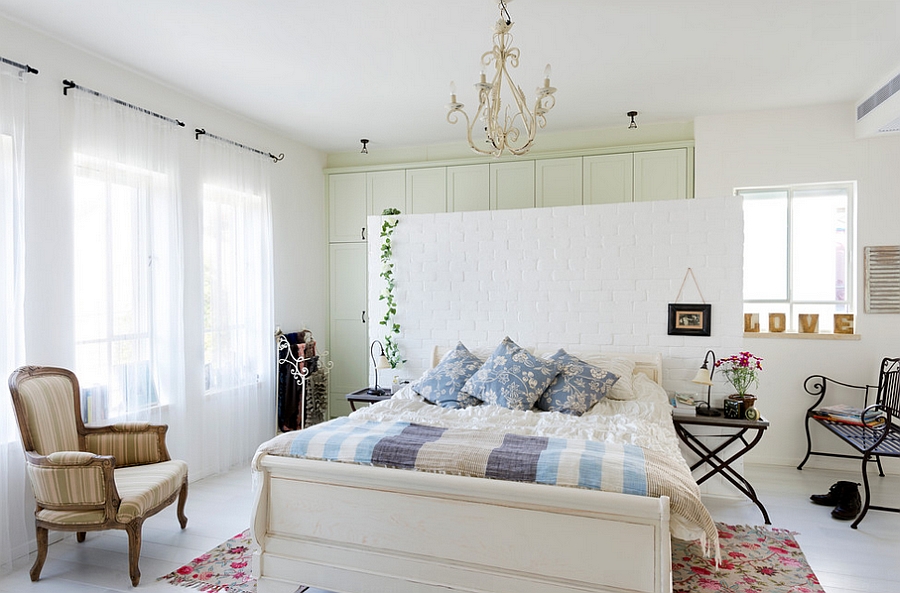 Gently curving headboards and tufted benches at the end of the bed enhance the air of regality in the feminine bedroom. Since most modern bedrooms demand a soft backdrop, pastel colors and gentle hues can be used instead of white or grey to give the room a more fascinating and attractive ambiance.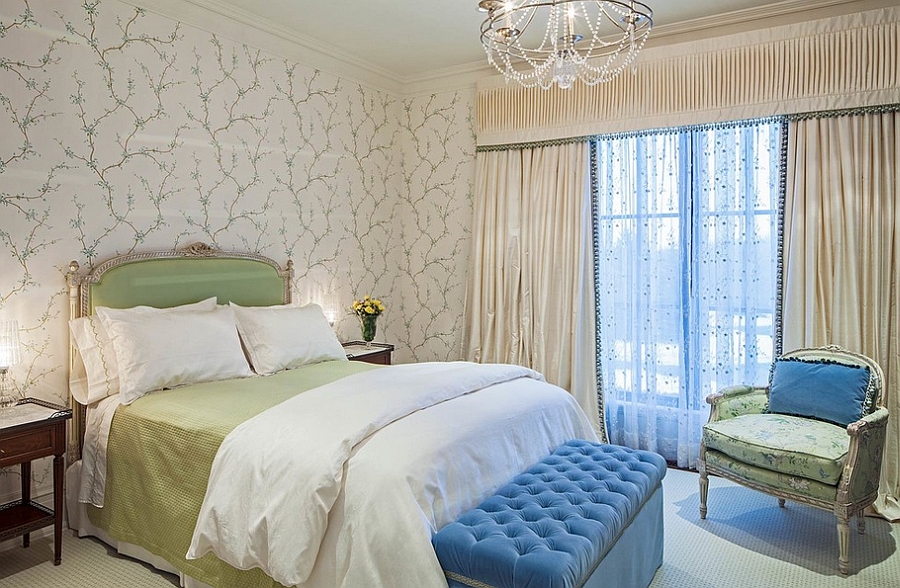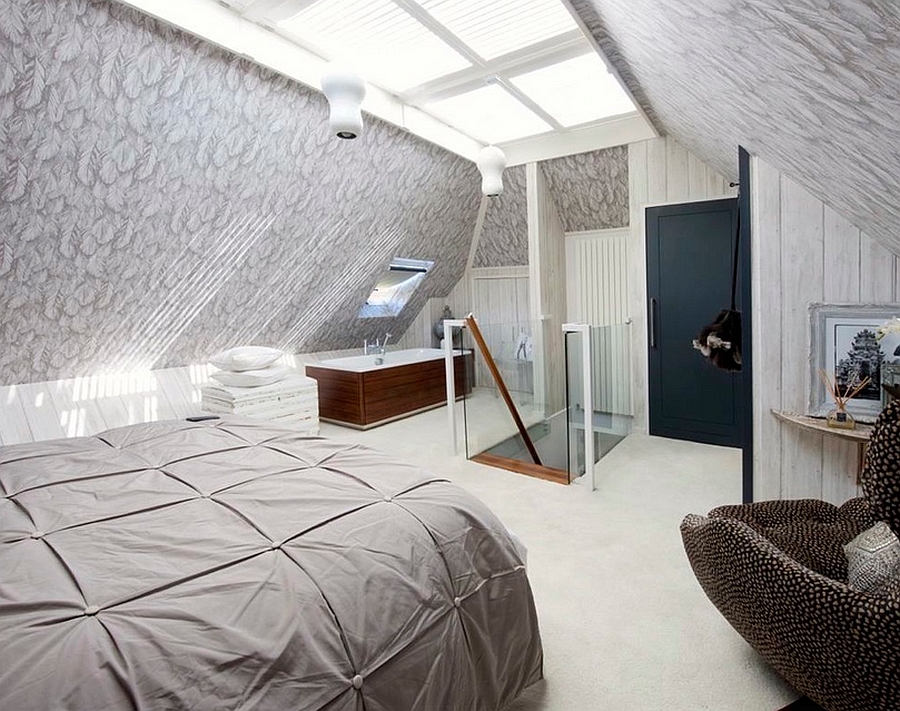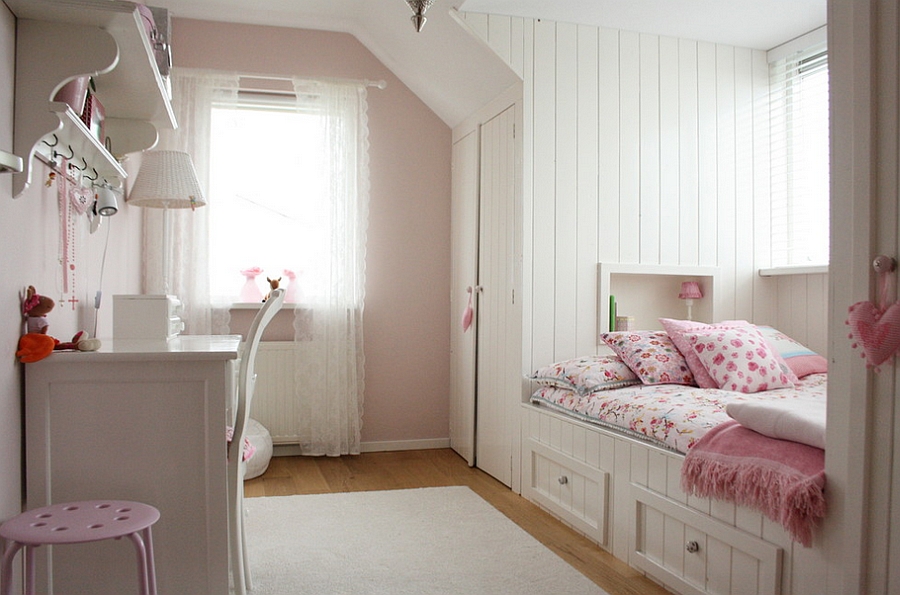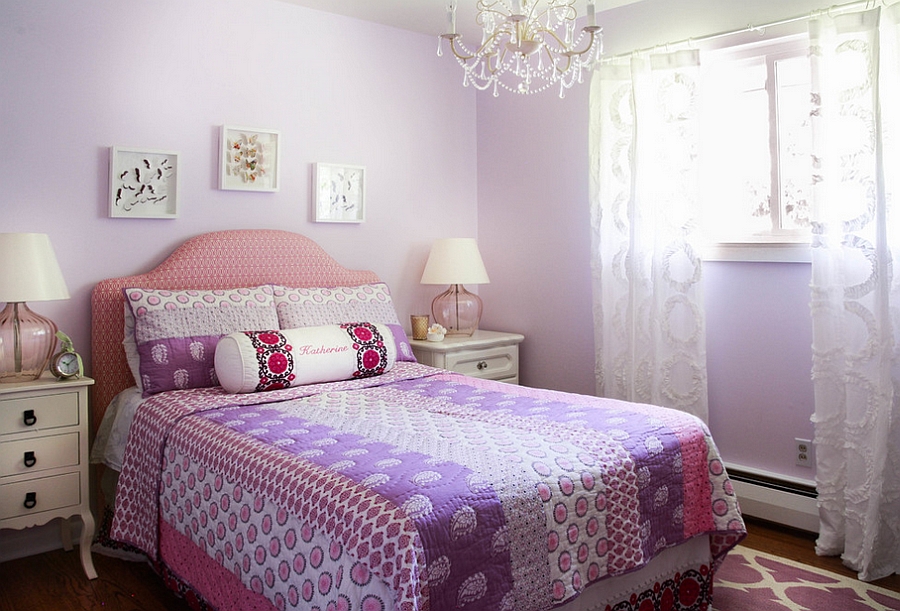 Cozy and Serene Retreat
Pale lilac, soft pink, mellow yellow, light turquoise and pleasing coral can all be used to shape the perfect backdrop for a feminine bedroom. The idea here is to craft a captivating personal retreat that is both relaxing and exciting! While these colors take away any sense of monotony, they also do not seem too overwhelming and ensure that your bedroom remains a serene hub. The 'tone-on-tone' decorating style also works well in feminine bedrooms, while a dash of pale grey can be used to bring in some refinement. Remember that a feminine bedroom need not be besieged in pink and purple!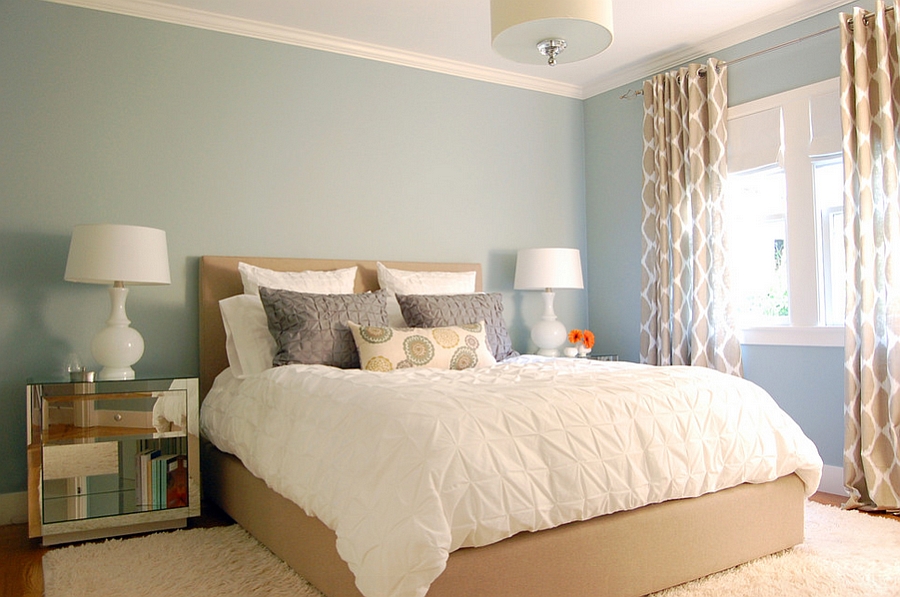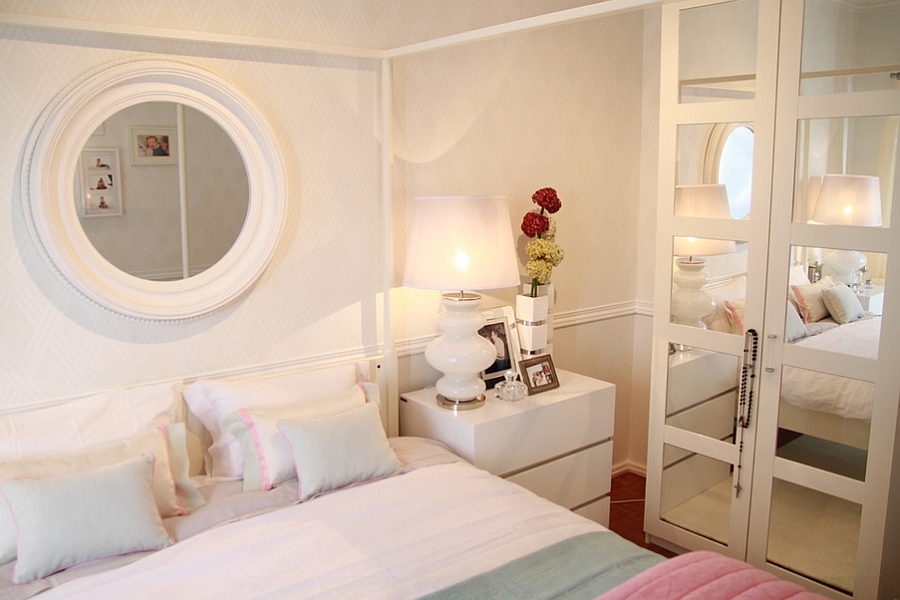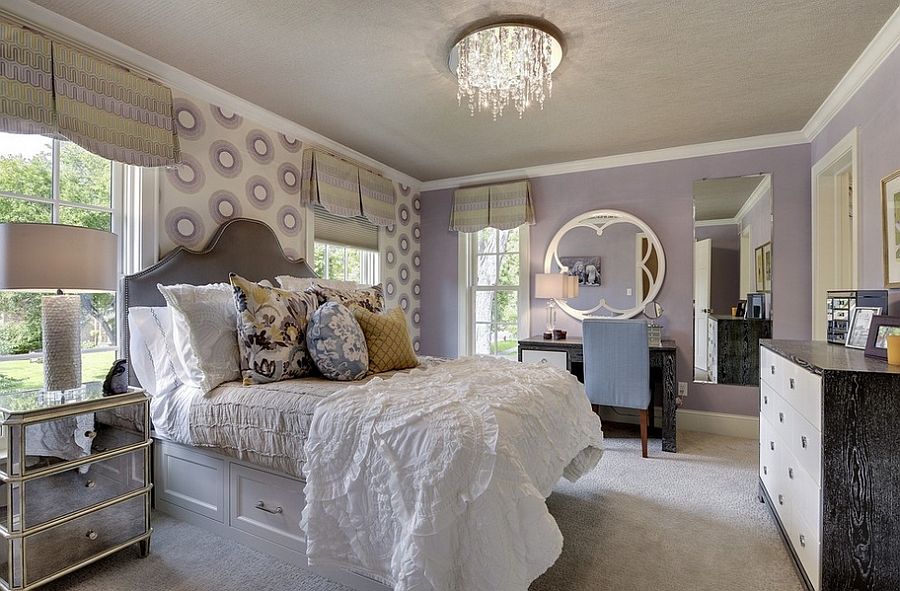 No matter what style and color you pick, make sure that your bedroom is not overtly feminine. The bedroom is one area of the house where you can easily give the room a feminine touch without any major renovations or additions. And now you have ample inspiration to get you started on the right path!