Fashion and design trends often come with a few predispositions that you simply cannot do away with. For instance, we love the classic case of 'everything blue' for the baby boy and 'pretty pink' for the little girl. Color scientists say that millions of dollars and research have gone into this. Others tell you that it is just a natural choice and babies do love those respective colors. And some of us believe it is just clever marketing! But no matter what the reason is, some decorating and design trends are here to stay. The perception of feminine and masculine interiors is pretty similar with a few obvious colors and decorating choices being attached to each.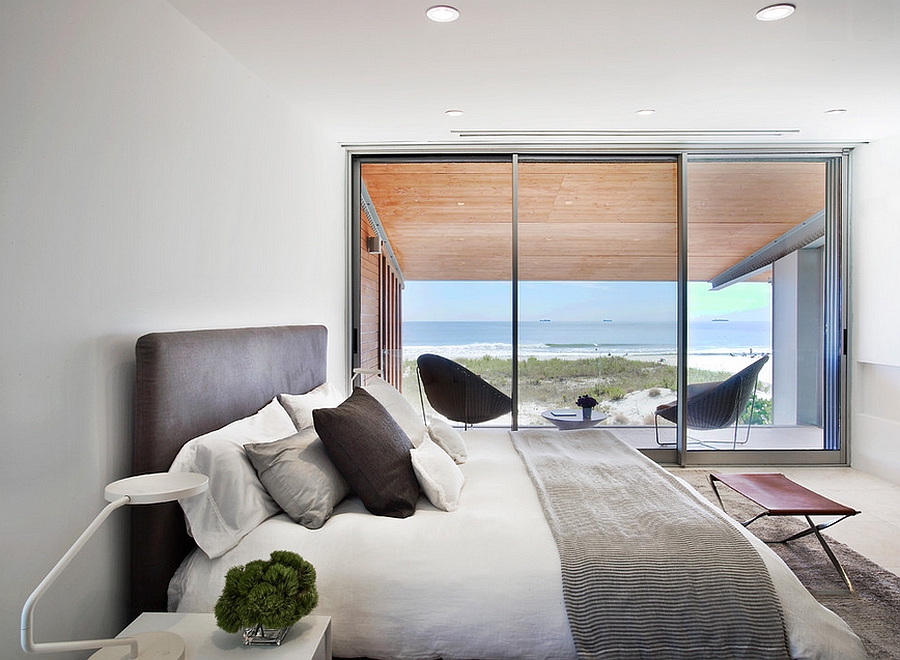 A bedroom with a masculine vibe is all about finding that right balance between a deep, unassuming look and a comfortable, elegant hub. Colors used are often stoic in nature, and typically gray, black and brown dominate the spectrum. Yet contemporary bedrooms with a masculine style go much beyond the generic rooms clad in steely grey. And here is a look at the very best from across the planet!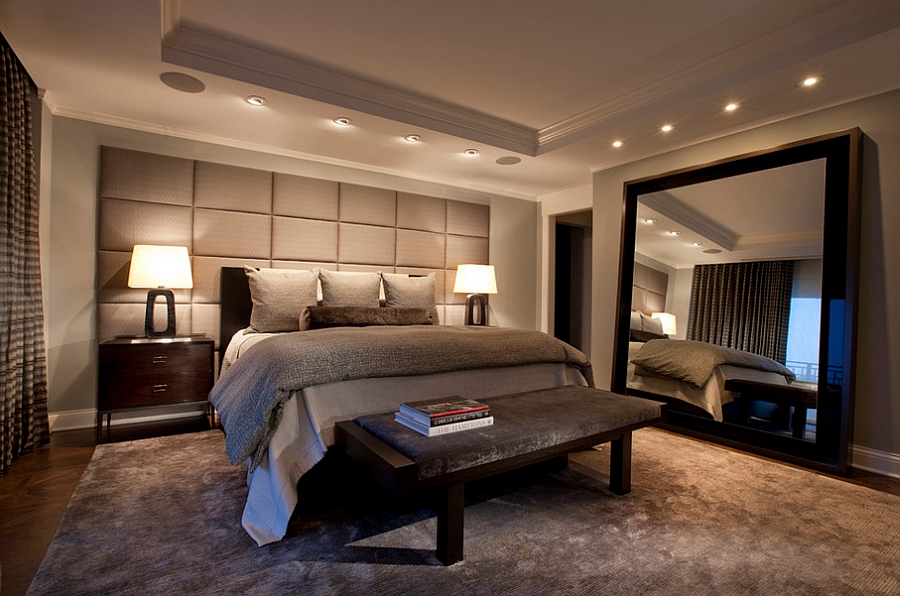 by Michael Abrams Limited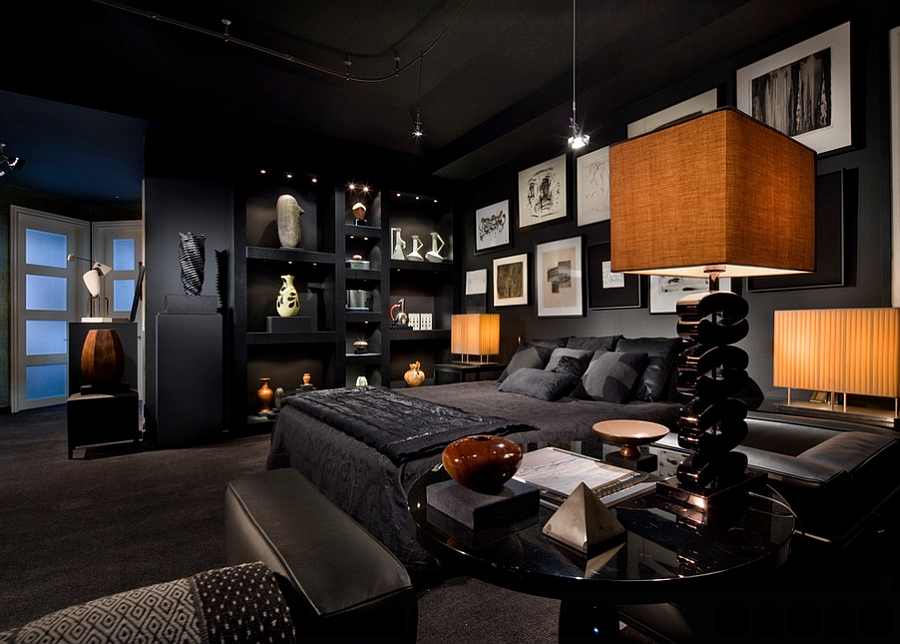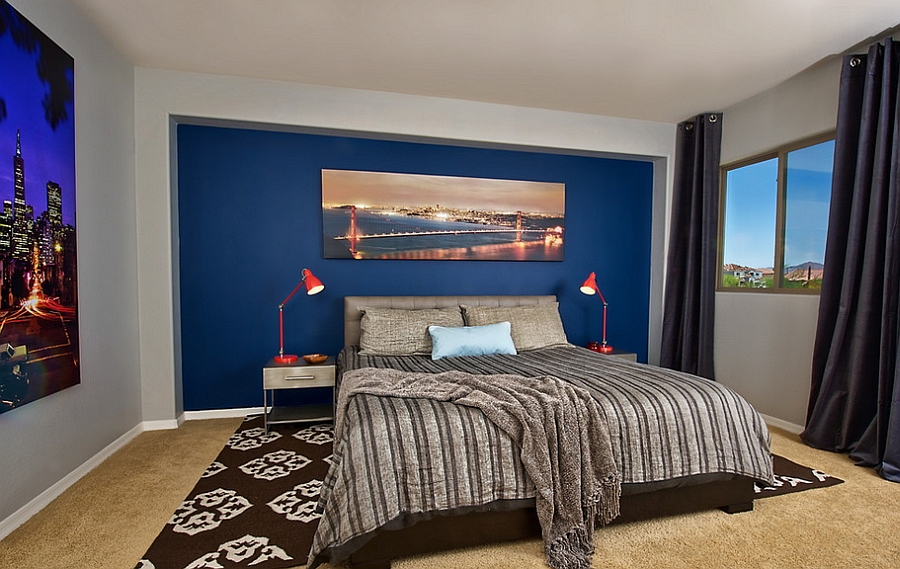 by Mackenzie Collier Interiors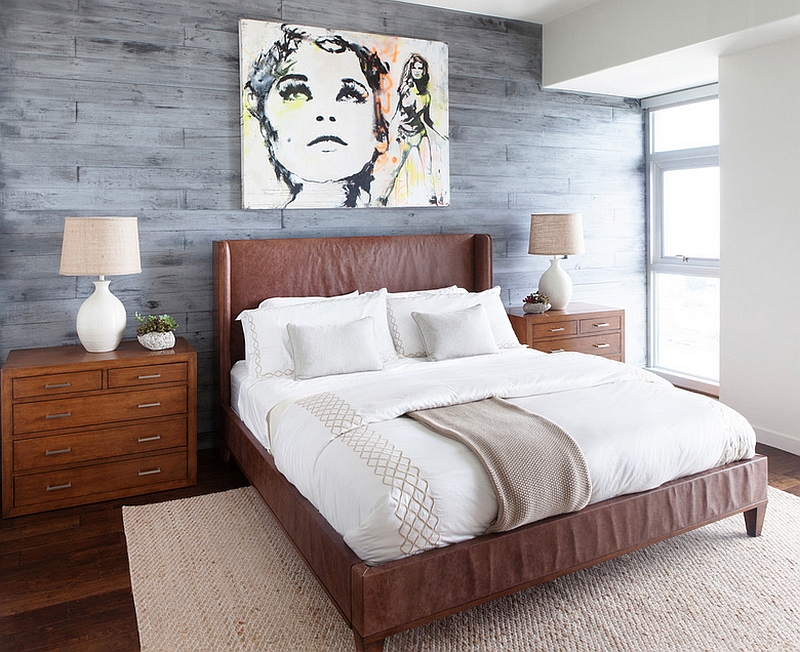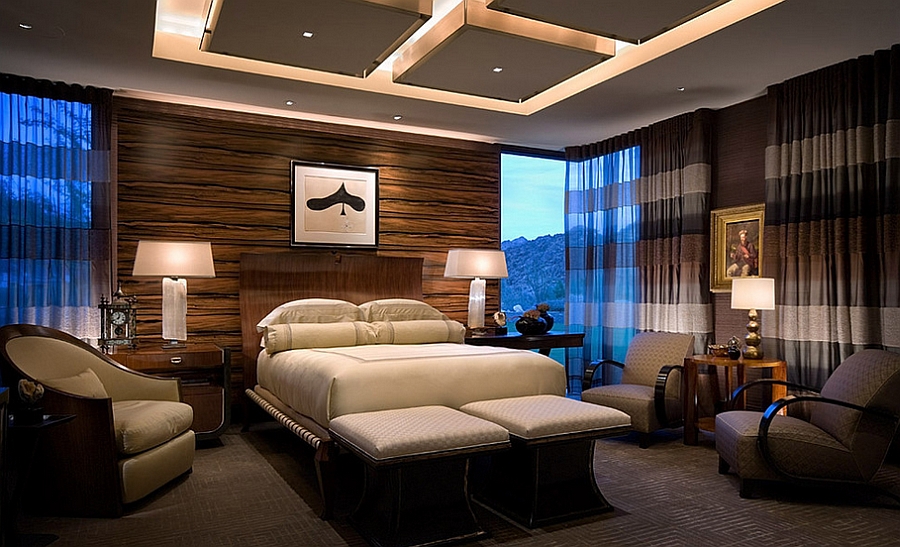 by Harte Brownlee & Associates Interior Design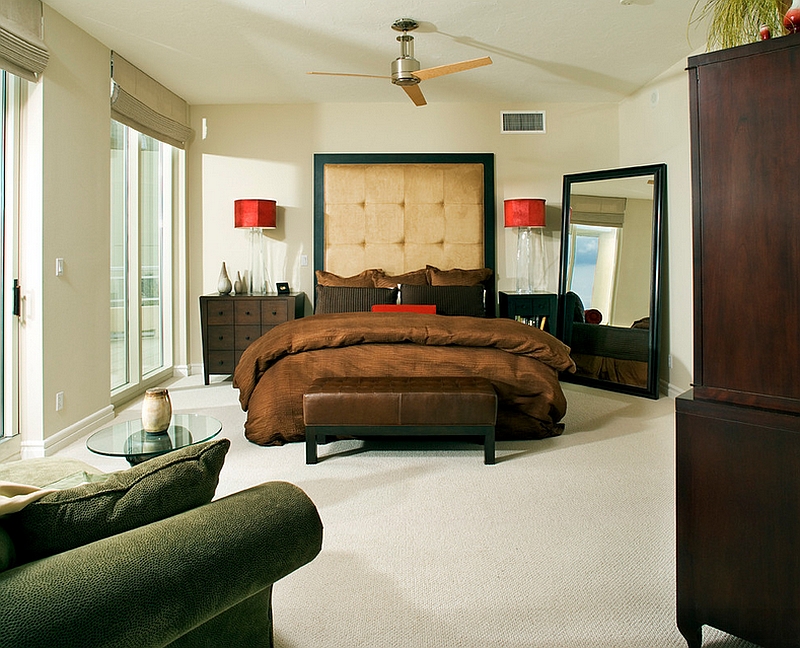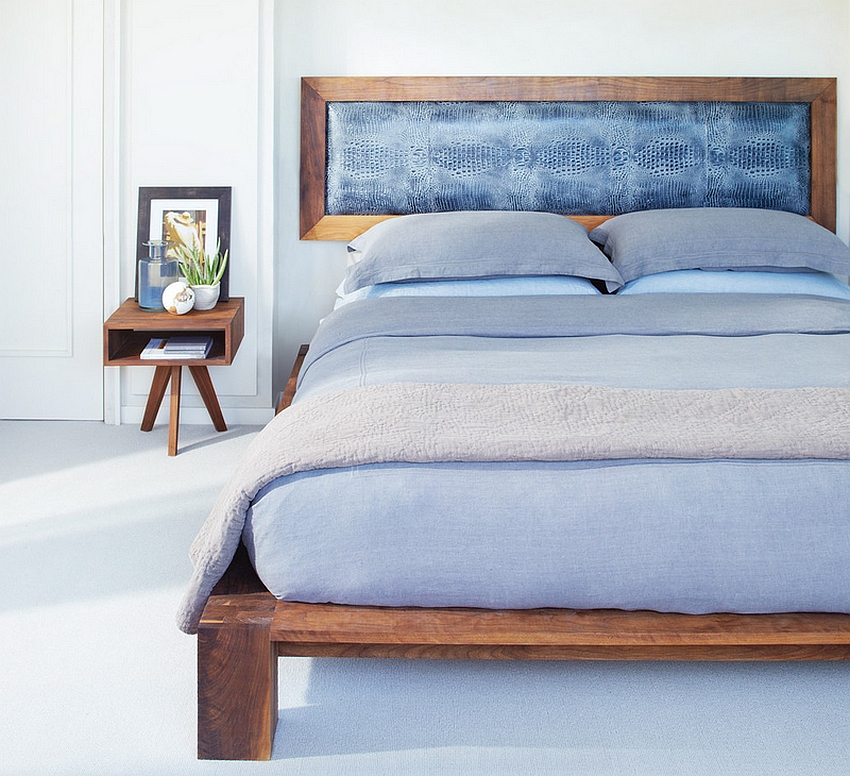 by Kristina Wolf Design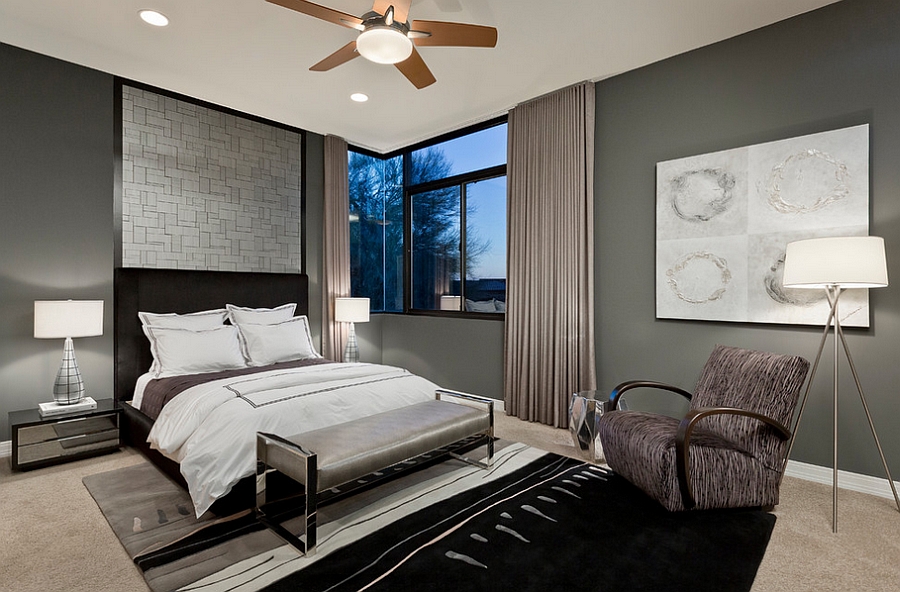 by Chris Jovanelly Interior Design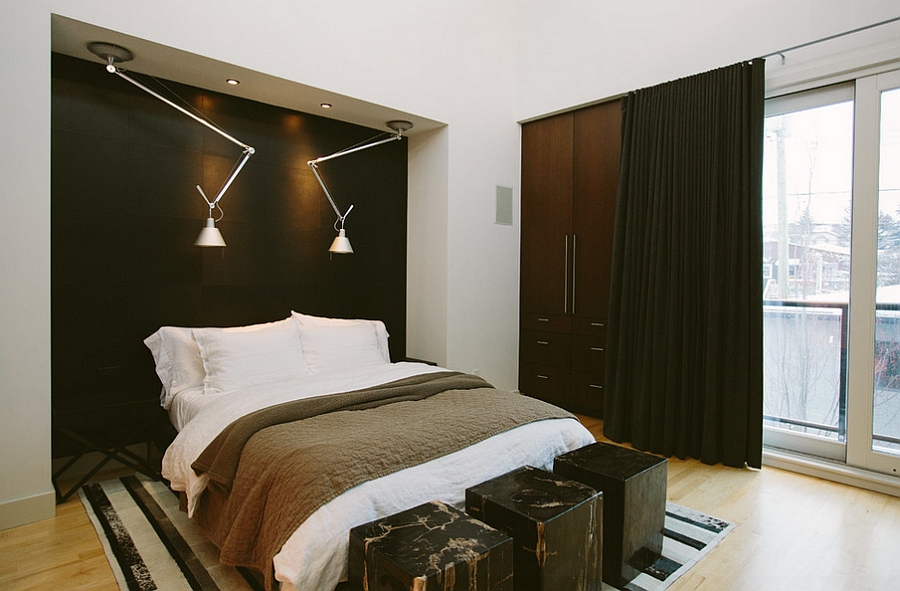 by Holland Design
It's a Guy Thing!
For brevity, let us refer to these spaces as masculine bedrooms from here on out (though we are not too crazy about the term). Most of the modern bedrooms that aim to achieve this look of steely manliness tend to often have a color scheme that is all too familiar. Black and gray form the basis of the room, with black often being used to delineate spaces and give the bedroom better definition. Black also ushers in ample sophistication and ensures that there is a certain rugged calm about the bedroom without sacrificing urbane panache! Brown and blue are the other two popular choices that look great when used with restraint.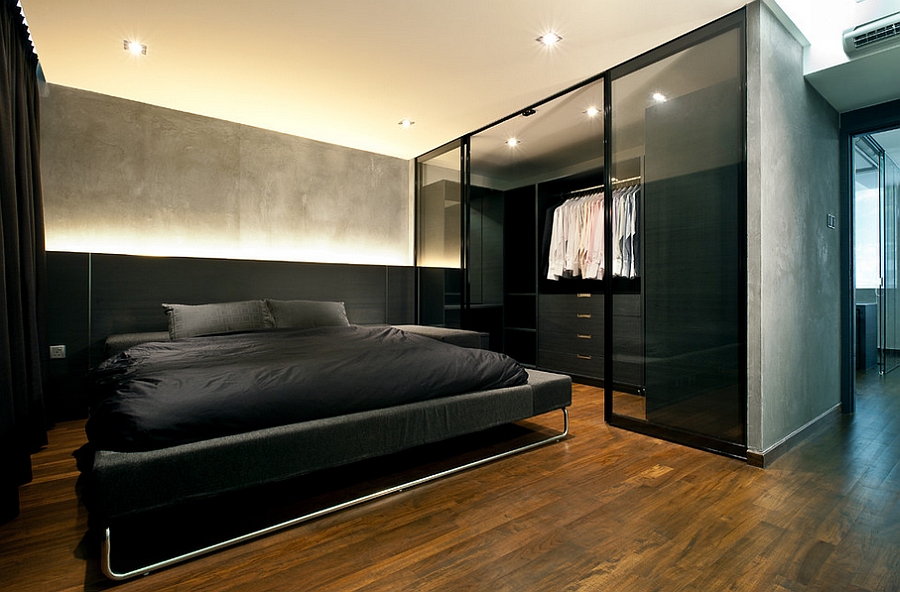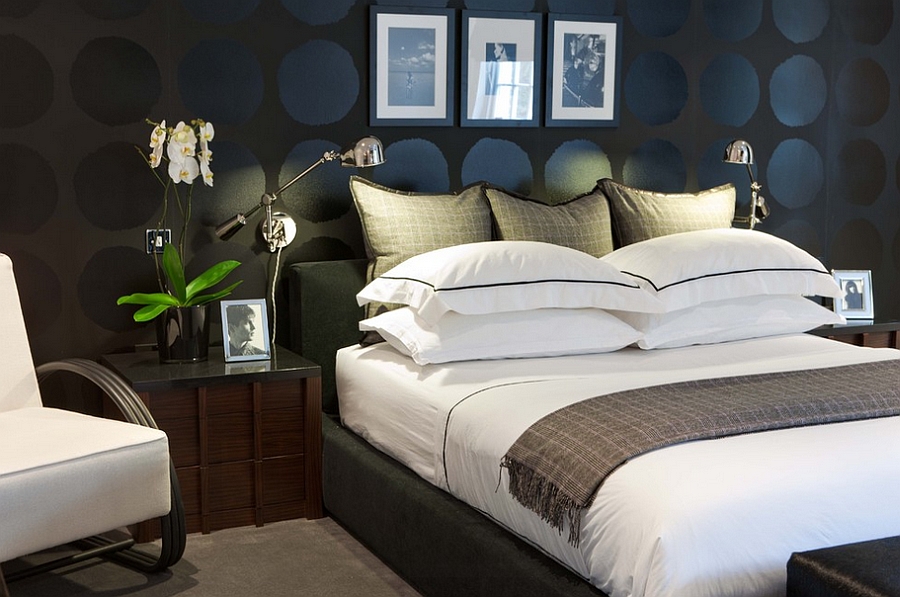 by Maurizio Pellizzoni DesignLondon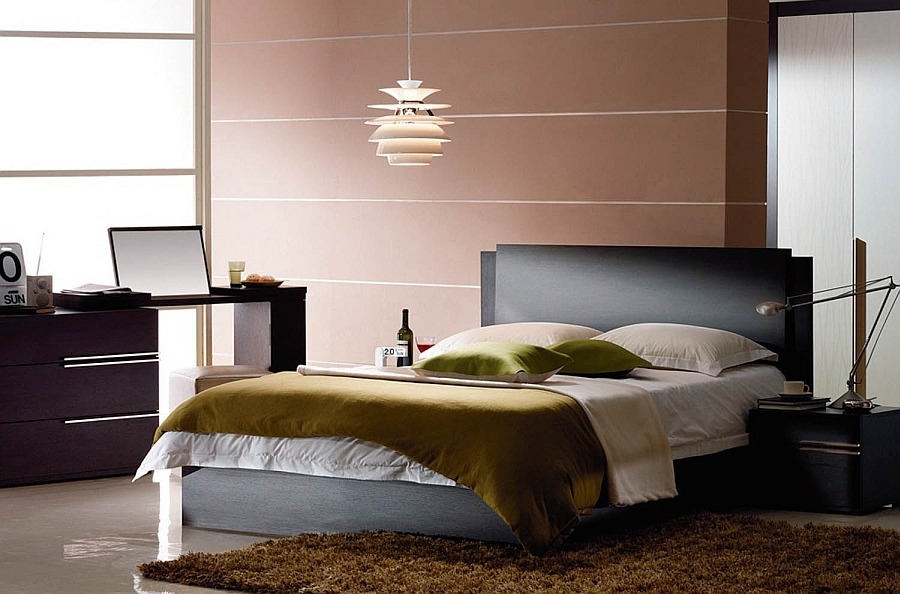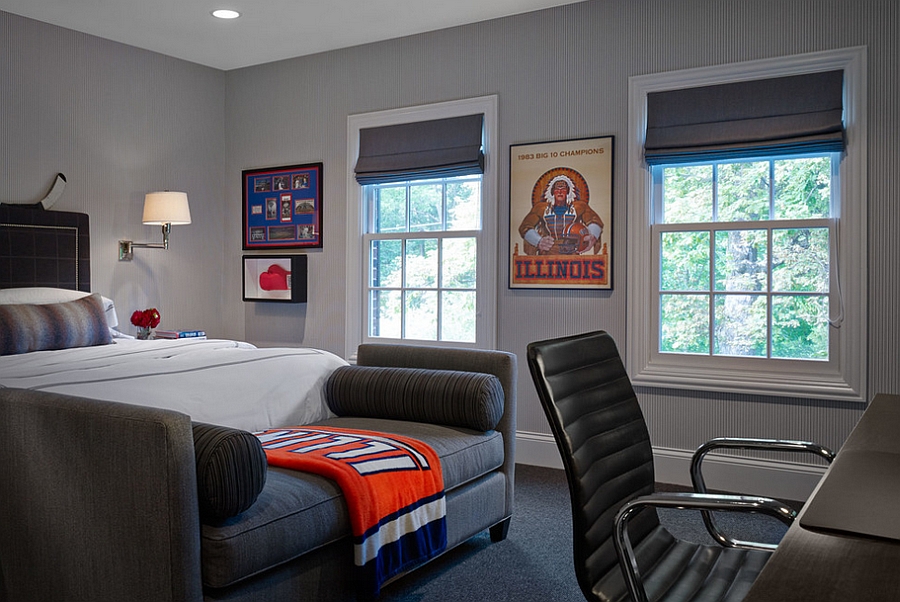 by Stephanie Wohlner Design
Leather is an important part of the masculine bedroom, and most bachelor pads and apartments of single guys tend to have a touch of leather that truly drives the point home. Deep navy blue is perfect when it is used for bedding and drapes in the masculine bedroom, as it adds a touch of color while accentuating the distinct ambiance of the room. Sleek decor and simple, clean lines also are an important part of this sought-after look.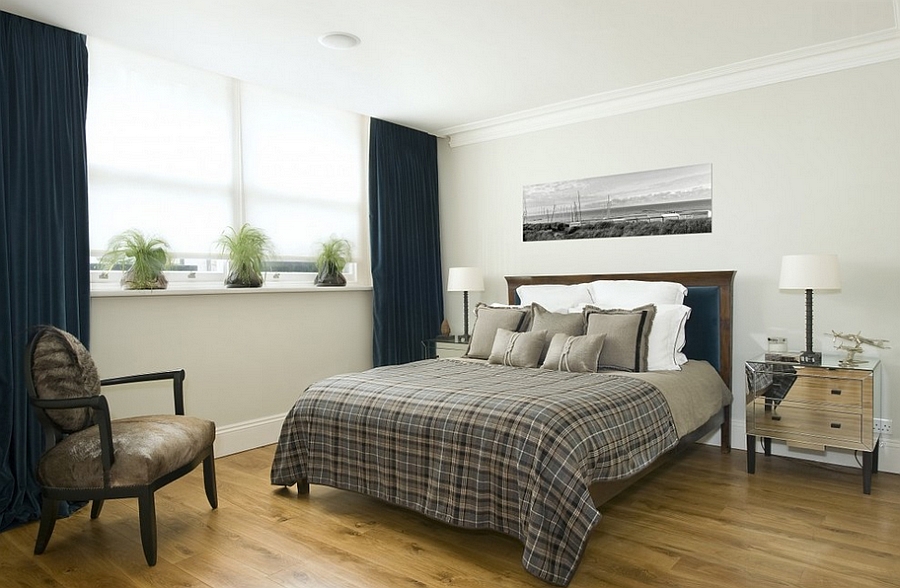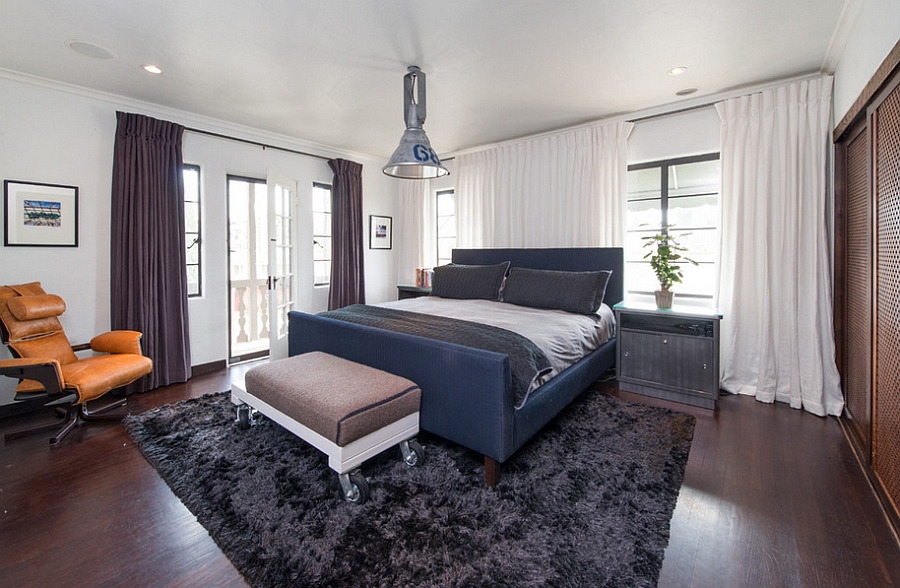 by Style De Vie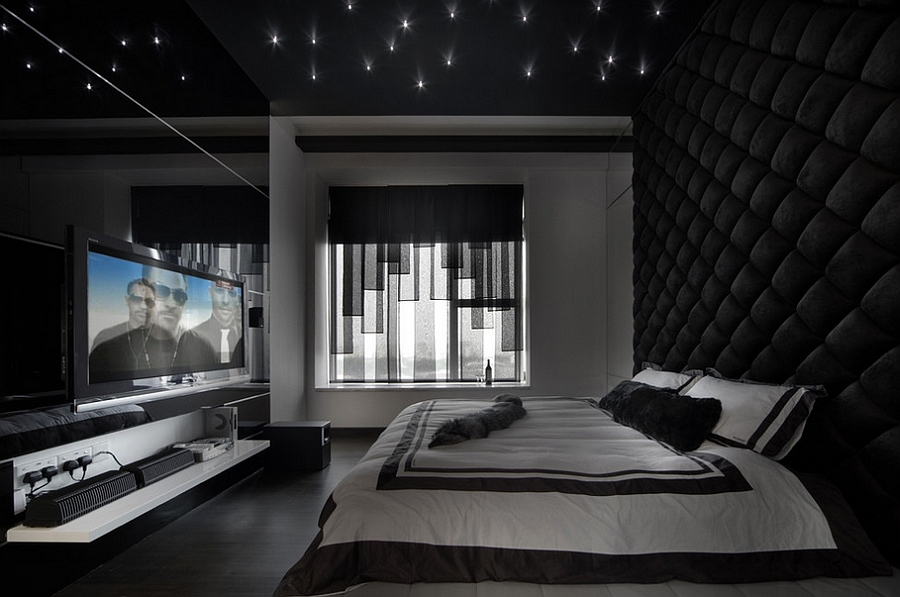 by The Interior Place (S)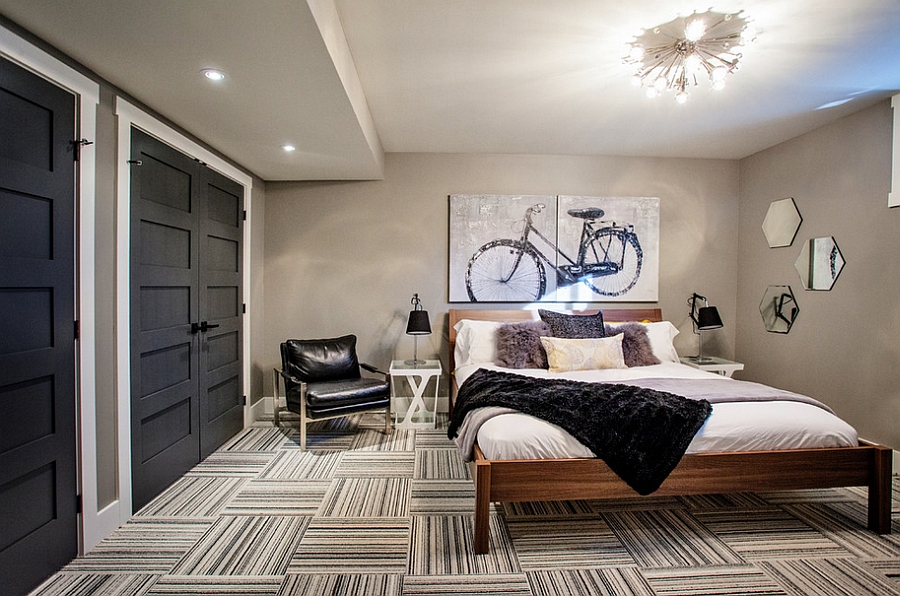 by Madison Taylor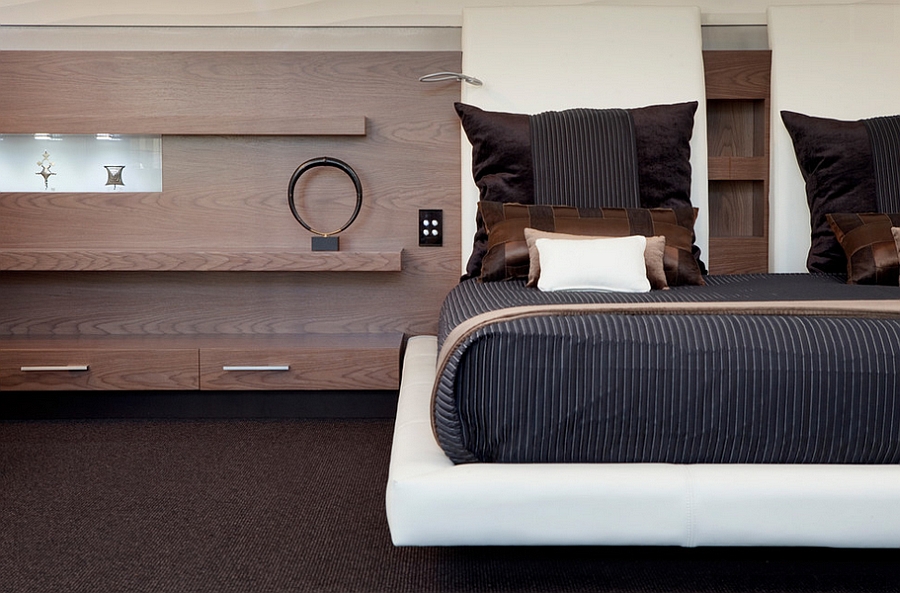 by Yael K Designs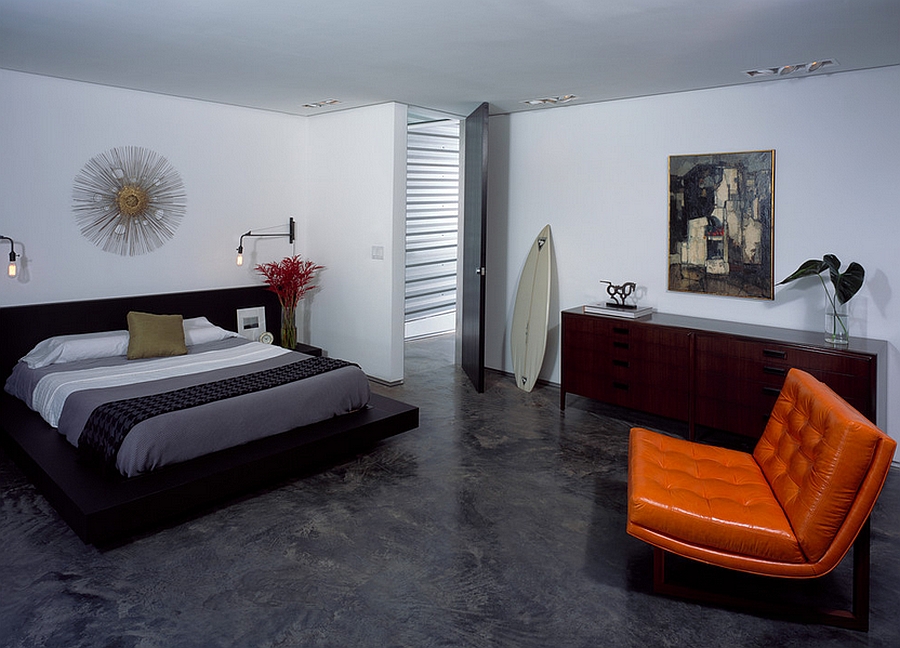 by Kenneth Brown Design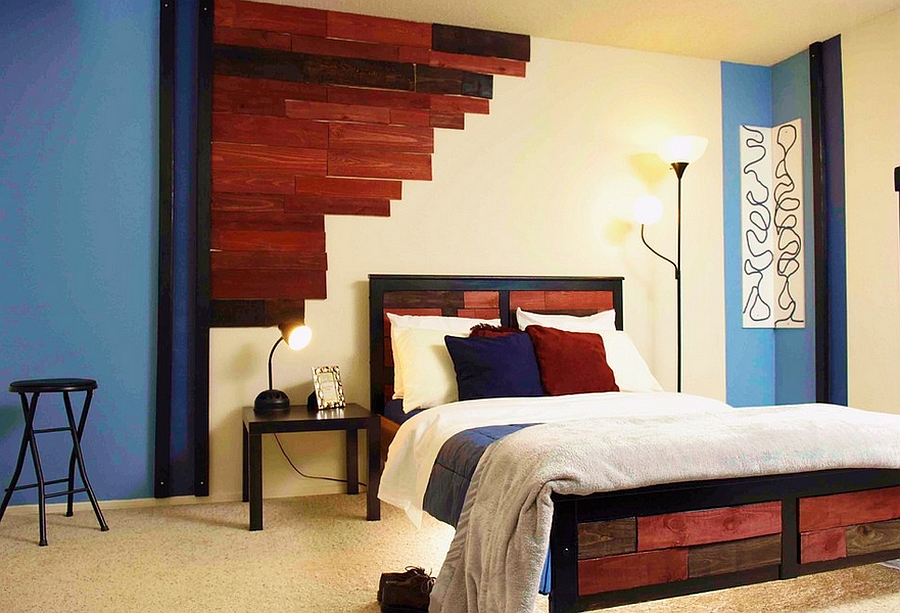 by Trust the Vision Decor
Colors of Nature
A masculine bedroom does not mean a dark and enchanting room with plenty of artificial illumination and walls in deep colors. In fact, the opposite direction works just as well and looks even more stunning. We love how so many contemporary masculine rooms are opening up to the world outside instead of staying concealed. This not only gives the guys a stunning view of the hills or the ocean in the distance, but also ushers in plenty of natural ventilation. It is a great way to start the day and it instantly forces you to shift towards a more neutral, light backdrop!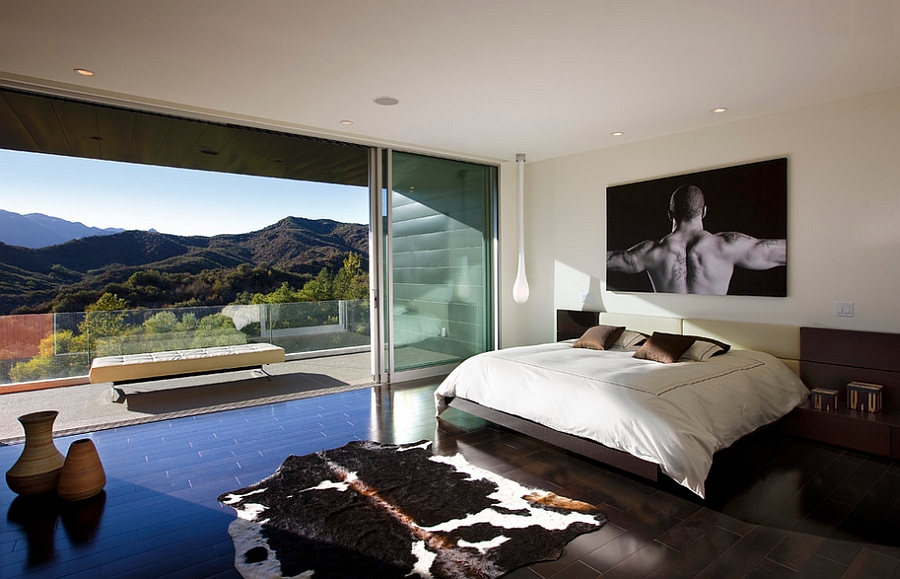 by Abramson Teiger Architects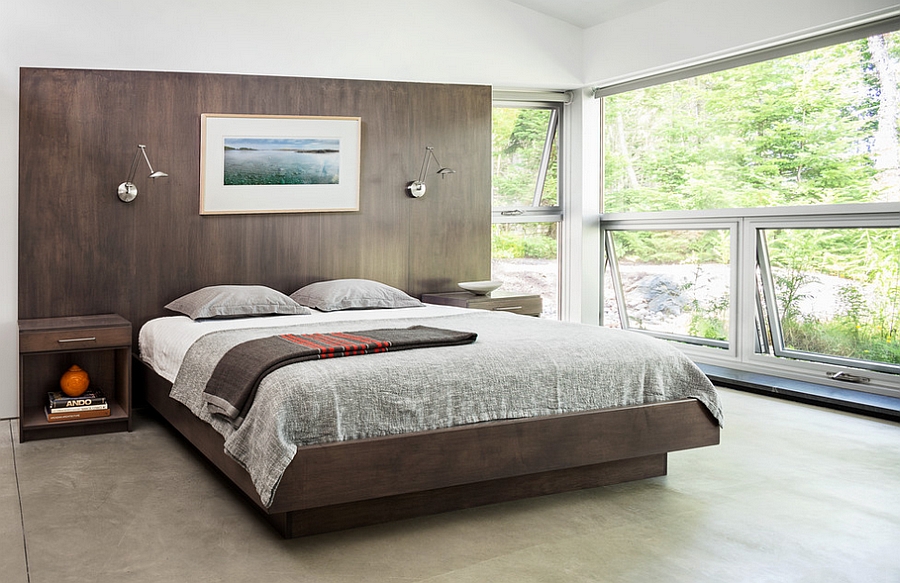 by Elliott + Elliott Architecture
Opening up the masculine bedroom to the view outside also compensates for the lack of bold color when it comes to decorating the room. Since pretty pinks or intricate, flowery patterns do not seem all that 'masculine', you can let the many colors and textures of nature take over. The view need not always be spectacular, and outside those sliding glass walls could be just your small patio garden or the skyscrapers and night lights of Los Angeles. It still looks equally enchanting!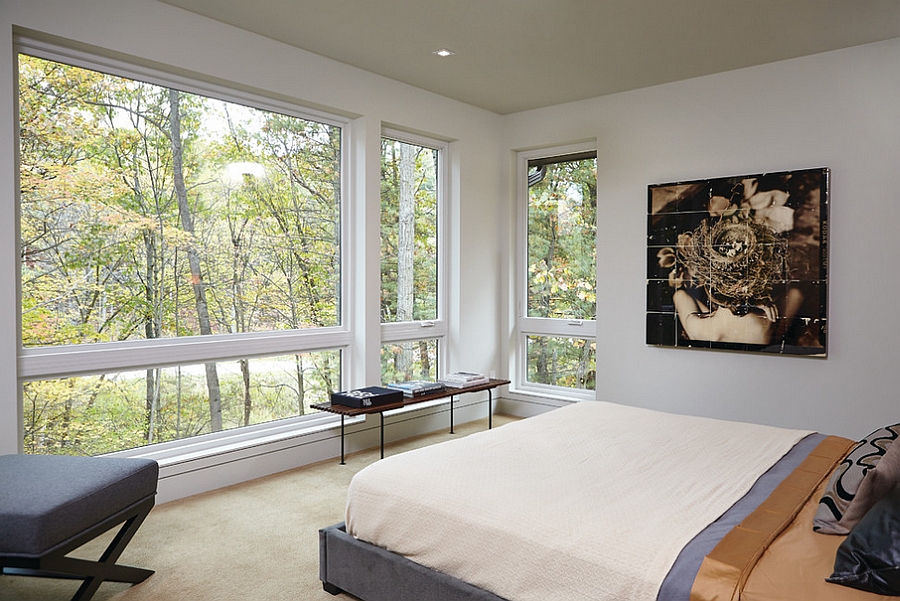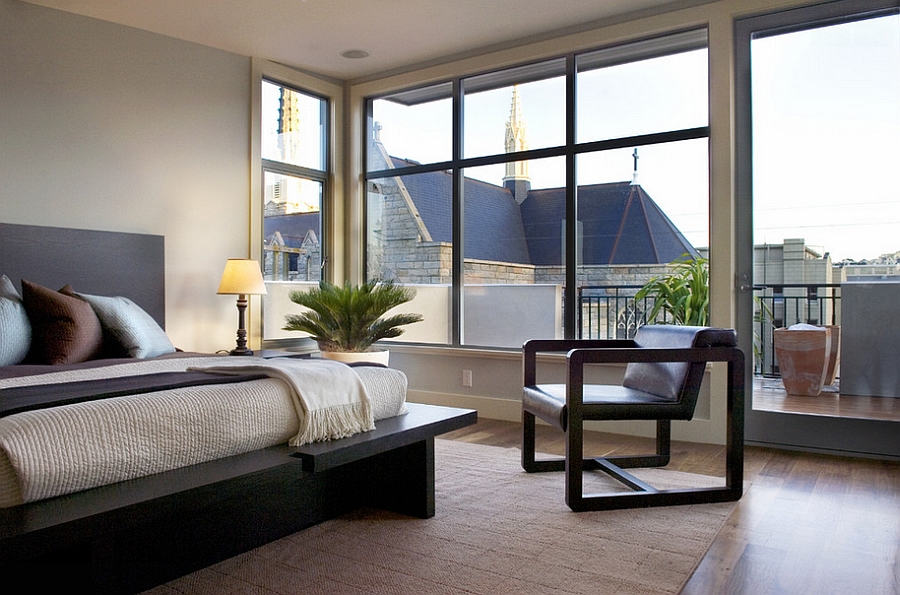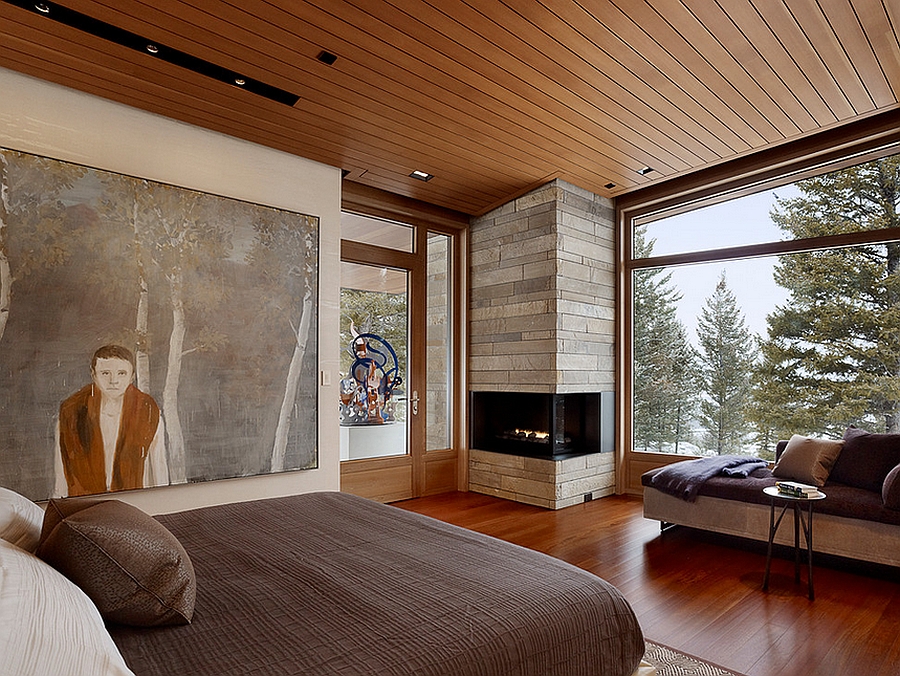 by Carney Logan Burke Architects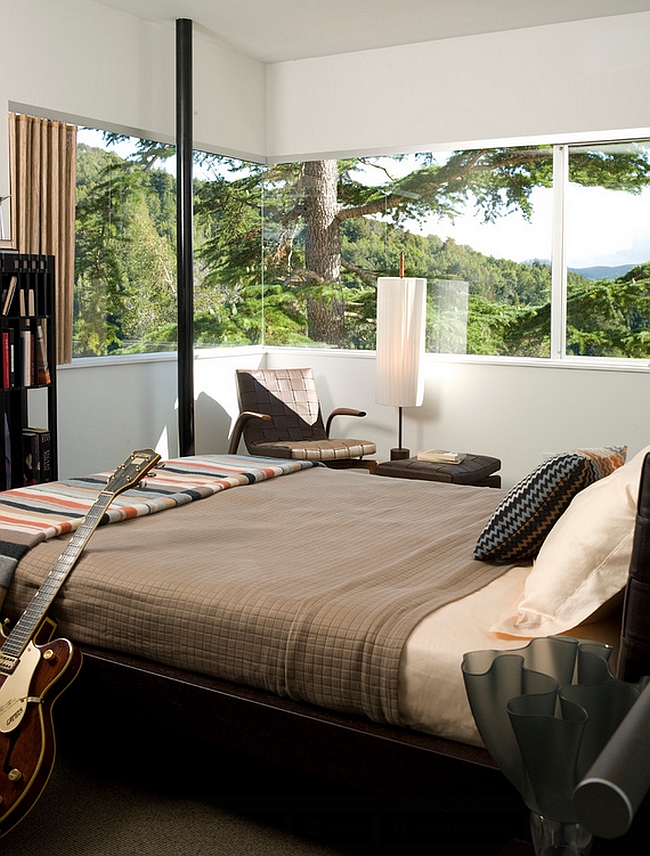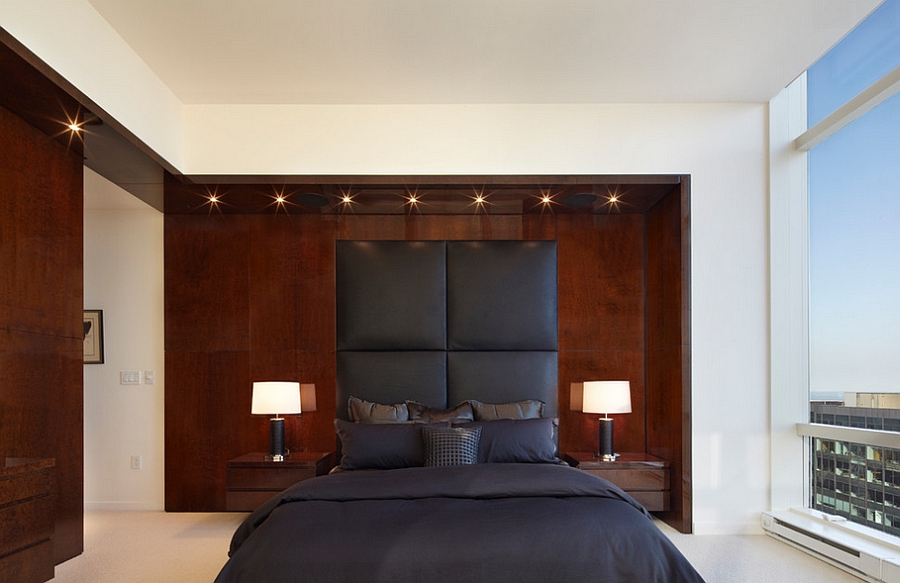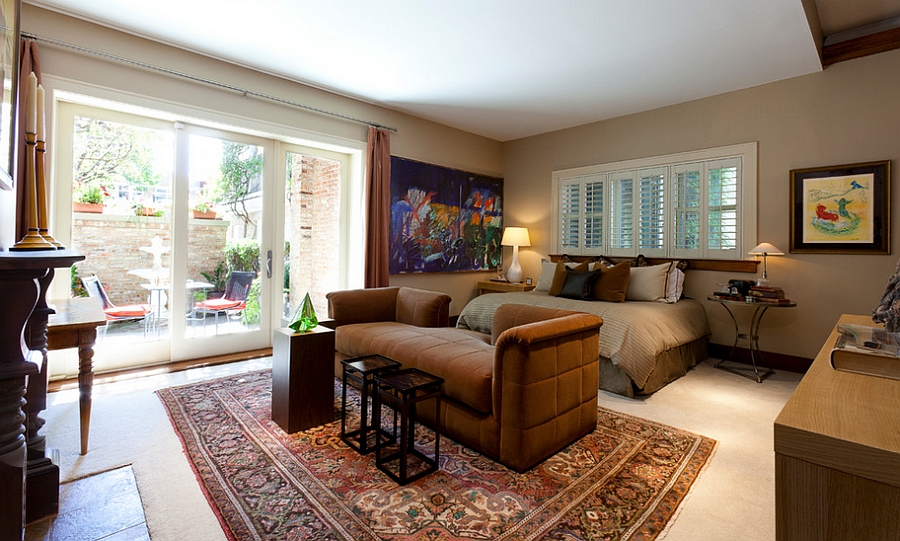 by Anthony Michael Interior Design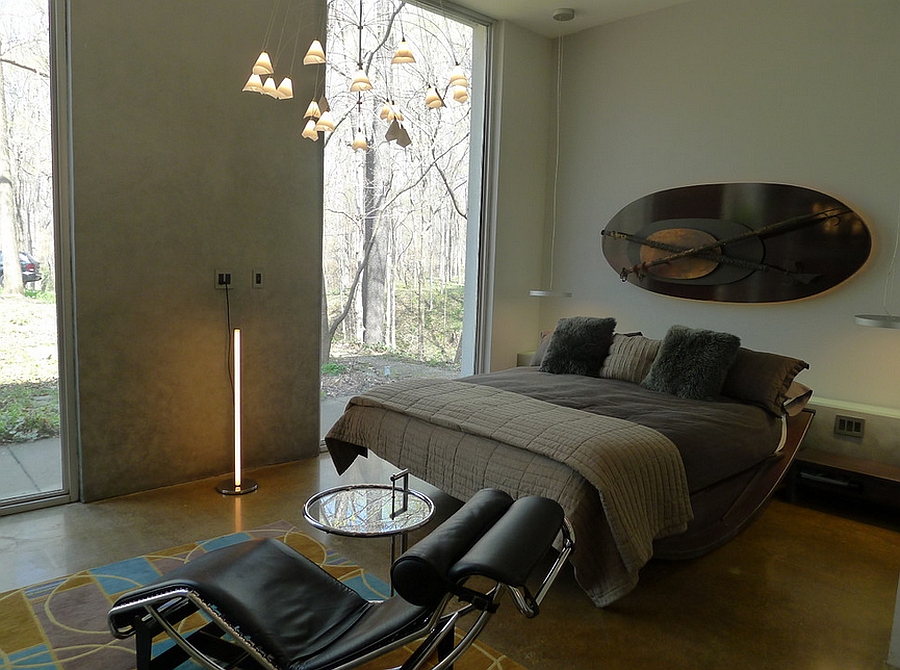 by Susan Brook Interiors
Hot Gray Hues
Gray is definitely the go-to color for designers and homeowners in the last few years, and when it comes to masculine bedrooms, it is almost a must. Gray brings the softness of lighter hues along with the elegance of black together in an exquisite and refined fashion. A 'tone-on-tone' approach with gray allows you to experiment with its various hues and shades while making sure that the bedroom is not monotonous. If you are not very keen on draping the bedroom walls in gray, then use it as an accent addition by bringing in gray bedding, drapes and accessories.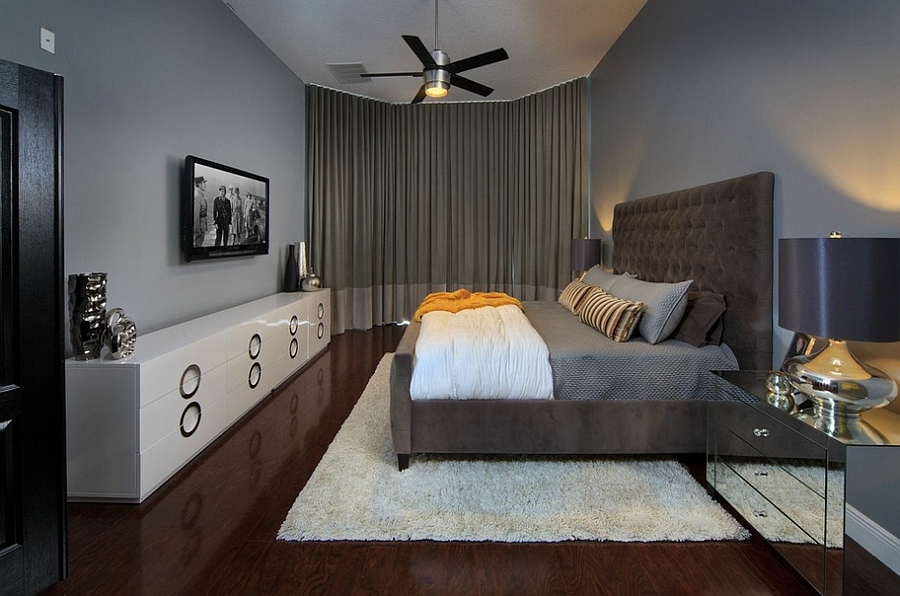 by Morrone Interiors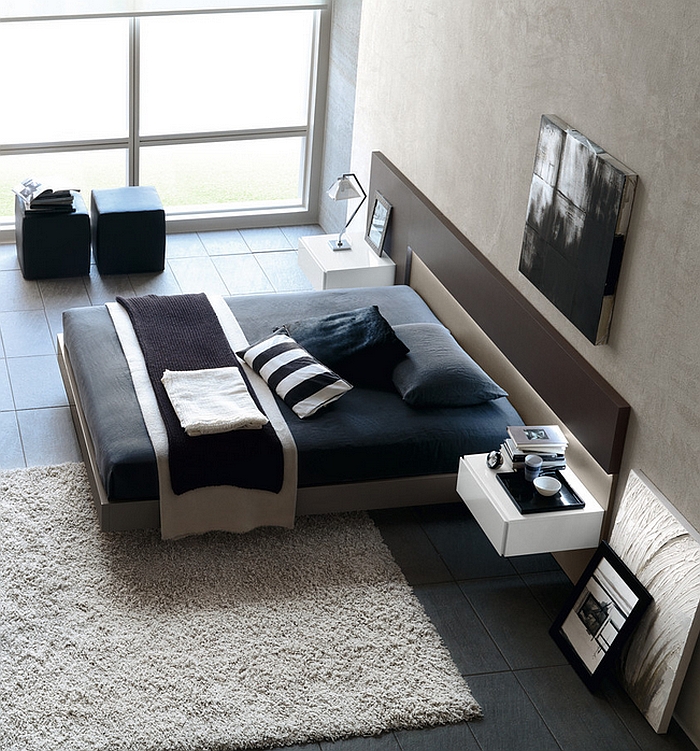 by Imagine Living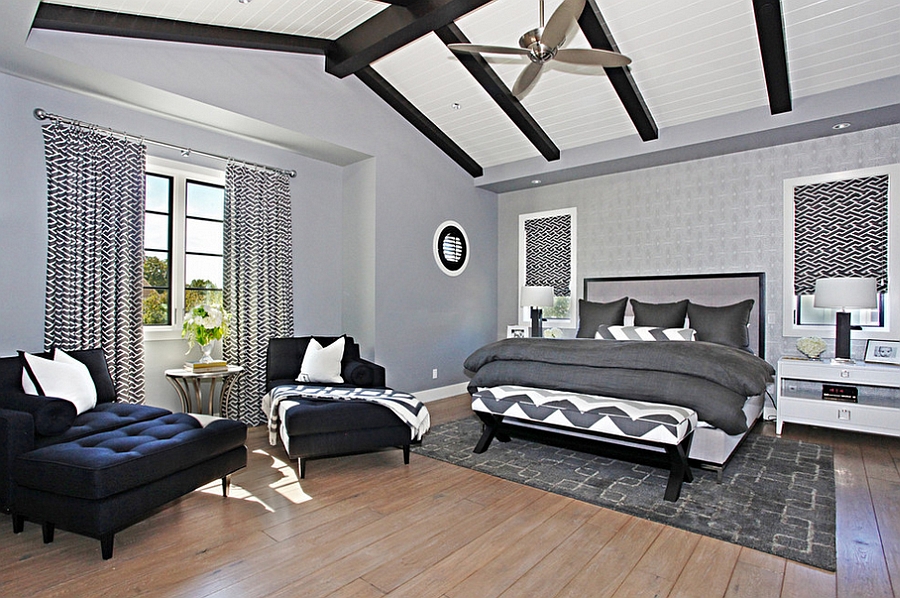 by Brooke Wagner Design
A room filled with only gray can look both dreary and depressing unless it is accompanied by the right lighting and some geometric and textural contrast. Add various layers of lighting, a few wooden accents and some sculptural decor additions to give the masculine bedroom in gray a sense of uniqueness and excitement.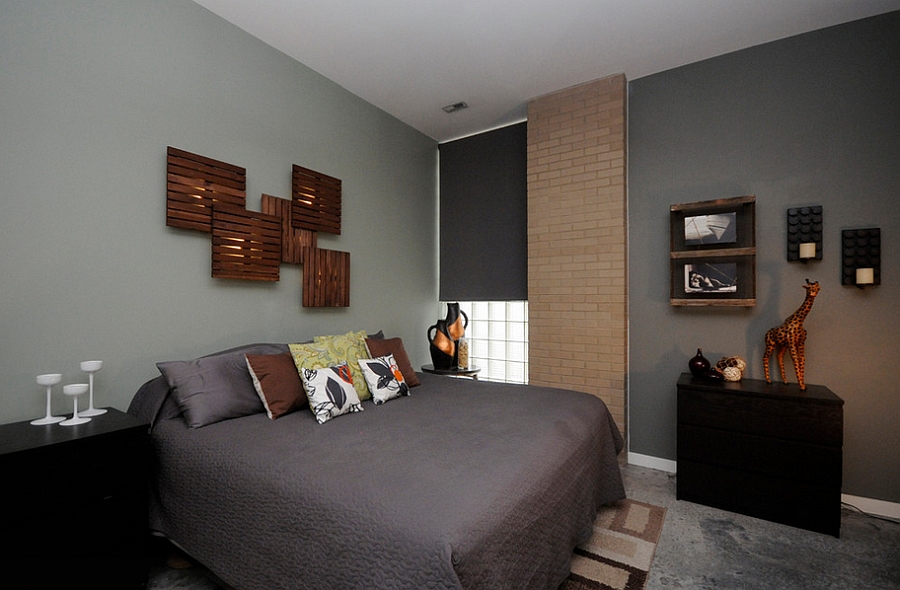 by DANFORTH Designed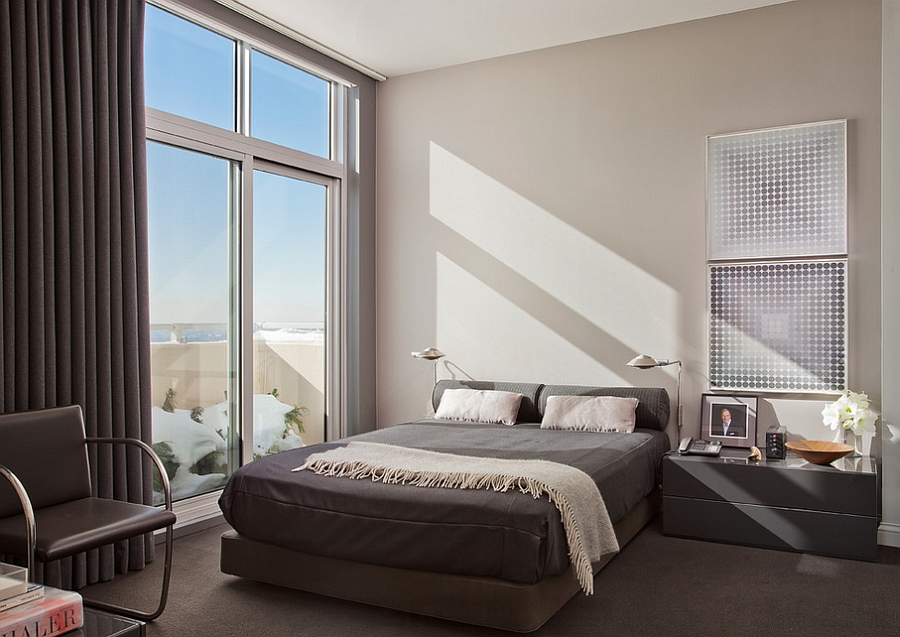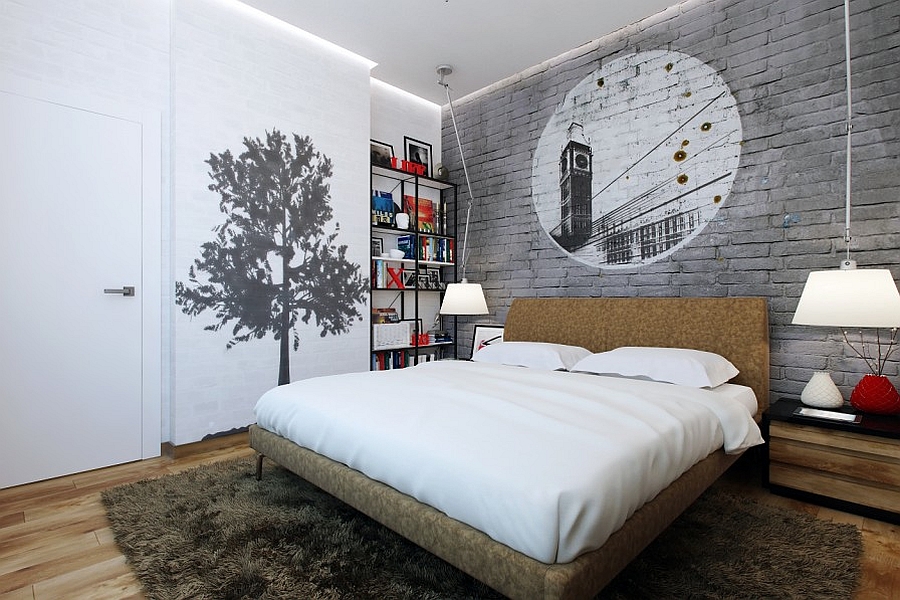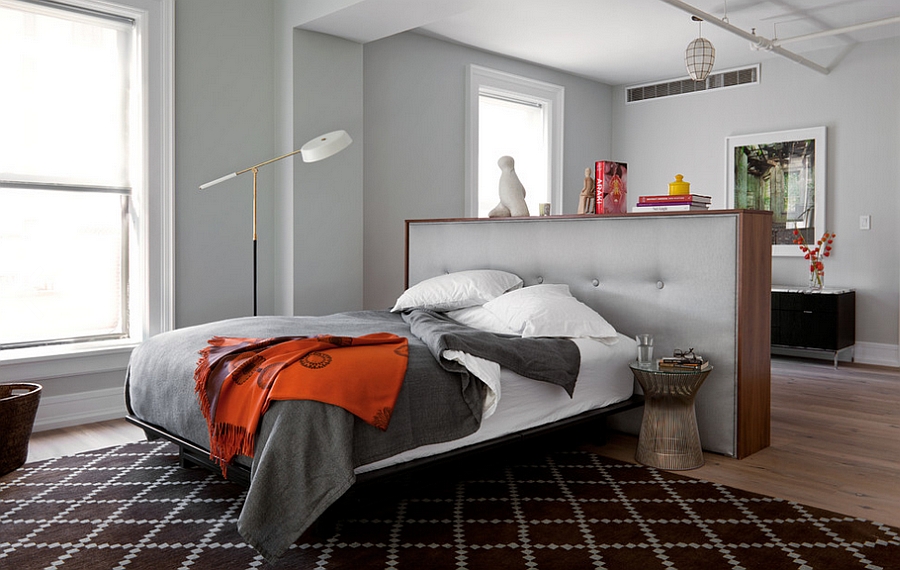 by wUNDERground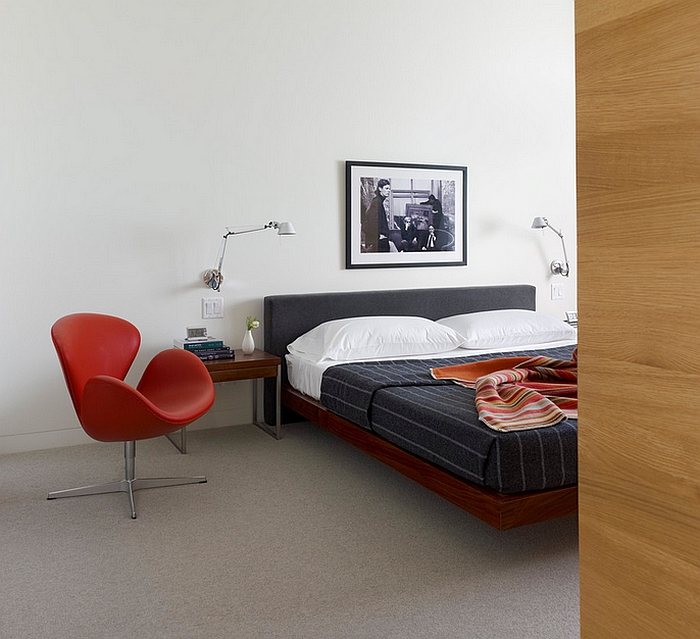 by CCS Architecture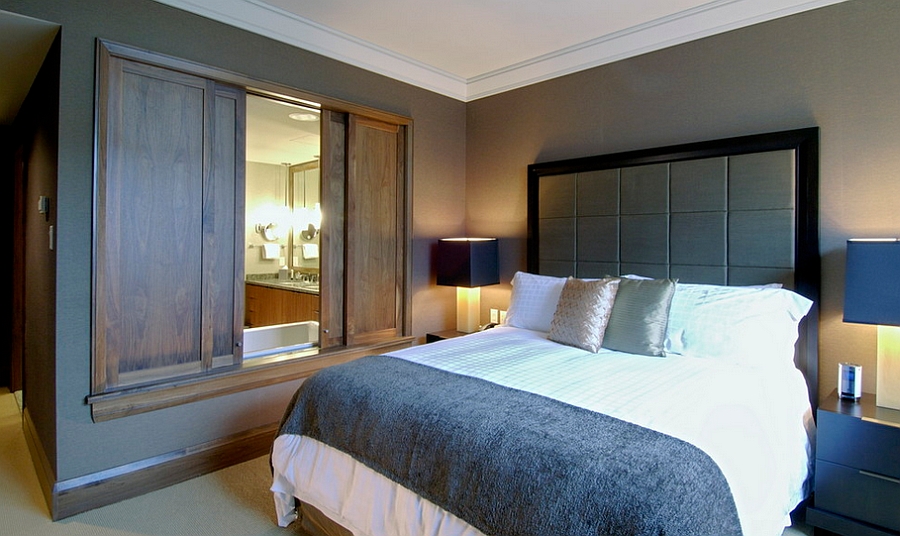 A Balance of Elements & Styles
A popular misconception among many out there is that a masculine bedroom only works when it embraces a posh, modern style that borders on sleek semi-minimalism. Nothing could be more far off from the truth! Masculine bedrooms range from the brilliantly eclectic ones to the trendy midcentury modern spaces that ooze class and comfort. All you need is the right color scheme and unassuming decor that complements this look flawlessly. The many inspirations featured below range from the rustic to the industrial when it comes to decorating style and yet have a distinct masculine vibe.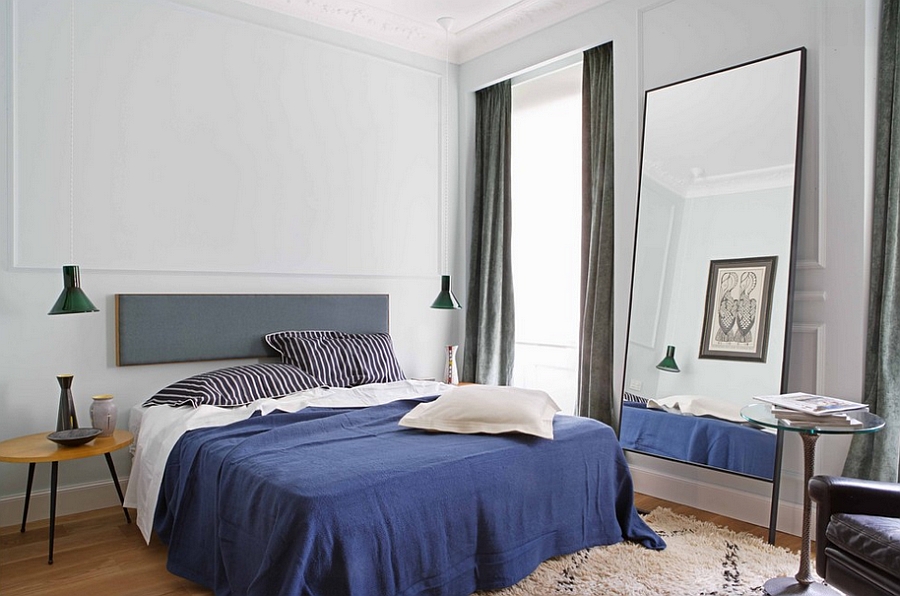 by Mikel Irastorza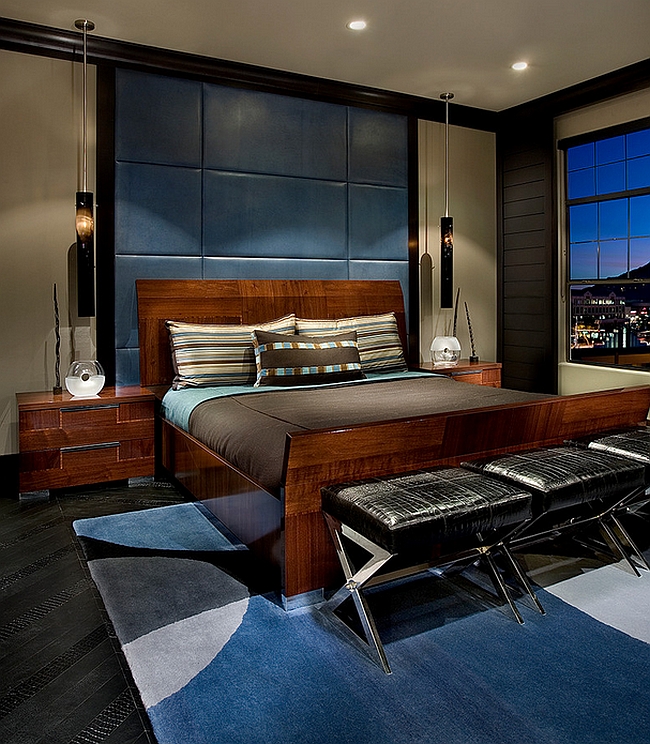 by IMI Design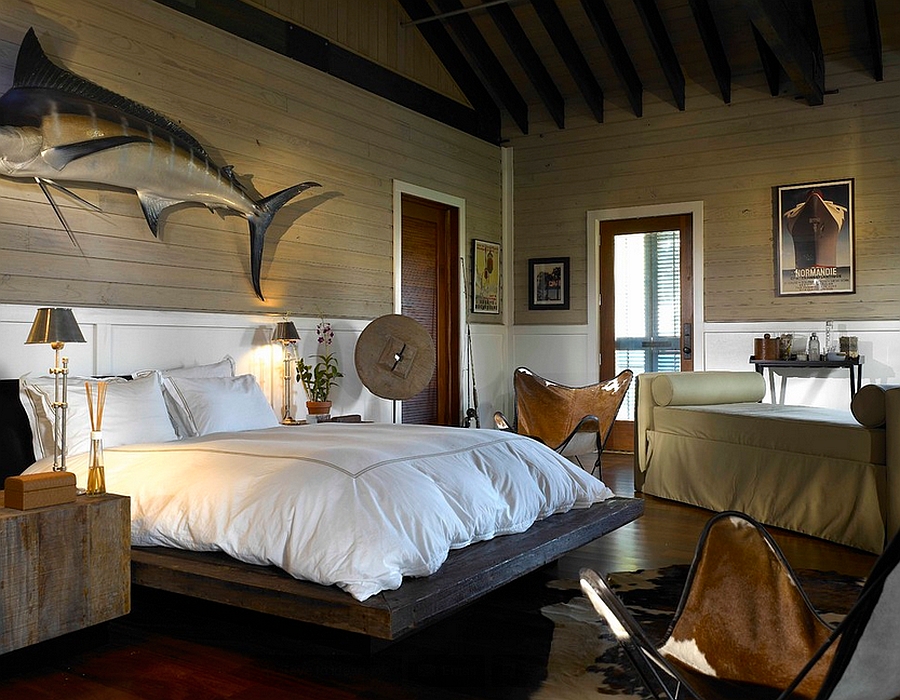 by Wolfe Rizor Interiors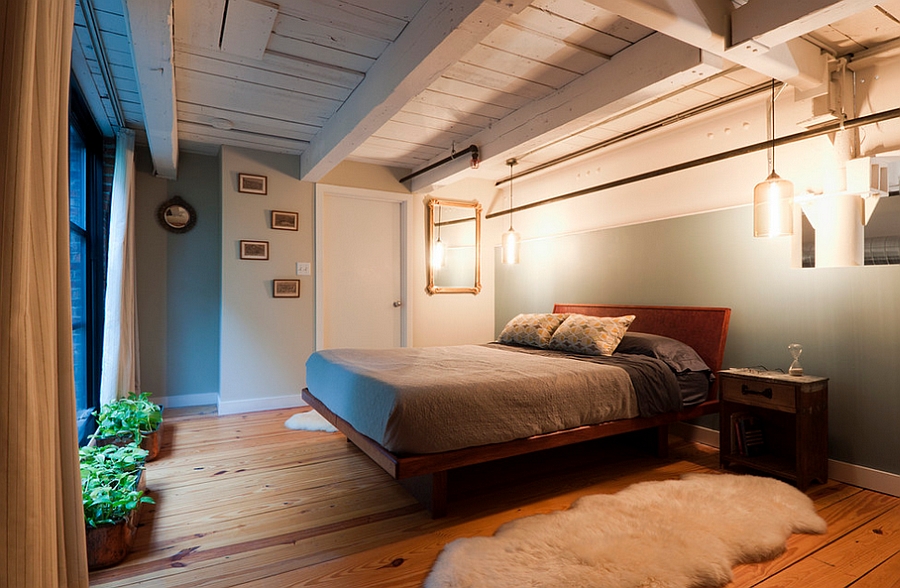 by Mistura Interior Design
Most masculine bedrooms have one common, unmistakable feature and that is a complete lack of clutter and perfect organization (which is super-strange since most men tend to go in the exact opposite direction). A sense of minimalism often prevails, but it is not an absolute must. Yet unlike more feminine rooms, there is simply no room for frills or over-the-top additions here.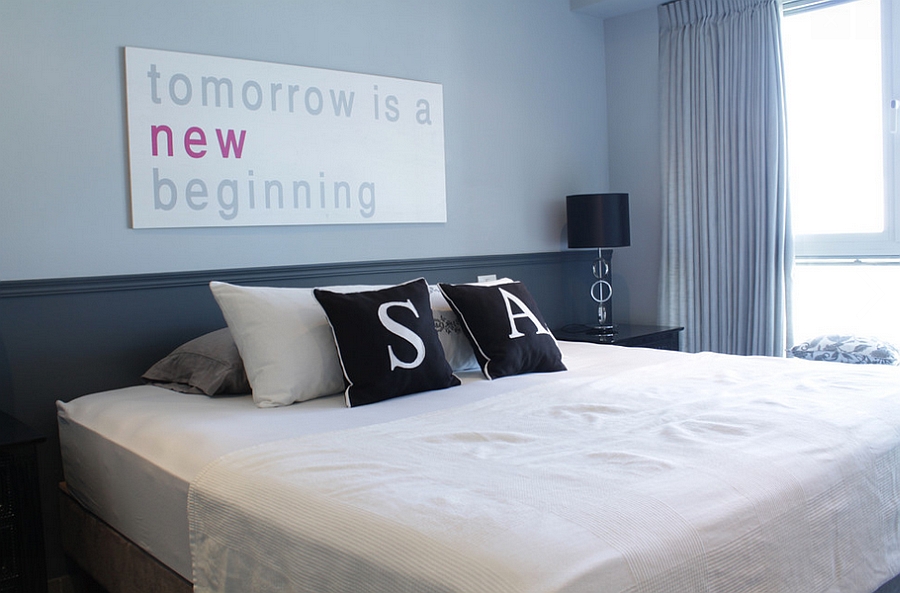 by Esther Hershcovich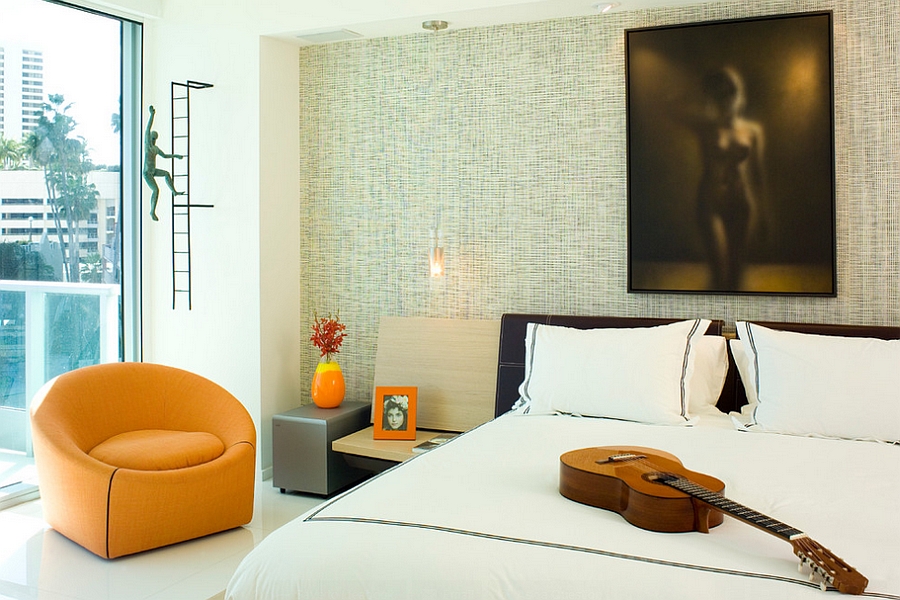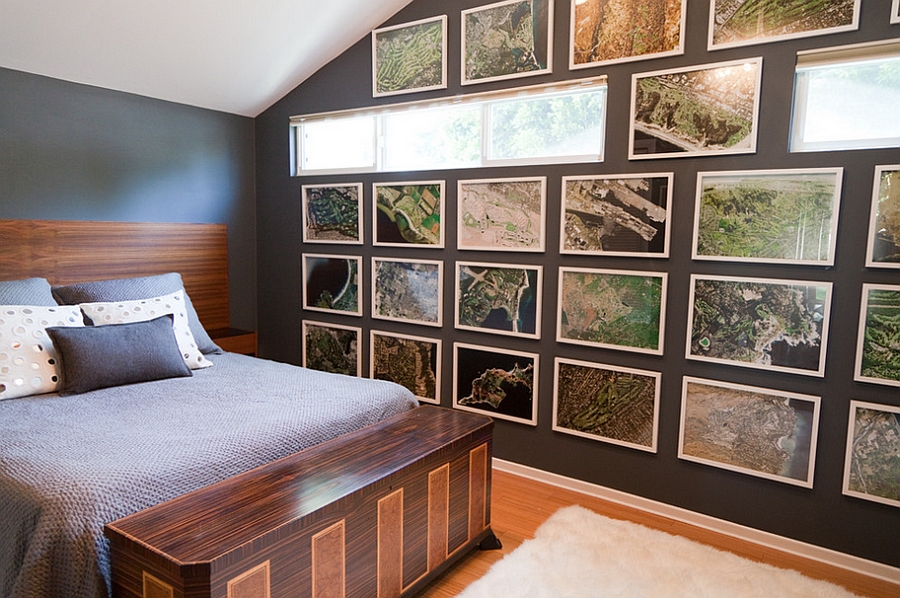 by elise irving flashman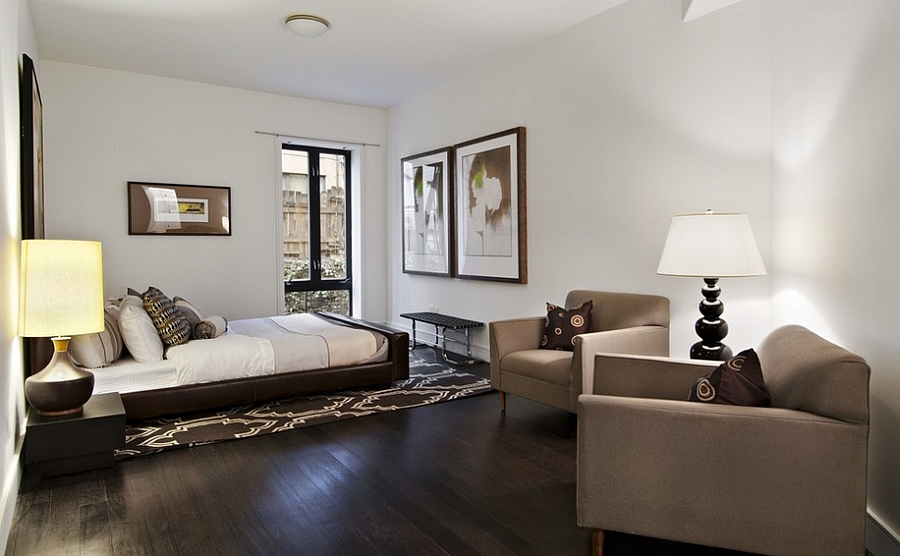 by Cathy Hobbs Design Recipes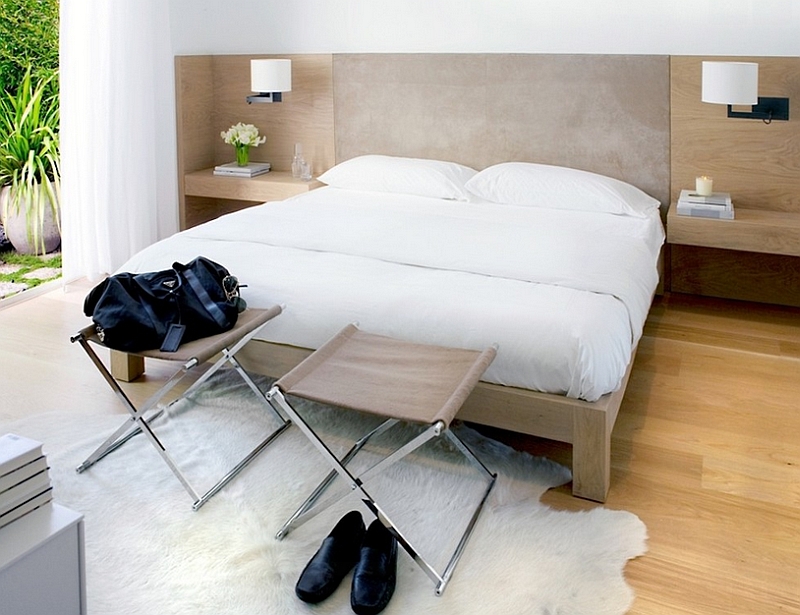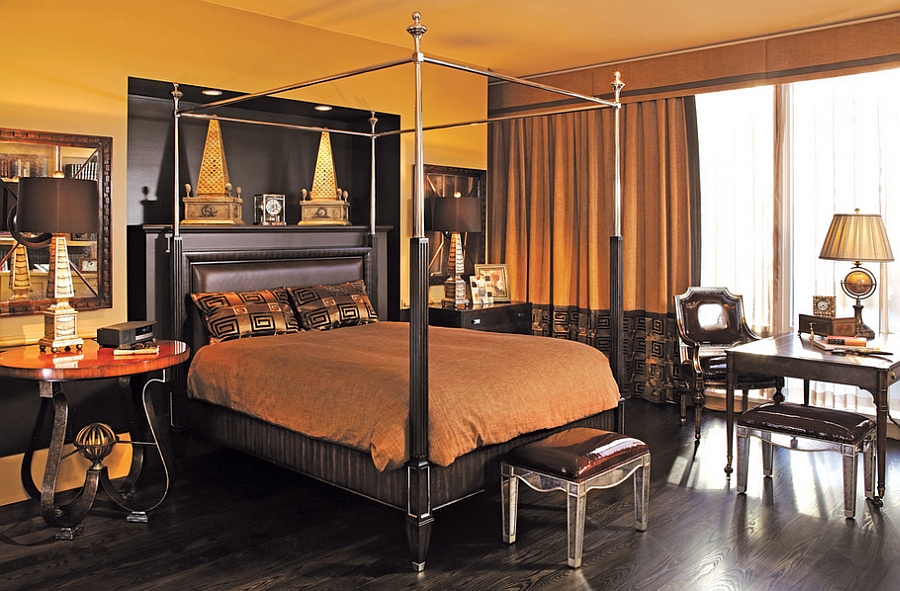 by Ireko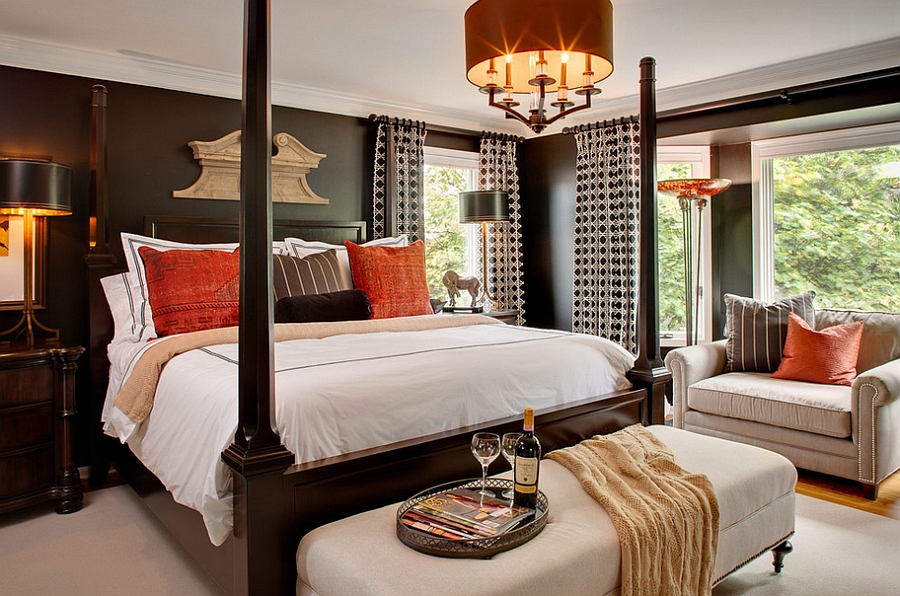 Photography by Chad Jackson