If there is one thing that we have learned from the decor and interior design trends of 2014, it is the growing fondness among homeowners and designers to draw inspiration from the past. This is reflected in the continuing demand for everything midcentury modern and the increasing popularity of bathroom fixtures that borrow from the Art Deco style. While we did already showcase some stunning and timeless black and white bathrooms in the past, today we take a quick look at some trendy washbasin, sanitaryware and accessories that add to this elegant and sophisticated look. If you love black and white, you will adore these inspirations from Artceram!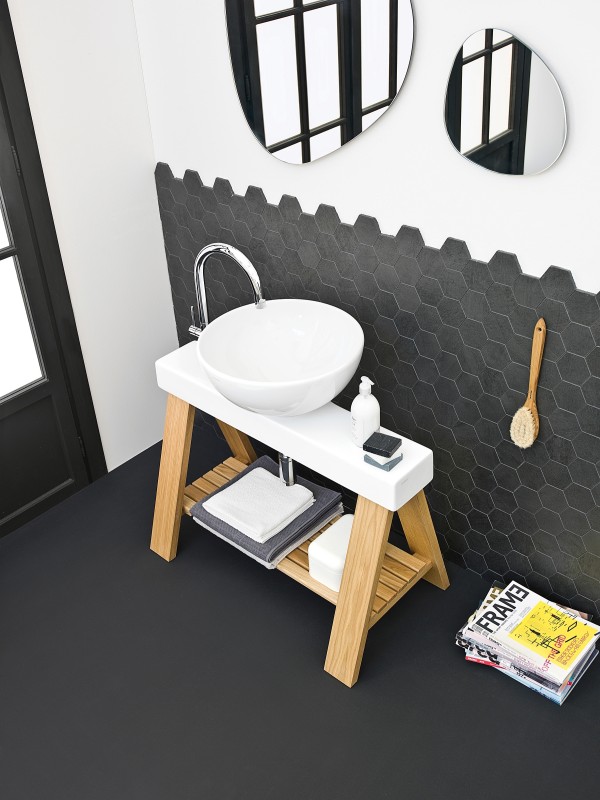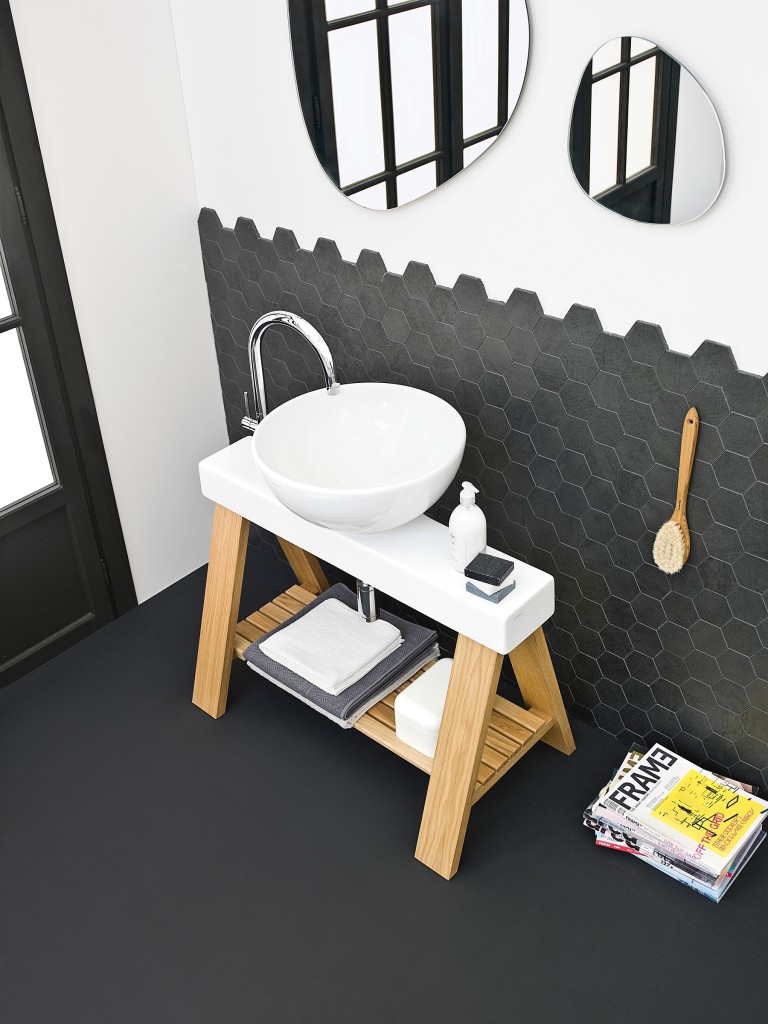 The collection of style ideas focuses on how to use modern sanitaryware in a black and white setting and how to use these fashionable additions to add refined elegance while keeping functionality at the heart of it all. Each inspiration also ushers in a touch of bold pattern and relies on pops of color and a dash of retro appeal to elevate the overall ambiance of the bathroom. You can obviously mix and match the accessories to either usher in a posh, semi-minimal look or a more warm and inviting organic vibe.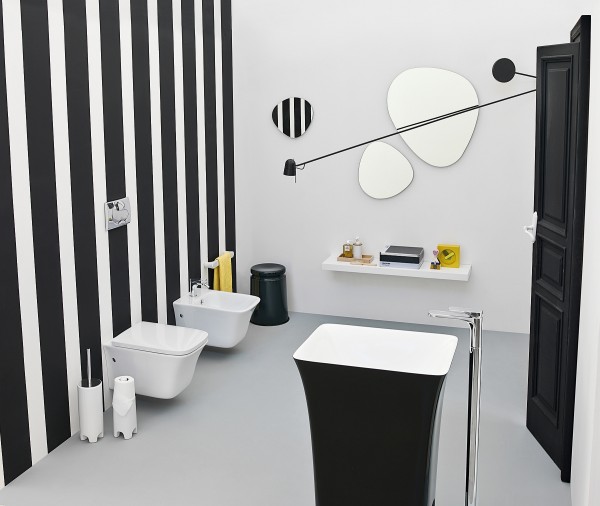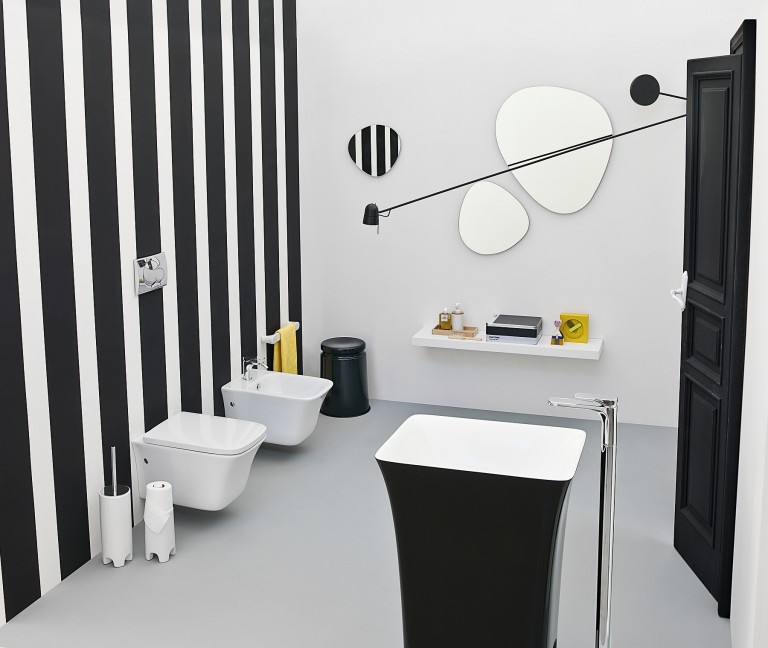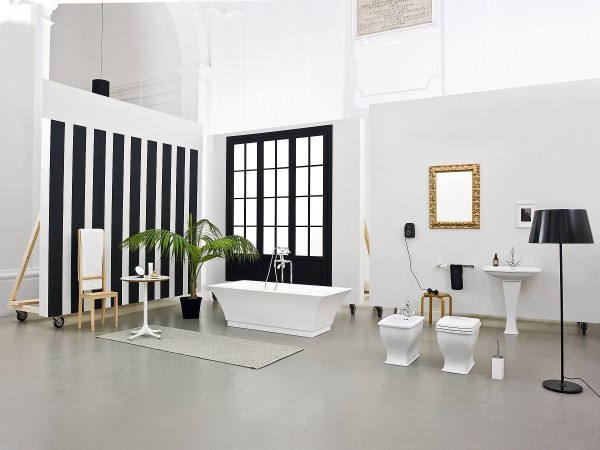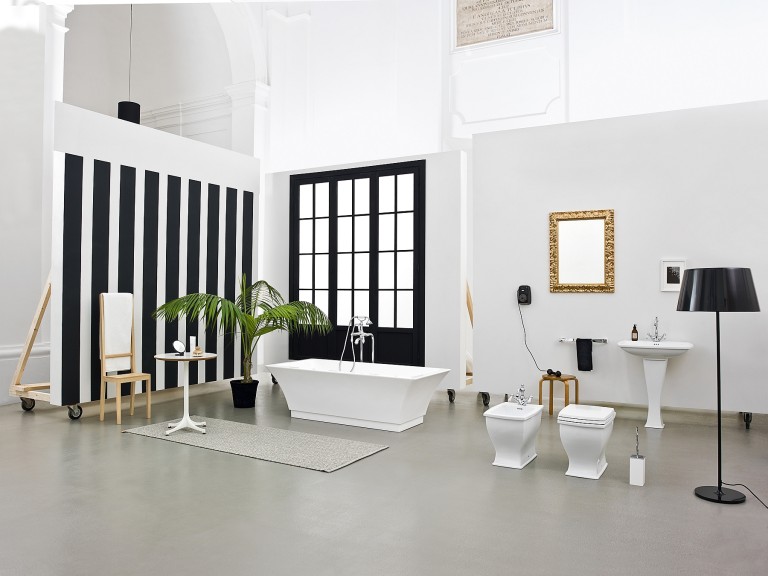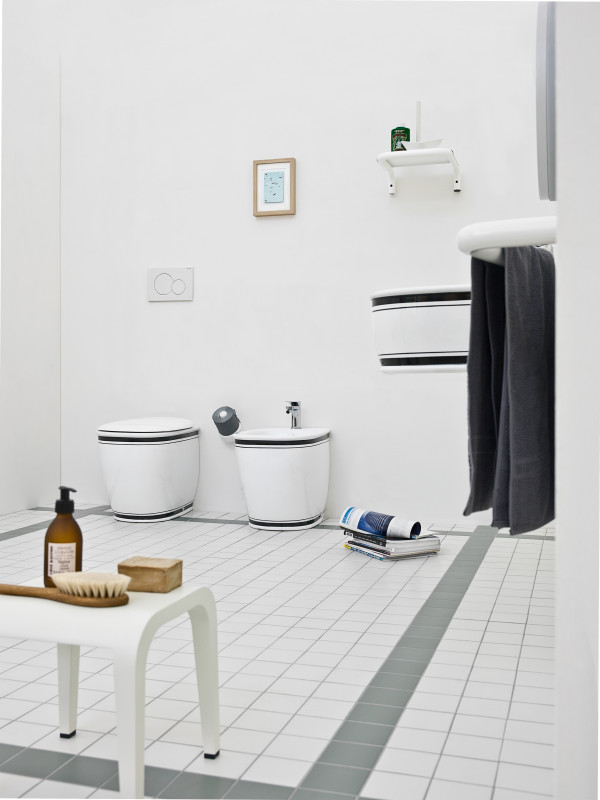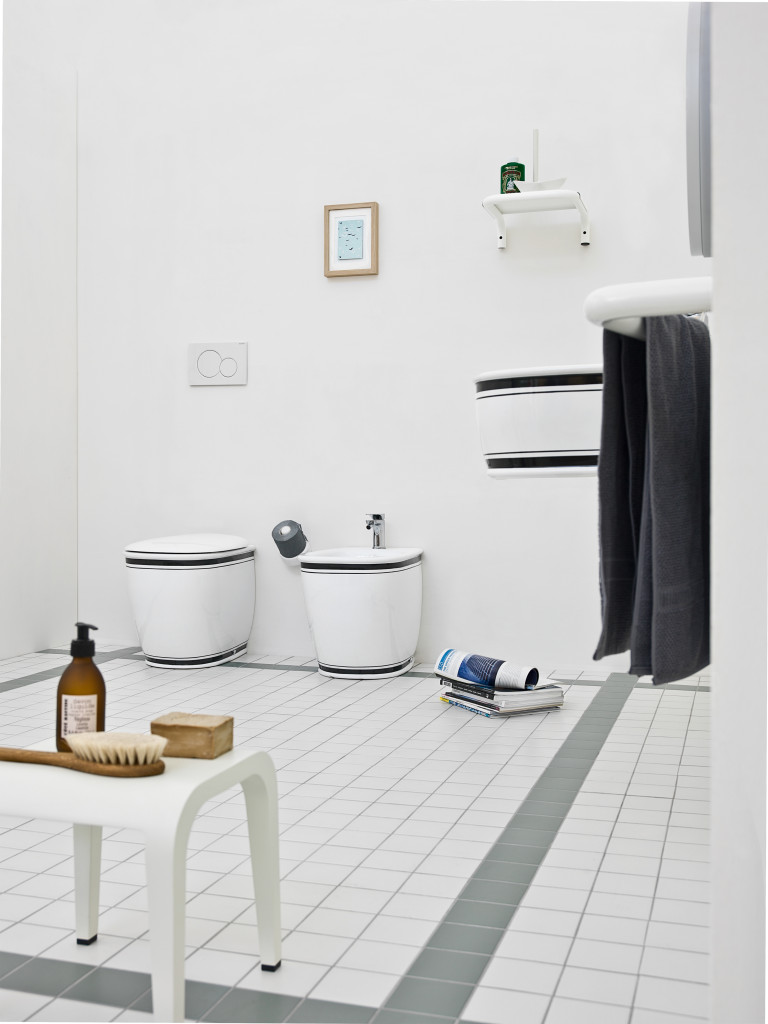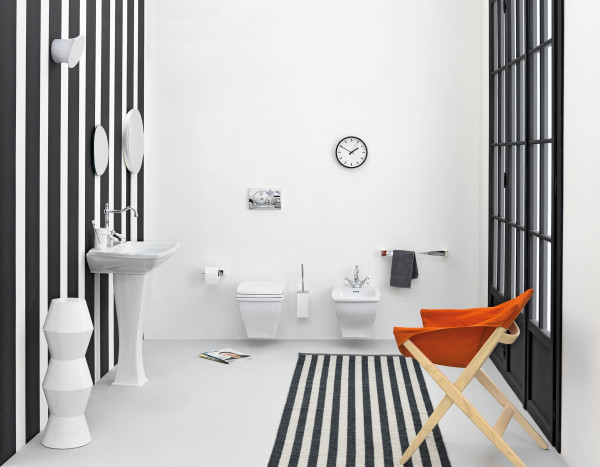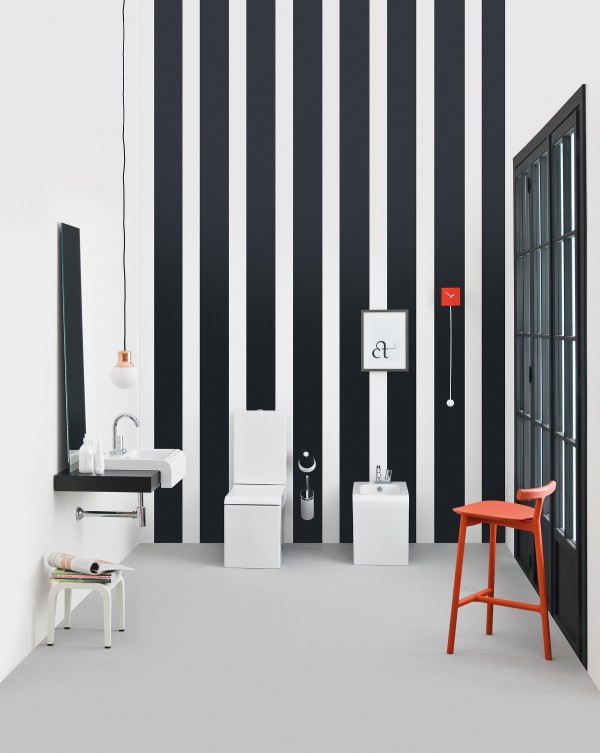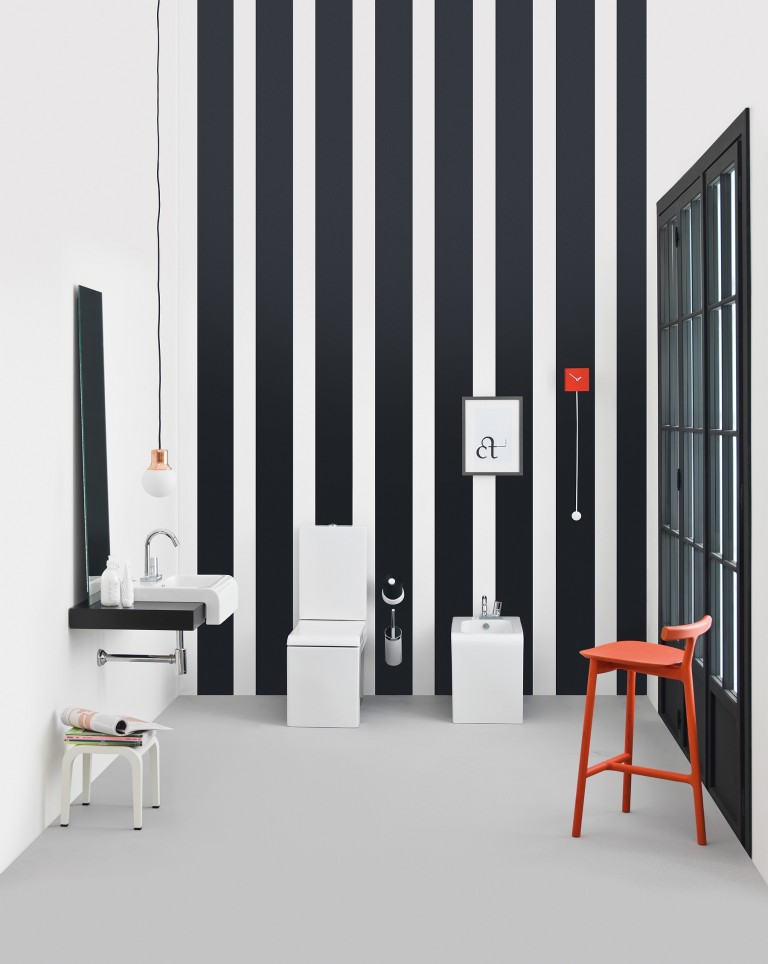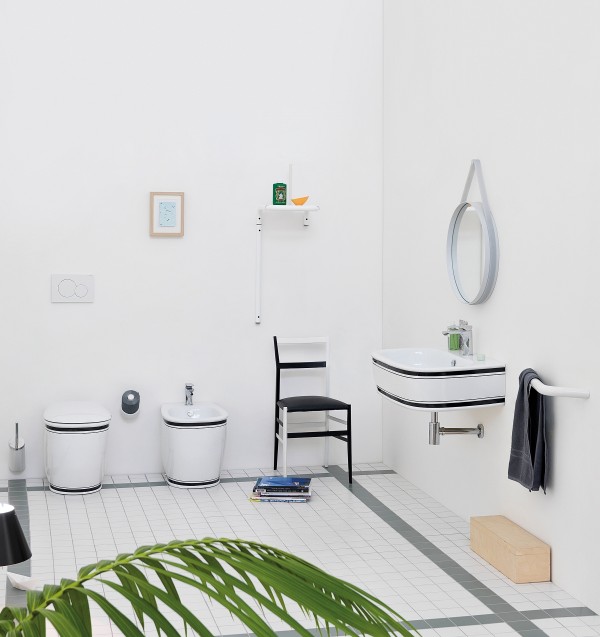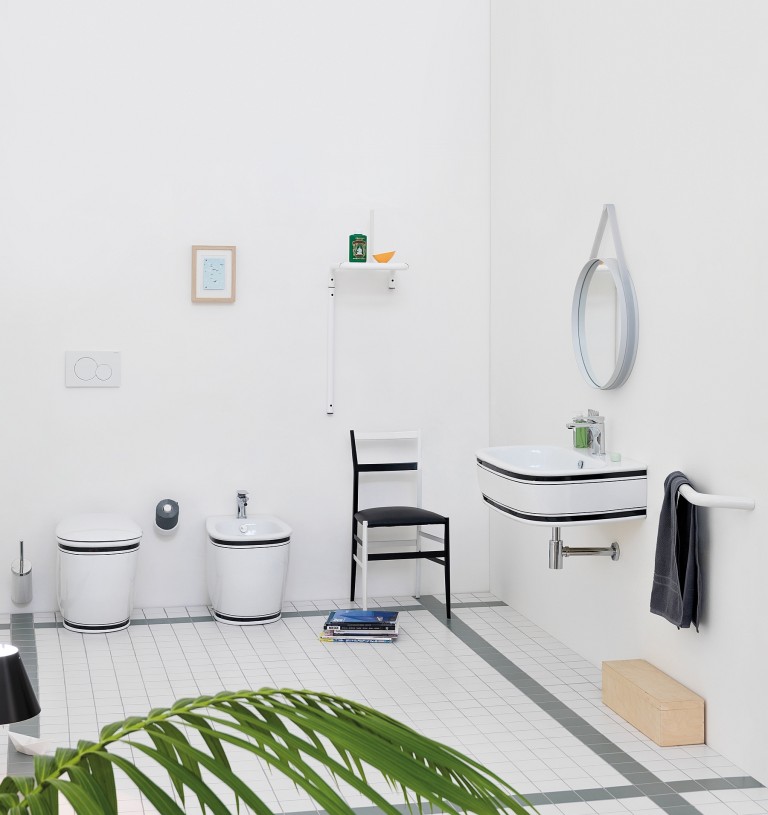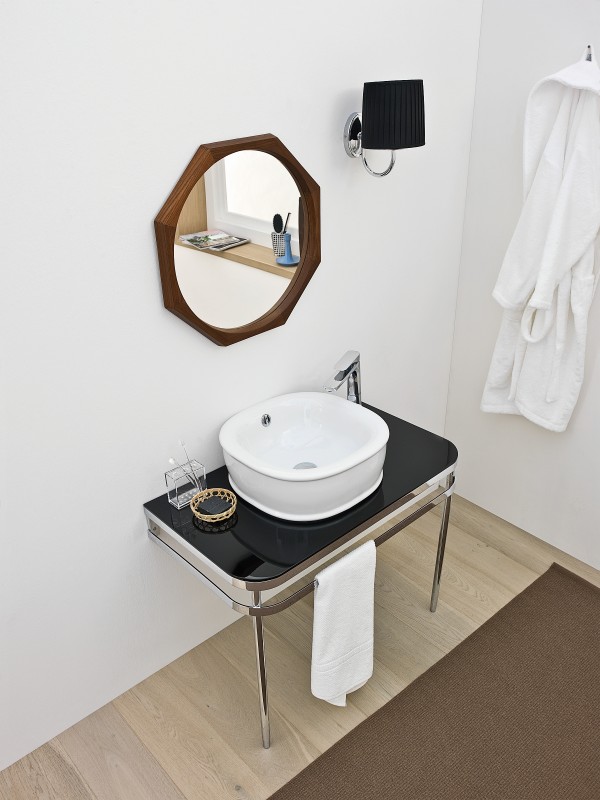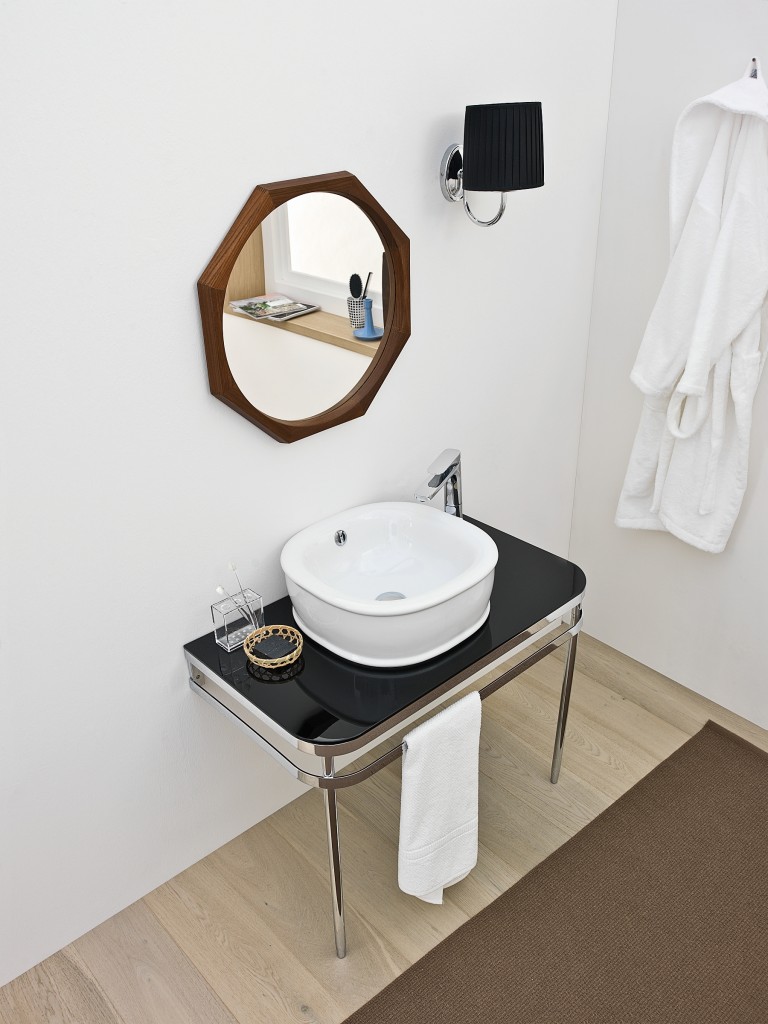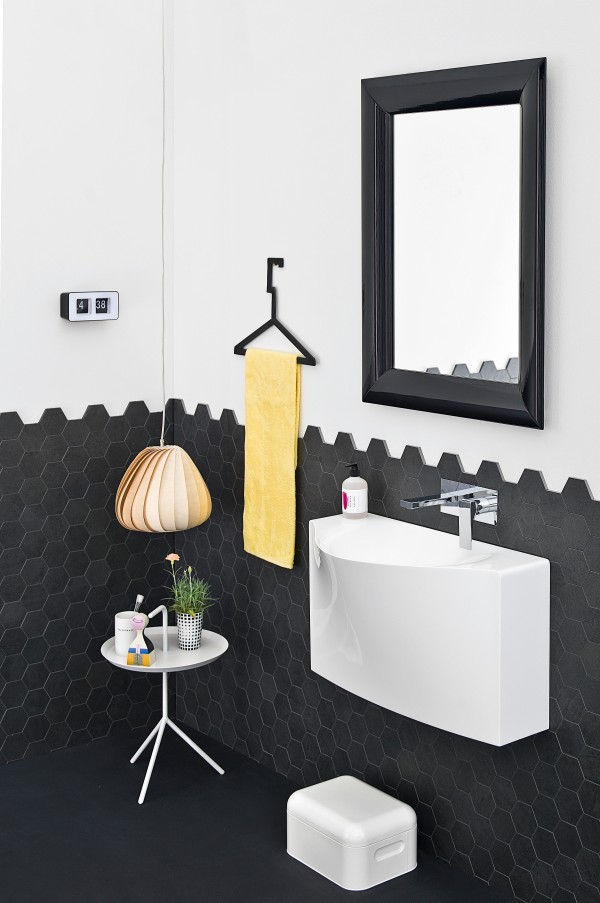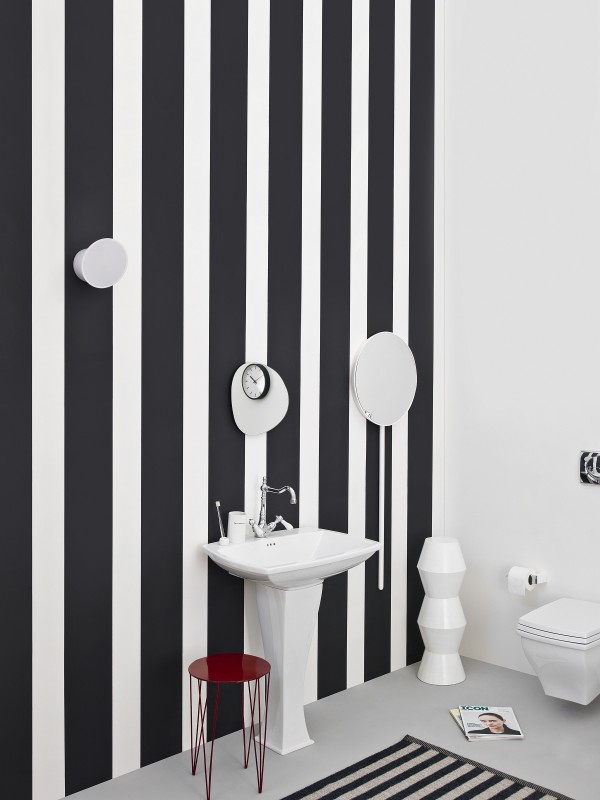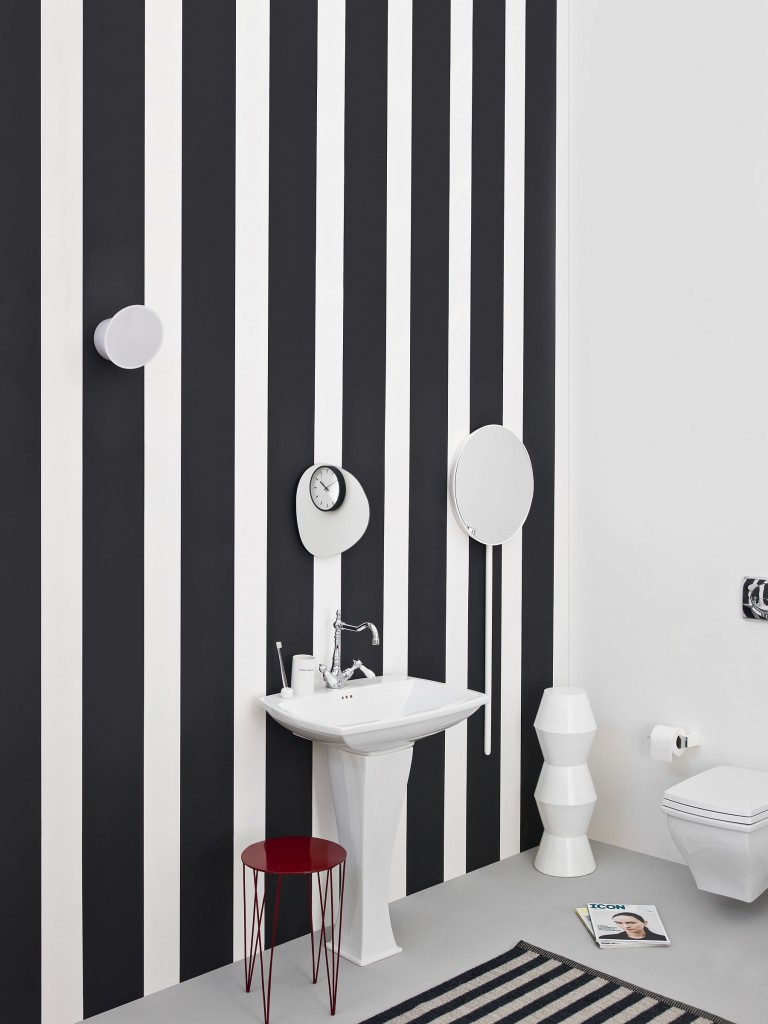 We love how both vertical stripes and hexagonal tiles were used to bring in visual and geometric contrast to the space while sticking to the black and white color scheme. This drives away any sense of monotony or blandness and gives the bath an urbane vibe. Stylist Alessandro Pasinelli worked along with Meneghello Paolelli Associati to bring us these fabulous inspirations. Obviously, at the heart of each of the baths are exclusive washbasin and sanitaries from Artceram's Collections, such as La Fontana, Azuley and Hermitage. Enjoy!