Poznan is a historic city filled with majestic castles and an old world charm that still manages to transport you to an era gone by. Yet most of its modern apartments seem to embrace the minimal and the understated, thanks to their Scandinavian roots that place emphasis on visual simplicity and functionality. Designed with a more 'contemporary minimal' approach by Kasia Orwat, this beautiful black and white apartment has a less Scandinavian and a more international appeal. The two-color palette of the small and trendy apartment allowed the designer to turn the focus toward geometric and textural variations that give the space an inimitable aura of its own.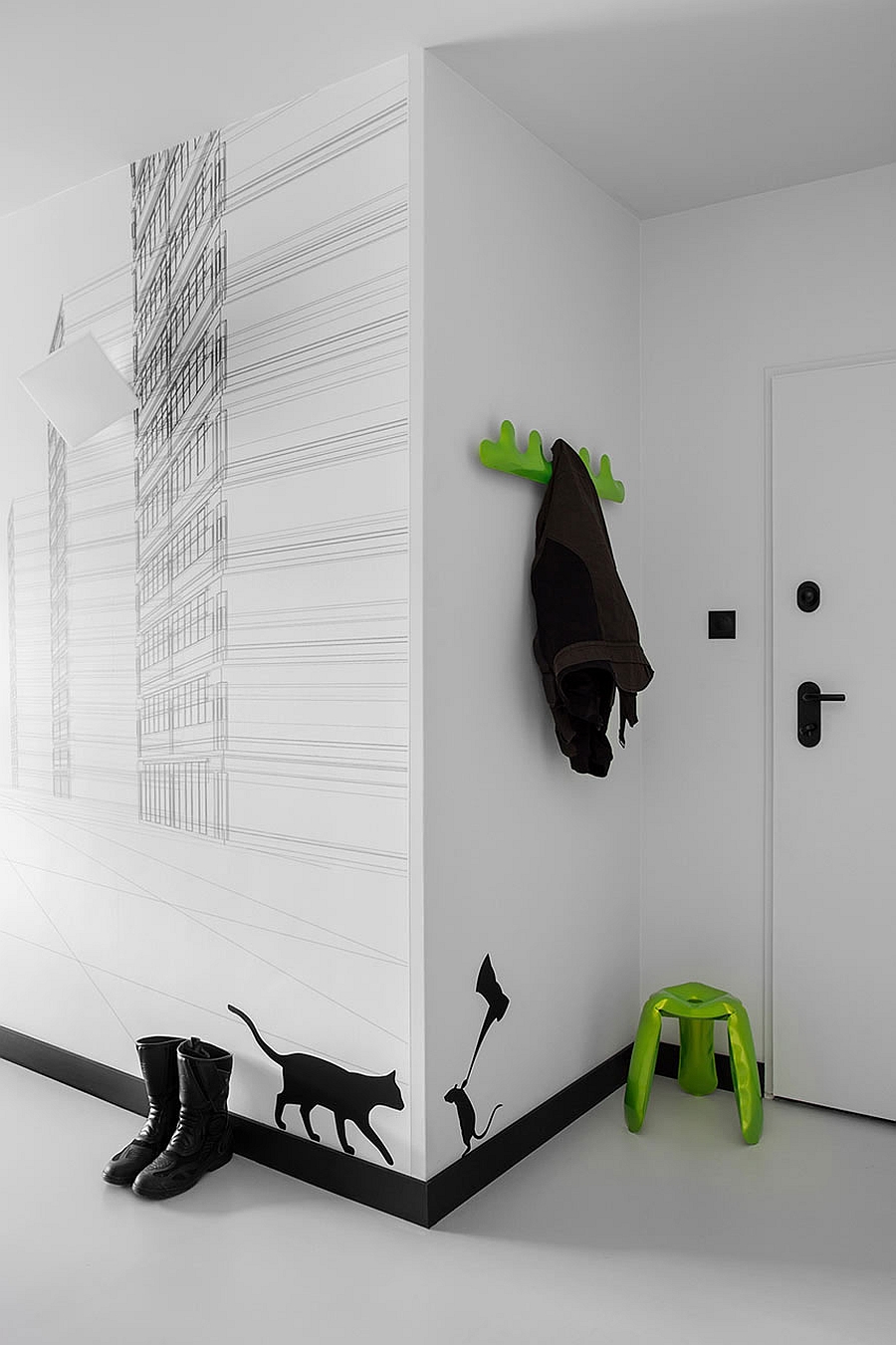 Black and white interiors have an enduring charisma, and this apartment makes the most of this classic color combination to give the home sleek sophistication and a sense of exclusivity. Bright pops of green and yellow enliven the living area, while plush decor in grey adds to the monochromatic look of the space. Sculptural dining chairs, sleek kitchen countertops, cabinets that disappear into the walls and a plush grey couch in the living area perfectly complement the dispassionate backdrop.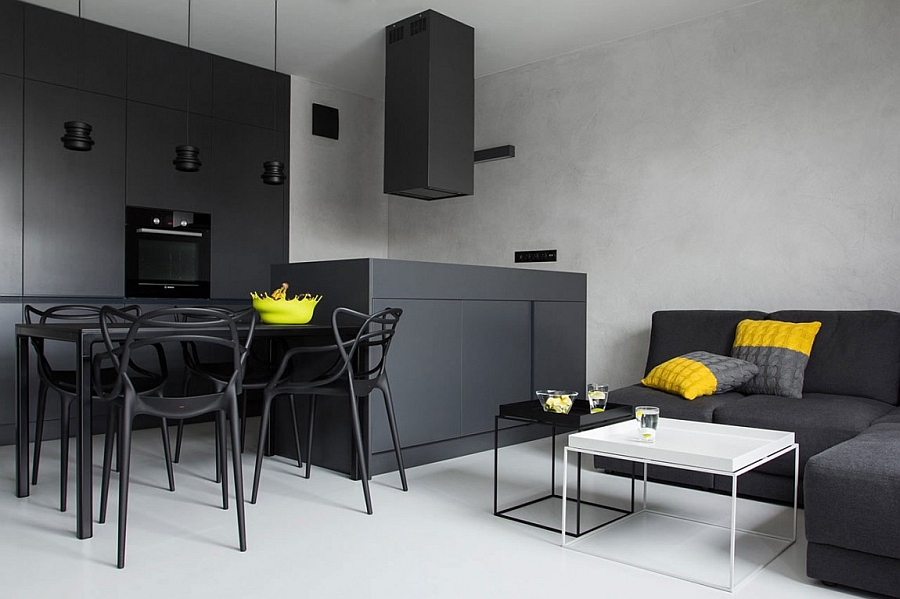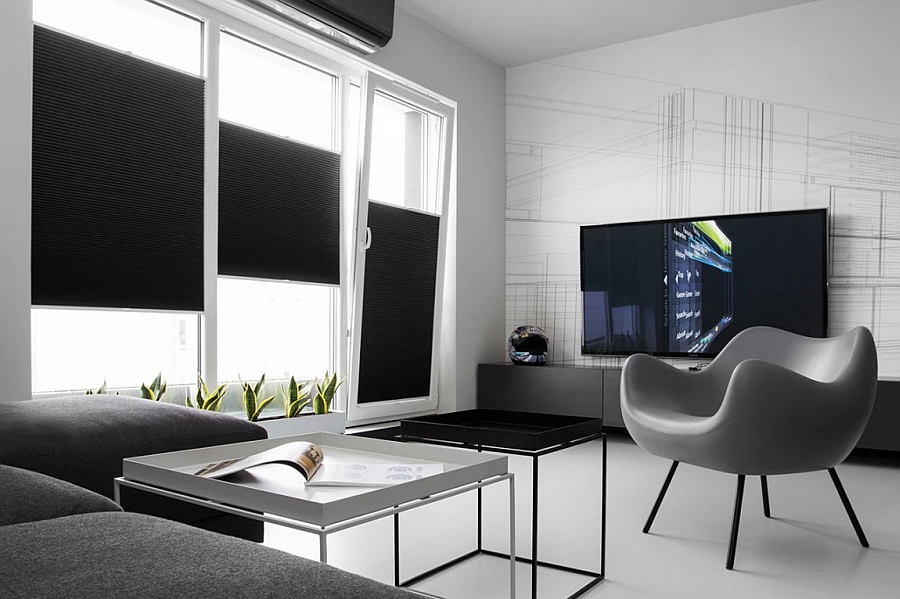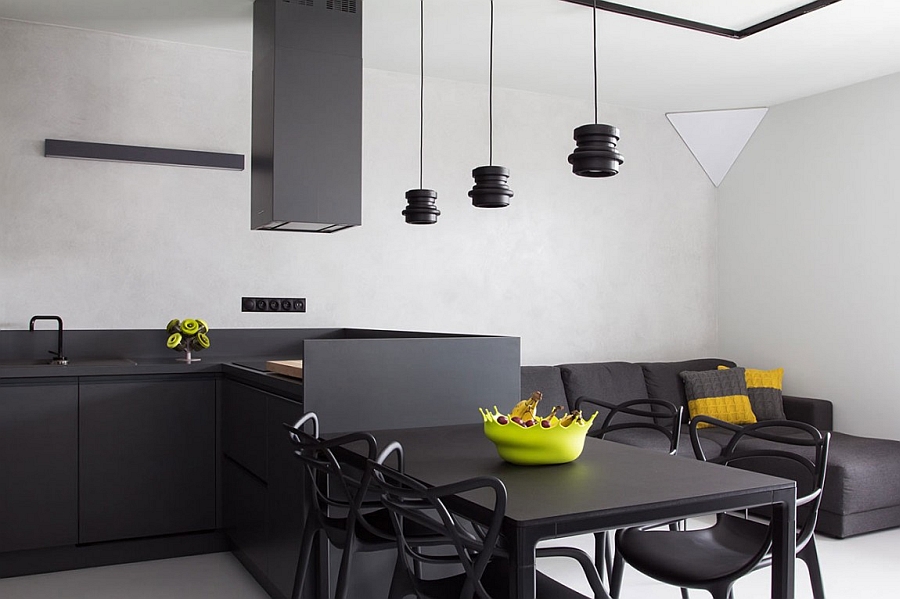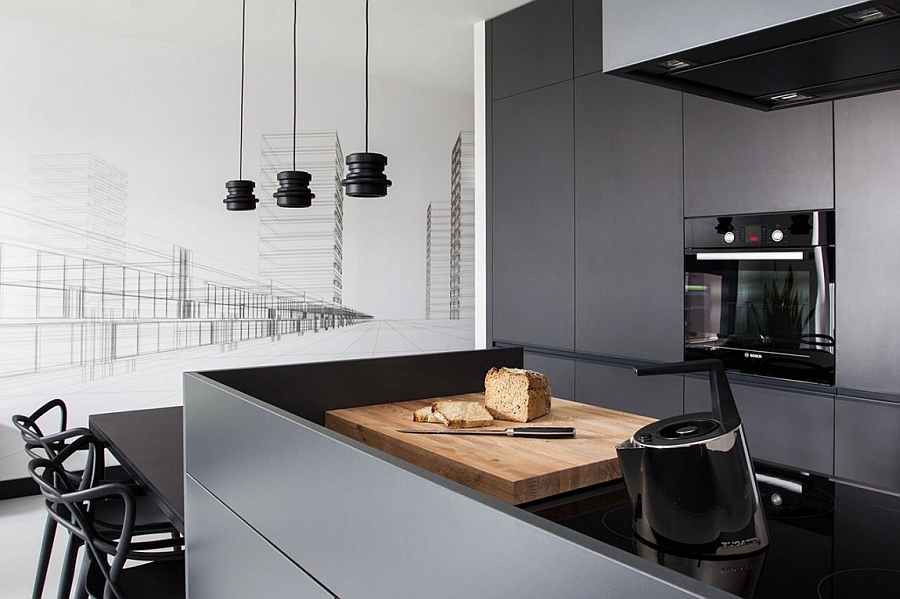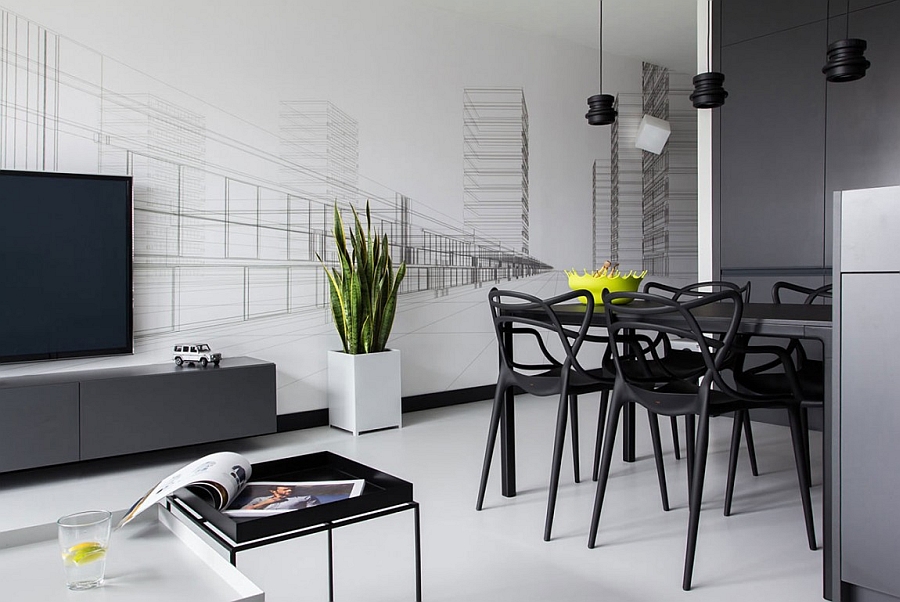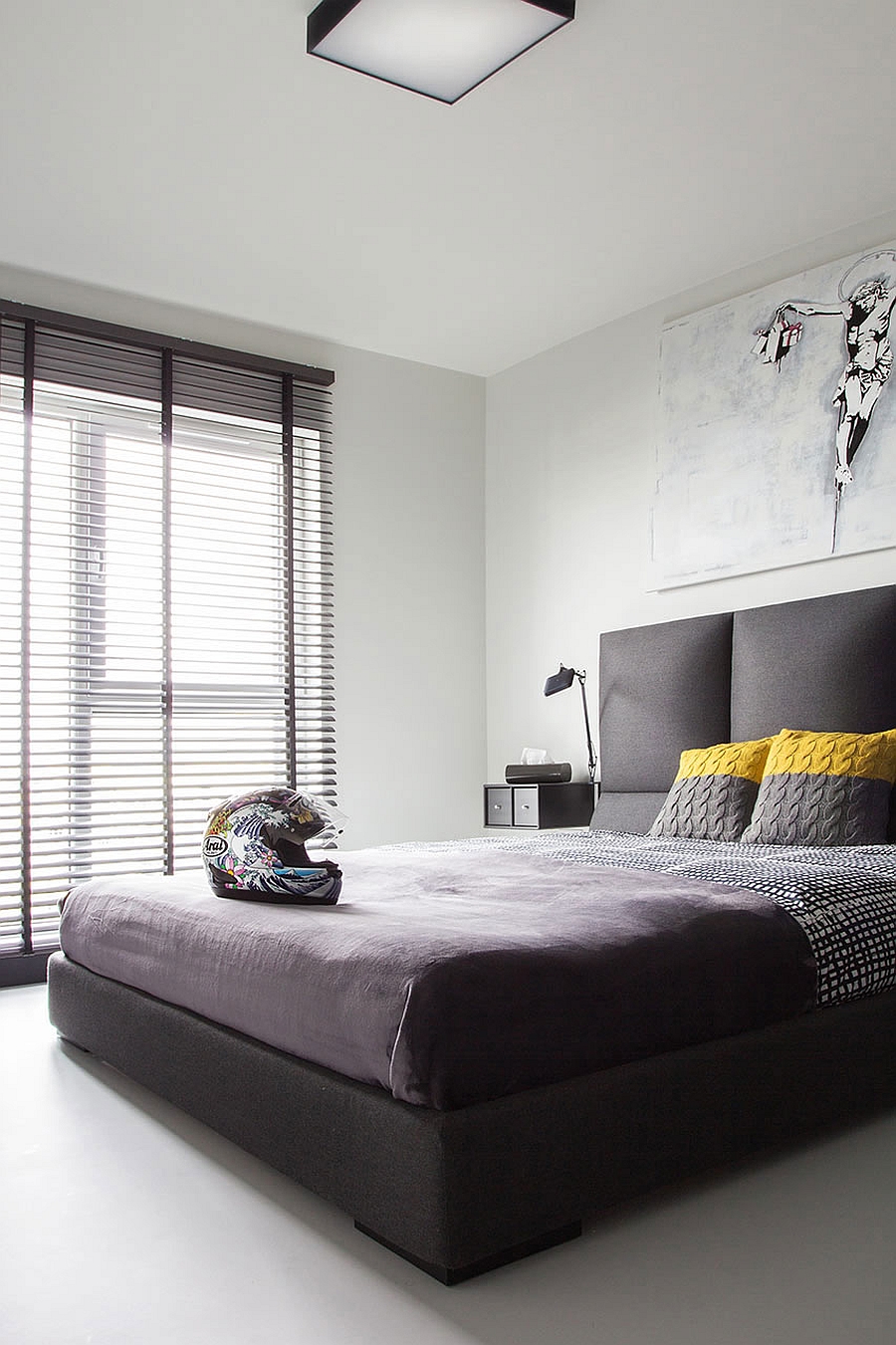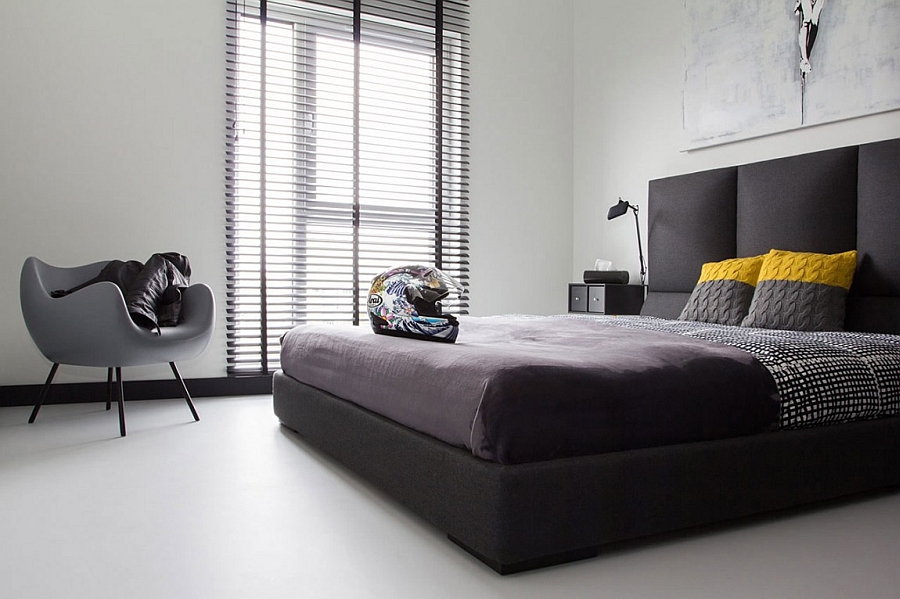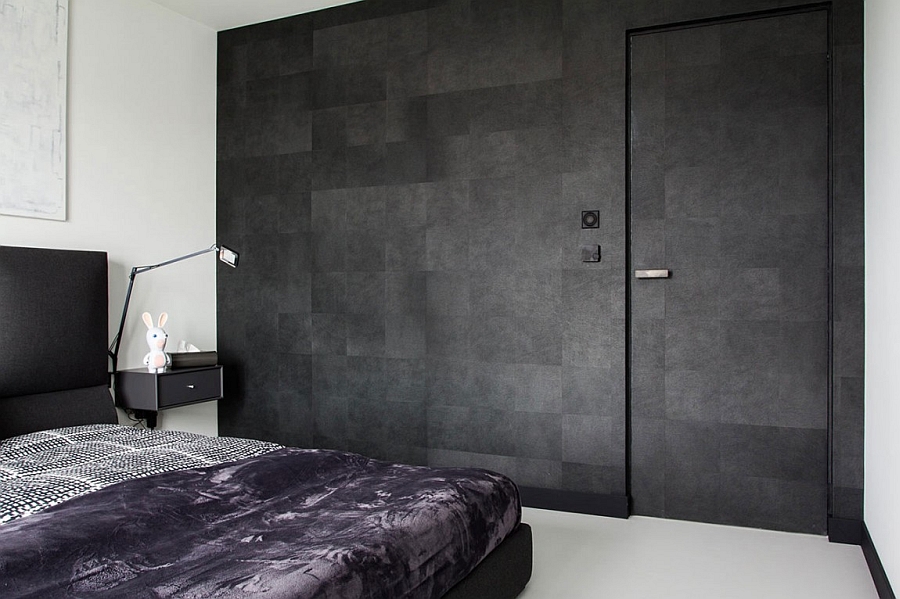 While the apartment is not blessed with ample room, the use of a simple yet powerful color scheme gives it visual airiness by ensuring that there is no visual fragmentation of the available space. A cozy bedroom and a sleek bathroom continue the tone set by the living area, while unassuming pendants, chic wall art and elegant tiles with intricate patterns bring some much needed contrast to each room. A gorgeous home showcasing that less is indeed more!