There is something amazingly alluring about Scandinavian design. If you are working with a small home or a studio apartment that is short on space, then the style seems like a perfect match indeed. With minimalistic overtones and stylish décor, this compact apartment set in a 1920s building in Poznan, Poland is an absolute visual treat. Designed with unassuming charm by Halo. Architecture, it draws you in instantly with its gray and white backdrop. Stucco walls, exposed brick surfaces and lovely pine flooring give the space its unique style.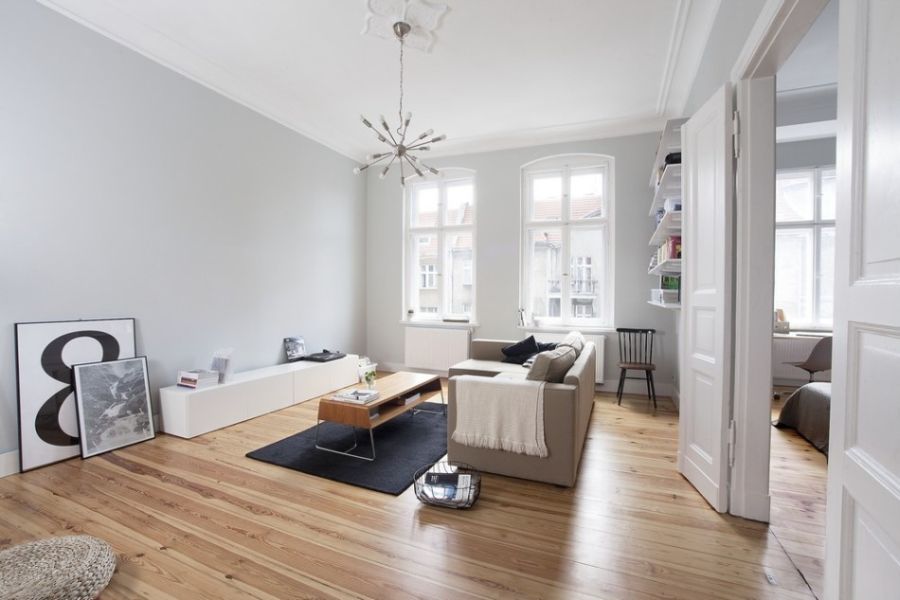 The 62 square meter Polish apartment makes wonderful use of the available space by saving up on foot room in an elegant fashion. The livings pace, kitchen and dining nook are set in an open floor plan with the bedroom and the bathrooms adopting scone lighting floating shelves that exude an airy atmosphere. Use of white for backdrop and keeping the additional shades limited to black and gray ensures there is no visual fragmentation of space.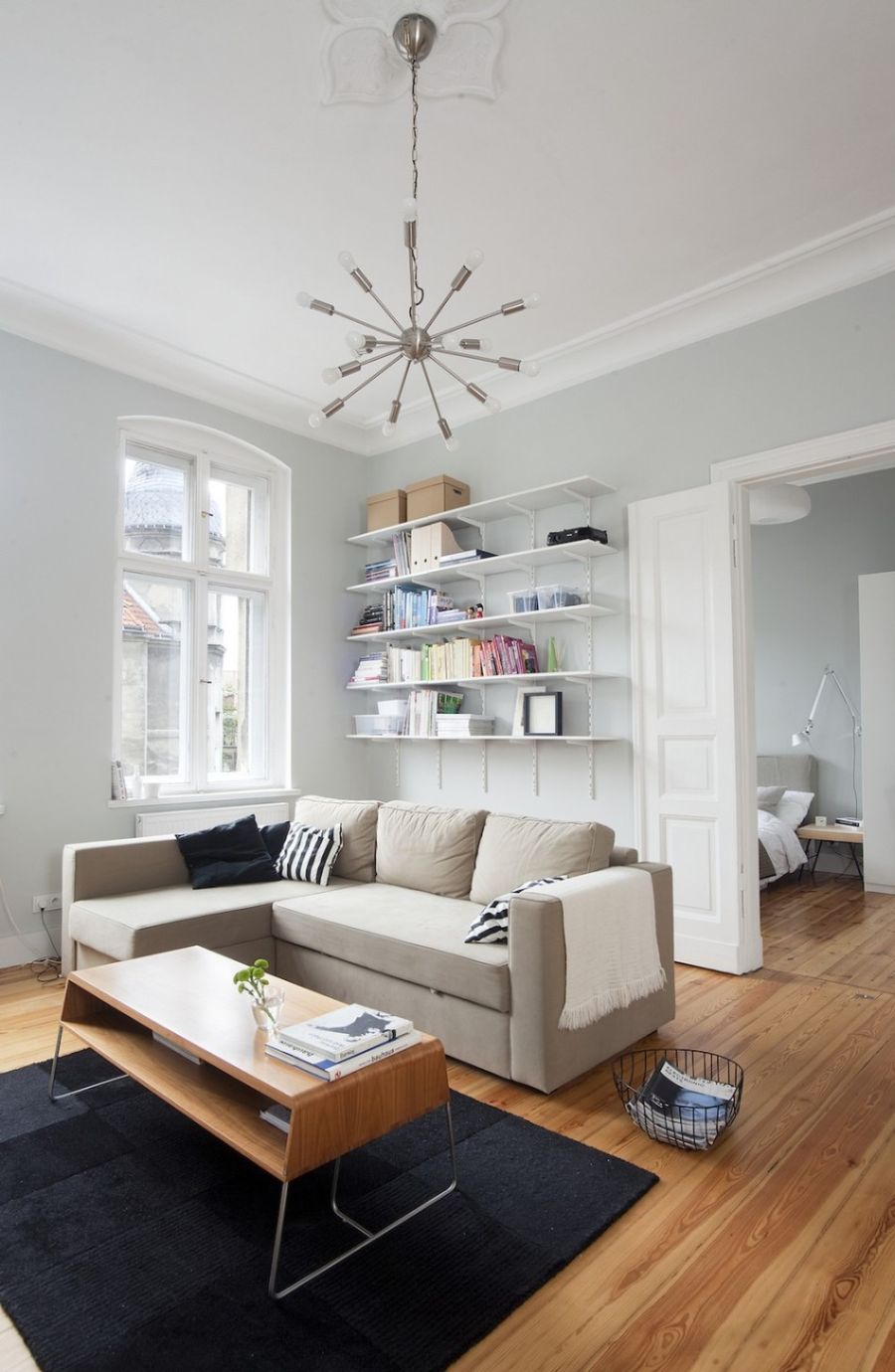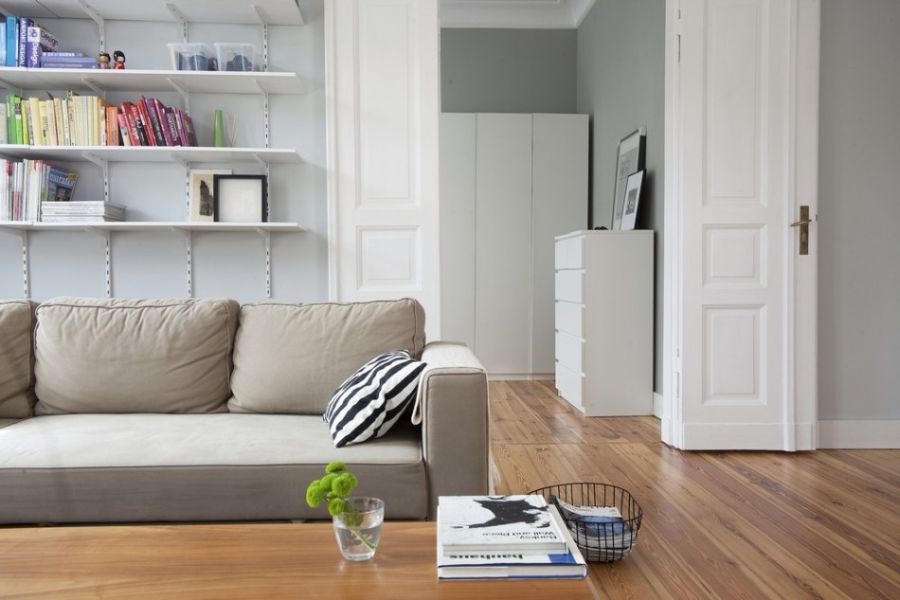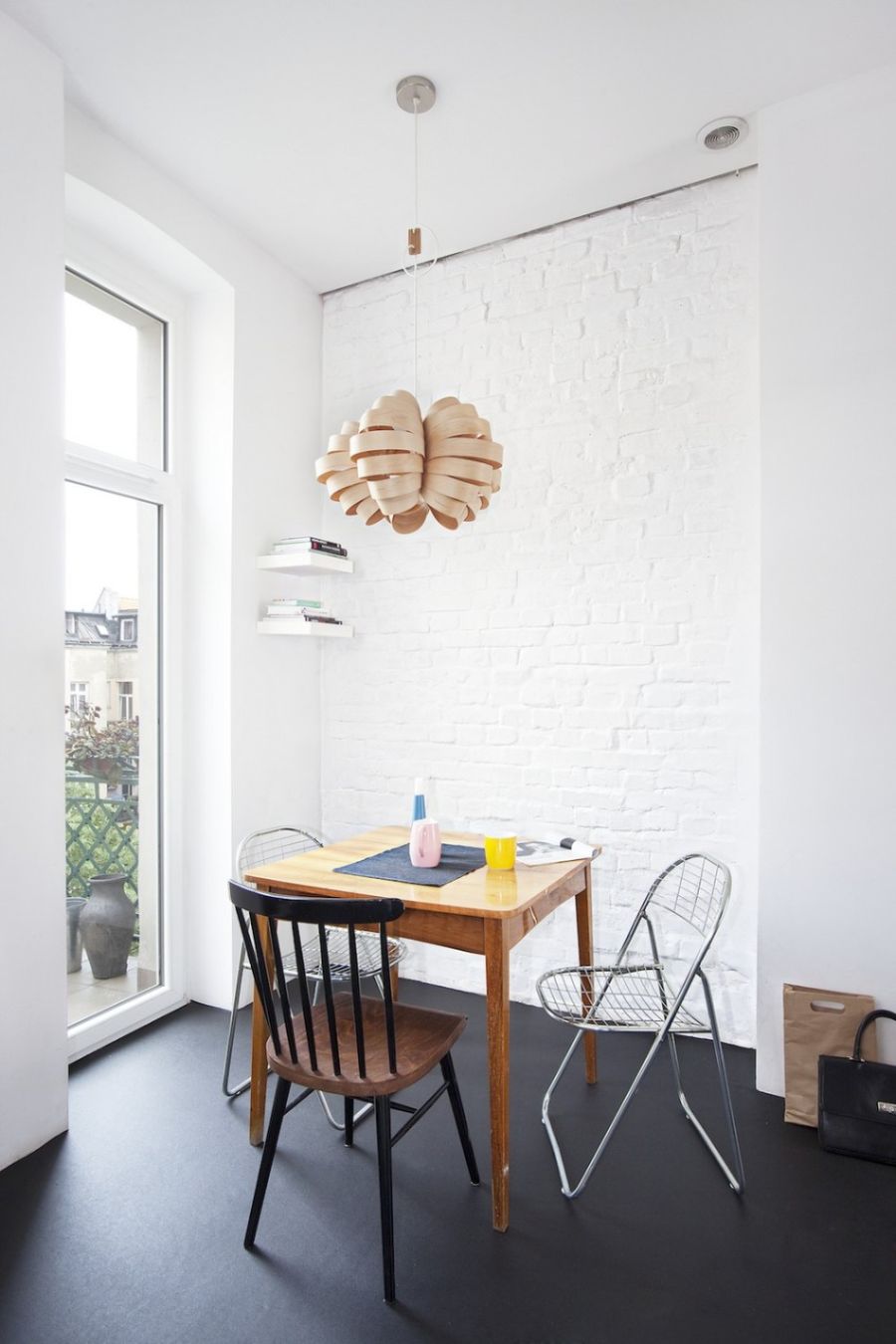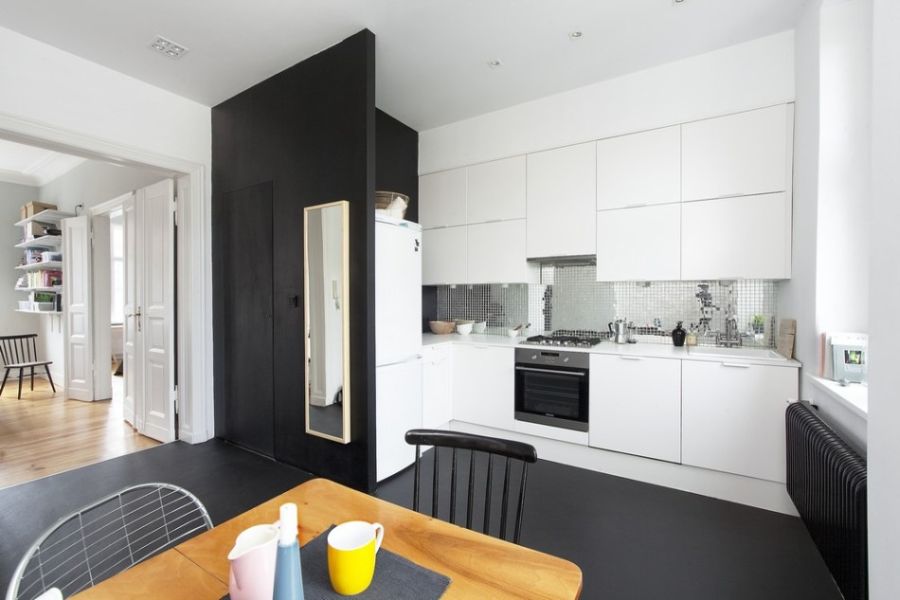 Gorgeous windows and a high ceiling further help make the apartment far more light and open. The ergonomic kitchen in black and white and a contemporary bathroom with a savvy shower area complete this fascinating home. Interesting lighting fixtures and warm wooden tones ensure that there is never any sense of blandness. Simple, sophisticated and refreshing, this apartment is another great example of inherent minimalism in Scandinavian design.