Think of Brazil and the first things that come to mind are beautiful beaches, the samba and of course, football. The entire planet is currently overrun by football fever, and the Brazilian team is obviously once again at the center of all the action. Seemingly celebrating the national colors of 'yellow and green' that have taken over the world, this cool apartment in Panamby, Sao Paulo, Brazil by Diego Revollo Arquitetura combines beautiful, bright accents with a neutral backdrop to create a smart and sophisticated home.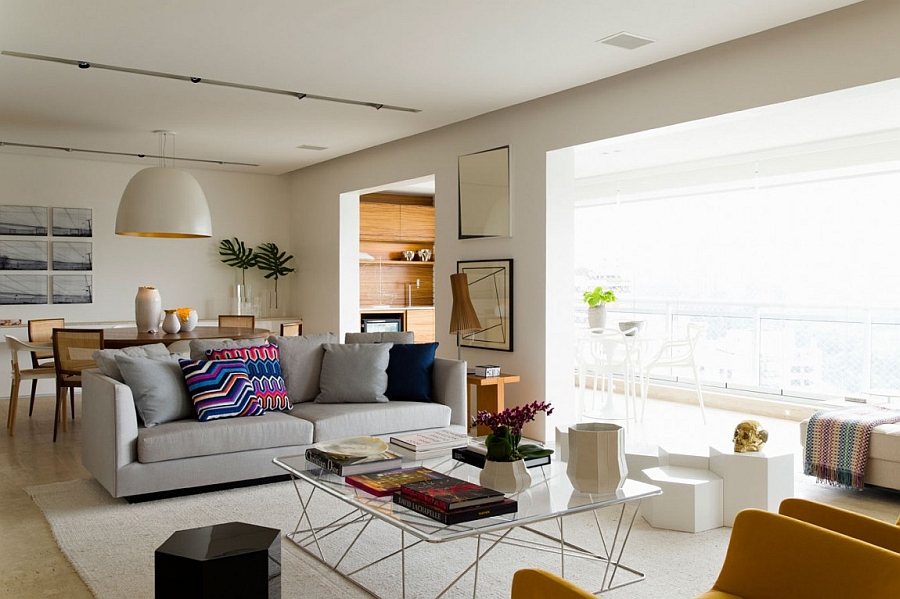 One of the first things that you notice with the Panamby Apartment is the wonderful use of varying geometric patterns and colors to add excitement to the interior. Throw pillows with bright chevron patterns, a gorgeous coffee table, unique side tables and vases, exclusive floor lamps and colorful decor shape the living room of this trendy home. The neutral color palette of the backdrop lets these pops of color shine through beautifully, while potted plants and vases of greenery bring in a hint of natural goodness.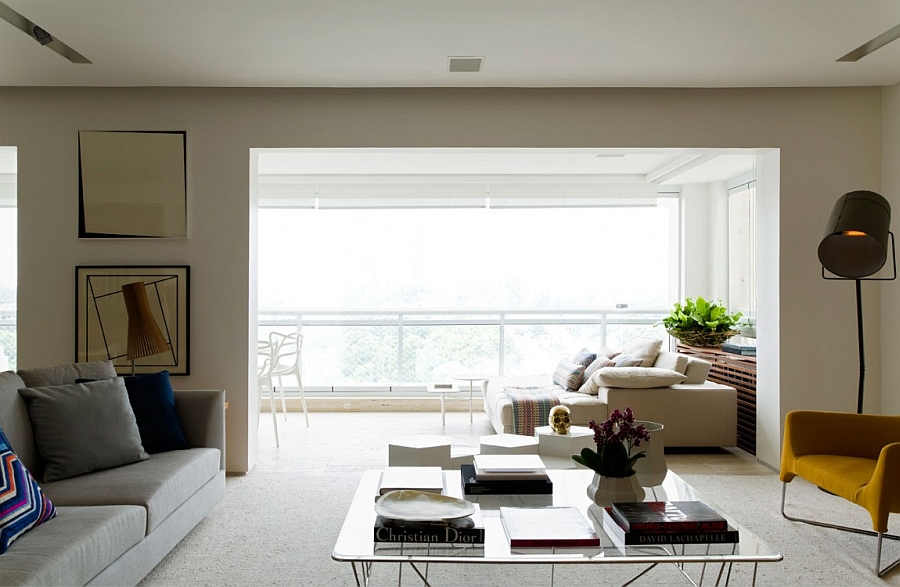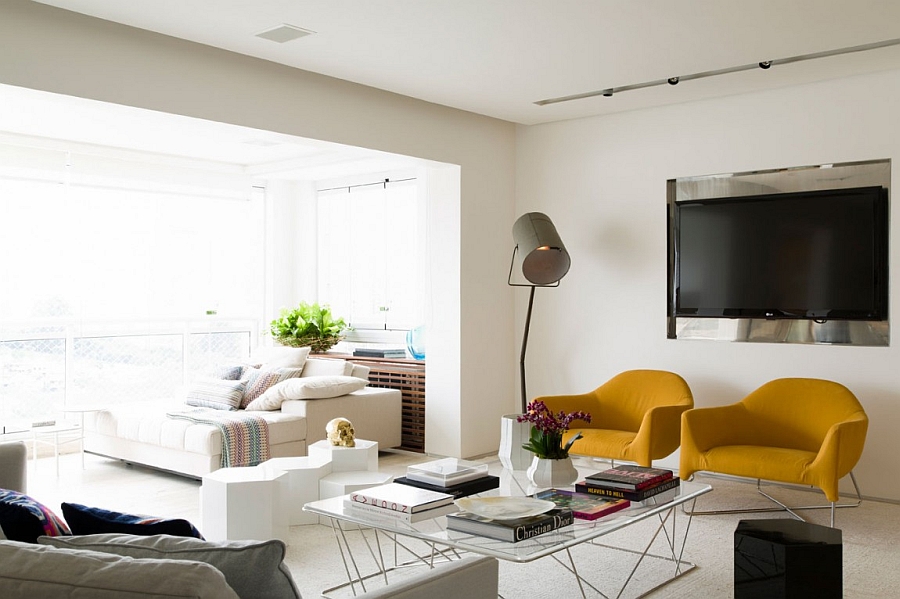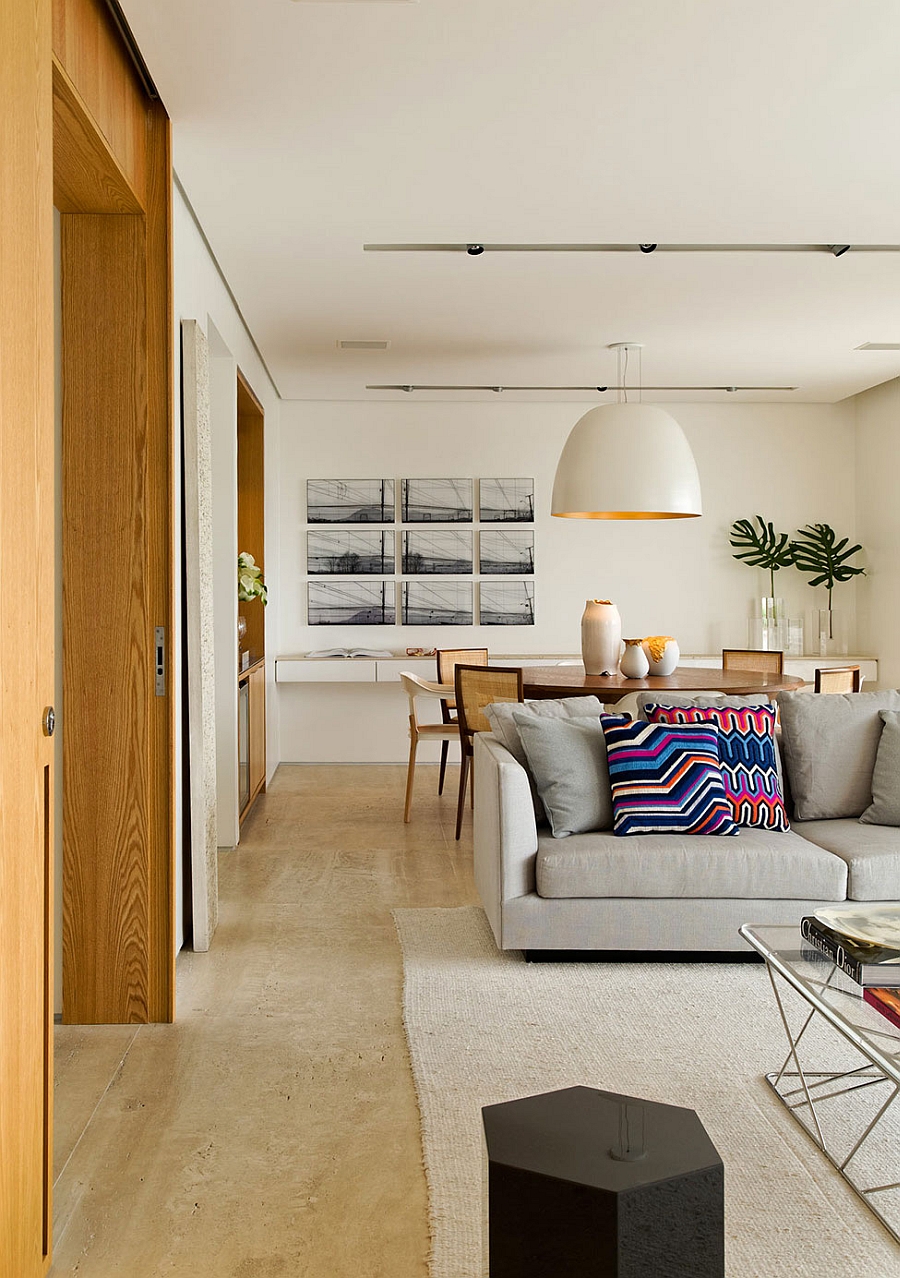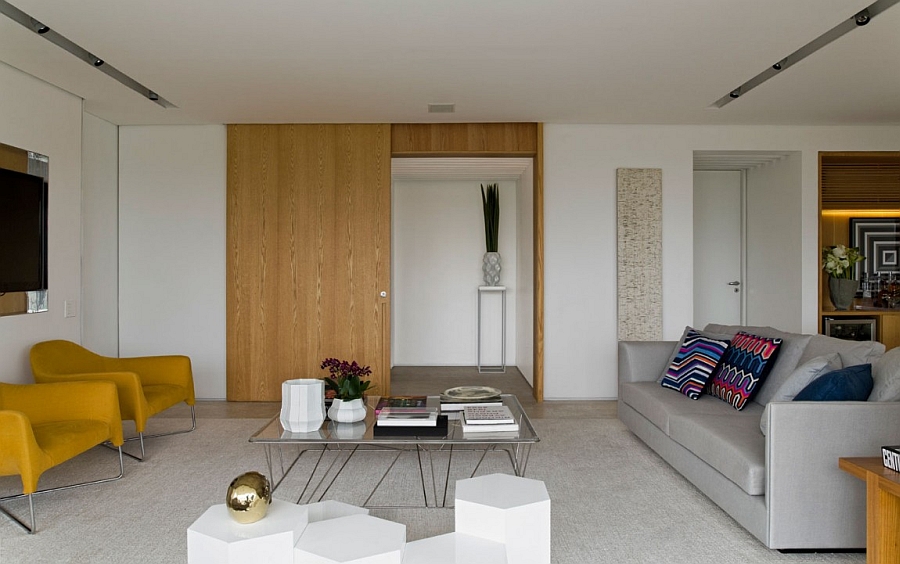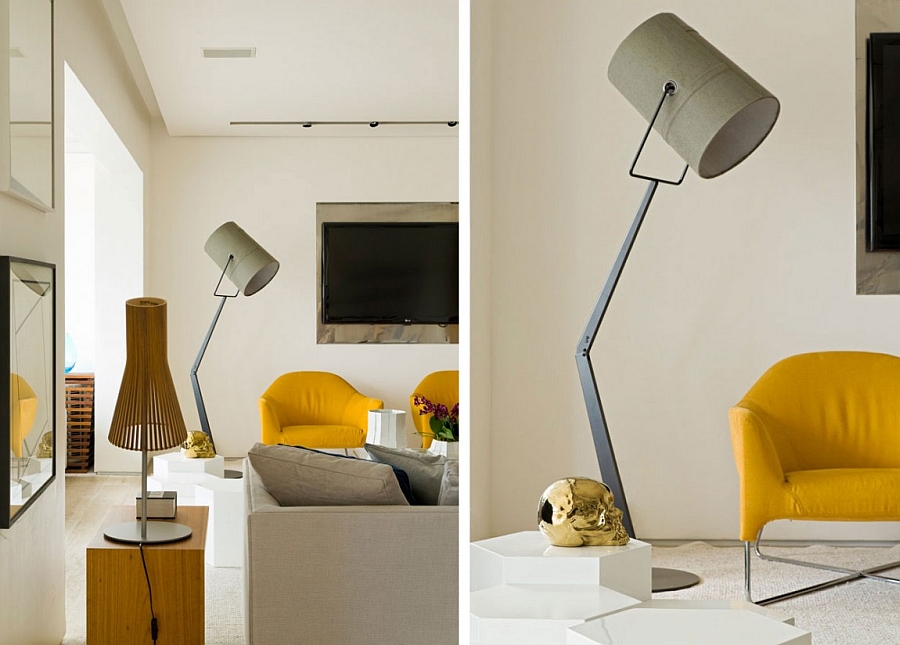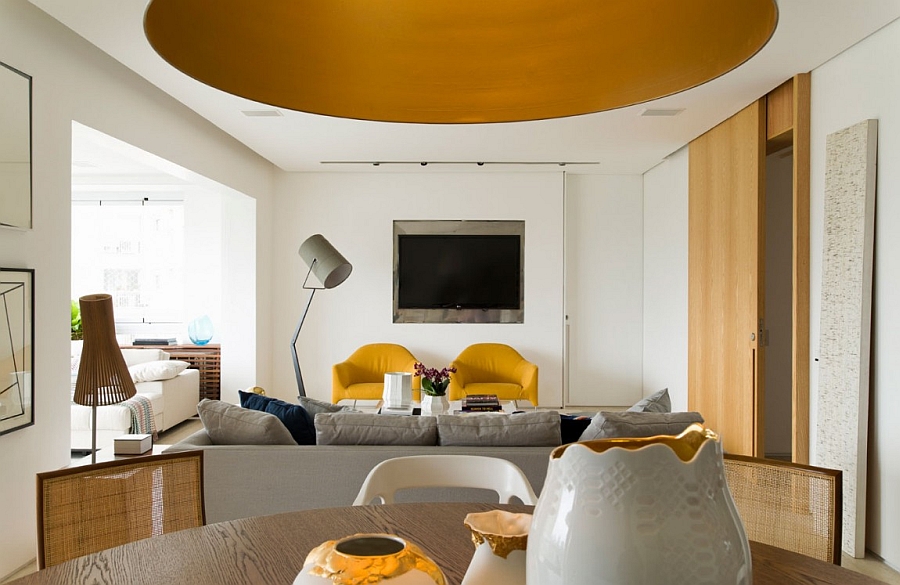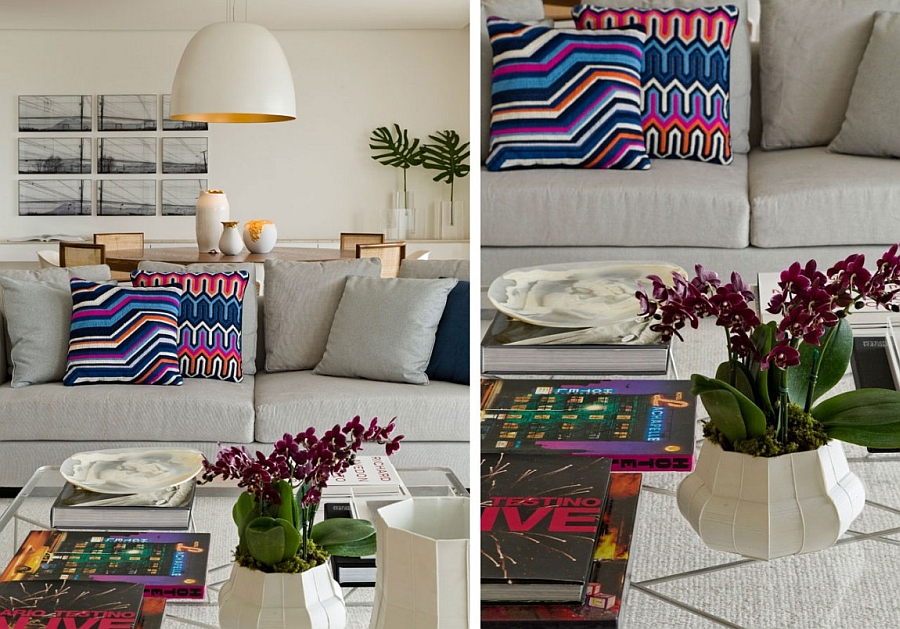 A spacious dining area right behind the living space steals the show, thanks to the use of a lovely oversized pendant, and a narrow yet gorgeous kitchen draped in green tile brings ergonomics and aesthetics together effortlessly. A cozy bedroom with rich purple accents and a modern bathroom complete this elegant and vibrant home.
What better way for design aficionados to join in on the football fun than to embrace the colors of the host nation! This approach definitely beats going for simple soccer-themed rooms that you will be stuck with long after the trend dies down. And even if you are not a sports fan, one simply cannot deny the timeless appeal of yellow and green.