For a couple of weeks now, we at Decoist have been on a summer overdrive–the new season has been the main focus of our design inspirations! We continue that theme today with the amazing decor collection from Paola Lenti, which made its first appearance at the Milan Design Week. Elegant, exuberant and playful, this colorful collection of sofas, daybeds, sunbeds, poufs and chaise lounges seems to epitomize the breezy and casual style of summer to perfection. The lineup also features artistic and attractive wall rugs that promise to enliven even the most insipid deck space or balcony.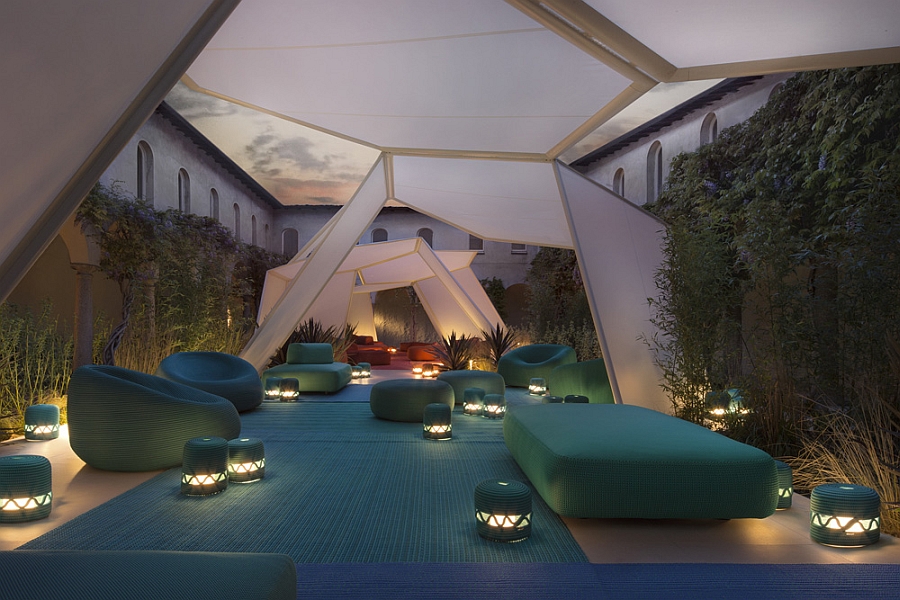 One of the instantly recognizable traits of the collection is the use of colors that exemplify and accentuate the summer vibe. It was just yesterday that we talked about hot summer color combinations, and both orange and turquoise fit the bill perfectly. The sea blues and bright purples of the collection help create a relaxed, fun and whimsical outdoor lounge that captures the casual mood of the season perfectly. The floral wall rugs, outdoor parasols, and even the tropical-style umbrellas encourage you to spend more time outdoors than inside over the next few months.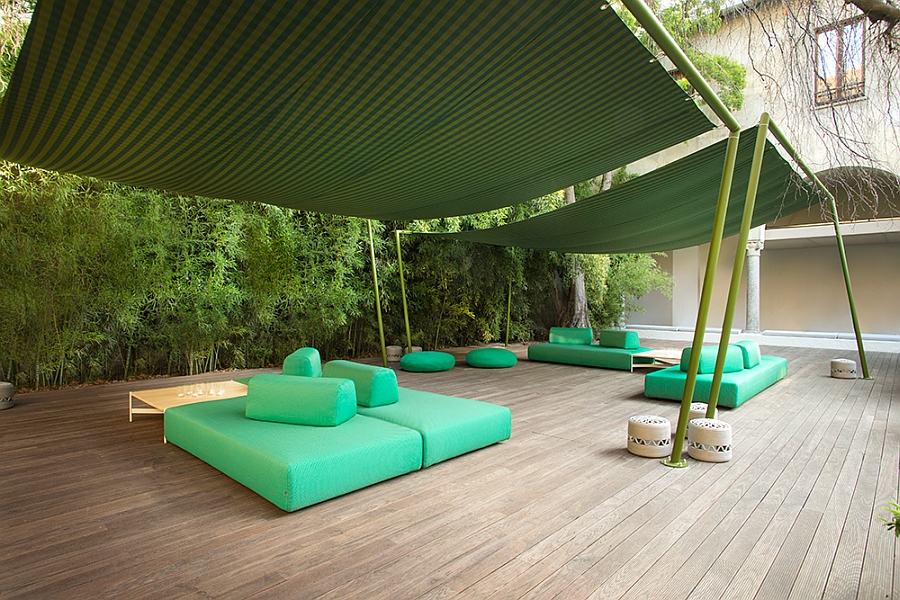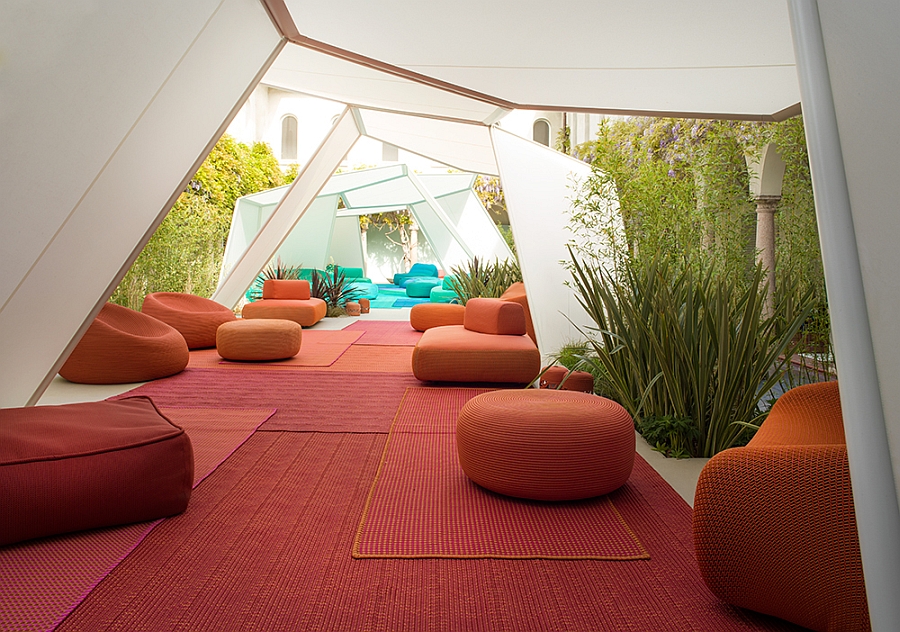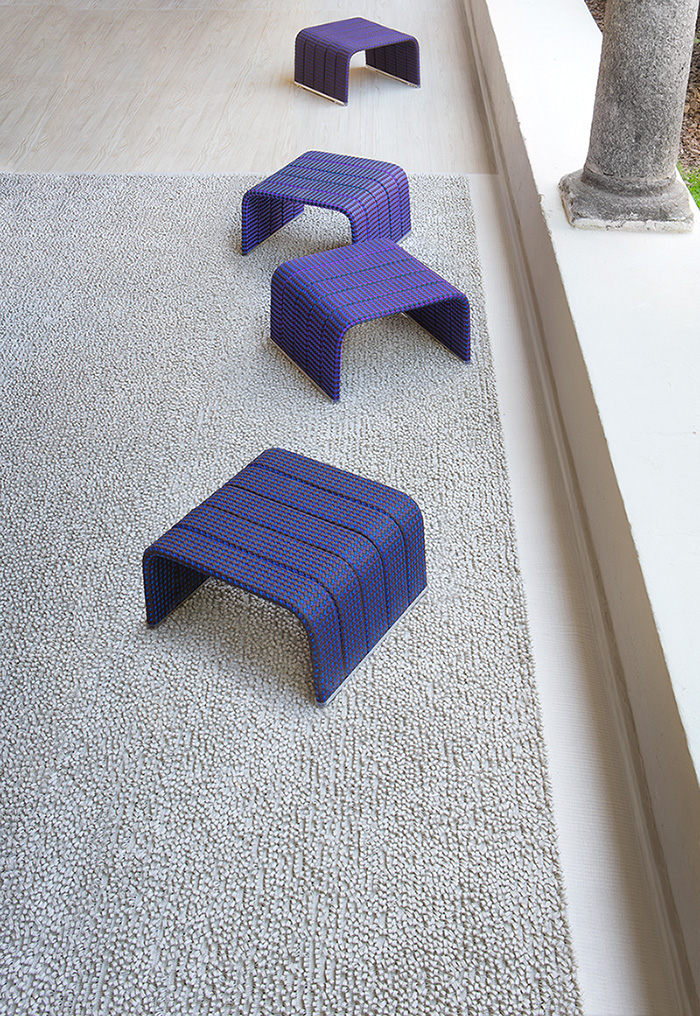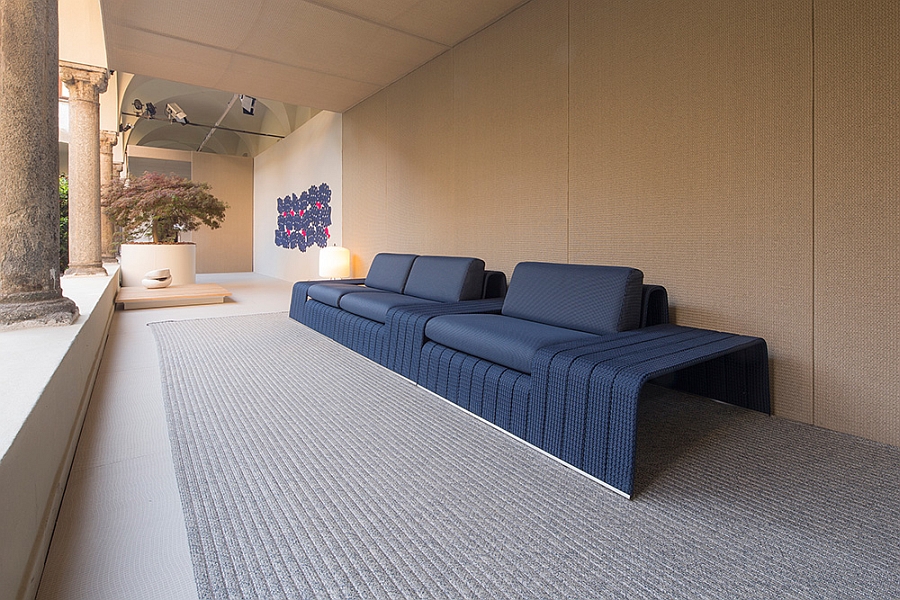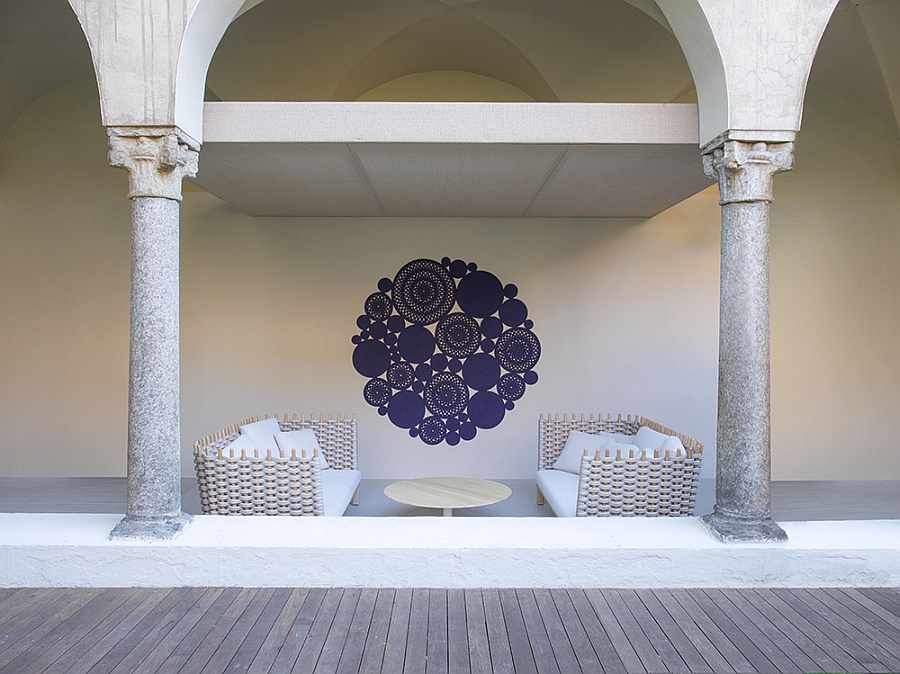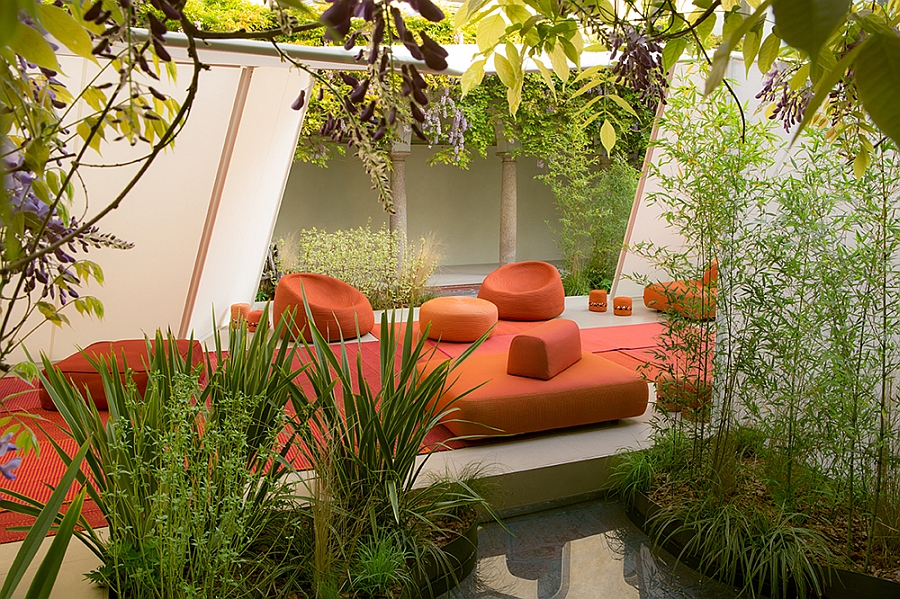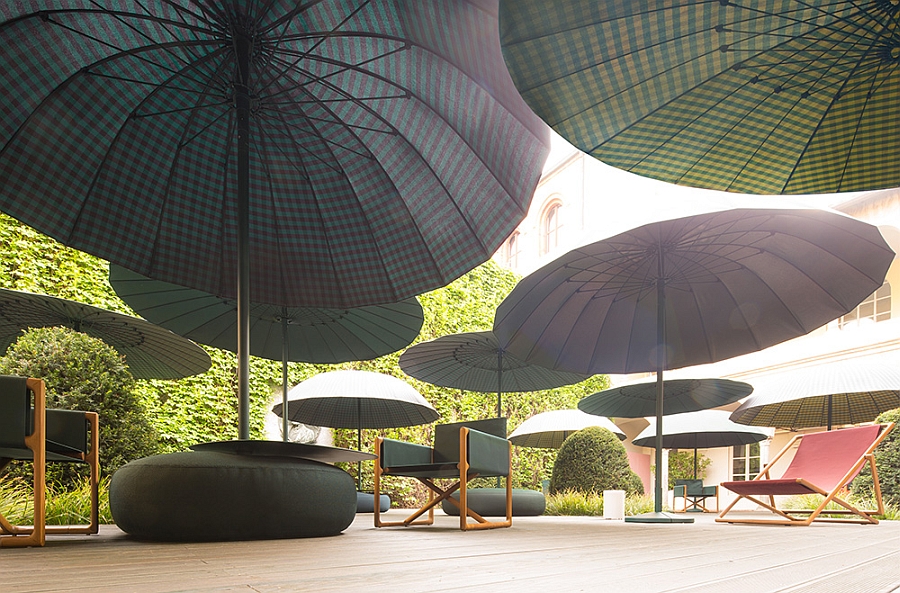 Most of the furnishings in the lineup seem right at home even in indoor spaces, and the entire collection aims to blur the lines between the interior and the world outside. The focus here is on creating a dynamic and vibrant indoor-outdoor interplay that allows homeowners to extend their living space beyond the walls of the house. Aesthetic and functional, this is where your search for outdoor summer decor ends!