Whenever we think of gorgeous, contemporary homes from South Africa that are draped in luxury, we think of expansive residences that invite nature indoors and are imbibed with a touch of African charm. House Serengeti by Nico van der Meulen Architects is one such amazing villa that brings together the unique flavor of the region and modern architecture that is truly global! Like many of the lavish residences that we have previously seen from Nico and Rudolph van der Meulen, this fabulous Johannesburg residence is filled with decor that is trendy and timeless. With the balanced use of rock, steel, wood and glass, the exclusive house exudes inviting warmth.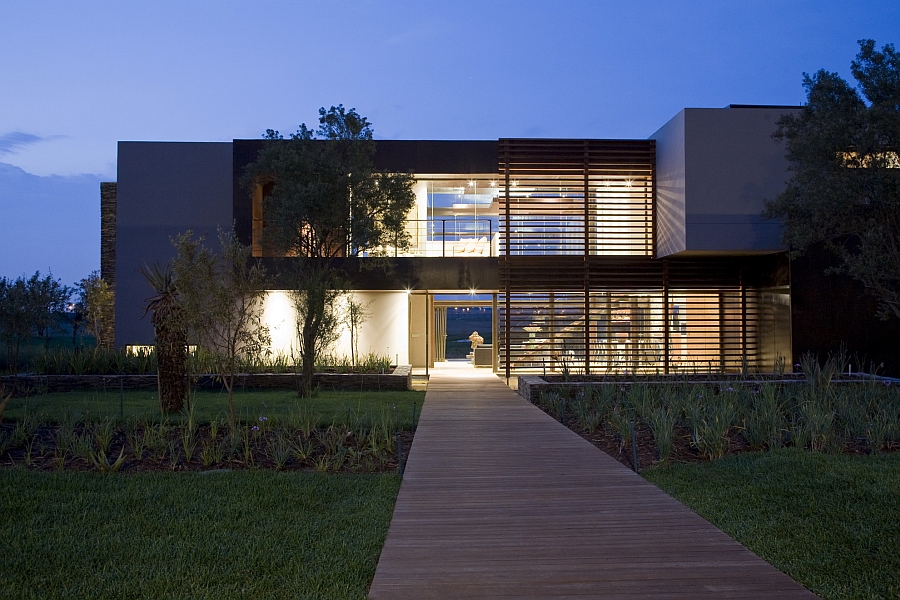 The house welcomes you with a walkway that is clad in Balau wood and meanders its way past a serene koi pond as it leads you from the street to the front of the house. The lower level features an open living area with a plush living space, an ergonomic dining area and a kitchen clad in Ceasarstone. Tom Dixon pendants and lighting fixtures from Foscarini enliven the space with their bold metallic accents, while a sleek staircase in the corner leads to the private quarters tucked away on the top floor.
Both the bedrooms and the bathrooms have been designed to take complete advantage of the lovely views that the house offers. Each of the bedrooms is clad in diverse hues that range from a minimalist black and white to vibrant reds and bold greens. The accompanying bathrooms also embrace a similar color scheme. With a refreshing pool, an expansive deck and comfy furnishings completing the home, functionalism precedes form at the Serengeti House.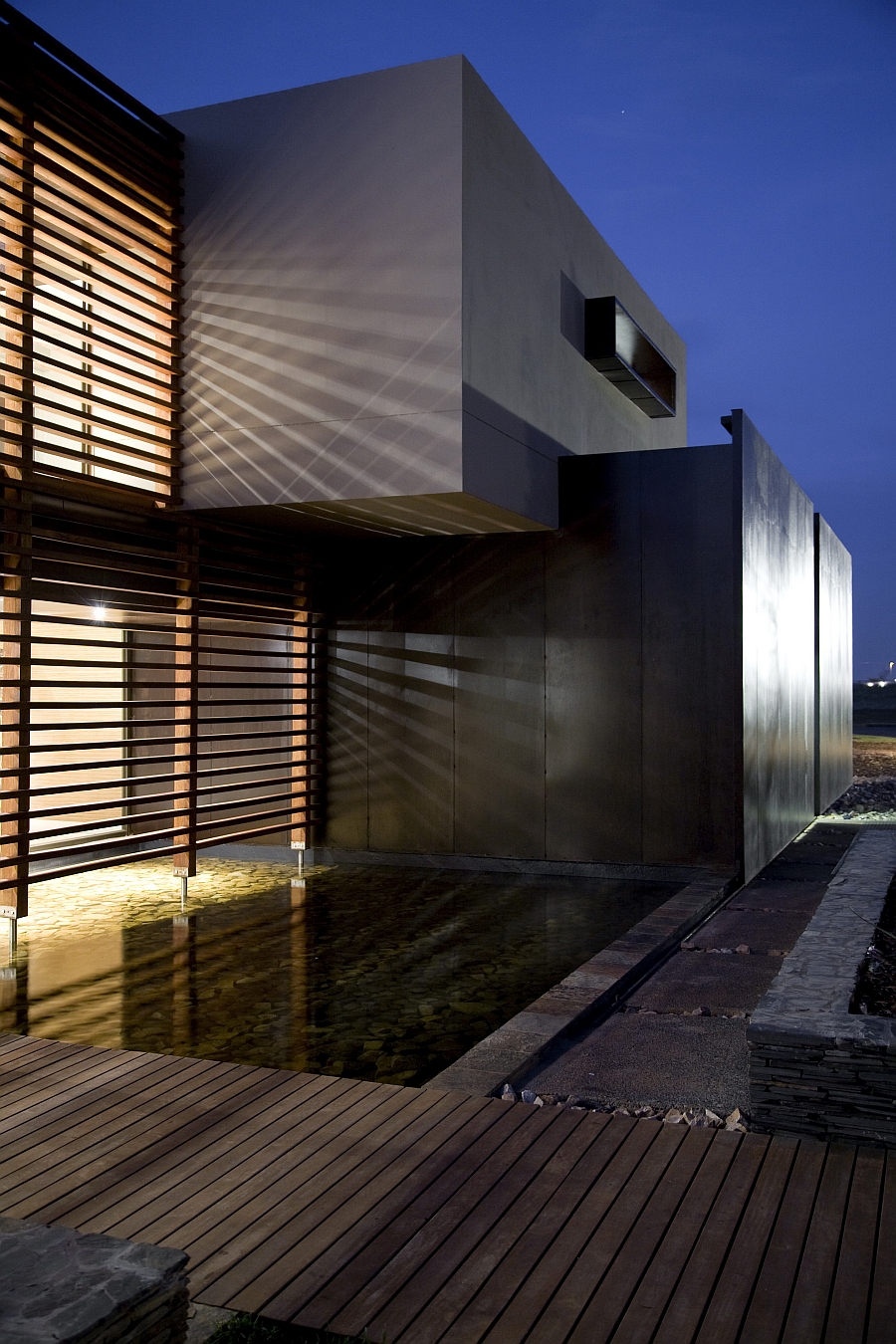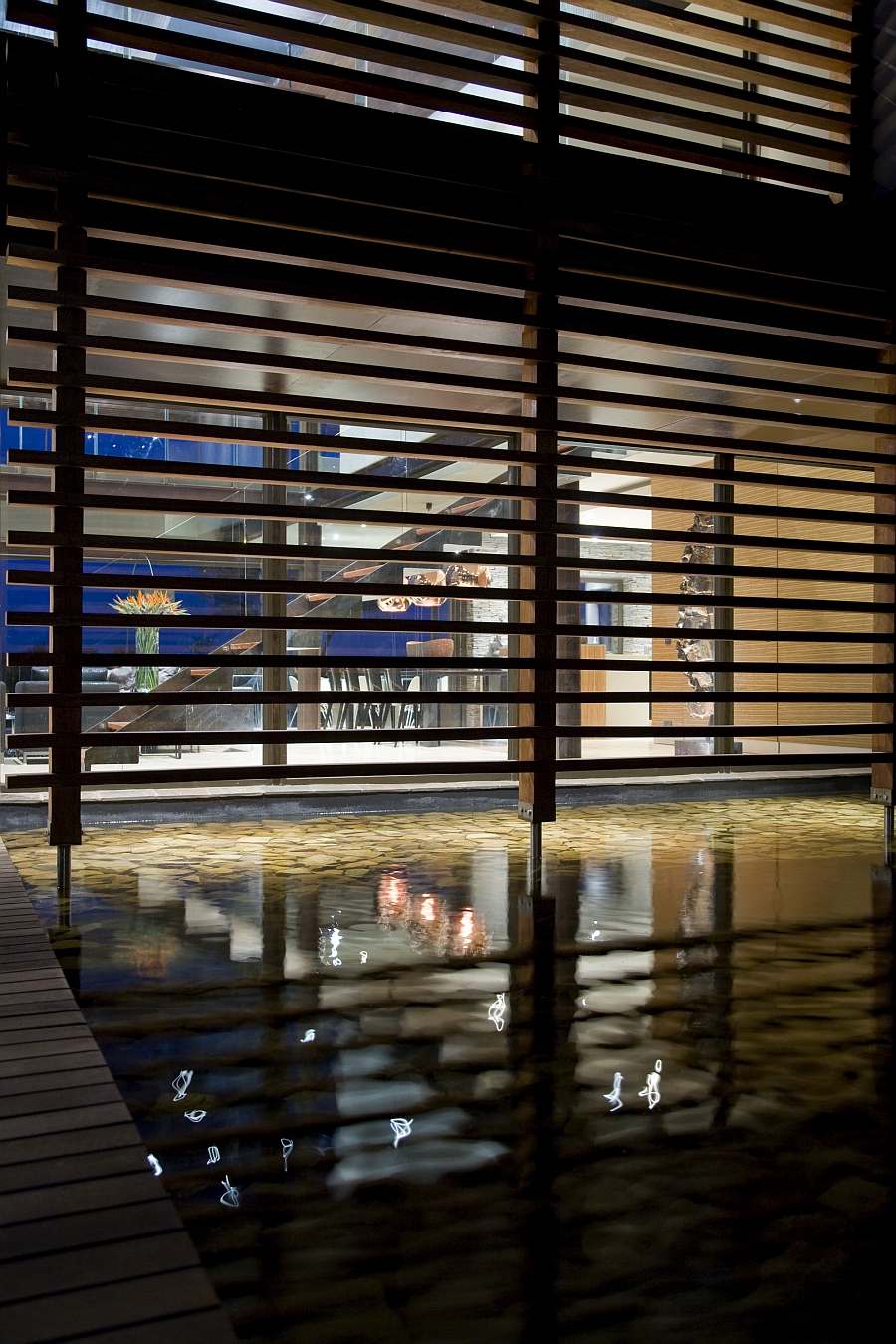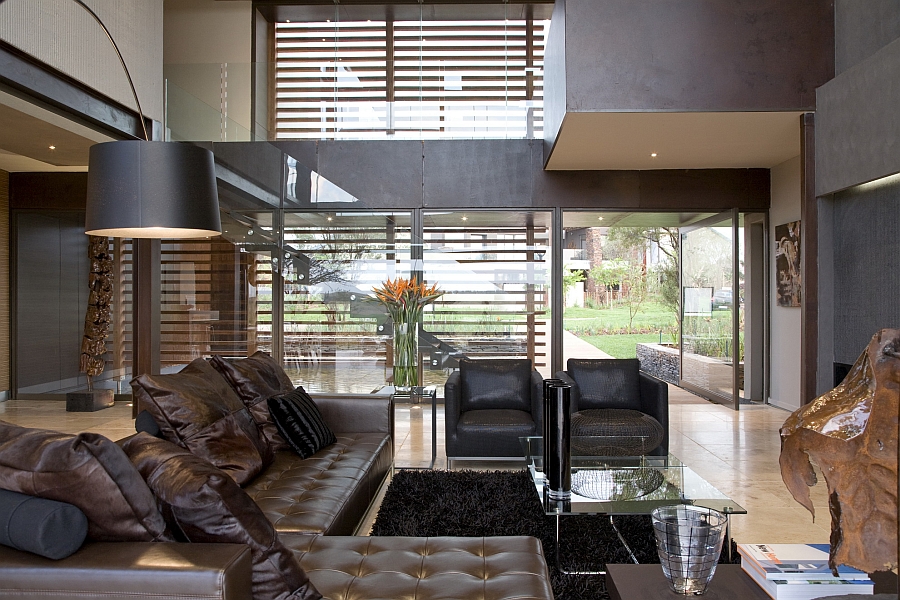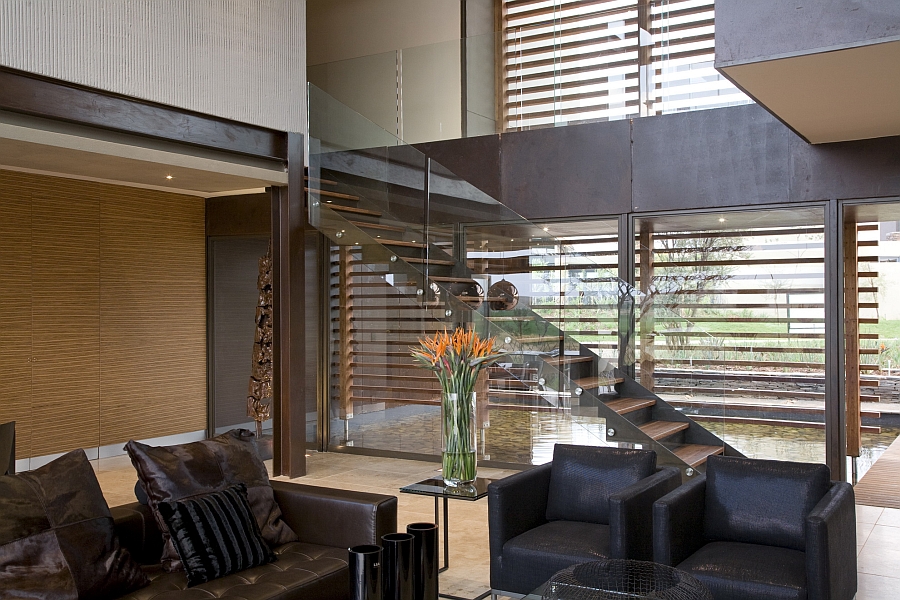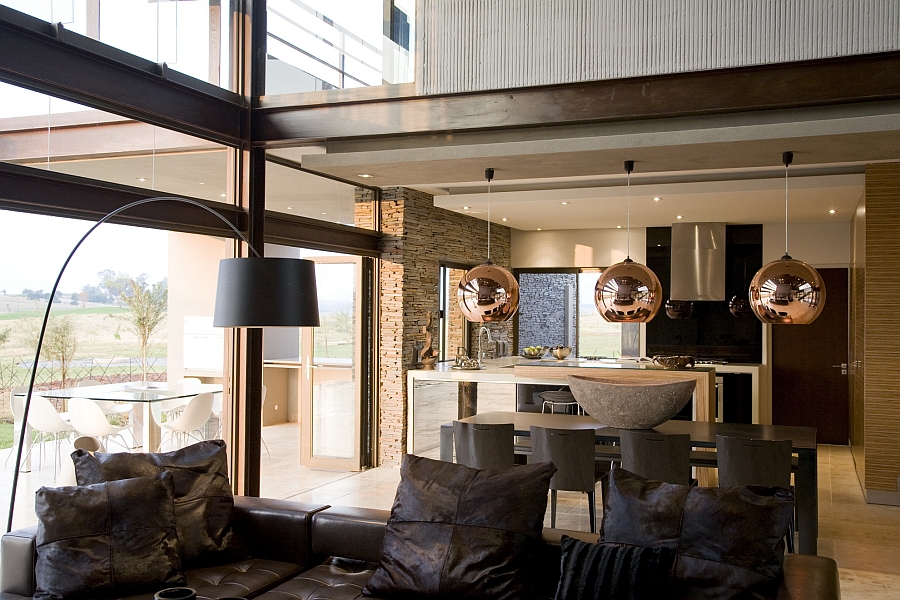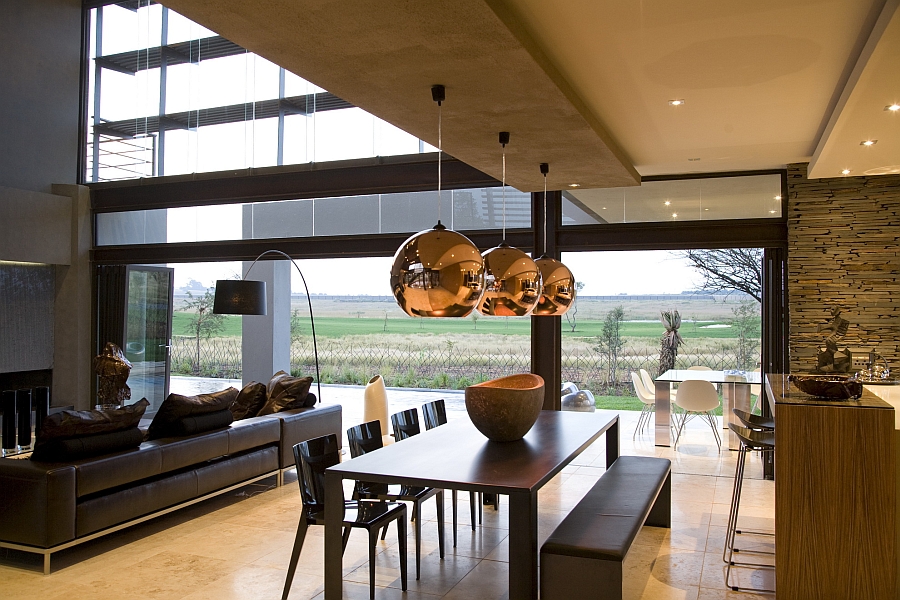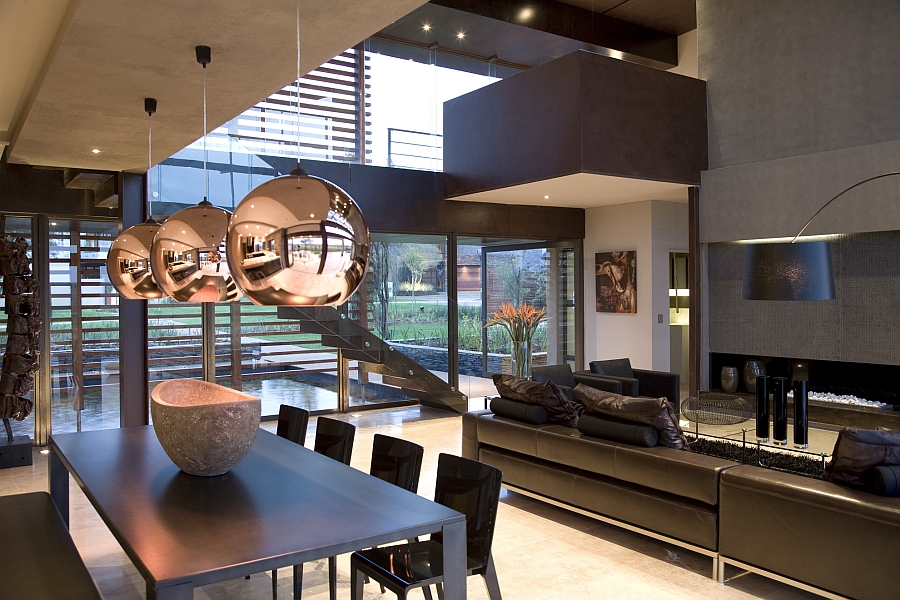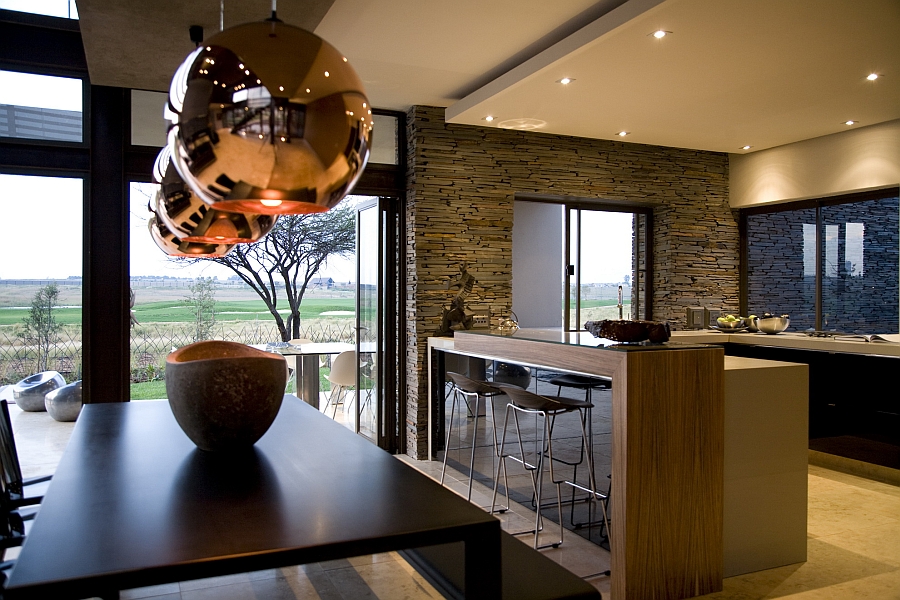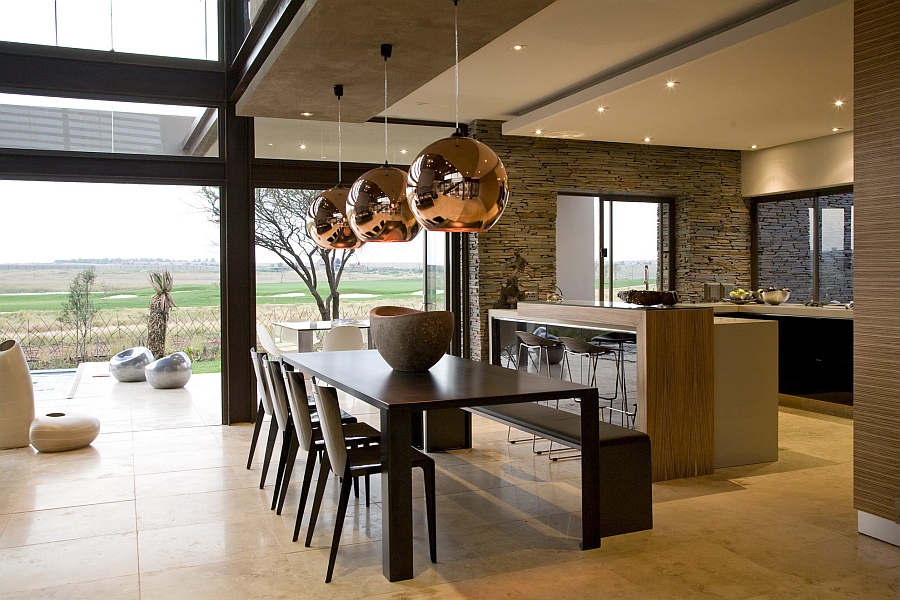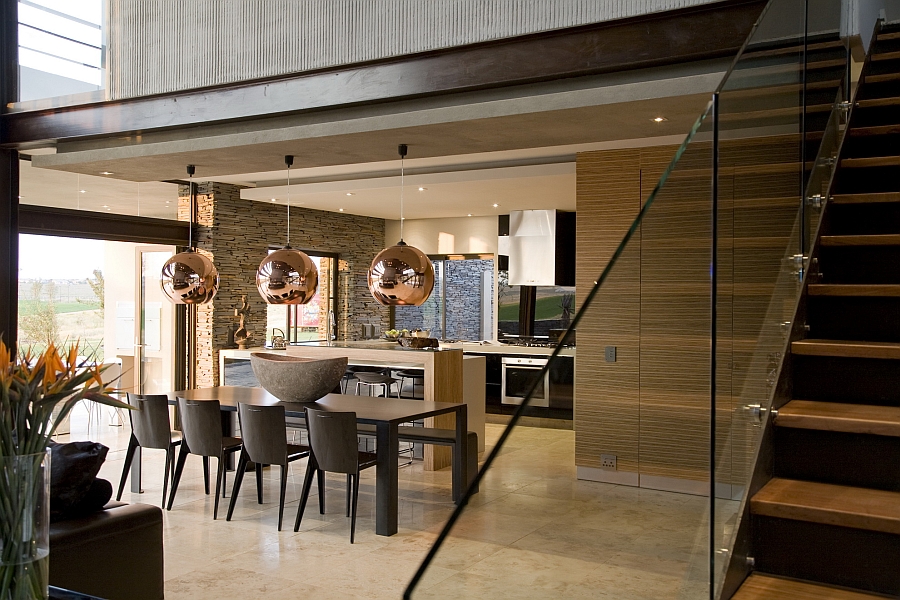 Part of the design is a two-foot-thick, stone-clad western wall serving as a heat absorber, making the home ecologically smart and functional. Furthermore the windows of this residence are recessed, with brise soleil that are strategically cantilevered to absorb the sun during the winter months, while blocking it in the summer.