How often have you looked at the pattern of light your bedside lamp or the dazzling living room pendant creates? Most often, our focus firmly remains on the lighting fixture itself and the extent of the illumination it offers. While lamps have evolved as gorgeous sculptural additions that add value to the interior even when switched off, few transform your home into a magical and dynamic hub like the Nymphs Lamps. Crafted with ingenuity and a sense of playfulness by Vainius Kubilius, these gorgeous and exceptional lamps completely alter your perception of what lighting can do to a contemporary space!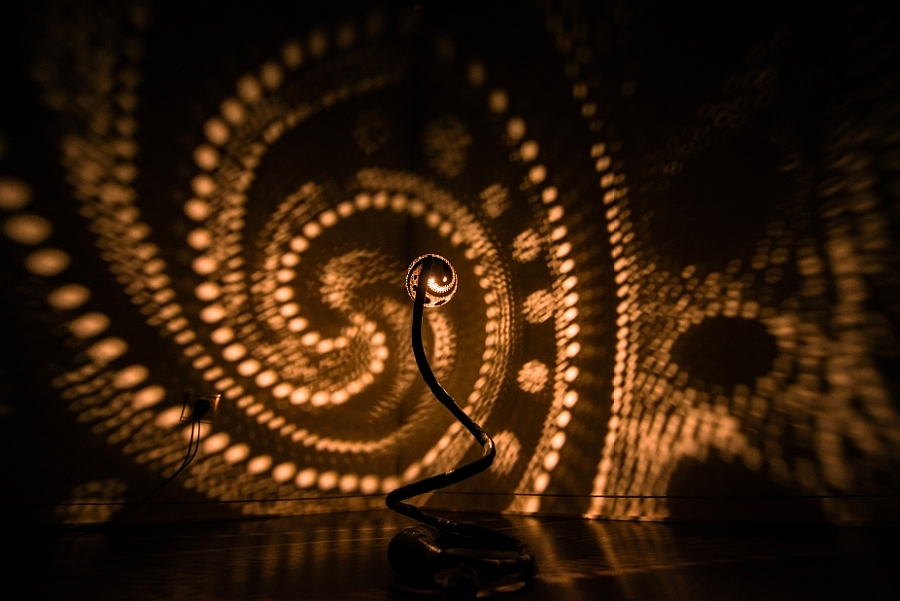 While traditional candle lights and beautiful wall art might seem a bit mundane to you, these brilliant lamps from Nymphs bring together the charm of both elements while creating a dreamy and romantic ambiance. Vainius Kubilius crafts each of his lamps with great personal care, and the lamp heads are constructed from coconut shells, which are perforated by a thousand tiny holes. A change in both the pattern of the holes and their size creates the many styles and forms of these versatile and artistic lamps.
With the skin of the lamps being made from suede with varnished corks, these amazing pieces come to life once natural light gives way. At $140 a pop, they are not all that expensive and do give your living room or bedroom a sense of individuality and exotic charm. Adaptable and charismatic, these lamps allow you to play with both light and moods…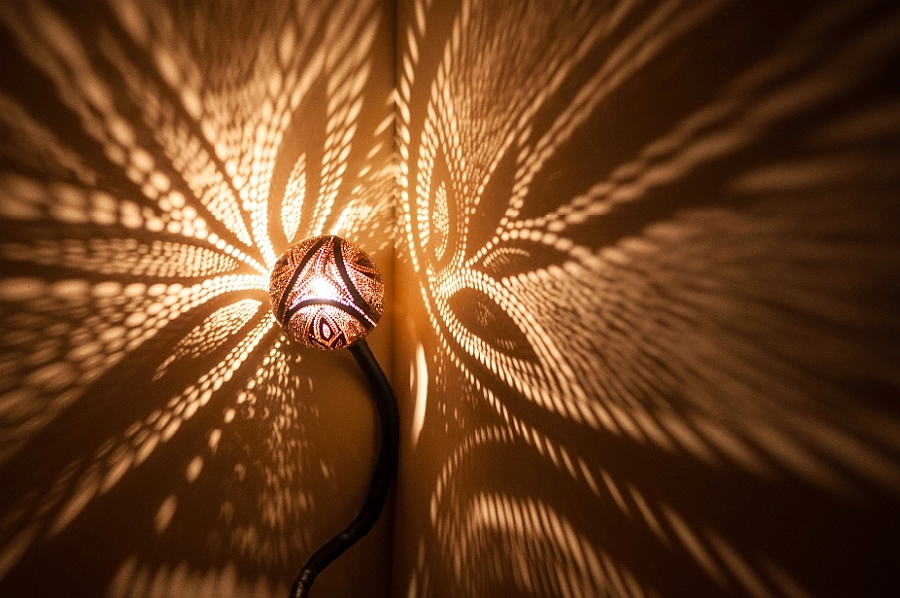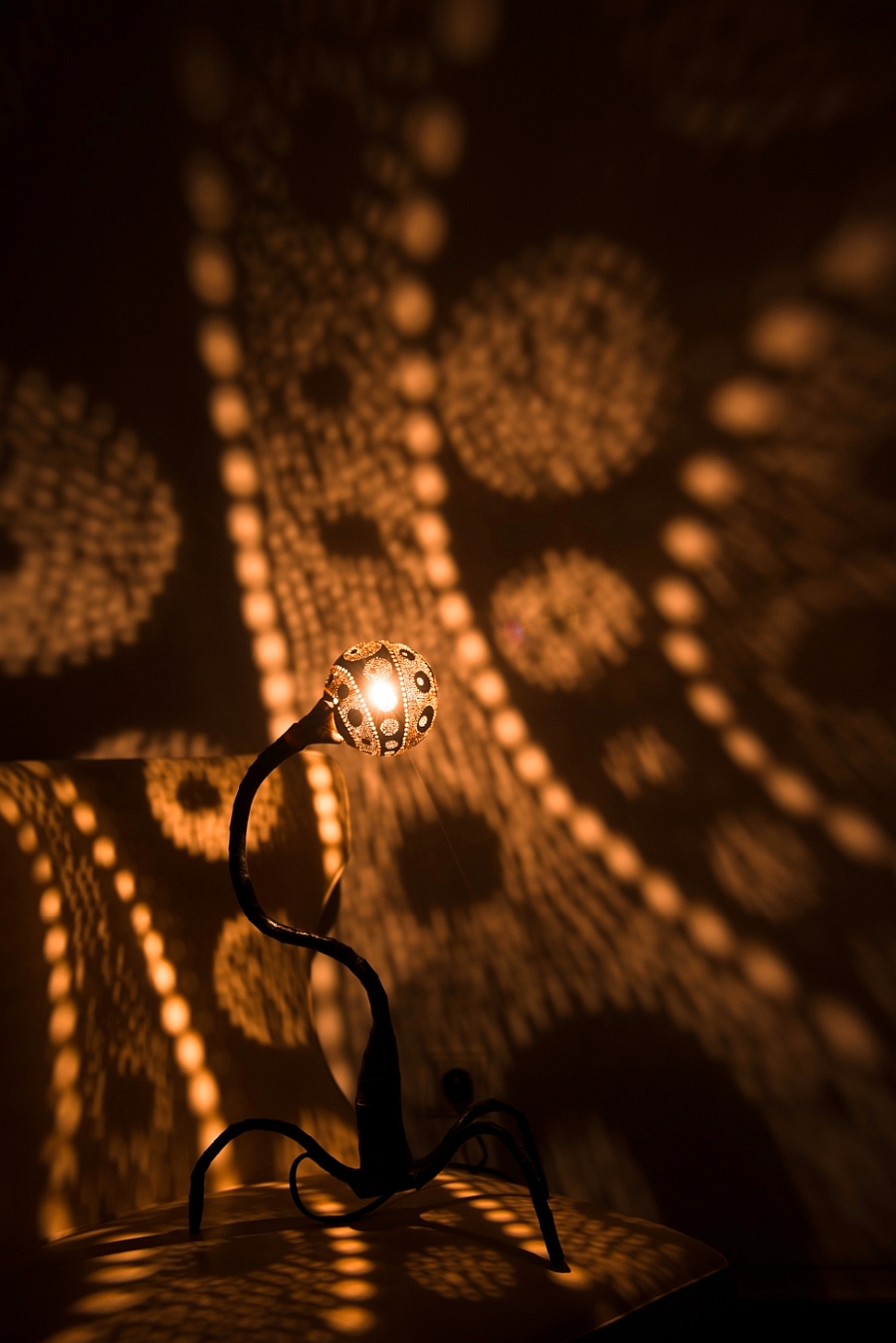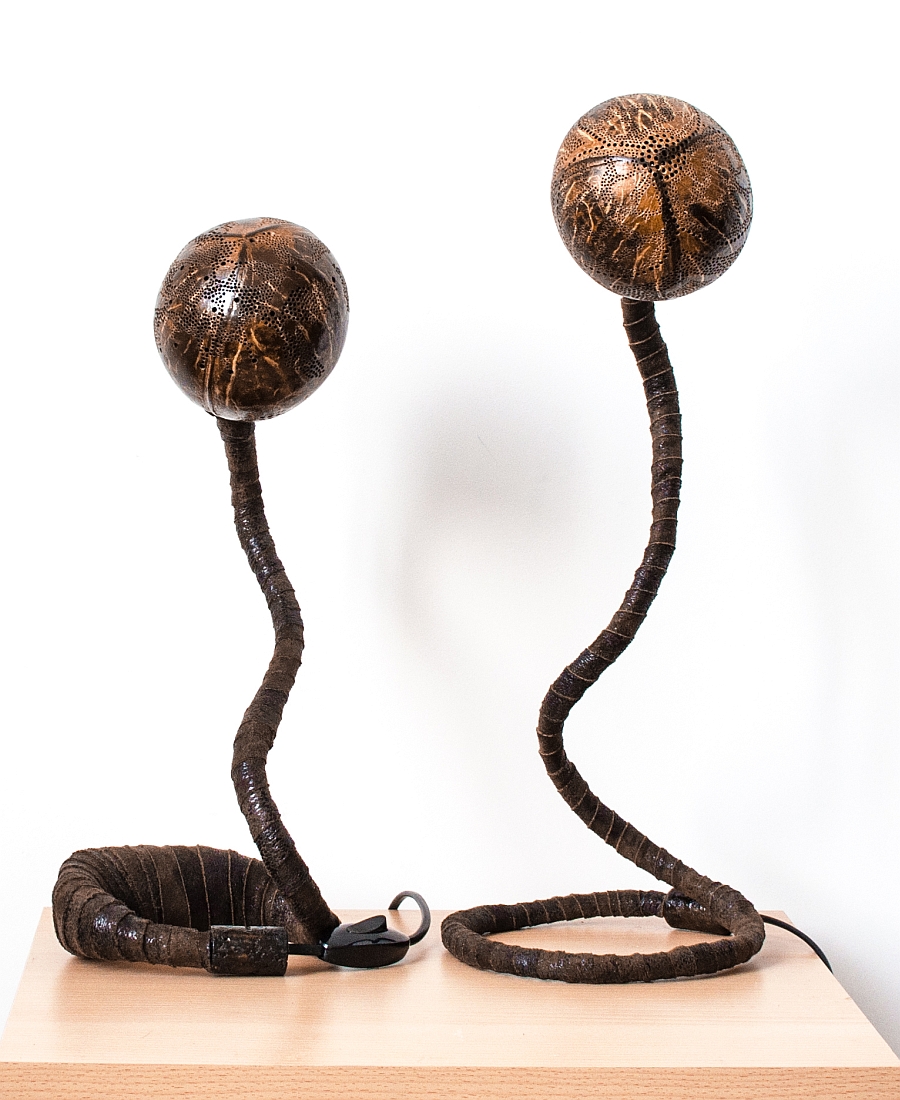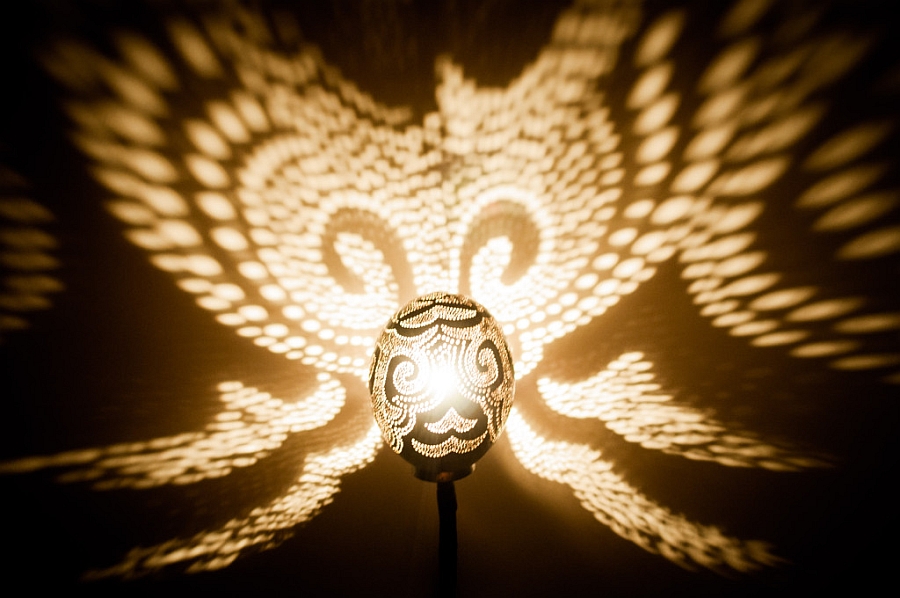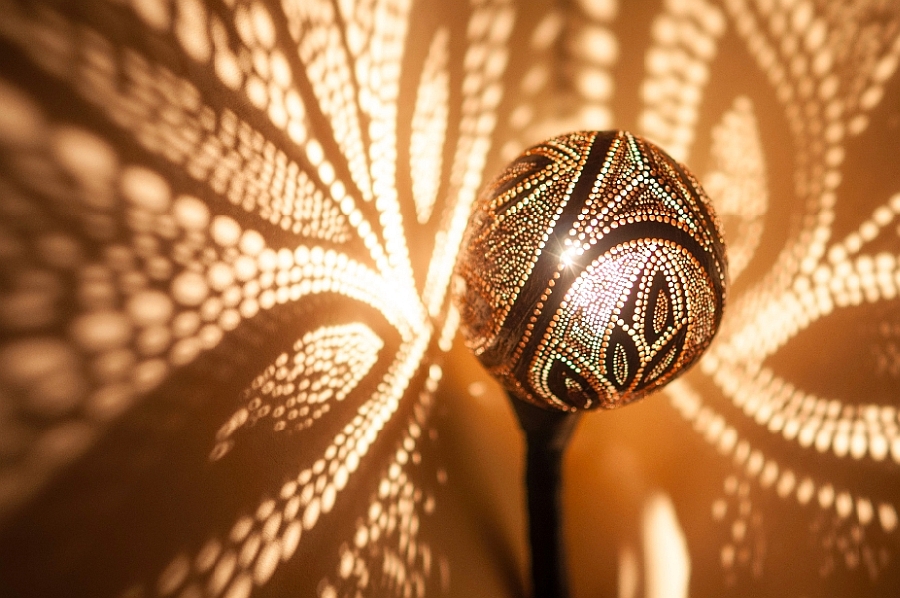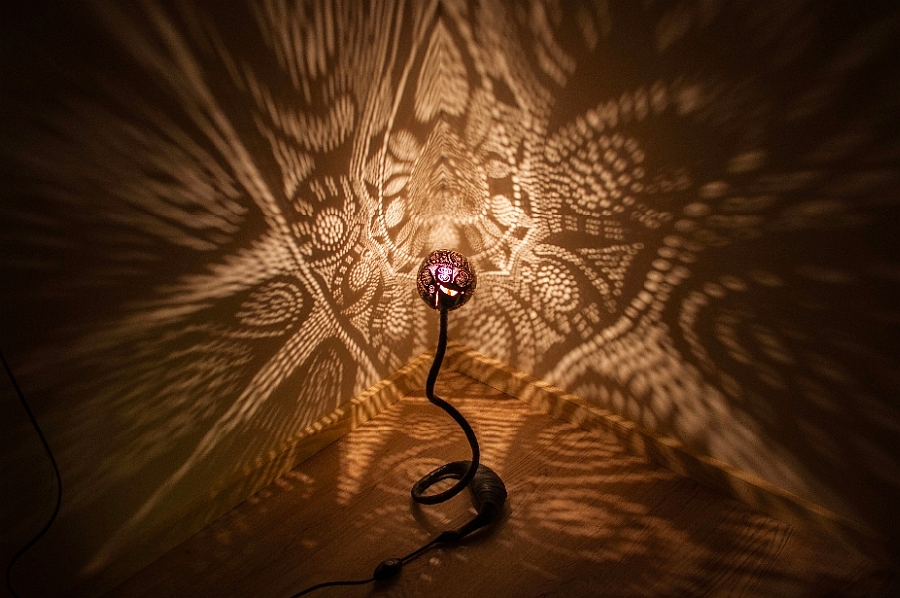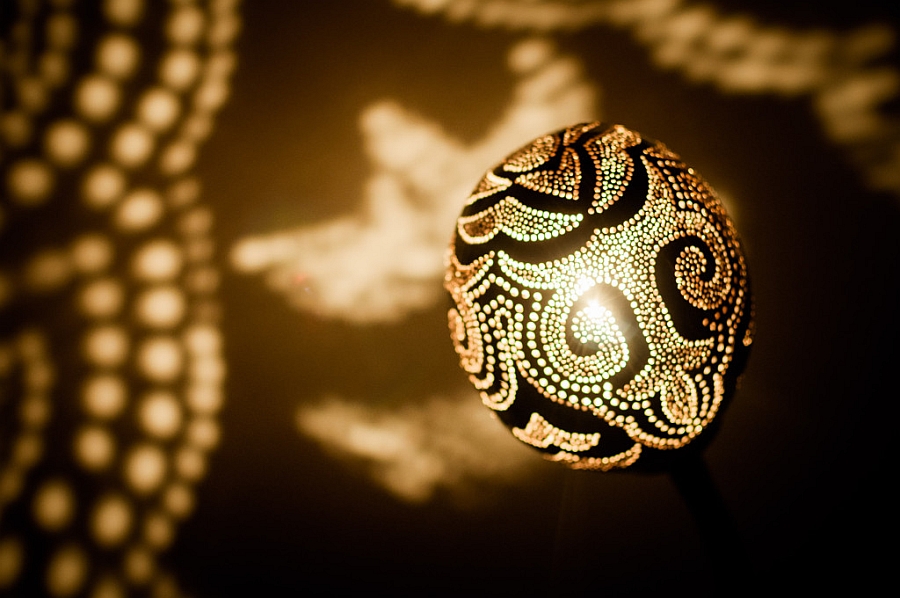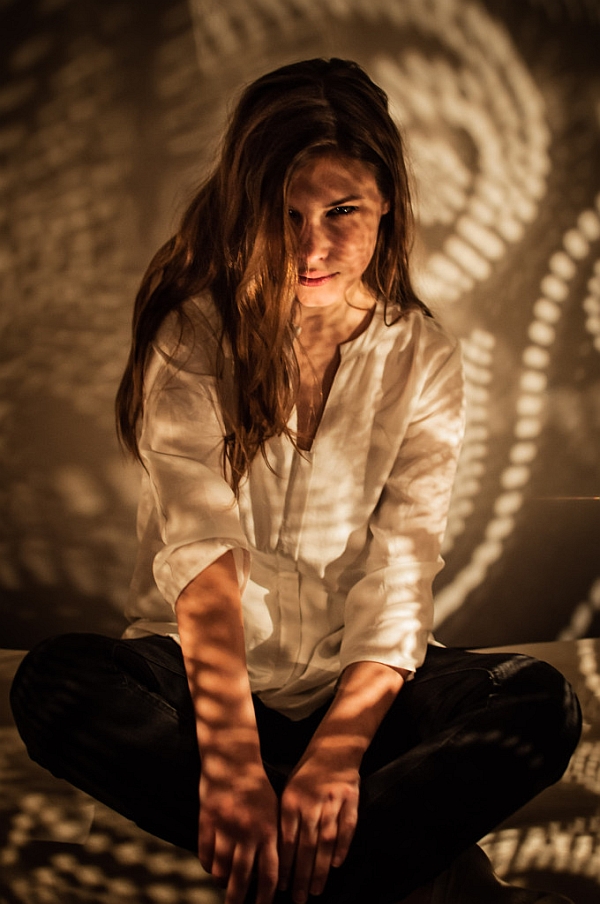 I started to learn how to create lighting that would give people a feeling, not just provide light. I'd love to think that my lamps are some sort of aphrodisiac that will create more passion in people's lives. And passion is needed.
– by Vainius Kubilius