Glass as an architectural element has evolved by leaps and bounds in the last decade. One of the obvious reasons is the evolution of the manufacturing process, which has resulted in a wider variety of finishes and choices. Not to mention, the use of glass as a defining element in many iconic structures has truly elevated this material to the next level. And leading this list is the Fifth Avenue Apple Store in New York and its now world-renowned glass stairway. While the staircase was designed by architect Peter Bohlin, it is said that Steve Jobs played a big part in making glass the one significant element in all of Apple's architectural designs.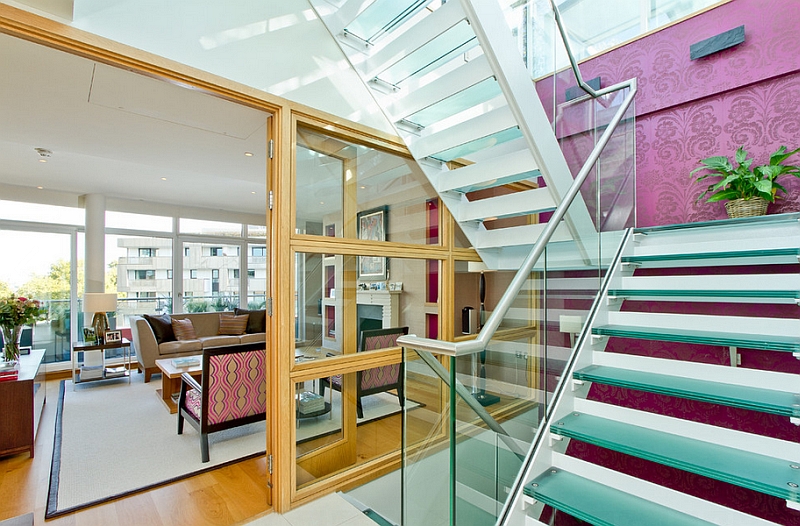 by Chris Snook
Since then, it seems that interest in glass staircases has reached new heights. Everyone wants one of those Apple Store staircases, with a twist here and a dash of color there! Stairways clad in glass bring with them plenty of advantages. There are the obvious problems with practicality and maintenance, of course. Yet few things come close to these sizzling sculptural additions that bring home drama and grandeur.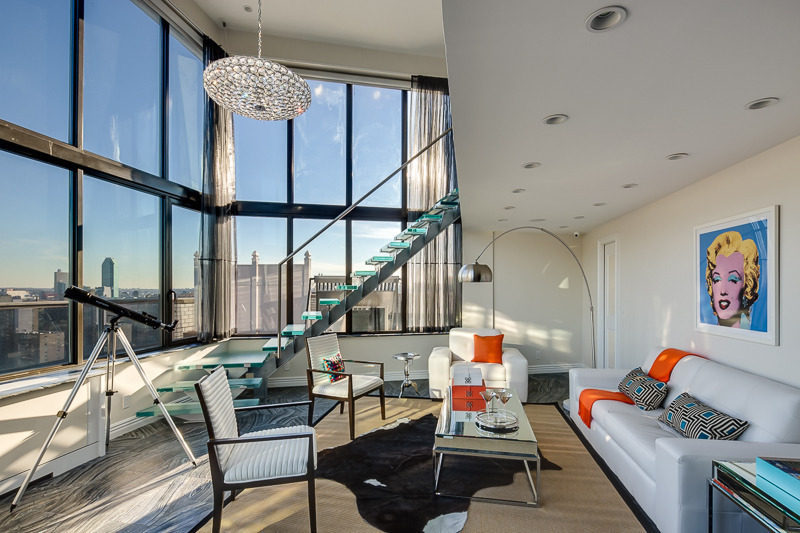 Explore the iconic Frank Sinatra Penthouse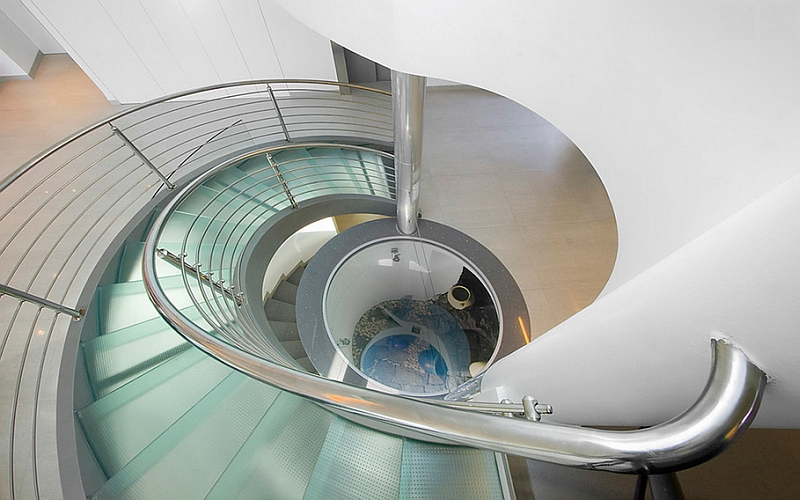 by Elad Gonen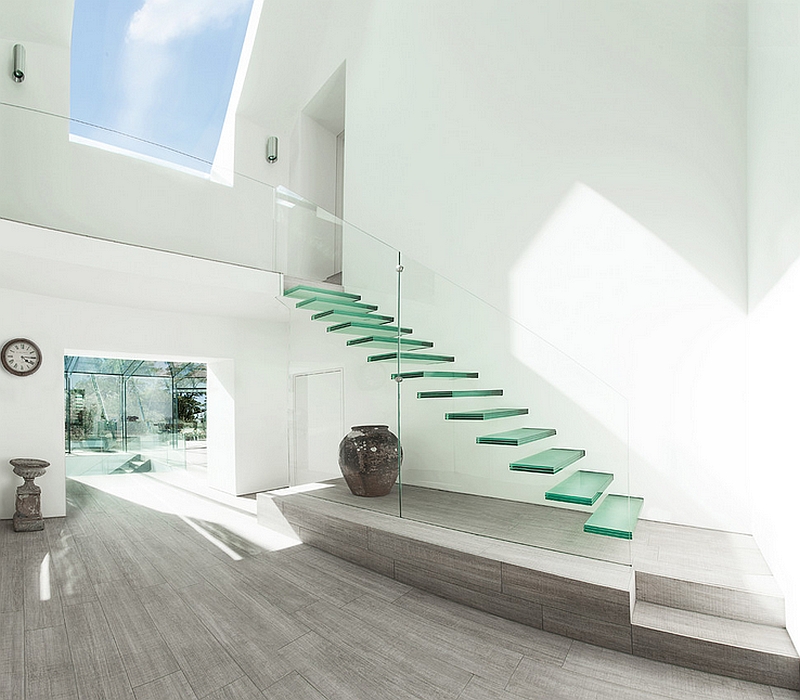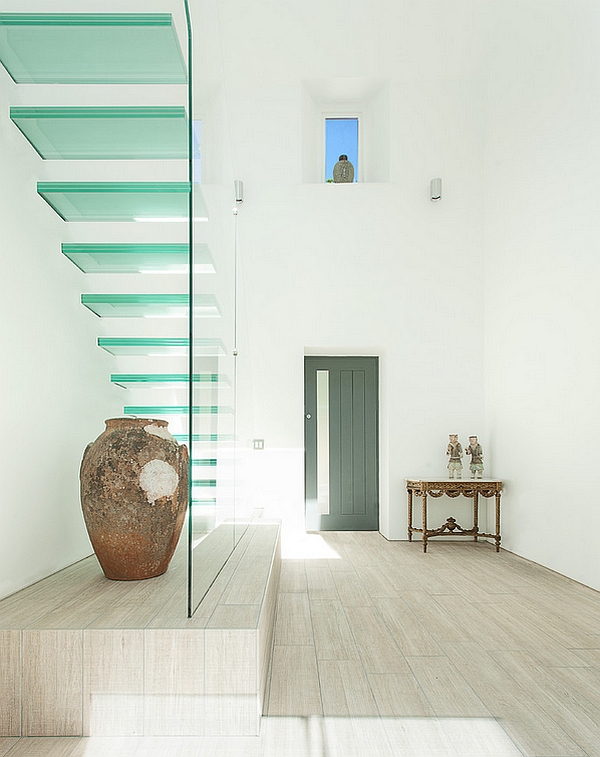 by AR Design Studio Ltd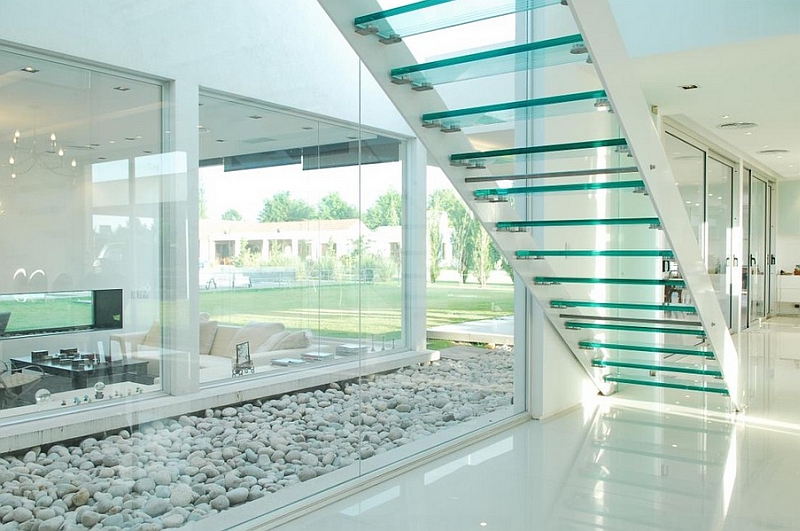 by Vanguarda Architects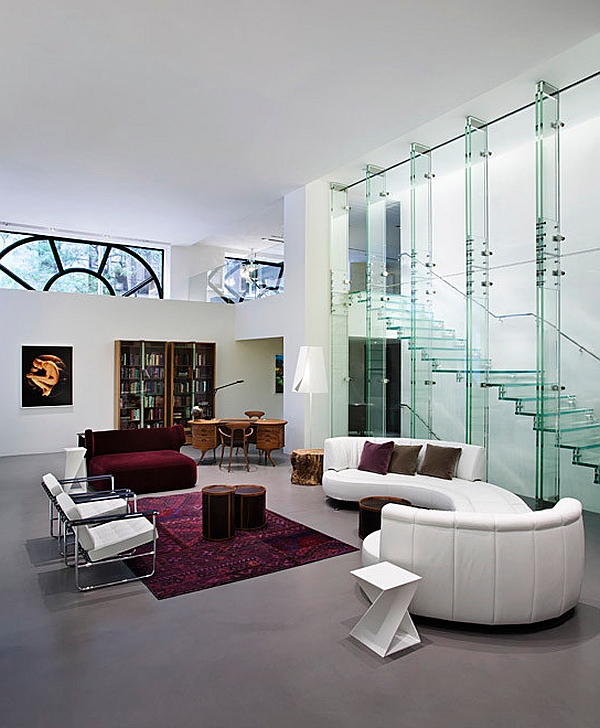 by Robert Granoff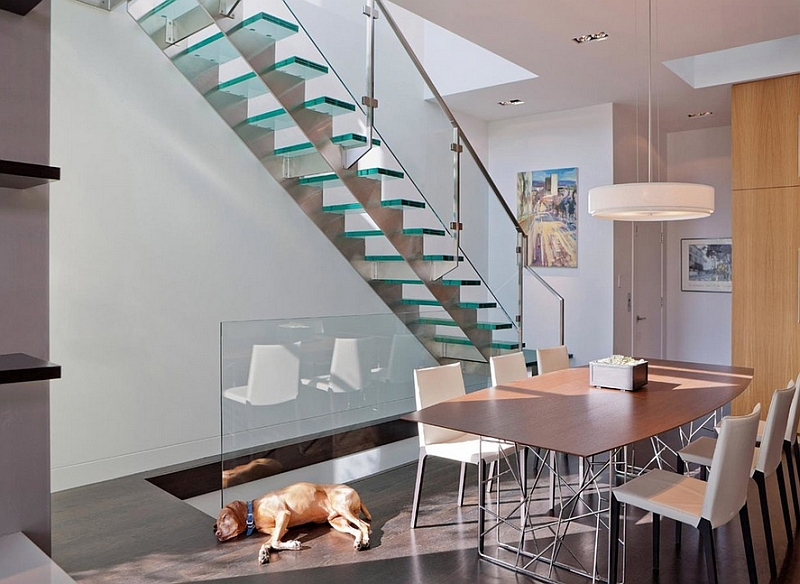 by Dawson & Clinton
A Glassy Twist in the Story!
When it comes to staircase designs, it is often the spiral wonders that turn heads and become instant focal points in any room that they adorn. Why not take this magic a step higher with the spiral glass staircase? While they do look visually spectacular, spiral glass stairs are often not for the faint of heart! Even if you have a sturdy railing providing ample security, these stairways quickly separate those with vertigo with those who are not intimidated by heights. Glass lends lightness to the room, and even the most firmly anchored glass steps look like they are floating in mid-air.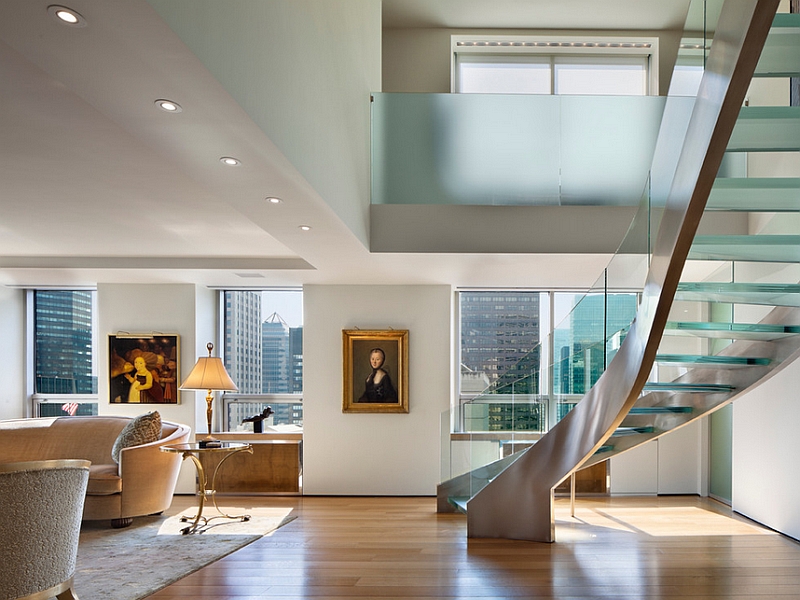 by Stedila Design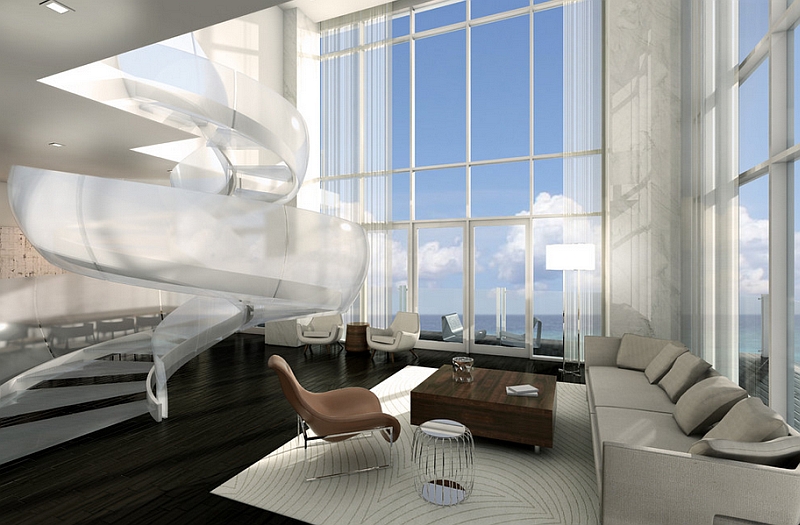 by David Howell Design
Spiral staircases are also a wonderful way to save space. With most modern homes using simple, straight lines, the addition of a few curves also brings a welcome geometric contrast. Mesmerizing and often overwhelming, the spiral glass staircase makes a contemporary statement like none other!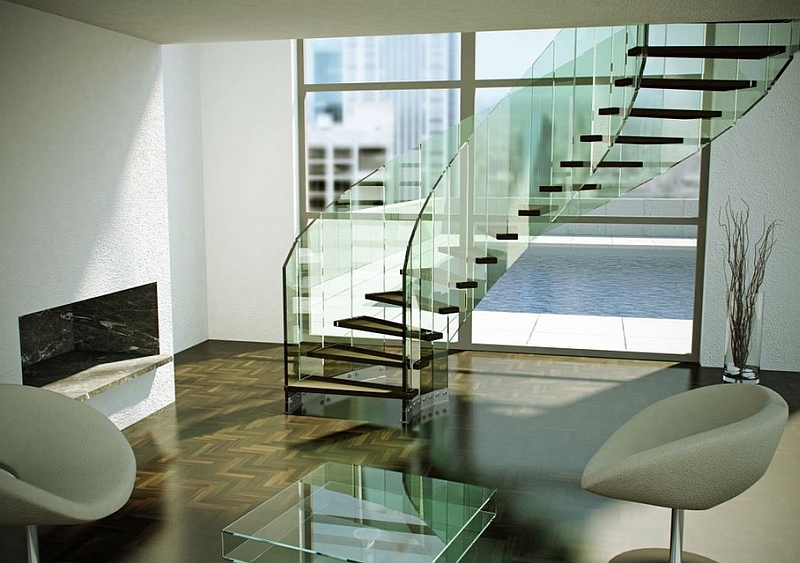 by Siller Stairs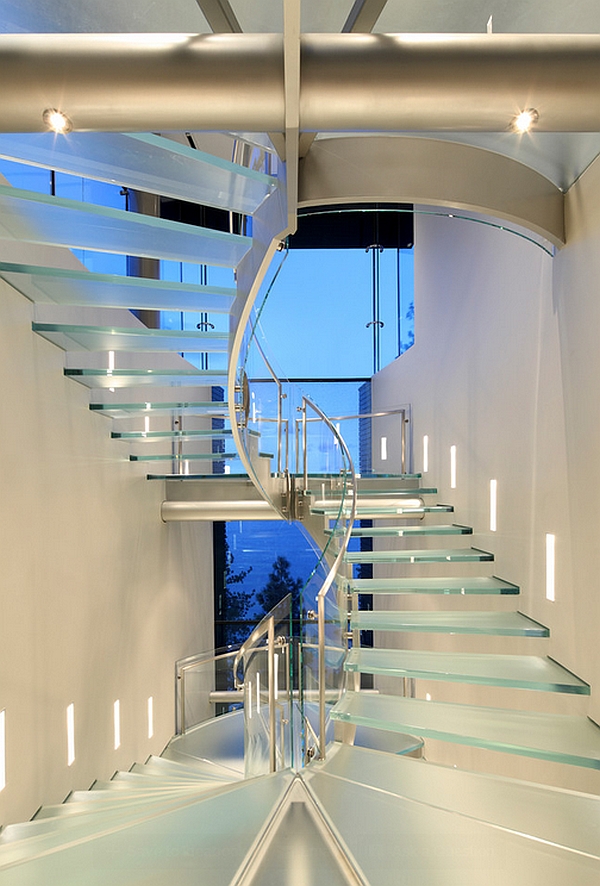 by Curtis Laney & Laney – The Design Company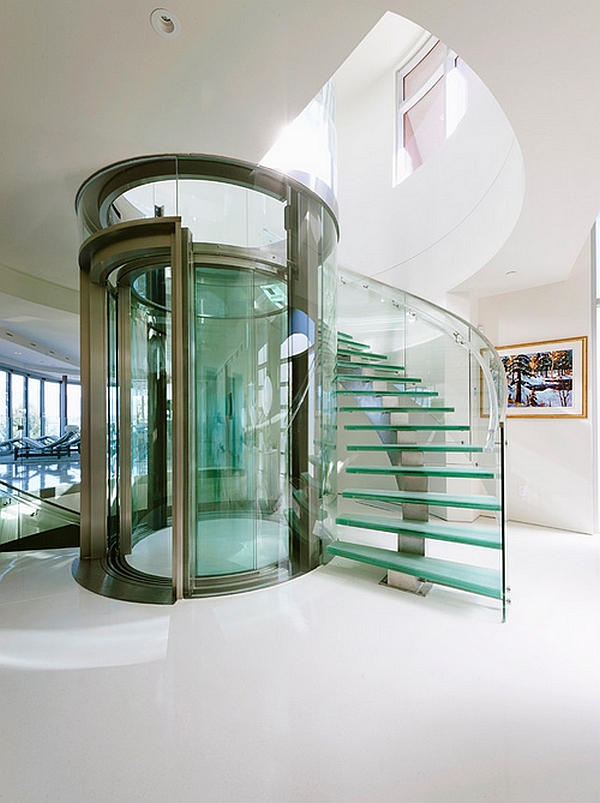 by Revival Arts – Architectural Photography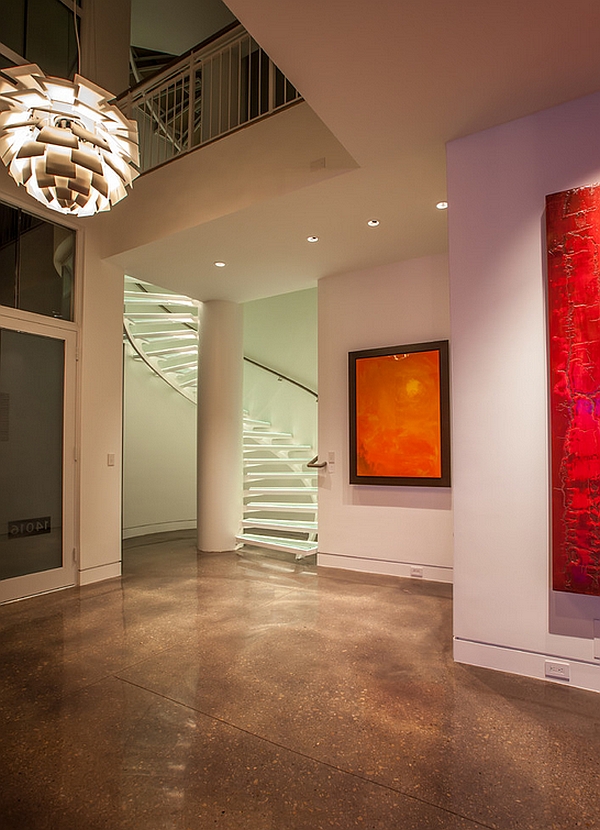 by Key Residential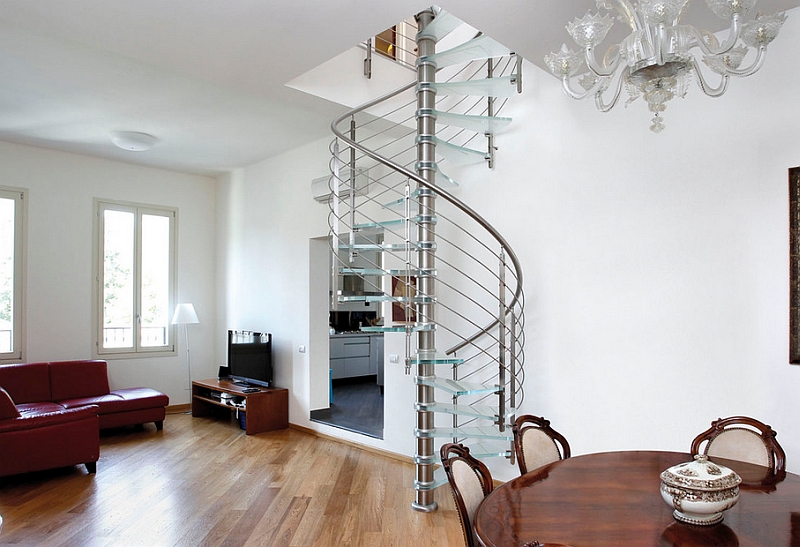 by European Cabinets & Design Studios
Function Follows Form+
As we talk about glass stairways, most homeowners tend to immediately ponder the practicality of such stairs. And we will not beat around the bush or tell you that these stairs are as practical as those sturdy, traditional wooden ones you already have. The simple fact is that they are NOT. But that doesn't mean that glass stairs are so fragile that they will crumble if you step too hard on them. Most glass stairs come with a special anti-scratch treatment, which allows them to handle some basic wear and tear without too much damage. There are plenty of glass stairs that will not break unless you specifically use a sledgehammer to get the job done!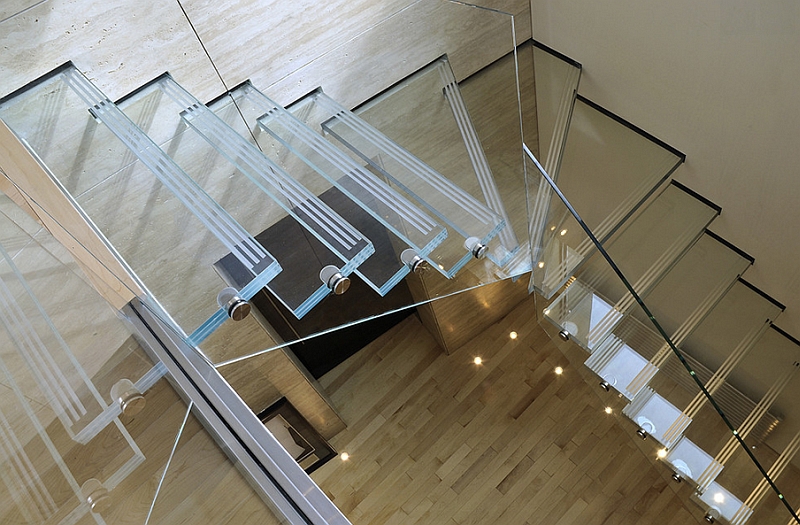 by Elite Metalcraft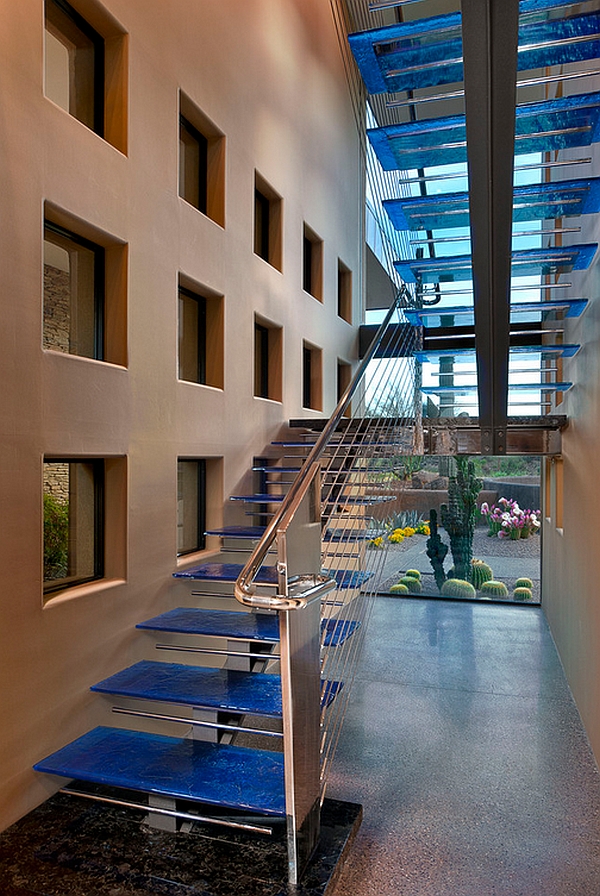 Having said that, think of the glass staircase as a sculptural addition rather than a practical one. Function absolutely takes a backseat when compared to practicality in the case of these glittering beauties. Most designers will advise you beforehand to have another, more regular stairway so that the glass stairs can be used sparingly. Moreover, if your house is loaded with kids or pets, it might not be the best option either. If you want one of these, be prepared to take on the work that comes attached…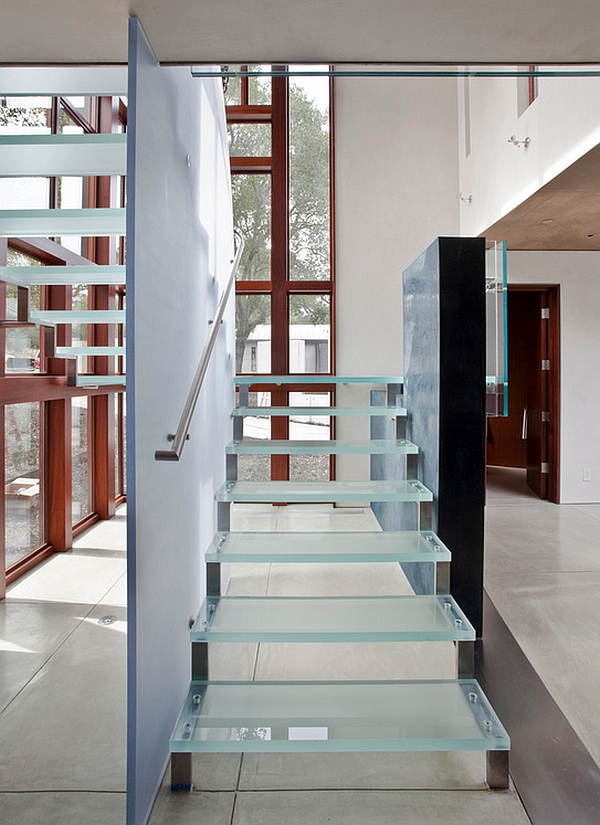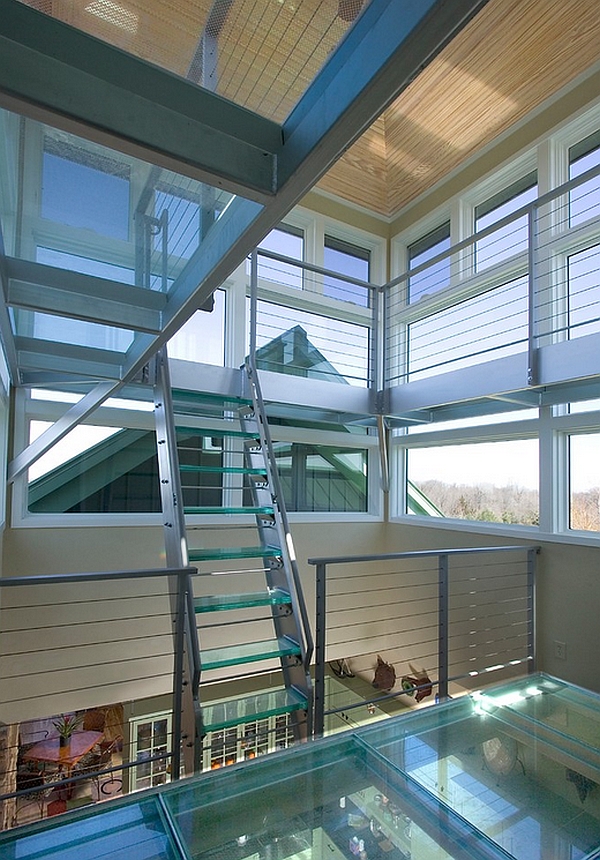 by Boyer Building Corporation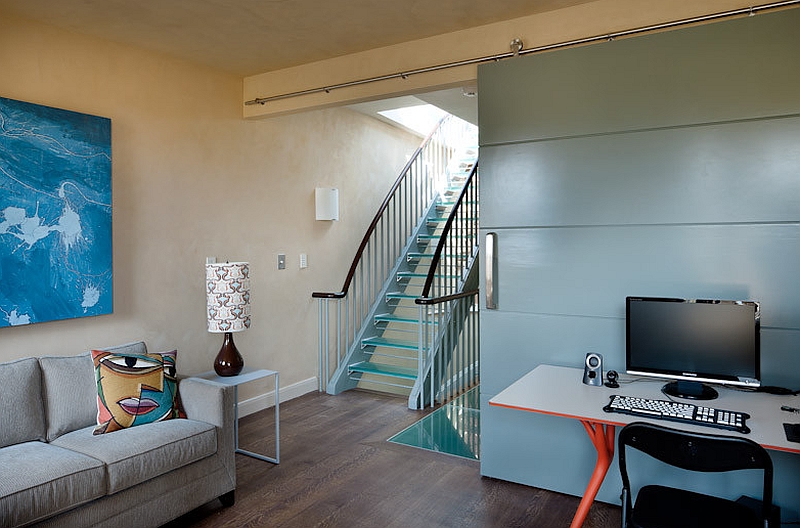 by Lisa Teague Design Studios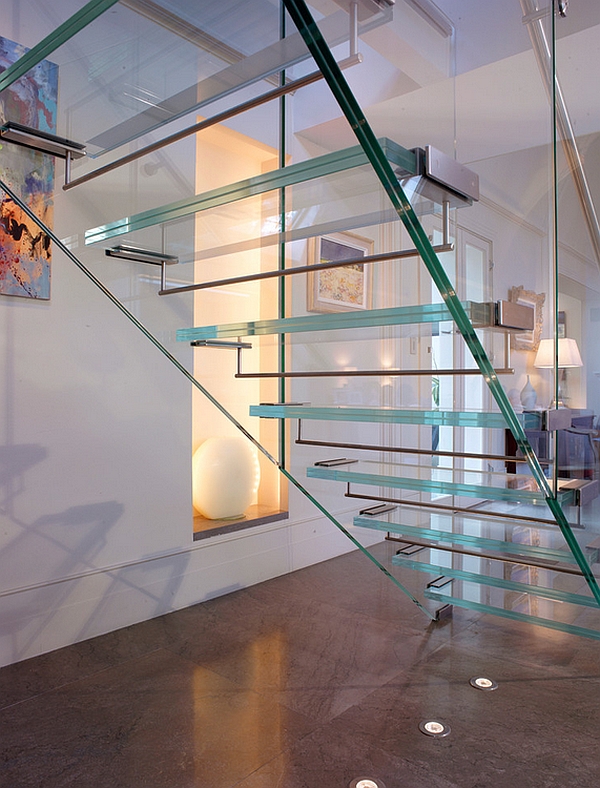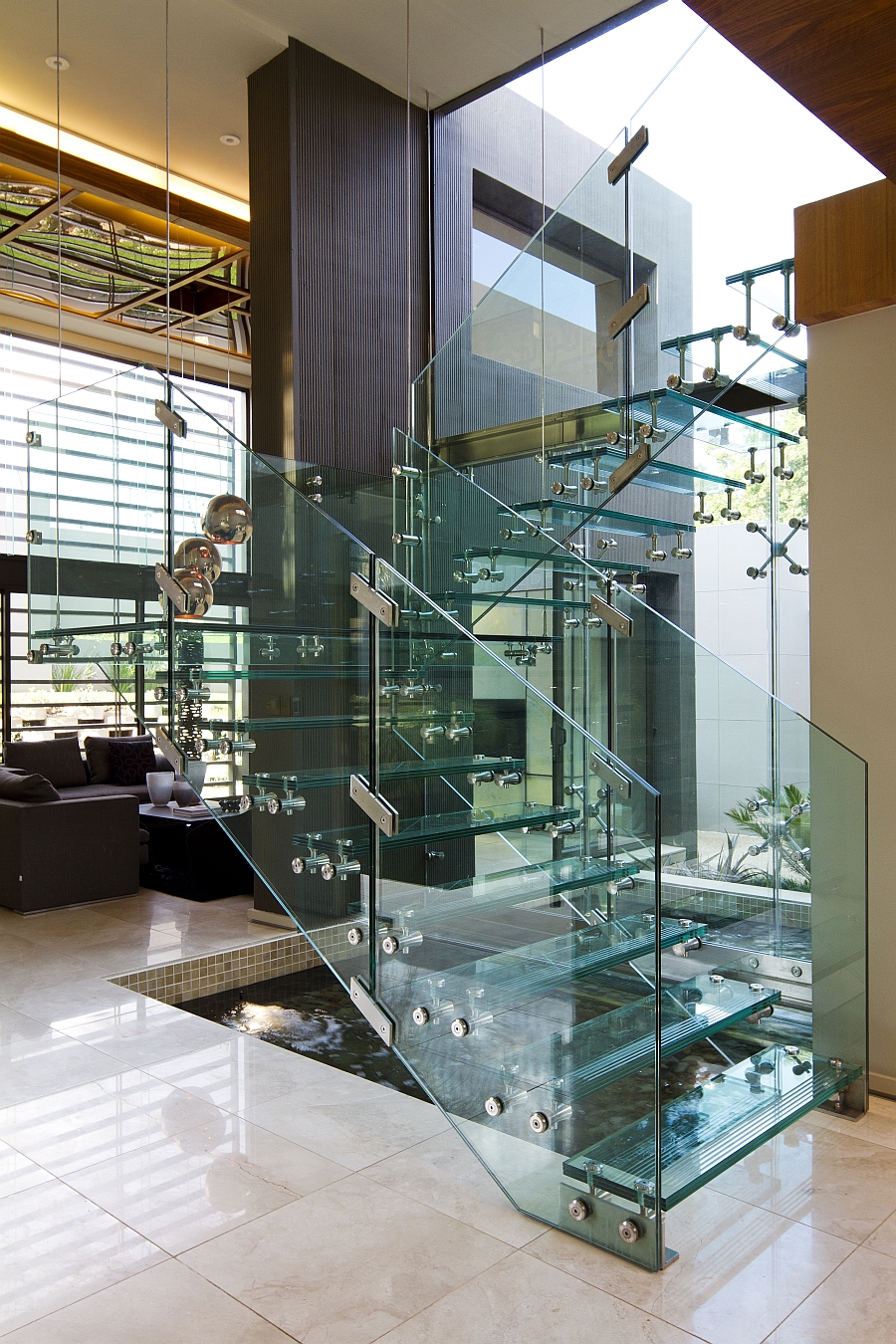 by Nico van der Meulen Architects
An Amalgamation of Textures
Think of the glass stairway as another smart way to bring together a multitude of textures. If you have a home that is already filled with concrete, stone and wood, this is an irresistible option that will lend balance to the interior. Glass stairs also allow light to move around in an unhindered fashion, ensuring that ventilation is never a problem, even in the trickiest of corners. Sandblasted glass steps or steps with an etched base are ideal, as they ensure the passage of light, but still solve the obvious privacy issue that comes with glass stairways.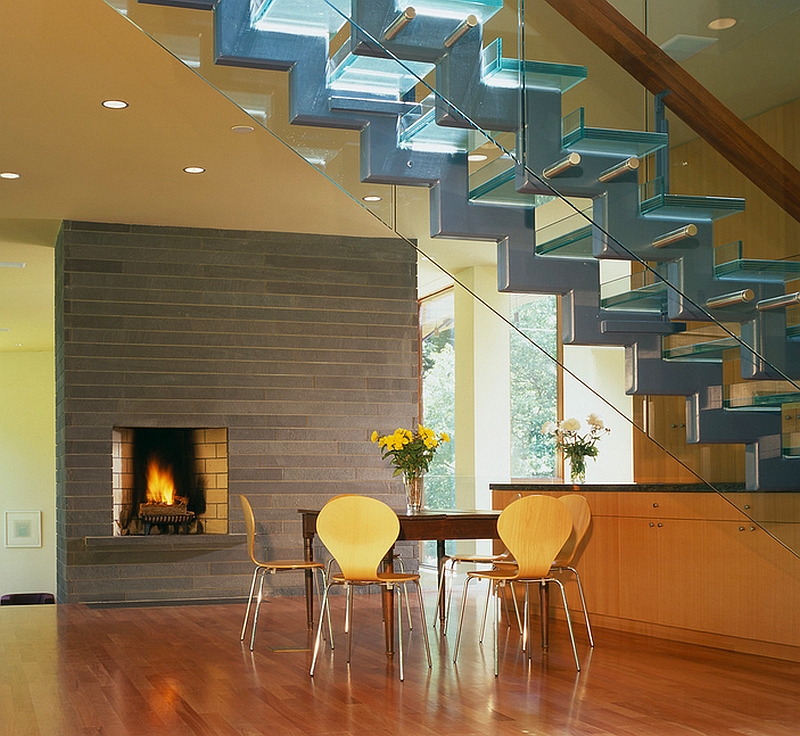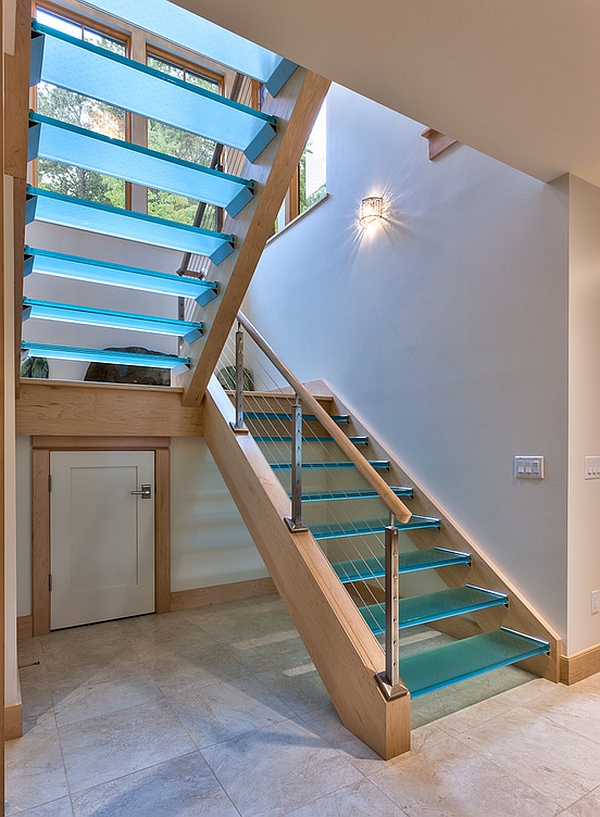 by Glennwood Custom Builders
The glass staircase has become such an integral part of the Apple appeal, apparently the company is even seeking a patent on the design that graces their stores! There is no doubt, though, that glass has indeed transformed both retail and residential architecture in the last decade or two. It has opened up possibilities that have transformed interiors and ushered in a whole new ambiance. And the sparkling glass staircase is most definitely the exclamation point!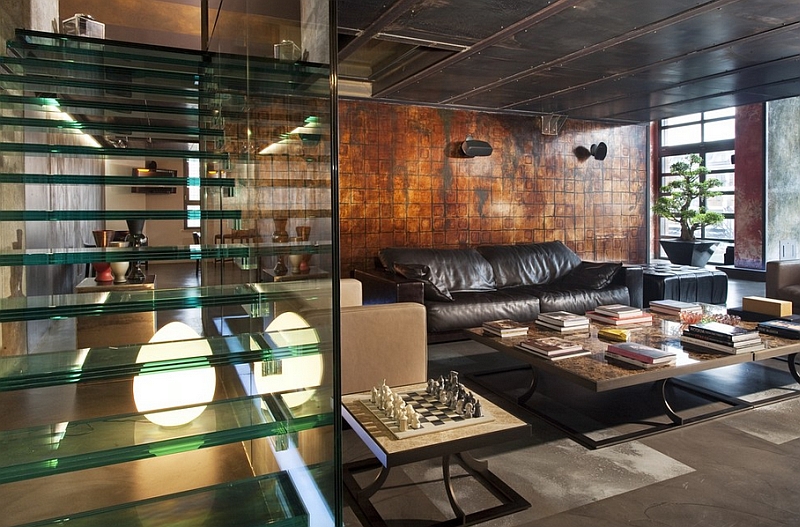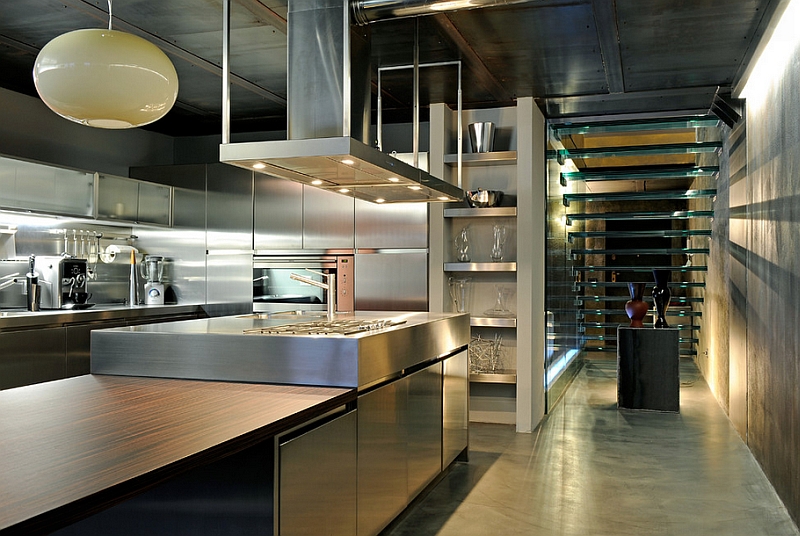 by Marco Dellatorre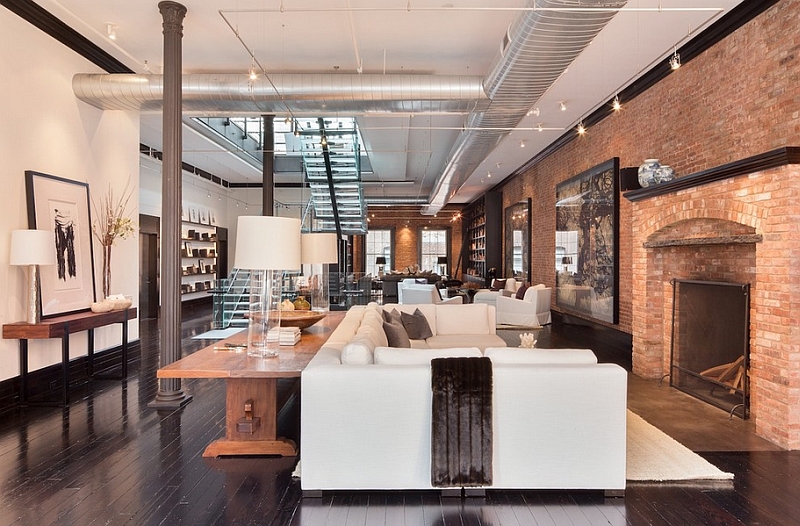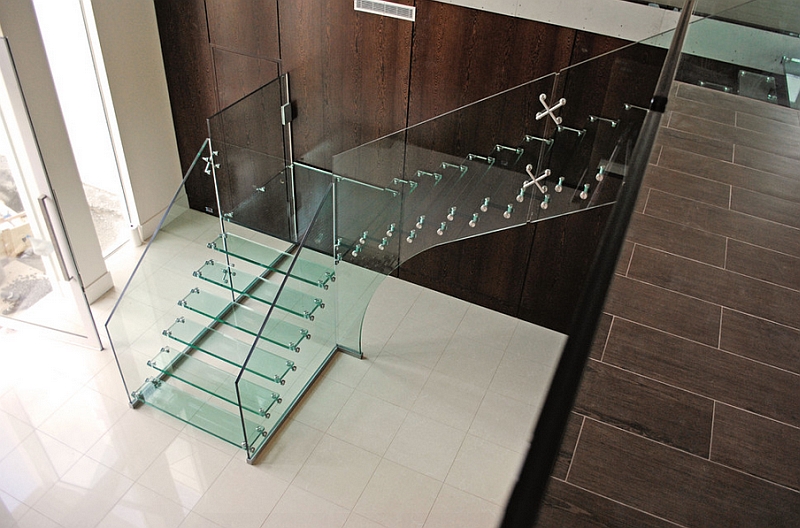 by Siller Stairs