Looking for some vintage bedroom ideas? I sure am! I love incorporating the decor of decades past, and I'm fascinated by the return of decade-specific trends, such as the lacquered furniture of the 1980s. In fact, some trends span multiple decades, such as the use of brass in accent pieces like lamps and figurines.
When you hear the word "vintage," you might think of floral quilts, charmingly worn bedside tables and your grandmother's china collection. But today's post shines the spotlight on the vintage-meets-modern bedroom. And I've deliberately focused on the second half of the 20th century, including the 1970s and the 1980s–two decades that are often overlooked. Let's explore a truly unique set of vintage options, including ways that you can update retro decor for the modern home…
Mid-Century Modern Bedroom Ideas
Tapered legs, striking silhouettes and abstract art are a few of the features you'll find in the Mid-Century modern home. With a plethora of solid wooden pieces to choose from, many of which have held up beautifully over time, it's no wonder the clean lines and sleek forms of this era are a consistent favorite among design enthusiasts. Below we see a modern bedroom that's heavily steeped in Mid-Century style. [photo by Tara Bussema, from Neat Organization and Design]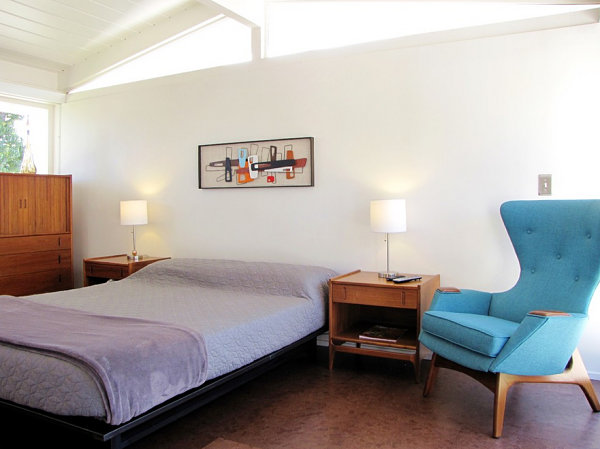 Now let's talk about how to get the look in your home. Above we see a striking armchair in a vivid shade of blue. A comfy, stylish chair is the perfect decadent addition to the bedroom. In fact, this very Adrian Pearsall for Craft Associates Lounge Chair can be yours, thanks to online sources such as 1stdibs dealer Chris Howard Antiques & Modern. A walnut frame and a high back are two standout features of this newly upholstered piece from 1965…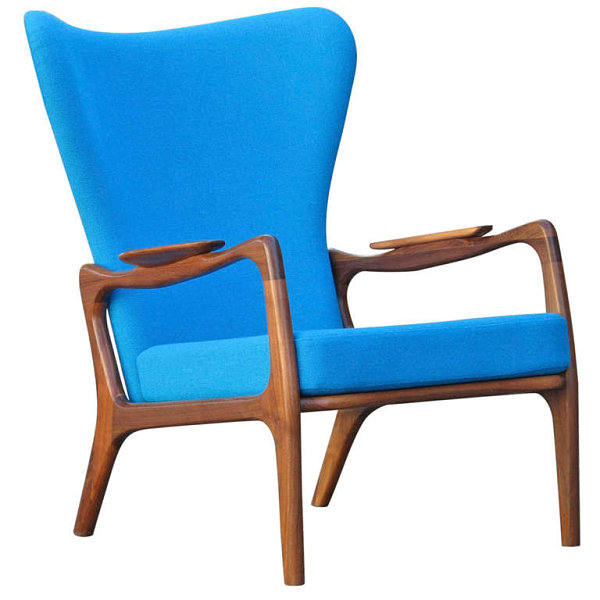 And we can't forget the simple beauty of angled legs, as shown in the Mid-Century Nightstand in Acorn from West Elm, a new piece inspired by Mid-Century design. This item would be perfect as a bedside table, don't you think?!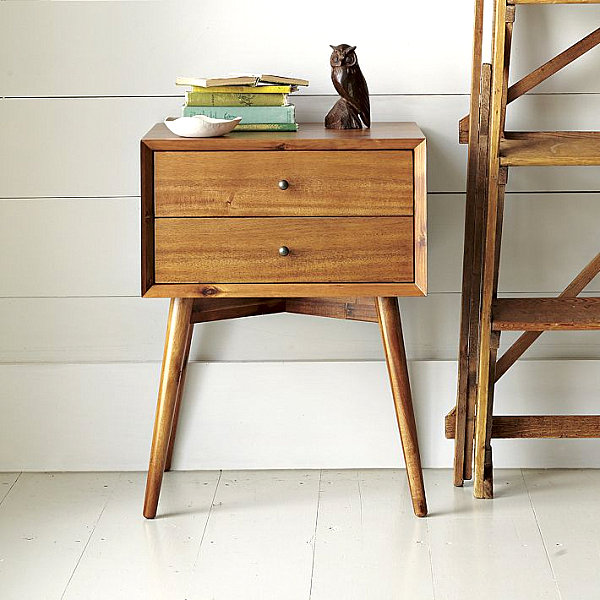 Looking for a little reading light? This Pillar Table Lamp in Antique Brass from West Elm is a welcome addition to the Mid-Century bedroom with its linen drum shade and brass base.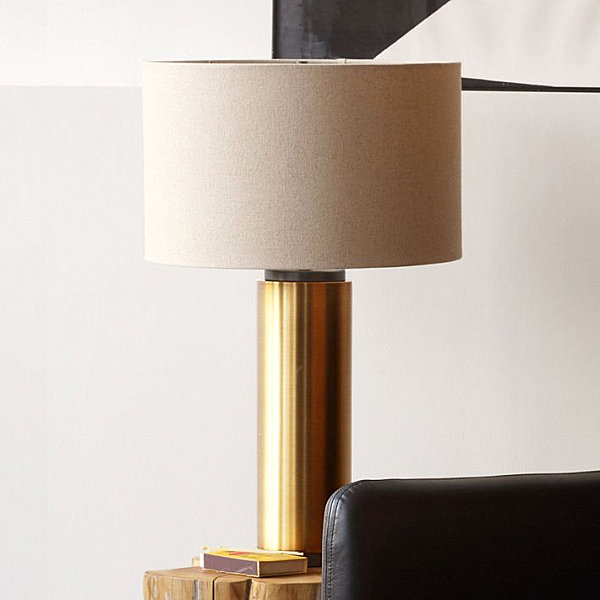 I was also able to track down the source for the abstract artwork in the bedroom featured at the top of this section. It's a wood and metal wire wall sculpture inspired by early Scandinavian designs of the '50s and '60s. From New Mexico Artist Bruce Yager, this piece is available through the artist's Etsy shop, Jetsetretro Design: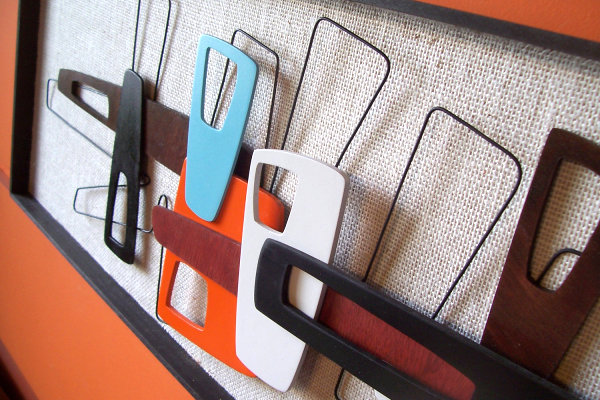 1970s Bedroom Ideas
Ready to return to the '70s? Don't assume that decor from this decade is synonymous with the family home of television's beloved Brady Bunch. Although there are elements of the Brady house that I'd gladly welcome into my own home! The '70s-style bedroom welcomes tones such as olive green, brown, yellow and orange. Heavy wooden furniture, brass accents and abundant houseplants are other standout features. Below we see a modern take on '70s style… [from Incorporated]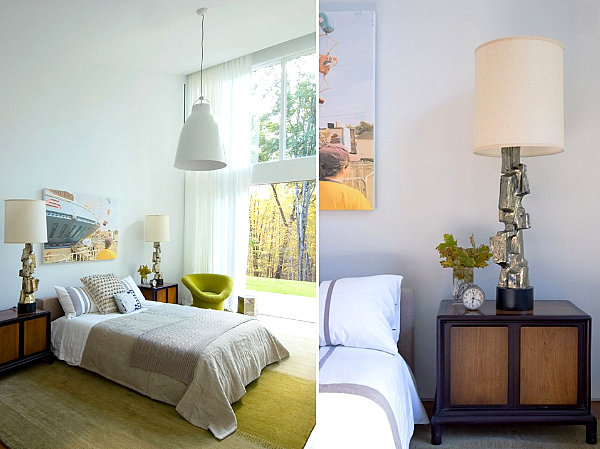 How do you get the look in your own space? Celebrate retro style with this 1970s Rotunda Chaise Lounge from 1stdibs dealer SPACE107. Reupholstered in chocolate brown velvet, this fabulous piece provides comfy bedside seating, much like the chartreuse selection in the bedroom above.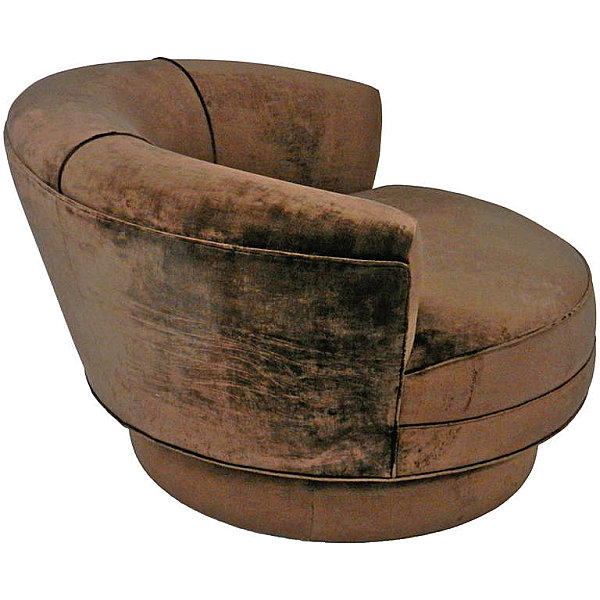 Don't shy away from shades of yellow and green. A bold shag rug like this Yellow-Green Area Rug from RugStudio can put a distinctly '70s spin on the retro-style bedroom, especially when cleverly combined with other statement pieces: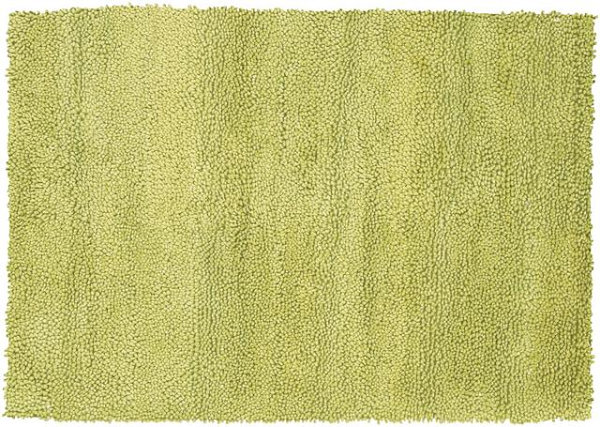 We can't forget about the power of brass statement lamps. We're talking big, chunky lamps with heavy bases and cylinder-style shades. This Pair of Lamps With Golden Leaves from 1stdibs dealer Regis Royant Gallery features black-painted metal bases. Did I mention that these showpieces are from 1970s France?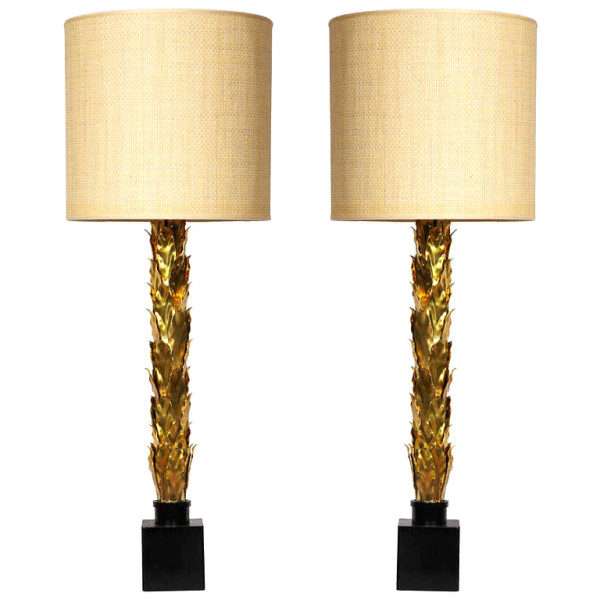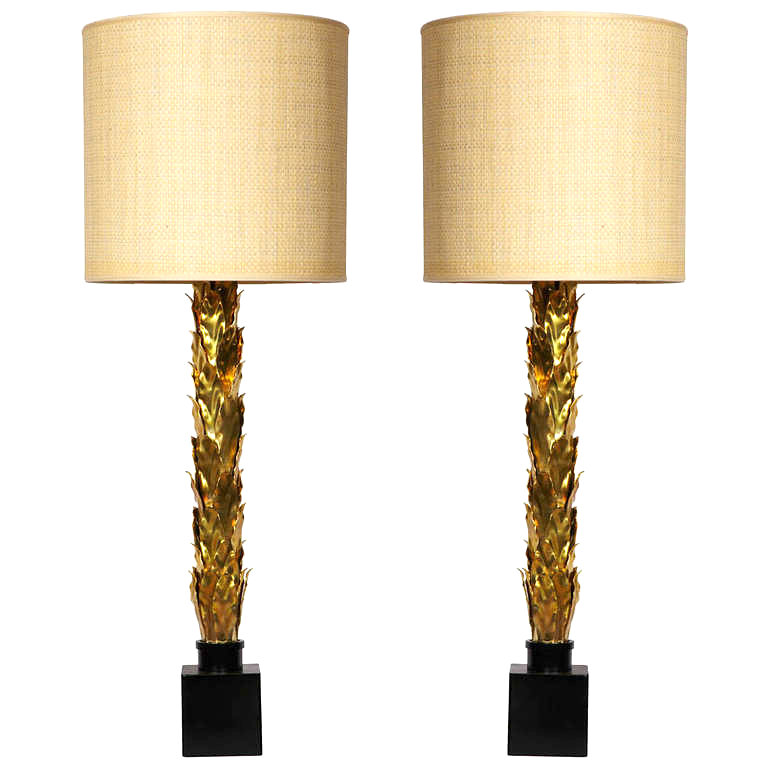 Are you feeling a little overwhelmed by the '70s? Take a break from the nostalgia with a modern pendant light that adds a contemporary touch to your retro-style room, injecting an instant dose of refreshing, design-savvy style. This Caravaggio Pendant Light from Really Well Made is crafted of drawn steel and coated with smooth, high-gloss lacquer. Yes, this is the very pendant light featured in the bedroom at the top of this section…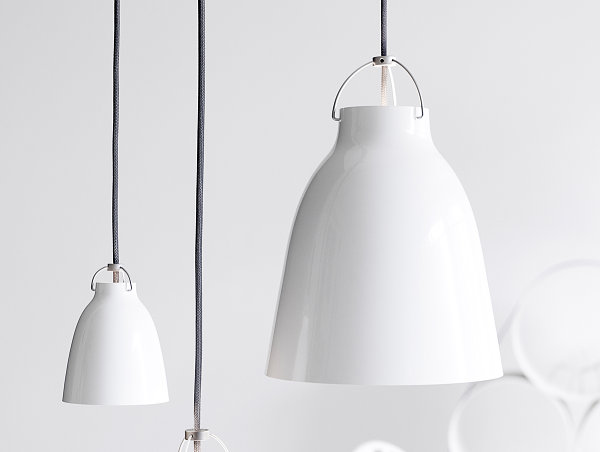 1980s Bedroom Ideas
Folks, we're headed to the '80s. Yes, you heard me! The '80s-style bedroom can take on many different looks, from Southwestern to glam. Be on the lookout for metallic and reflective pieces, as well as textiles that feature abstract patterns and forms. The bedroom below is a space that was likely not redecorated since the 1980s. Check out the Southwestern-style bedding in shades of blue and peach. Once again, we see brass lamps, as well as grand chrome-toned detailing on the large headboard. [from Curbed]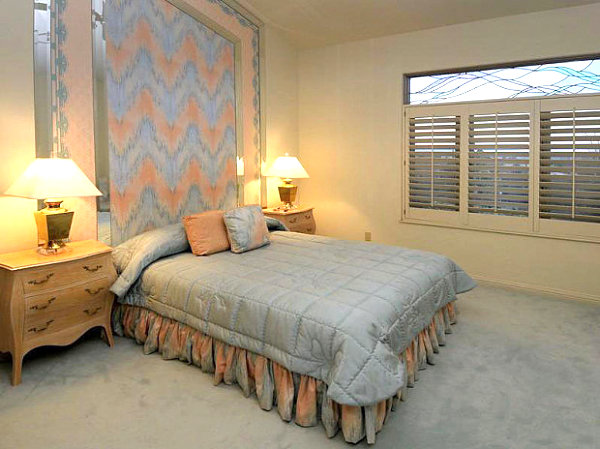 I predict that the combination of peach and blue will make a comeback. In fact, this combo is a front-runner for my upcoming bedroom makeover. When I came across this Dawa Rug from ABC Carpet & Home Outlet via Fab, I was taken to a land of candy-colored sunsets and vibrant days at the beach…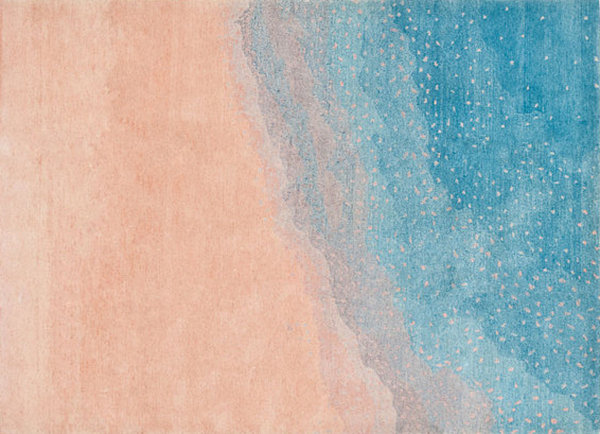 Another way to get the '80s look at home: track down a chrome headboard that makes a big impact. Believe it or not, many furnishings that seem to scream "'80s" were actually manufactured in the '70s, like this King Size D.I.A. Headboard in Chrome and Faux Leather from 1stdibs dealer Galleria d'Epoca. Note the geometric motif, which channels Art Deco style: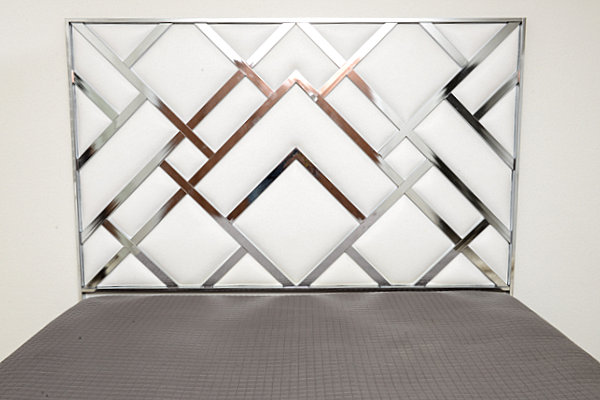 The ikat fabric featured in the Southwestern bedroom at the top of this section would look right at home in the modern bedroom. In fact, you can find a slew of ikat pillows for sale at today's top retailers. I have my eye on this Pigments Aqua Pillow from CB2, designed by Matthew Lew and inspired by Hawaiian blooms.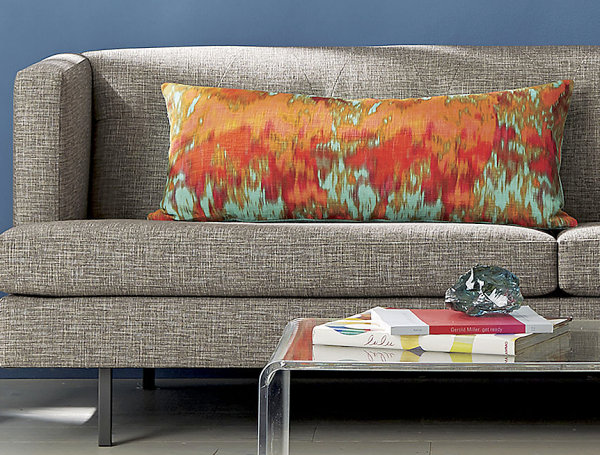 Upgrade your bedside tables to the lacquered variety to celebrate the decade of decadence. This City Slicker Mint Side Table from CB2 will certainly do the trick, especially since it features a clean-lined form and a hi-gloss finish. Buy one for each side of the bed! Also note that this table comes in several shades, including white and neon pink.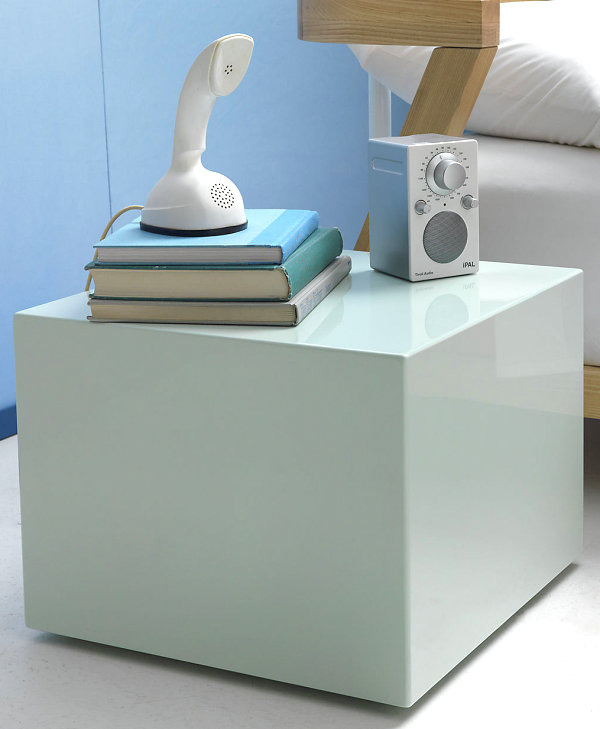 Once again, we have decor from the '70s that boasts an undeniably '80s look. Heavy brass lamps in traditional designs can look dated. But there's something edgy and modern about retro pieces like this Pair of Brass Lamps from 1stdibs dealer Naga Antiques, Ltd. A beautiful combination of brass and glass, this dynamic lighting duo can't help but look Deco (even '80s Deco)…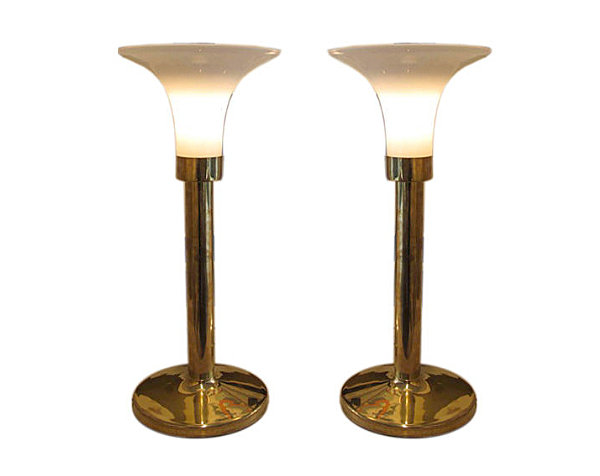 Vintage Eclectic Bedroom Possibilities
While it's fun to stick with one main style in the bedroom, some of the most unique contemporary spaces feature a clever mix of vintage items. Like the space below from Ariane Bartosh Interior Design. There's something so cheeky about this room, from the intentional use of vivid vintage motifs to the artwork hanging over the bed–depicting the very room itself! We end with this reminder: when it comes to designing a vintage bedroom of your own, don't hesitate to mix items from different eras and throw in a big dose of modern style!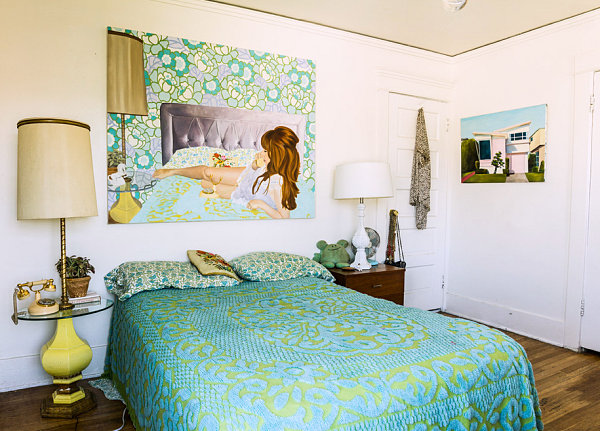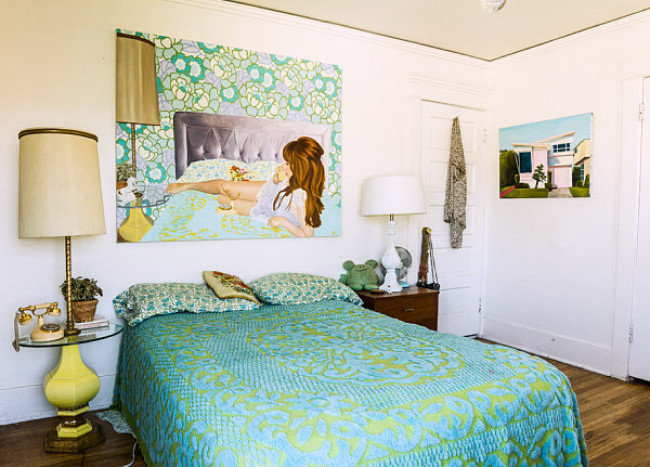 I hope today's post has helped shine the spotlight on vintage style, including often-overlooked decades such as the '70s and the '80s. It's interesting how we're quick to embrace these decades when it comes to fashion but a bit slower to integrate them into our interiors. But all of that is slowly changing, as evidenced by articles such as this New York Magazine piece, which refers to the '80s as "The Next Mid-Century." Do you think that decor from decades such as the '70s and the '80s will eventually be as popular as Mid-Century modern pieces? Share your thoughts by leaving a comment below…