Kilim rugs are quickly growing in popularity. They have a worldly look that complements any design style. Where did this trend come from, you might ask?
The word Kilim is of Turkish origin and is used to describe pileless rugs made using a flat-weave technique. These beautiful textiles were not just made in Turkey — their origins range from regions like the Balkans to Northern Africa, to name a couple. Now these cosmopolitan treasures are appreciated in households all over the world.
Today, Kilim rugs are characterized by spiritual and tribal patterning, as well as rich colors. More mainstream companies have appropriated the look, making them accessible to any home, anywhere in the world. These beautiful textiles have been repurposed as upholstery fabrics for pillows and ottomans to add bohemian flair to your space. [from Summerour Architects]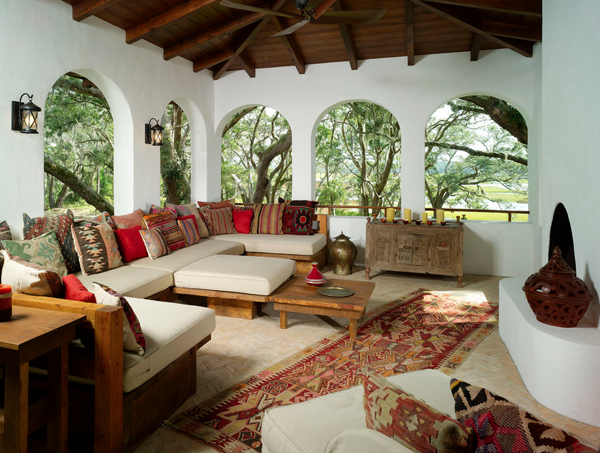 The Kilim Rug
The Kilim Rug has a deep history and a complex system of cultural symbology, making it popular for collectors worldwide. The antique version of this rug is truly an amazing historical piece to acquire, though it can come with a hefty price tag. For those who want the style but for a more economical price, you can get a reproduction of one of these classics — it probably won't be handmade, but it will add style to your interior nonetheless. Below are some beautiful spaces featuring the Kilim rug. Notice that this rug adds warmth to any style of room.
The Kilim rug in this space is a great complement to this craftsmen style of home. [from Taylor Jacobson Interior Design]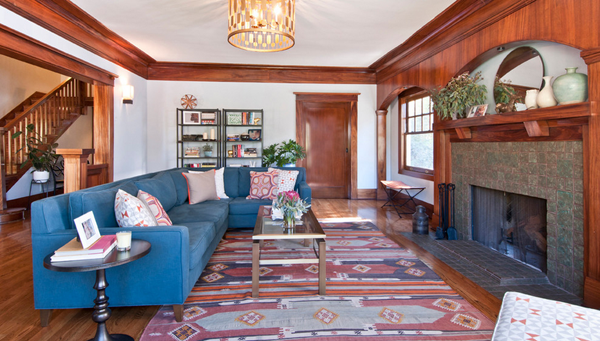 If you've followed my posts, you probably know that I strongly believe that classic pieces will work in any space. This holds true for the Kilim rug — the ancient design is a great fit for a modern interior. [from Jessica Helgerson Interior Design]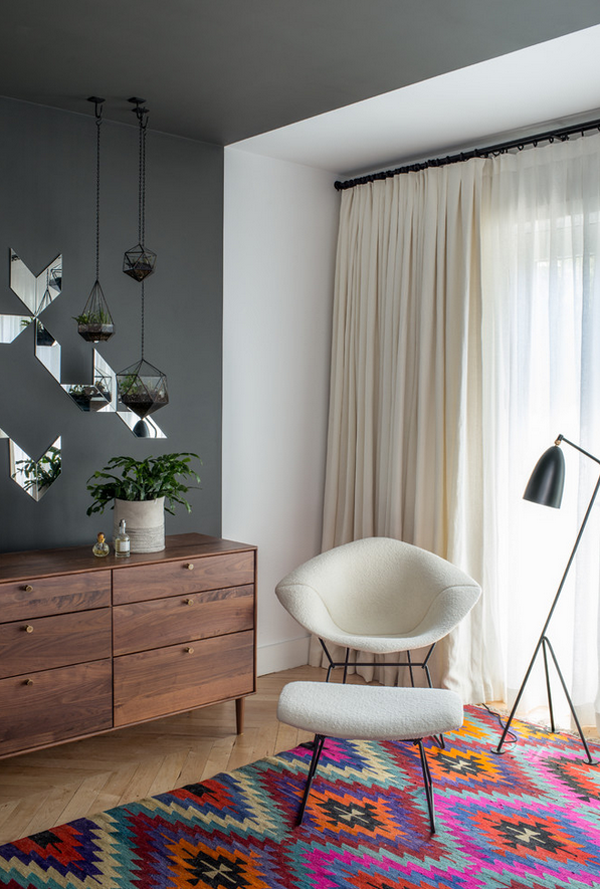 If you are shopping for a vintage or antique Kilim rug, know that there will be some wear, but don't let it sway you! The wear only adds character, and if the rug has been around for a long time, chances are it will be around for years to come. [from Madison Modern Home]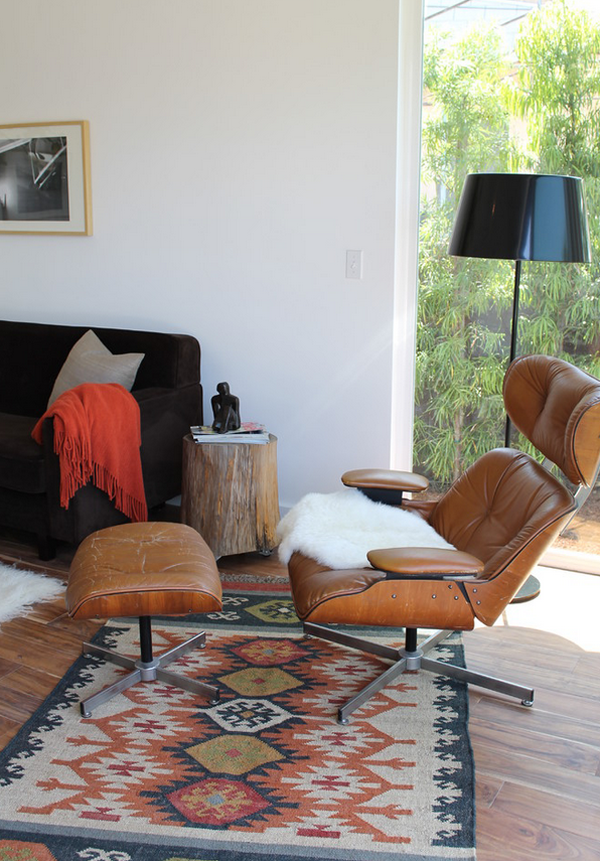 These rugs make this industrial loft feel warm and inviting. [from Stern McCafferty]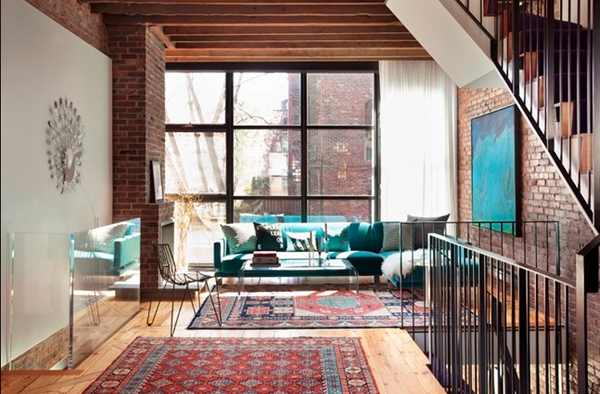 Consider pairing your Kilim with brown leather for a natural look. [from Village Homes]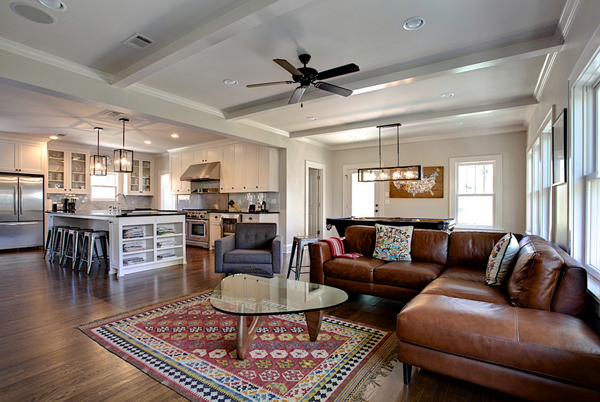 A narrow Kilim rug is a common choice for an entryway. [from Idlewild Furnishings]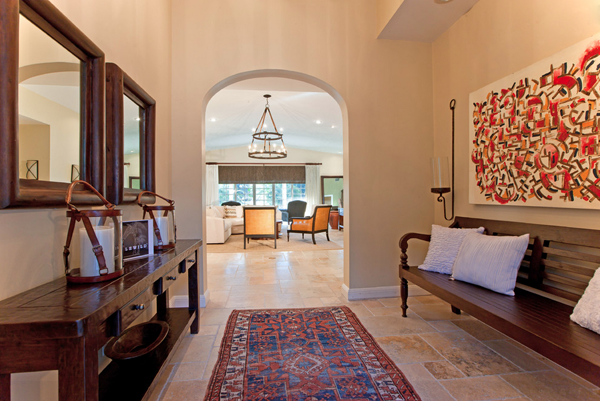 Kilim-Inspired Pillows
If you can't get the rug, pillows are a great way to add the bohemian and eclectic style the Kilim offers. You can get them made from upcycled vintage rugs or in Kilim-inspired patterns. Consider throw pillows, floor pillows, and poufs. [from Hannotte Interiors]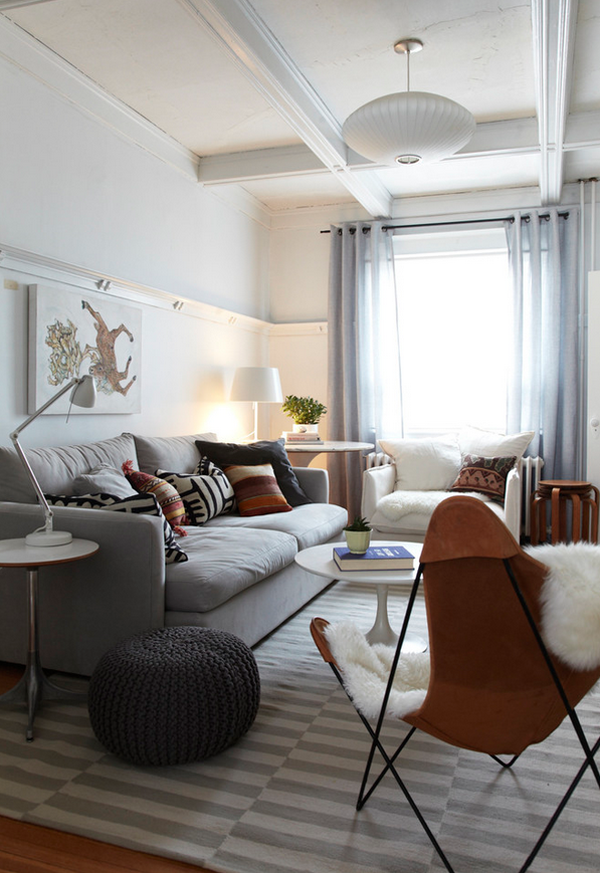 Your guests will be comfortable and stylish sitting on these Kilim floor pillows. [from Deborah French Designs]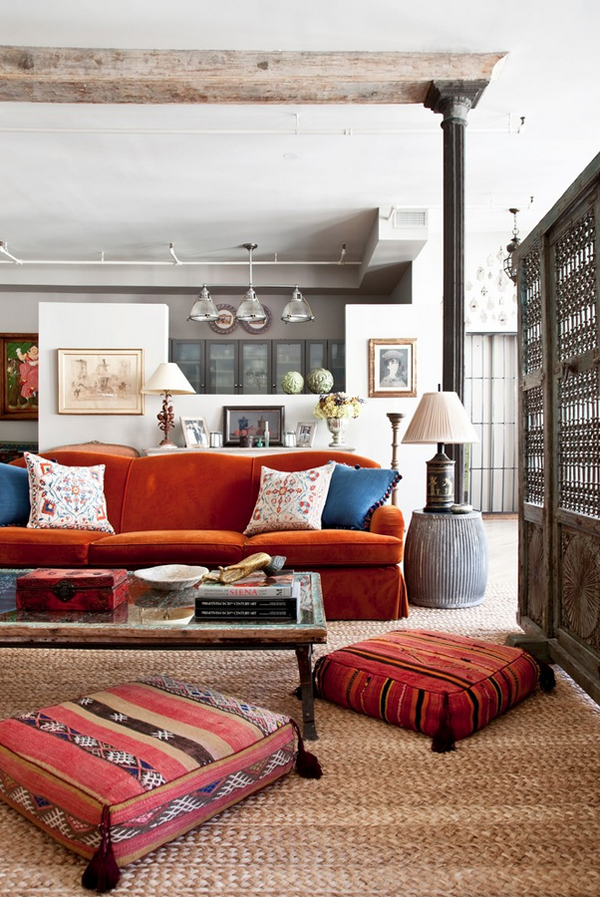 You can use a Kilim pouf as a foot stool or a seat. [from Marcelle Guilbeau]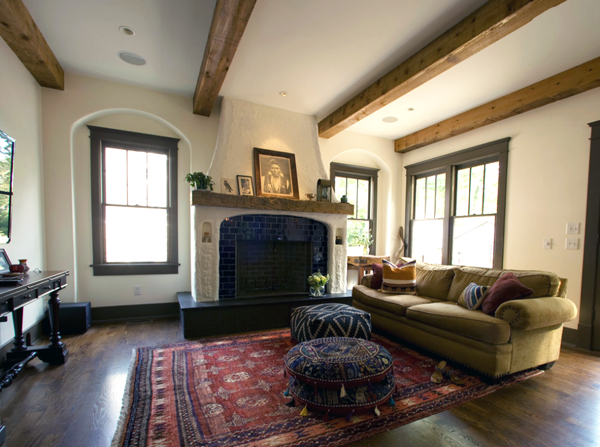 Kilim Ottomans and Benches
Upholstered ottomans are so versatile. You can add a tray and use them as a coffee table, an end table, a bench, or a foot rest. These are not only functional, they also come in stunning Kilim-inspired patterns.
This low ottoman is from At West End. It features tribal patterning from the ancient East and rustic bun feet. [from At West End]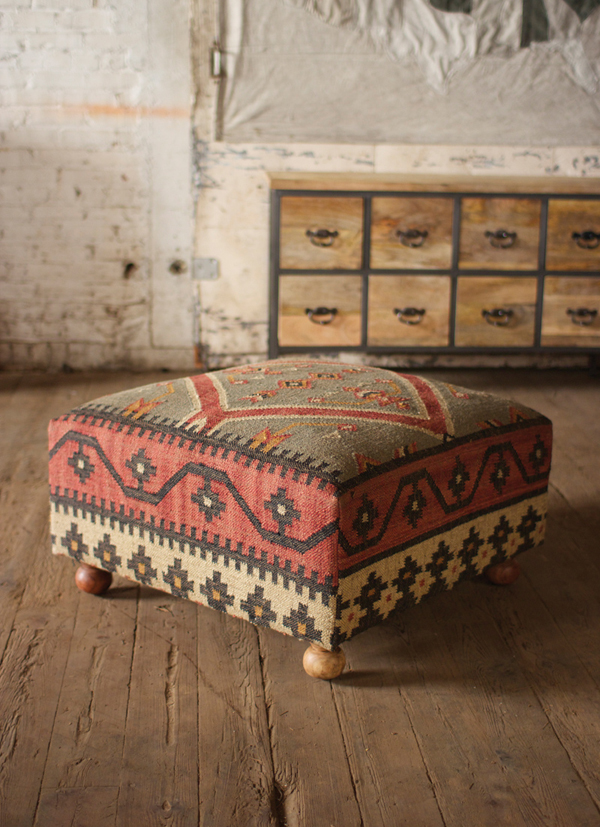 This ancient textile is fitting for a historical home. The Kilim is a perfect match for the rustic style, giving this bedroom a cohesive and inviting look. [from Cornerstone Architects]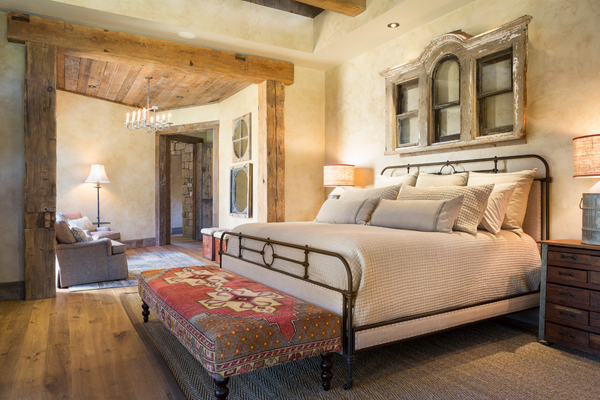 The ottoman in this Spanish-style living room functions both as a foot rest and a coffee table. [from Wendy Black Rodgers Interiors]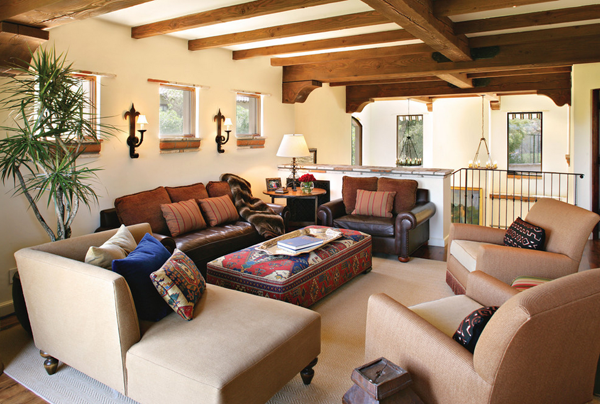 What do you think of these homes featuring Kilim-inspired pieces? Will you be incorporating this classic into your home?
Share your comments below!