Brass–it's no longer a kitschy decorative material relegated to the bargain bin of the thrift store. In fact, brass is making a comeback in 2013! From furniture to small decorative items, a range of brass finds can be found online and in stores. Today we highlight some real showstoppers…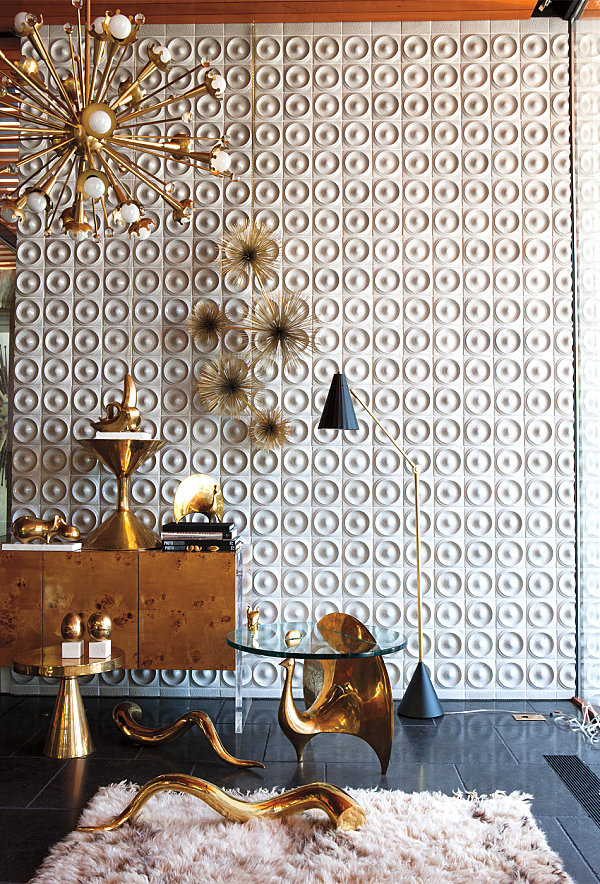 Nobody has instigated the brass revival quite like Jonathan Adler. In fact, as you can see above, his brass creations range from bold furnishings to smaller cheeky items that celebrate warm tones and chic design. Today's post features a range of Jonathan Adler pieces, as well as finds from other retailers that are helping to bring brass back into the mainstream. Enjoy browsing the shiny items below…
Brass Furniture
We begin with brass furnishings that are undeniably modern. Yet some can't help but have a vintage look, like the Brass Teardrop Table from Jonathan Adler, shown below. Purchase one of these items as a bold accent, or buy a few and combine them to create one large statement.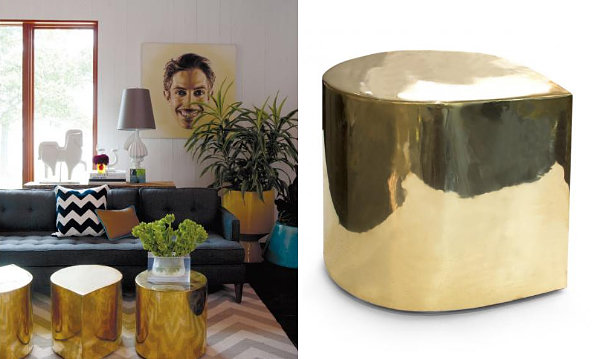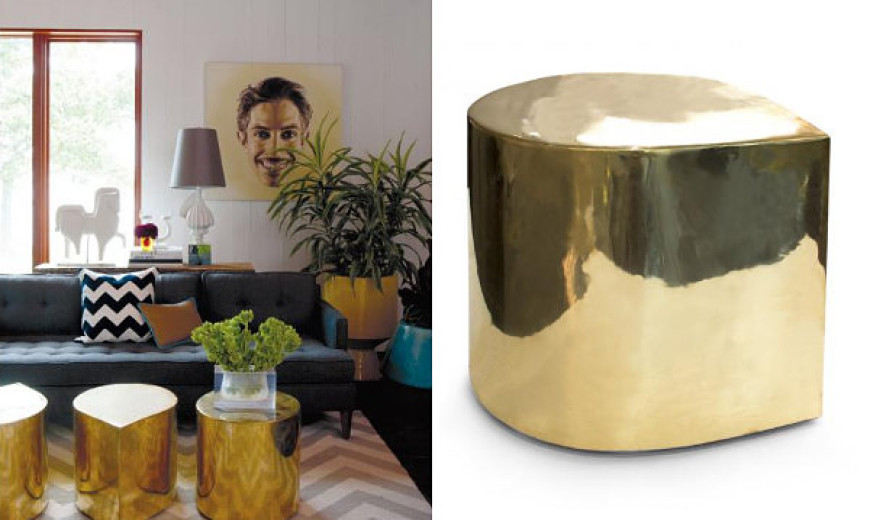 Next we feature another Jonathan Adler item–the Nixon Dining Table, complete with a brushed brass base of perforated metal and a walnut laminate top. This table oozes Mid-Century style and happily seats six: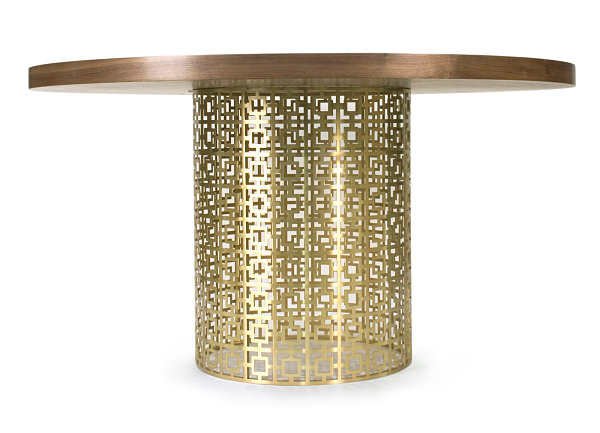 For a dash of brass on the side, check out the Martini Side Table from West Elm, crafted of recyclable aluminum in antique brass. This piece is hollow, making it easy to lift if need be. And given that it can likely double as a stool, you just might need to shift it around for additional seating when entertaining.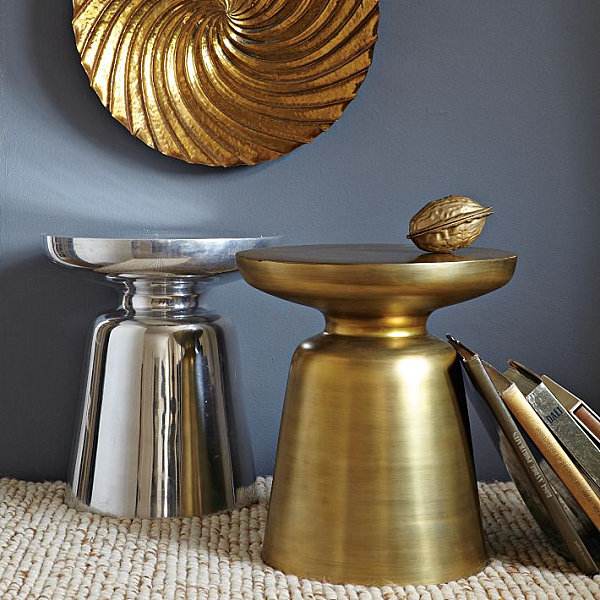 Brass Lighting
Brass lighting can look retro and contemporary at the same time. The warmth of this metal makes it well-suited for pieces that illuminate. In the next image, we see the Meurice 5-Arm Wall Sconce from Jonathan Adler. This antique brass item is crafted in a modern bamboo style that can veer into tropical territory. Very sleek tropical territory, of course.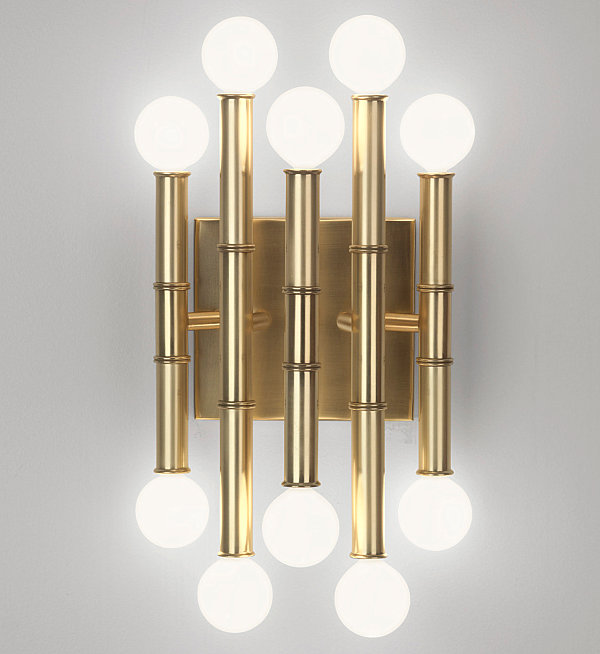 We recently profiled this Brass Dome Pendant from Dwell Studio, and we can't help but shine the spotlight on it again. In fact, this polished brass piece is the ultimate in chic design, and a copper-plated interior adds interest and contrast: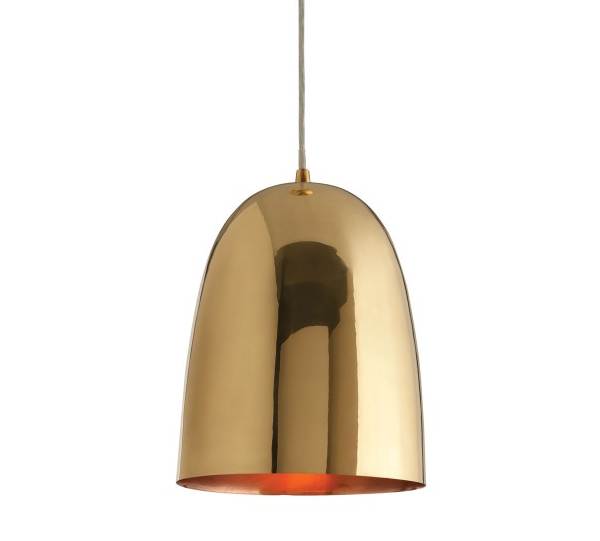 From sconce lighting to pendant lighting to tabletop lighting… The Square Column Table Lamp from Restoration Hardware shines brightly yet subtly with its contemporary block base in a vintage brass finish: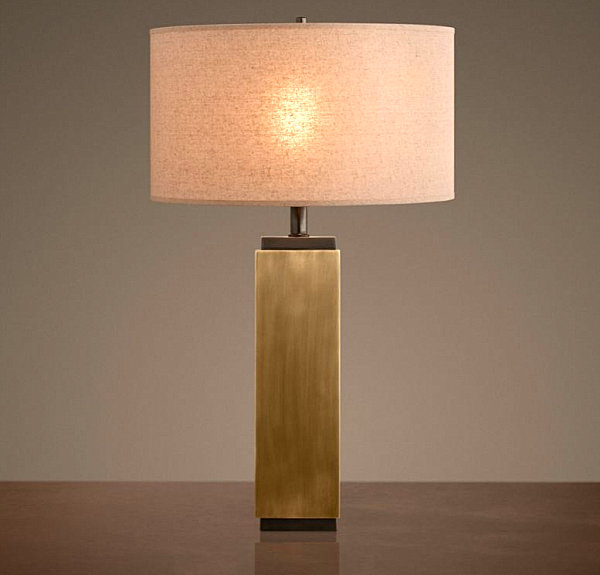 Brass Tableware and Accessories
We now move on to brass accessories that can pack a powerful punch. This Set of 3 Brass Bowls from Dwell Studio features polished brass that shines brightly and beautifully. Fill the bowls or leave them empty–they're glorious enough on their own!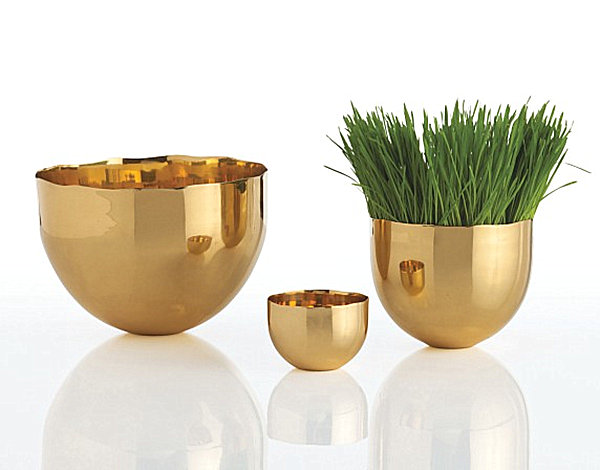 Brass is even working its way into our table settings, as shown by the Twig Flatware below. This 5-piece set from West Elm also comes in stainless steel, but we like the brass version and the way it creates an unexpected golden glow. The contrast between earthy handle and gleaming top is quite striking, don't you think?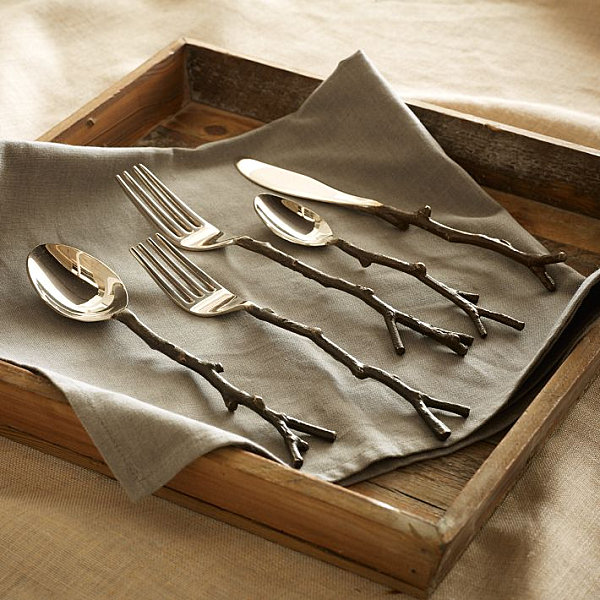 We now return to the impeccably designed selections of Jonathan Adler, which are often infused with humor as well as style. It's updated vintage with an edgy twist! In the next image, we see the Brass Squirrel Shoehorn, the Mr. & Mrs. Muse Brass Place Card Holder and the Brass Peacock: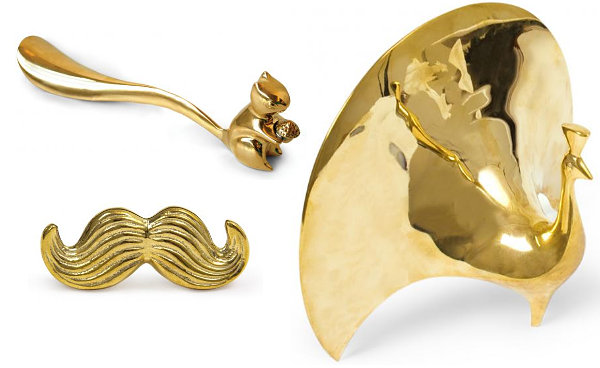 To add a warm metallic statement to your wall, check out the Bistro Antiqued Brass Mirror from Restoration Hardware. A beveled mirror is complemented by a clean-lined frame. Not to mention, exposed screws add machine-age style. It's industrial meets vintage flair at its finest!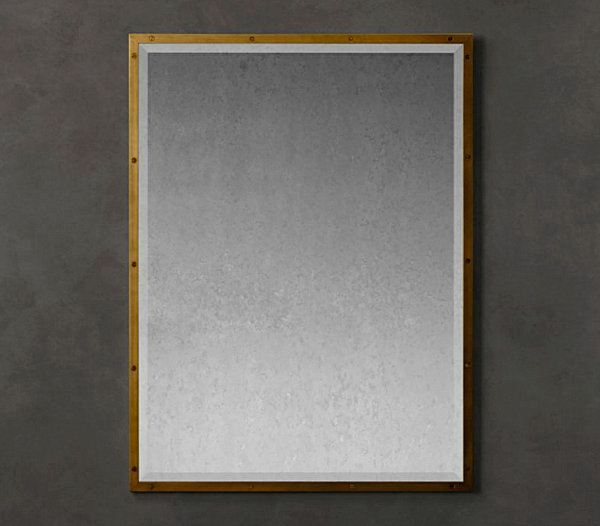 We end with an item that would look great on a desktop. And it would make a delightful gift! The Colored Pencils and Brass Holder Set from Dwell Studio adds function and L-shaped form to the surface of your choice…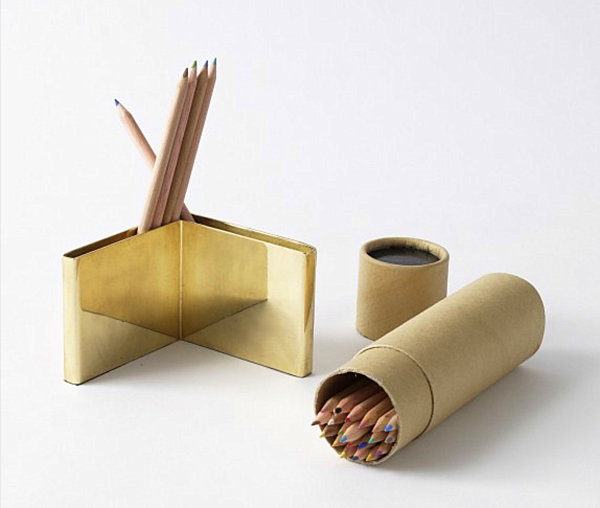 Over time, brass items can develop a patina. Don't be afraid of it! In fact, some people enjoy this weathered look. However, if you prefer your brass shiny and pristine, keep it polished for an optimal glow.