As we are just hours away from the grand opening ceremony of the 2014 Winter Olympic Games in Sochi, it is a good time to delve into interior decor ideas that draw their inspiration from sports. Just last week, we flipped through some amazing sports-themed wall murals and decals. Today we take a look at another interior design trend that's purely inspired by the sporting world and its many iconic stars. Nothing showcases your team loyalty and passion for your favorite sport like a beautifully framed sports jersey of your darling star!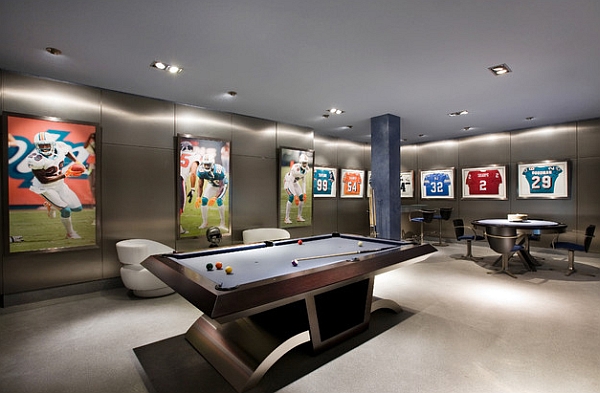 If you think about it, it is the colors of the jersey that truly bind you to your local football or baseball team. As players move in and out through the transfer market, you continue to cheer for the side with unbridled excitement and eternal hope. Strangely enough, we are all cheering for a jersey! Framed sports jerseys also make colorful and elegant decor additions that look apt in a contemporary setting. Whether you are a serious collector or a casual sports fan, here are a few inspirations to get you started in the right direction –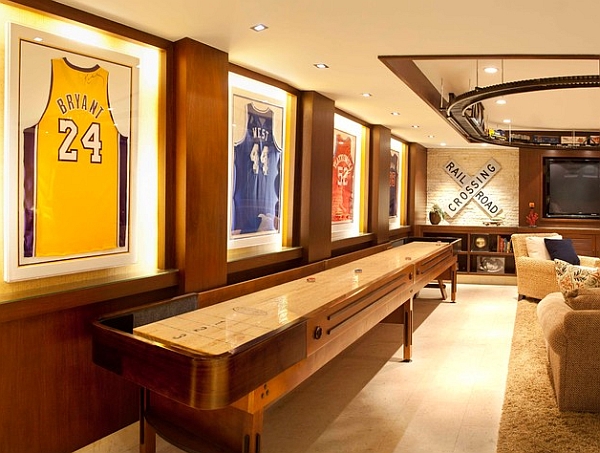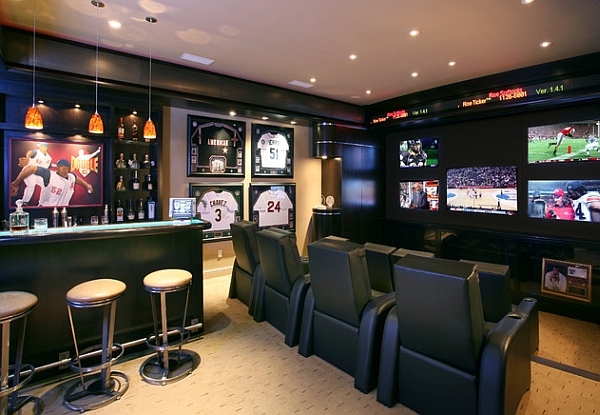 by Sight And Sounds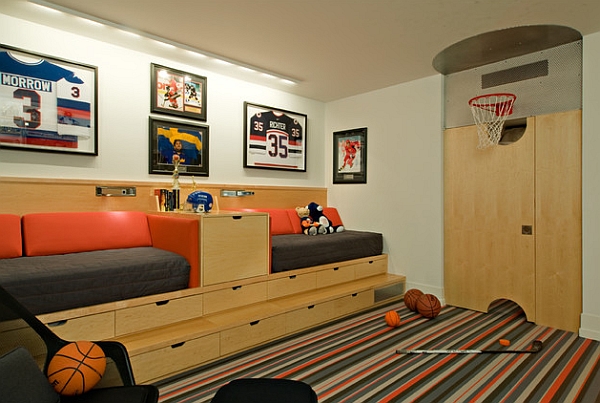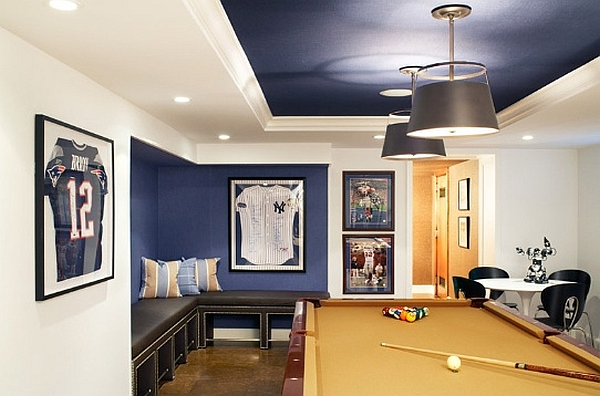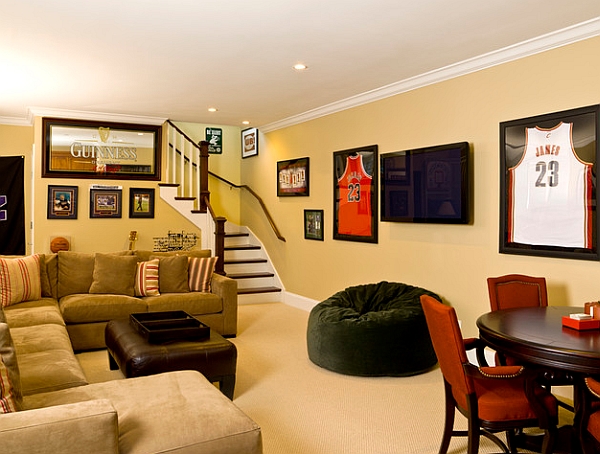 by Cynthia Lynn Photography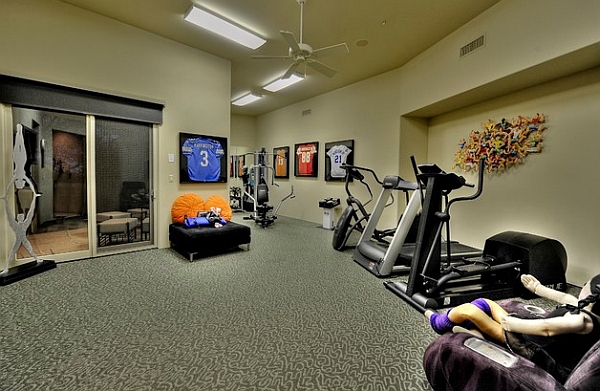 by Fratantoni Luxury Estates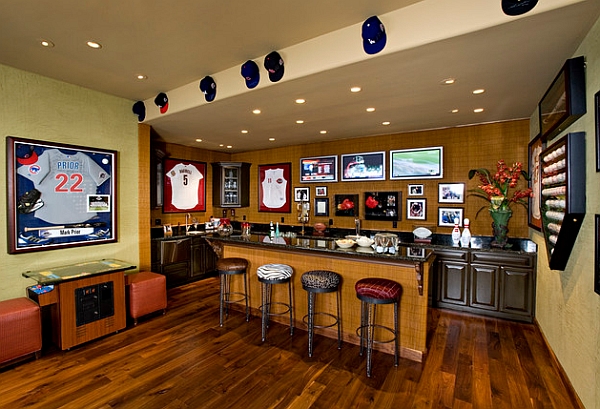 by VM Concept Interior Design Studio
Showcase your Passion for Sports!
Wall art is a wonderful way to add color and character to a room, but framed jerseys take this look in an entirely different direction. Framed jerseys take your love for sports and give it a more refined and stylish makeover. And this means framed sports jerseys look as good in the adult bedrooms and in the living room as they do on the walls of a teen bedroom. But most homeowners are quickly turning to these framed delights to enhance the ambiance of their home theater, or the sacred 'man cave'.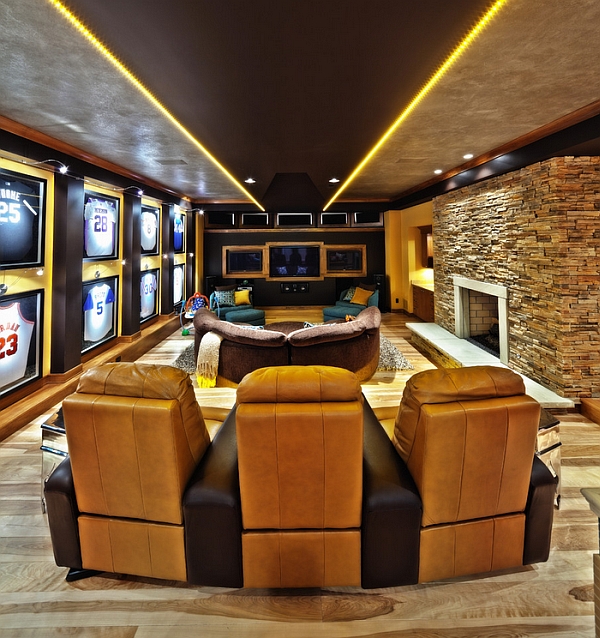 by Schill Architecture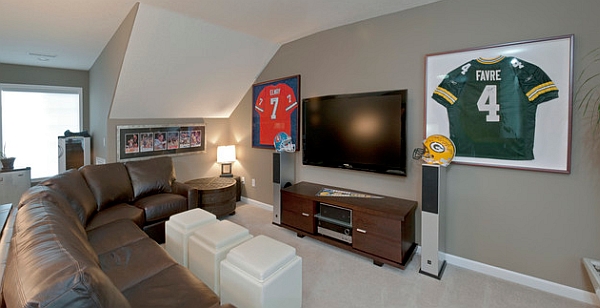 by Jason Ball Interiors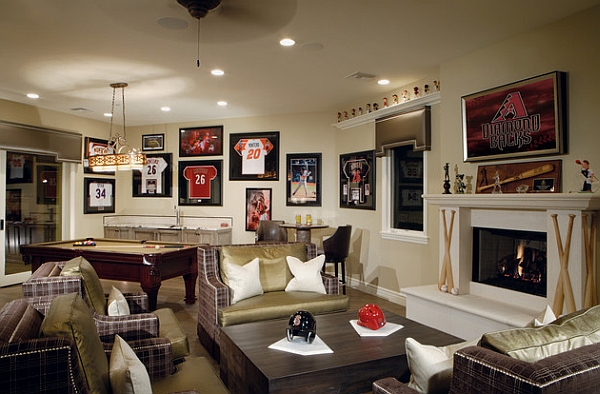 by Guided Home Design
Framed jerseys look particularly appealing in a home theater or basement bar where the dim lighting allows you to shine a spotlight on your favorite collectibles. There are different ways in which you can frame that valuable and original number 23 Jordan jersey that is in your possession. While a flat frame looks sophisticated, a shadow box is an ideal addition for those looking to rev up the style quotient!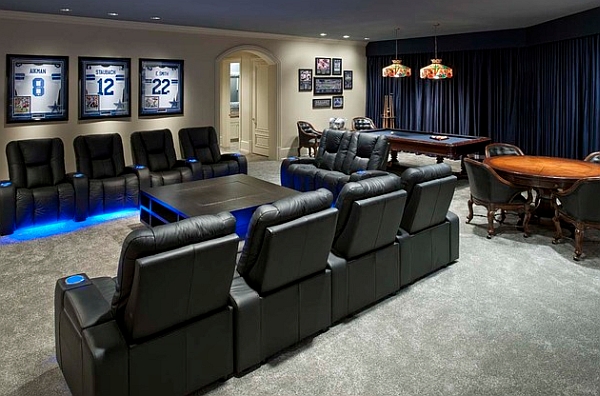 by Wesley-Wayne Interiors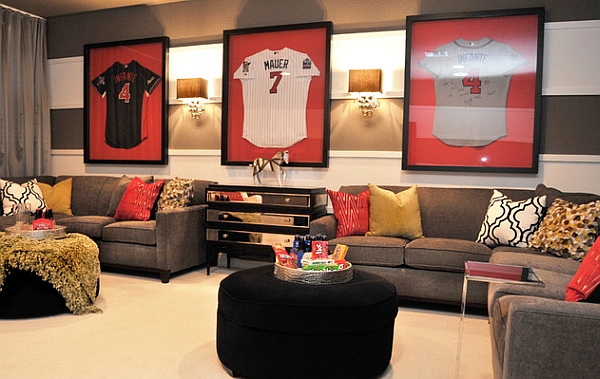 by Masterpiece Design Group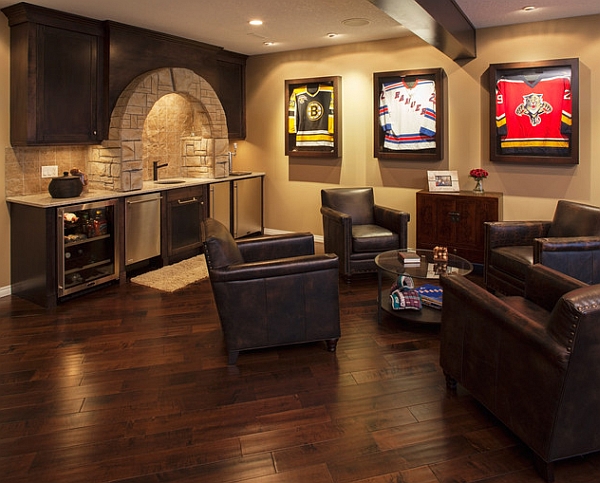 by Malbec Homes & Renovations
Framed jerseys set the right mood in a sports-themed home bar, which allows you to hang out with your buddies every weekend right at home. If you are a serious collector, then it obviously is a great way to brag about all the exclusive autographed memorabilia that you own. And when it is time to throw a party, you have an instant conversation starter hanging on the wall! Just make sure that the backdrop used in the framing suits the colors of the jersey and highlights it gracefully.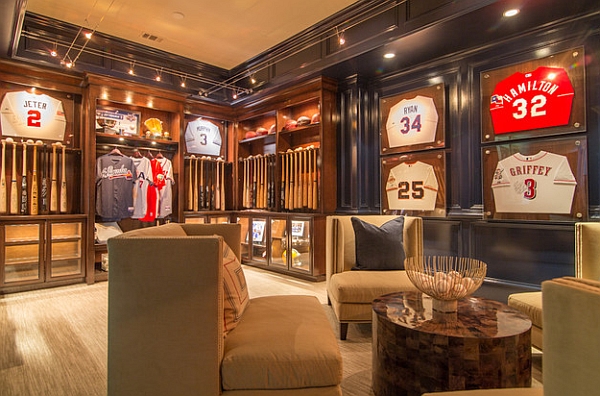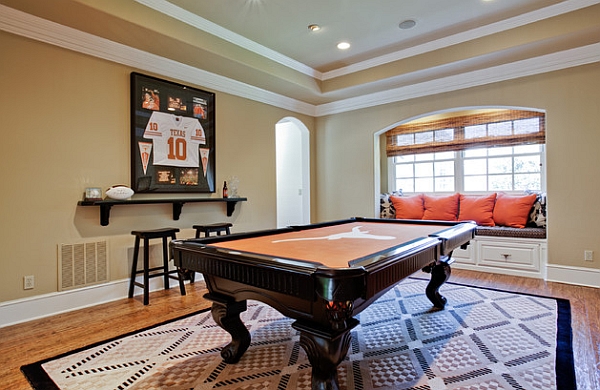 by Rosewood Custom Builders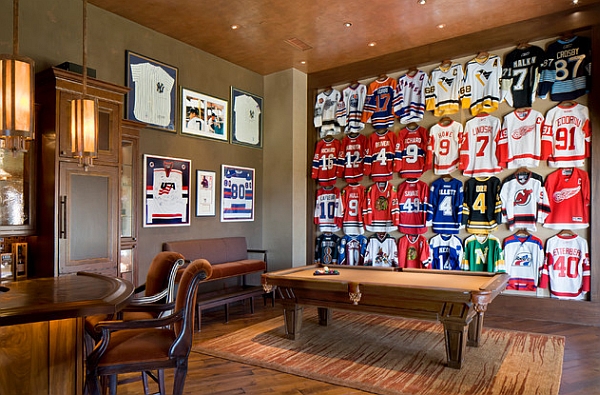 by Esther Boivin Interiors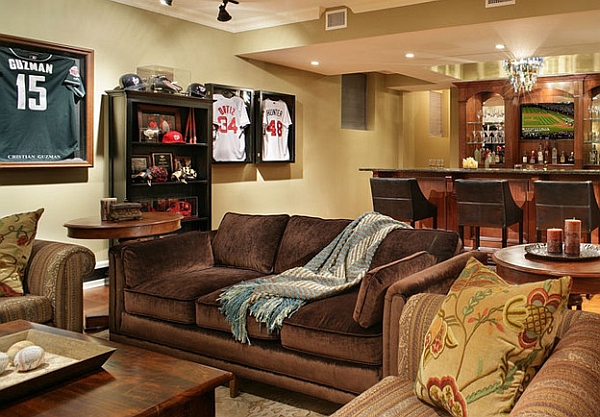 by Craig Custom Builders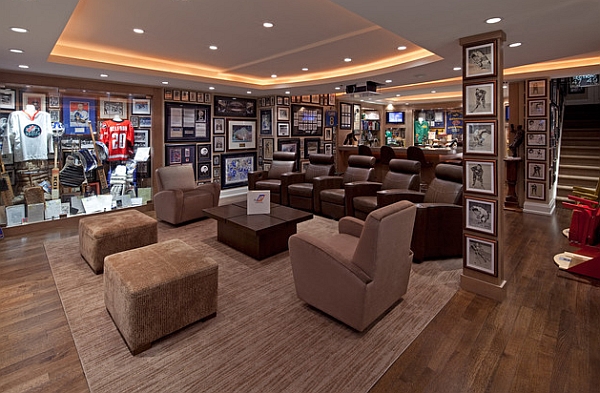 by Peter A. Sellar – Architectural Photographer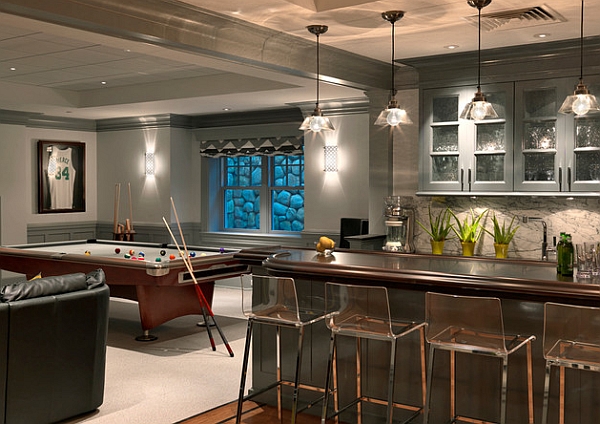 by Jan Gleysteen Architects
Inspirational Bedroom Walls
Decorating kids' bedrooms can always be a challenging task, but if your little one is into sports and has a certain favorite sporting idol, then it makes this job all the more easy. Much like wall murals, posters and decals, framed jerseys blend in with the overall theme of the room and add to its vibe. They can be easily added or removed from the decorating scheme, and that makes them an ideal fit for rooms that need constant altering. If you have a young teen at home, then a framed jersey not only makes for a wonderful gift, but also stays relevant in a room that will switch between several themes and color schemes with passing years.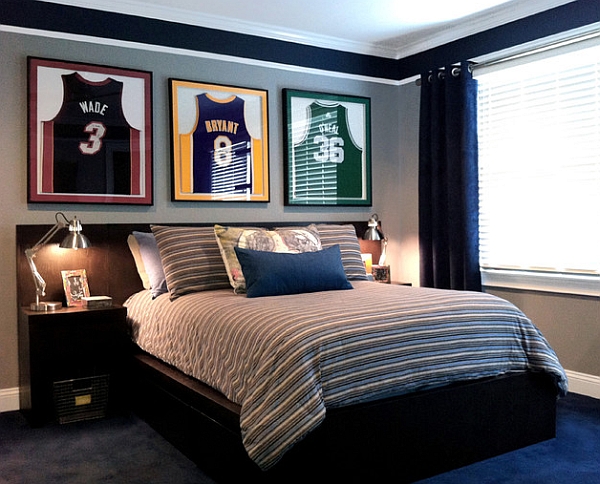 by David Schaf Interiors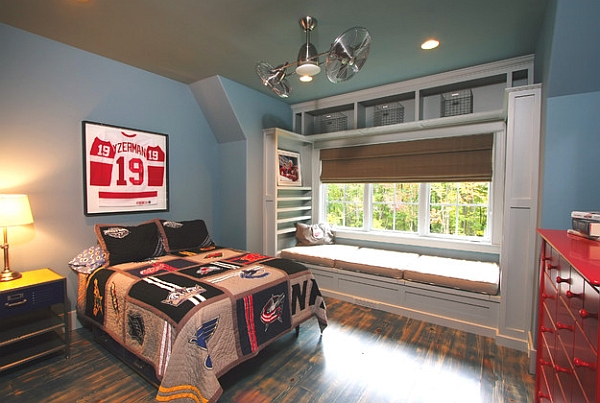 by Visbeen Architects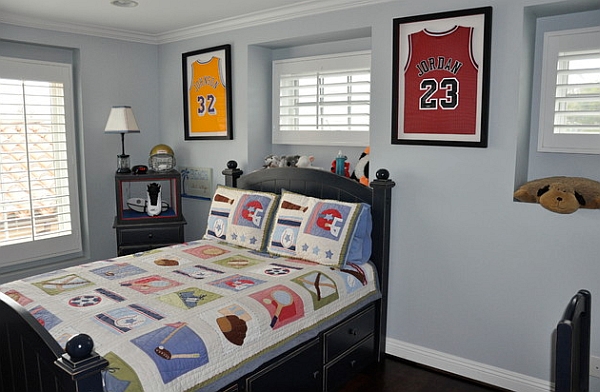 by Joni Koenig Interiors
You can combine framed sports jerseys with other large posters, baseball bats that are hung on the wall, inspirational quotes and even a large display that showcases your kids' sporting accolades and trophies. Much like a framed vintage poster, a sports jersey has an undeniable appeal of its own. An aura that is only understood by those die-hard sports fans!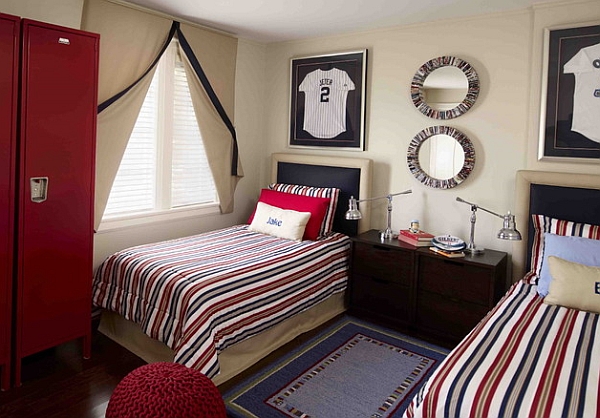 by Regina Sturrock Design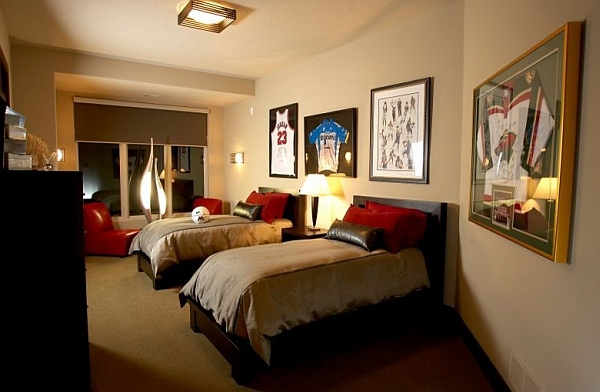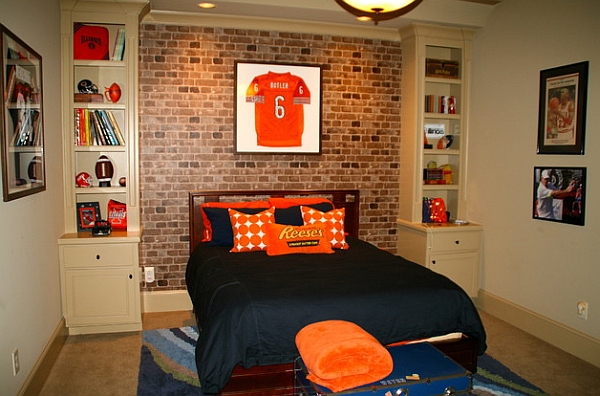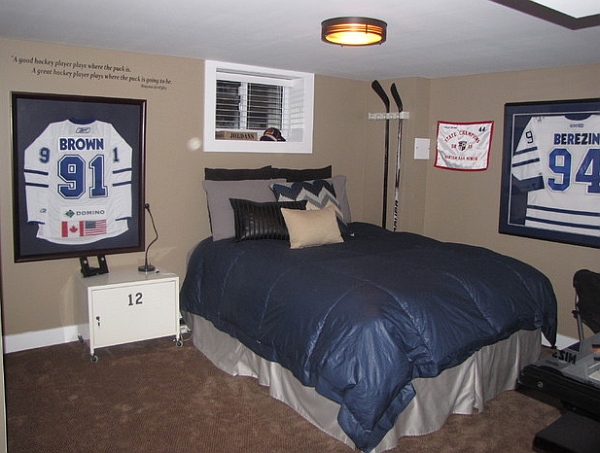 by Laurie Brown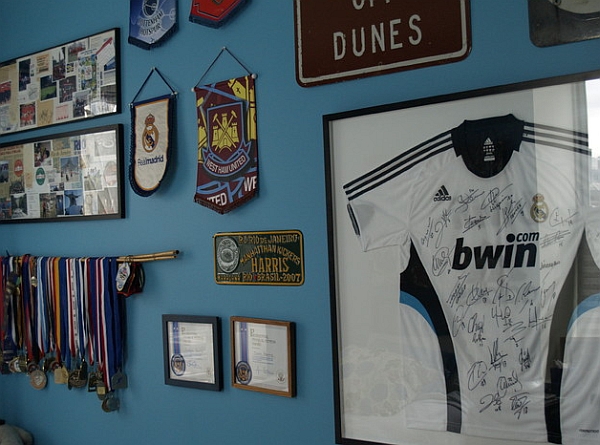 by inspirationCOLOR – Jacki Tate