Even if you aren't quite in the holiday mood, chances are you're arranging Thanksgiving plans as we speak! If you're not hosting, you may be headed to someone else's abode for Turkey Day. Why show up empty handed? As a token of thanks, present your host with a gift that says, "I'm glad I'm not the one hosting this year!" In all seriousness, a host or hostess gift is a way to show your gratitude with style.
Today we round up 20 of our favorite hostess gift ideas representing a variety of price ranges. Many of today's finds are $25 and under, making them easy on the wallet. After all, you've got to have some money left over to buy Christmas gifts! Not to mention, these goodies and treats are ideal for any holiday gathering, from a fall dinner party to a New Year's Eve celebration. Enjoy browsing the categories and selections below…
Foodie Gifts
Is your host or hostess a foodie? Perhaps he or she would enjoy some edible treats to replenish the supply, or a stylish serving piece to use at the next fete. These Mid-Century Bowls from West Elm have a retro look, thanks to a clean-lined design executed in polished stainless steel with a mango wood base. Perfect for serving pasta, salad, snacks and more…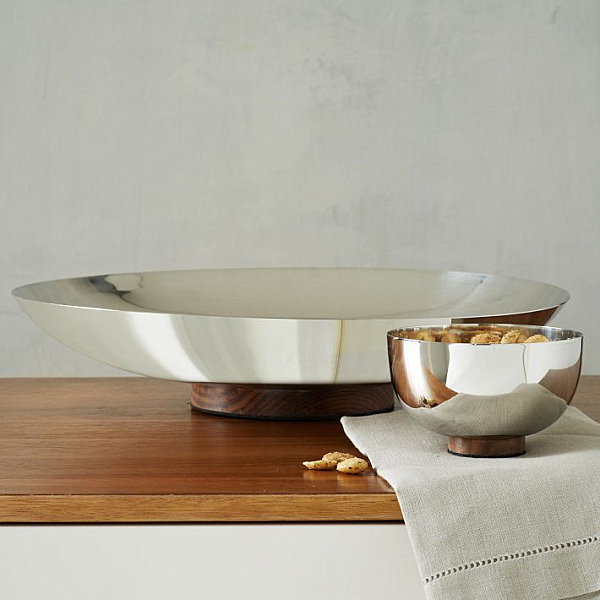 These Great White Square Tidbit Plates from Pottery Barn shine in sleek porcelain. Perfect for appetizers and special bites, they are a lovely addition to any host's dishware collection:
Who doesn't love a cheese serving board?! And if your host loves entertaining, the more serving pieces the merrier! This Chevron Grey Marble Server from CB2 is unique with a distinct gray tone and a hand-etched abstract chevron pattern. Perfect for serving cheese, fruit, sushi and more…
Cake stands are fabulous, but pastry stands are adorably compact. Not to mention, they're ideal for serving smaller items such as cupcakes and cinnamon rolls. These Glass Pedestal Stand and Dome from Pottery Barn are pretty enough to display with or without goodies inside!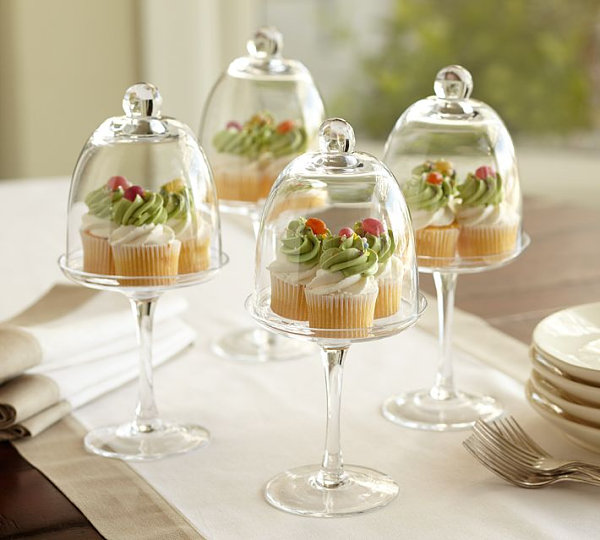 Looking for a gorgeous piece that serves a culinary purpose without taking up too much space? This Olivewood Salt Keeper from Williams-Sonoma, stores 8 oz. of cooking salt. Handcrafted of olive wood with an oil finish, it also boasts a swiveling magnetic lid for easy access…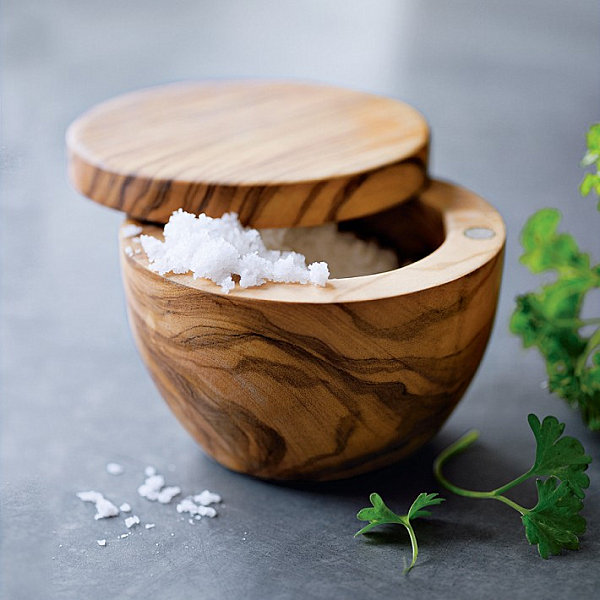 We know–most foodie hosts and hostesses likely already own a cheese grater. But this isn't any grater–it's the Microplane Elite Paddle Grater from Williams-Sonoma! A soft grip handle makes it easy to, well–handle! Plus, you can always opt for the ribbon grater (shown below), which is perfect for shredding foodie favorites such as chocolate and coconut.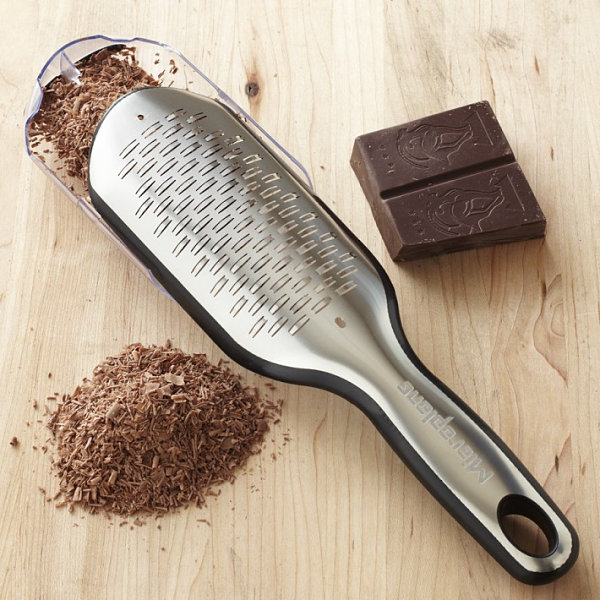 Consumables make an ideal holiday host or hostess gift. And this Peppermint Bark from Williams-Sonoma is legendary, especially since it's handmade from custom-blended Guittard premium chocolate. Infused with natural peppermint oil, it's also layered with creamy white chocolate and topped with peppermint candy bits.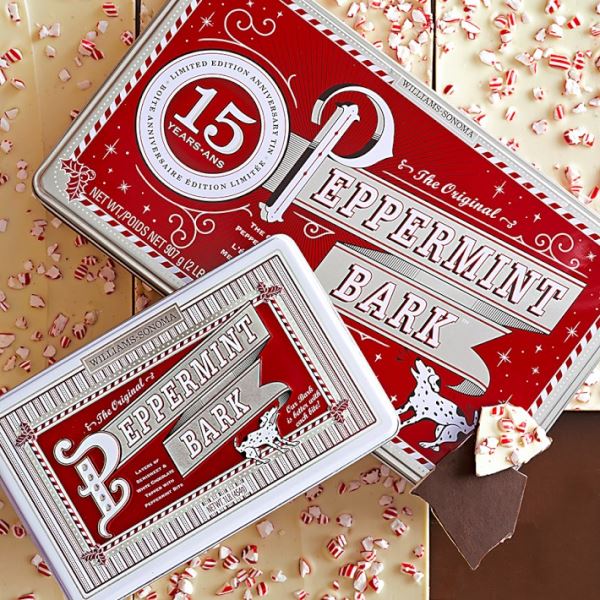 Even though sweets abound during the holidays, they make the perfect hostess gift for a variety of reasons. For one thing, if your host is feeding a crowd, you can never have enough nibbles. And if out-of-town guests are being welcomed, it's great to have goodies on hand for noshing purposes. Not to mention, edible treats can be used to replenish the supply of the host, who is likely feeding a group. This Hampton Popcorn Sweet Collection from Williams-Somoma features three reusable tins filled with delicious popcorn concoctions–Kettle Corn, Chocolate Peanut Butter Crunch, and Triple Chocolate Crunch with Potato Chips and Pretzels!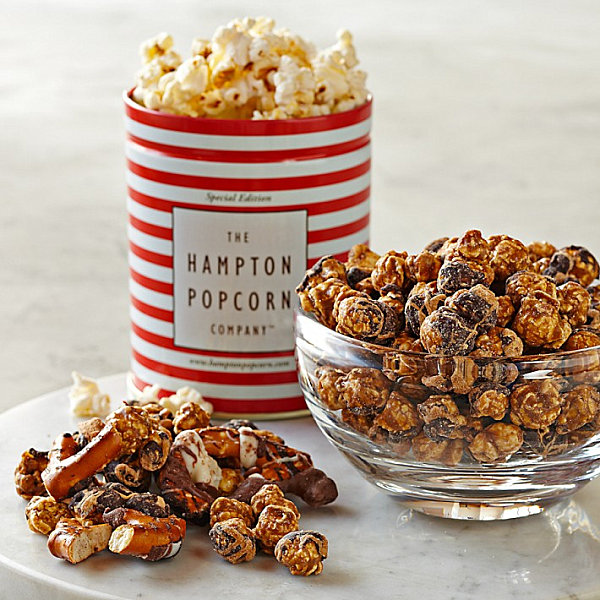 Say Thanks with Sparkle
The holidays are filled with sparkle and shine. From the tinsel on the tree to the twinkling lights, things that glitter and glimmer are particularly eye-catching at this time of the year. Share this festivity with your host by purchasing a gift that conjures the bold cut and faceted style of gemstones. These Gem Cutout Mirrors from West Elm feature designs in pear, emerald or hexagonal shapes. Purchase separately or as a group.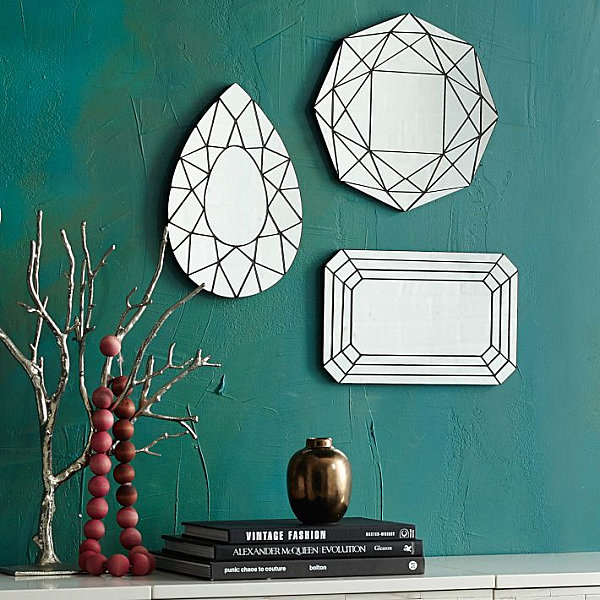 Jewel tones and hand-cut style make these Faceted Glass Vases from West Elm true showpieces. Choose from selections in purple, teal, green and smoke. Perfect for holiday decoration, don't you think?!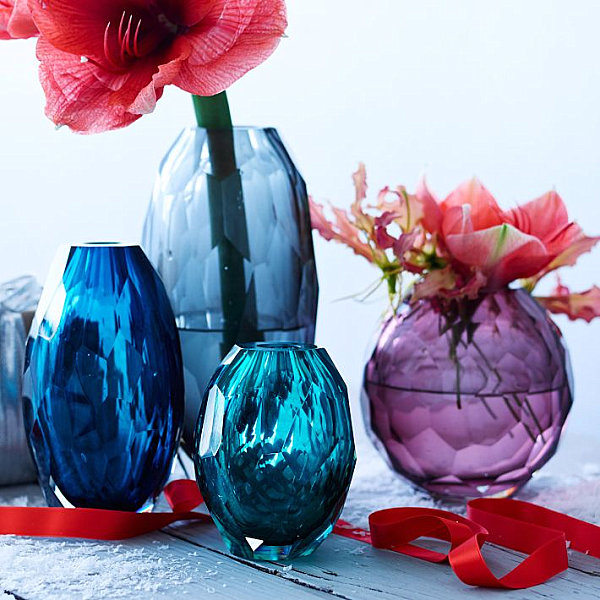 For a handmade piece with true artistry, check out this Green and Blue Angular Vase from Etsy shop EtcArts. A two-toned design adds dimension and depth to the piece, while a faceted form celebrates geometric style: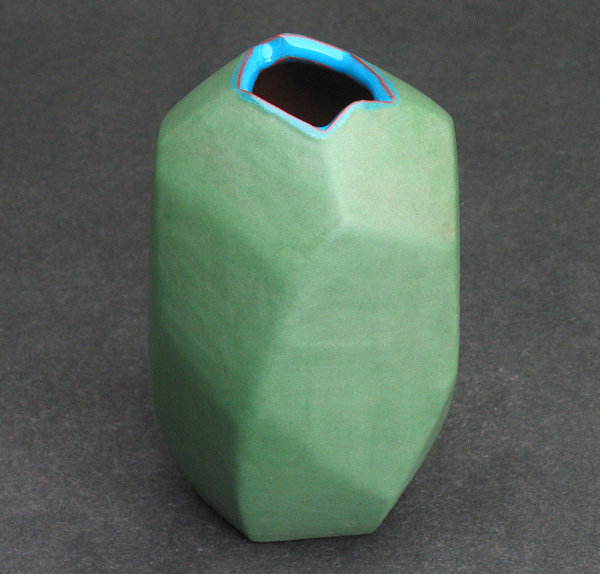 For more facets of the glassy nature, check out this Red Ruby Glass Candleholder from West Elm, crafted durable beaker glass. The piece also comes in aqua, and it can be used with a tealight candle or an LED smart tealight candle. Great for indoor and outdoor tables alike, making this a colorful and practical piece for your host to enjoy: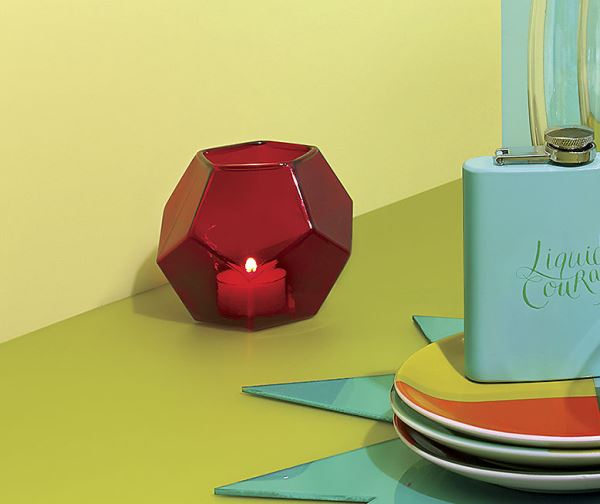 From gemstones to precious stones… This Agate Jewelry Box from West Elm features an agate pattern pressed into glass, as well as an interior velvet lining. One of Oprah's Favorite Things, this item is also a Decoist favorite. The mineral-like banded look of the piece is beautifully complemented by a rich green palette. Did we mention that the box is also available in natural?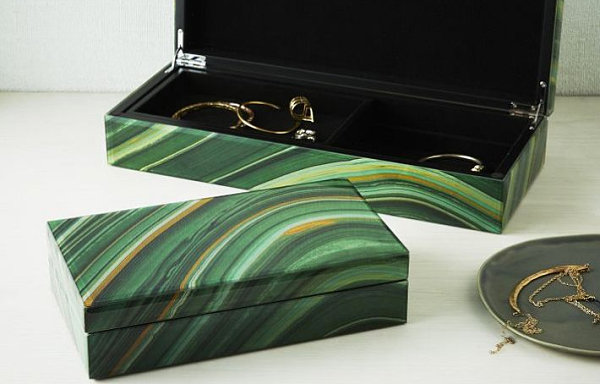 Looking for something a little playful? These Wooden Balancing Blocks from Crate & Barrel are sanded by hand for a vintage look. The set makes a great stacking game. Or you could arrange the blocks in a sculptural design and display them on the surface of your choice!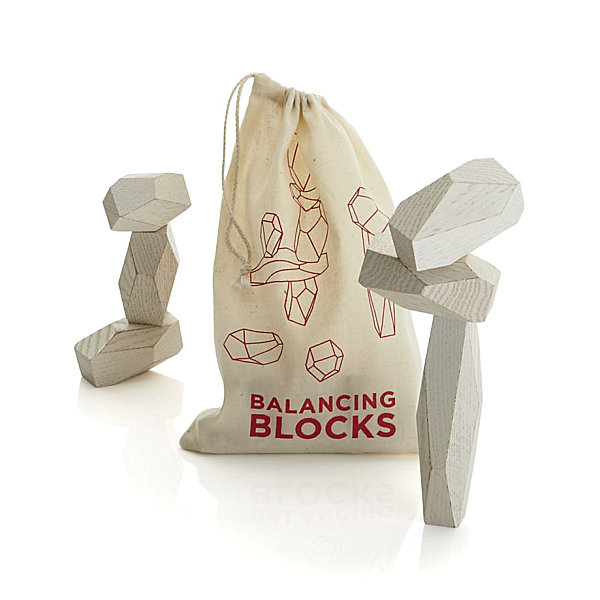 Crafty Gifts for Creative Hosts
Our last featured set of gifts have a handmade look. Whether they channel a crafty vibe or they're truly crafted by artisans, they make lovely gifts for the creative hostess or host precisely because of their originality. This Succulent Planter Box from Etsy shop Andrew's Reclaimed is made of cedar and available with or without drainage holes…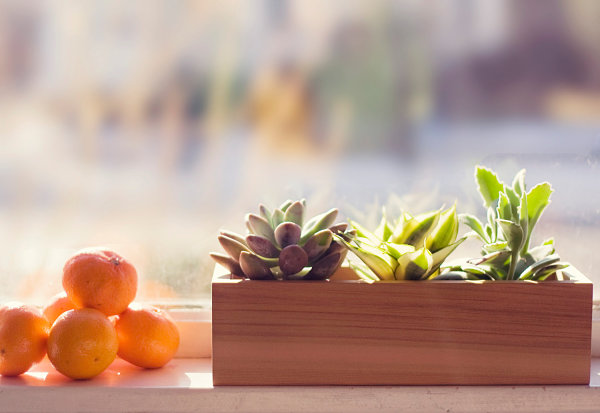 Planters (and plants) are perfect for host and hostess gifting, as they add a touch of style both indoors and out. This Neon Pink Macrame Terrarium or Planter Hanger from Etsy shop Thrifted & Made is a colorful addition to any living space or patio: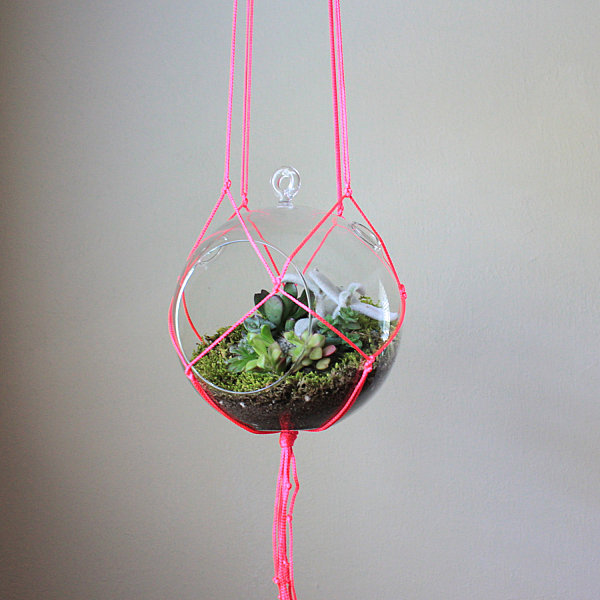 Oh how we at Decoist love air plants! This Hand Painted Mini Air Plant Planter with Air Plant from Etsy shop Thrifted & Made combines two of today's hottest trends: geometric style and a golden shine. Plus, you can order this piece with a real or faux air plant–it's your choice!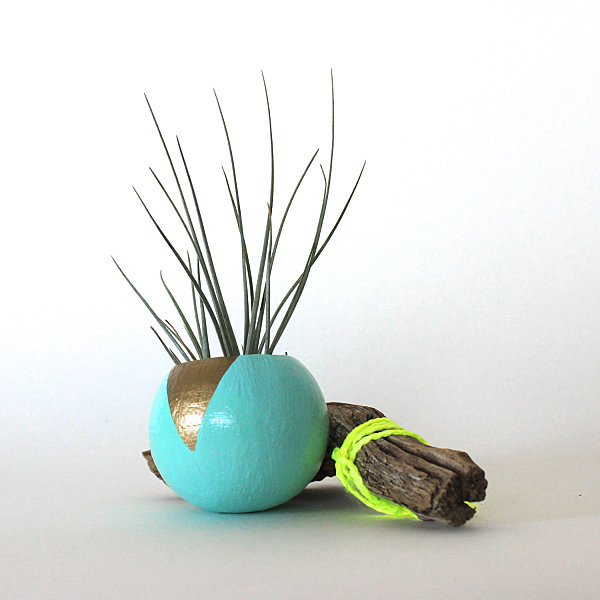 This next hostess gift idea is perfect for the foodie who loves putting a creative stamp on every event she hosts. The contrast between natural wood and neon is the standout feature of this Wooden Salad Bowl in neon pink and white from Wind & Willow Home: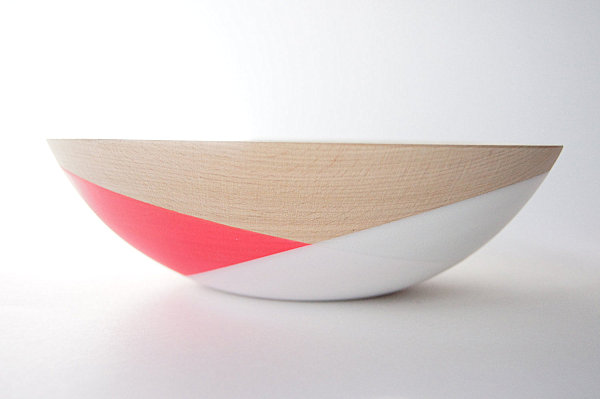 For more neon fun, check out this Wooden Neon Paperweight from CB2, inspired by Shaker-style folk art. Crafted of balsa wood hand-painted with a Navajo weaving pattern, this artistic piece can be displayed as an objet d'art or used functionally as a true paperweight. Or both!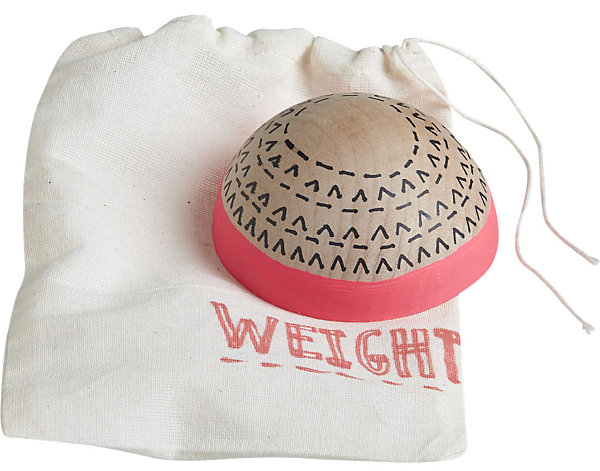 We end with a gift that's fun for kids and creative grown-ups alike! This Set of 4 Neon Pencils from CB2 features shades of yellow, green, orange and pink. Not to mention, the pencils are great for embellishing dark gift paper vibrant pops of color…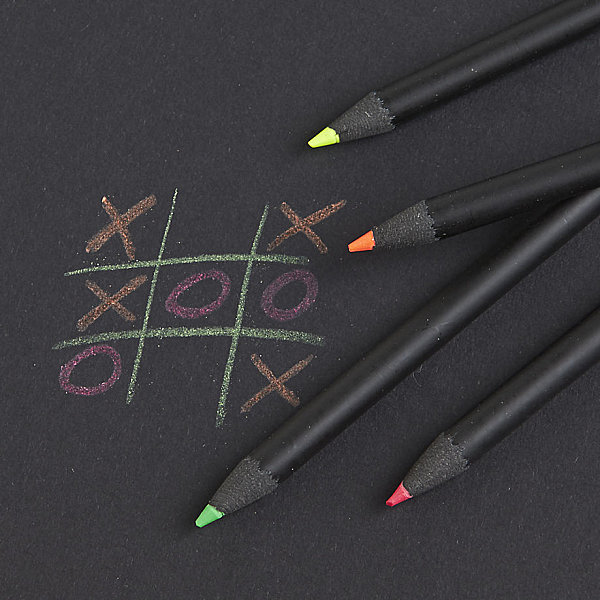 When it comes to hostess gifts, do you prefer foodie finds, gem-like treats or crafty creations? Share your thoughts by leaving a comment below…