Are you hosting a New Year's gathering? Perhaps a New Year's Eve bash, or maybe a New Year's Day brunch? Today we celebrate the art of entertaining. Our motto: It's not a party unless you have time to enjoy it. Yes–even as a host! Read on for tips on how to entertain festively yet sensibly…
We've got you covered–from the decorations to the food and favors. With a little pre-party planning and a willingness not to do everything yourself, you are sure to find a nice mix of hosting and visiting with guests. After all, if you put in the work, you deserve to have some fun at the very event you designed! Happy New Year!
Make It Sparkle
New Year's Eve imagery is filled with twinkle lights and glitter. And even if your event is on New Year's Day, you will want to add a little bit of sparkle. The good news for you: there are many tools at your disposal when it comes to making the party shimmer. You can start by having your Christmas lights pull double duty. White lights are particularly glamorous, especially if you hang them strategically… [from Eats and Beats]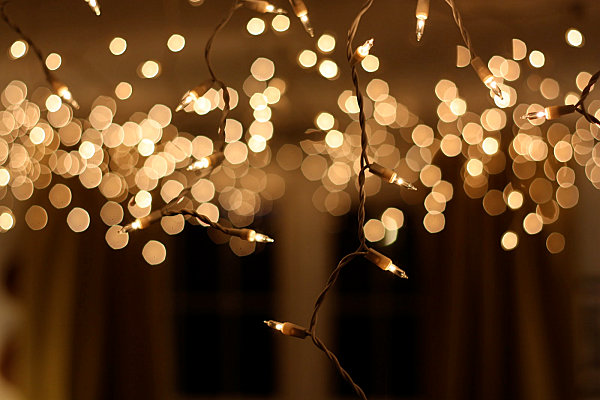 A glittering garland can also do the trick. In the image below, we see the power of metallics, as well as white stars. [from by Brea McDonald and Beautiful Days via The Sweetest Occasion]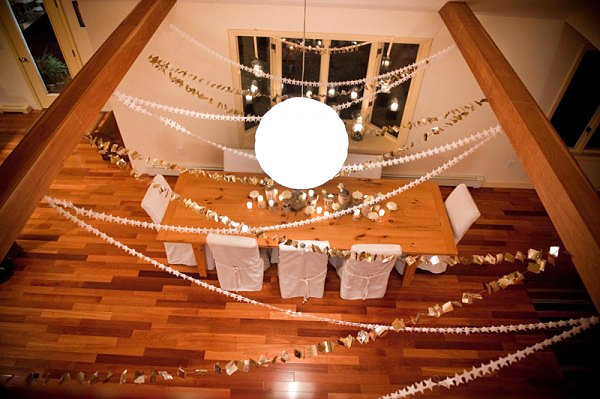 If you're feeling particularly crafty, you can even make your own garland. The internet is filled with DIY garland projects to choose from. We're partial to this DIY Triangle Fringe Garland project from Mint Love Social Club: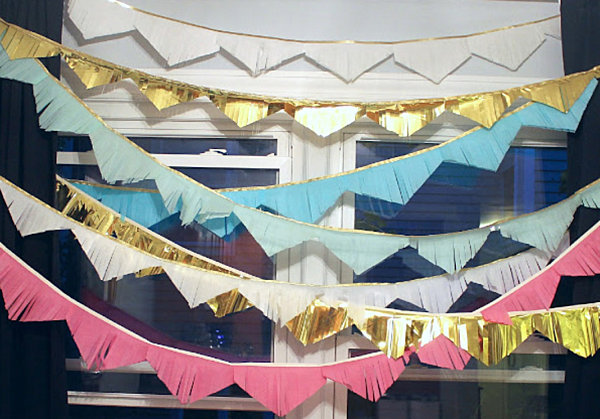 To make the decor sentimental, try creating your very own memory tree to celebrate the year that has passed. This activity can even be done with children to commemorate the new year. Then have it star as a centerpiece at your party! Check out Fiskars for the full DIY: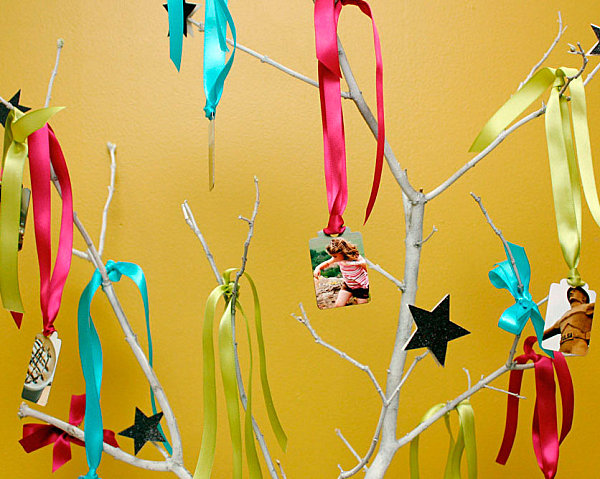 One EASY idea… go with store-bought decorations. We're not kidding. When people hear the phrase "new year," their minds fill with confetti and streamers. These items are affordable and easily accessible at your local party supply store. Sprinkle them on tabletops and serving trays, and voila–instant festivity! [from Information Vine]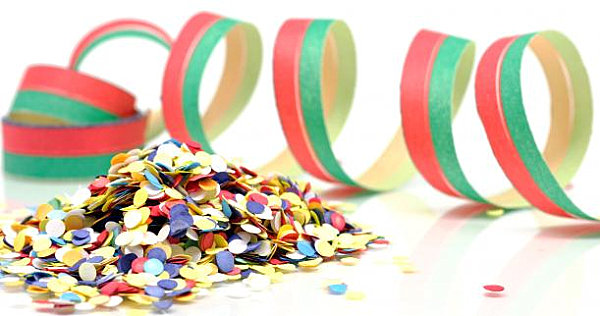 Cook Some Food, Buy Some Food
One sure-fire way to enjoy your party to the fullest is not to cook everything yourself. If you want to cater the whole thing, you have our blessing. But some hosts prefer the special touch of offering at least some homemade treats. You can always prepare some of your own food, then supplement it with a few store-bought edibles. Or have a trusted friend/guest bring an item to add to your stash. Don't hesitate to make things easy! For example, you can heat soup from your favorite market, then pour it into shot glasses for no-spill eating. Garnish with grilled cheese sandwiches and you have a foodie masterpiece! [from Quick Dish]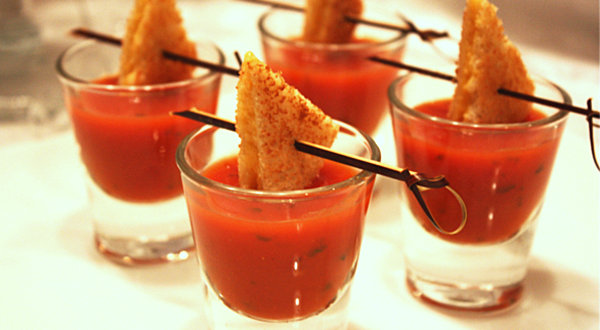 Gourmet cookies are desish! Make a batch, then add some treats from your favorite bakery. Arrange them on a tray, and you have a dessert centerpiece. [from Harps Food Stores]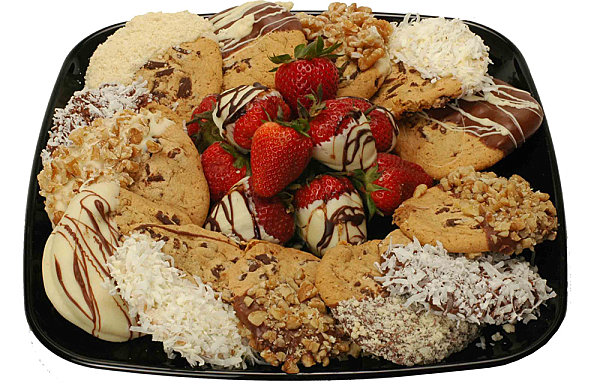 It also helps to prepare items that offer a lot of bang for the buck. What's prettier than festive canapes topped with the spread of your choice, plus pomegranate seeds, red onion and herbs? Art on a plate! [from House to Home]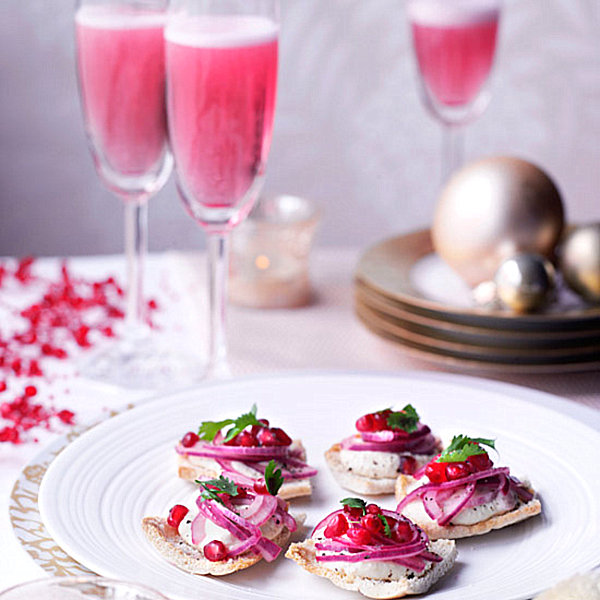 New Year's Resolutions
A new year is a fresh start. As crazy as the past year may have been, there's a way to learn from your experiences and look ahead to new challenges and opportunities. Why not take some time to reflect on what has passed and make plans for the year to come? Your guests will also likely delight in looking to the future. Giving them an opportunity to create and share New Year's resolutions is a great way to start. One idea from Camille Styles is to offer guests strips of paper for writing resolutions. A stylish container is the perfect place to deposit them, and they can be read as a group before the party ends!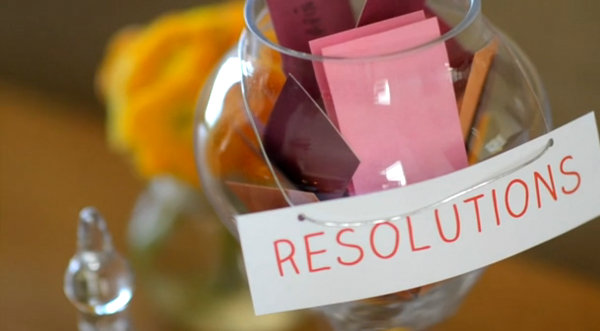 One Charming Party offers free printable New Year's resolution cards that can be set out on a metallic tray with nearby pens for guests to use… Classy and inspiring!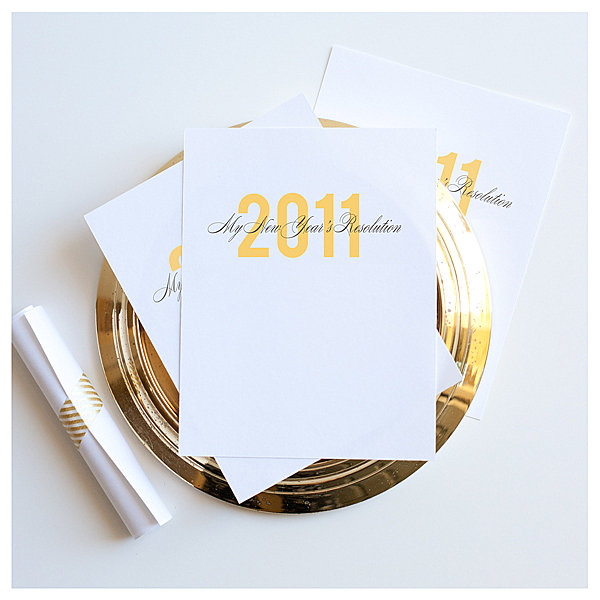 A third idea is to set pre-cut tags on the table for guests to fill out with their resolutions. Offer a branch for the hanging tags, and voila–a New Year's resolution tree is created! Use it as a centerpiece on a party table. [from Crafting a Green World]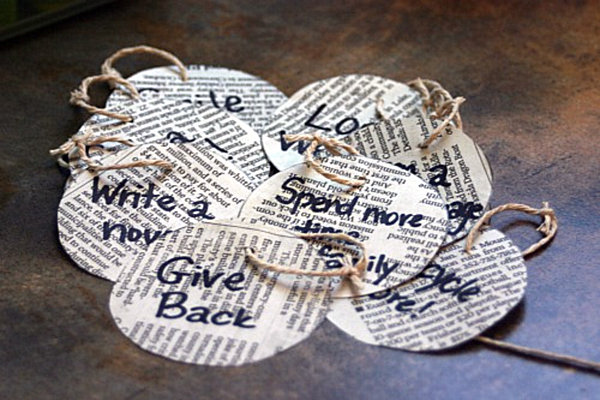 Bring on the Bubbly
You can't have a New Year's party without champagne! Of course, if you prefer non-alcoholic beverages, there are many gourmet bubbly sodas that make delightful substitutes, especially when mixed with fresh fruit juice and other garnishes. Don't forget to toast the New Year with someone you care about! [from New Paltz Regional Chamber of Commerce]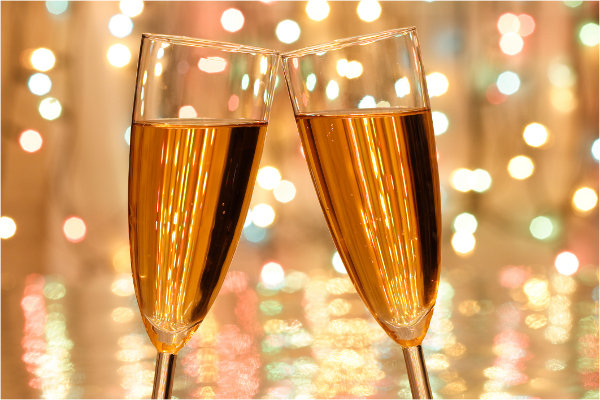 If you prefer to serve guests rather than have them pour their own drinks, you can pre-fill glasses, then display them on a tray with a fresh flower for a touch of color. [from Winesmartsite.com]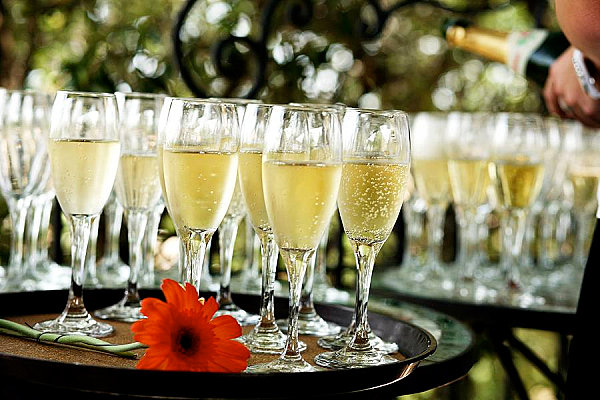 Don't hesitate to let the guests serve themselves! Assemble a visually pleasing bar with colorful drinks, as well as festive paper straws. [from by Brea McDonald and Beautiful Days via The Sweetest Occasion]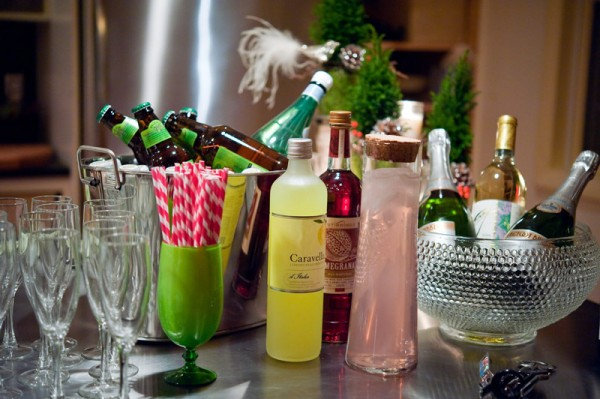 Another colorful champagne glass accent–ribbons! Use scraps from your gift wrap box for variety. In fact, if each ribbon is different, it will serve as a wine glass marker, much like wine charms that prevent drink mix-ups. [from Jones Design Company]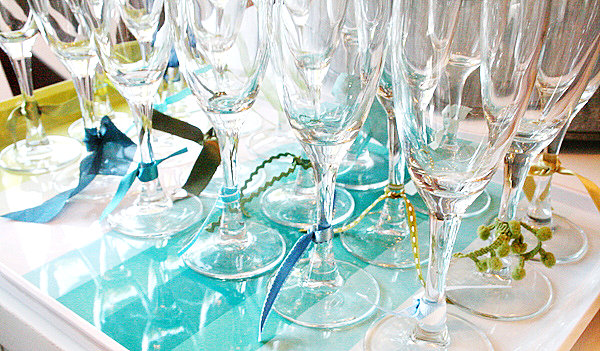 Don't forget the confetti! As mentioned, this party bling screams "New Year," and it's the perfect way to decorate a serving tray before loading it up with champagne glasses.  [from Mint Love Social Club]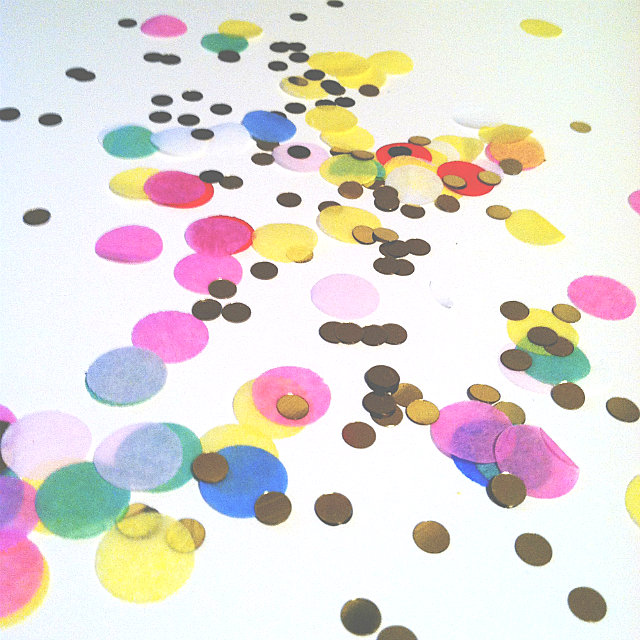 One last helpful champagne hint: make each glass special by adding fresh berries. There's nothing like strawberries to bring out the flavor of the champagne. Or blueberries. Or blackberries… [from Annie Otto Photography via United With Love]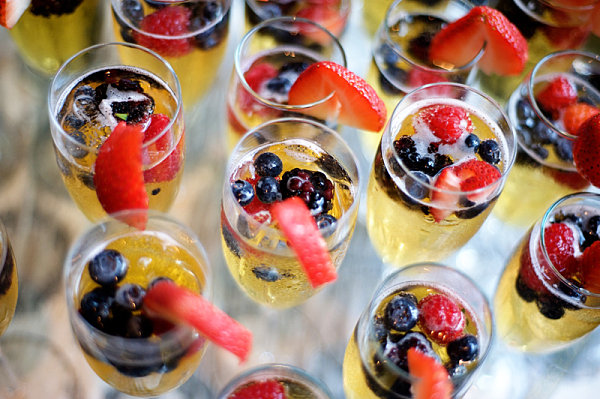 A Festive Send-Off
What better way to send off your guests than to offer them a treat at the door? You've likely spent some money on the food and decorations–there's no need to break the bank with the favors. Make your own DIY New Year's Eve Candy Poppers using paper towel tubes stuffed with the candy of your choice. Easy, affordable and gorgeous! Check out Greenista for a full tutorial: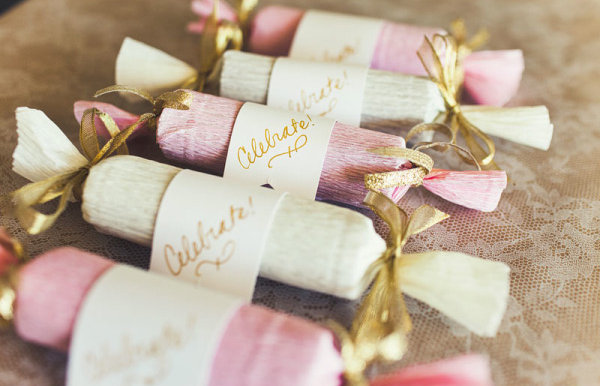 Here's another amazing DIY favor idea… Once again, paper towel tubes are used with style, this time slightly flattened and filled with coffee to nurse New Year's day hangovers! Check out Celebrations for more details…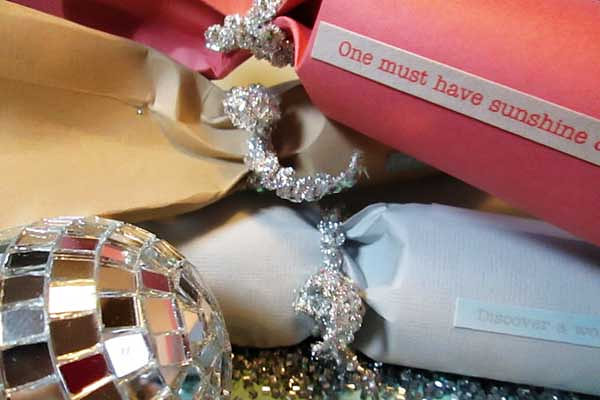 If you don't have time to make your own favors (which is totally reasonable since you've been planning this party), purchase some chocolate truffles in festive boxes, or buy dark chocolate bars in beautiful packaging. Display them on a cake stand near the door and invite guests to help themselves on the way out. [from Truffle Trolley]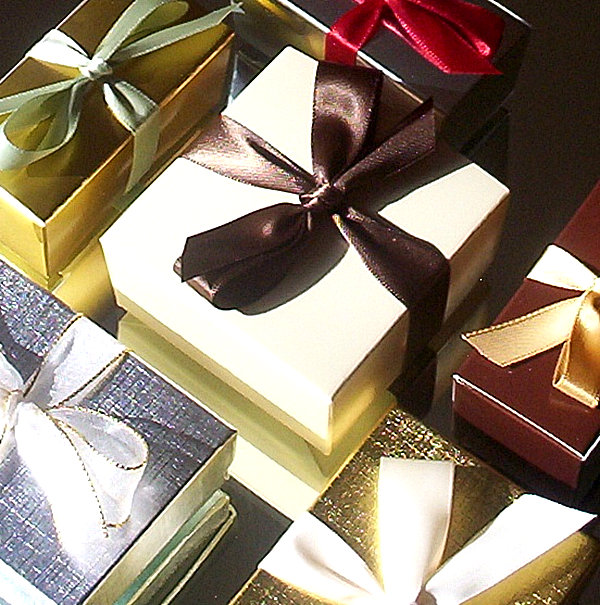 Have you ever hosted a New Year's party? What are some of your favorite hosting tips? Share your thoughts by leaving a comment below…
Liked the story? Share it with friends.