Irrespective of how hard you try, it is often impossible to match the vivid brilliance of nature at its colorful best. That is one of the allures of fall that sees us spending so much time in the backyard and on the porch. The plethora colors, textures and shades that unravel themselves along with the freshness in the air, is what makes the season a truly pleasant time. And Thanksgiving is one festival that is all about celebrating nature's pomp and glory! It is the ideal time to bring together design and natural goodness to create truly inimitable thanksgiving decorations that will light up your home.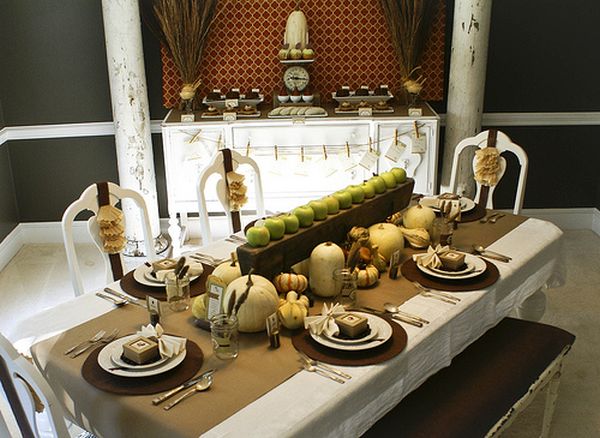 Nothing adds elegance and style to a Thanksgiving table like some beautiful fall produce. Whether it is a stunning centerpiece filled with pumpkins and fresh flowers or even wall decor and colorful wreaths that bring in the good times; a nature-inspired theme and Thanksgiving always go hand in hand. So, why not celebrate the bright yellows, blazing oranges and fresh greens before white winter kicks in…
RELATED: Thanksgiving Table Decor Ideas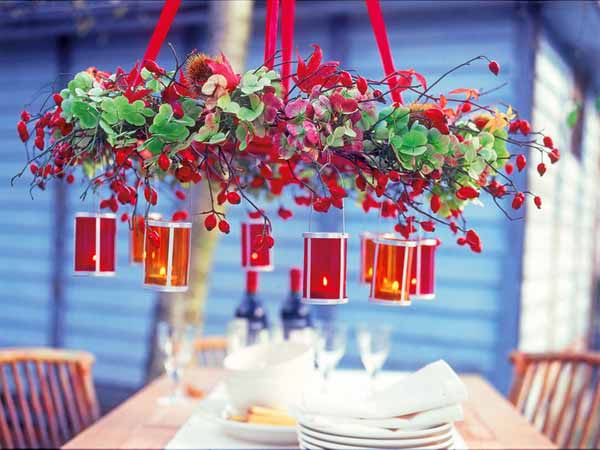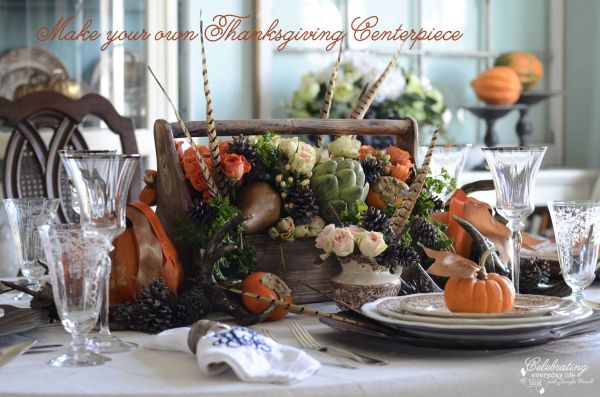 from Celebrating Everyday Life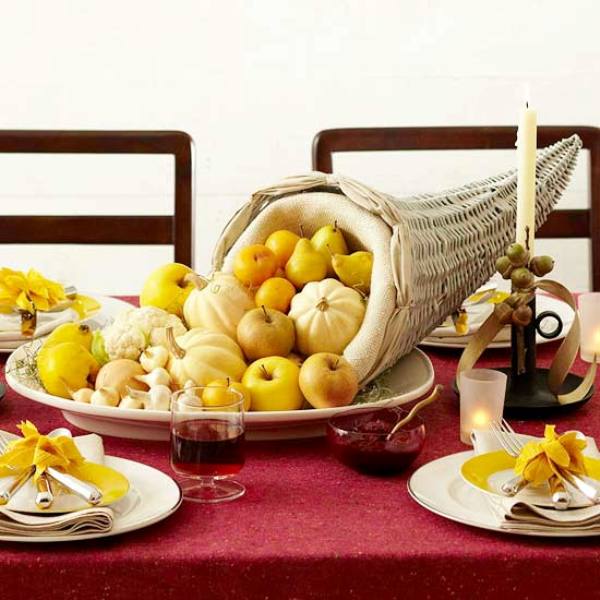 from bhg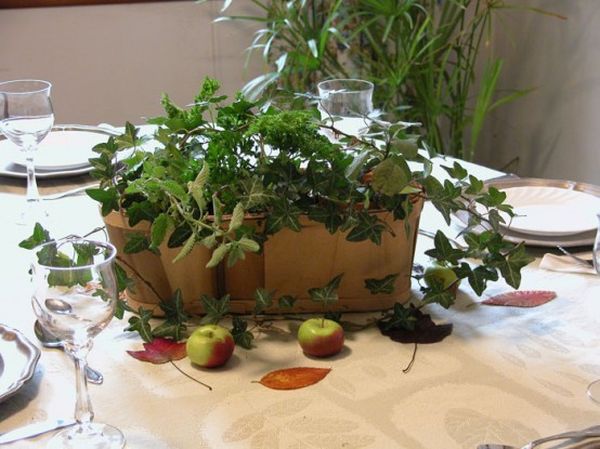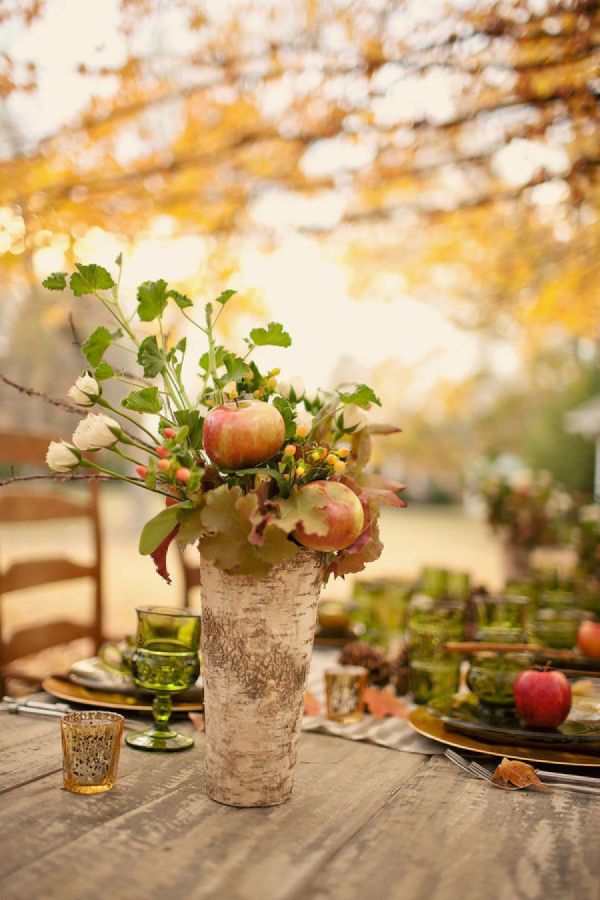 from Style Me Pretty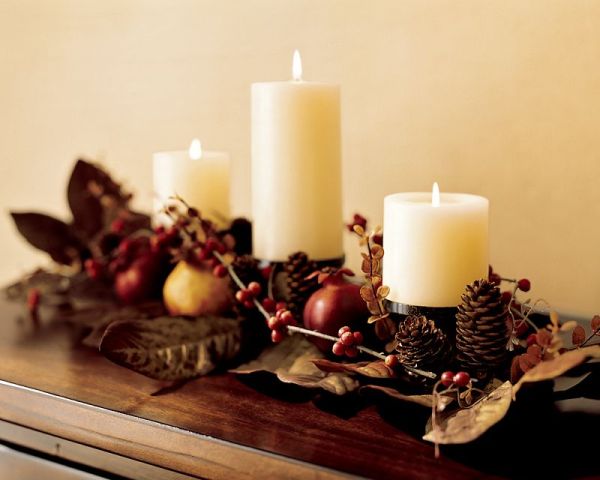 from Examiner
Simple and Easy Thanksgiving Decor
Adding natural elements to your Thanksgiving table not only makes the entire setting far more festive, but also helps you save up on a penny or two. When it comes to frugal decorations, nature is a pretty good source. From pine cones and pumpkins to fresh green branches and lovely flowers; bring in a natural Thanksgiving theme will not set you back by a fortune. They also make for lovely last-minute decorations as most of us either are too caught up with work or are too lazy to start preparations for the big dinner until Thanksgiving is barely a few days away!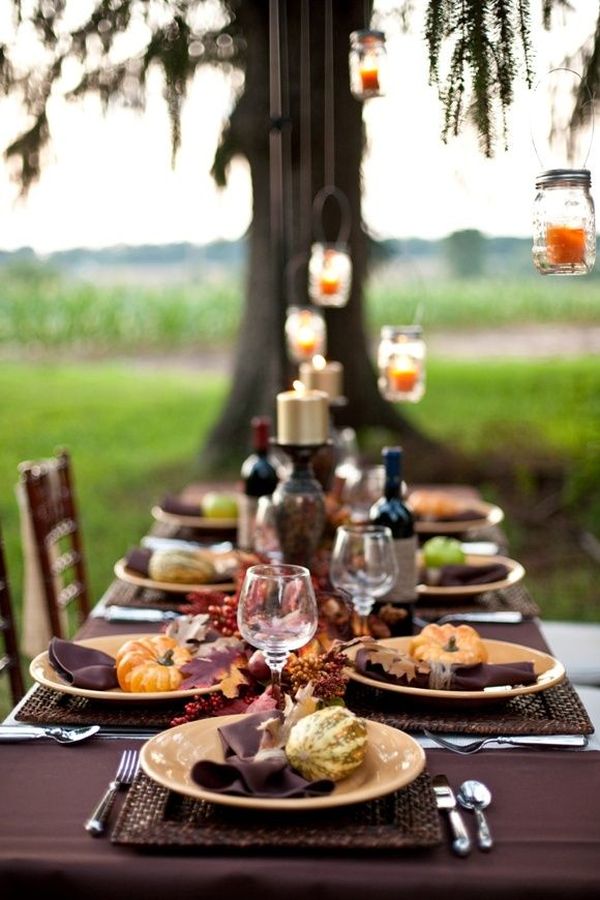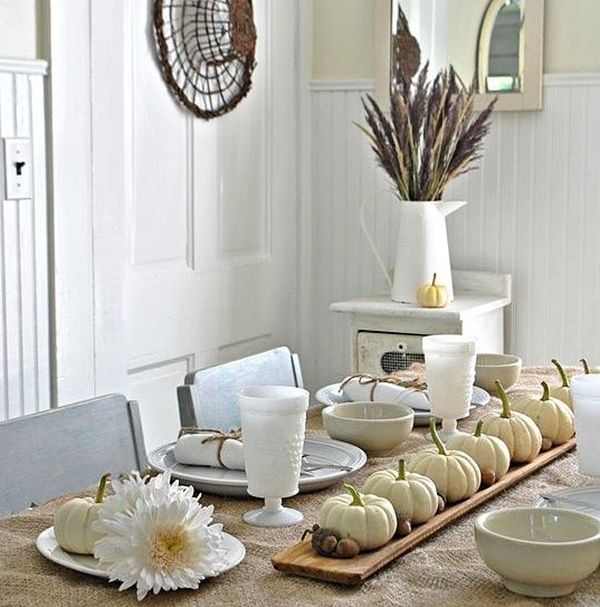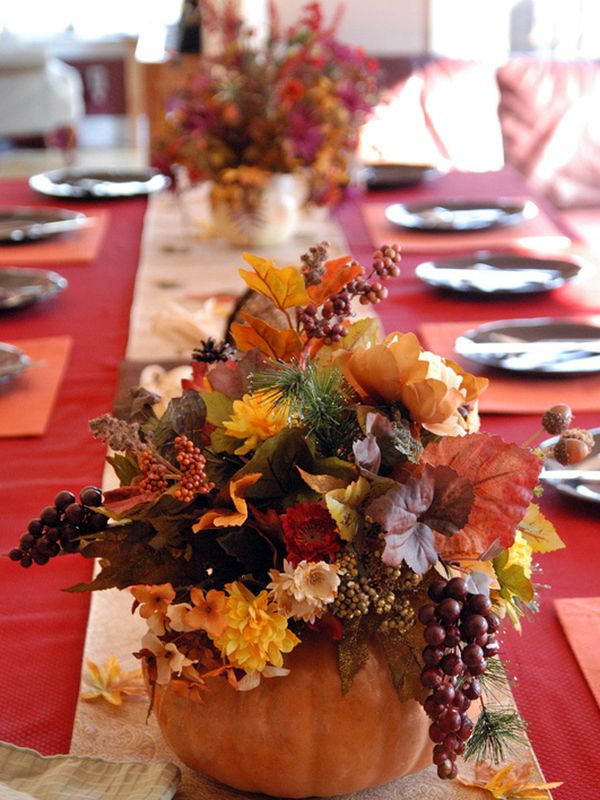 As we discussed earlier, fall colors are truly special and it is hard to replicate their full brilliance using artificial decor. Beautiful oranges, juicy grapes and a few berries also offer a textural contrast that is unique and exceptional. Natural Thanksgiving decorations can be simply spread out on the table or placed in your kitchen bowls and they still manage to pull off a stylish and gorgeous look.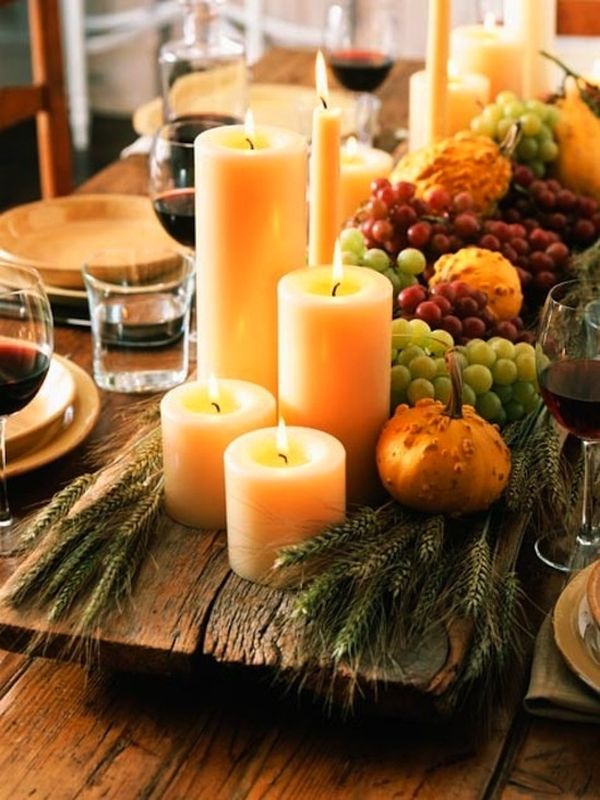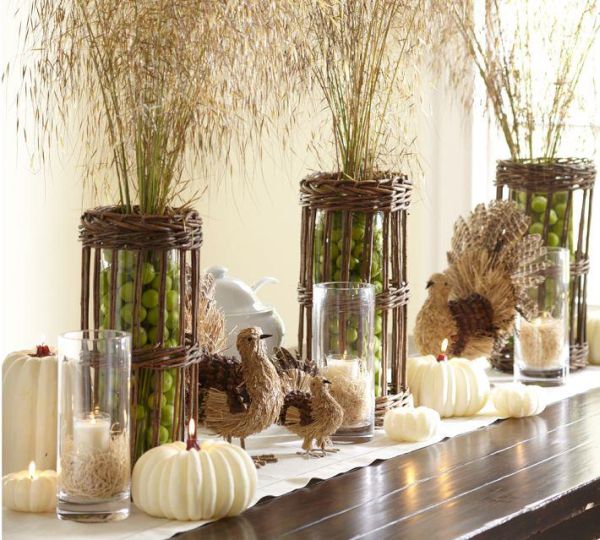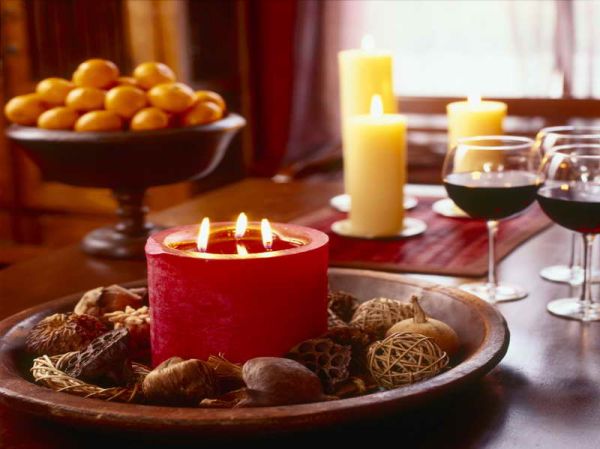 from Vissbiz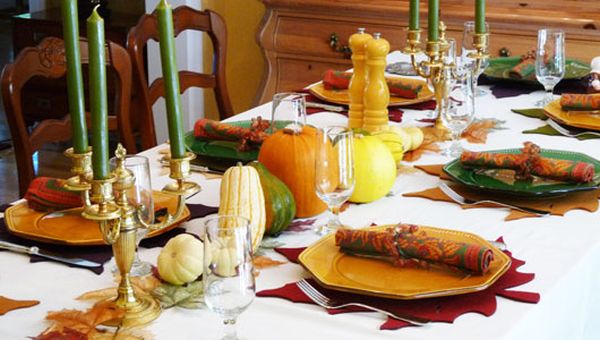 from MNN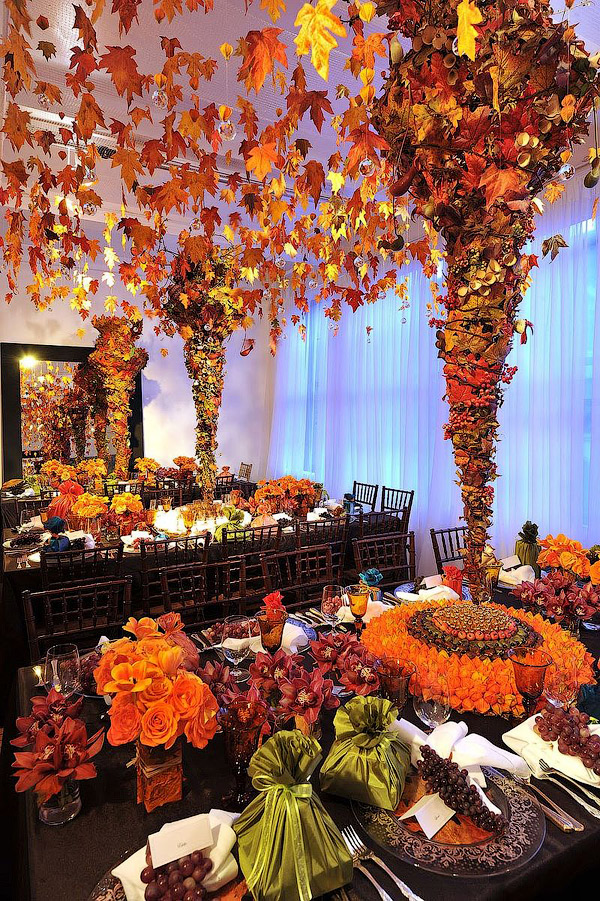 Bright and Brilliant Centerpieces
A natural centerpiece is one of the best ways to really add life to your Thanksgiving table. In fact, most table decorating ideas for the festival use a natural centerpiece even if the theme of the table is contemporary or shabby chic. Natural centerpieces go along great with any color scheme that range from rich purple to the classic black and white look. Once again, it's the ease of creation of these centerpieces and their organic appeal that makes them so special. One can even utilize them as lovely accent pieces to add some much needed softness to a modern Thanksgiving dinner table.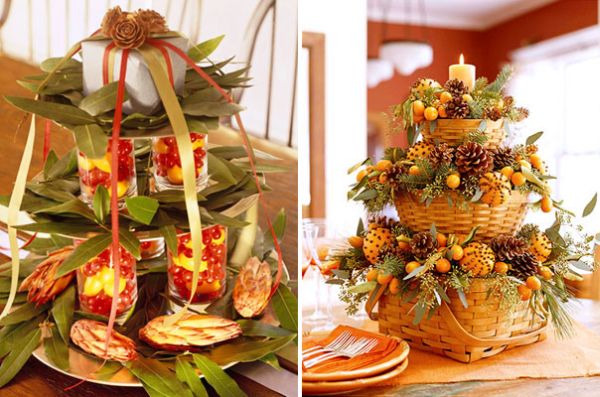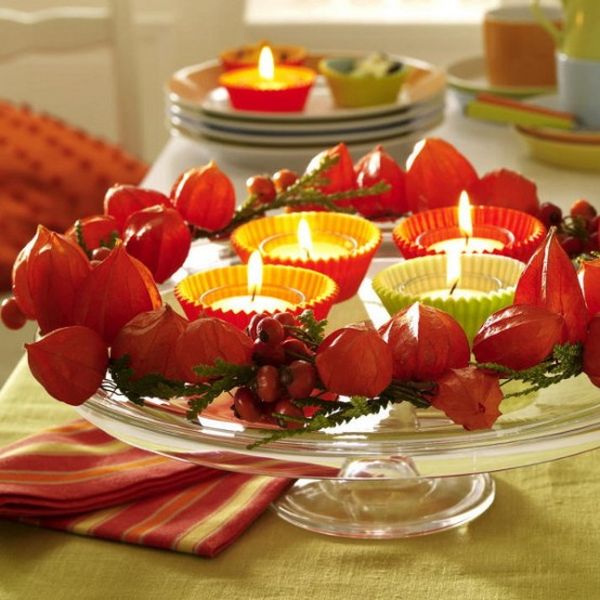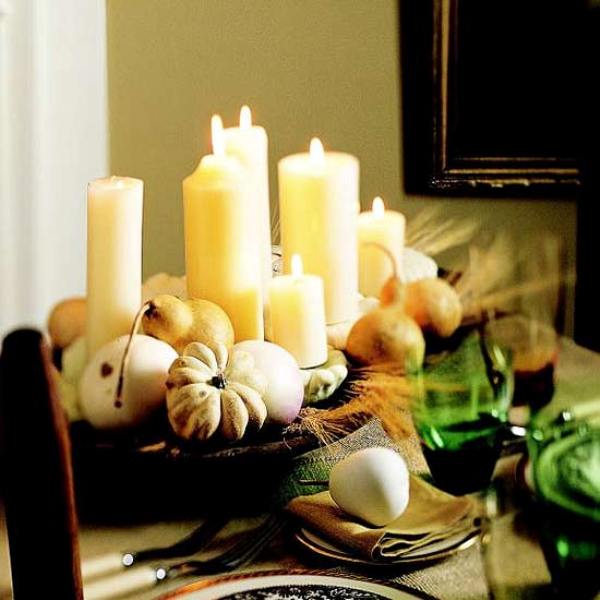 A natural centerpiece can vary from the extravagant to the understated. The size of your Thanksgiving table centerpiece should depend on the scale of the table and the other decorations around it. Something as simple as a beautiful vase with a few flowers and fruits makes an elegant statement when placed on a small table for two.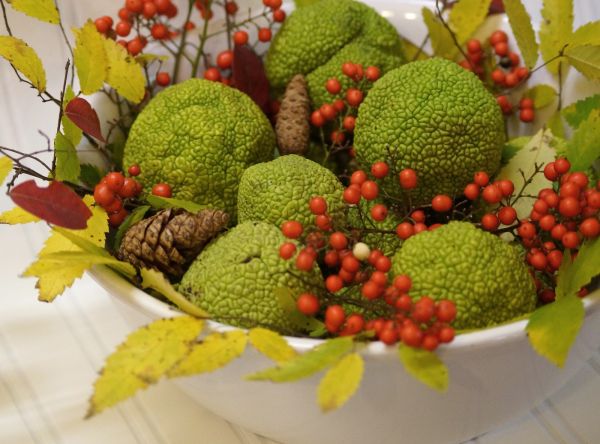 from Don't Disturb This Groove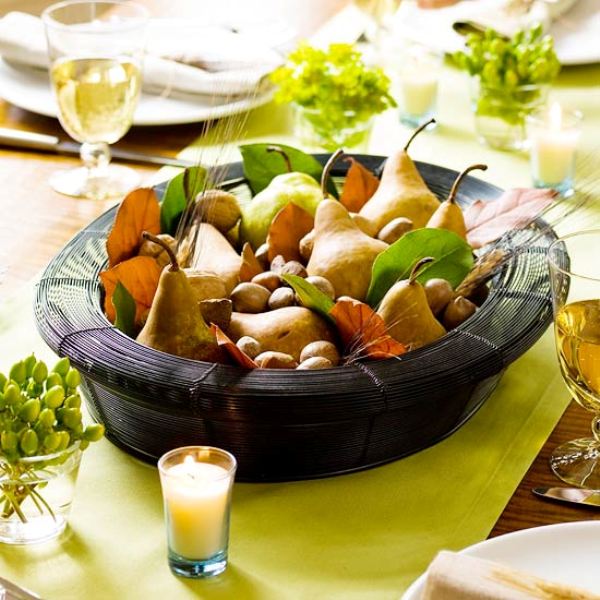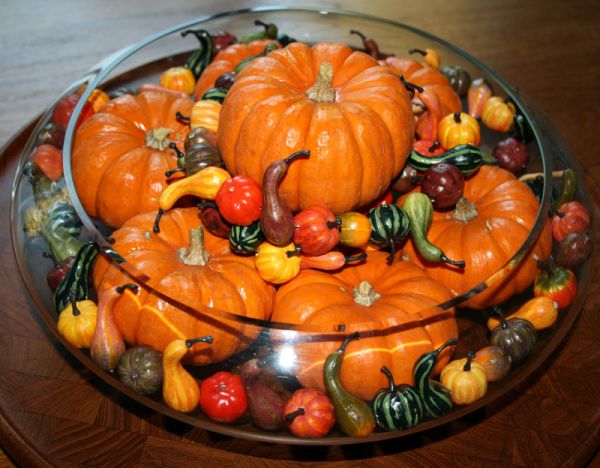 from Dandelion Moms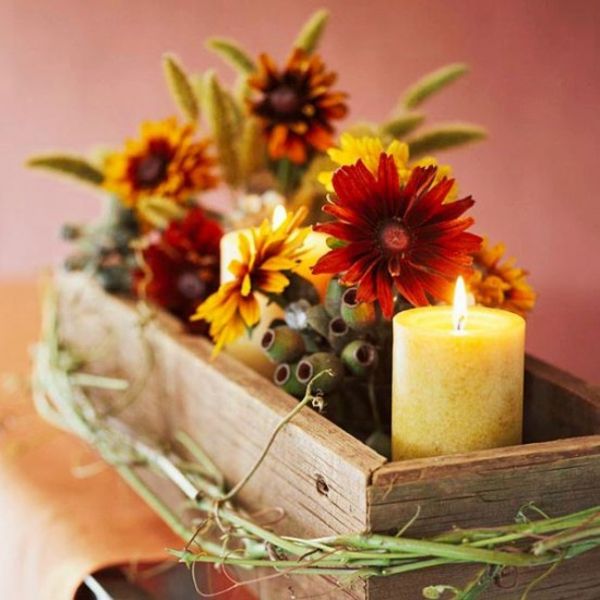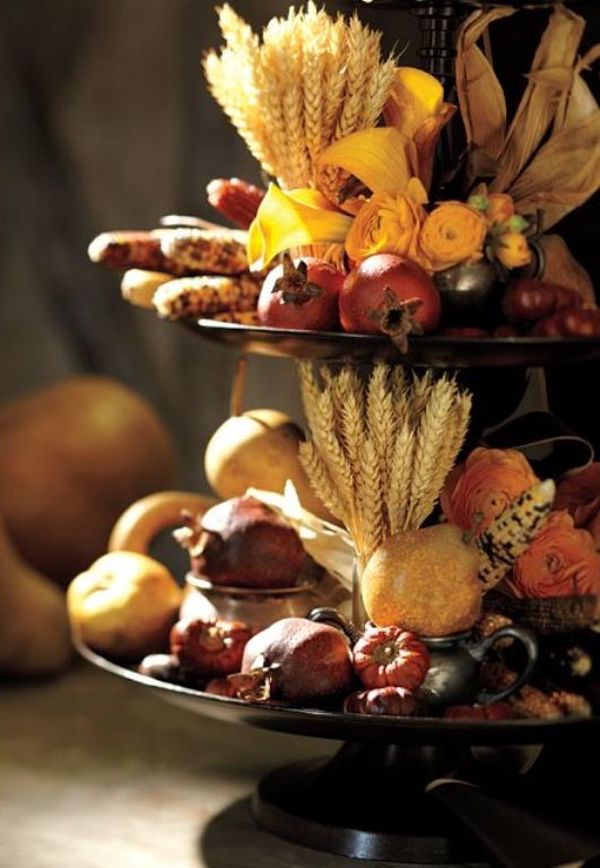 Beyond the Table!
In all honesty, Thanksgiving celebrations largely revolve around the sumptuous dinner and unlike Christmas or Halloween, decorating the house is not a top priority for everyone. But adding a banner or two that 'gives thanks' and a wreath at the door to welcome your guests in a warm and festive fashion barely takes any time or effort. Wreaths made from fall produce are not hard to find. Keep them as natural as possible and if you have a few hours to spare this weekend then craft one on your own. A fireplace mantel is another great place where you can showcase your decorating skills by dressing it up elegantly.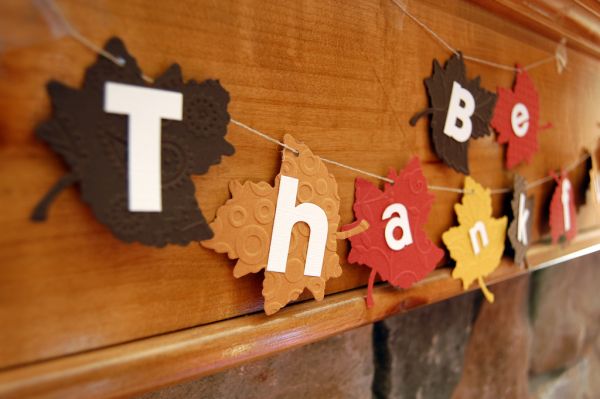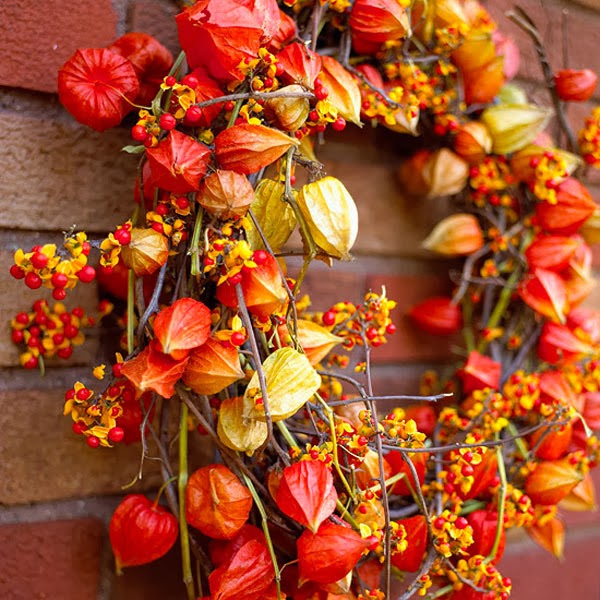 from pagoda road
Thanksgiving is a unique festival that is all about paying a rich tribute to nature and being thankful for bountiful of riches. It is a time to enjoy the fleeting fall delights as winter waits just around the corner. In a sense, it is one of the last remaining pagan traditions celebrated across the world even till today. And that makes it one of the best times to invite nature indoors!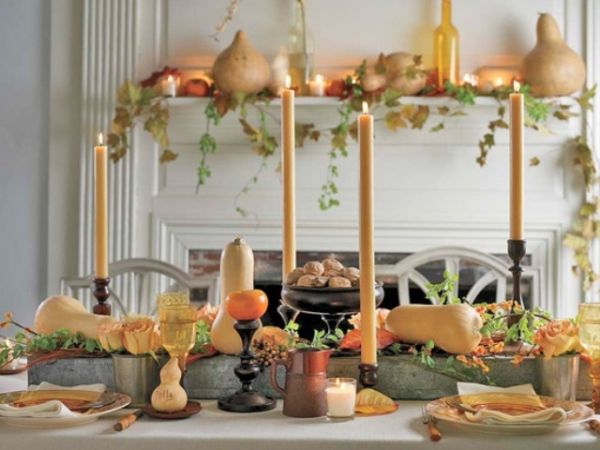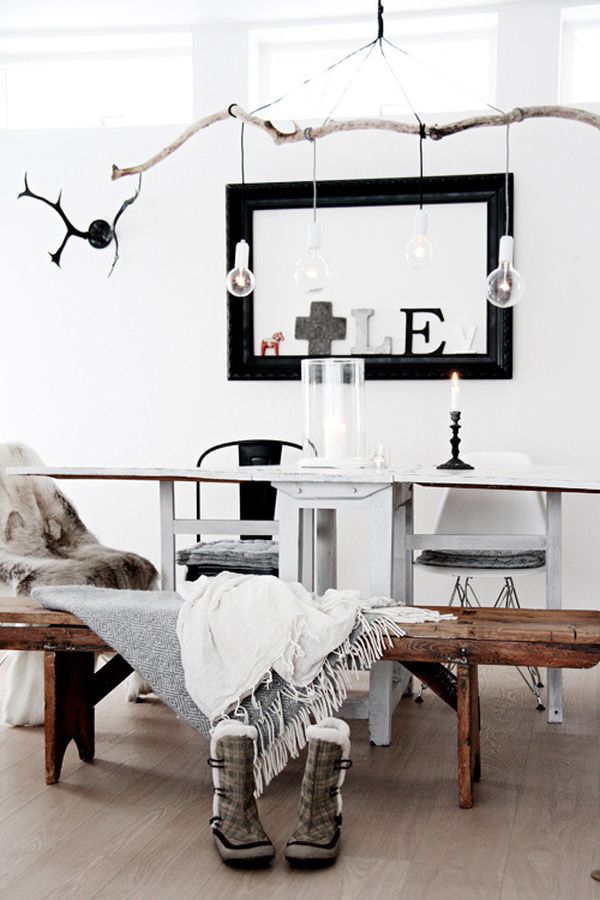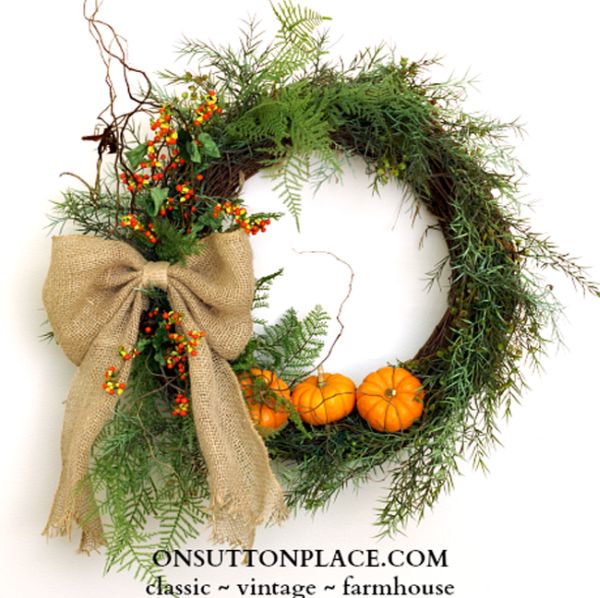 from On Sutton Place