There is something undeniably charismatic about a lavish residence on the nestled on the coast and overlooking the crashing waves. This exquisite contemporary home in Sagaponack, New York epitomizes this magic in a picture-perfect fashion! Crafted by Blaze Makoid Architecture and set on a lovely little strip on Long Island, it draws you with its expansive views and clean design. The one-acre, oceanfront structure dubbed Daniel's Lane Residence is all about uncomplicated architecture combined with flowing natural elements.
Elegant at every turn, the lavish structure is clad in afromosia wood, glass, concrete and Calcutta marble. A cantilevered stair landing that leads into the house offers a preview into creative interiors of the residence. While the lower level of the house sports the public spaces which include the kitchen, living area and the dining room, the top level features three bedrooms for kids along with the master suite. A refreshing pool that allows you to enjoy a view of the waves in the distance and a large patio space steal the show on the outside.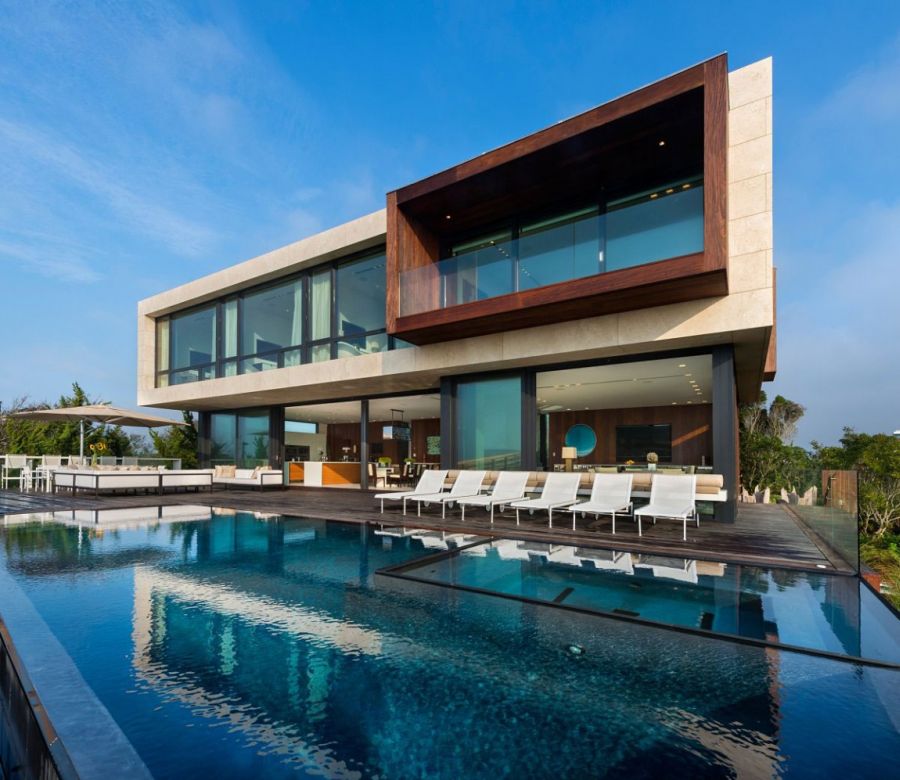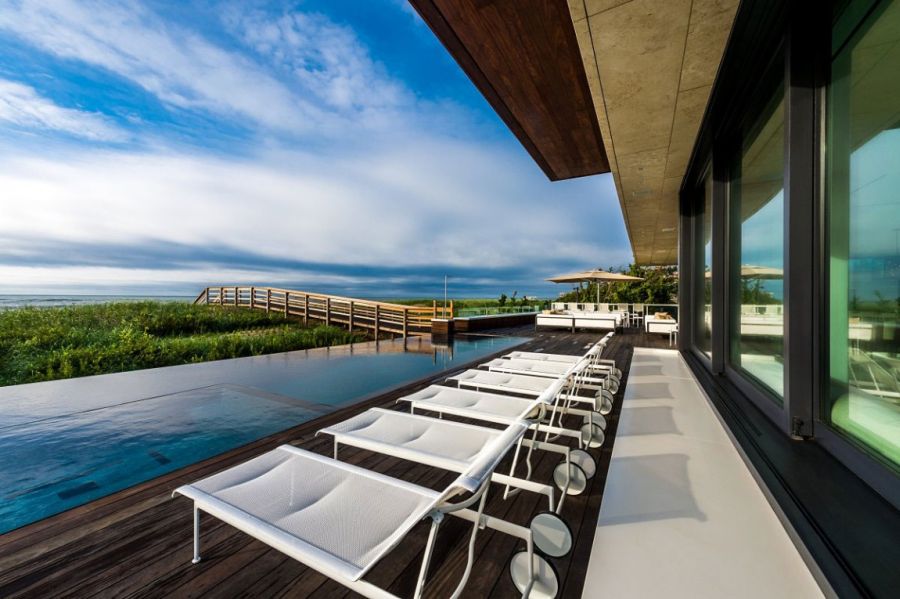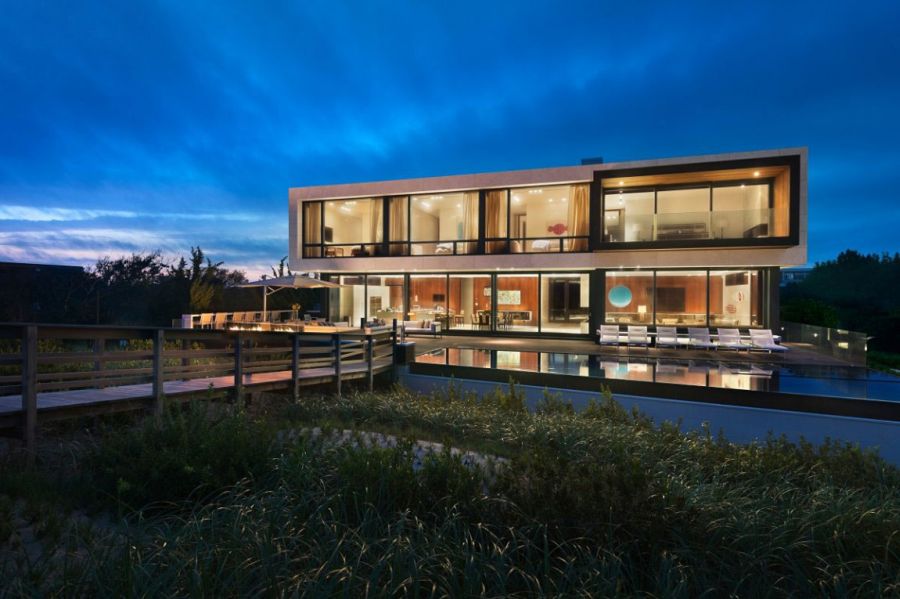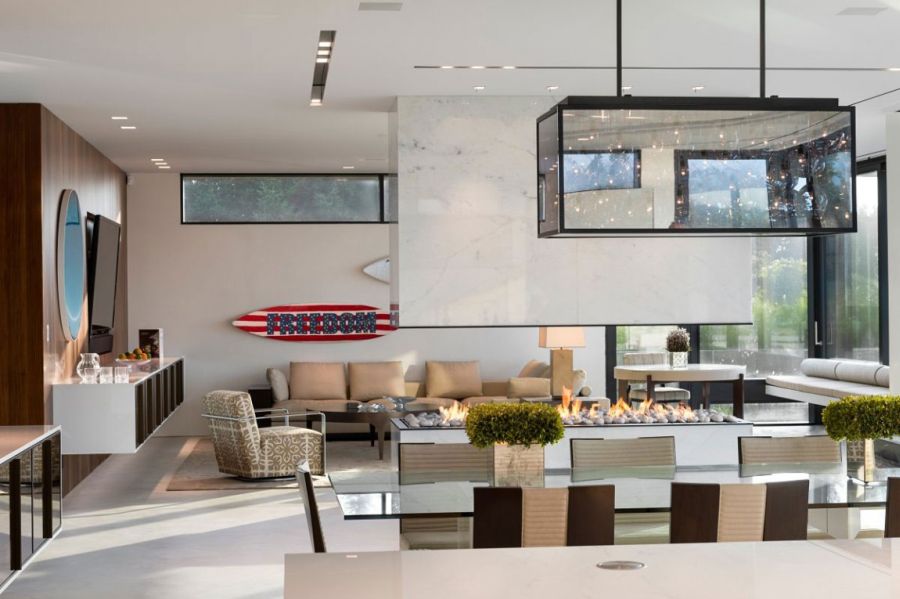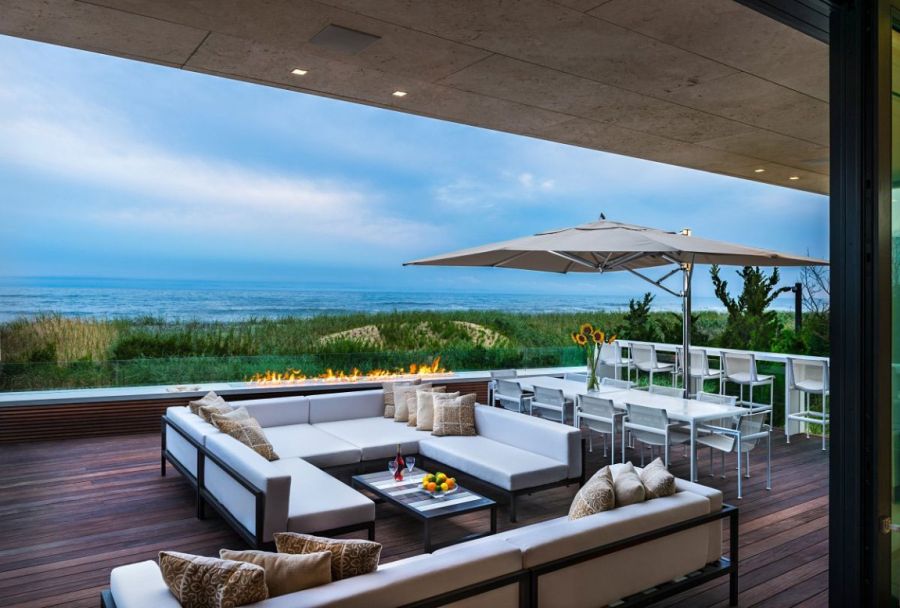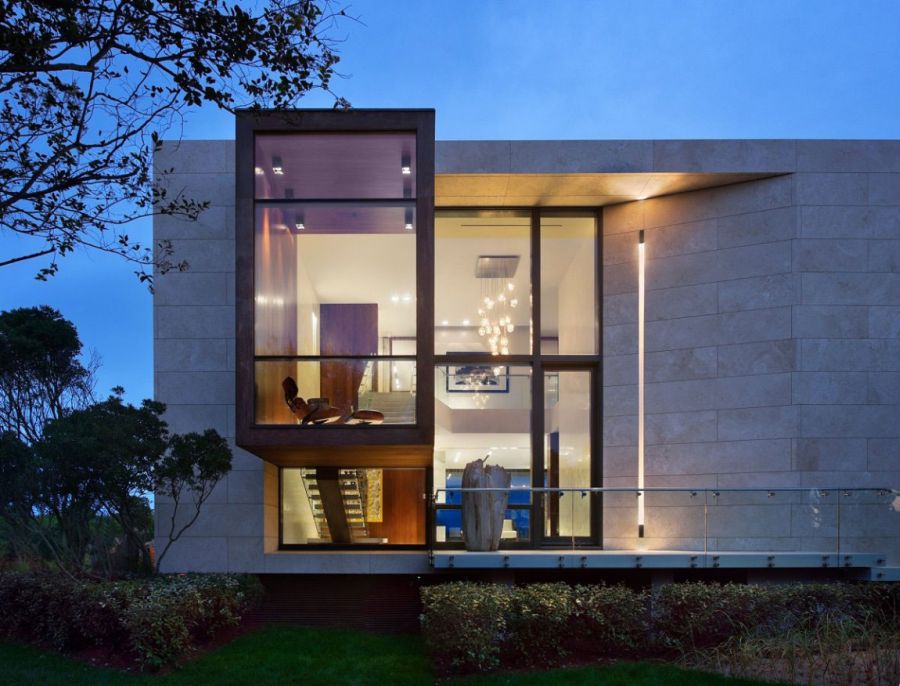 Much of the residence is laced with flowing neutral interiors that employ sliding glass doors which offer seamless connectivity with the world outside. Natural ventilation and unabated views seem to be the priority of the designers as the home exudes the vibe of a luxurious vacation retreat. Conjured up and created to allow its residents to escape the rush of busy New York City lifestyle the Daniel's Lane Residence is all about living it up in a serene fashion!