The Costa Brava House located on the east coast of Spain is a stunning modern estate that seems to present a beautiful and enticing contrast to the rugged and wild setting it is located in. The beautiful structure is home to three residences, a large central villa, a guest apartment and a second guest area along with sporting 12 bedrooms and 13 bathrooms in total.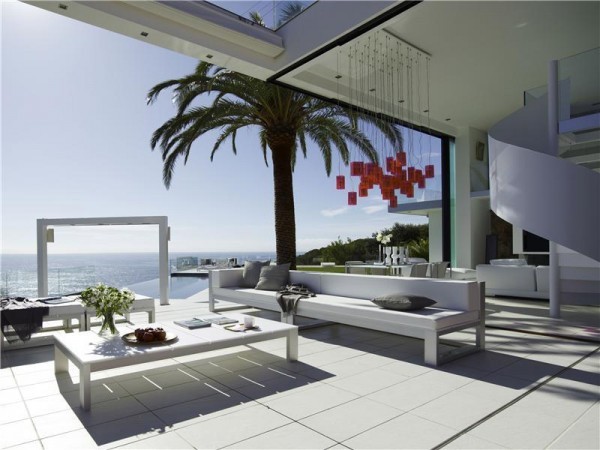 Apart from the sheer size of the Costa Brava House, which gives it its grandeur, the pristine and polished interiors bring together the best of sleek and ergonomic current décor.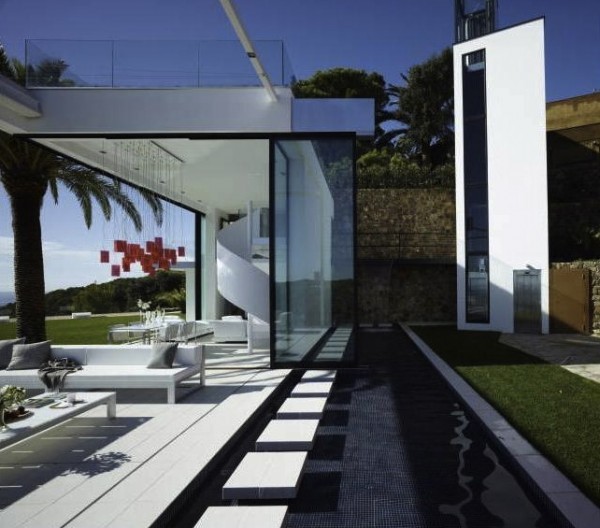 The most apparent aspect of the estate is the extensive and at times, extravagant use of glass, which gives the home not just a very transparent look, but also helps it bring in the many sights and sounds of the rocky Mediterranean coastline that surround it. With the interiors and the furnishings strictly adhering to a cool white template, the house depends on the beautiful natural cove area to give it its unique character and a dash of color and freshness.
The main section of the house features a spacious common area, a stylish and efficient modern kitchen, a couple of gorgeous bedrooms and the master suite. Each of the three residences and the guest rooms can be accessed privately through an elevator and at the top of it all is a office space that inspires those within with some breathtaking views of the uneven coastline, the beautiful sea and plenty of green. In case you wish to own it, the Costa Brava House could be all yours for $29,000,000; small price for all that opulence! (from thecoolist)