Designed by David Guerra Architecture, this amazing mountain house in Nova Lima, Minas Gerais, Brazil, serves as a weekend getaway for the mother, her two married sons, her daughter-in-law and her grandchildren. "All private and social areas were developed in one single level which faces the mountains. The verandas of these premises are turned to a grassy courtyard where the swimming pool with a deck, a douche, a water mirror and a cascade is located."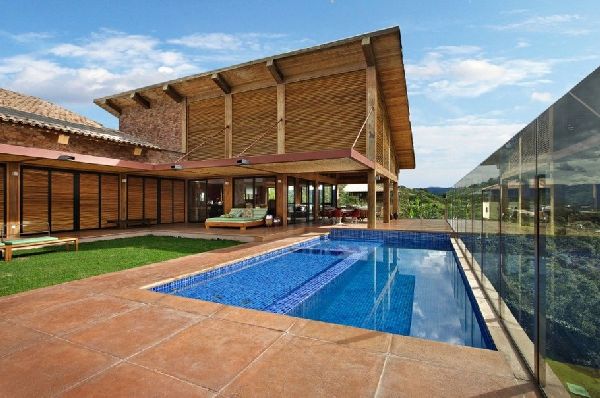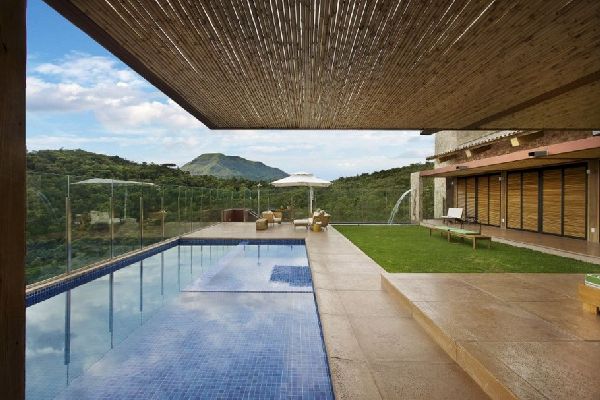 The architects had to be careful when combining the different tastes of the inhabitants — the end result features natural, rustic and contemporary elements. Materials were used to accentuate the contrast between modern and classic: reclaimed wood, stones, earthenware, bamboo, tile, fiber, metal, stainless steel, double glazed and laminated glass, glass tile, anodized aluminum, wood venetian and tecnocimento.
It goes without saying that this mountain house by David Guerra is nothing short of breathtaking.