Chalkboards are no longer just for the classroom. In fact, it seems they are being used less and less in schools and more and more in the home! What started as a stylish answer to the question, "What if we could draw on the walls?" has blossomed into a full-fledged design craze. Is there a room in the house where chalkboard paint hasn't yet been tried? We ask that very question today as we explore the many ways that chalkboard paint, also known as blackboard paint, can add interest to your home.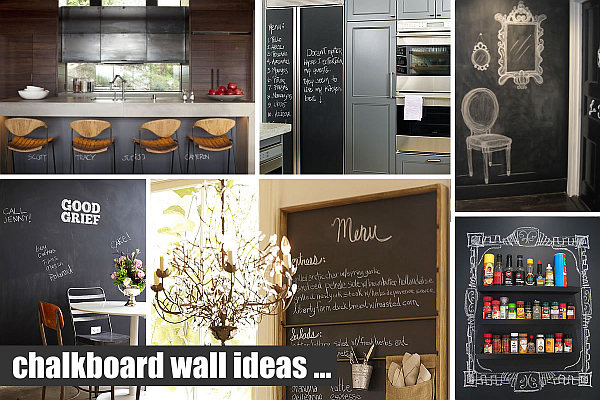 Chalkboard Paint in the Entryway
We start with the entryway, the first area that you and your guests see when arriving at your home. While many would agree that a list of "to-do" items scrolled on a wall may not be the most pleasant thing to view at a first glance, who says that chalkboard walls must only display lists? What about a cheeky message, as shown in the entryway below? In fact, this image was featured in a recent Decoist post on entryway design ideas. Read about it here.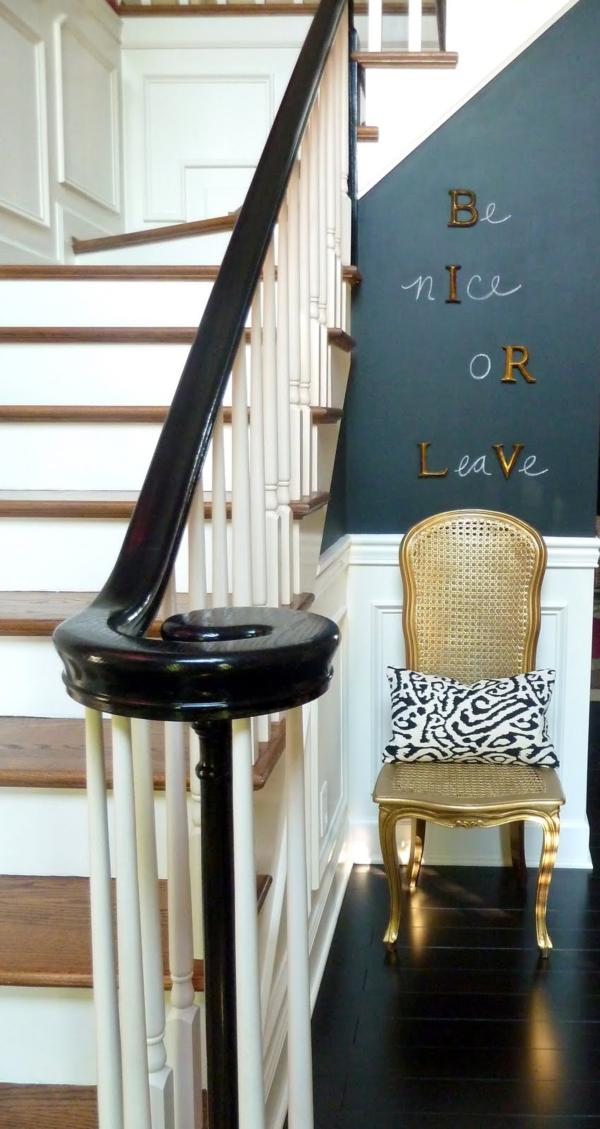 Chalk art can set a playfully elegant tone, as shown by a chair and mirror vignette drawn on the blackboard paint-covered walls of a café hallway. The image was created by Kristen F. Davis Designs: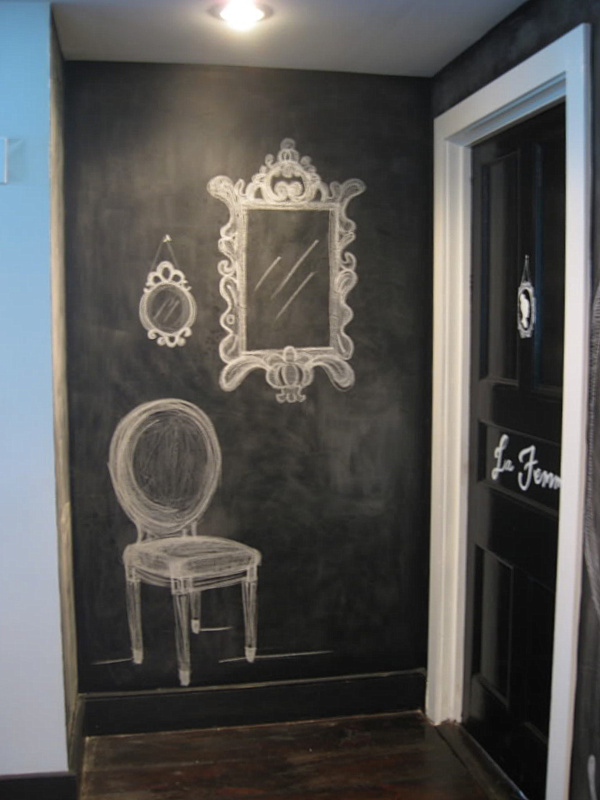 Chalkboard Paint in the Living Room
We've seen how chalkboard paint can set the stage for your home, especially when artistic words and images are drawn. But what about chalkboard paint in the living room? Believe it or not, the design possibilities in this space are endless. Take the room below, which uses chalkboard paint to create a canvas for a drawing of classical pillars. In fact, the architectural sketches create a wallpaper effect, adding dimension to the space. [full tutorial at House of Chic and Penoche]