The entryway is the first area of the home that is seen when a person walks through the door. It's no wonder there has been a renewed interest in designing this special space! A myriad of inspirational ideas and decor items are available, and while variety can be rewarding, it can also be a tad overwhelming. How much furniture can realistically fit into the space? Should the entryway be painted a different color than the rest of the house? Should it be purely decorative, or will it serve an organizational purpose?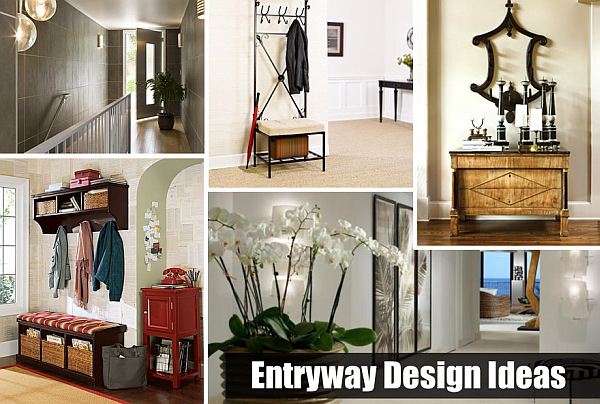 To help answer these questions and more, we've collected an assortment of entryway design ideas for you. Take a look at the images below and see what sparks your design imagination. After all, the entryway is a great way for your home to make a first impression!
Entryway Design Styles
Begin by thinking about the decorative style you'd like to convey. For example, if your home has a glamorous vibe, perhaps a mirrored console in the entryway will help set the tone of the house. If comfort is what you're after, a cushioned bench for seating and some woven baskets for storage may be more appropriate. In the image below, architectural interest is created with an intriguing frame and an assortment of spindled table ornaments. If the entryway is this wonderfully curious, who can wait to see the rest of the house?! [from Atlanta Homes magazine via Greige]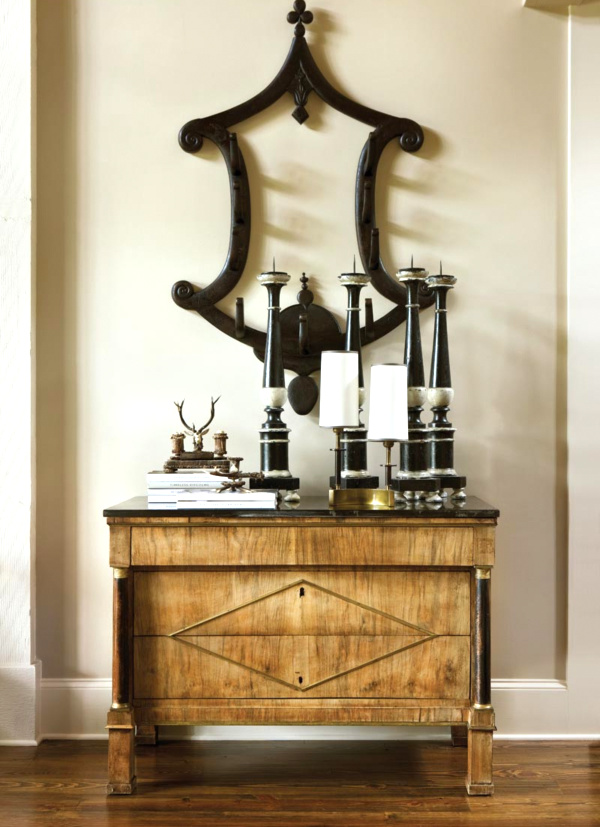 If charm is what you're after, consider placing a piece of painted furniture in the entryway. A distressed dresser provides a touch of country style and three drawers of storage. Add an antique mirror and a vase of fresh flowers to soften the look. [from MarthaStewart.com]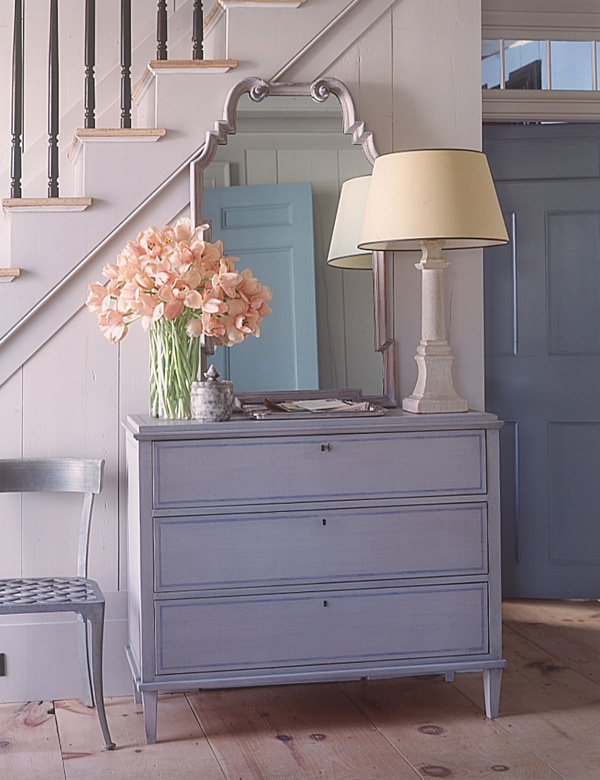 For a vintage eclectic space, mix retro modern seating with antique pieces. A dash of greenery, such as a fern, adds botanical interest. [from Covet Garden via Interior Design Room]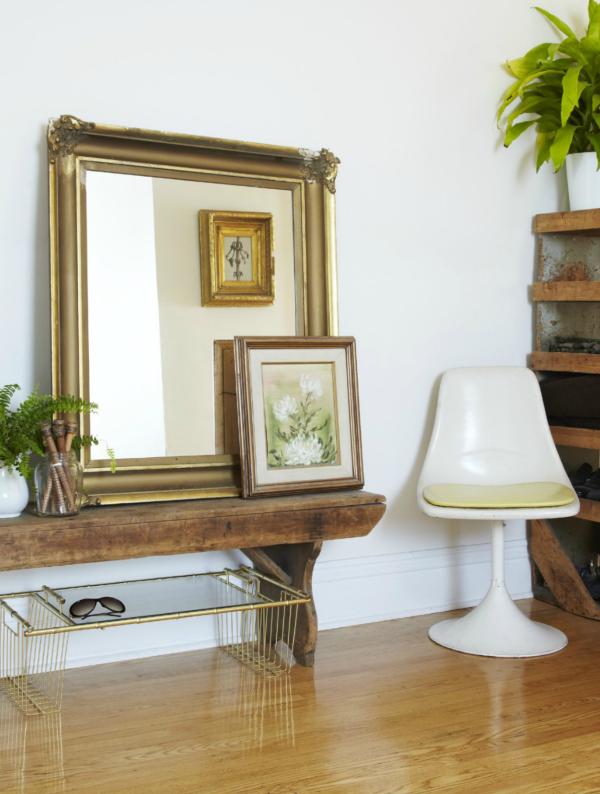 If contemporary is the style at hand, hang a trio of modern art pieces on the wall, include some striking sconces, and top it all off with orchids in a bronze sculptured planter. The room below, photographed by Daniel Newcomb, even includes a zebra-print stool for a dash of the unexpected. [from HGTV.com]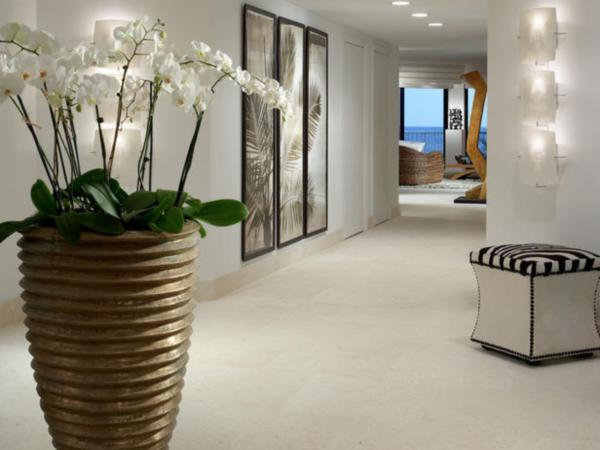 If space is on your side, as in the case of a large foyer, there's even more room for you to stamp with your decorative style. Take the room below, created by Florida designer Jorge Castillo. Upscale modern is the style at hand, and this foyer gets the glossy treatment with a shiny circular table and a sparkling wall. For a colorful effect, a collection of paintings pops against the neutral palette. [from DesignShuffle.com]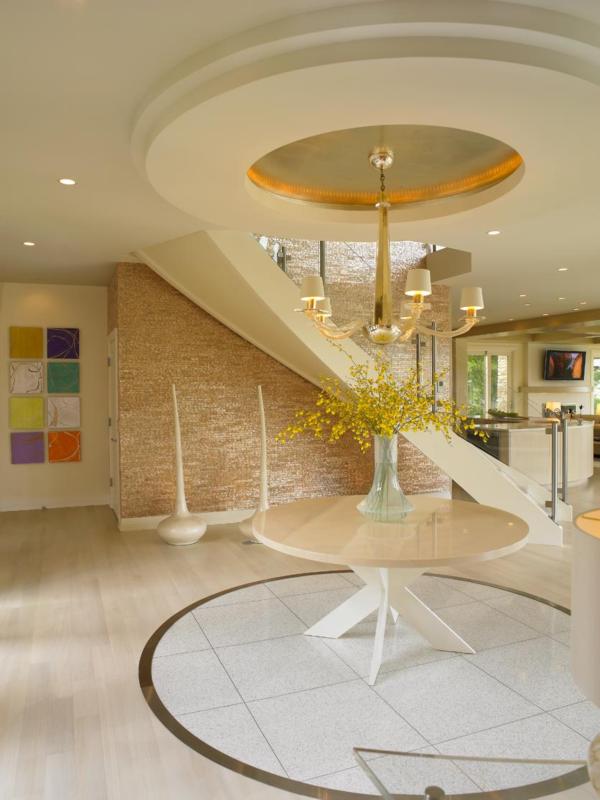 Small Entryways
If the entryway presents a challenge in terms of room, have no fear. There are still endless possibilities for even the smallest of spaces. Tile adds distinction to the hallway below, and a hanging ball chandelier casts light on the corridor. No room for furniture? No problem. A potted plant is all the drama this space needs! [from HGTV.com]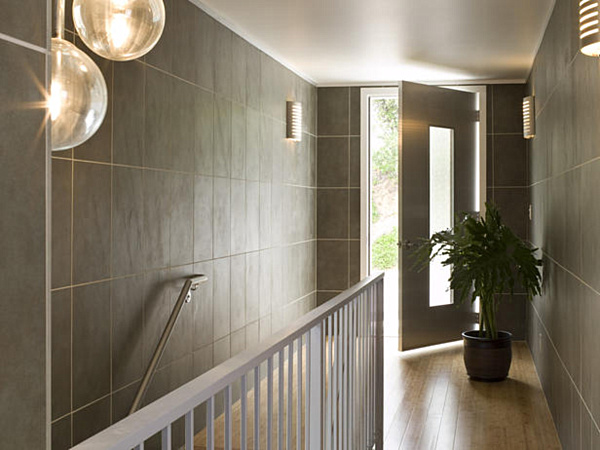 If a table is desired, consider a thin console that adds style without cluttering the space. Covering it with a skirt allows for hidden storage underneath. For an assortment of skirted table ideas, check out Pawley's Island Posh.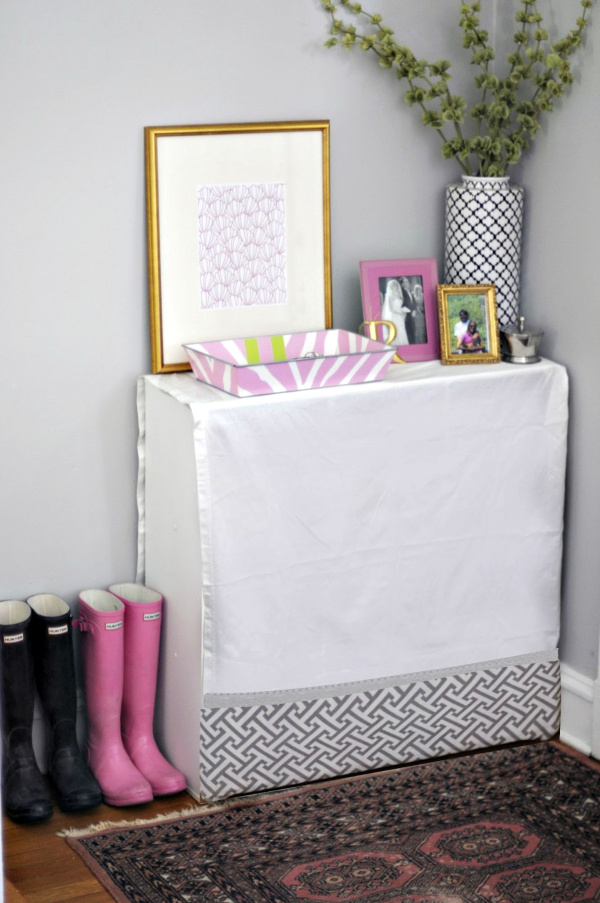 The space below was small, but that didn't stop its designer from making a big impression. The colorful retro forms were hand-drawn and hand-painted. Some overhead storage, a space for shoes and a tiny stool make the area functional as well as fanciful. For more on this amazing DIY project, check out Meeha Meeha.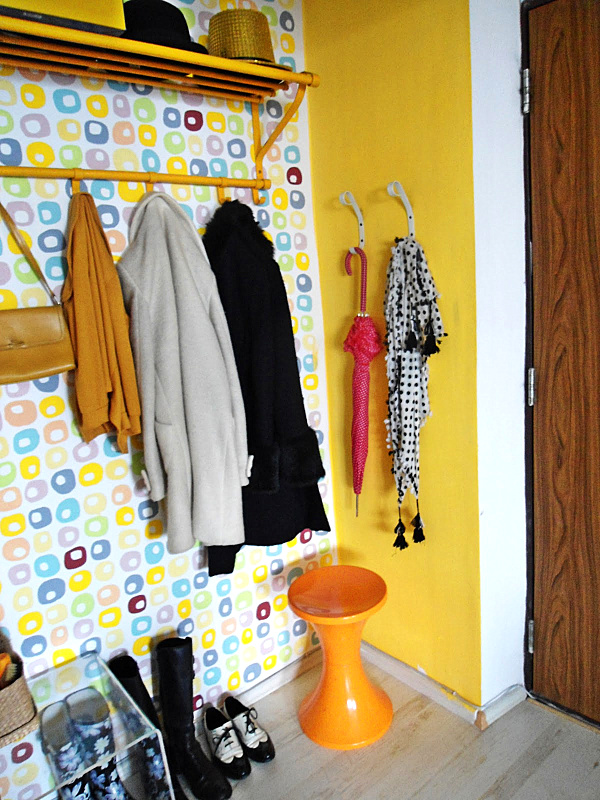 If wall space in the entryway leaves little room for a display of furniture, consider creating a nook with a small chair and an interesting wall statement. Chalkboard paint opens up the design possibilities, and gold spray paint can refresh any antique chair. Add a pillow for a dash of comfort. [from Our Fifth House via CasaSugar]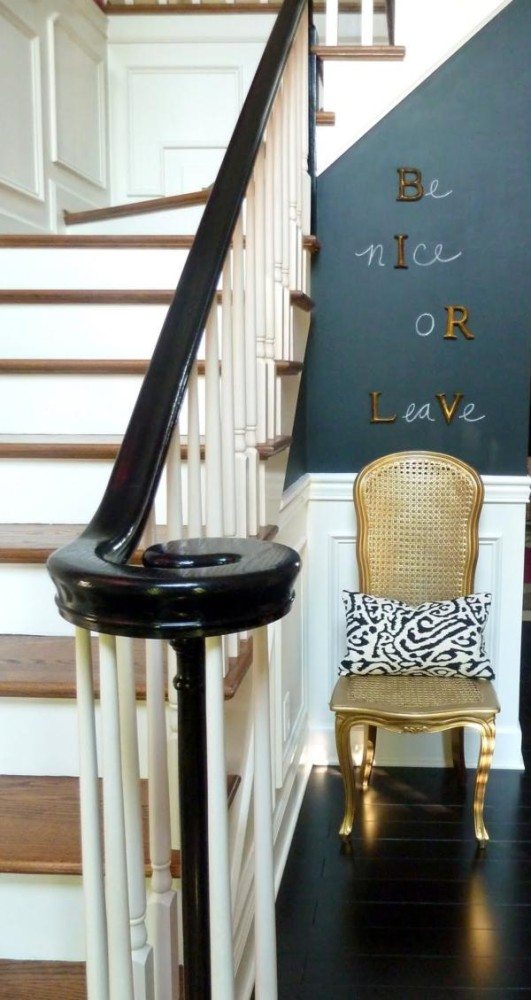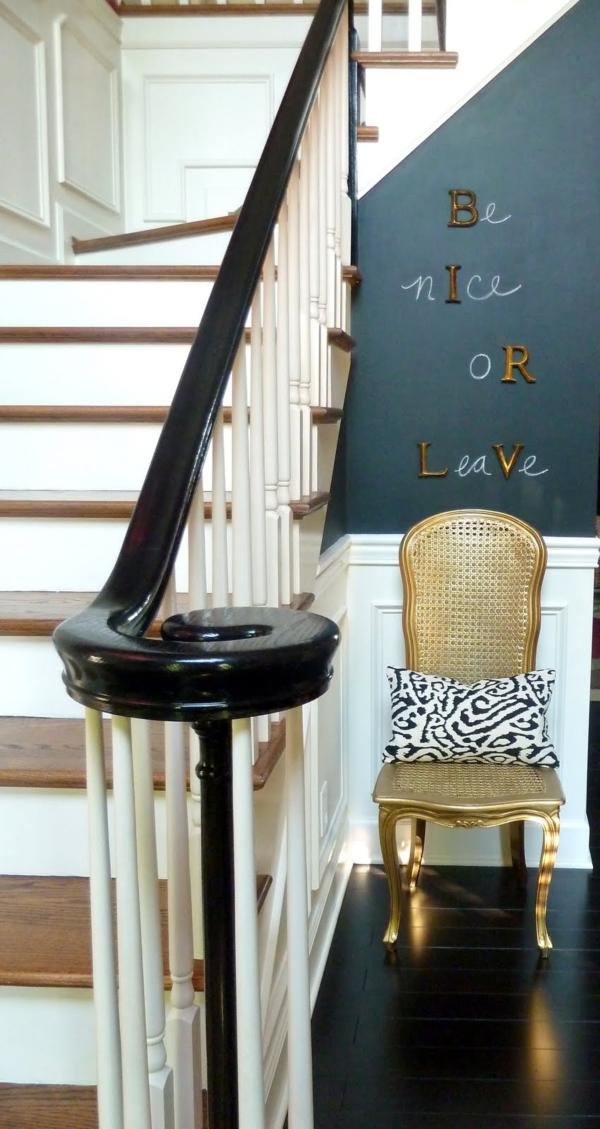 If all you have is a bit of wall space, paint it with a colorful hue, as in the celadon shade below. Hang a striking work of art, and your entryway is complete! [from HGTV.com]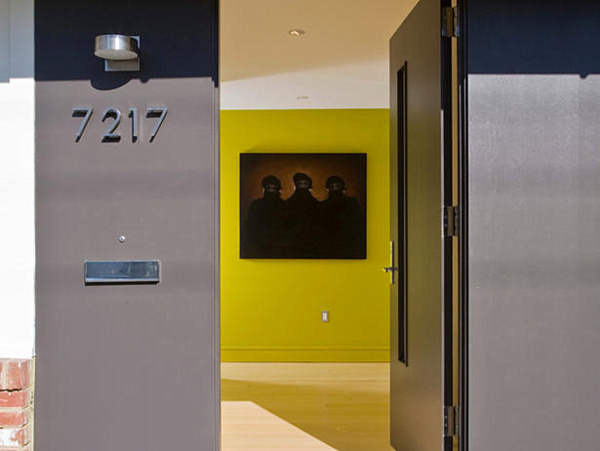 Entryway Storage
Let's get down to the nitty gritty. Is it possible to make room for storage and still make a great first impression? How can the entryway hold items such as keys, shoes and coats without looking cluttered? The answer is effective storage. If a large shelving system is too much for you to bear, consider a tall yet subtle hall tree, such as the Metal Entryway Storage Coat Rack below. There's even room for shoe or basket storage below the bench. [from CoatRack Shack]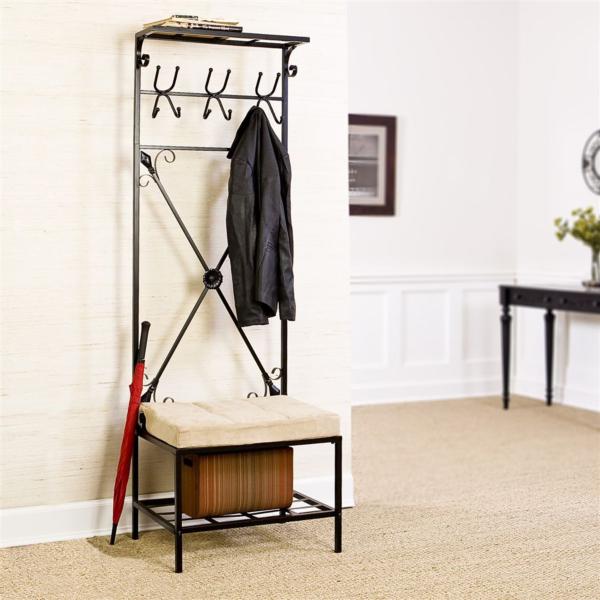 If you prefer wood to metal, check out the Mission Oak Storage Entry Bench. With two double hooks and a built-in storage container on the bottom, this piece is both substantial and elegant. [from Everything Furniture]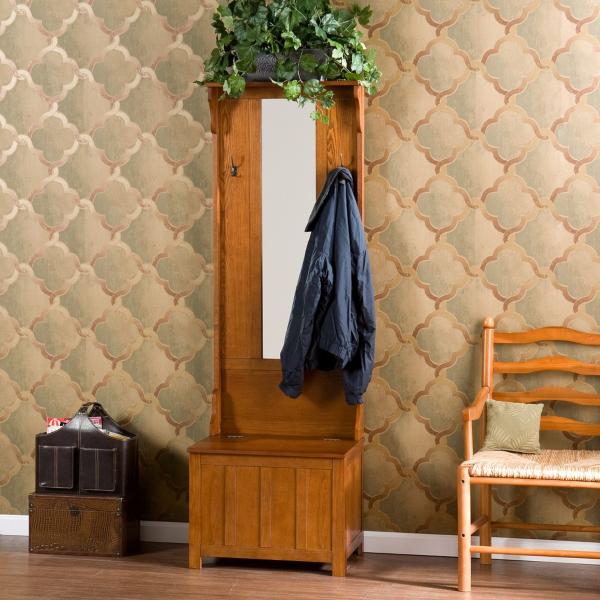 A painted hall tree is classy and homey, especially when built-in light fixtures add so much character. The Ty Pennington Collection Entry Organizer by Howard Miller has plenty of drawer and cabinet storage space. [from HallTrees.com]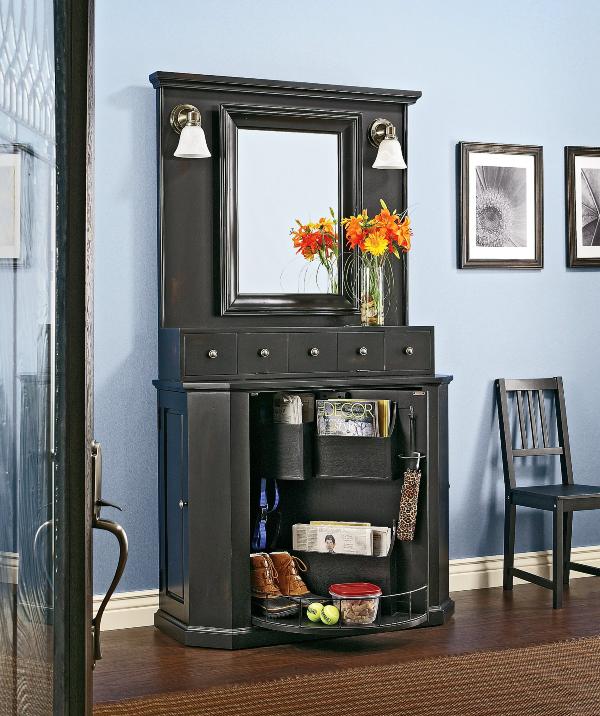 Woven baskets have gained entryway popularity, as their ability to hold items ranging from scarves to notebooks gives them versatility. If you combine their function with the helpfulness of shelving, the organization possibilities are endless. The Samantha Entryway Collection provides overhead and under-bench storage. Keys can be tucked into boxes, coats rest on hooks, and a bench provides a place to sit while putting on shoes. [from Pottery Barn via Under the Table and Dreaming]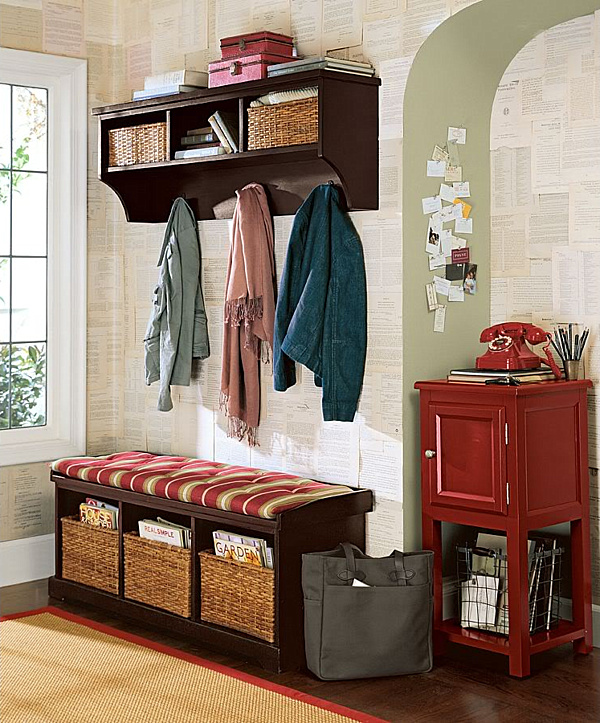 The entryway below combines the best of storage with the best of decor. Baskets hold practical items like gloves and scarves, and shoes are stashed under the bench, but who says there can't be room for items like plants, shells and other natural artifacts? The designer of the space, Amy from Home Remedies, even includes a sea grass rug and a pillow to cushion the seat when it's time to put on shoes.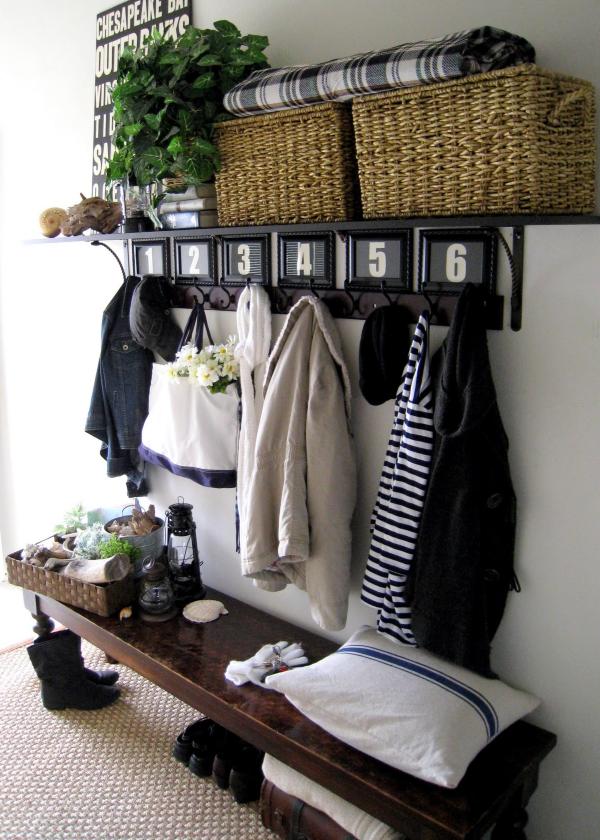 Entryway Decor
Now that space and storage details have been explored, it's time for some frivolous fun! That's right–let the decorating begin! Which items can be added to an entryway to make a true design statement? Consider the space below, a layered work of art. Patterned wallpaper, lattice-covered mirrors and lavender flowers make the area truly special. [from HGTV.com]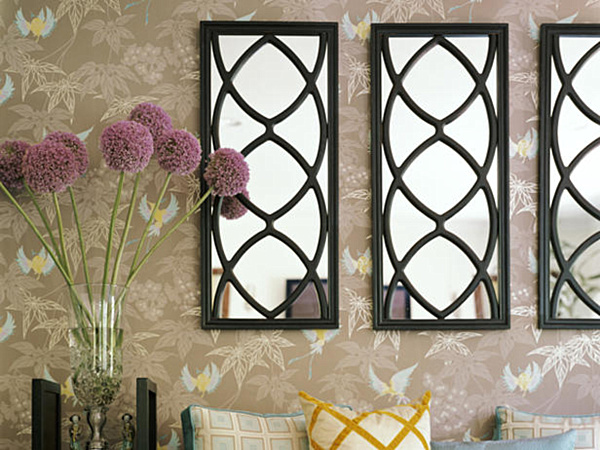 Don't be afraid of a little drama. A mirrored chest topped with a decorative mirror makes glamorous reflection a design motif. A sweeping floral arrangement is the icing on the cake in this space designed by Tomas Pearce. [from The Arcadian Blog]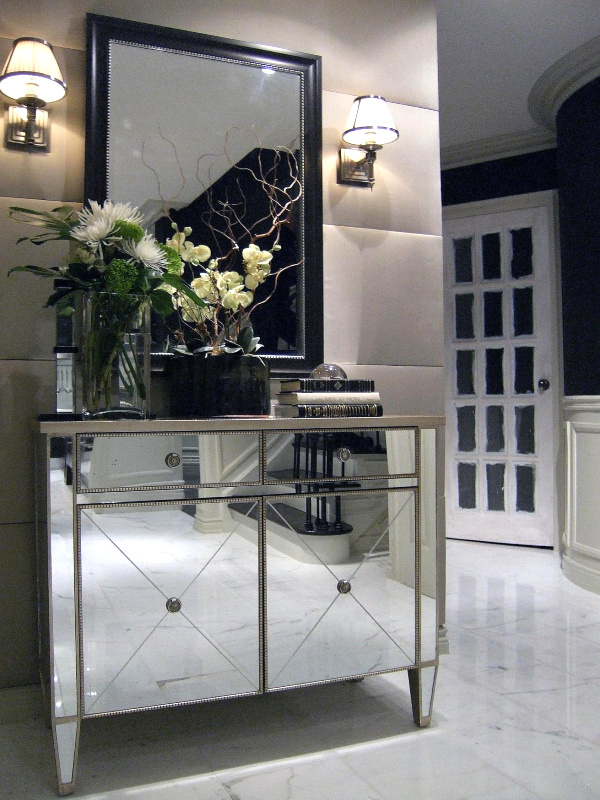 Speaking of floral arrangements, a little bit of nature can help define the space. A frosted wall serves as a stately backdrop to a border of bamboo anchored in river rocks. An inviting chair makes comfort a priority. [from HGTV.com]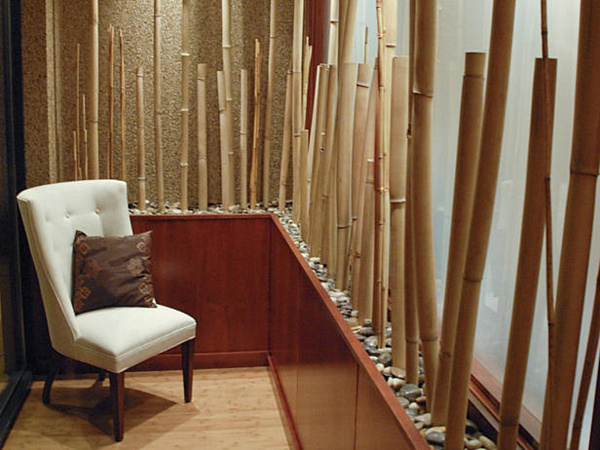 Special touches such as an entryway chandelier make a festive and welcoming statement. Paper lanterns and intricate cutouts create a whimsical atmosphere. [from Paisley Petal Events]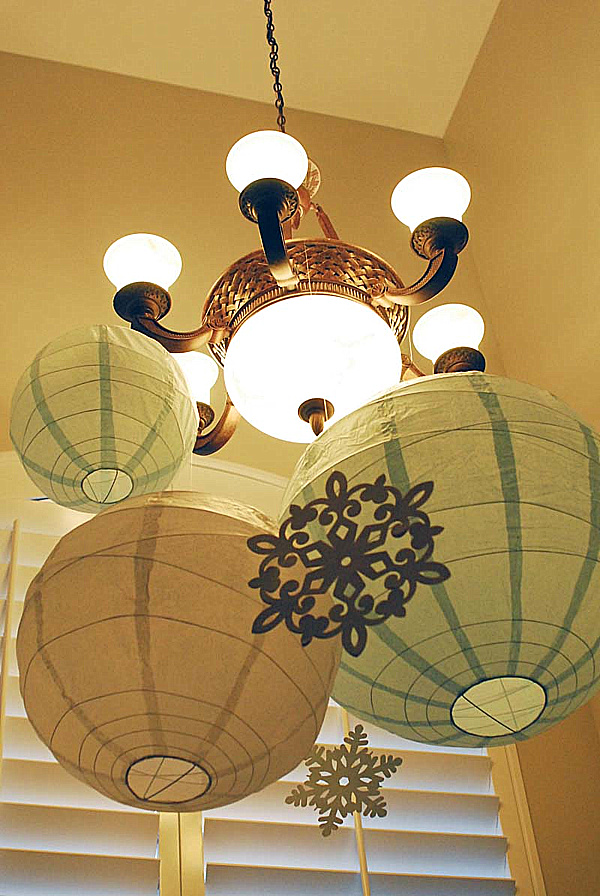 Finally, don't forget the power of seasonal spirit! Many people choose to bring a dose of holiday charm to their entryway decor. From autumn pumpkins to spring flowers, seasonal design can take center stage in an entryway, especially when welcoming guests for a party. For more wonderful photos of the entryway makeover below, check out Fern Creek Cottage.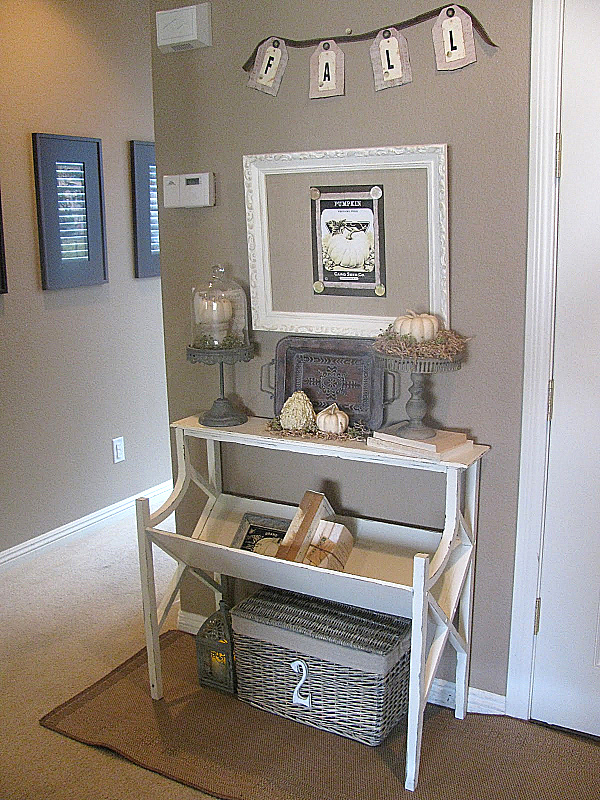 When decorating your entryway, remember to stay true to your design needs. The space can set the tone for your entire home, but don't be intimidated by its prominent location. Be practical as you consider how the area can best serve you and your family. Most of all, enjoy the challenge of blending organization and style to create a space that reflects your personality.