Here are some colors that instantly bring brightness to a room and they need not always be used extensively to achieve this effect. Yellow is definitely one of those gorgeous colors that makes any room it adorns brighter, classier and much more cheerful than it was earlier. Unlike red and orange, it is a much less risky color to work with and is far more dashing than blue and green even when used sporadically. It is surprising indeed how often this color is overlooked in favor of less impactful hues despite its many advantages. With the world currently going through a rough patch, we all need a bit of uplifting presence in our lives. And yellow in the bedroom can be a tiny part of your inspiring new interior makeover!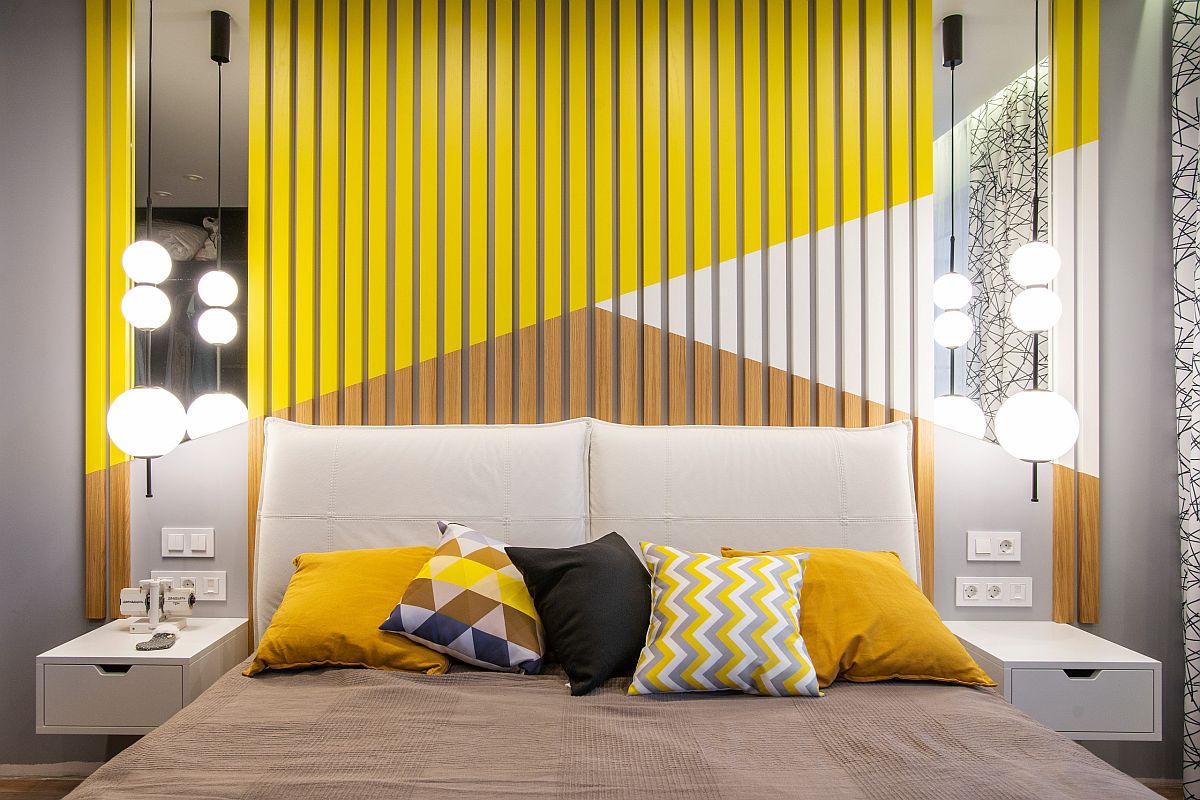 There are several different ways in which you can use yellow in the bedroom and it can be combined with a wide range of colors for a more vivacious space. You can start off with a neutral backdrop in white and gray and work your way past other bright colors as you try and find the best partner for yellow in the bedroom. Cutting across style barriers and acting as both a neutral hue and an accent color depending on how you use it, this is a look at the 20 best yellow bedrooms around –
Combining Yellow with Gray
This is an easy combination to work with and one that is very popular in modern and contemporary style bedrooms. You can start off with something simple and cost-effective like bedding or drapes in yellow and gray in the bedroom before you move on to repainting the bedroom walls or doing much more! The backdrop of the room can still remain white and this allows the tiny pops of yellow and gray to make an even bigger visual impact. Rugs and drapes in matching hues along with vases and accessories in yellow should complete the look.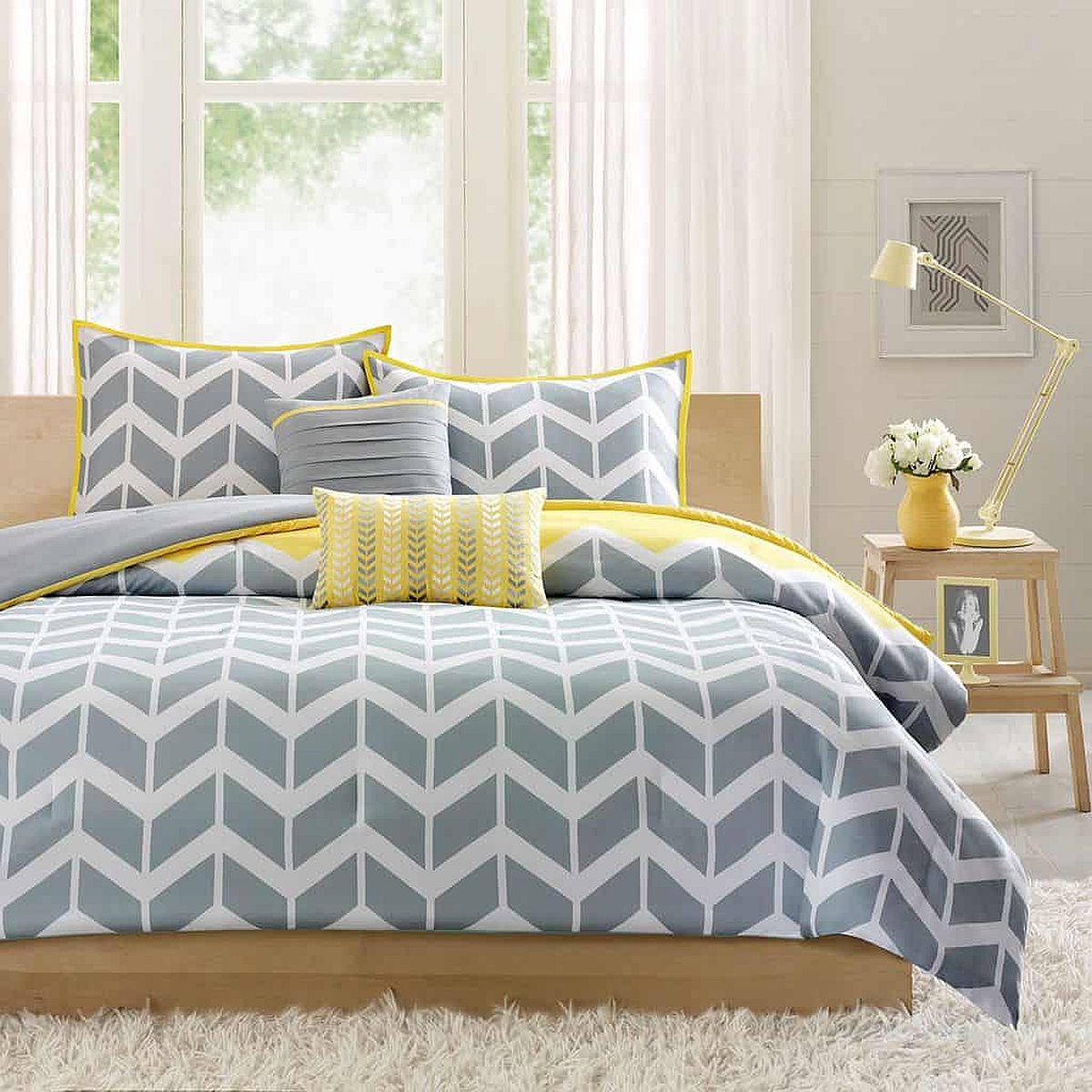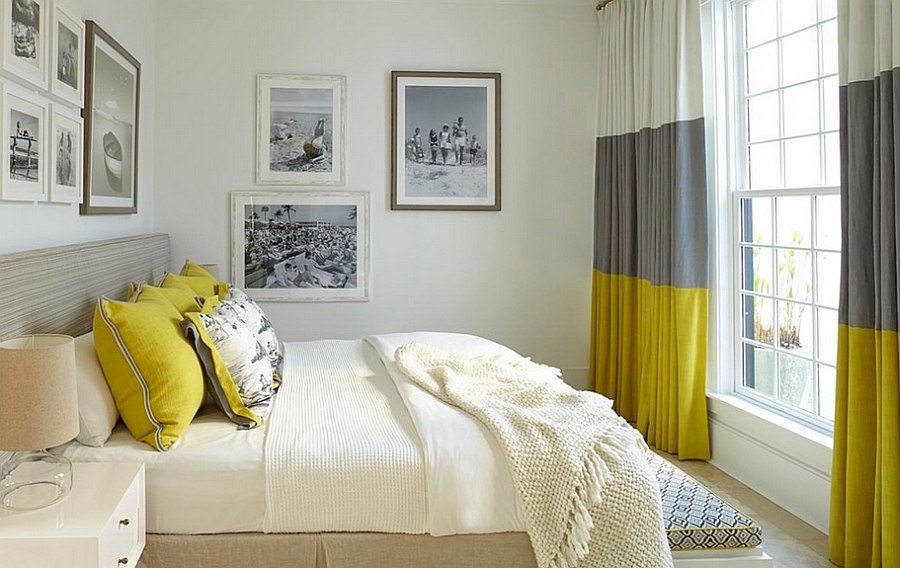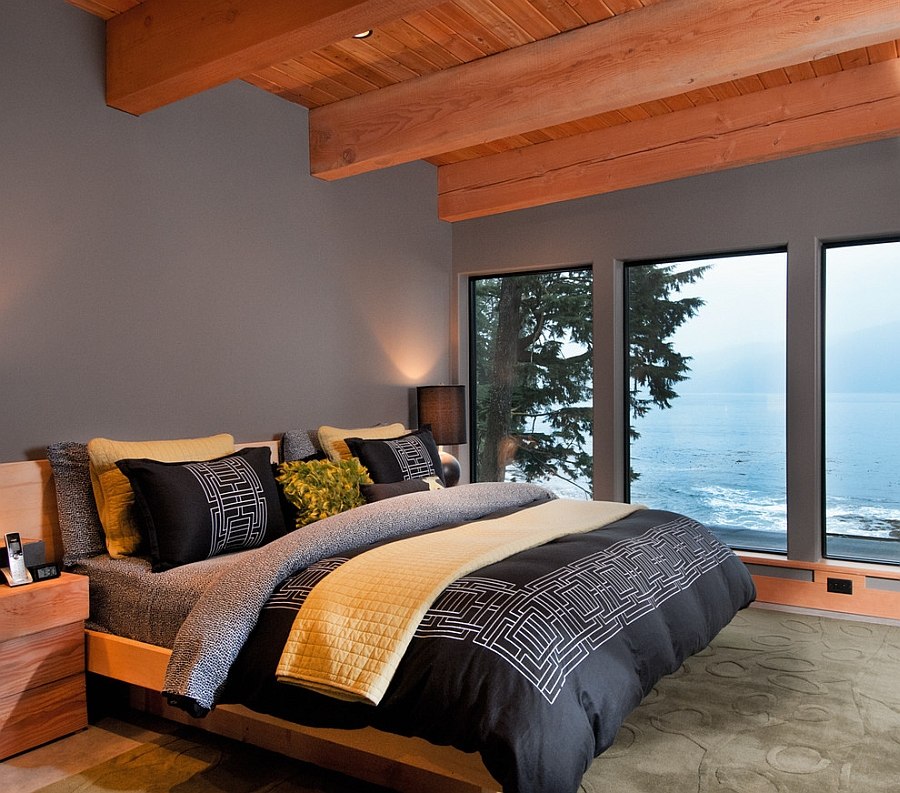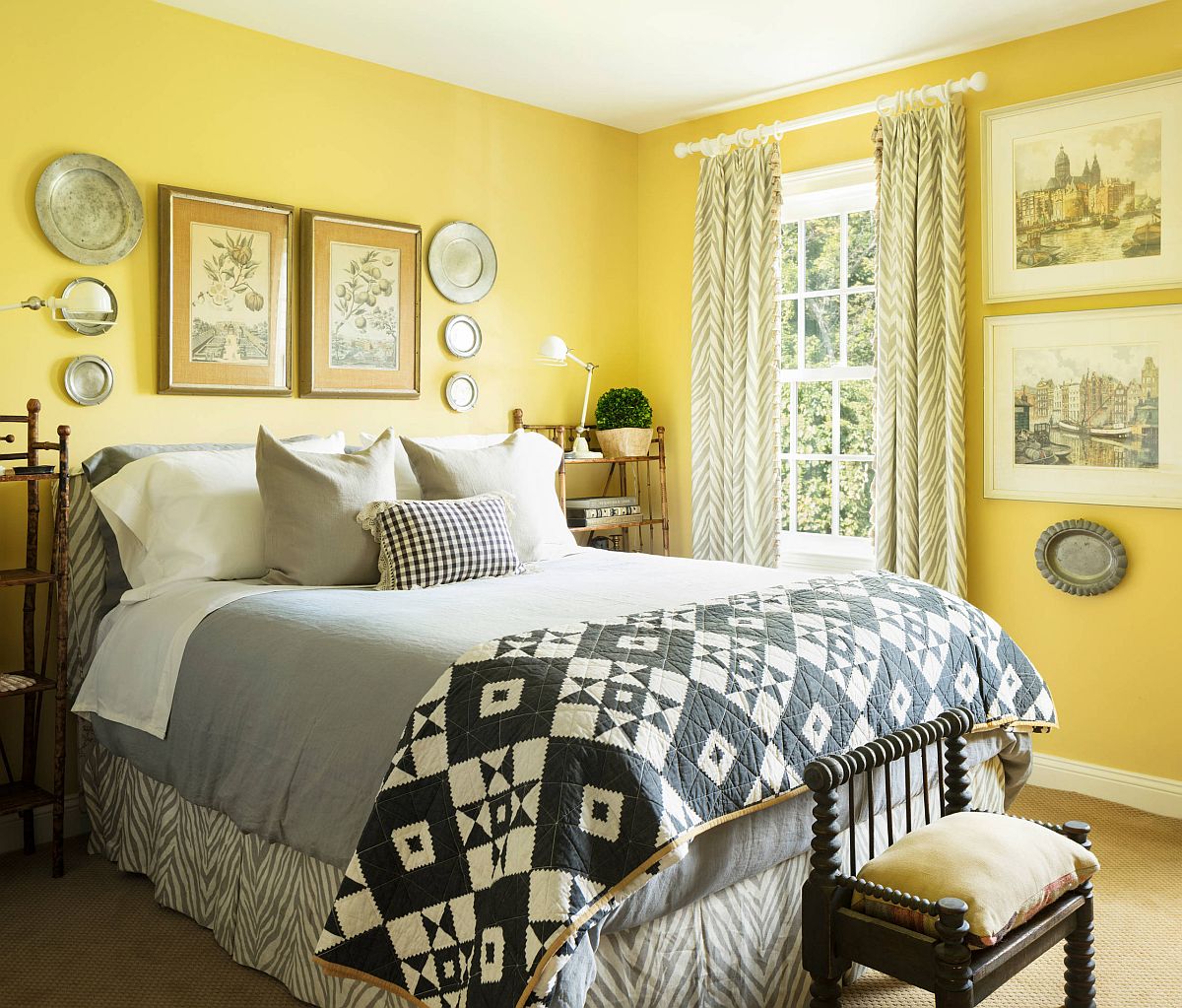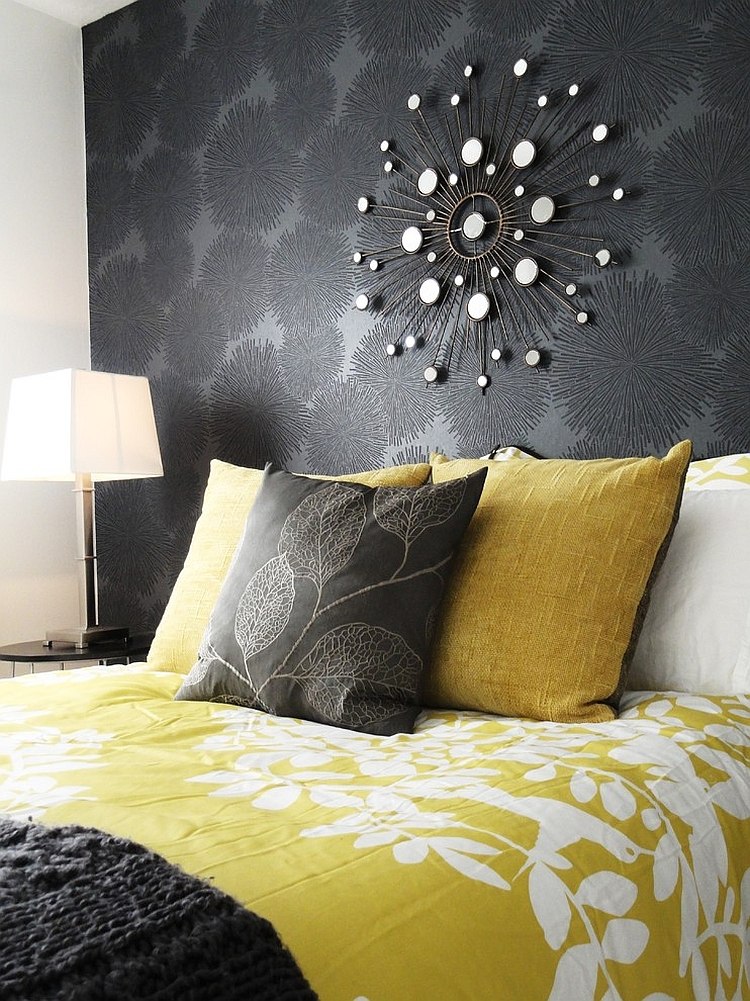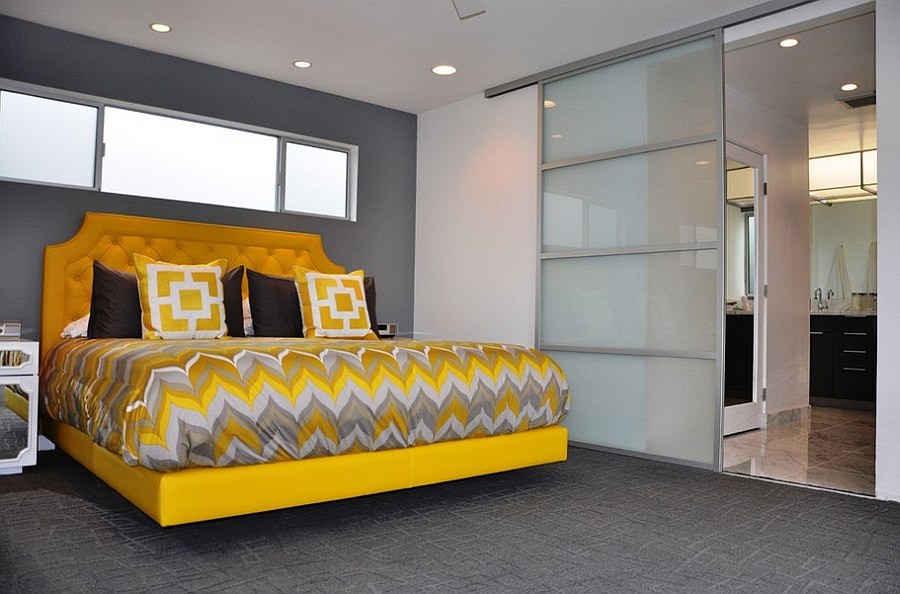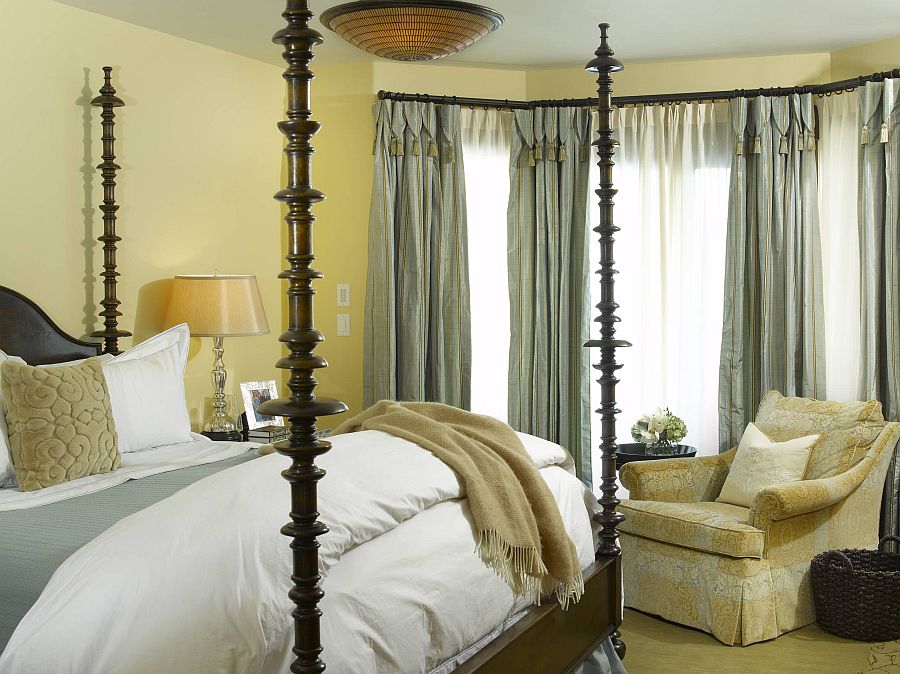 Yellow and Blue in the Bedroom
This one might seem a bit odd on the face of it, but combining yellow and blue accents in the bedroom is a great way to embrace the two trendiest colors of the season. Once again, you can keep the backdrop neutral and maybe even paint the white walls gray for a much more impressive bedroom space. The color choices here and the shades of yellow you pick depend on the style of the room. Styles like coastal, beach and modern easily work well with a combination of blue and yellow accents while Mediterranean and eclectic bedrooms also feel at home with this smart color duo.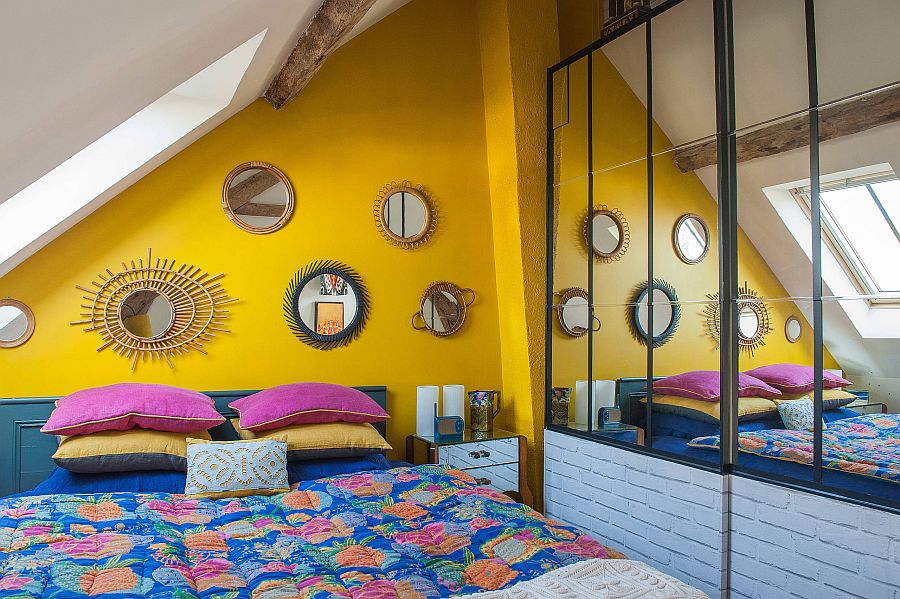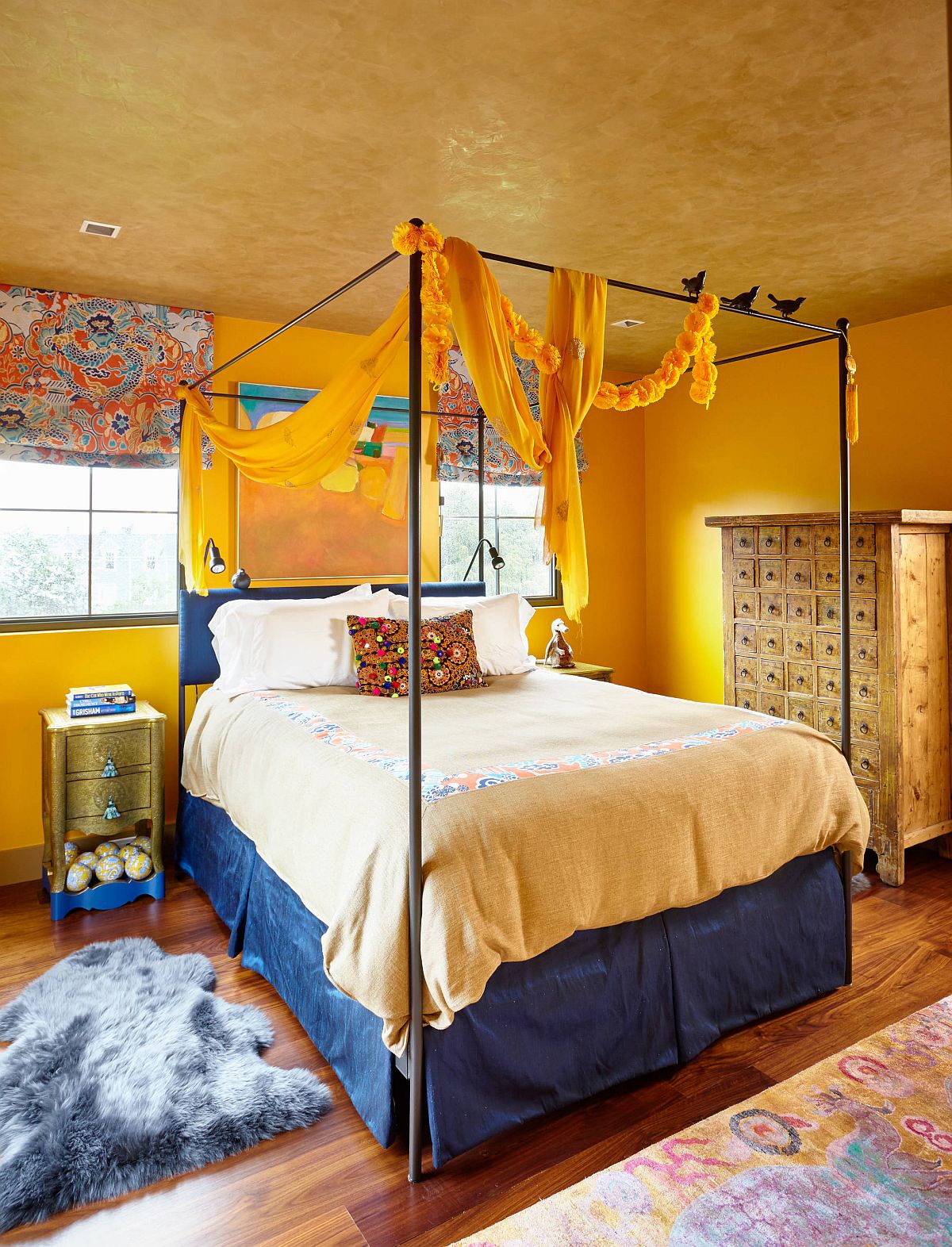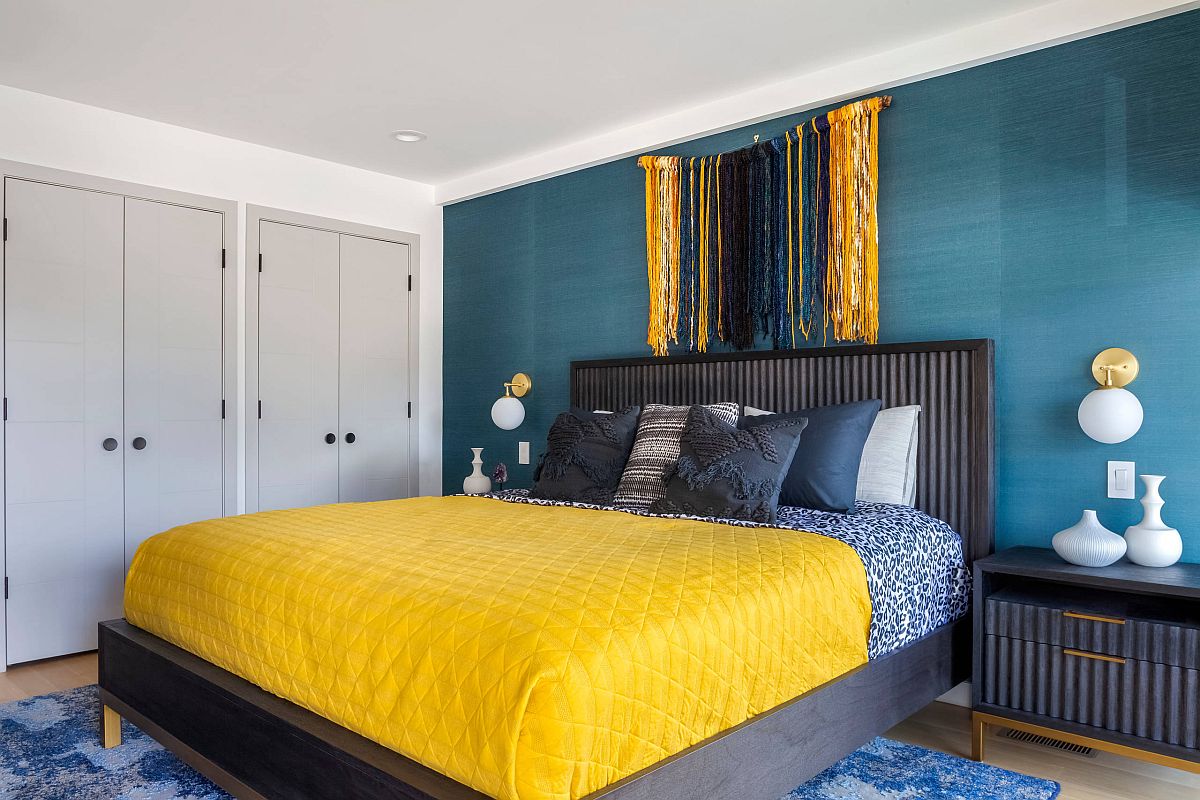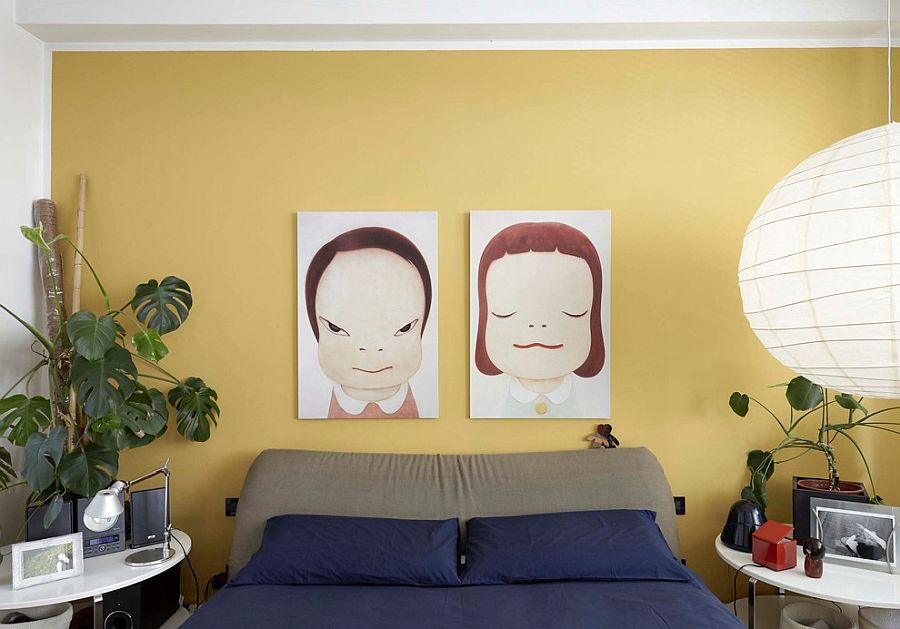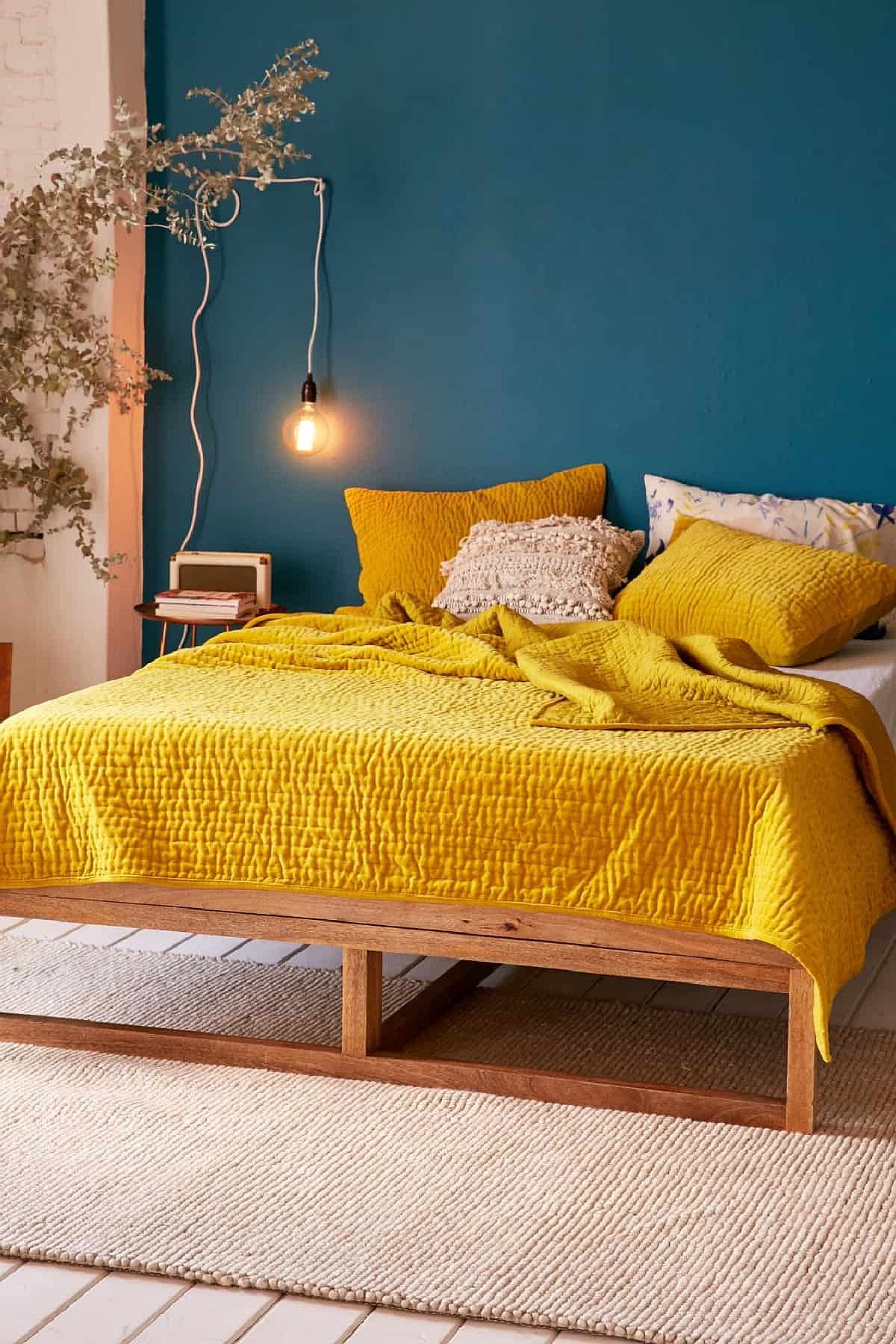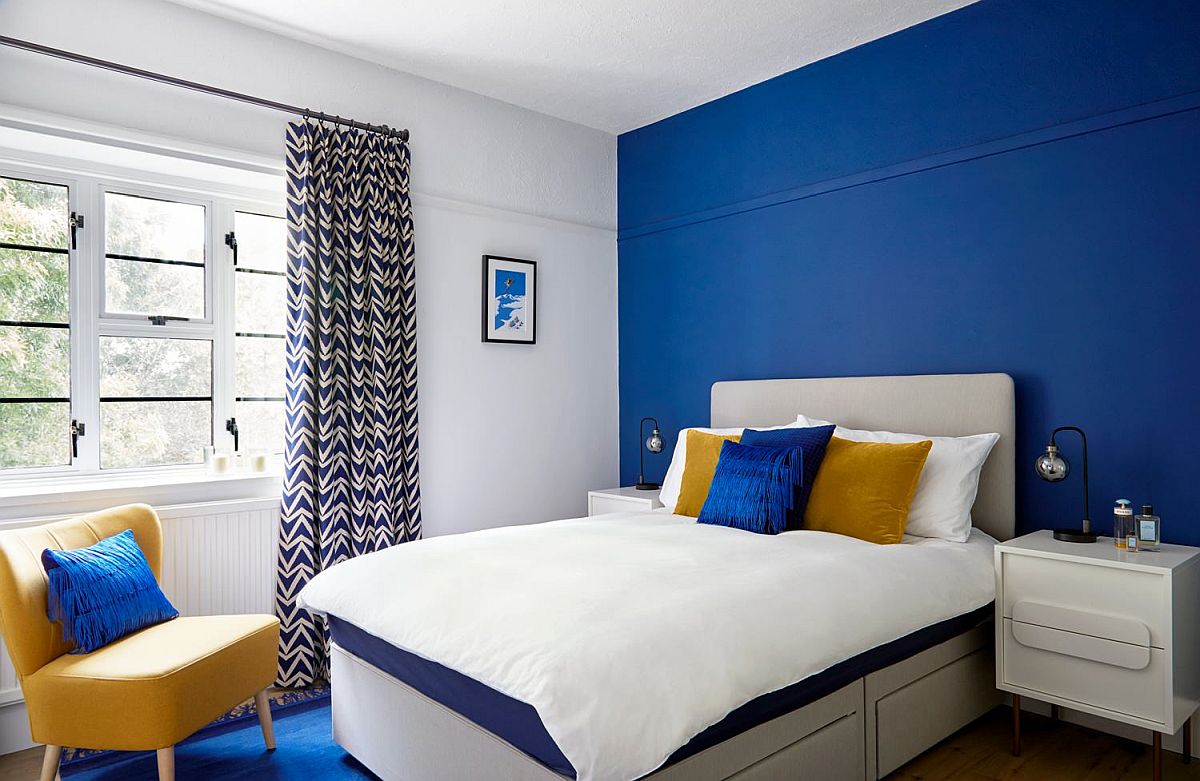 Sophisticated to Timeless Styles
Mediterranean bedrooms feel that much more elegant and cozier with yellow walls that have a textured finish while these colored walls look beautiful in the Victorian bedroom as well. In the contemporary bedroom, it is easy to elevate the presence of yellow since the background is polished, neutral and unassuming. Sun-kissed bedrooms are also a popular choice for homeowners who want a more dramatic bedroom without committing to yellow fully. A color that is bound to be as beautiful in warmer months as it is in colder seasons, it is time you give yellow a try in the bedroom.