If there is one color scheme that has taken the world by storm in the second half of 2019, then it is undoubtedly the white and wood look. It is a color duo, if you can call it that, which is making the biggest waves in the world of interior design even as we step into 2020. You can expect the wood and white look to continue its trends-topping journey this year as well and that is exactly why we are keen to share with you more inspiration that is drenched in this dynamic duo. Much like the all-encompassing magic of gray for well over a decade, wood combined with neutral backdrops is set to hold sway for years to come.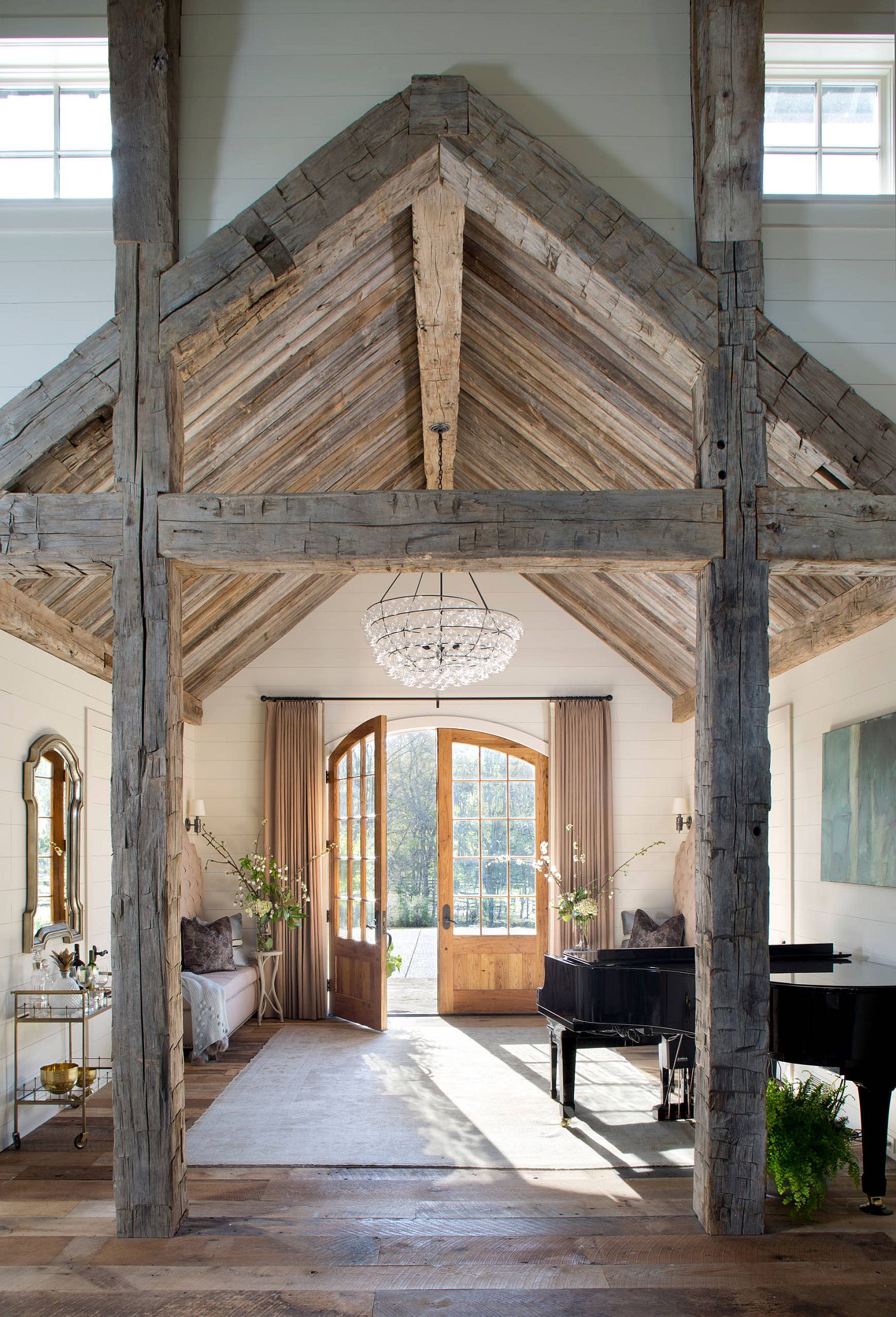 Having already shared with our readers several inspirations of the wood and white interiors in living area, bedroom, kitchen and other rooms of the house, today we delve into the entry room. They say that first impressions are the best and that is why an entry in wood and white is perfect way to set the tone for the rest of your home! From the simple to the exotic, urbane to rustic, this is a look at some of the most impressive wood and white entry rooms around –
More Exotic Styles
More often than not, people tend to associate the wood and white backdrop with styles that are more modern and simplistic in nature. Yet, you can also equally easily try out far more exotic and unique styles with a backdrop that still remains white and cozy. Mediterranean entry rooms, those in farmhouse style and entry spaces with exotic Moroccan influences are all looks that feel equally appealing in the entry. Throw in an eclectic mix of décor items and unite them with the right color scheme and you have a truly captivating entry that is both welcoming and eye-catching!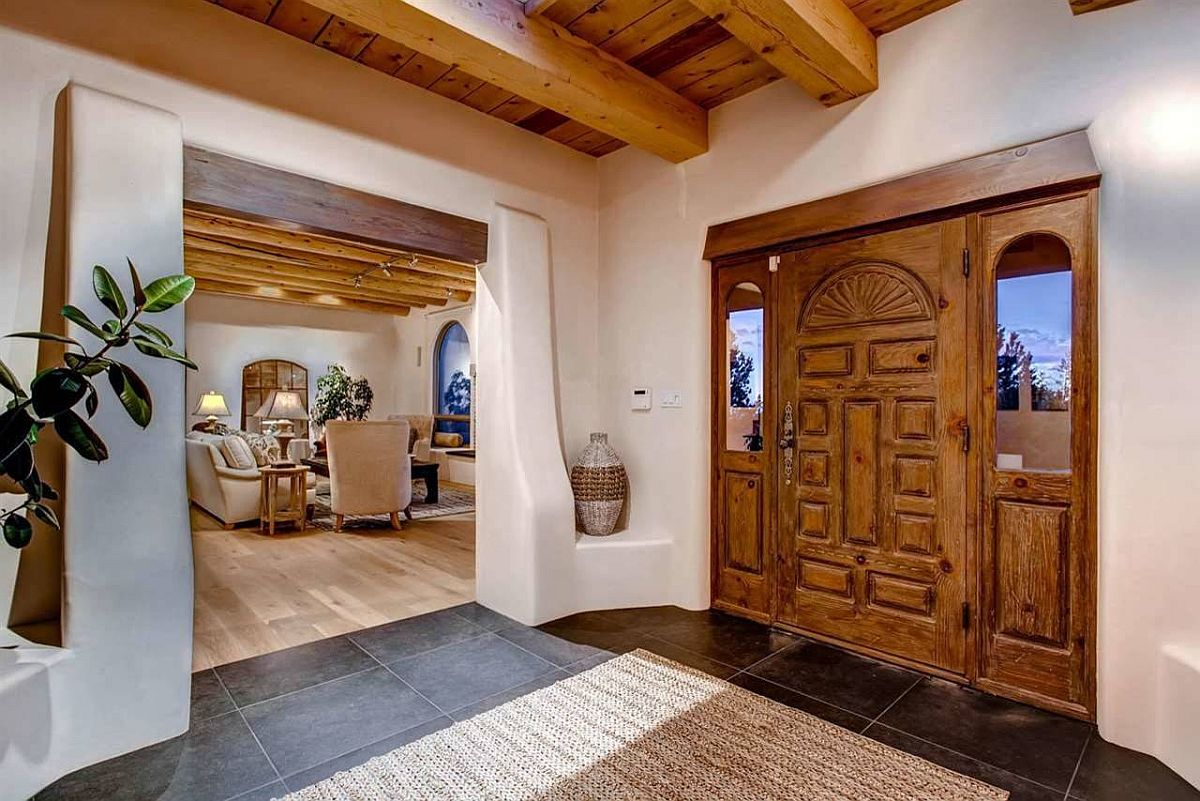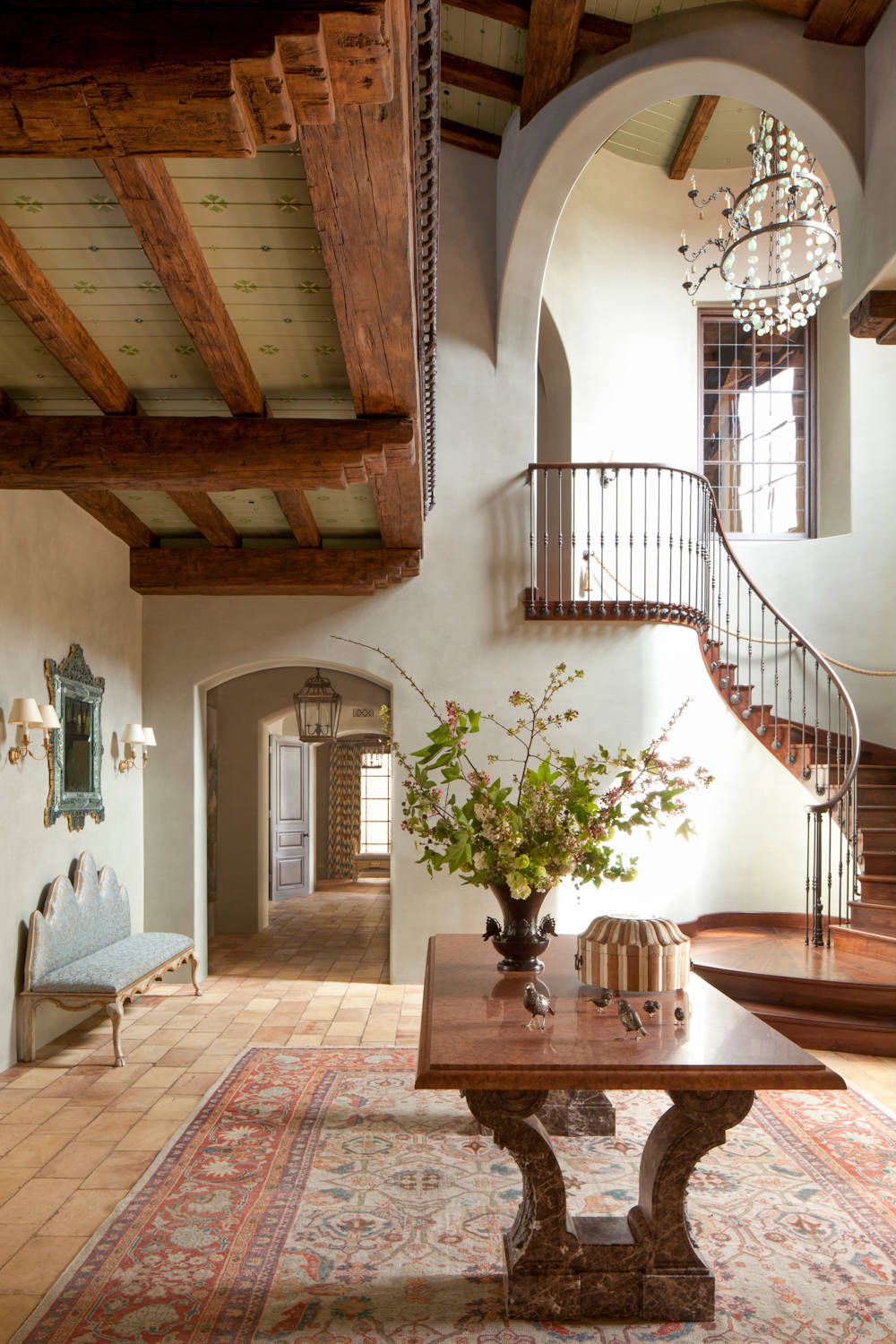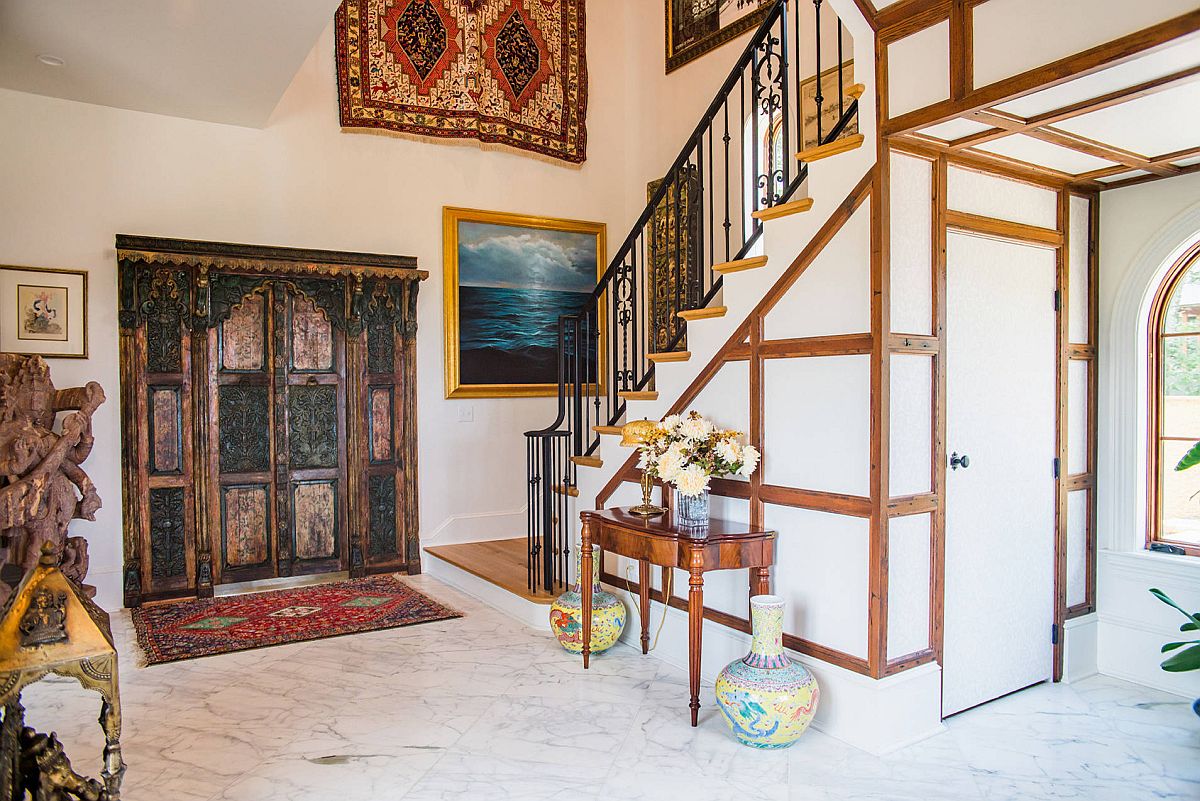 A Backdrop in White
White as a background color in the entry might feel all too common, but it gains a whole new meaning when combined with wood. Here is a space that can be modern and classic at the same time. The background in white is adaptable in more than one way and you can shift between styles and themes in the entry with far more ease with this color. Adding pops of bright accents also creates bigger visual impact in here and wall art also feels far more engaging thanks to the undemanding white backdrop.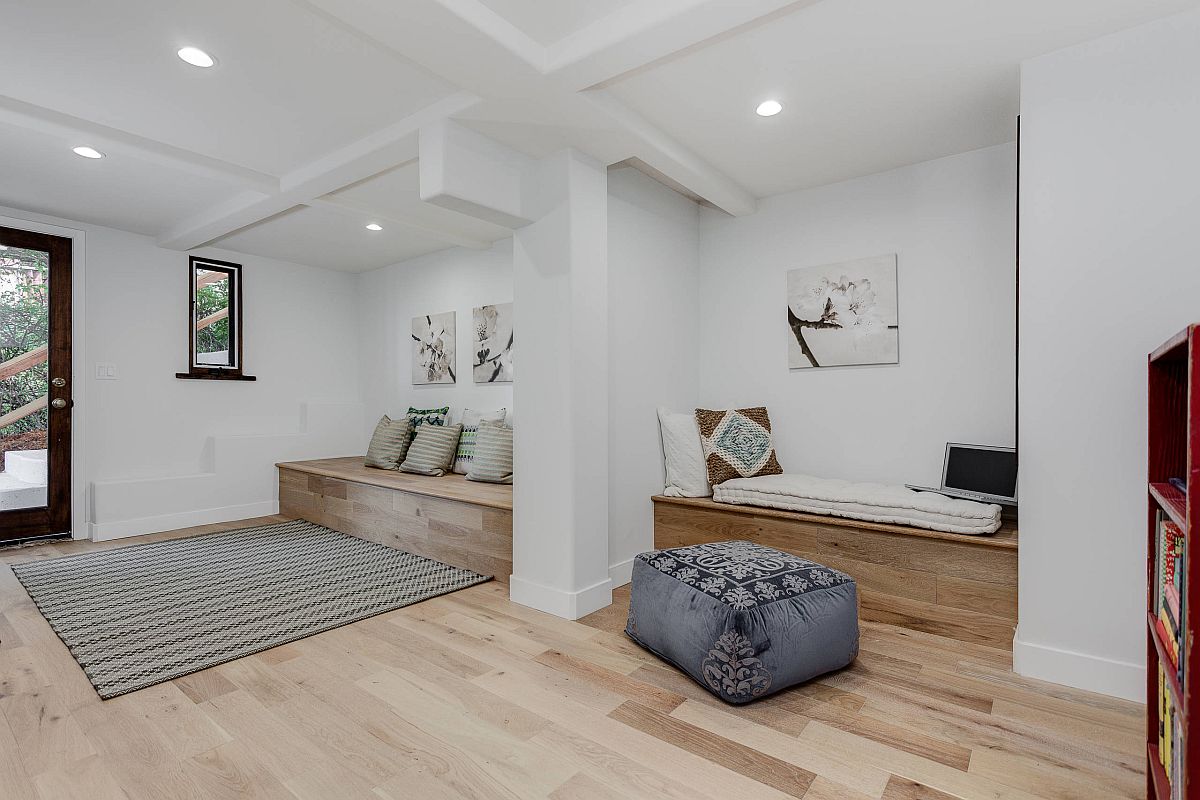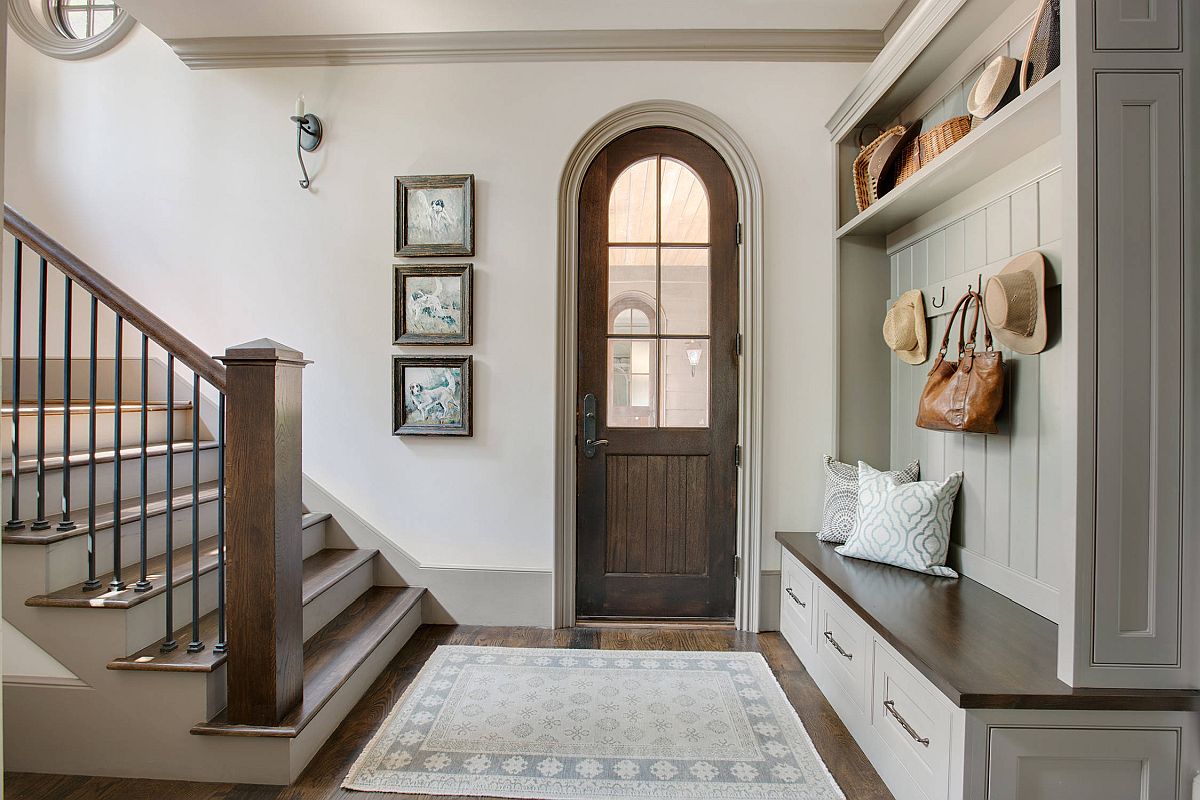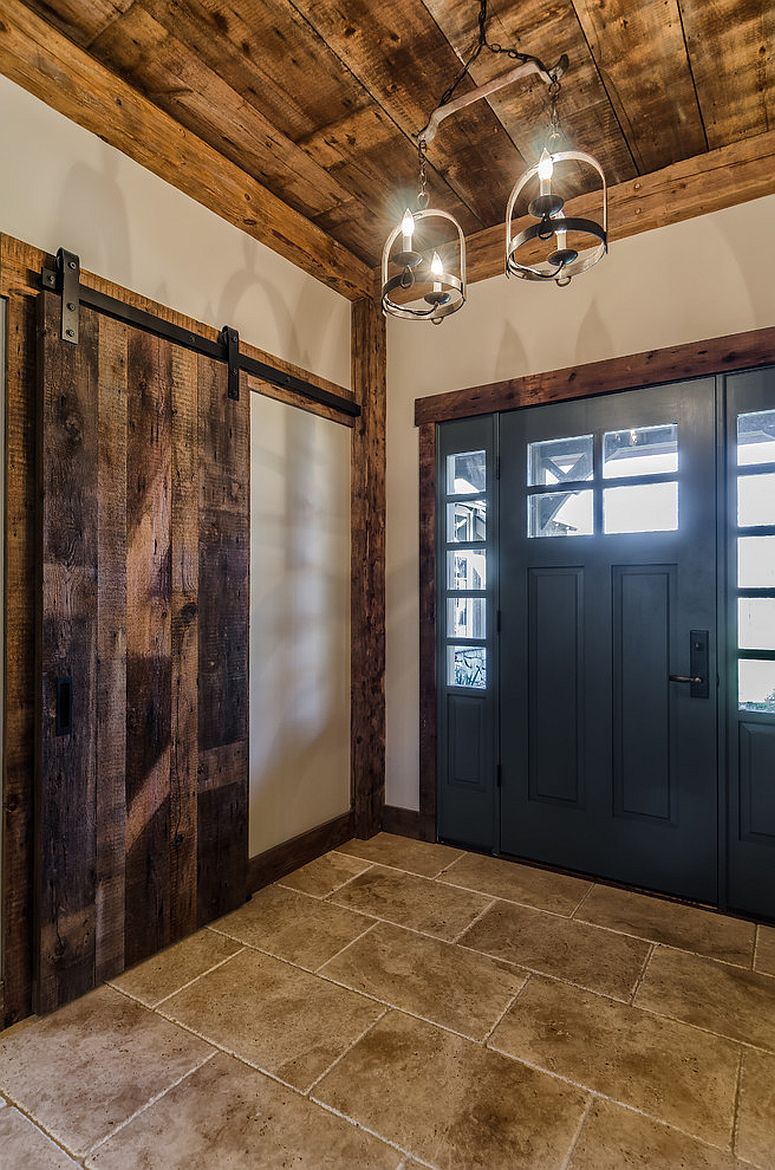 Modern Space-Savvy Designs
Not all of us are blessed with homes where there is a large entry that allows us to experiment with the most dramatic of styles. We often have to work with small, tight areas where all you can fit in are a mirror, a console table and possible a piece of wall art or two. This is an even more apt setting for the wood and white look. It gives the tiny entry a brighter, cheerful and more spacious visual appeal even as windows, skylights and other openings usher in plenty of natural light. In the small white and wood entry, things feel uncomplicated and easy on the eyes.