With summer firmly here, life outside seems more enticing than spending time indoors. And it is the backyard, patio, or the poolside deck that takes up most of our time each evening, as we bask in the warmth of dusk. It helps to have a luxurious array of outdoor décor that serves you well in the months to come, as you plan for fall parties and even early winter celebrations in the yard. Few offer a better range of luxurious and enduring outdoor décor like Tribu and today we shed a light on their gorgeous Mood Collection designed by Studio Segers.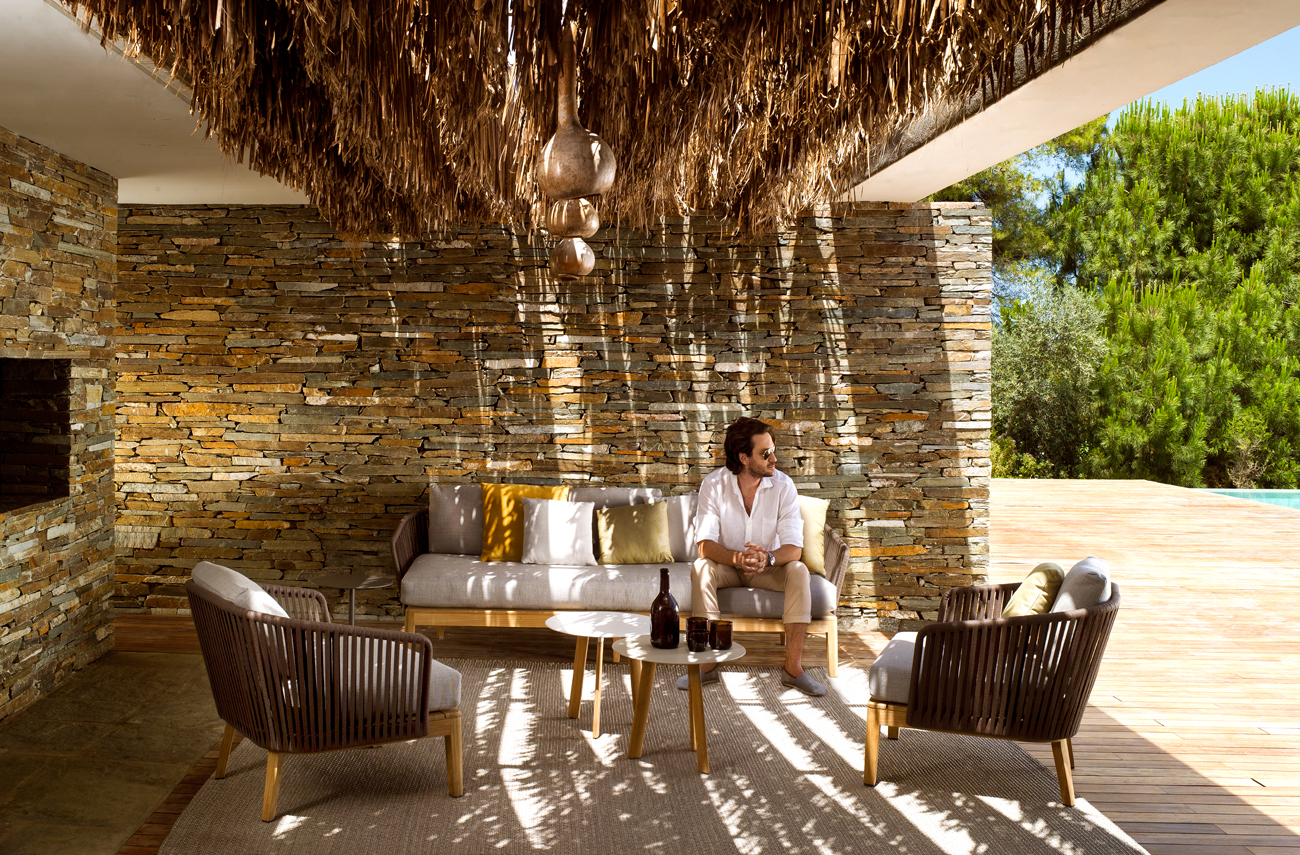 An ultra-luxurious, resilient and all-weather collection of outdoor décor, we first stumbled upon Mood as we took a look at the exquisite Hard Rock Hotel Ibiza. The striking collection in wood comes with a handwoven Tricord body that is water-resistant. Each of the lounge chairs, daybeds and club chairs comes in either stonegrey or earthbrown, ensuring that your outdoor décor has a natural vibe and blend into the earthen landscape. The best part about this versatile outdoor seating series is how you can leave them uncovered even on those drizzly days, without worrying about damage from rain.
RELATED: Contour: Outdoor Décor Collection Fuses Effortless Form with Durable Design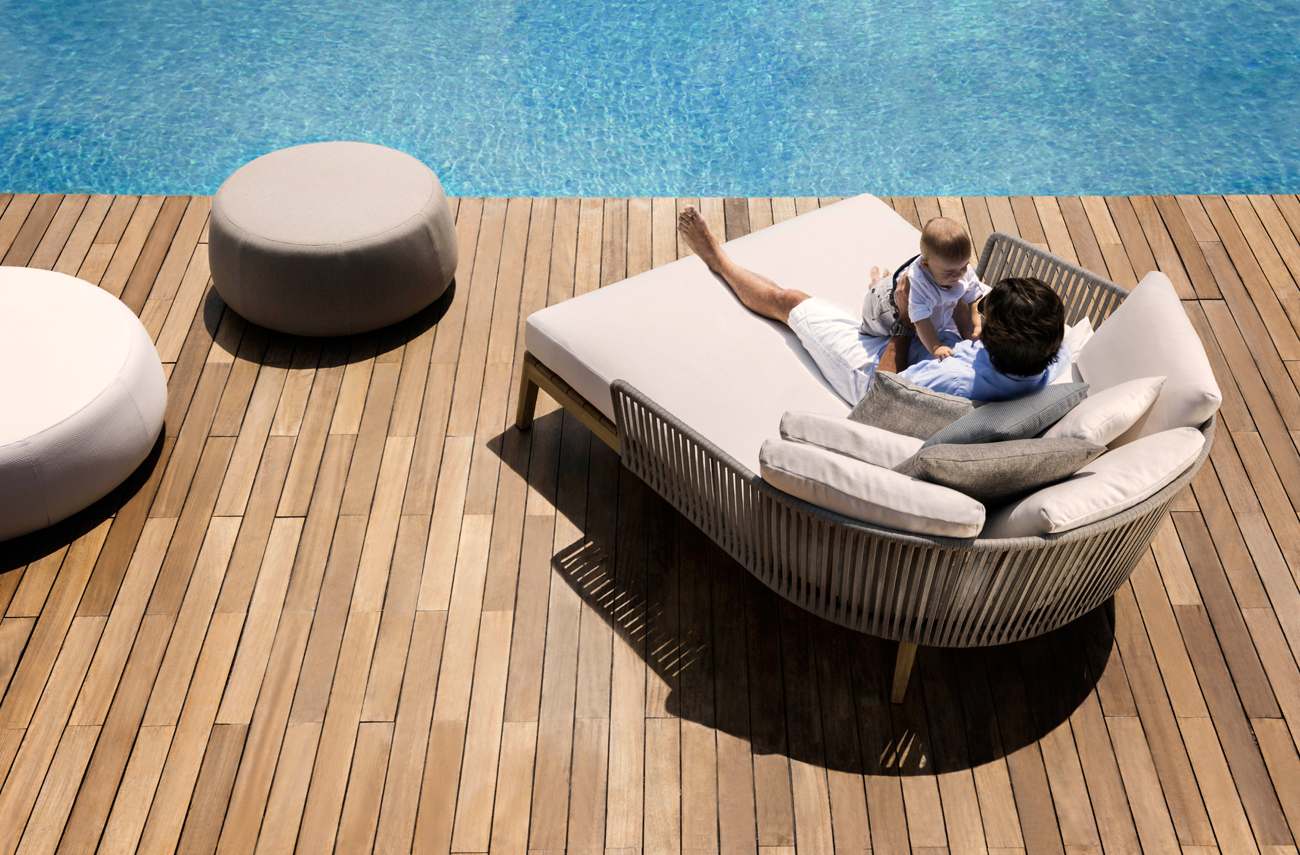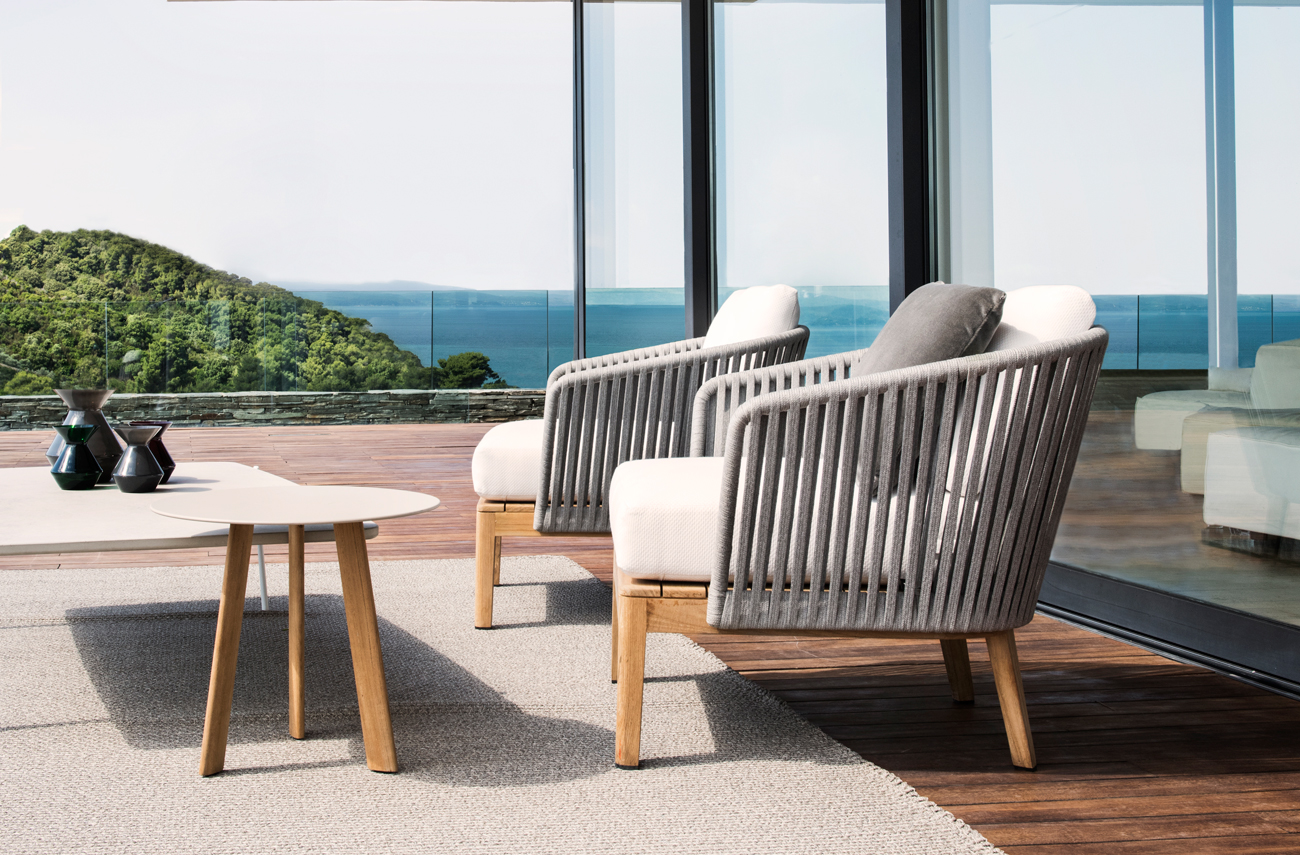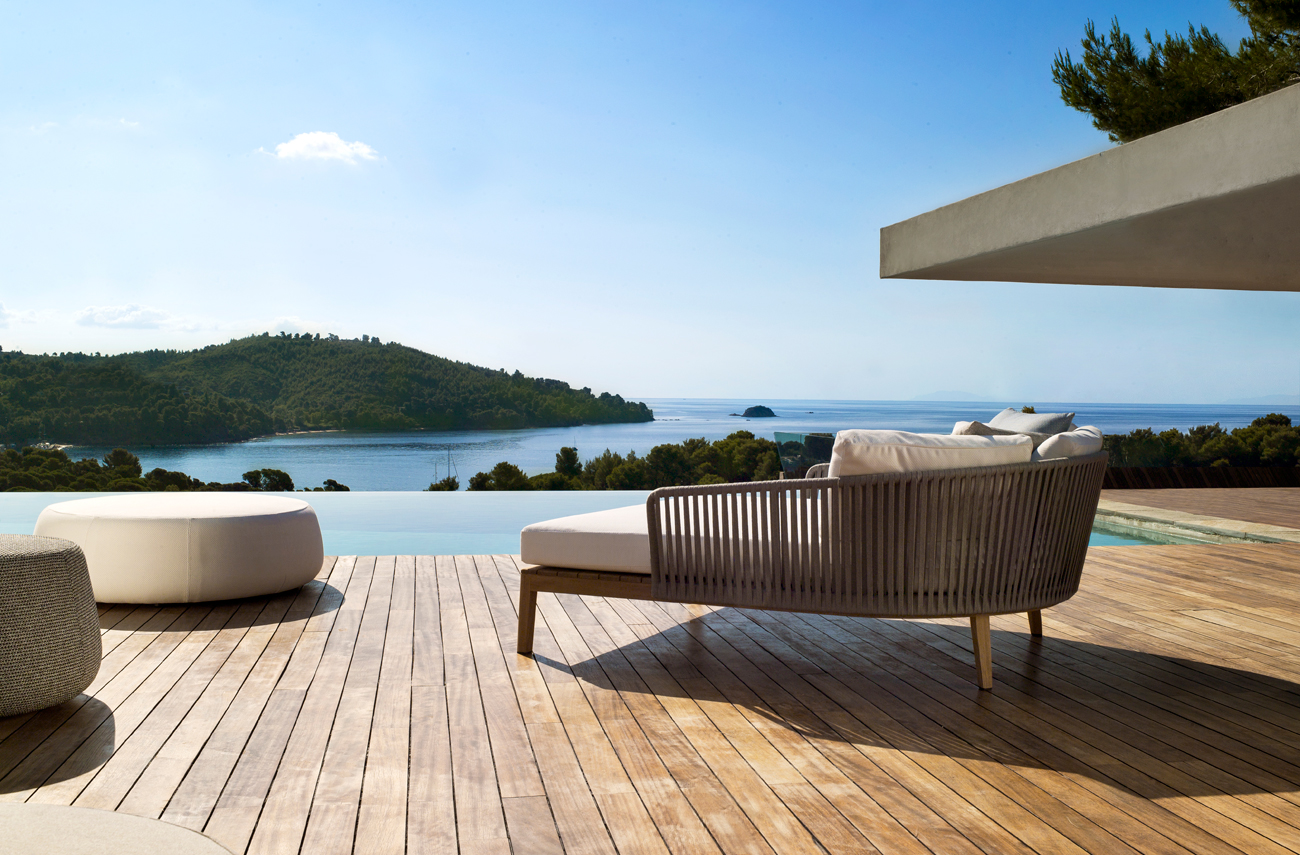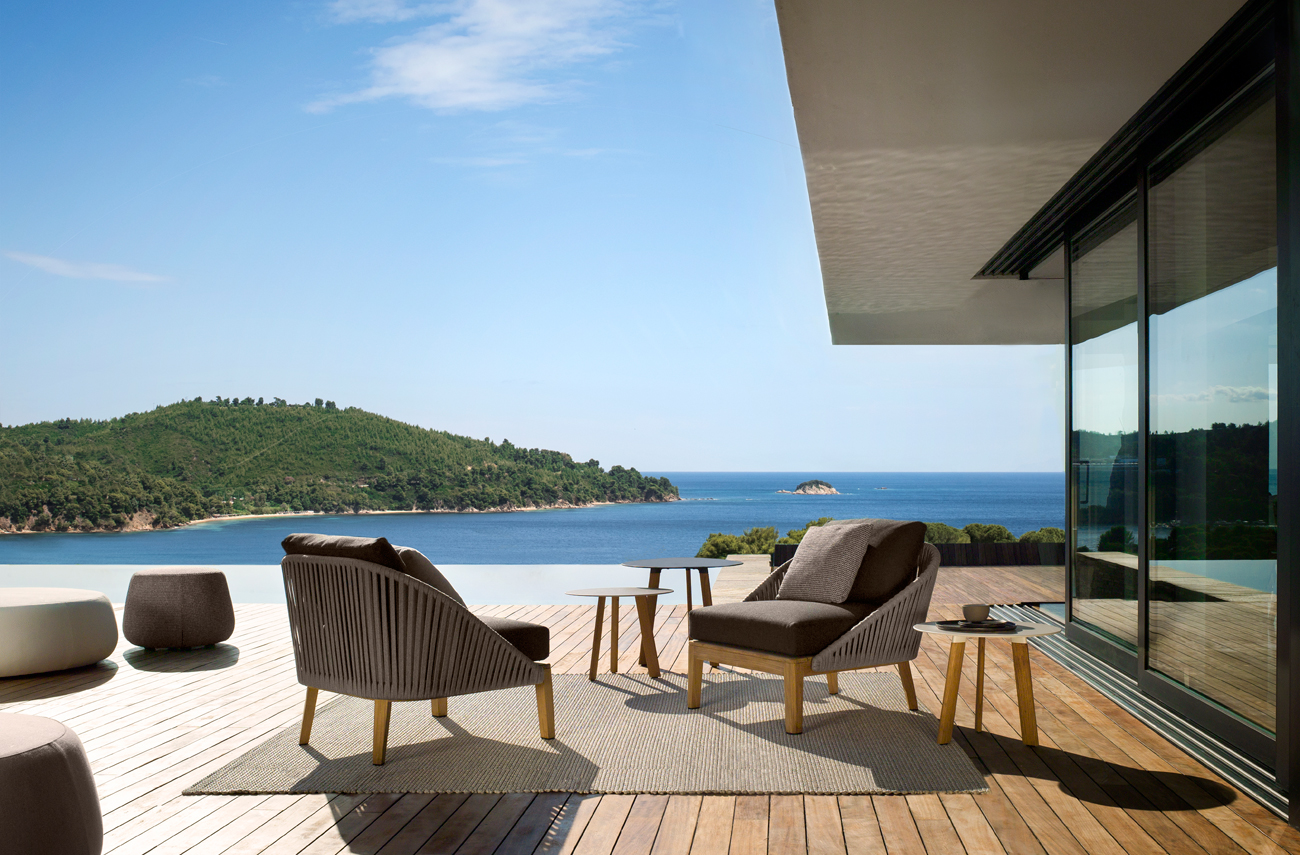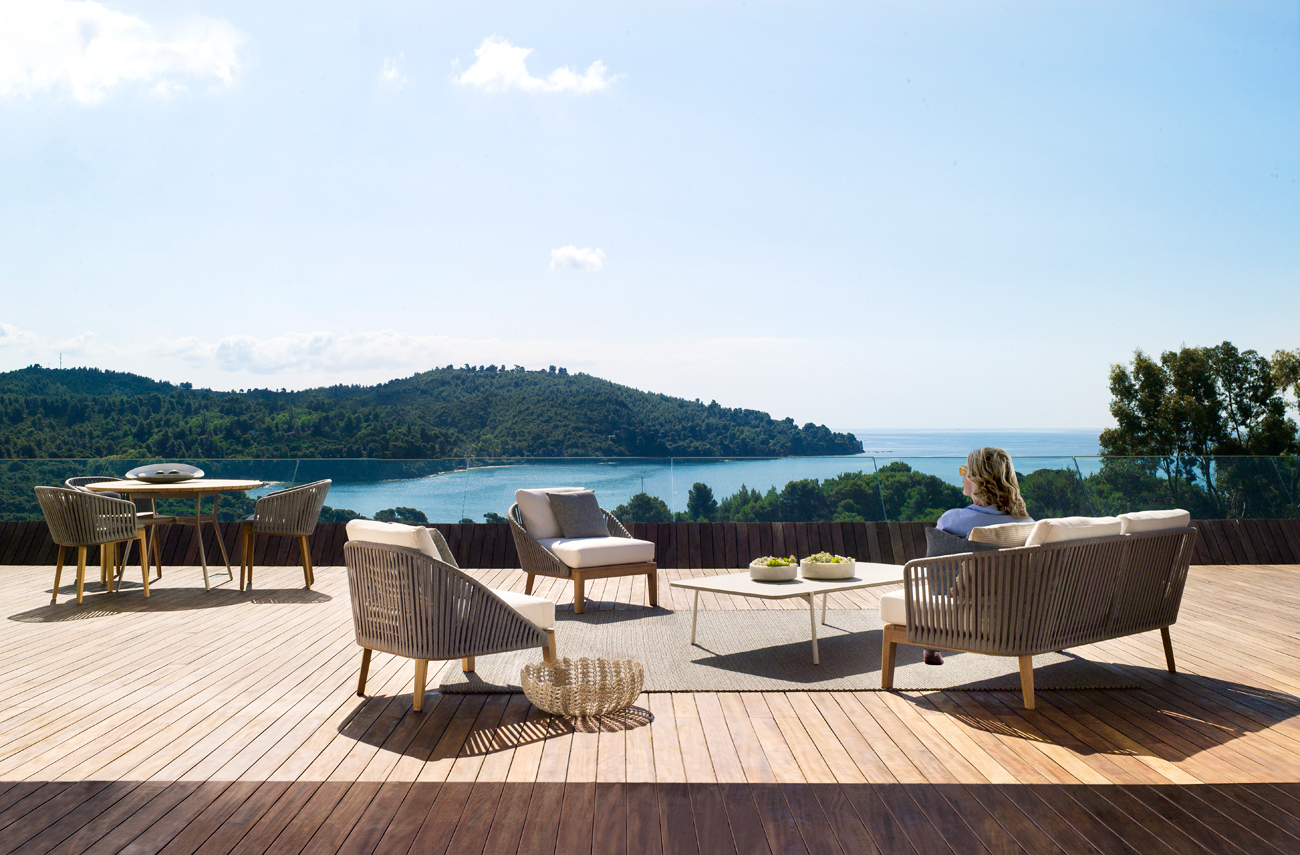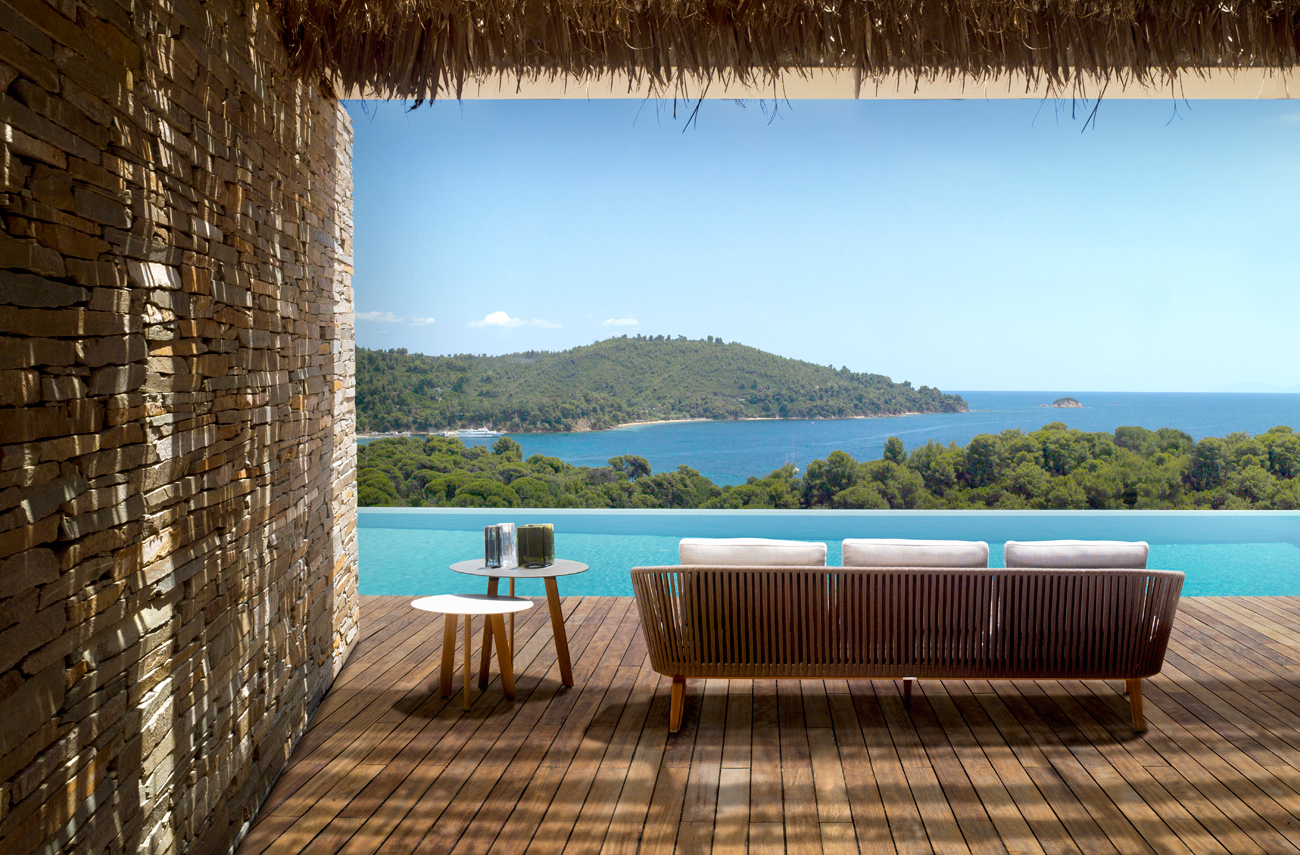 Plush cushions, smart low benches from the Mood collection and beautiful lighting can be used to complete your charming and relaxing patio for the perfect staycation. A great way to enjoy the sights and sounds around you as you bask in warm summer glow; even while being draped in luxury!
RELATED: Terra: Revolutionary, Recyclable Outdoor Decor Collection That Purifies Air!