Every few years we see revitalized decorating trends and classic styles that are revived with a touch of modernity and plenty of innovation. While modern industrial style still seems to be the most popular choice among homeowners across the world, those who love a more extravagant and ornate look are starting to dig into the grandeur of a rejuvenated Victorian approach to decorating. Ornate, intricate, sparkling and at times brilliantly eclectic, the Victorian entryway definitely epitomizes this new decorating trend of 2017.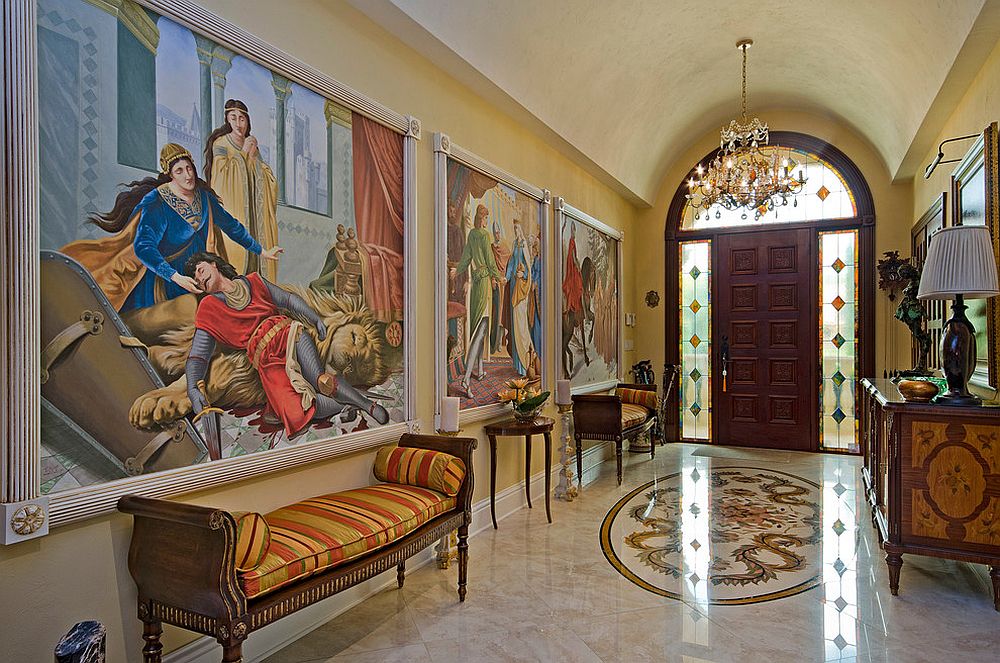 Admittedly, Victorian decorating style is not for everyone. Many of us are simply not that comfortable with flowing overtones, elaborate fretwork and dazzling gold finishes that seem over the top. But for those who do, a Victorian entryway is a great way to start off. It allows you to decorate a small area in a style of your choice before you make more permanent changes to the living room or bedroom. Presenting a cost-effective to way out this timeless style, a dashing Victorian entry can also stand in contrast to a sleek, contemporary living area, allowing you to escape the mundane.
Modern and Victorian
On first look, the combination of modern aesthetics with Victorian style seems an idea at odds. But you can actually create a fabulous, inviting and stylish entryway by merging elements of Victorian design and a modern backdrop in a selective fashion. Keep the entryway walls as minimal and understated as possible and drape them in a neutral hue. Allow the fabulous mirror or the cool console table to bring in those Victorian overtones both with their design and finish. A sparkling chandelier or even traditional sconce (in case of a smaller entry) can complete this synergy between the timeless and the trendy.
RELATED: 25 Captivating Entryways That Embrace the Beauty of the Gallery Wall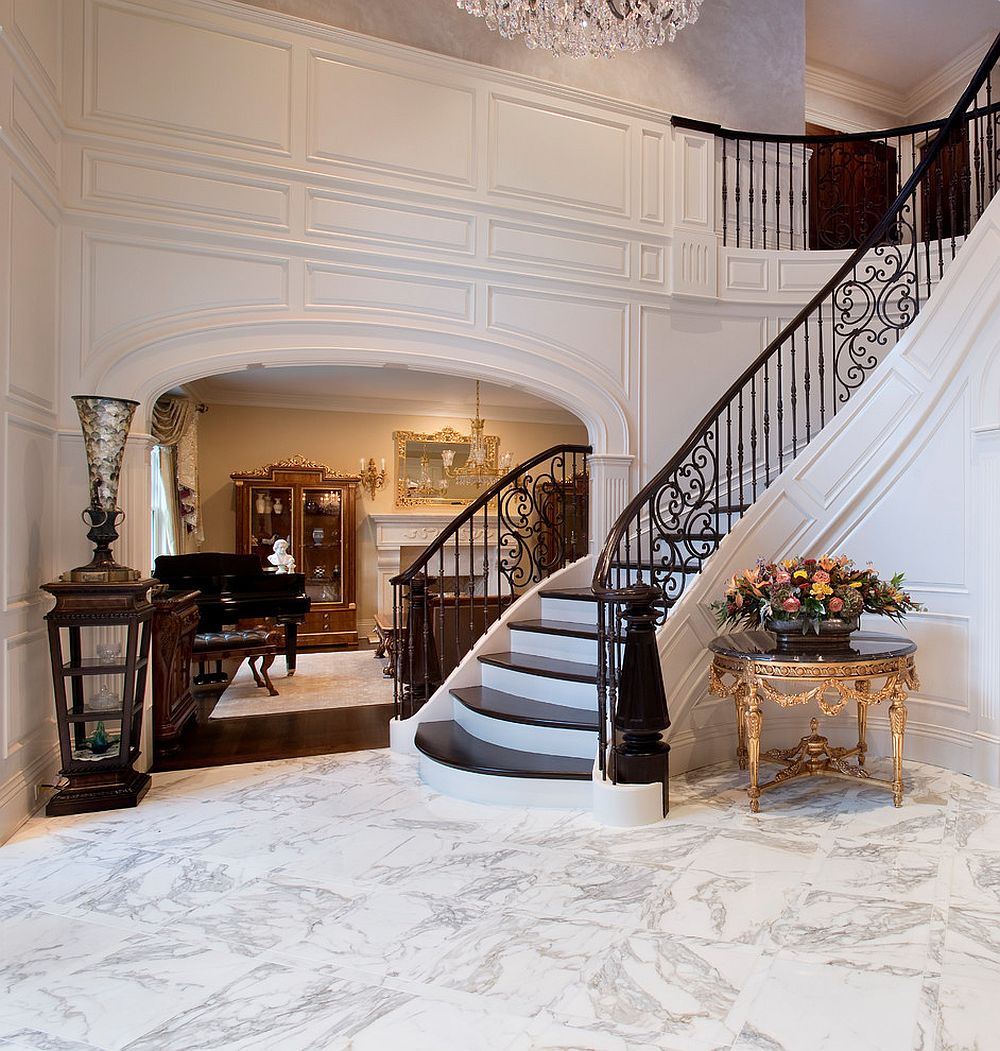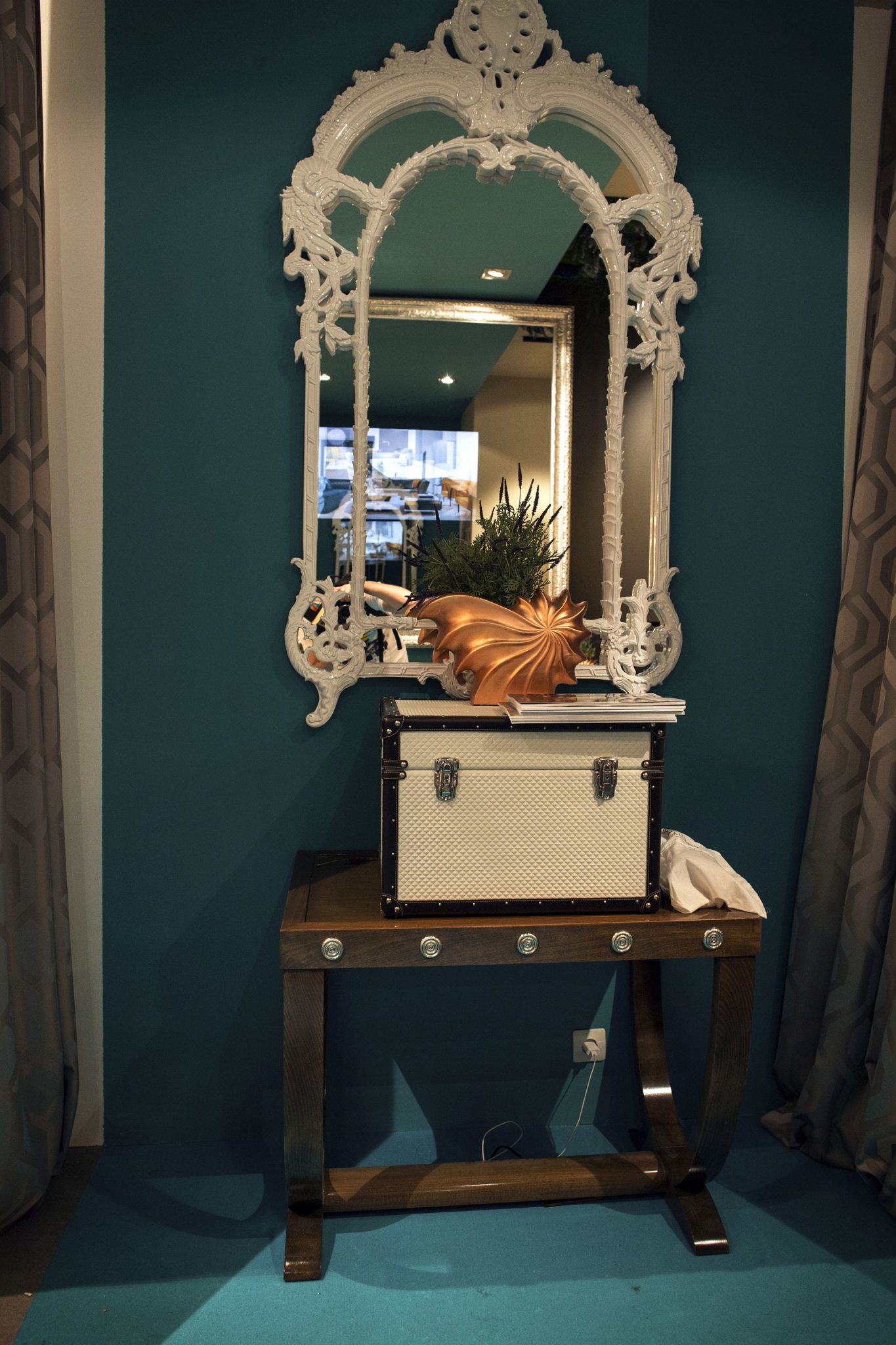 For the Victorian Style Home
We move on from entryways that are more modern to ones engulfed by timeless, Victorian charm. As is the case with most Victorian style interiors, it is hints of golden dazzle that sway here. This becomes even more prominent when you turn to handmade, luxurious Italian décor that is both classic and charismatic! Each of the entryway ideas below relies on a spectacular console table and an even more mesmerizing mirror, with both the elements relying on gold embellishments and beautiful fretwork. Add to this timeless art pieces that carry classic European style and exquisite chandeliers and you have a majestic entryway.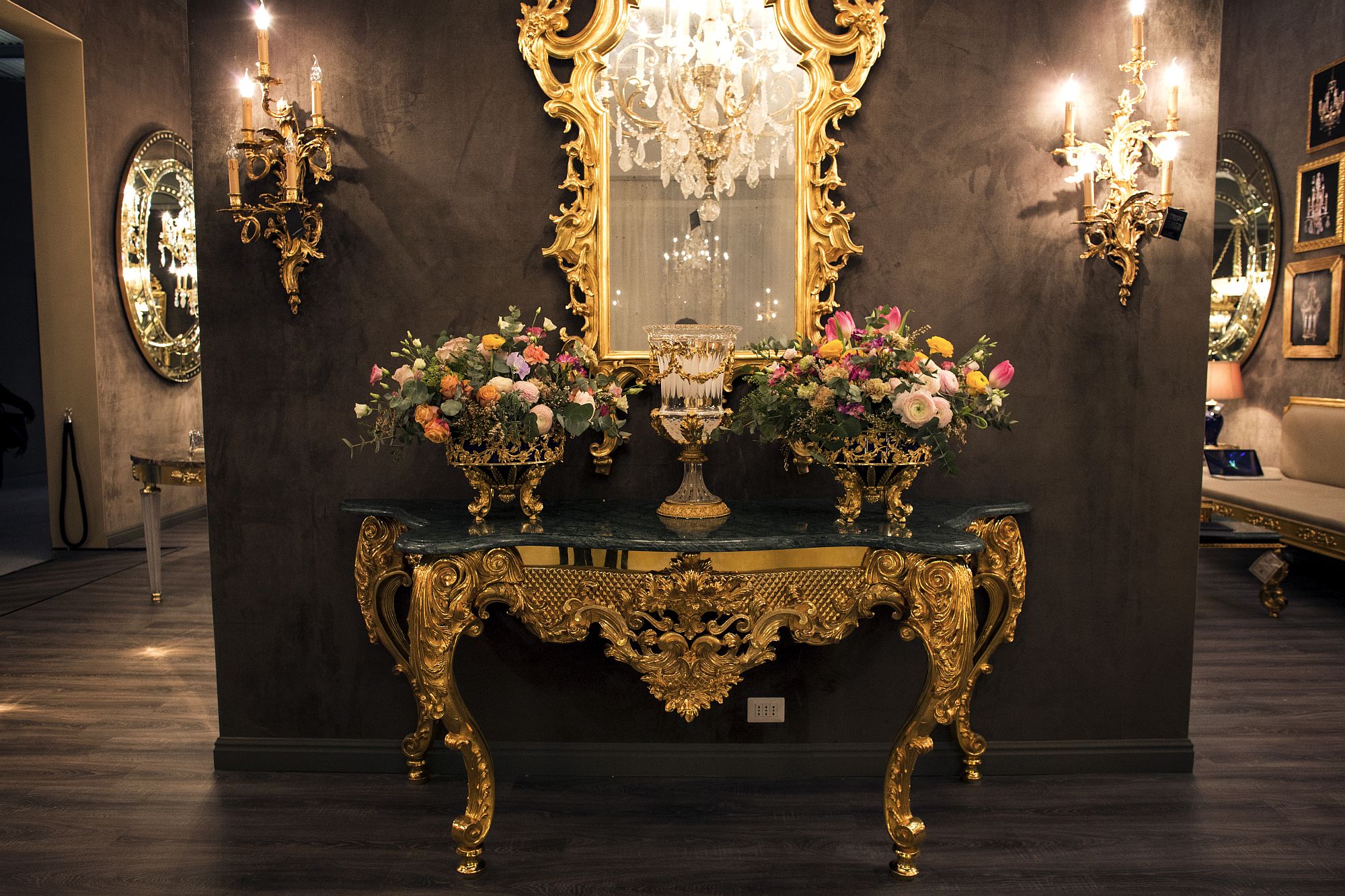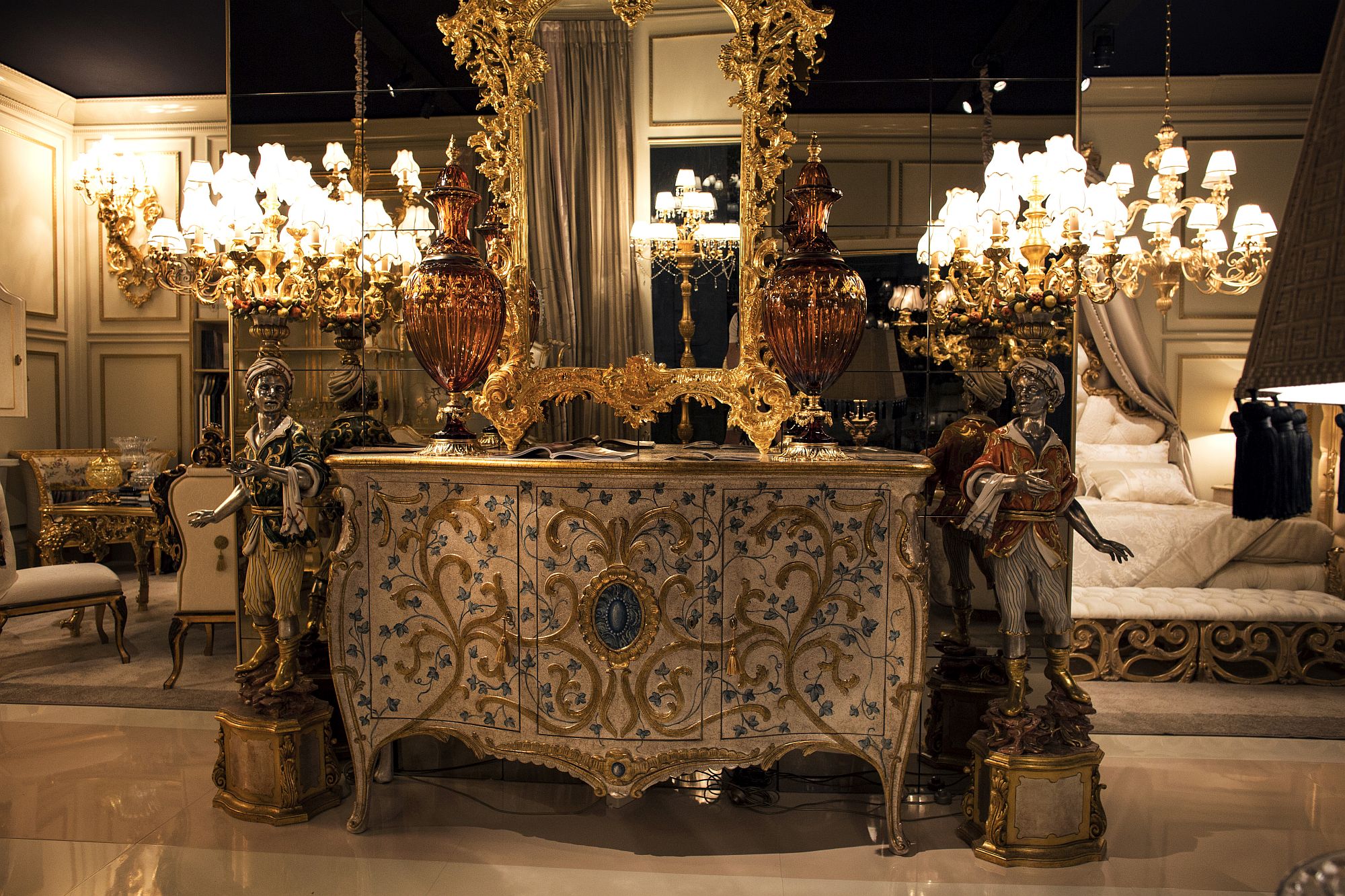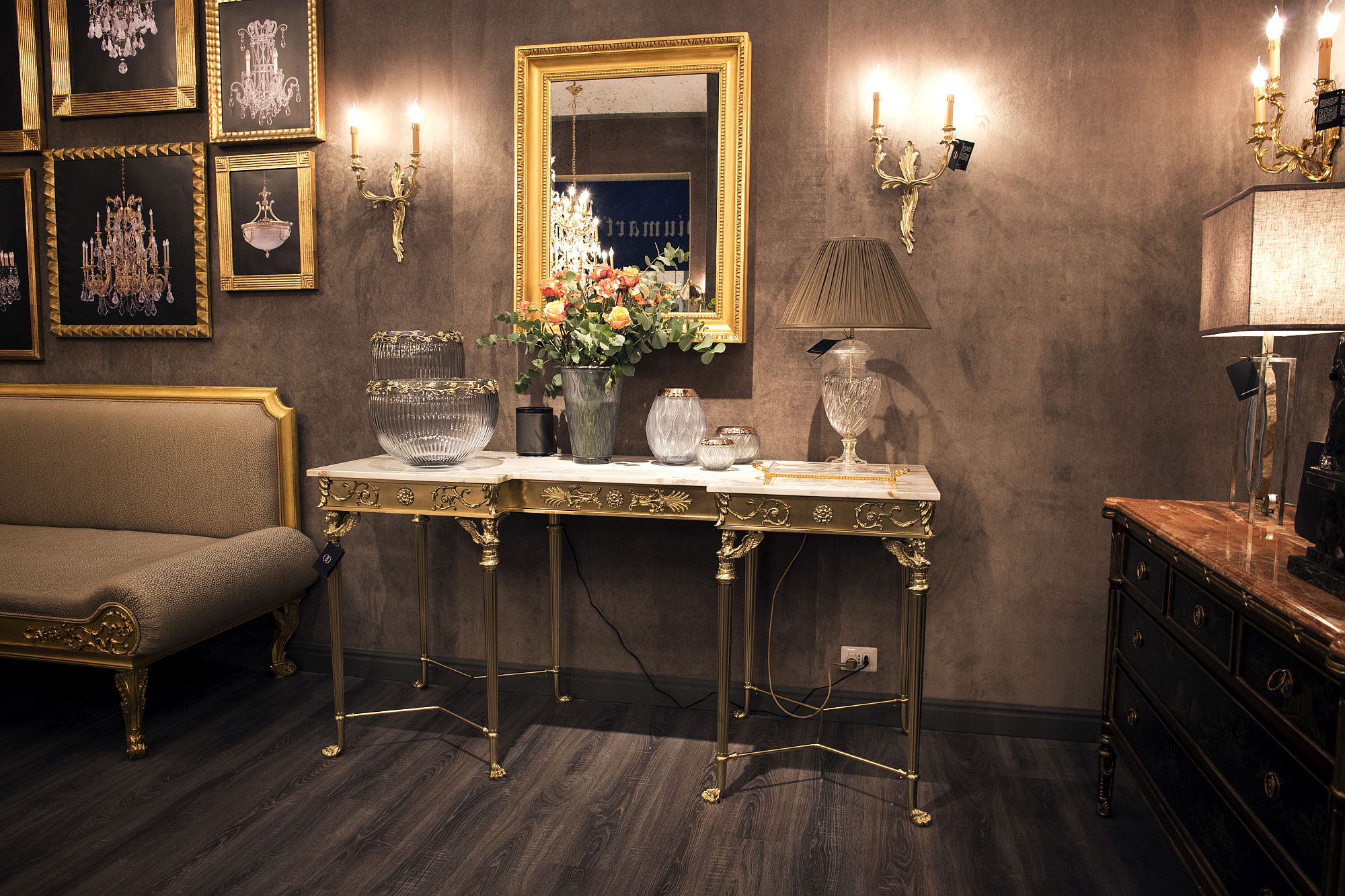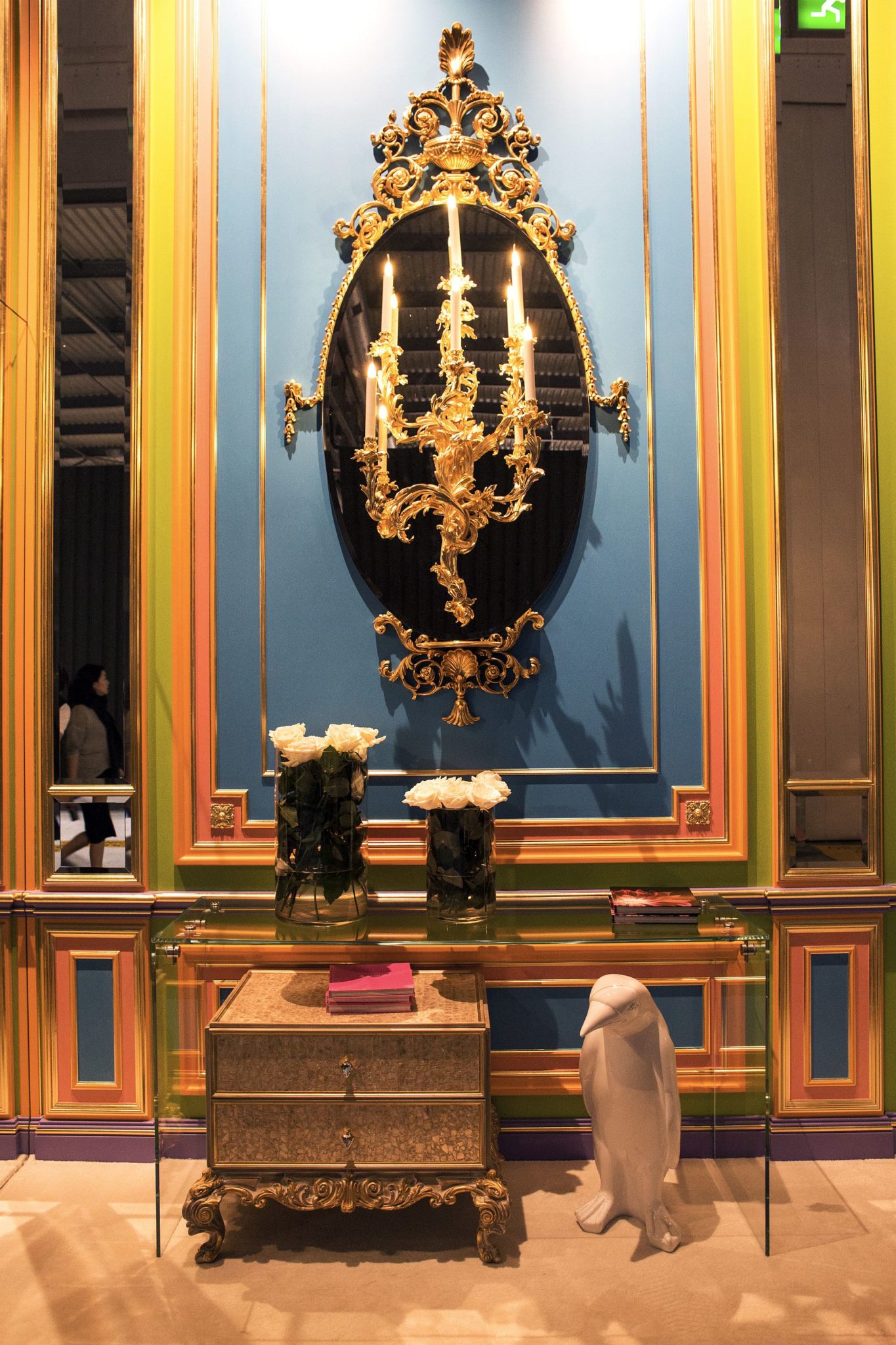 Timeless Wall Art
It is the little details that make a big difference to a room. In case of art work, the difference between choosing the right wall art and relying on some random piece is truly massive! Traditional paintings on canvas with a large gold frame around them are undoubtedly the 'hallmark' of a lavish Victorian style interior. This approach works perfectly well in the entryway as well and even in the small entry, a few smaller paintings with traditional Western European style or even renaissance style look impressive.
RELATED: 25 Gorgeous Entryways Clad in Wallpaper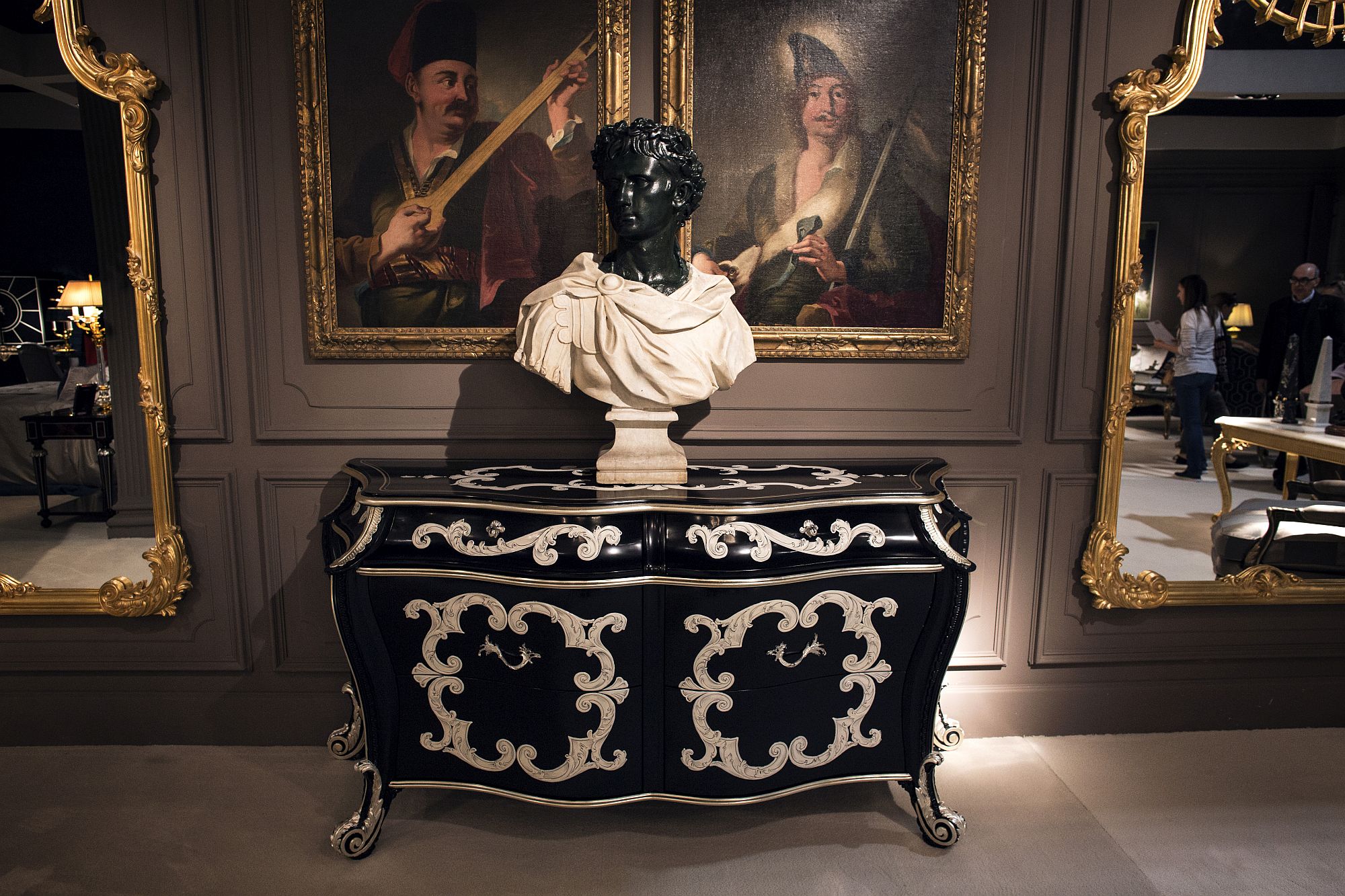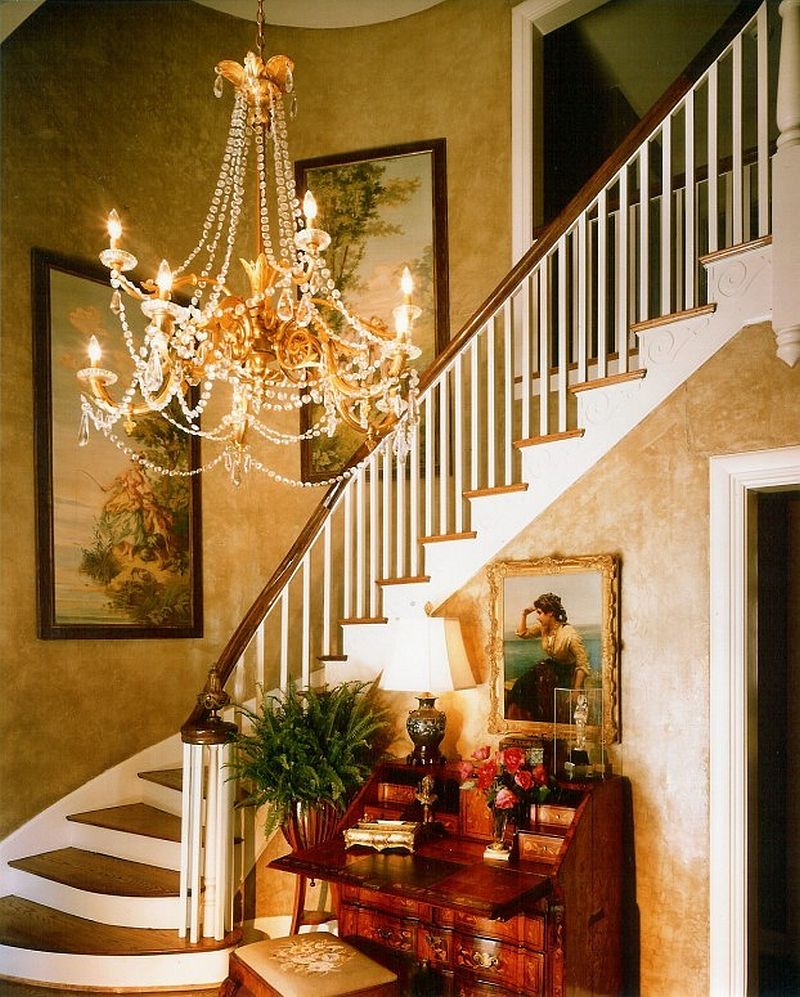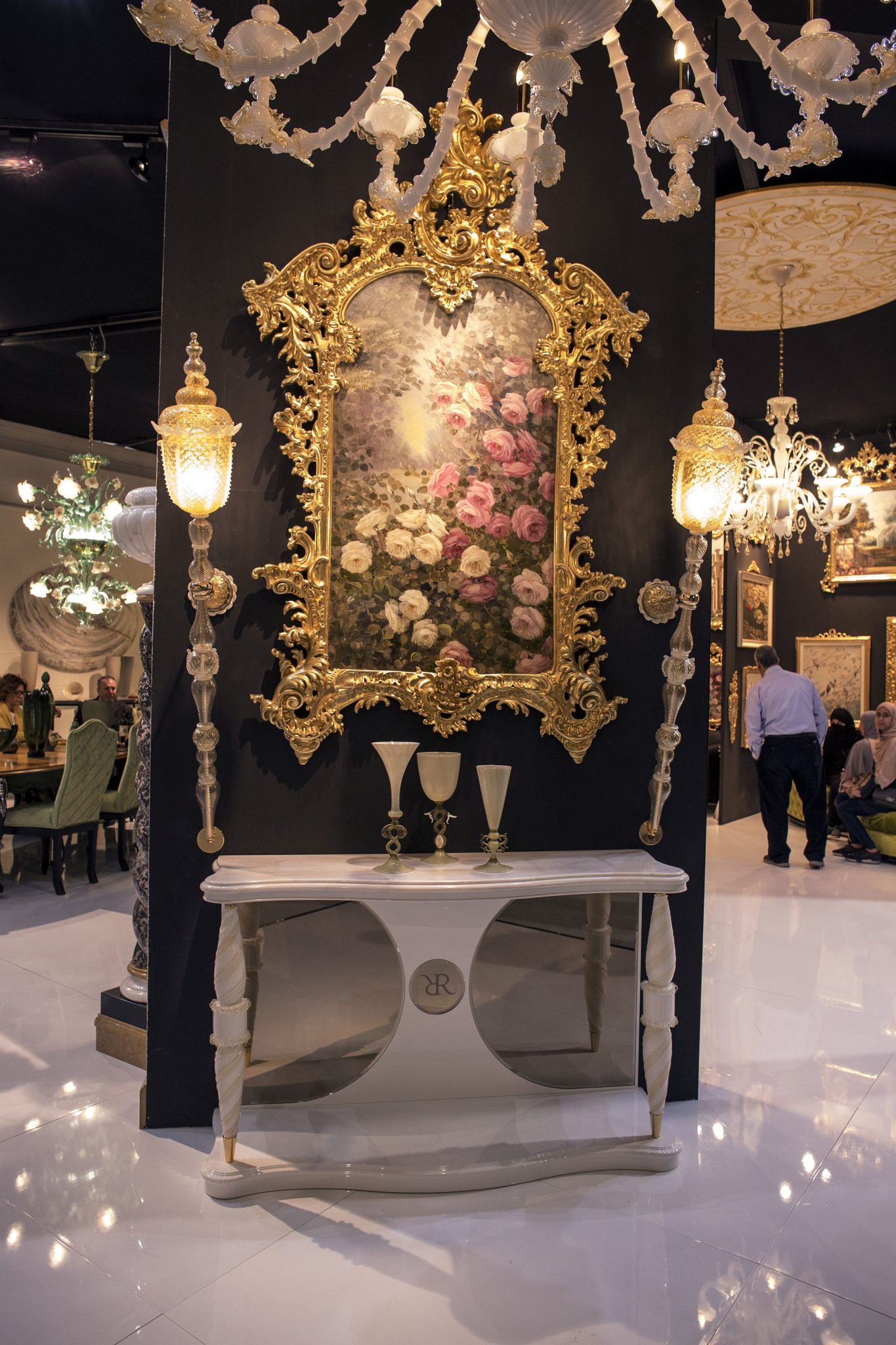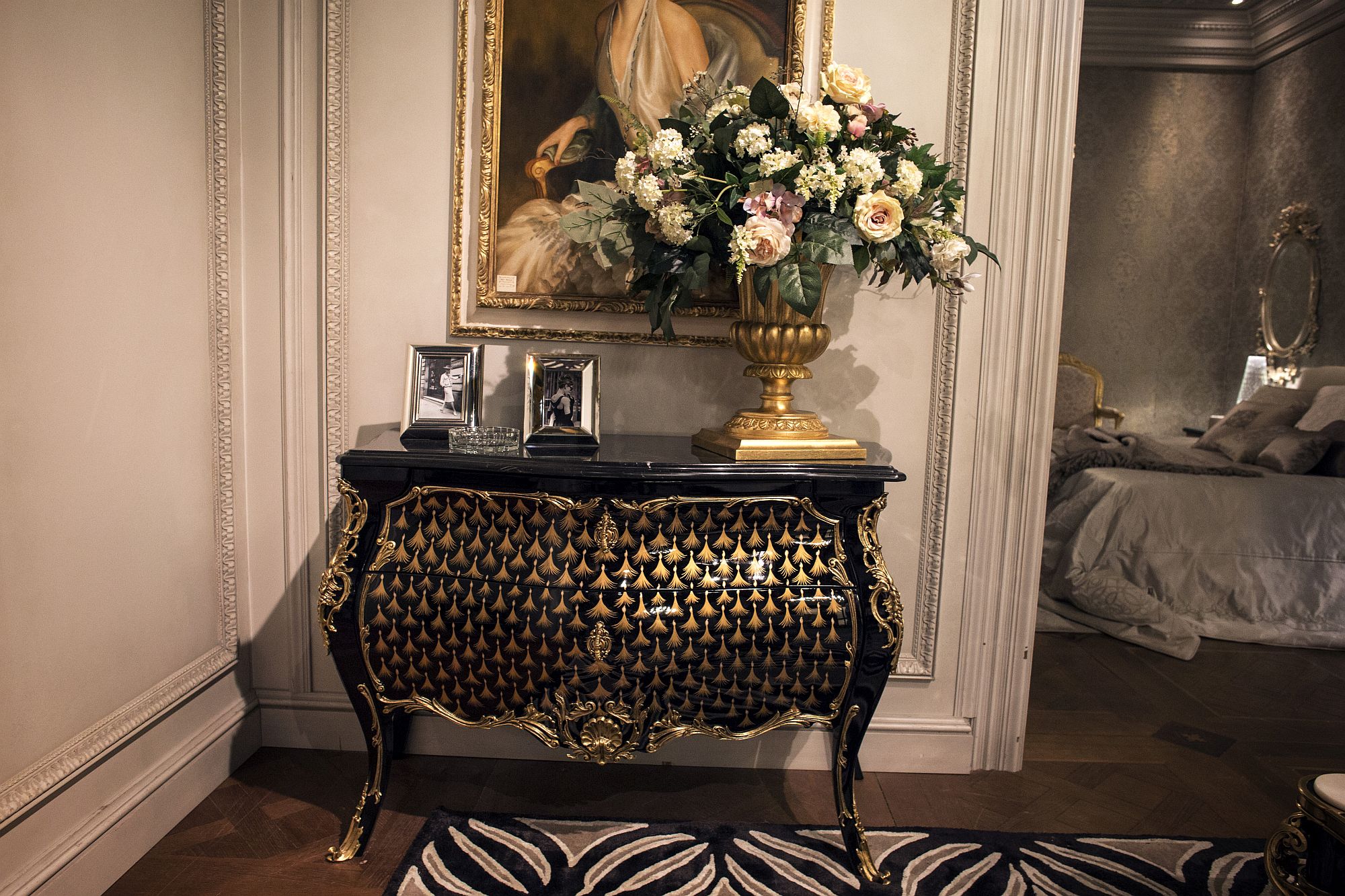 Slim Entryway Console Tables
Victorian entryways need not always be spacious rooms with a spiral staircase in the backdrop and a stunning chandelier in the foreground. Even a small console table with Victorian style and a mirror that has complementary frame can be used to fashion an equally impressive entryway, even if it is much smaller. The additional perks of using the ornate and slim console table lie in the fact that you can cut back on other accessories to reduce visual fragmentation. Of course, the mirror always helps in ushering in light-filled spaciousness!
RELATED: Reflecting your Style: 25 Trendy Mirrors that Dazzle and Delight