Contemporary homes are increasingly combining the idea of a lovely vacation and a relaxing ambiance with a functional modern home that does it all. Instead of flying several hundred miles during each holiday season or frantically trying to beat traffic and congestion, a staycation makes things a lot simpler, far more economic and also helps in bringing families together. And if you have a yard, deck and pool like the Ancha House in Yucatan, Mexico, then the holiday at home seems magical as well! Designed by Augusto Quijano Arquitectos, the refined contemporary residence was crafted for a couple whose kids no longer lived at home.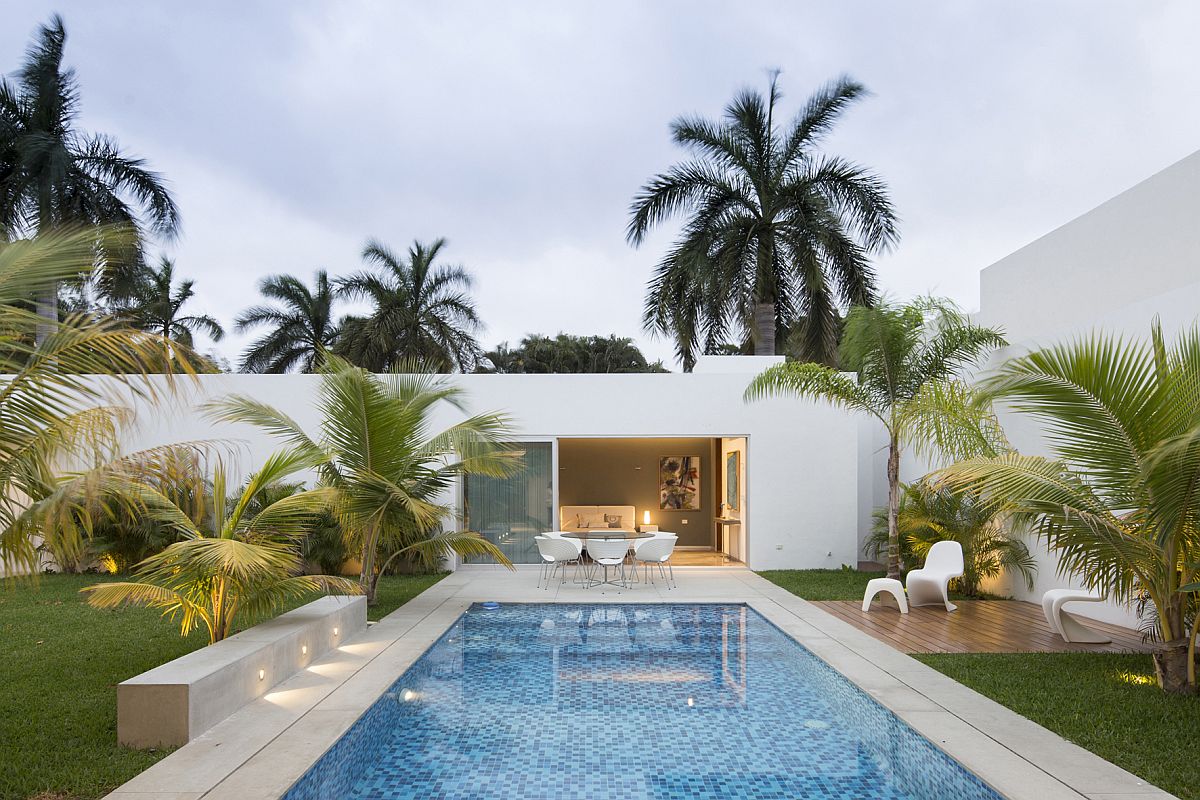 Since the home did not have to accommodate spaces for kids, there was a certain amount of design freedom that the architects gladly tapped into. The open and long living area is flanked by dining space and kitchen on one end and the bedroom on the other. Large glass doors and walls connect the front section of the interior with the spacious yard, wooden deck and pool. The rear is carefully hidden away and contains comfortable private spaces. A smart indoor-outdoor interplay, ample shaded space and a beautifully lit pool deck help set the backdrop for an ideal staycation!
RELATED: Dream Hangout: Contemporary Pool House in Porto Alegre Unveils Lakeside Paradise!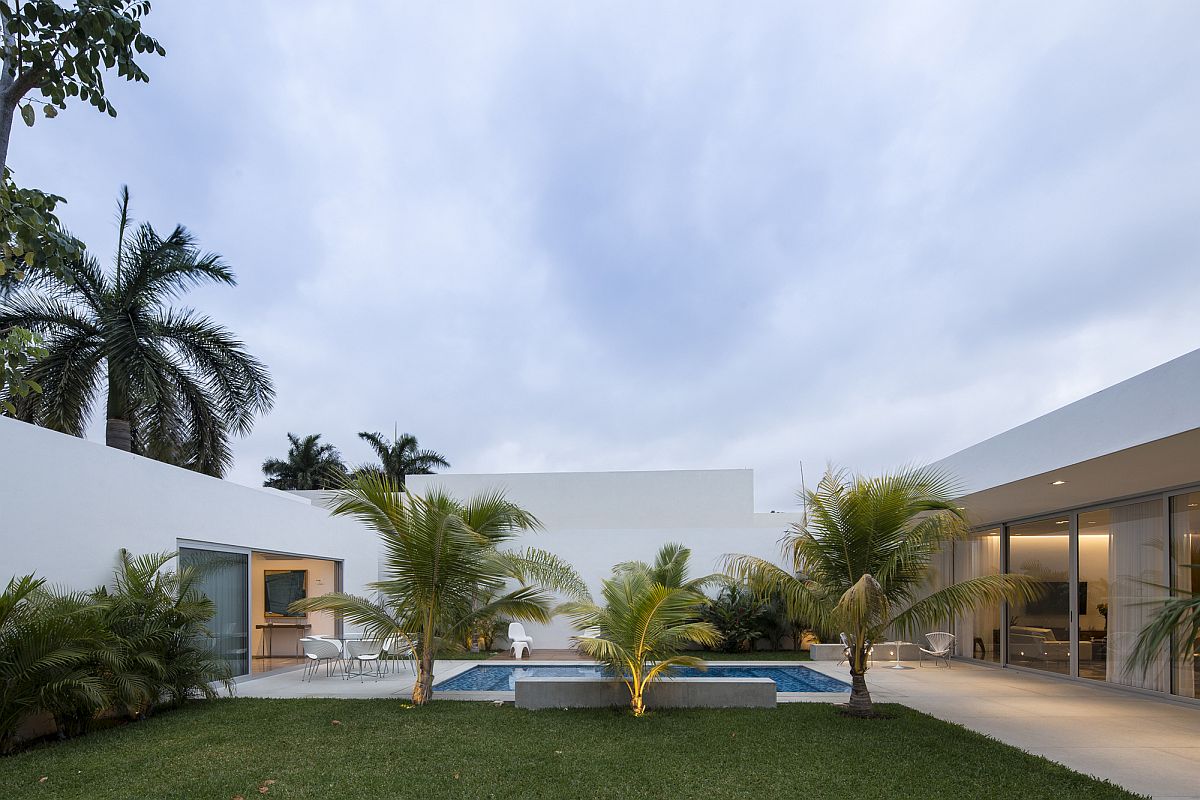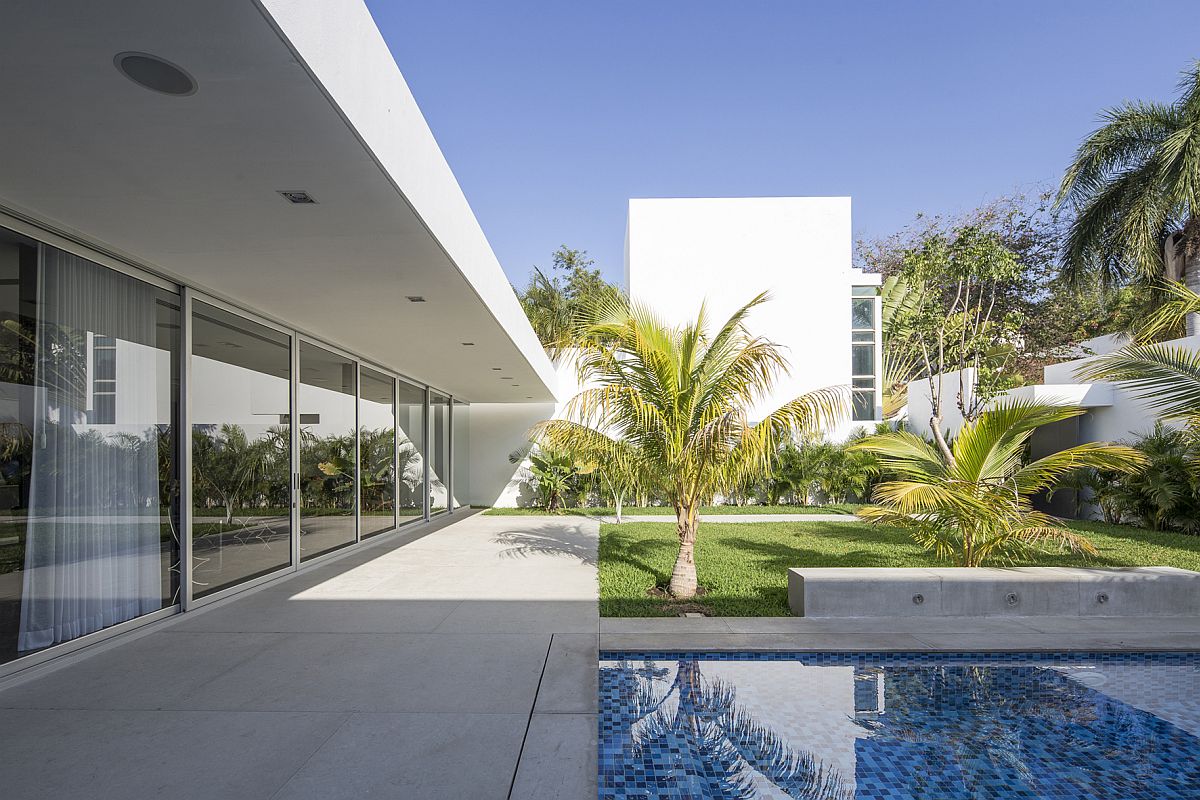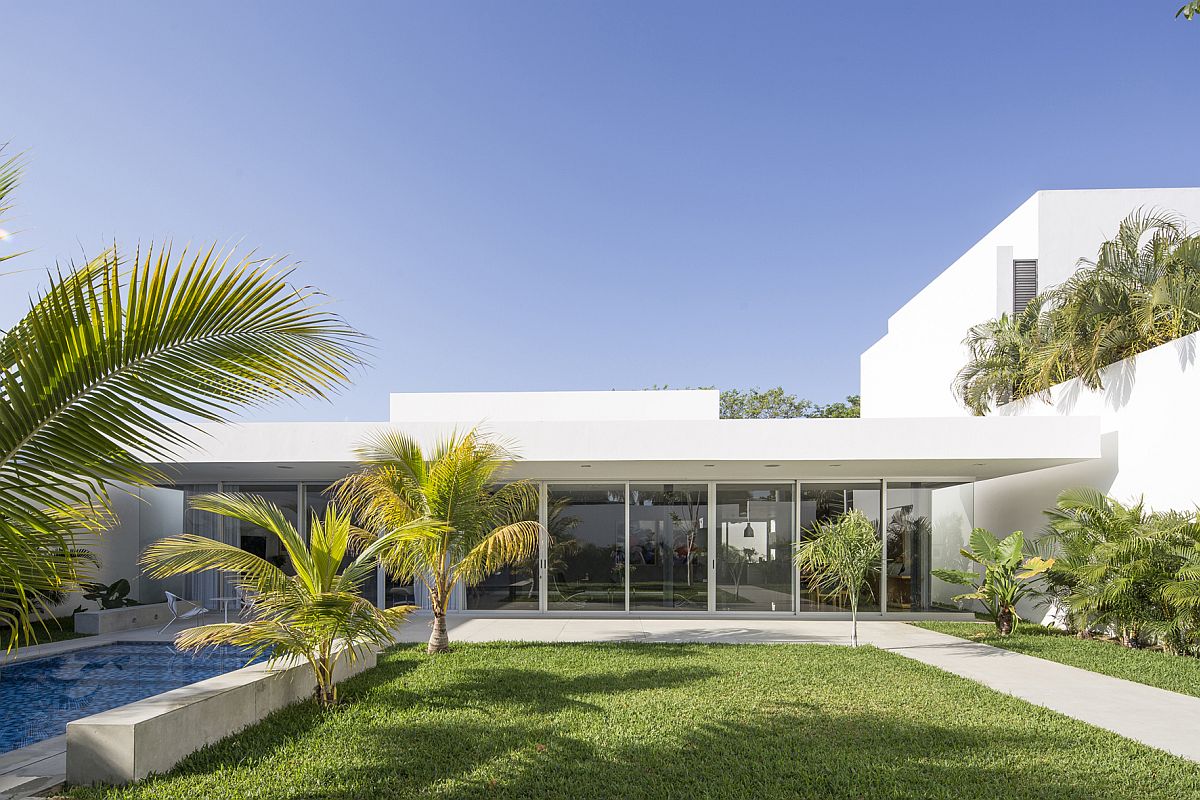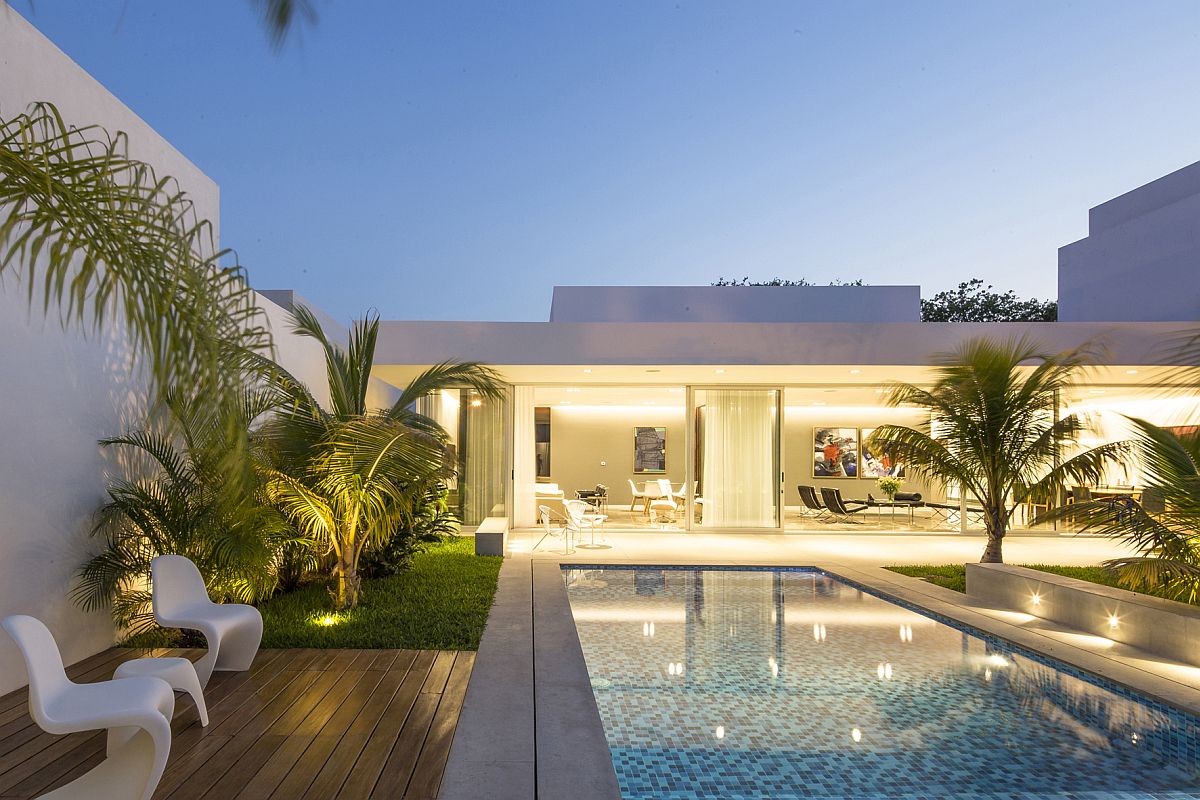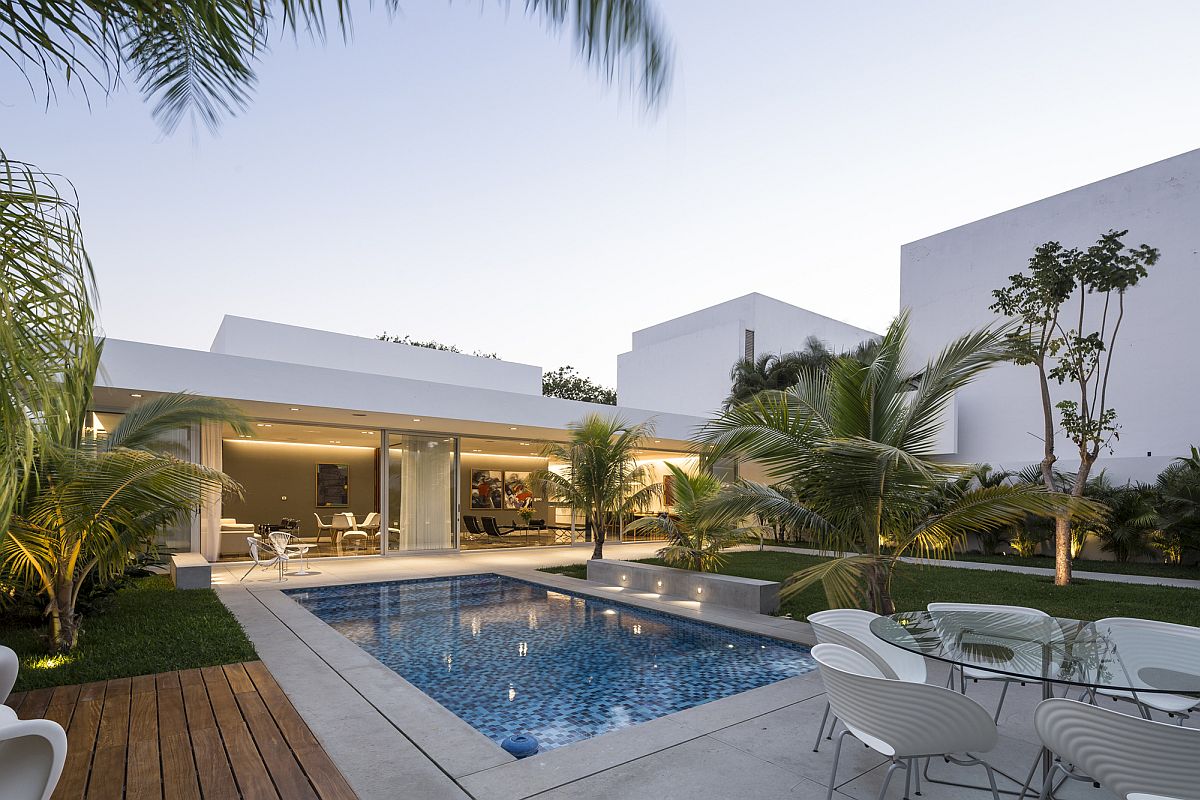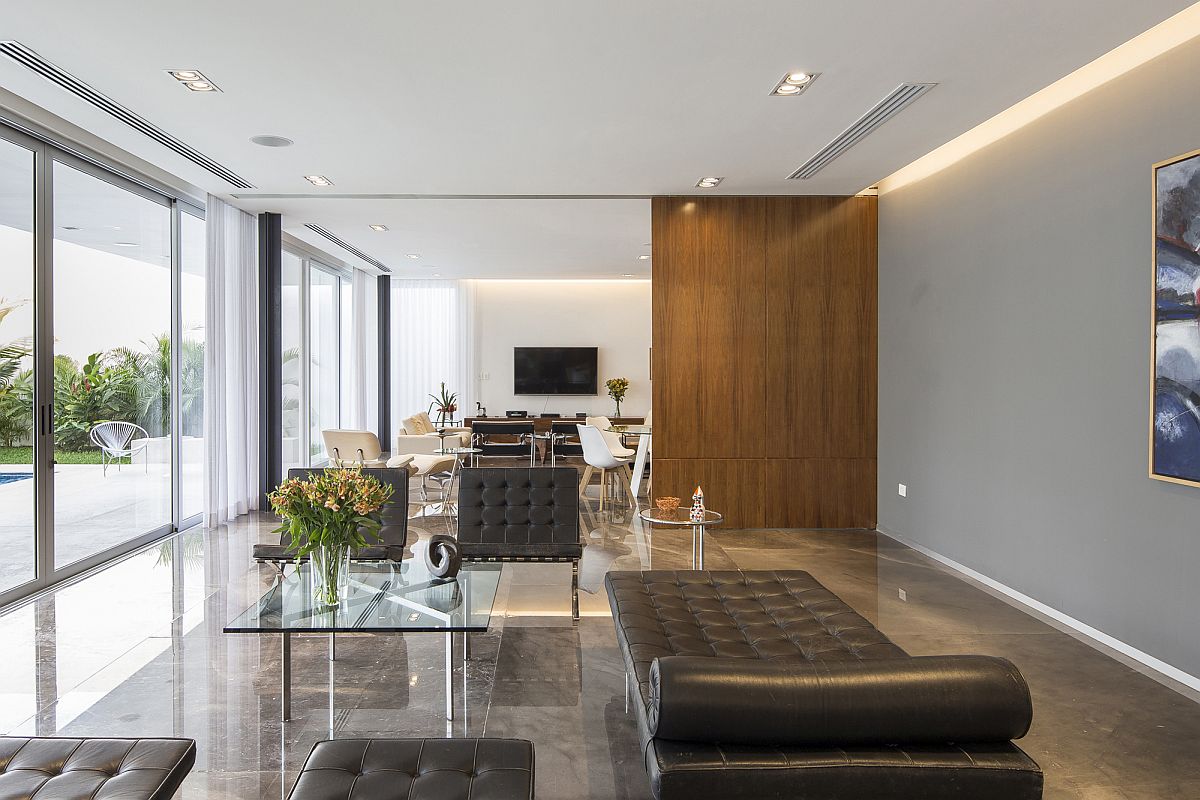 The great hall becomes the heart of the house with a neutral color scheme using gray and white creating a polished and inviting ambiance. Art work adds pops of color to each space with widen partitions and cabinets ushering in textural contrast. Décor is kept intentionally understated with the focus firmly on the inviting yard just outside. Calming, charming and contemporary – this Mexican residence offers a great template for anyone planning to create a home that can host a lovely staycation! [Photography: Eduardo Calvo Santisbón]
RELATED: Sun, Shade and a Spectacular Courtyard: Contemporary AN House in Brazil