Combining your love for design and wine can be both a hard and demanding task that puts a strain on the available space and budget. For most homeowners, a dedicated wine cellar seems like a distant dream because they simply cannot afford to give up that kind of space in an already modest home. But with a hint of creativity, some help from ingenious architects and an out-of-the-box design, almost anyone can proudly store and display their intoxicating wine collection. Today, we turn to the space under the staircase, as it plays host to some of the best wine storage units.
Sparkly Contemporary Designs
The first complaint that comes to mind when we talk about nifty little wine storage spaces is that these conditions are less than ideal, and that is absolutely true. But not all of us are rich enough to be a connoisseur taking a sip out of the very best! Many of the under stairs wine storage units on display today probably serve better as a lovely wine display that would also house some of your less expensive wine. A combination of the perfect wine cooler for the pricey, high-end wine coupled with some open cabinets under the staircase that create a lovely display offers the best of both worlds.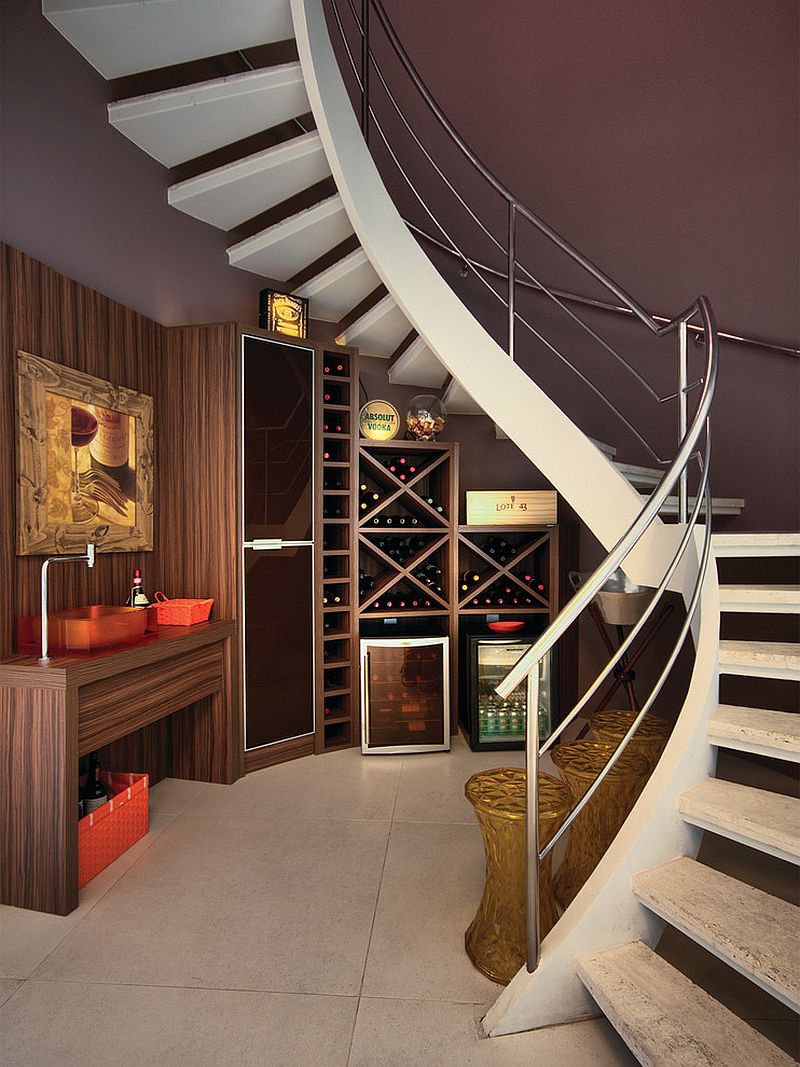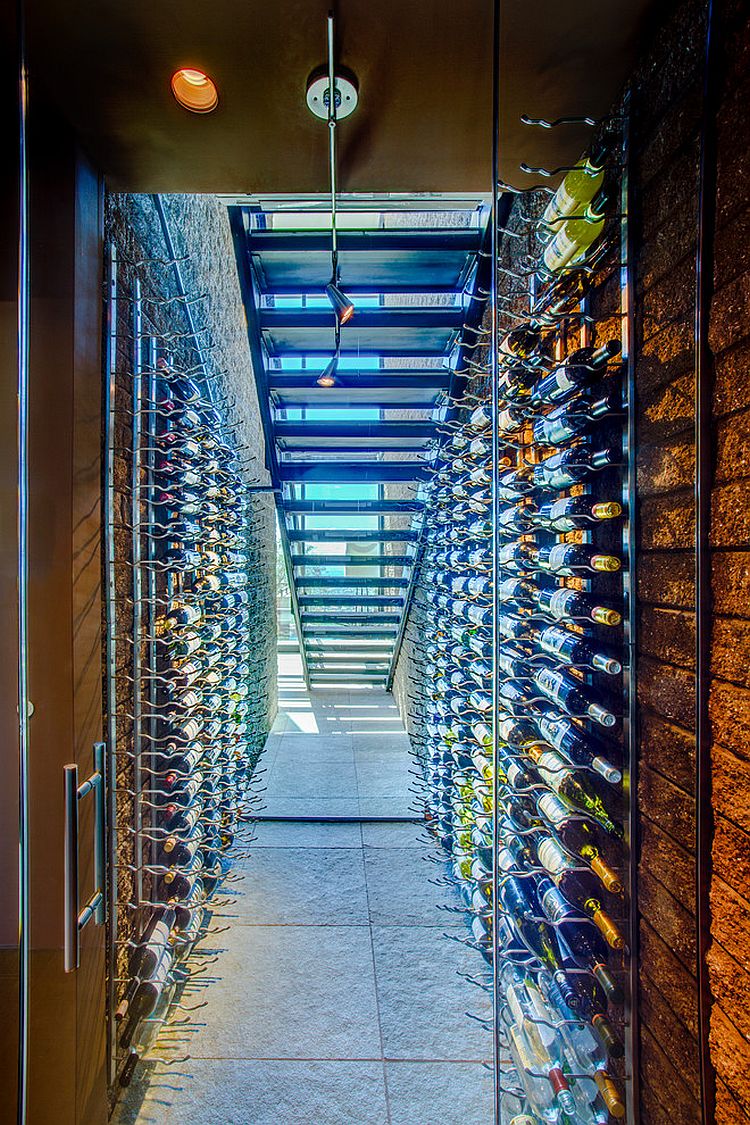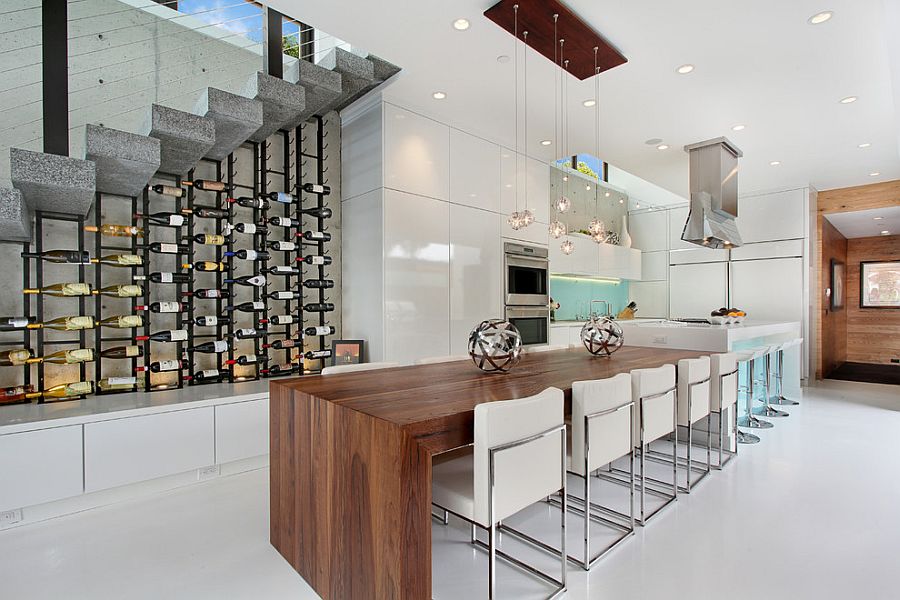 But do not write off the under stairs wine cellar all too quickly, as some of the contemporary delights on display below also offer top-notch protection from heat and light while making sure that the custom-craft glass walls create an elegant, curated visual. While some sacrifice perfect storage conditions for aesthetics, others try to find the elusive balance between both form and function!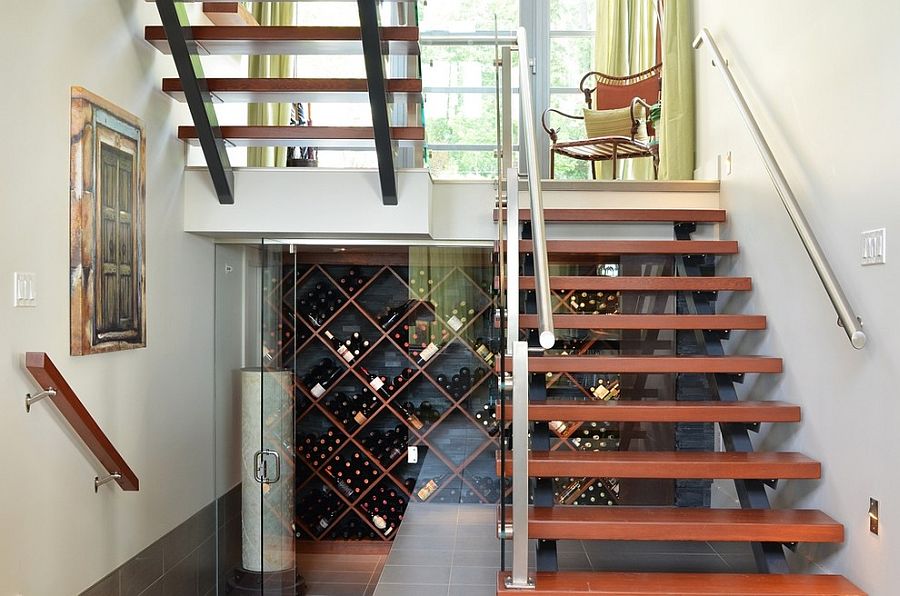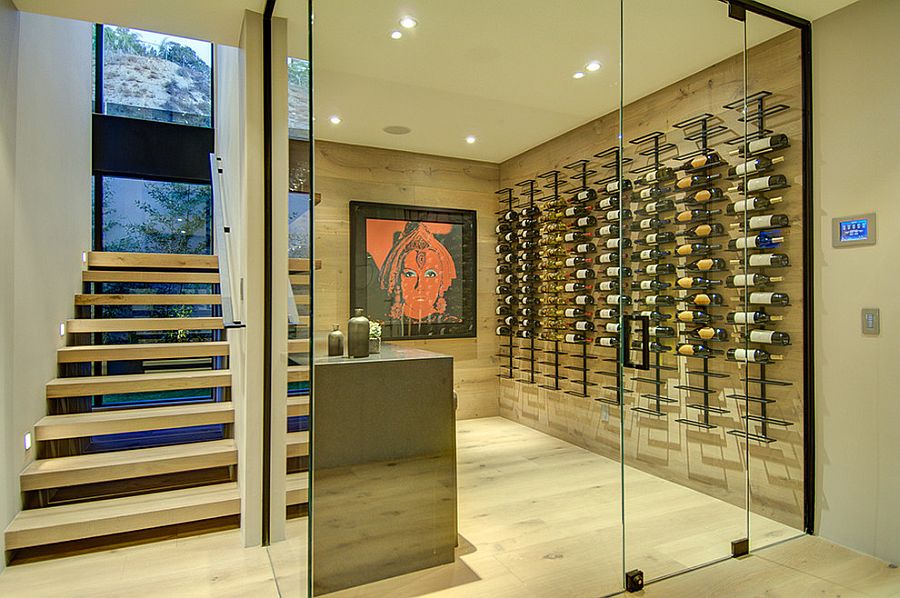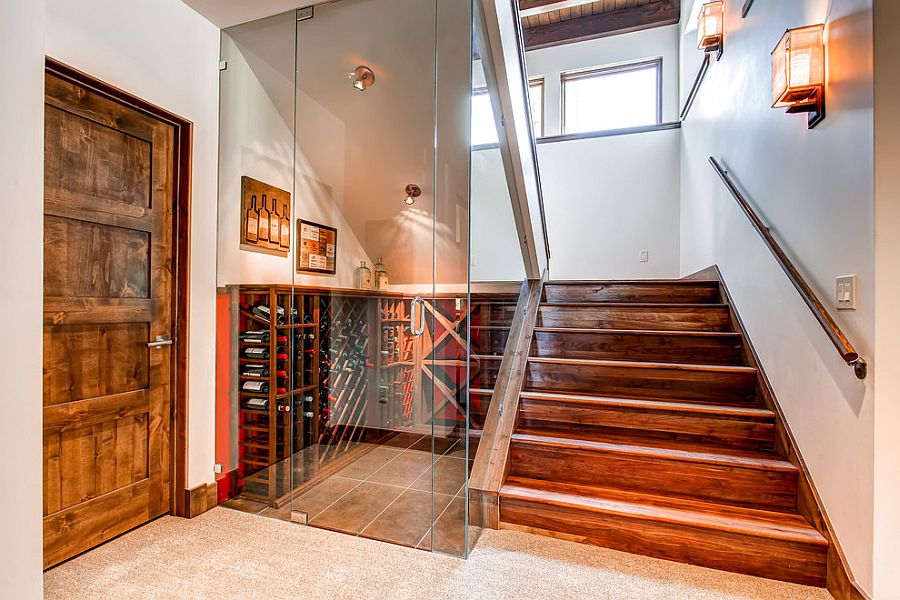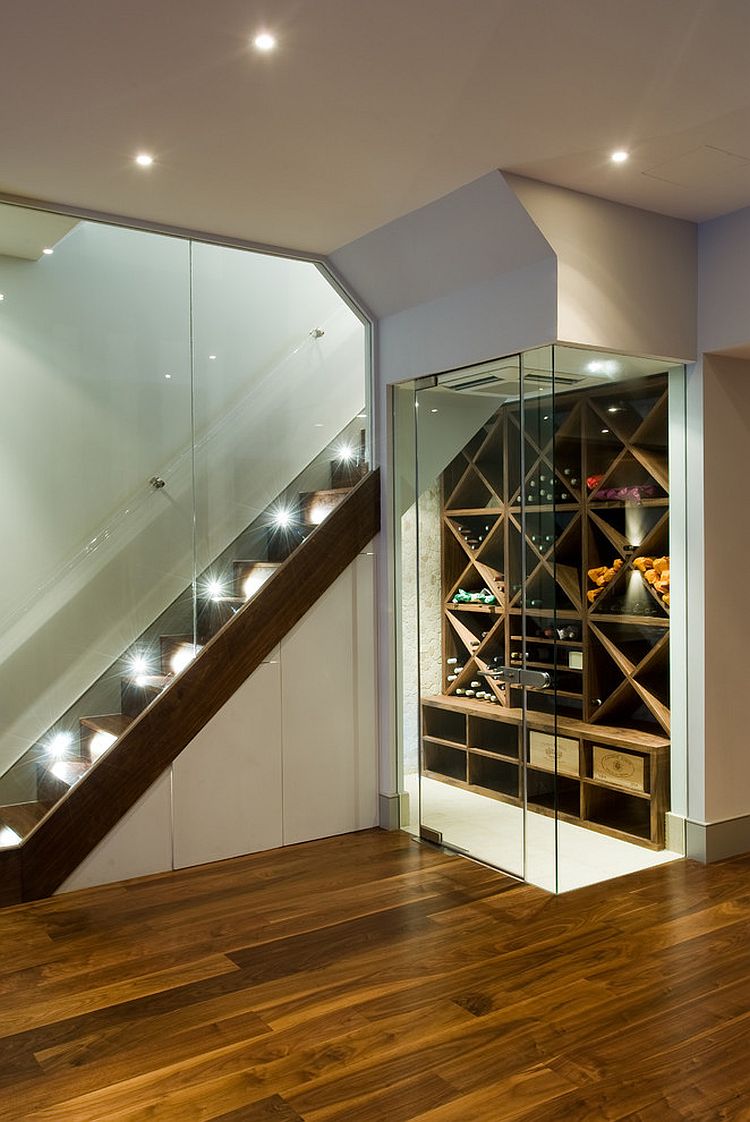 Showcase Your Own Style!
So, is it possible to build that ideal, temperature-controlled wine cellar under the staircase to tuck away your cherished wine collection? Absolutely, as the stunning beach-style wine cellar and all-glass unit under the curvy staircase below showcase. Explore beyond the modern designs for an exceptional wine cellar that not only adds texture, style and intrigue to your home, but also makes the most of the awkward nook under the staircase. A rustic, old-world-inspired cellar or a quirky industrial wine storage unit might make better use of the space than a more rigid, contemporary alternative.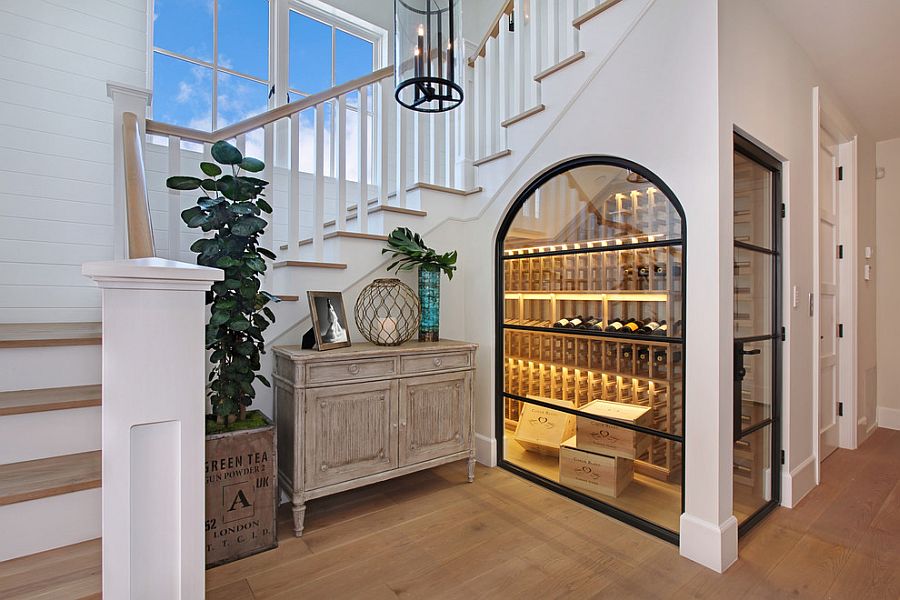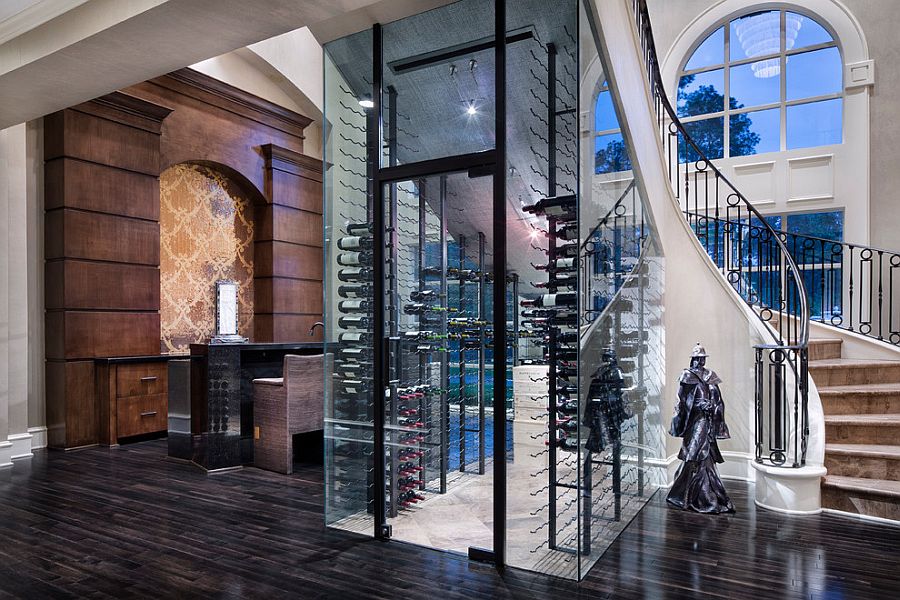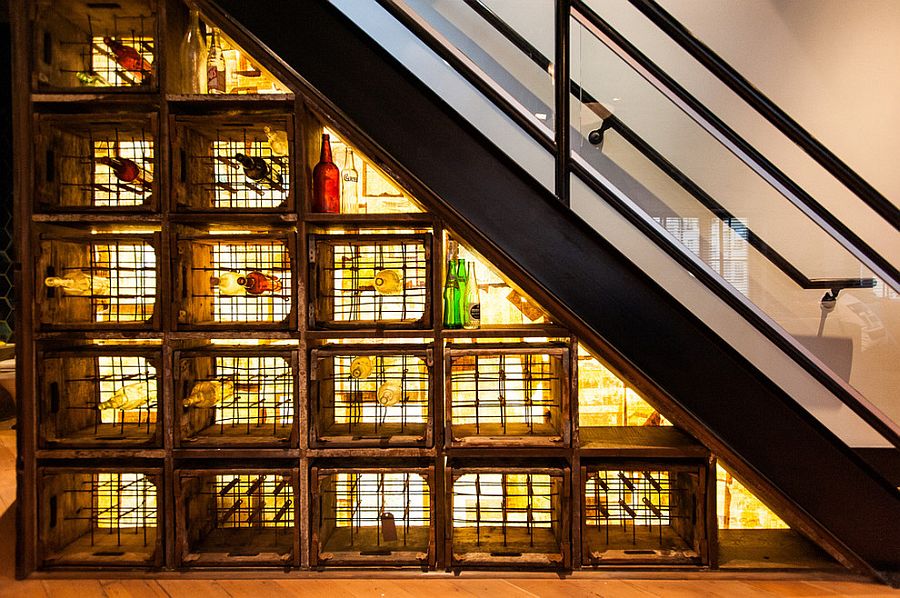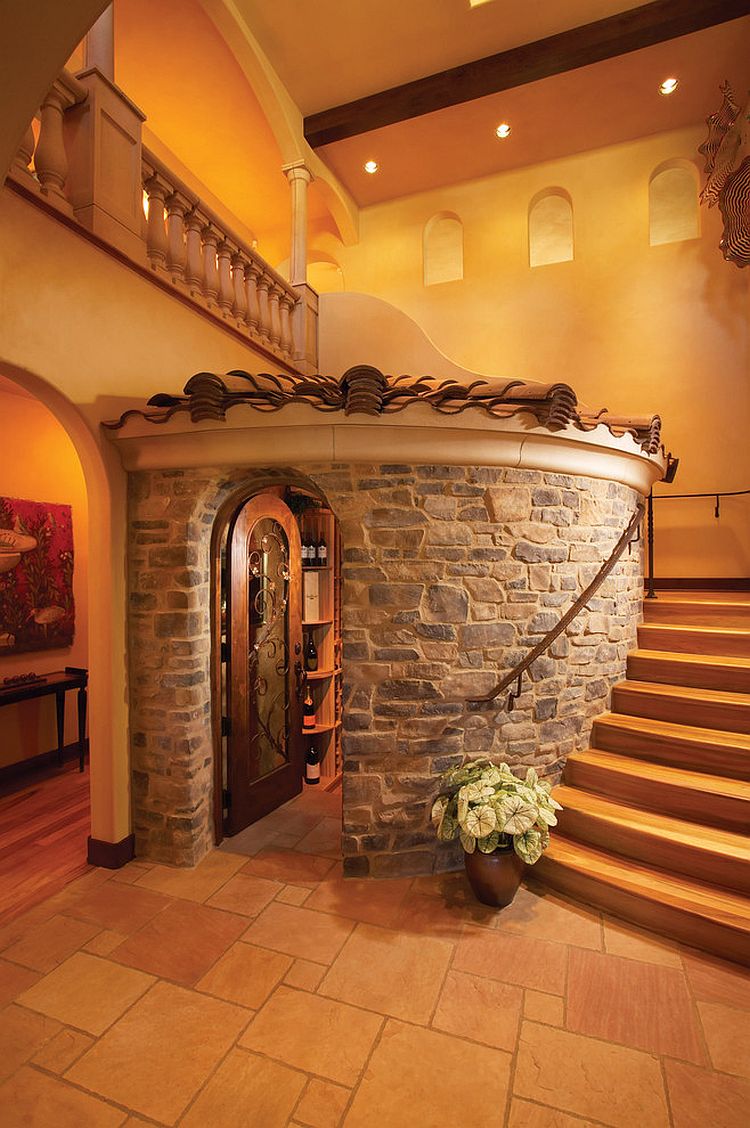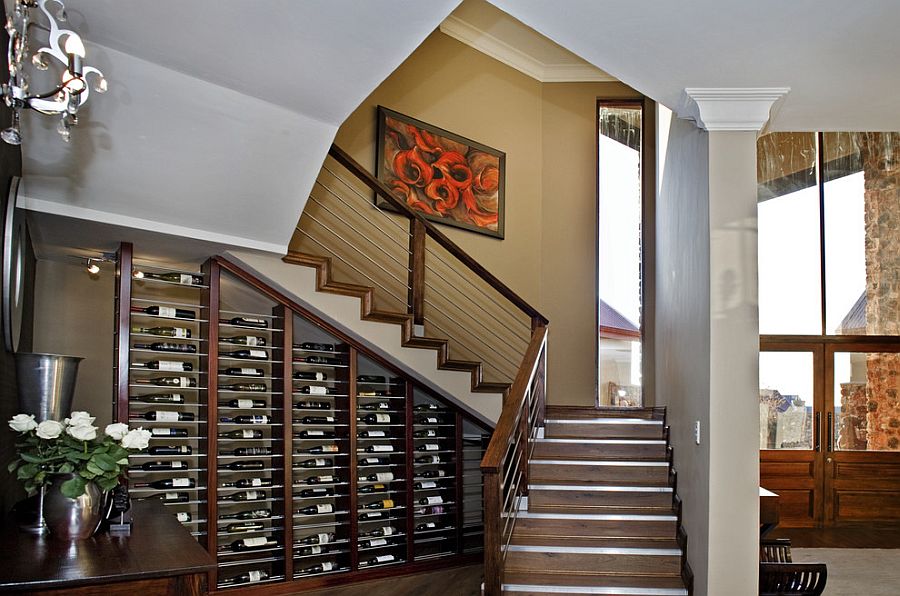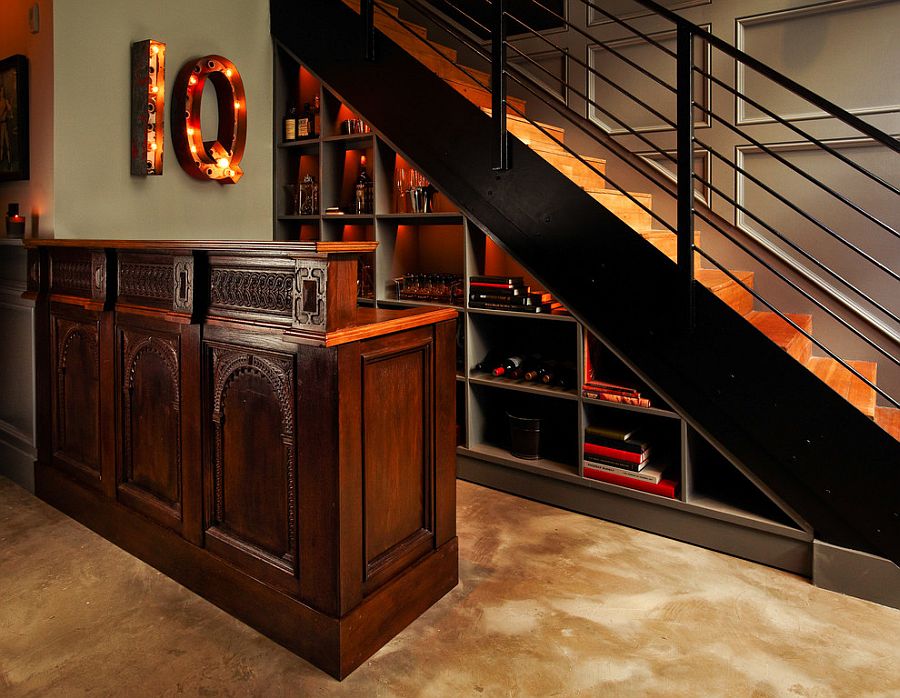 Small Wine Storage Ideas
At the end of the day, transforming that forgotten nook under the staircase into a wine storage option is definitely all about the maximization of available resources. Do not fret too much if you cannot have one of the spectacularly dramatic wine cellars featured above along with perfect storage conditions. Frugal options that are more than adequate for value buys could involve something as simple as a few steel hangers or some old, upcycled crates coupled with lovely lighting. Beautiful modern wine racks come in a variety of forms, and you can even turn that forgotten corner under the small stairway into an unassuming, relaxing hangout with a chair, a small side table and a wine rack bought from the likes of IKEA!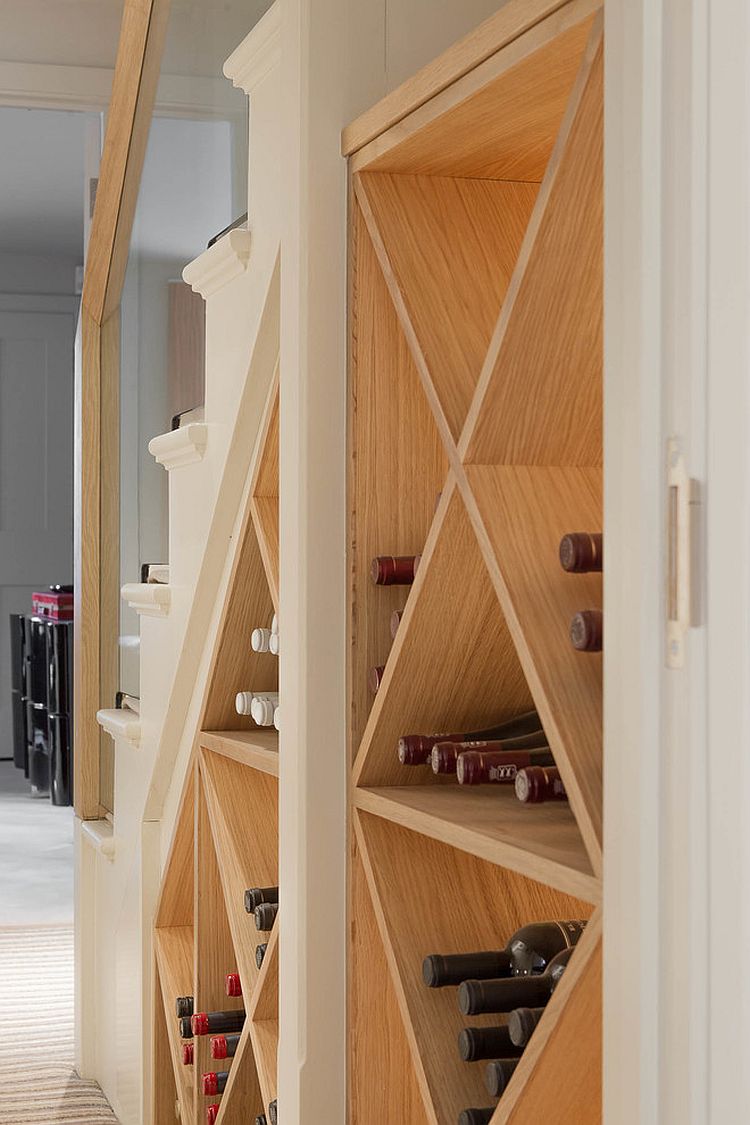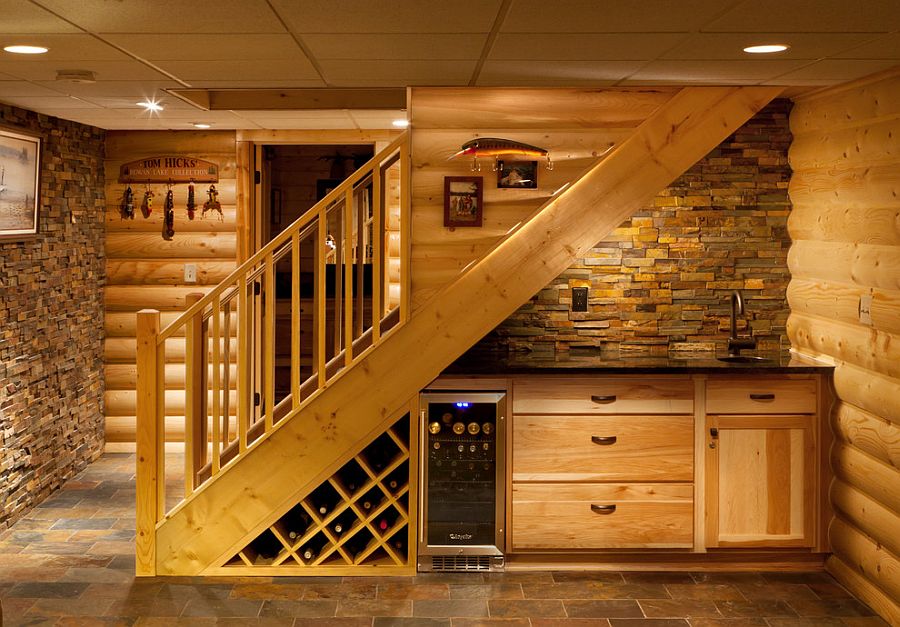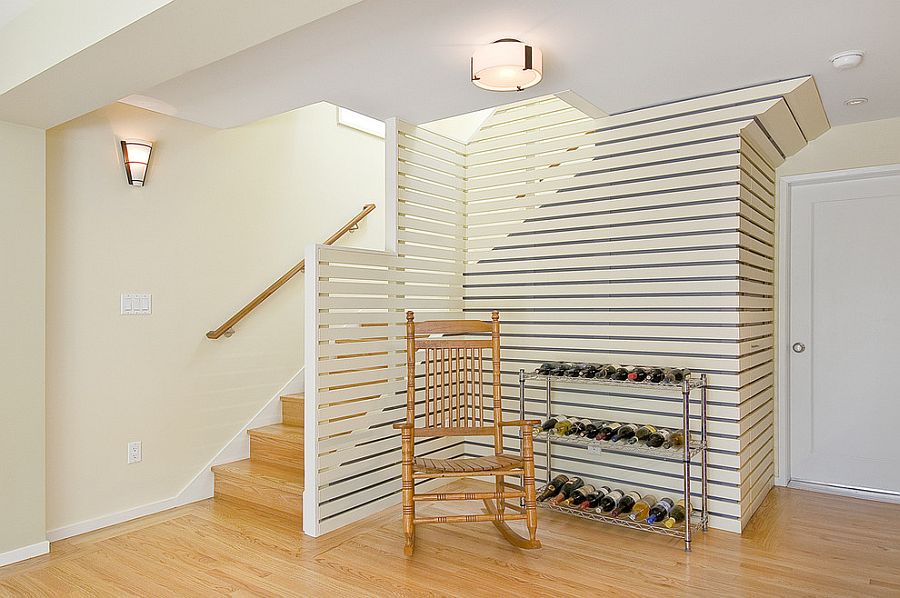 The floor-to-ceiling glass room idea for the small wine cellar under the stairs is a concept that seems most popular because of its fashionable, contemporary appeal. Closet cellars offer another cool customized idea that combines ergonomics with minimal aesthetics and works even in the tiniest of niches. Whether you prefer the 'wall of wine' approach or the more intricate, suave approach, there is no doubting the fact that a wine cellar under the stairs is the perfect option for those looking to make the most of every inch on offer.