Sometimes simplicity simply trumps all else when it comes to design! This beautiful single-family contemporary home in Ballarat, Australia proves precisely this as it turns to the tried and tested 'cubic form' to transform a large, barren sloping site into the perfect lot for an inviting modern residence. Designed by Moloney Architects, the Dawes Road House uses a cantilevered structure to not only get past the conundrum of a sloped site, but also to offer the best possible views of the landscape around the home. On the inside, clean straight lines and a series of visually connected open spaces create a cozy and curated ambiance.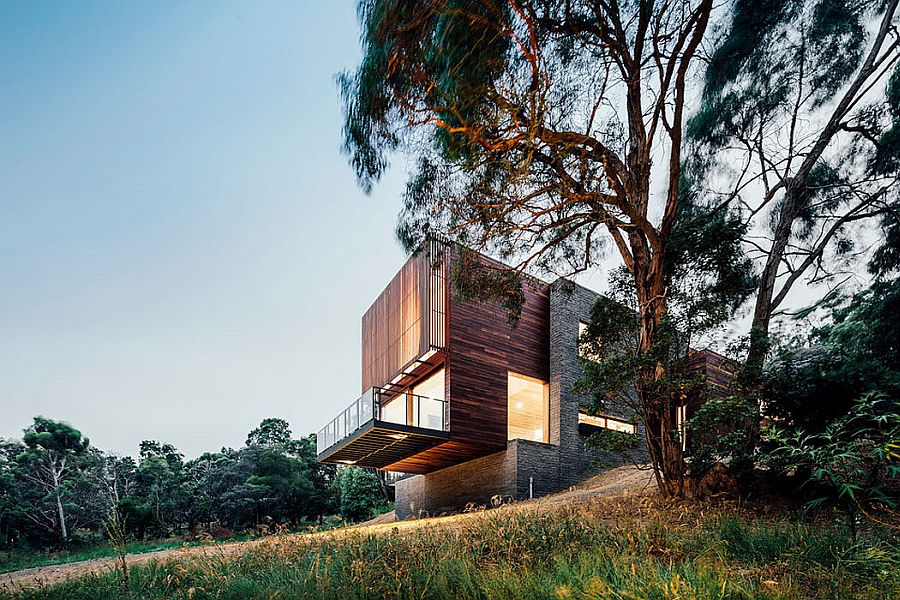 The exterior of this Aussie home brings together form and functionality effortlessly, as fire-resistant spotted gum cladding and concrete panels offer perfect insulation along with visual and textural intrigue. It is this blend of materials that gives the residence its unique identity, and this balance between concrete and warm wooden elements is also continued indoors. The lower level of the house contains the open living area, kitchen and dining space that overlook the dramatic views on offer and welcome the outdoors inside. The double-height living space with large glass windows, wooden slats on the outside and a cozy fireplace at its heart ends up being the hip and happening social zone here!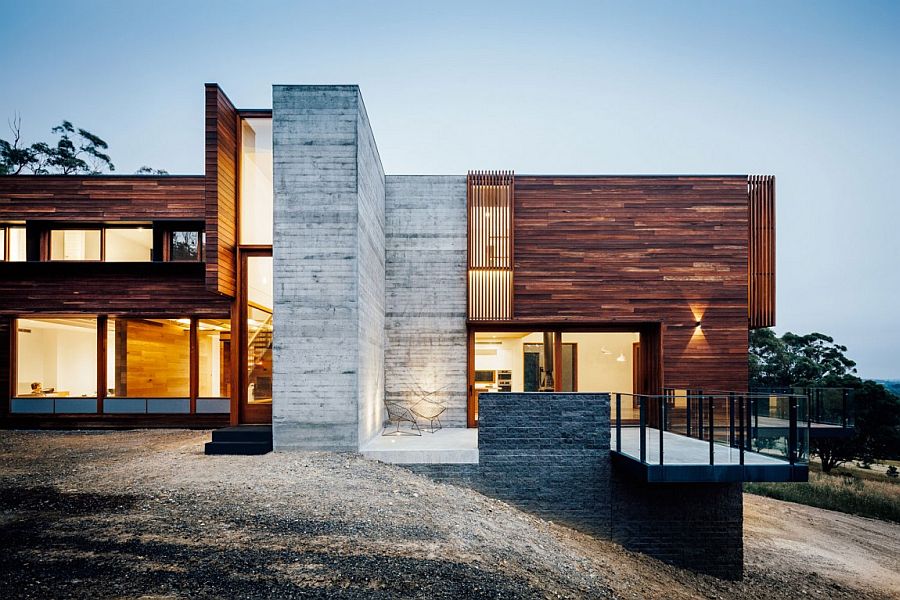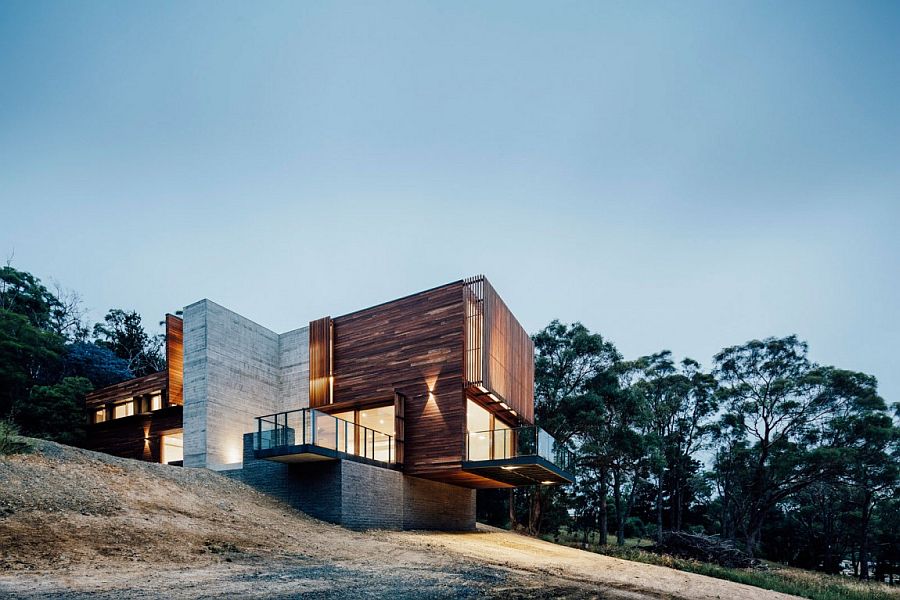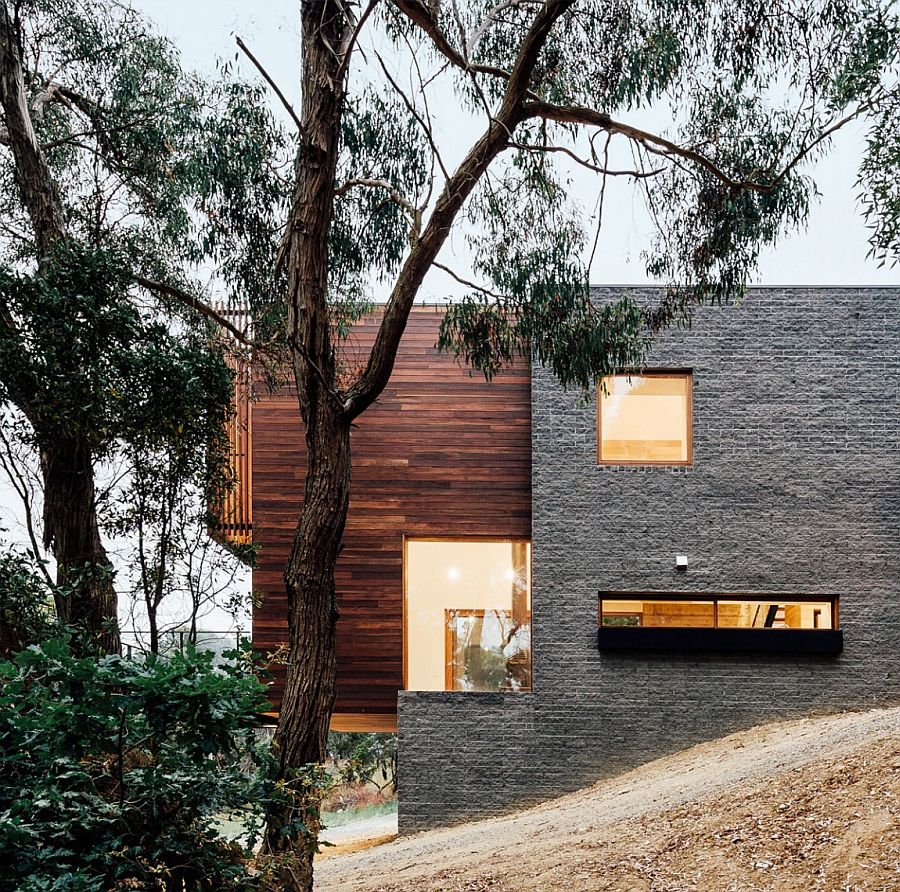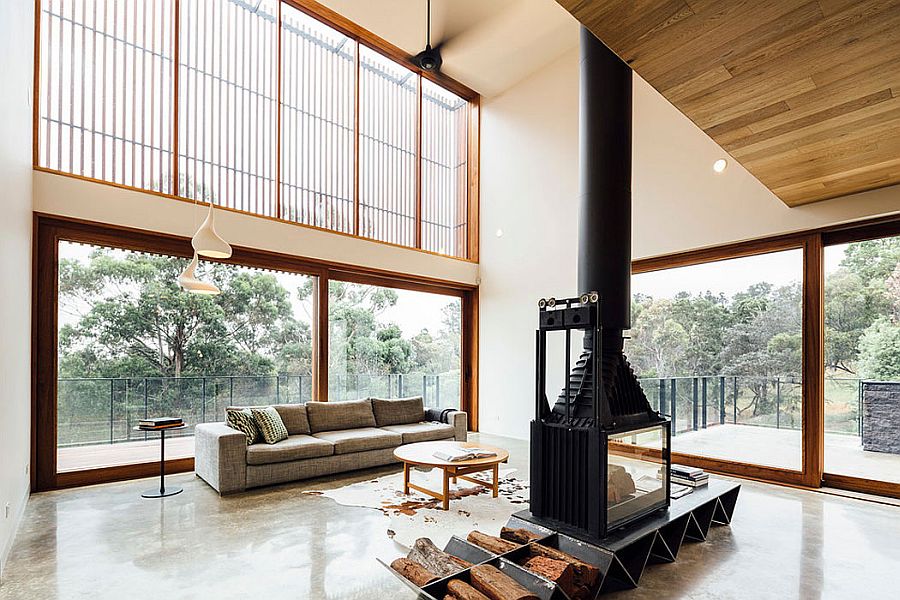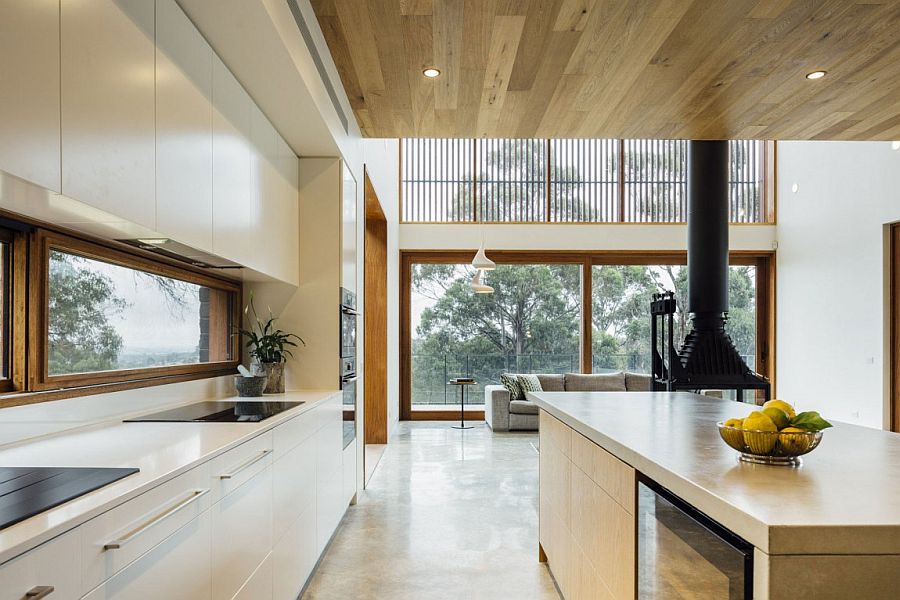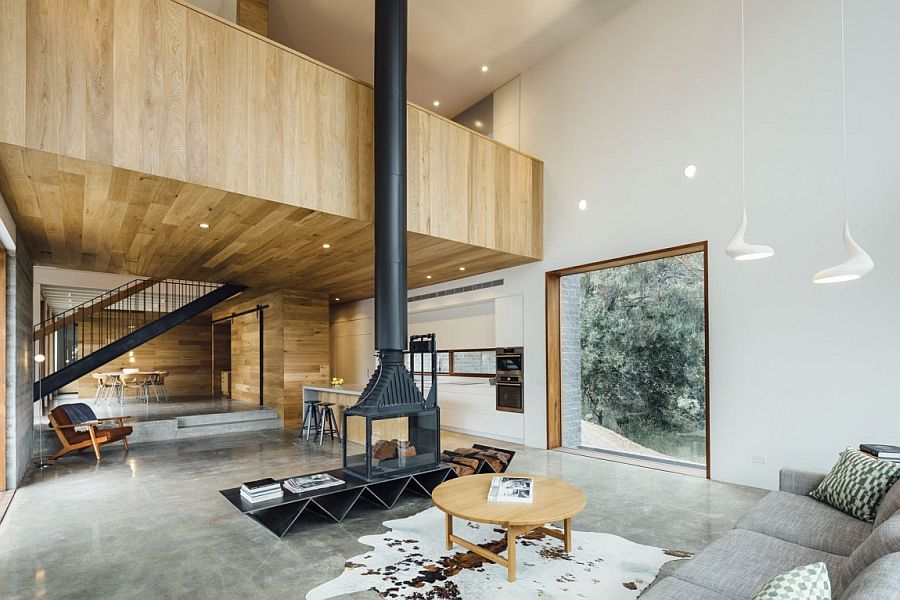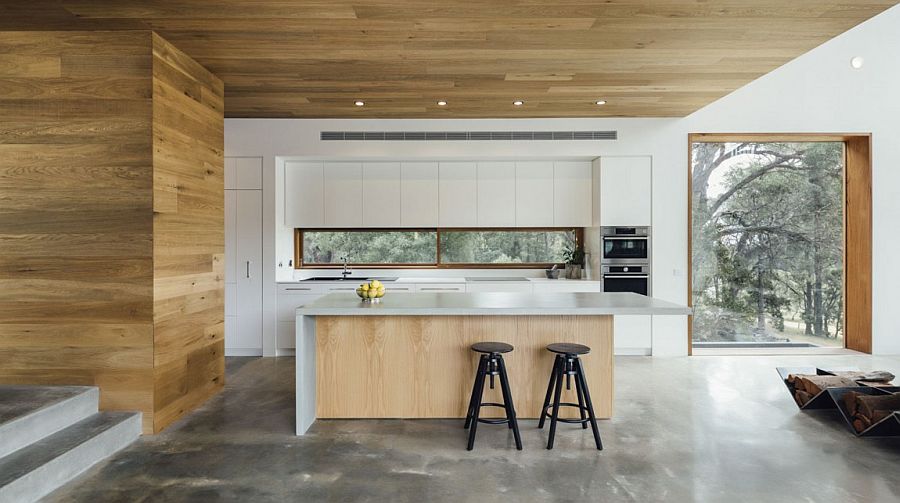 A metal and wood staircase leads to the top level that contains the private spaces, which follow the neutral color scheme and recreate the inviting ambiance of the living area below. With time, the exterior is expected to weather and age beautifully, adding a dynamic and exquisite cloak to this expansive house.