If you're having a hard time saying goodbye to summer, maybe this post will inspire you to fully embrace fall. Especially if you love modern design and exciting color combinations! This season there's a vibrant formula to watch out for: shades of blue + shades of orange = design perfection. We've seen these fall colors in a variety of the new collections, whether the blue be peacock or smoky azure, and whether the orange come from rusty tones or the metallic glint of copper. Check out some of our favorite fall finds in this new alluring palette as you browse the images below…
Rich Rust
We begin with a few vignettes that showcase rusty shades of orange as the dominant hue. This decadent image from CB2's new collection illustrates the power of a backdrop in rust, punctuated with pops of navy. Irresistible new products such as the Escape Copper Pineapples Pillow and Hexagon Side Table are on full display here: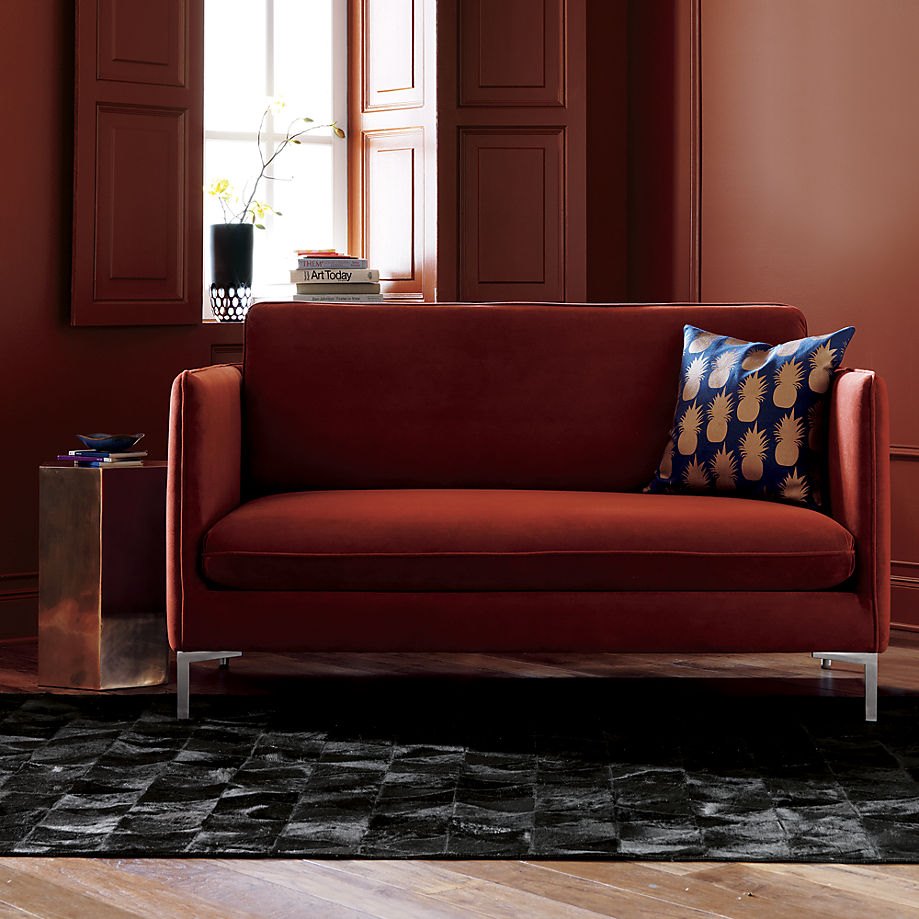 Smoky grey with a slight blue tinge may be in the background, but the foreground belongs to orange in this product photography from West Elm. We're loving how the elegance of the deep grey-blue wall breathes new life into the rusty decor: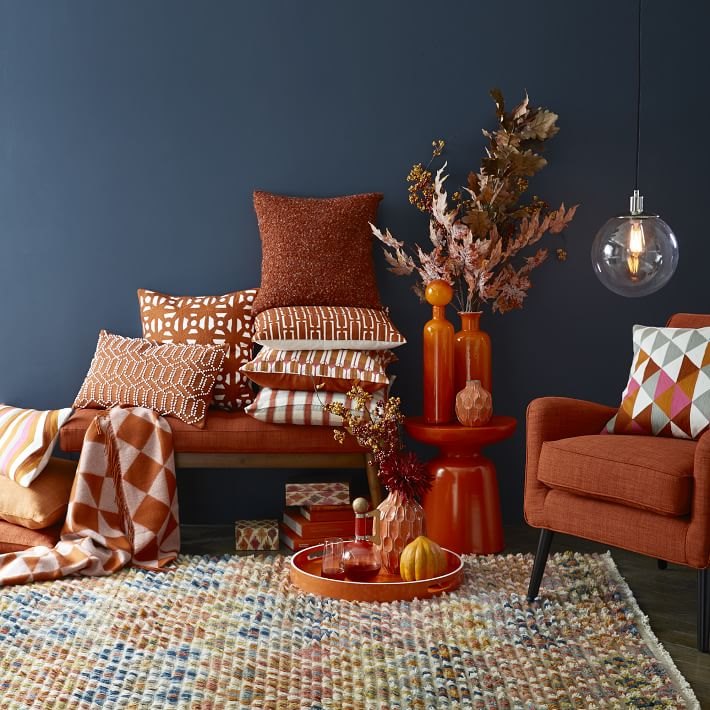 When the sofa is rust, make it pop with a pillow in teal, such as the Linden Peacock Blue Pillow from Crate & Barrel: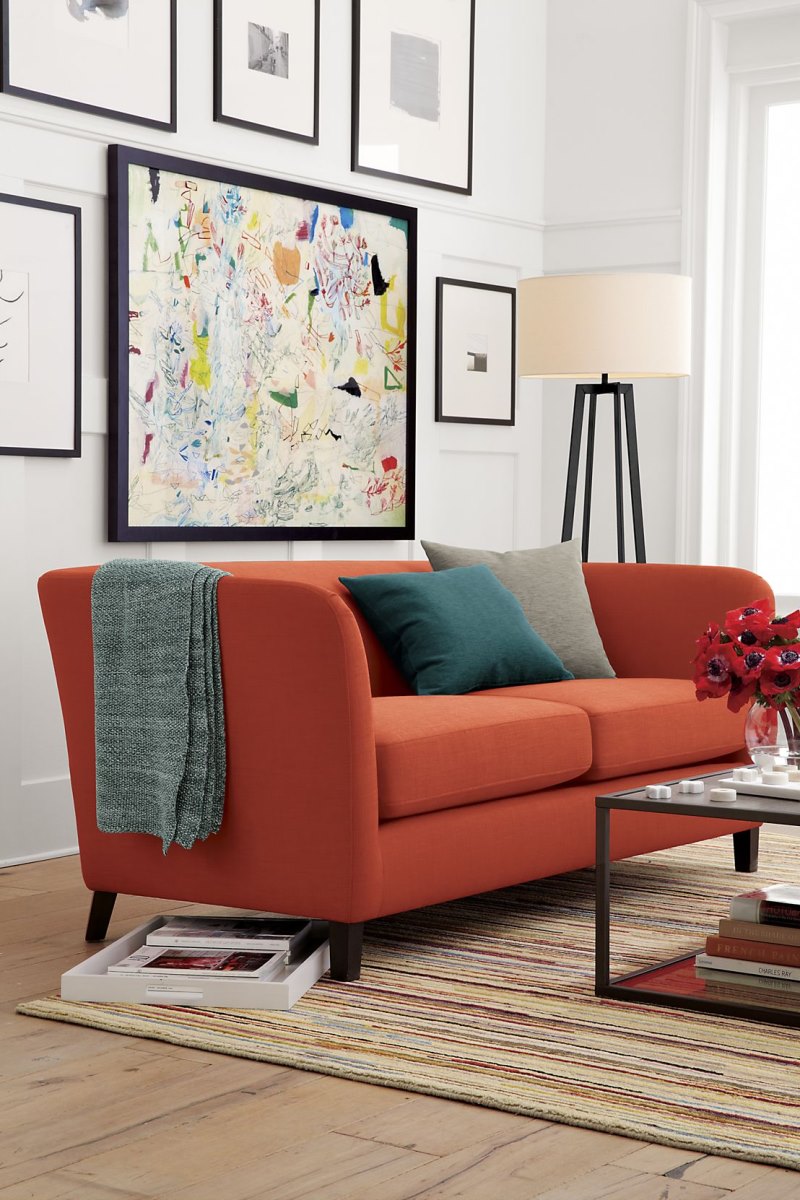 Shades of Blue
We now shift gears with another take on fall style. For an instant chic look, embrace blue as the dominant color in your home. You can never go wrong with deep shades of midnight, and orange-hued pieces like the Mosaic Wall Decor below (from CB2) will instantly stand out against this rich backdrop: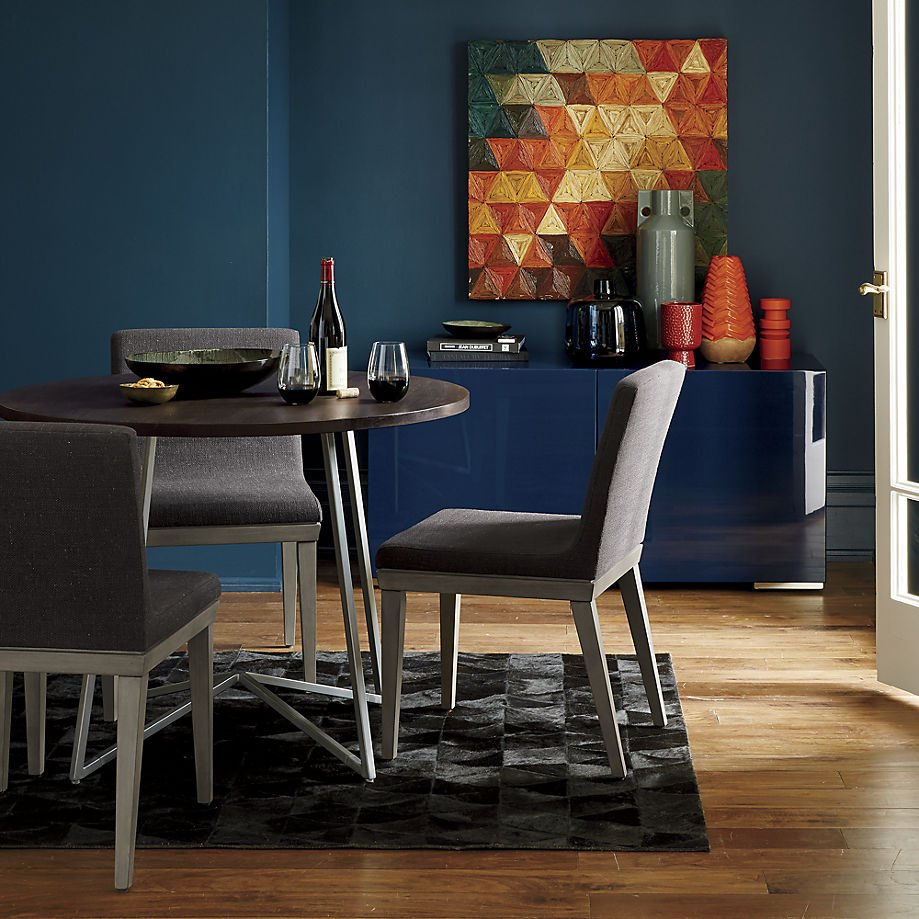 Keep summer alive all year long with the Abstract Painting Rug from West Elm. Note the pops of orange in the rug, which can be accented by orange decor sprinkled throughout the room: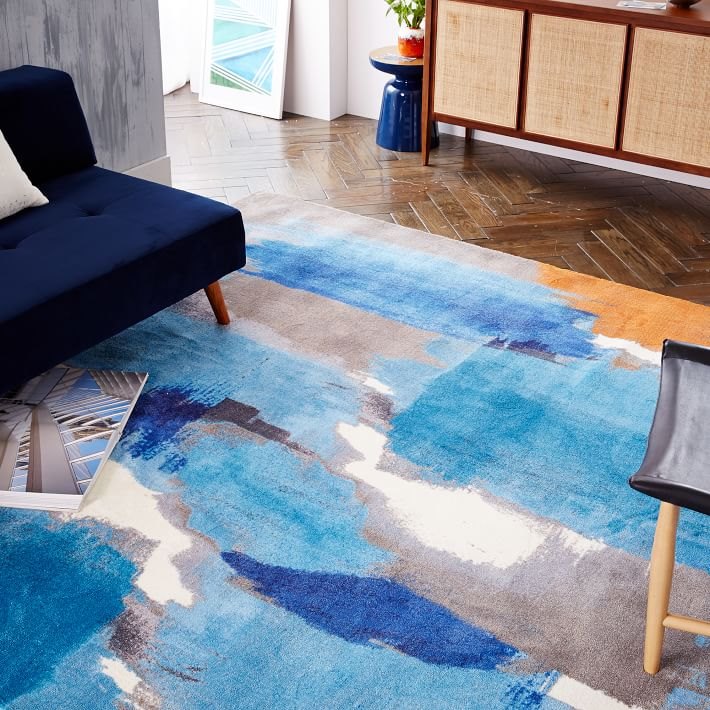 Blue doesn't have to be saturated to make a big impact! The refreshing teal-grey take on blue below is a welcome fall statement, especially when accented by the Sidi Lounge Chair with Cushions from CB2. We're loving the orange and blue striped cotton dhurrie cushions: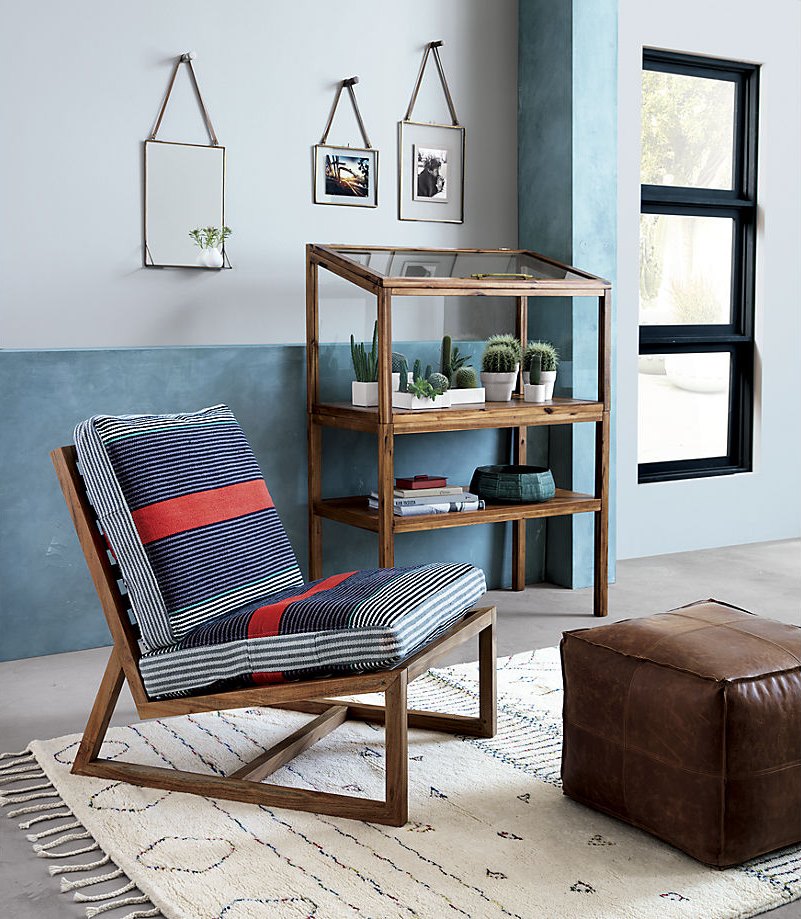 Orange and Blue Decor
We end today's post by shining the spotlight on unbeatable new decor in shades of orange and blue. These Peruvian Llama Flat Weave Rugs in Blue and Orange from Jonathan Adler prove that hues such as rust, navy and turquoise are fall-perfect!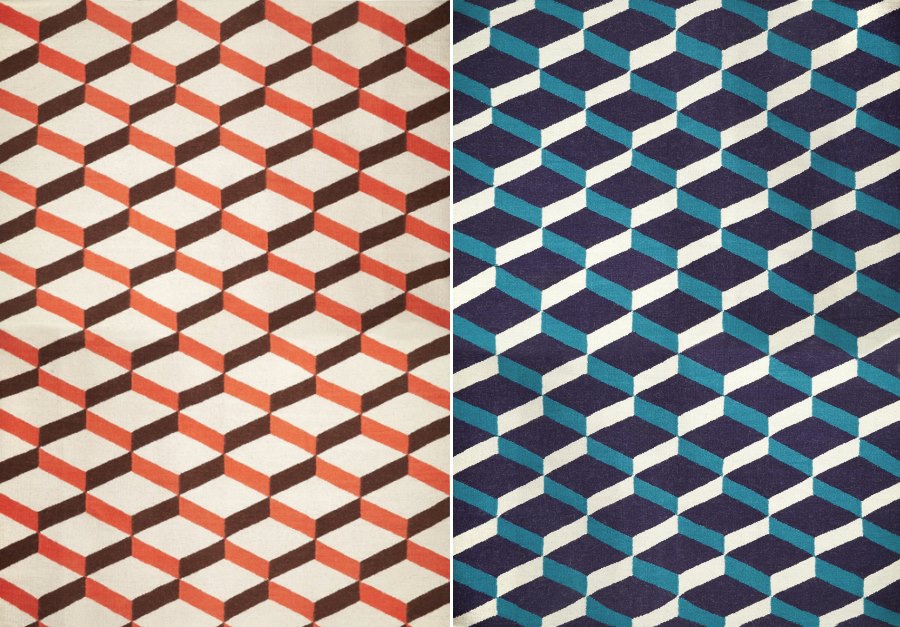 When the blue leans toward royal and the orange is peachy, the combination is a true wake up call for your space. Yet the modern lines of these metal Cluster Tables in Multi from ferm LIVING keep everything delightfully low key: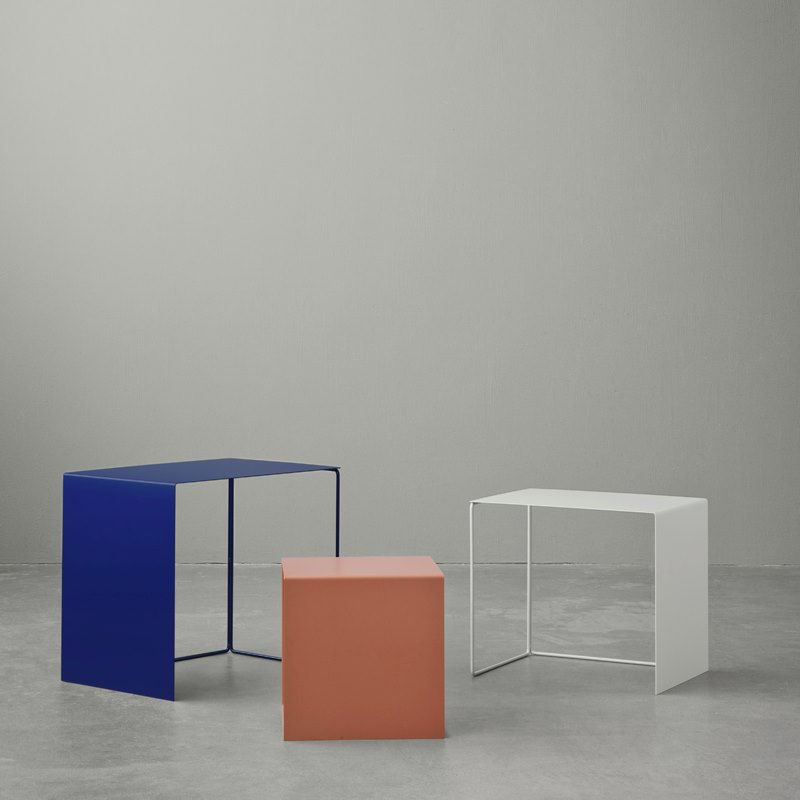 Once again, we see the magic of powdercoated metal, this time in Metal Trays from ferm LIVING, which are available in blue, as well as orange-y tones such as ochre and rose. Also note the power of mint/sage green as an accent hue to today's featured color combo: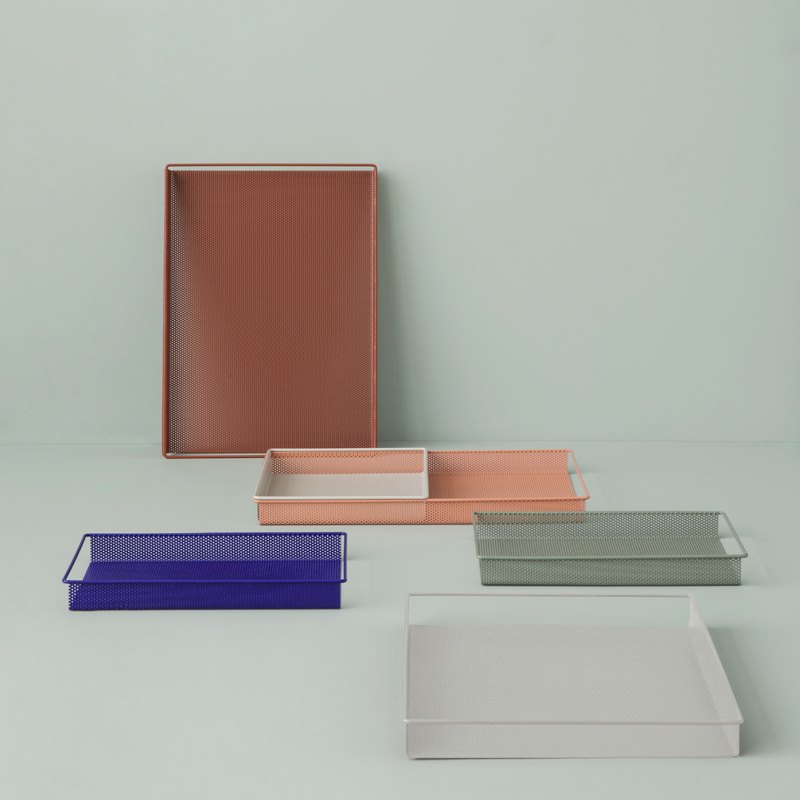 Last but not least, let's celebrate shades of peach, coral, turquoise and midnight blue with a vignette of Color Glaze Prep Bowls from West Elm. Aren't they crisp and refreshing for the new season?!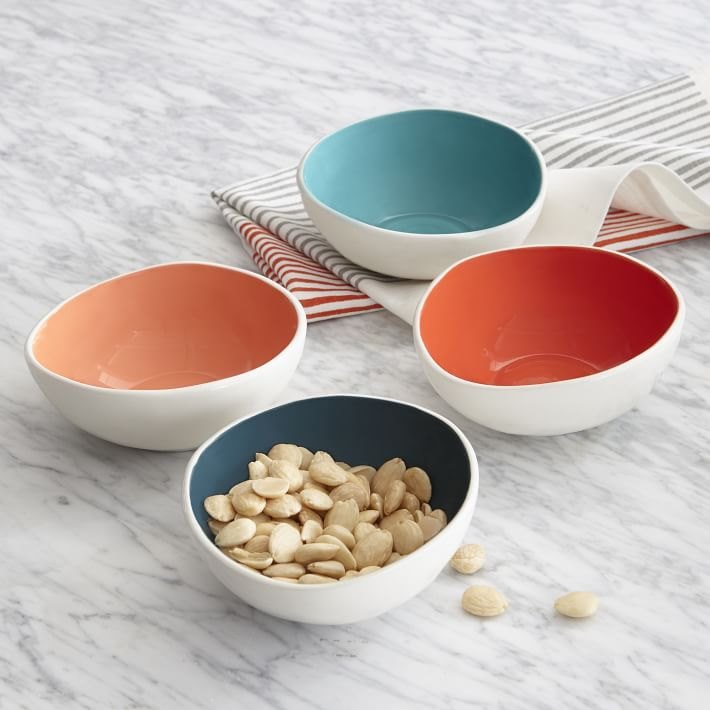 Will you be adding shades of blue and orange to your abode this fall? If so, which hues are your favorites? Midnight blue? Peacock? Rust? Copper? Share your thoughts by leaving a comment below…