How many times have you shied away from using color in your modern living room because you felt that it would seem ungainly and a touch too gaudy? But this vibrant private residence designed by Suite Arquitetos will surely change your view on color in a contemporary home as it embraces pops of blue, orange, red, yellow and even purple with a sense of glee. Dubbed Casa IV and nestled in the bustling city of Sao Paulo, the home has an undeniable Brazilian connection, as an open and airy ambiance is coupled with warm wooden surfaces to showcase the inimitable design style that is native to the region.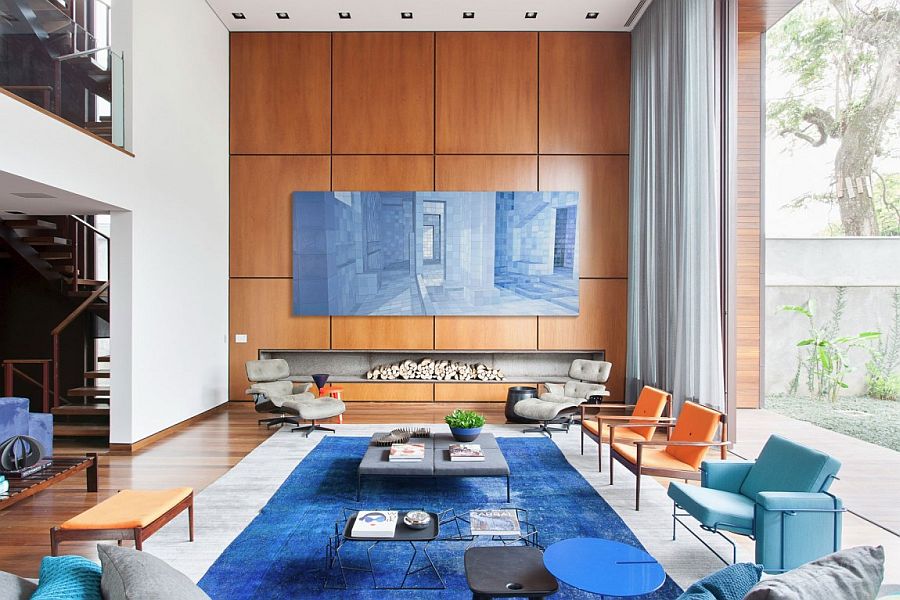 The double height living area with glass walls that open into patio is the place to be in this home and acts as the heart and soul of Casa IV. A large accent wall covered in wooden boards also features a warm, sleek fireplace and a large piece of modern wall art that complements the room's color palette. Despite its charismatic use of matte orange and varying shades of blue, the living area feels exquisite and visually balanced. Contemporary décor such as the plush couch in gray, sculptural coffee tables and colorful accessories give the 900-square-meter residence a fabulous family zone.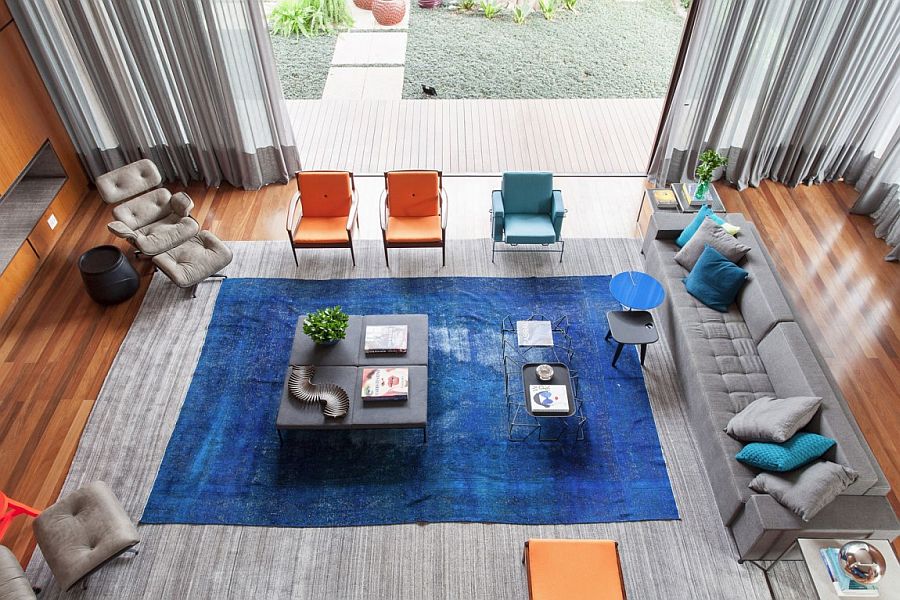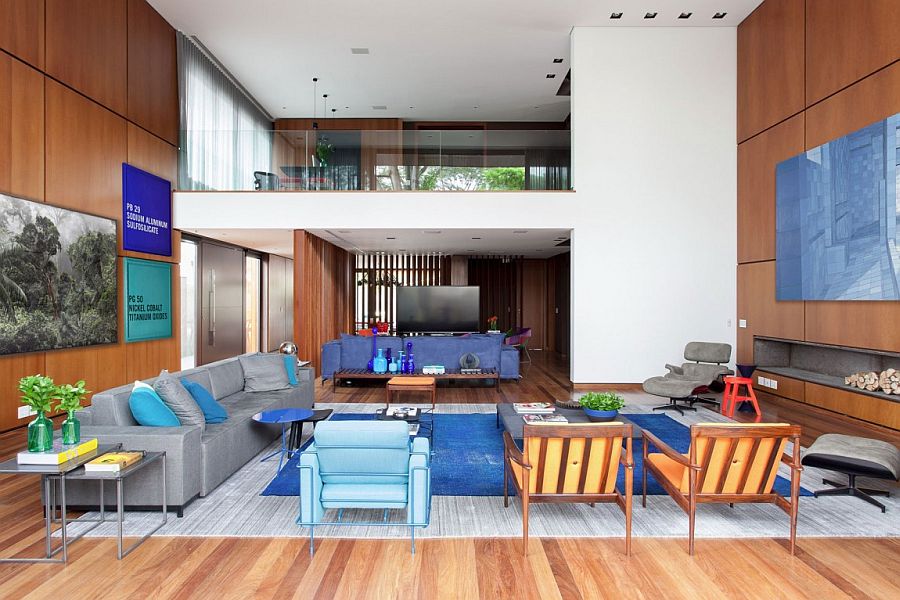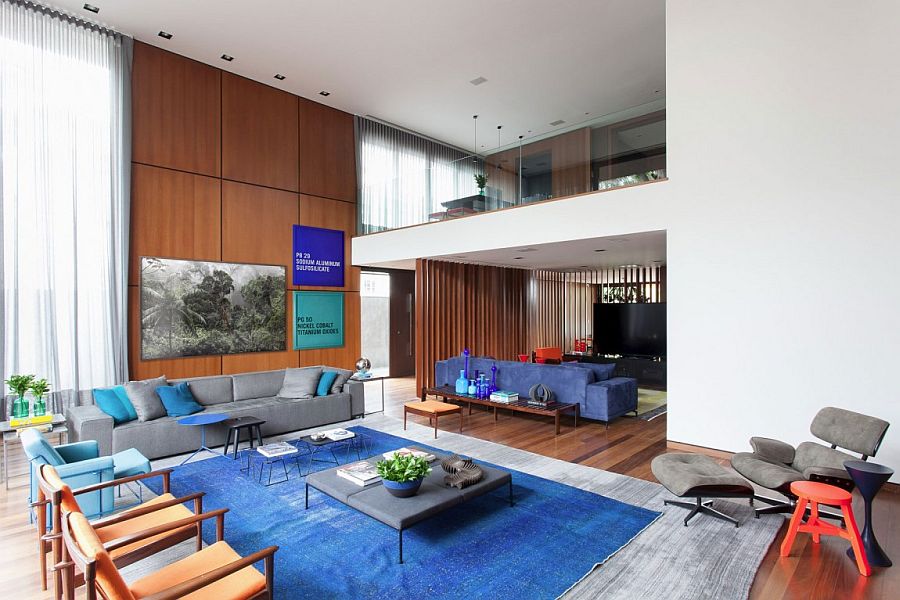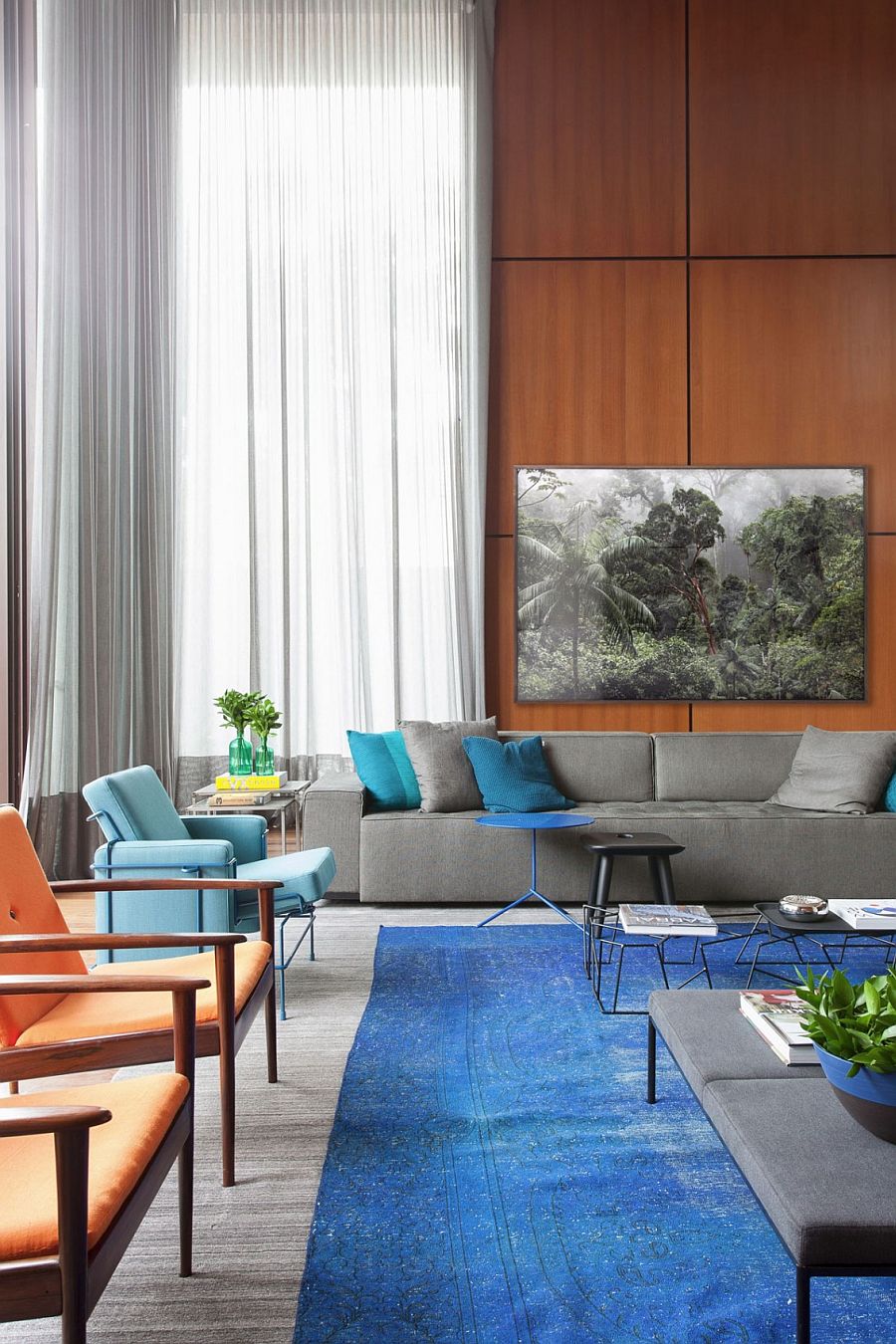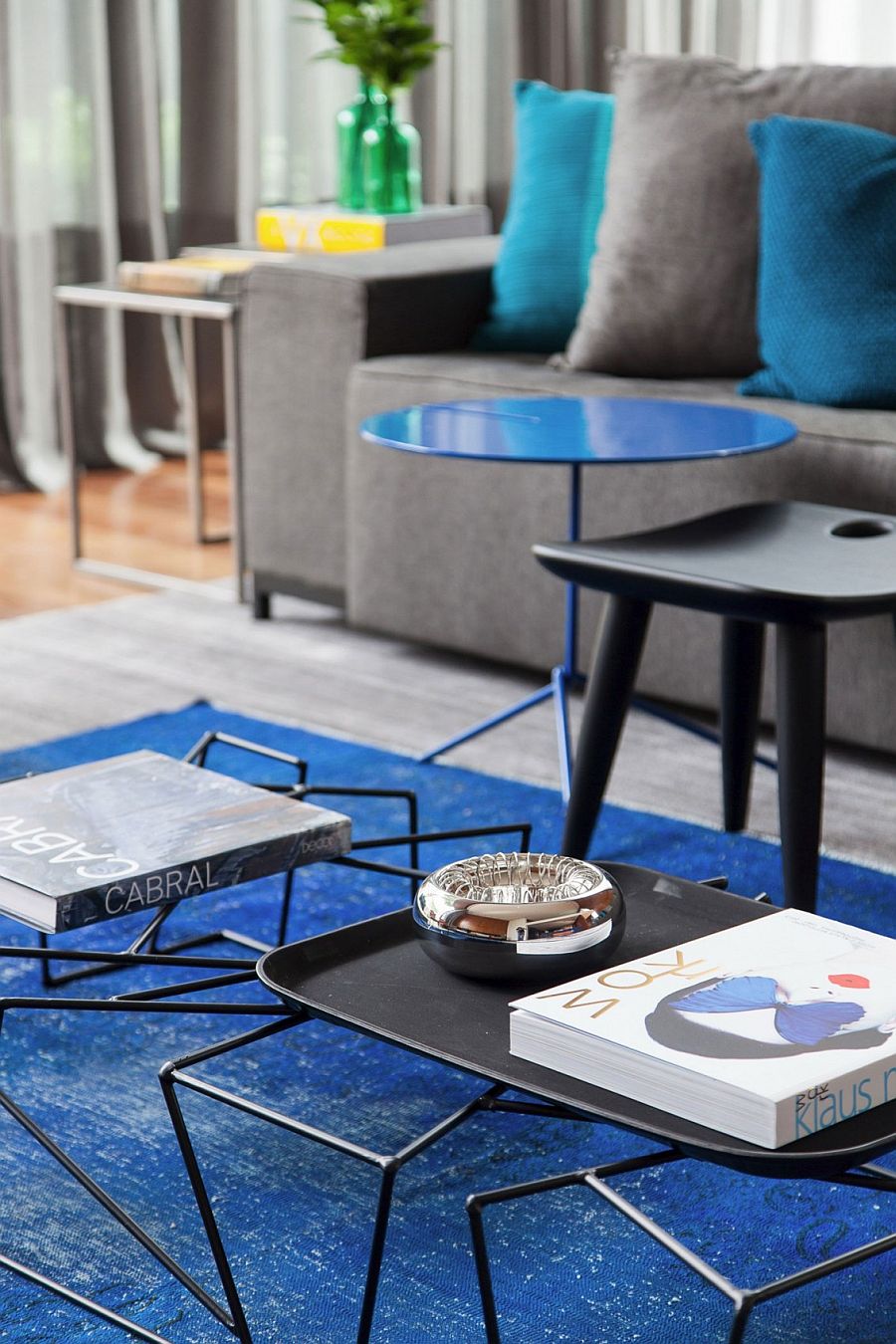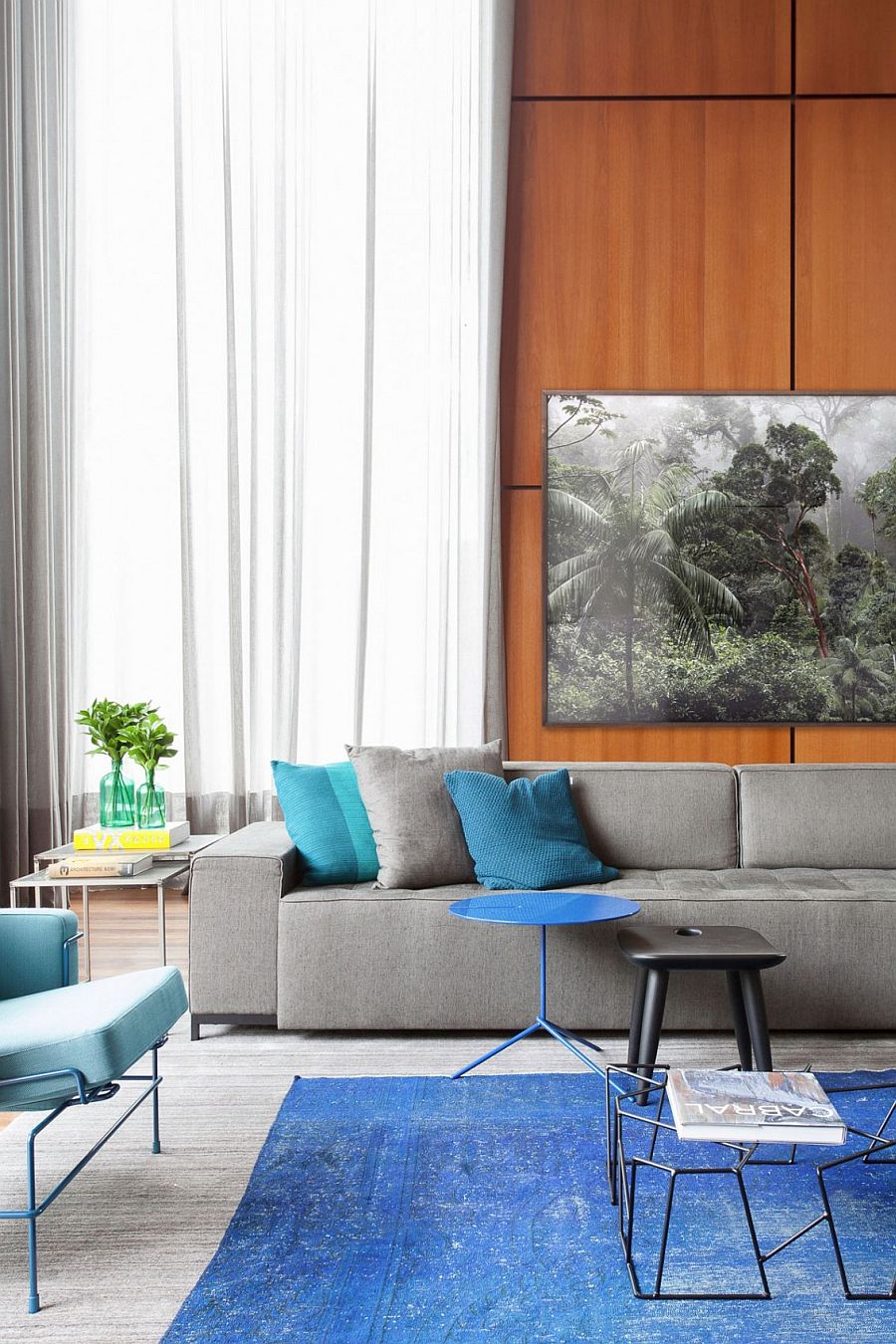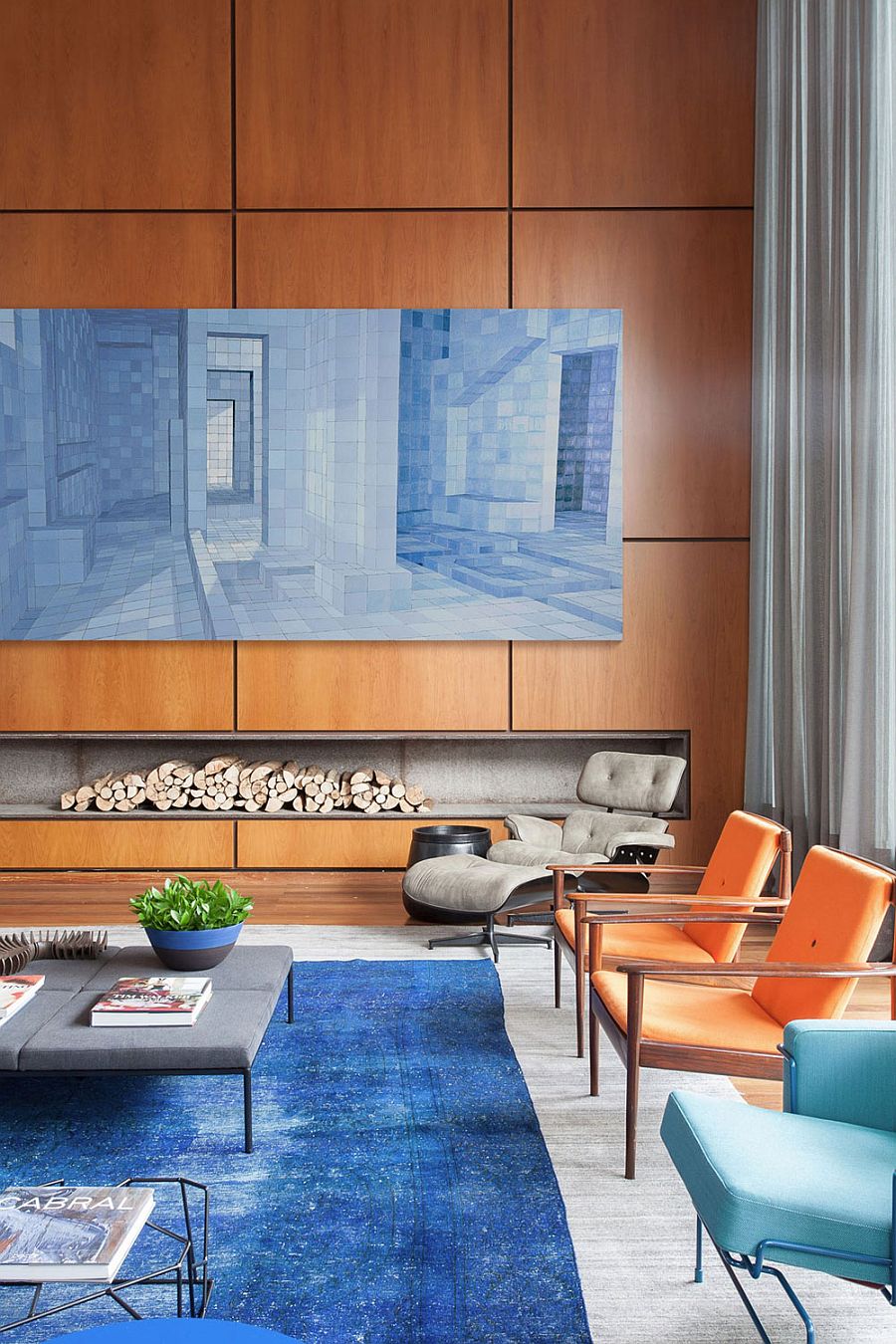 One of the smart features of the spacious home is the unique TV room that is separated from the living area using wooden slats. This not only offers better acoustics for the room, but ensures the homeowners spend as little time in front of the TV as possible by delineating the space from the larger family room. Creating a flowing social setting with ample natural light is the main aim here, and from our vantage point, we believe the architects have achieved this goal with flying colors… Literally!