Every season we think of new ways in which we can improve our homes. Even if we are not able to step out right row, the planning is very much underway and choosing colors is one of the most basic aspects of it all. Each year and season brings with it a unique set of colors that you just cannot miss and this spring and summer are no different either. Today we delve into the world of bathroom as we take a look at the trendiest color schemes that are bound to stay relevant even as you head into fall and beyond. Uncomplicated and elegant, each of these color schemes offers something different and yet, you can see the overall theme pretty clearly as well.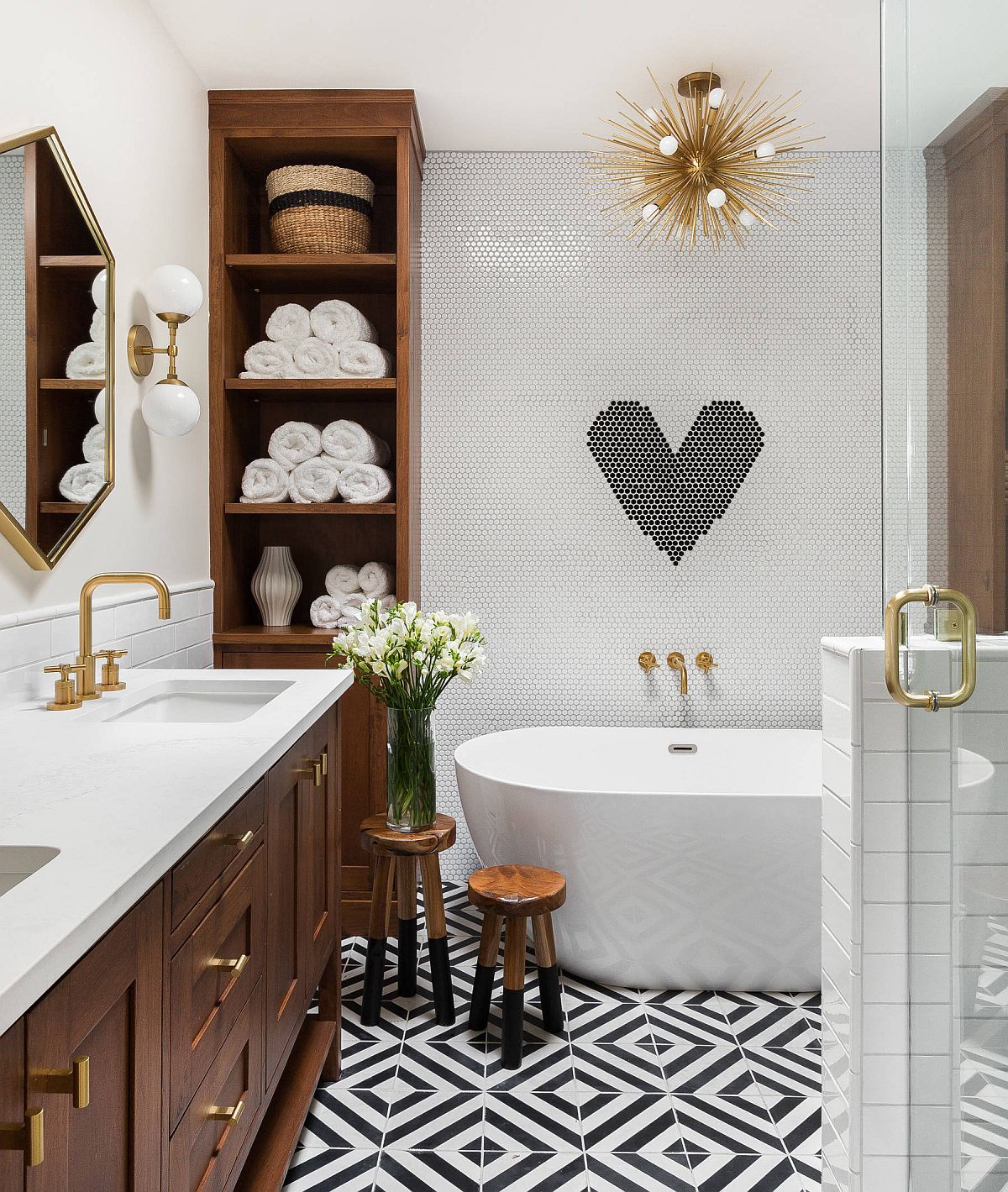 Homeowners are increasingly choosing interiors that have a bit of character about them and are moving away from the more generic minimal trend. It is also a move closer to all thing natural. Both of these ideas can be seen at work as the bathroom is being reshaped into a space where rest, rejuvenation and comfort are an integral part of the narrative. It is no longer a place for just a quick shower! Step in and discover the 20 most beautiful inspirations –
Black, White and Woodsy Warmth
Black and white as a color scheme in the bathroom is nothing revolutionary in itself. But this year, the trend is to once again embrace this color palette but with a healthy dose of wood being thrown into the mix. Black, white and wood bathrooms feel both modern and comfortable at the same time. Unlike the largely monochromatic bathrooms in white, these spaces feel far more vibrant and unique. You still have a calming backdrop and the with white adding freshness, black anchoring the bathroom and wooden finishes offering visual warmth.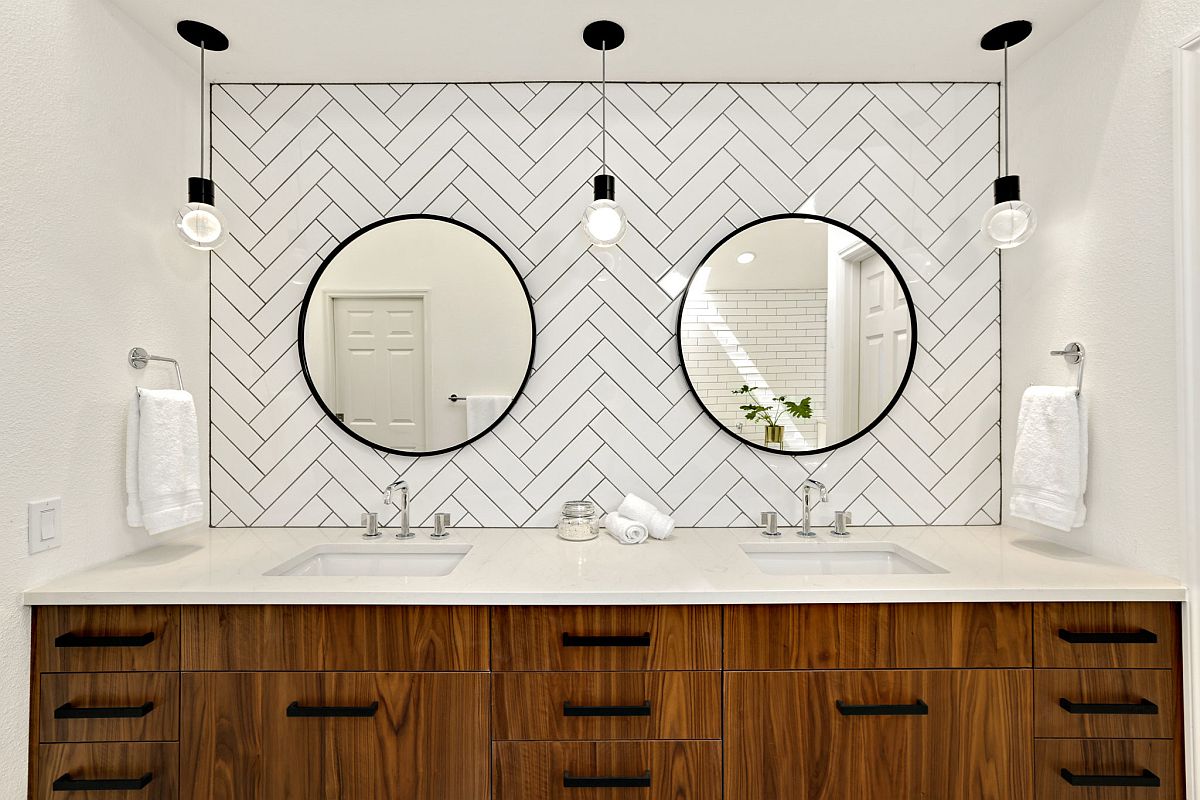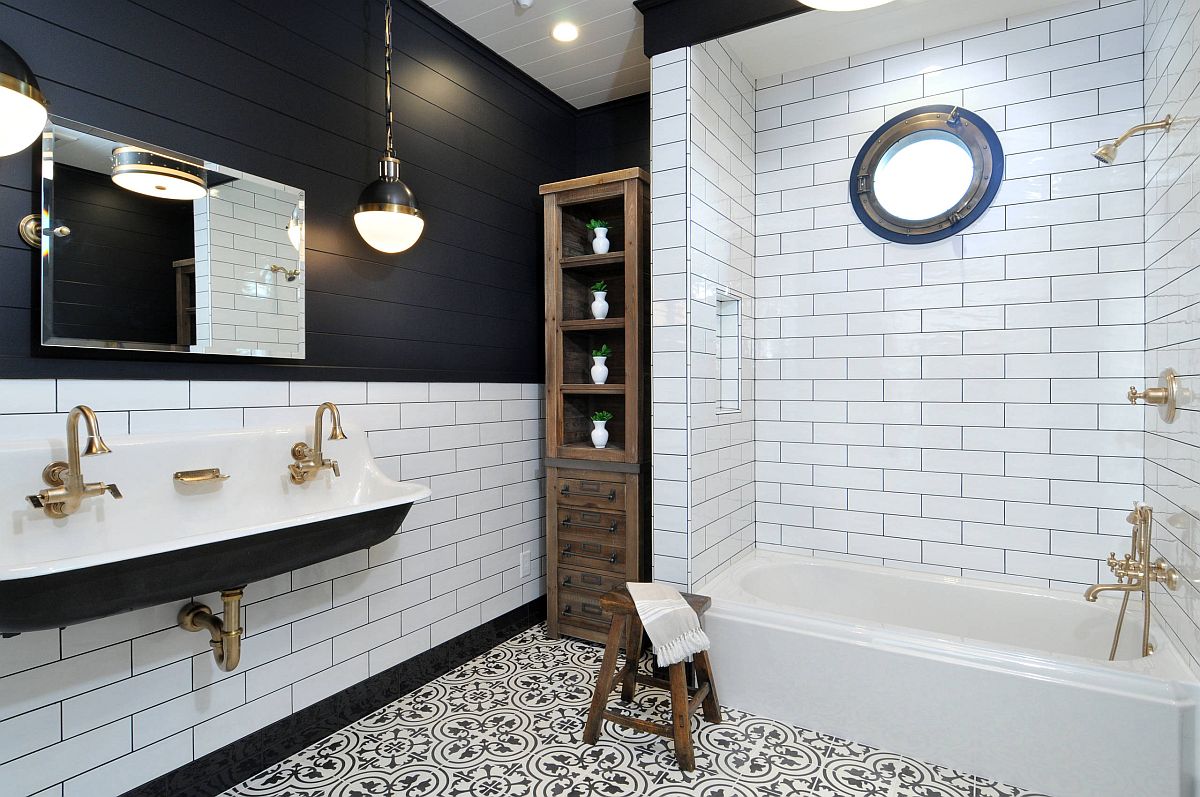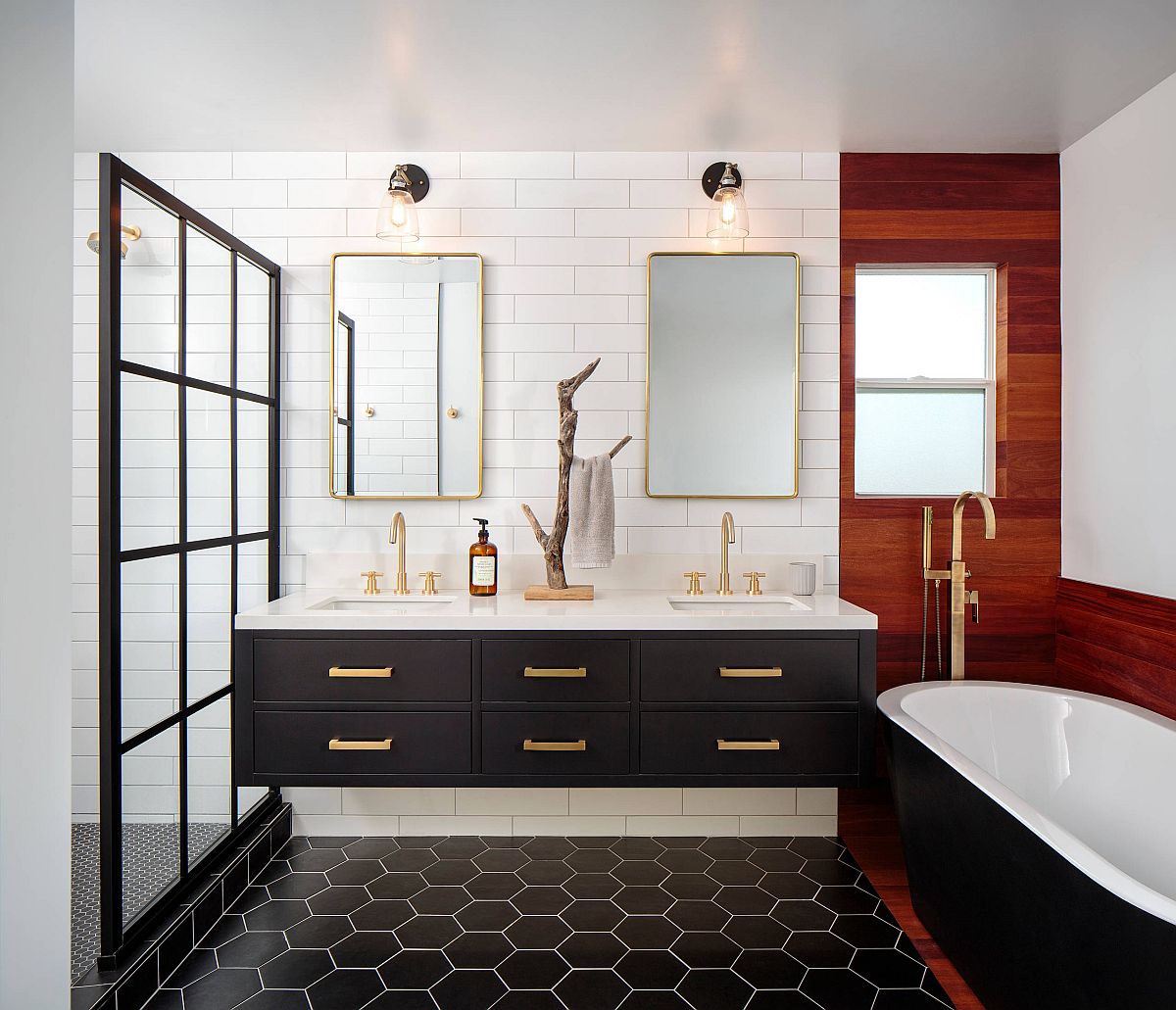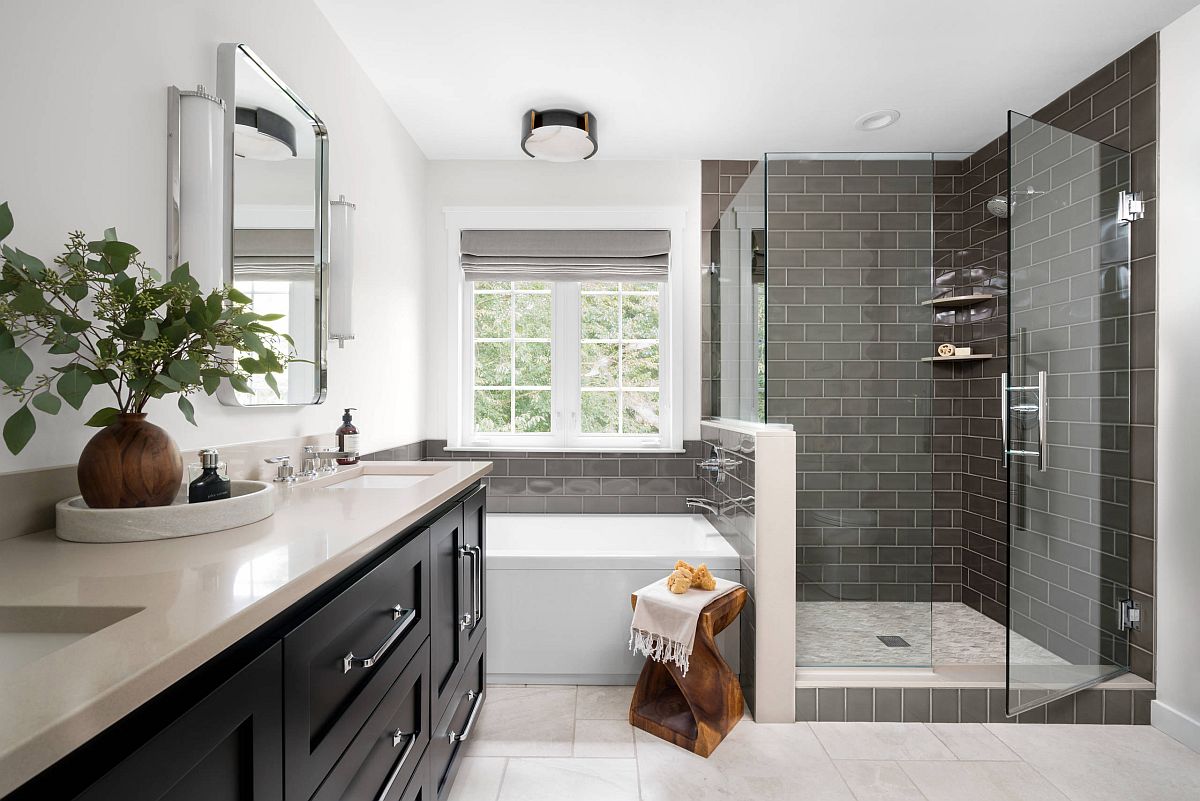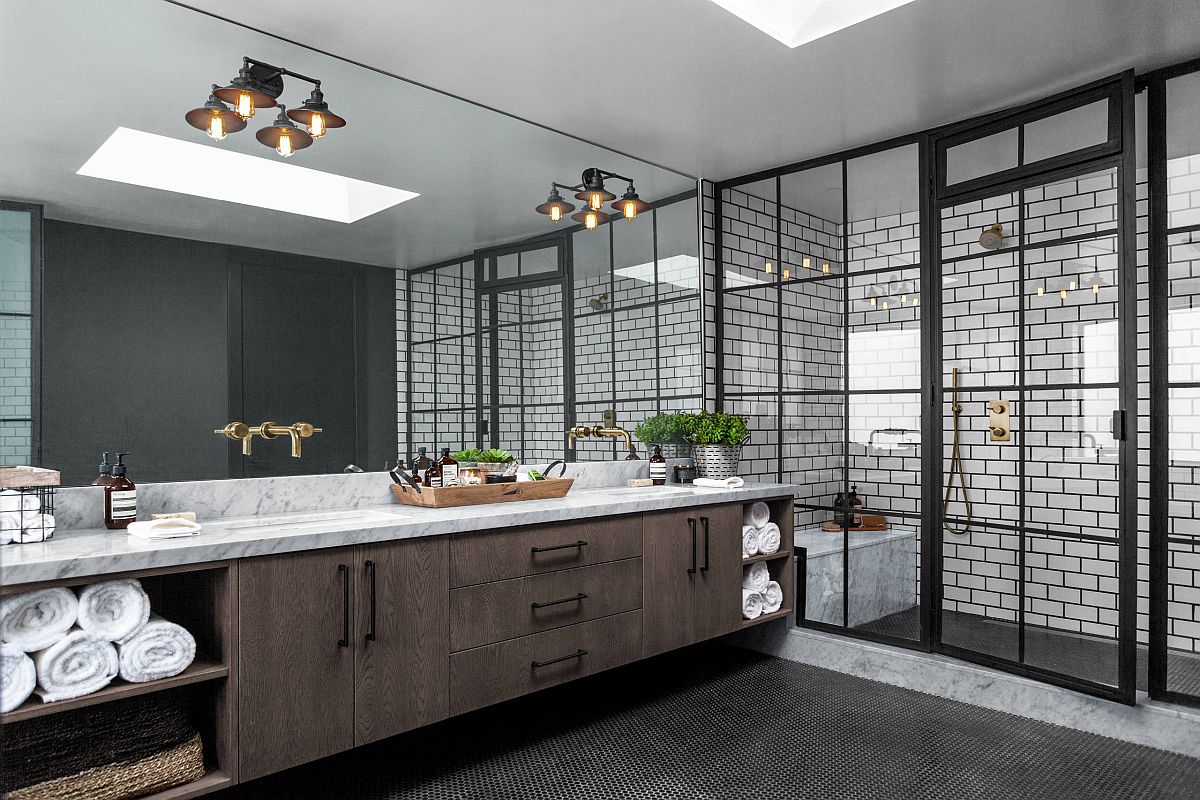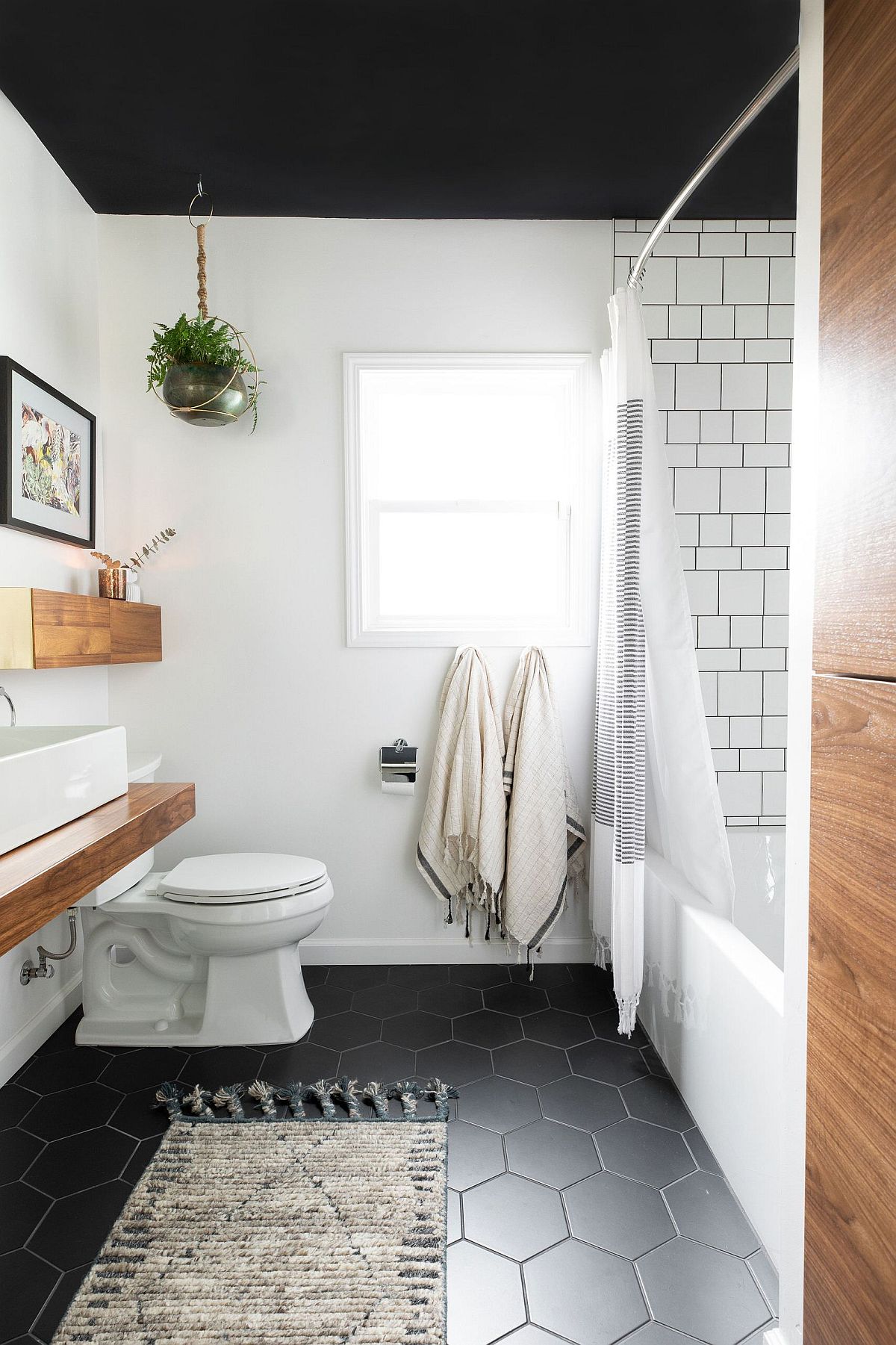 Give Gray and Blue a Chance
We are not suggesting that white is completely on its way out yet, but the time seems to have come when bathrooms in just a whole lot of white are no longer sought-after. The spa-inspired look in white has been an inspiration for long now and for good reason. This year though, try a bit of gray along with blue for a bathroom that is both colorful and classy. Lighter shades of gray can replace white in the bathroom with ease and this is a color that looks a lot more sophisticated when compared to white.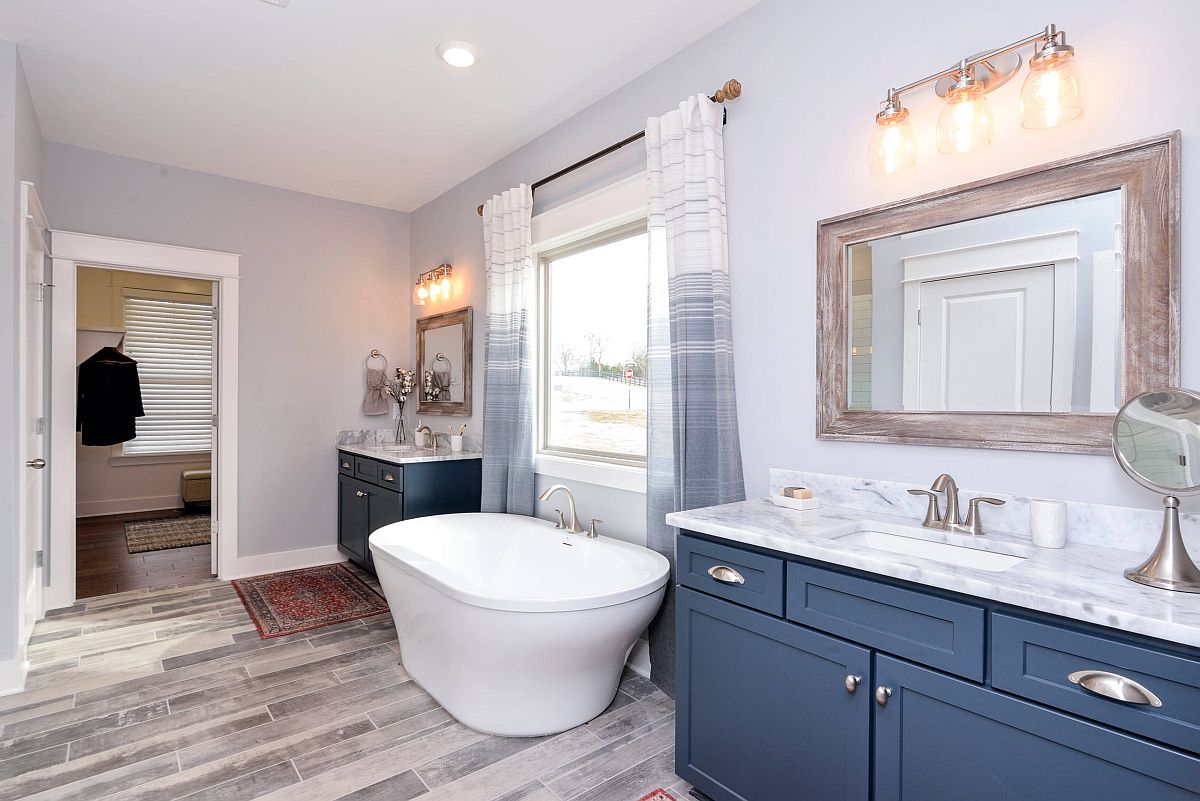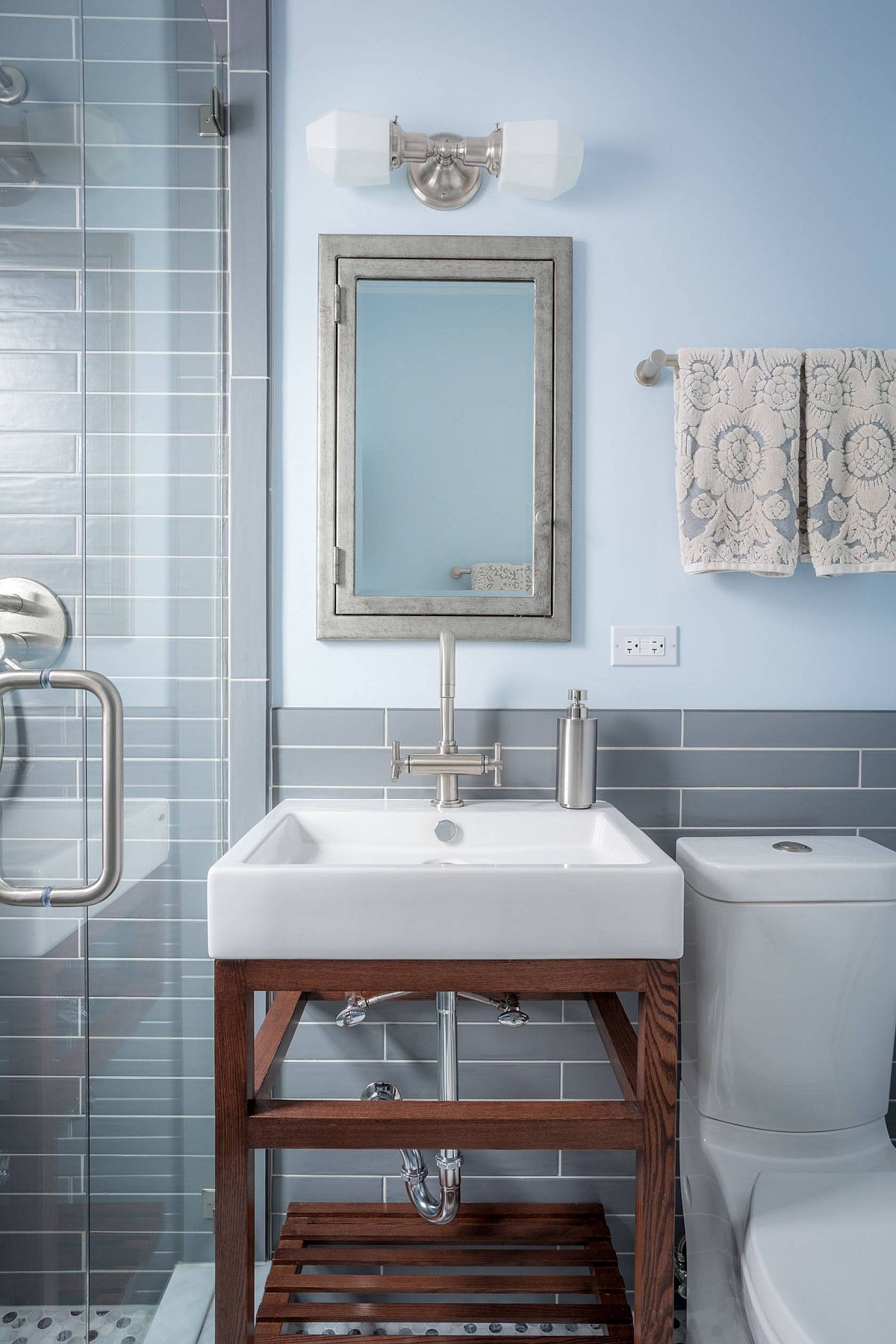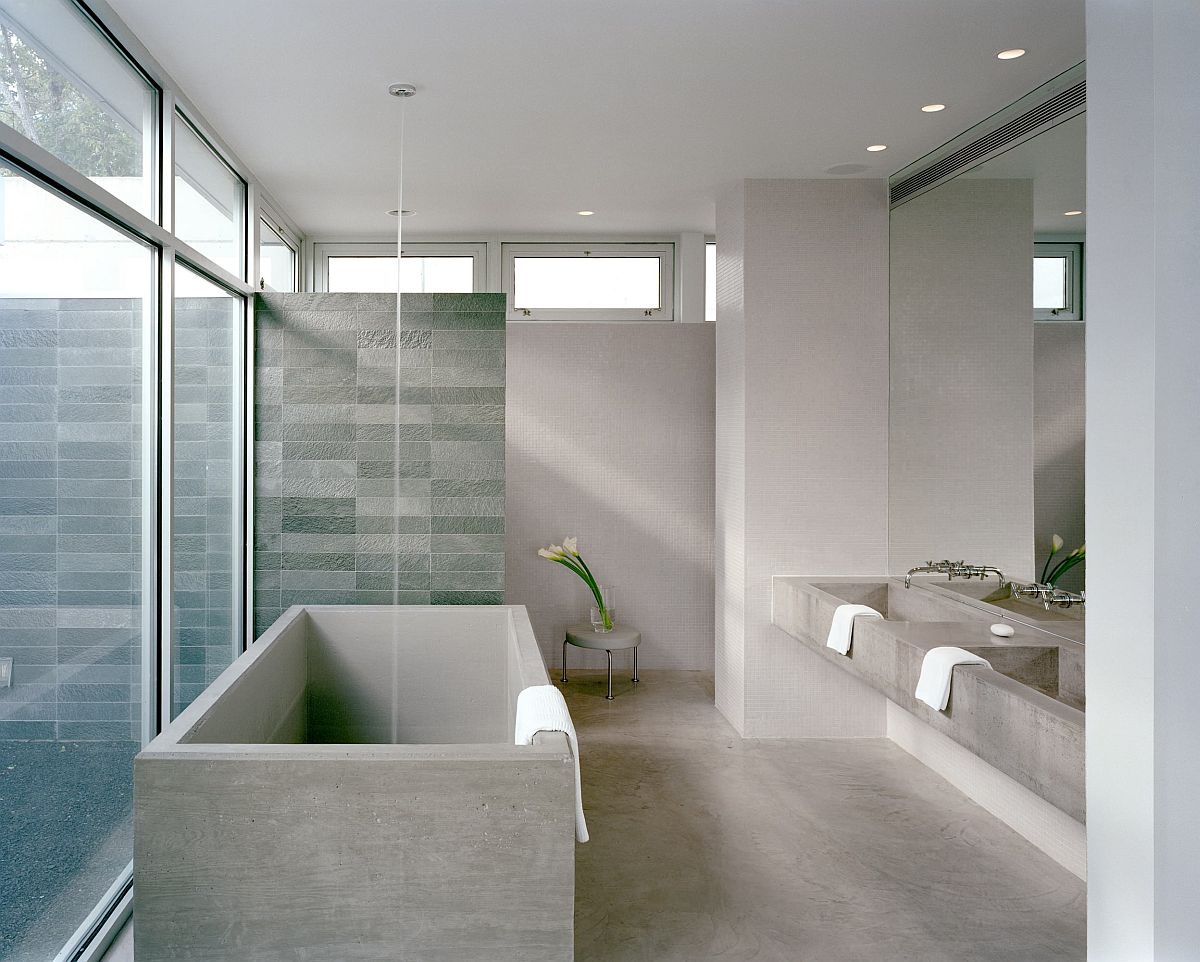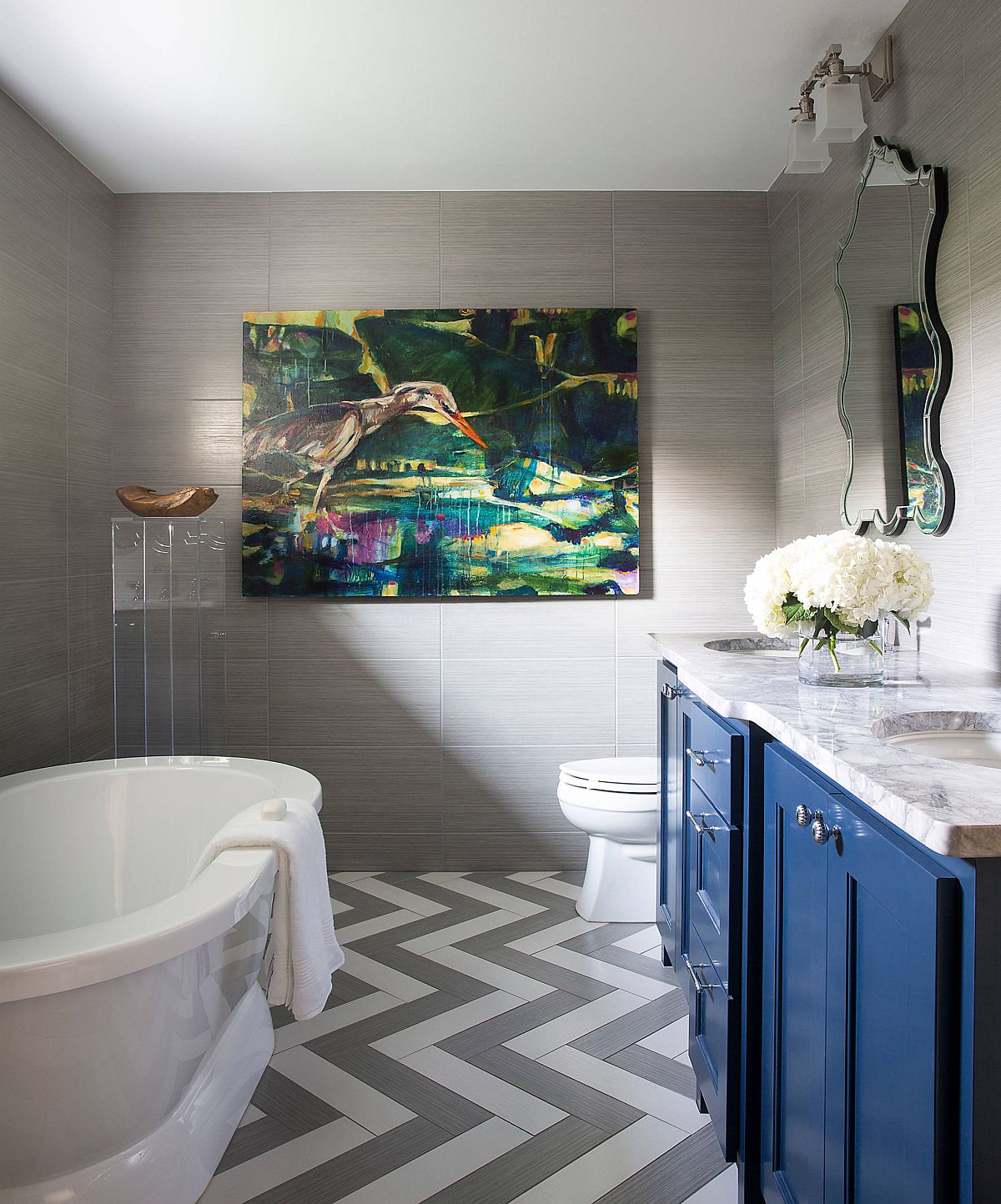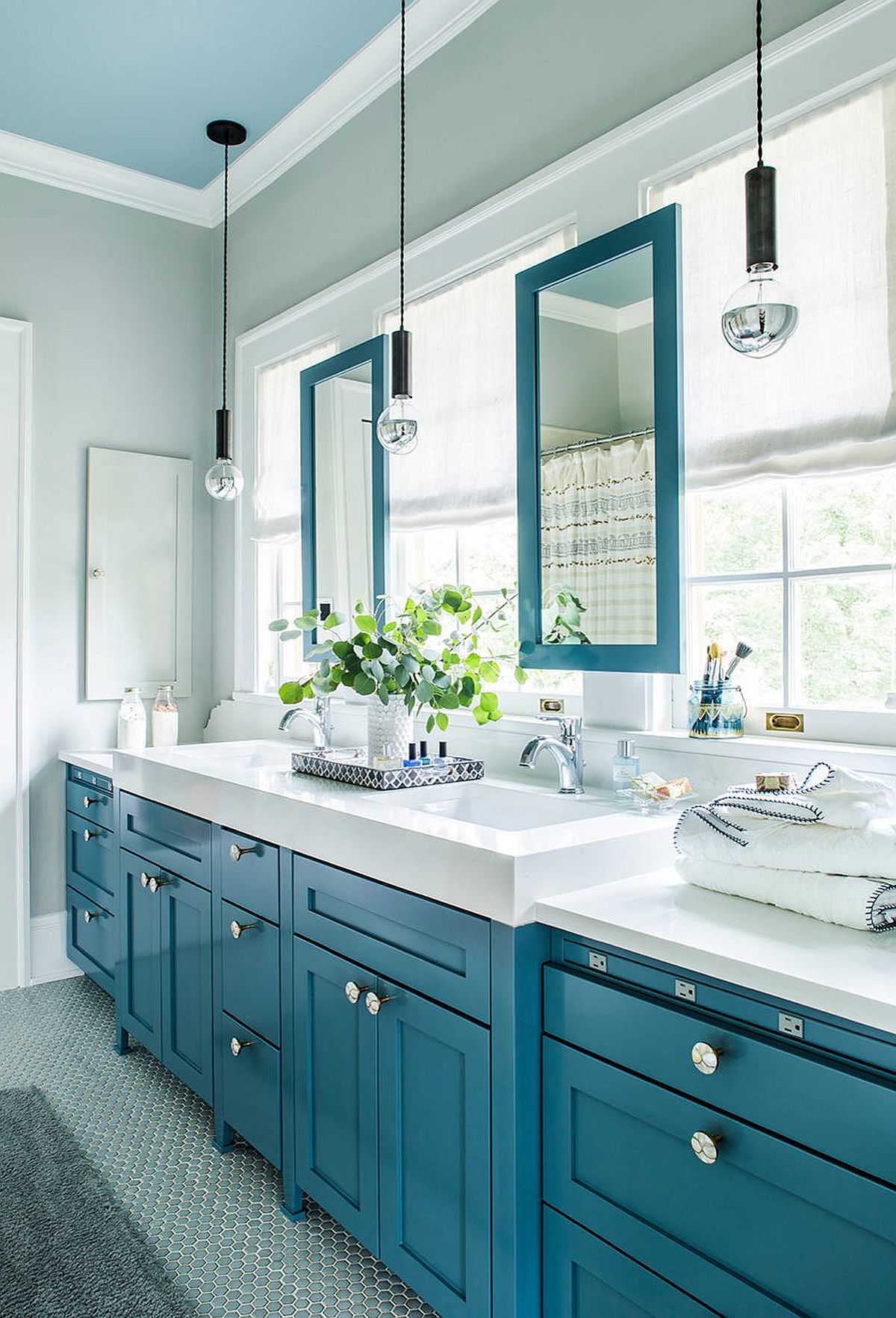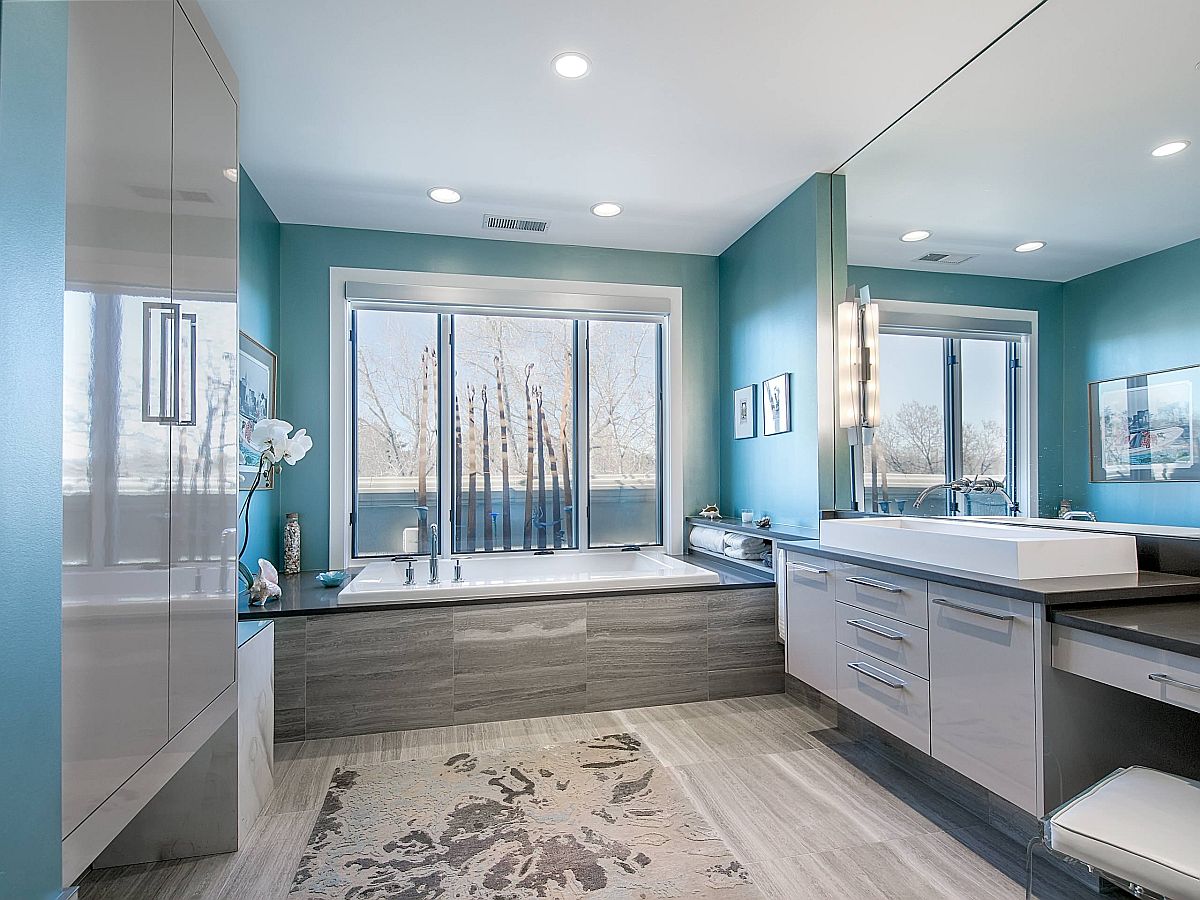 Green, White and Ample Light!
An idea inspired by nature and spring at its vibrant best, green and white is a color scheme that is all too popular this time of the year. Yet, 2020 has seen green being embraced even more than usual and you can explore its diverse shades from olive green and forest green to olive drab and pastel green without any hesitation. The color you choose should fit in with the style of the bathroom while white and light do the rest. Refreshing and beautiful, green and white bathrooms feel far more 'distinctive' than those in blue and white.