Stripes – they have been around forever now when it comes to home decorating and design. Some like the vertical stripes drapes usher in while others refer the horizontal stripes of a beautiful accent wall. They come in many different varieties – some are broad enough to cover large wall with just three or four lines while others are super slim and usher in a sense of futuristic sophistication. Then there are the classic black and white stripes – perfect for monochromatic setting and a great way to bring visual contrast. But today, we are taking a slightly different route with striped accent chairs.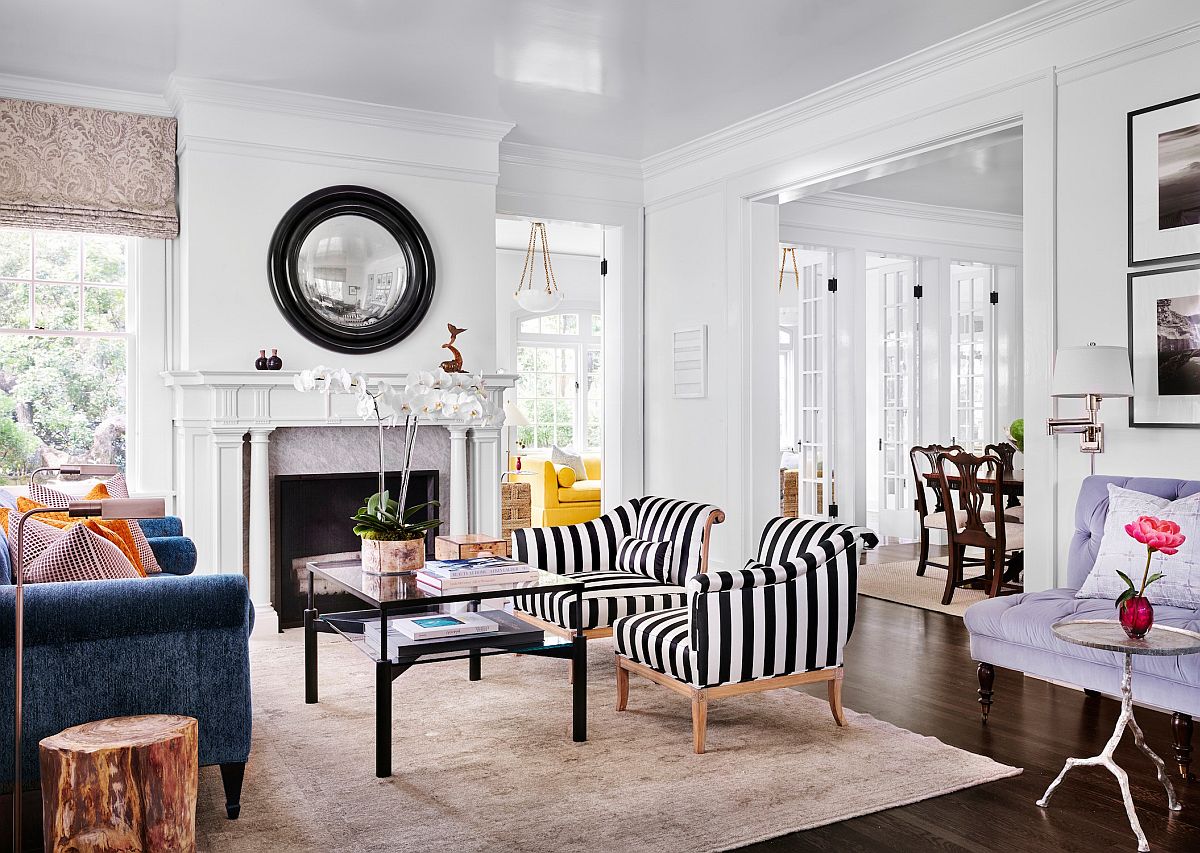 Accent chairs are an easy way of adding that something different to an interior and doing so without moving too much around. Unlike accent walls, you would not have to struggle with painting the walls as well! Of course, the perfect accent chair is hard to find and you really cannot switch between them as easily as you do with accent pillows or drapes as they are far more expensive. But, the right striped accent chair can make a big difference; especially in the modern living room with neutral hues. So, we delve into the beautiful world of striped accent chairs and take a look at how homeowners have utilized these streaked wonders –
In the Living Space and Family Room
The striped accent chair is of particularly great value in the living room; even if it looks equally good in the dining space, bedroom or home office. In the living room, there are few accent pieces that sits at its core and deliver as much visual contrast and impact as the lovely striped accent chair. This is far more of an impressive addition than those accent pillows, colorful vases or the indoor plant in the corner when it comes to ushering in a 'pattern-filled twist' to the setting. It goes without saying that the more neutral the living space is, the bigger the impact of this striped accent hair.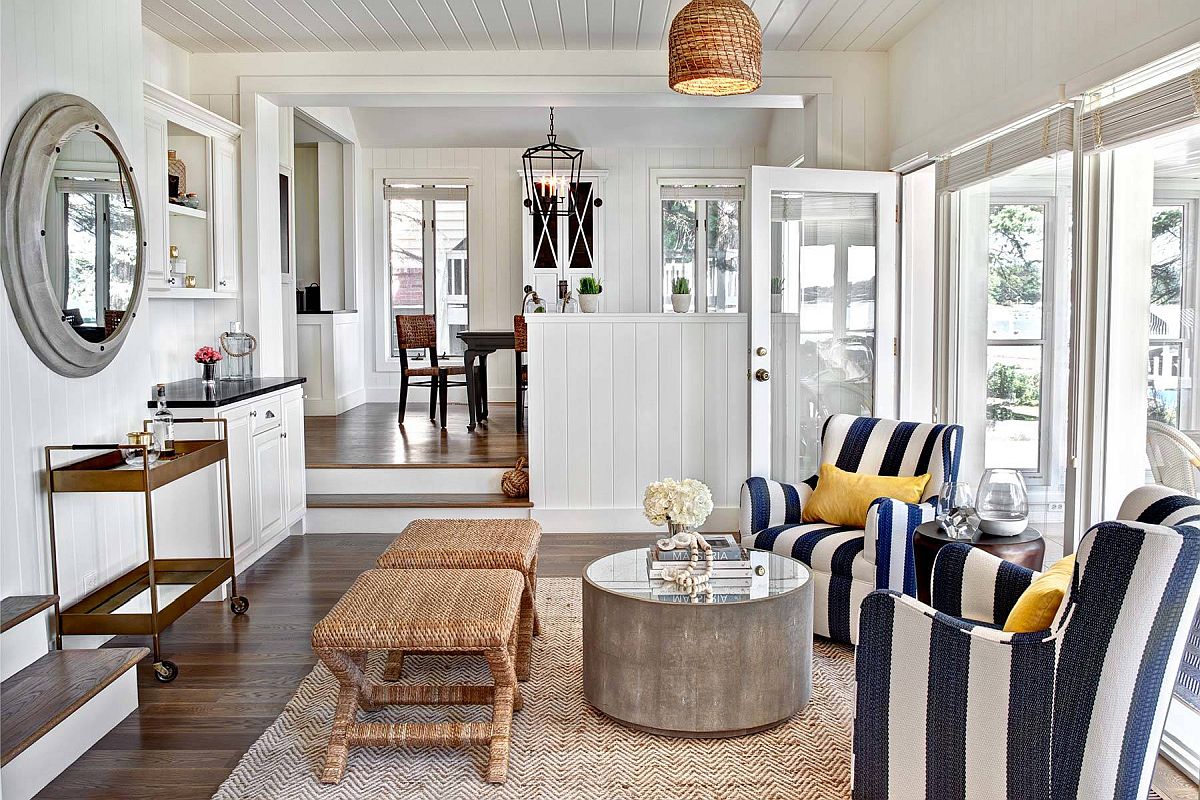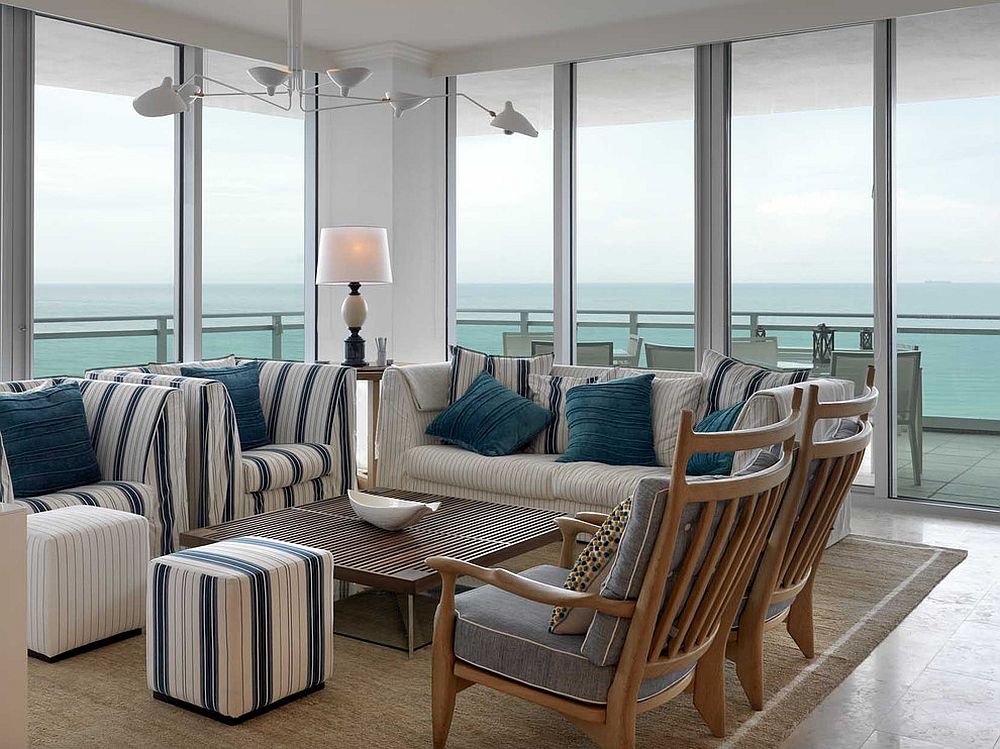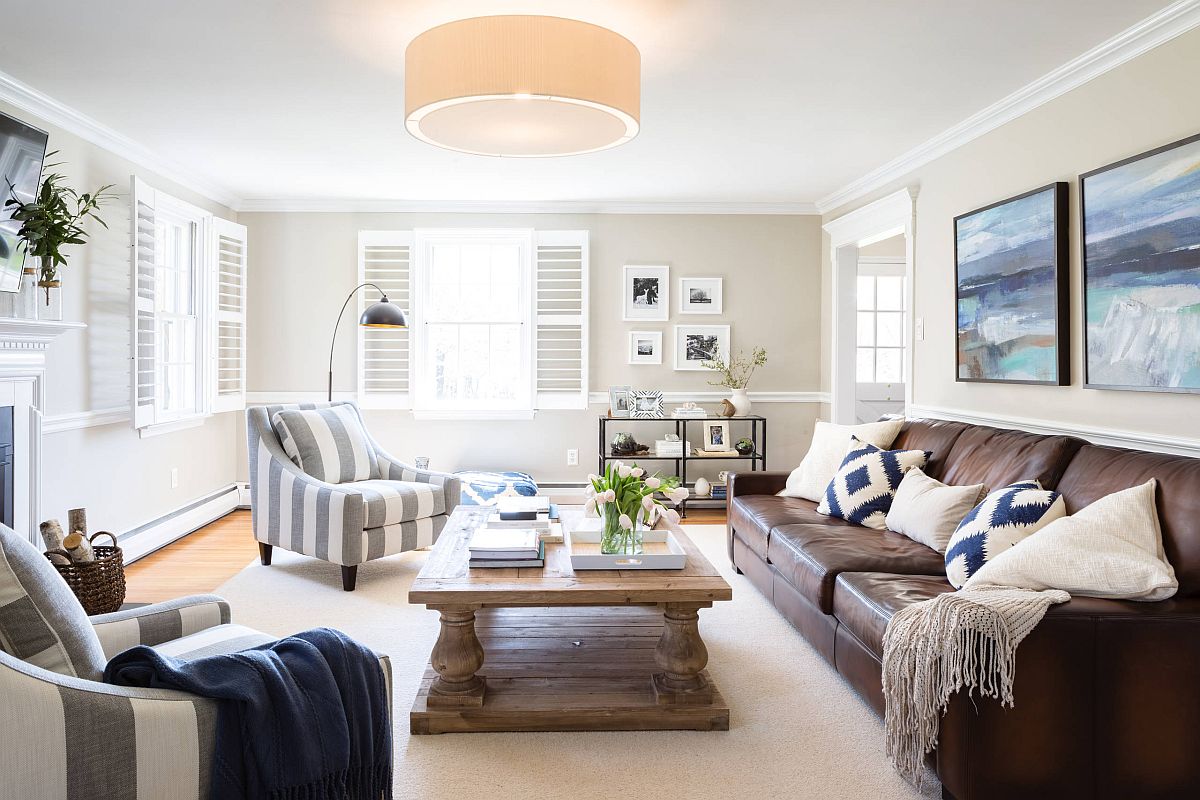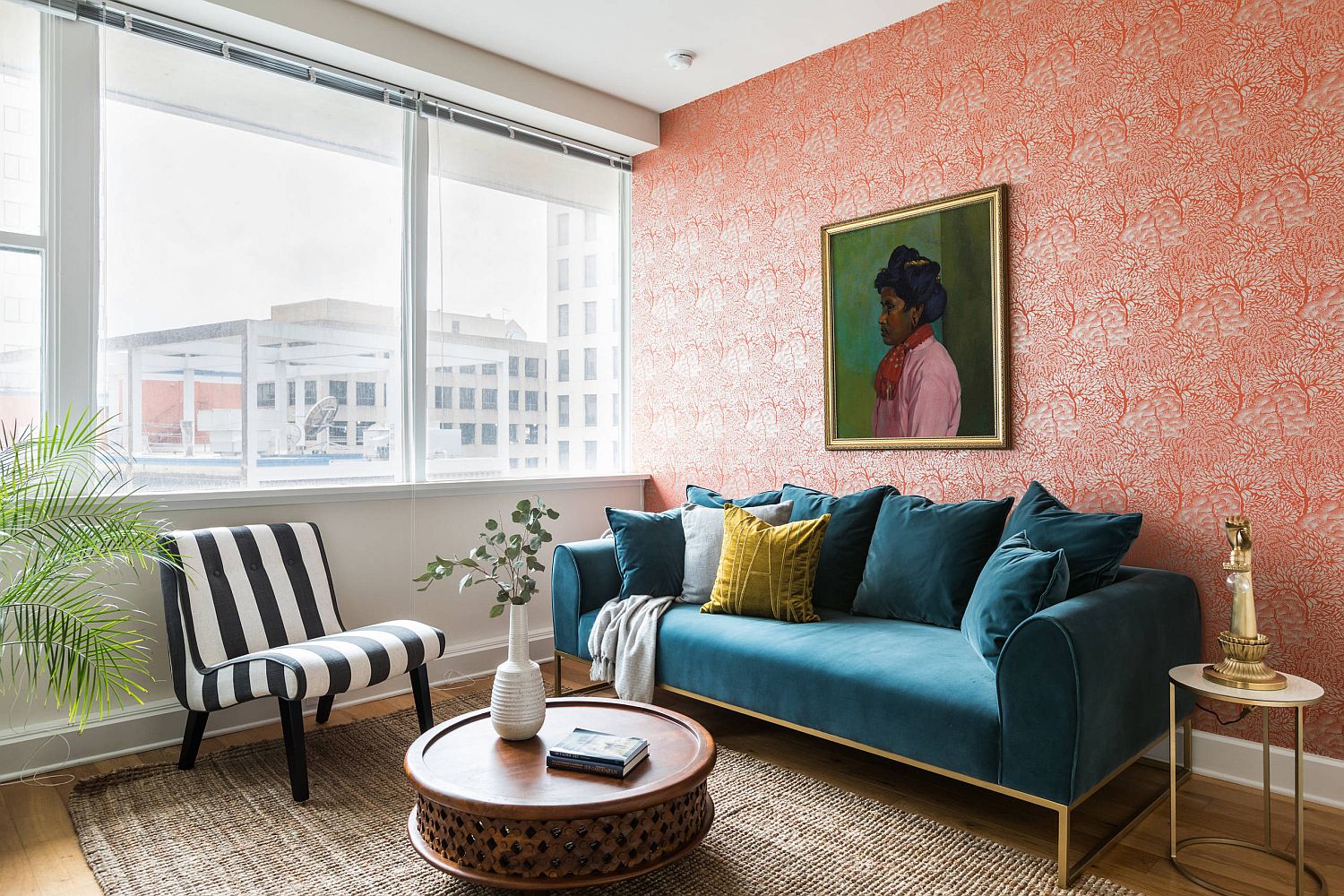 Of course, using more than one chair or combining them with a striped sofa is an idea for those willing to embraces the horizontal or vertical lines far more gleefully. With colorful zest, many striped accent chairs become instant focal points no matter where the sit. But you can also get those with a more understated presence and stripes in beige, brown, gray, black and white – ensuring the color palette is left completely undisturbed.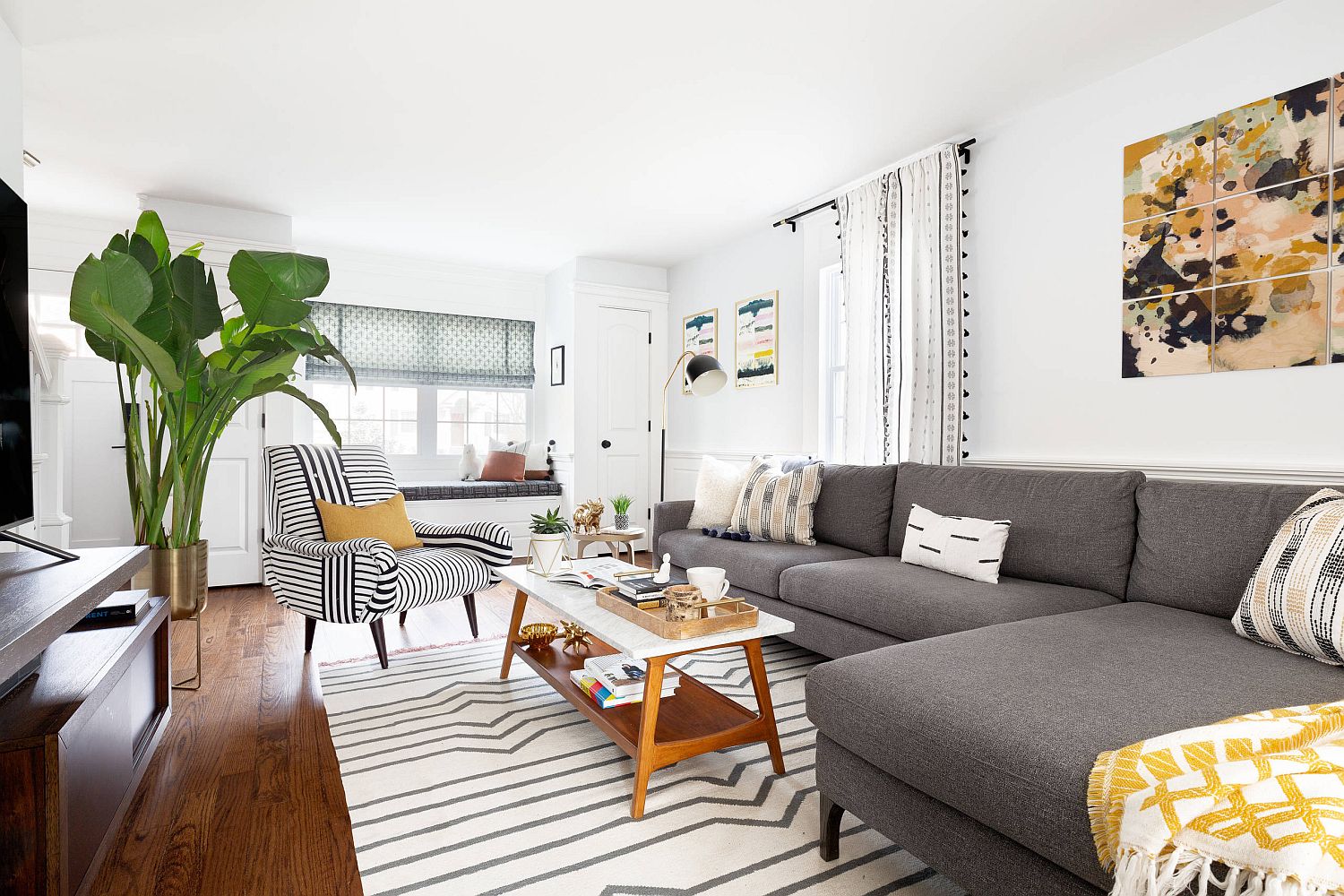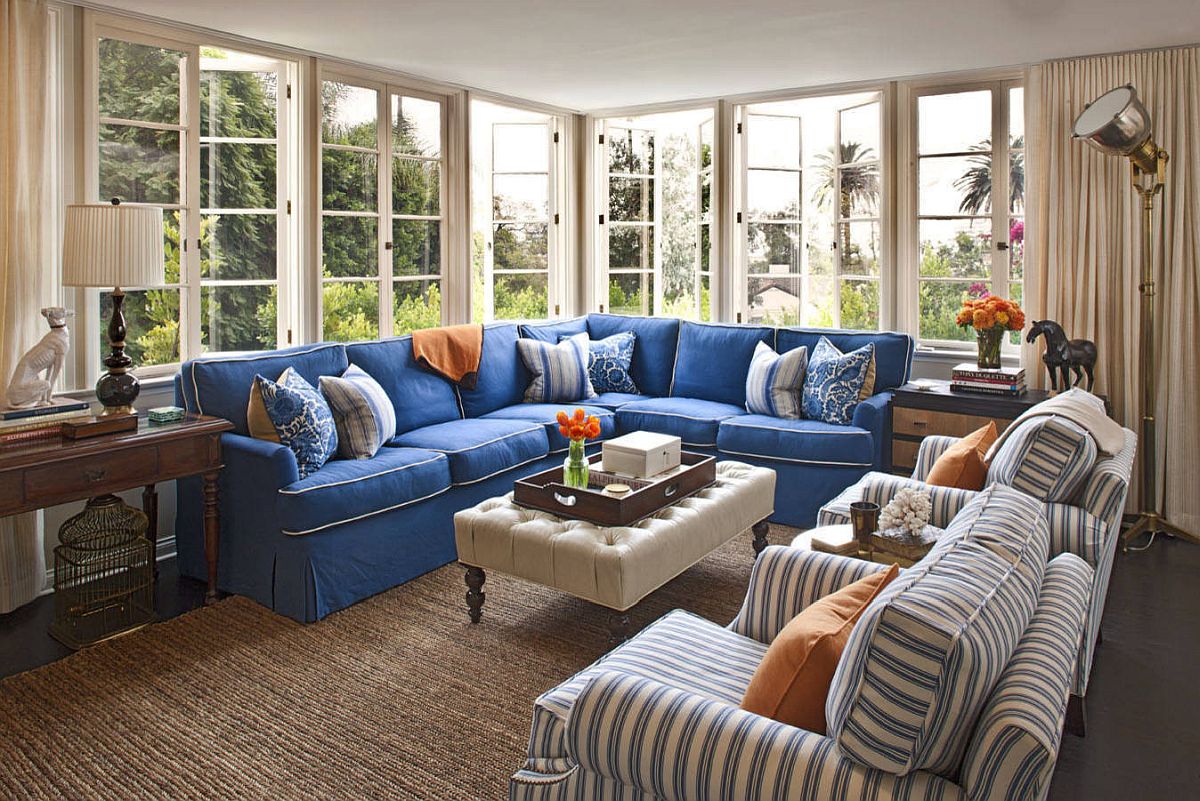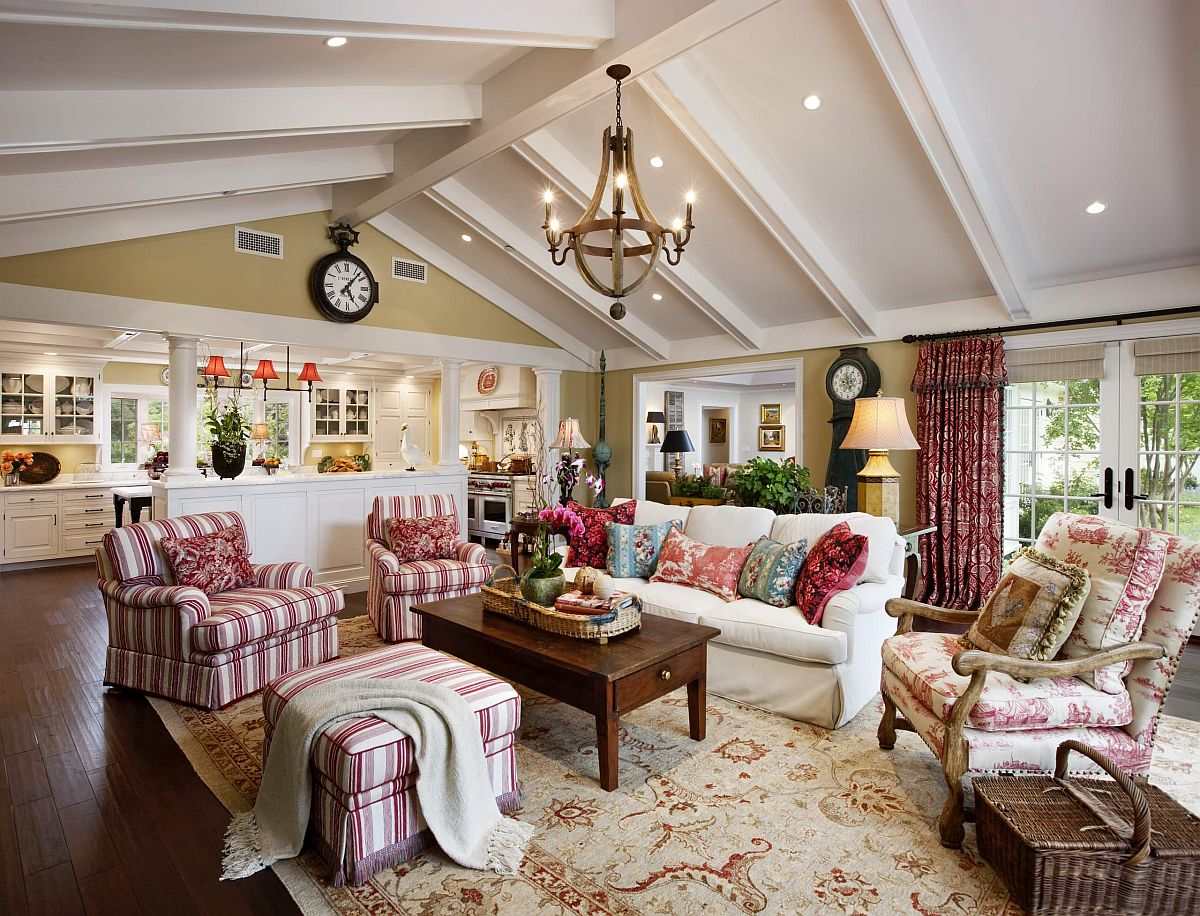 Creating Contrast with Pattern
There are two approaches you can take when adding a striped chair to an interior. It can be either an accent chair that brings in new color along with the pattern that is inherent or can blend in with the color scheme of the room. For now, we will discuss chairs that usher in new hues and do so without ever seeming out of place. In the living room, striped chairs with colorful elegance can bring that 'it' factor to a largely neutral setting. Even with themes like eclectic and shabby chic, these striped chairs fit in perfectly while they are far more visually prominent in the modern space. The same decorating approach works in dining spaces and bedrooms too and creates even more of a contrast.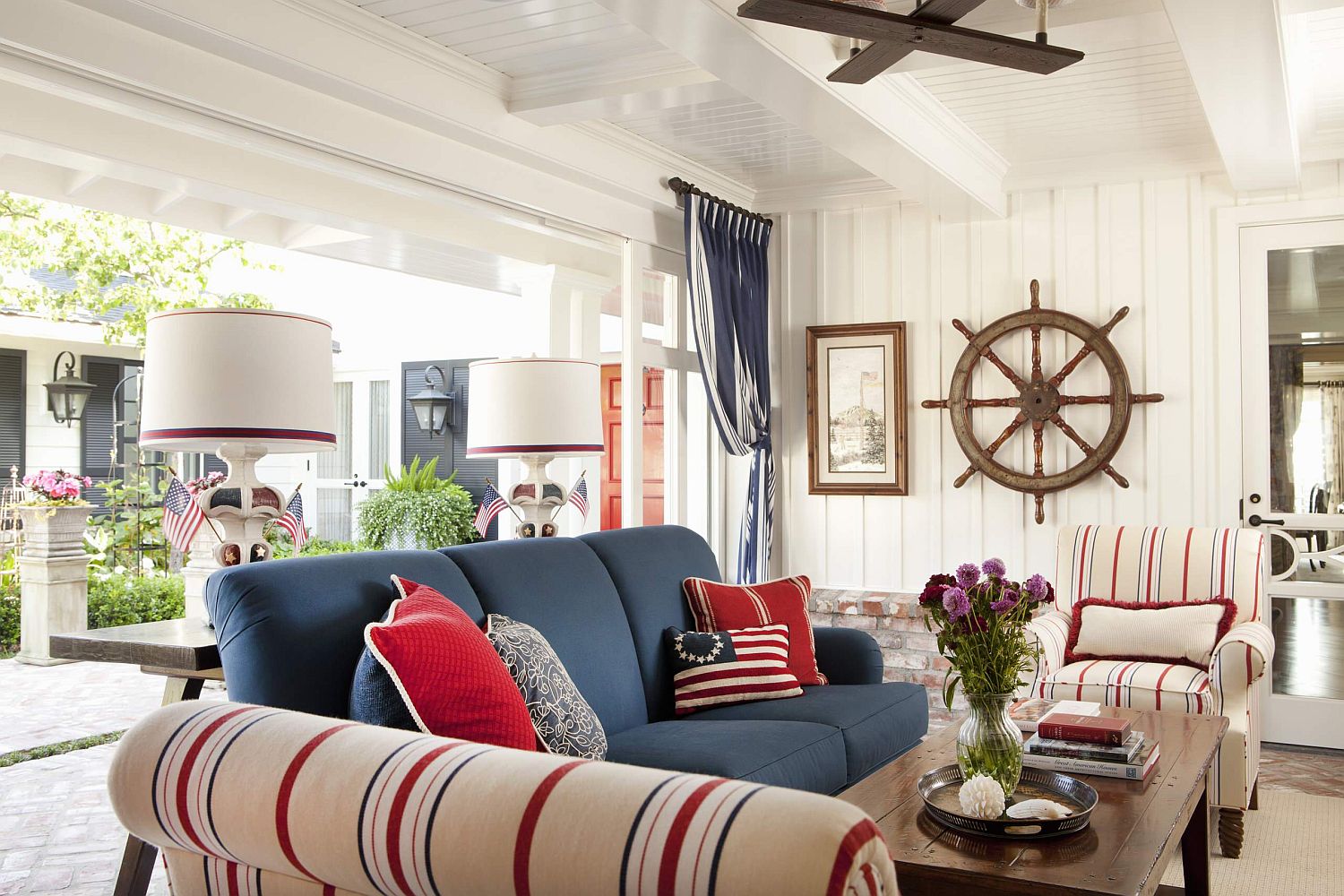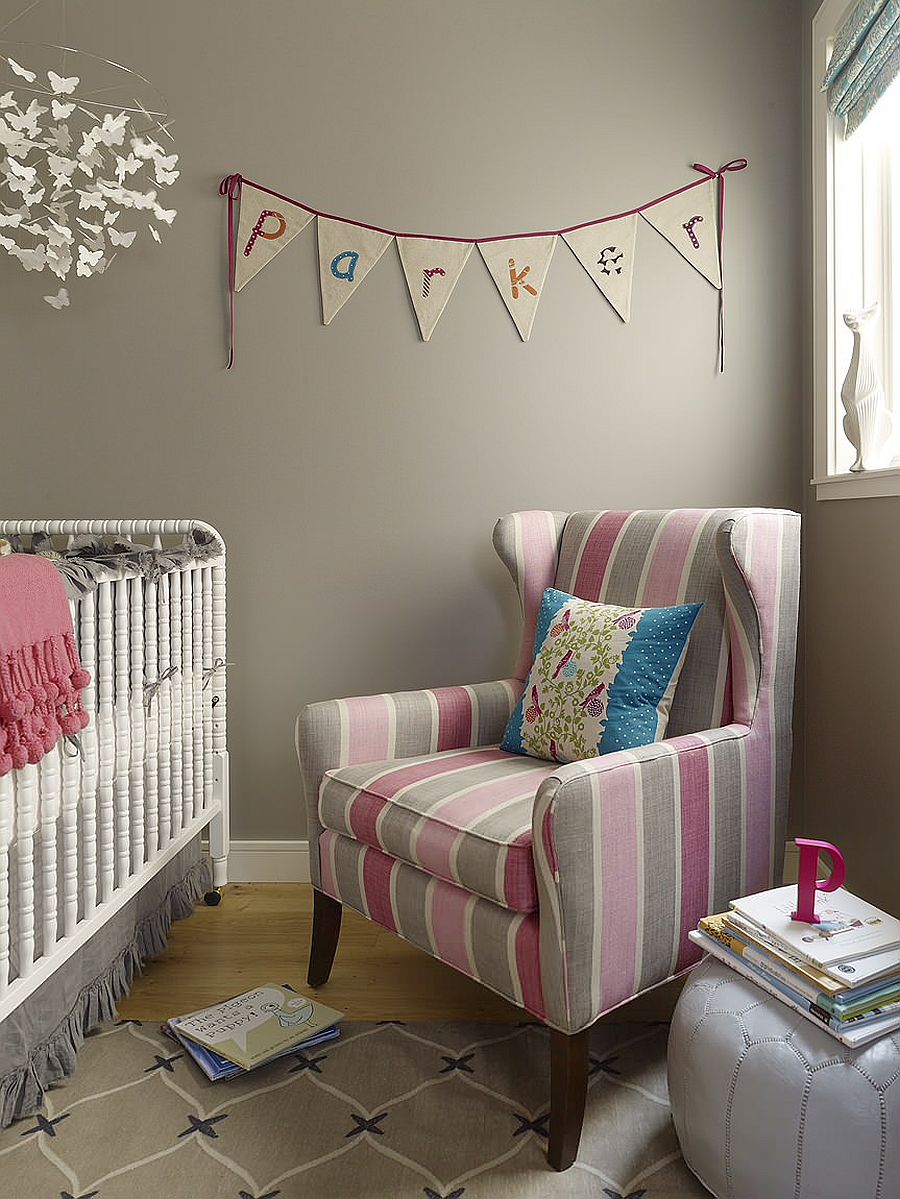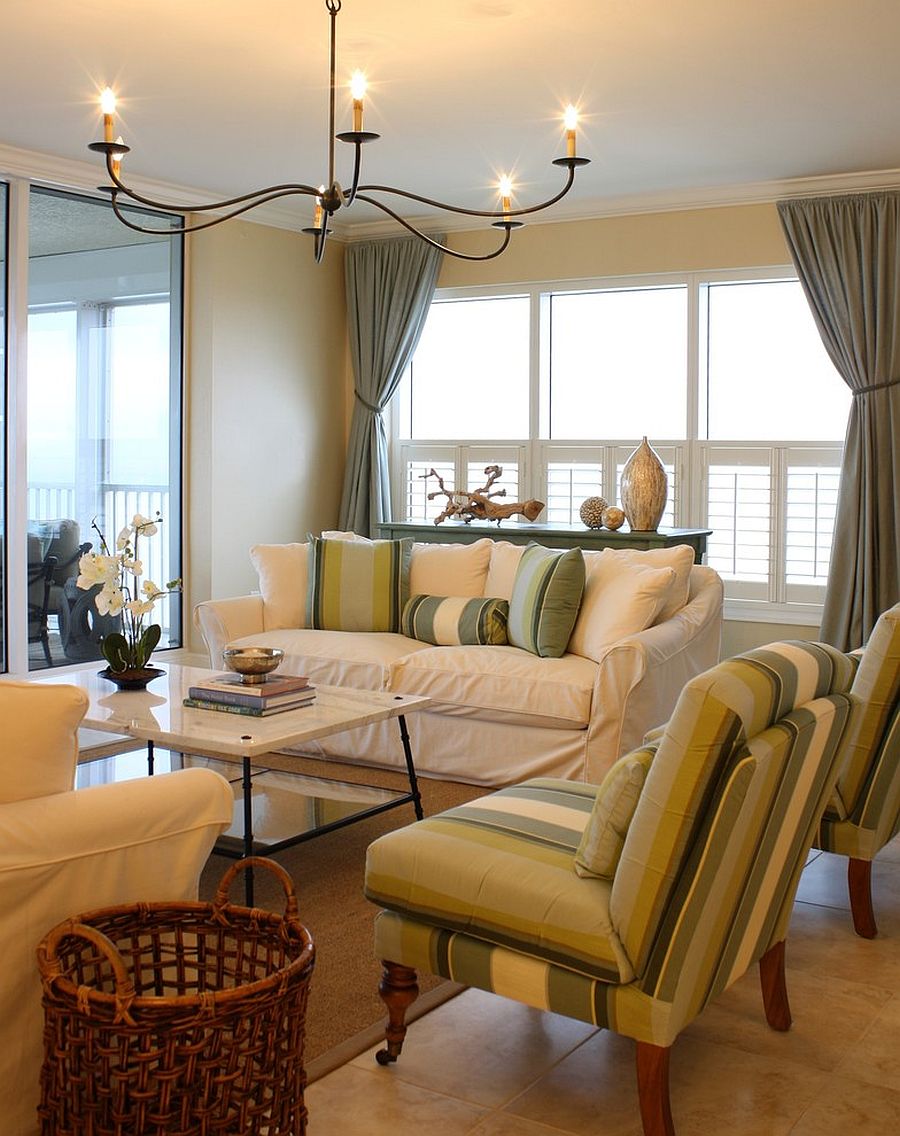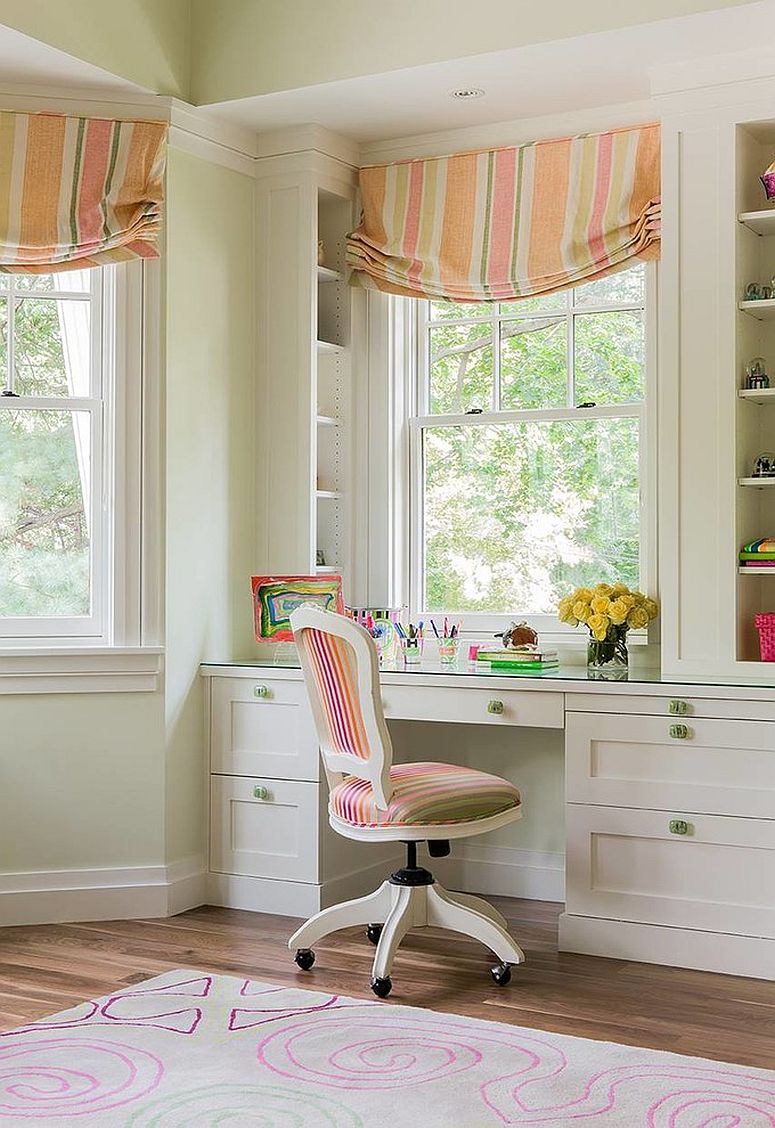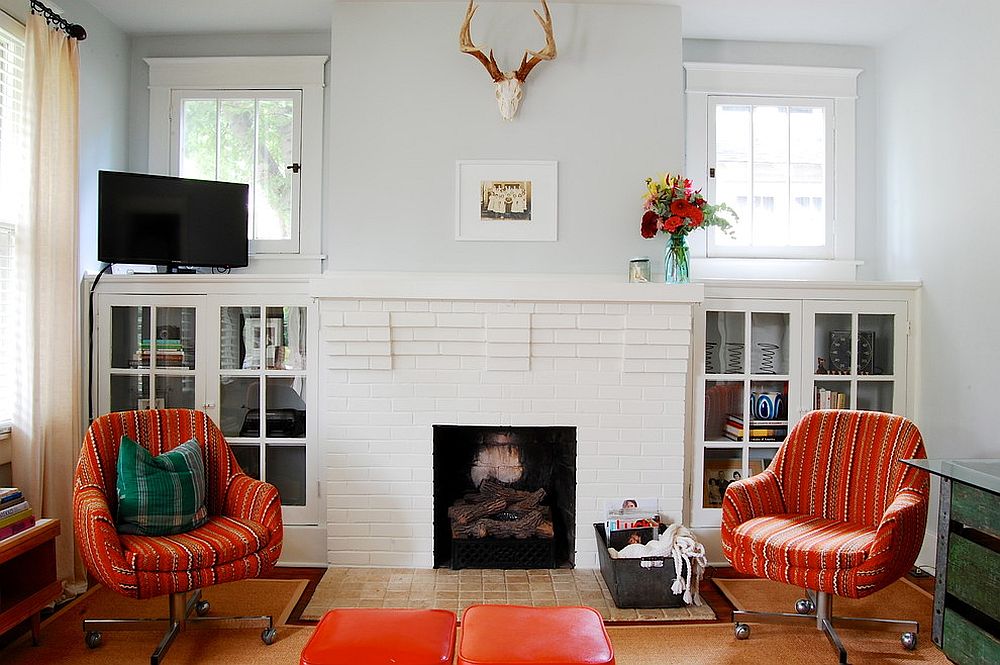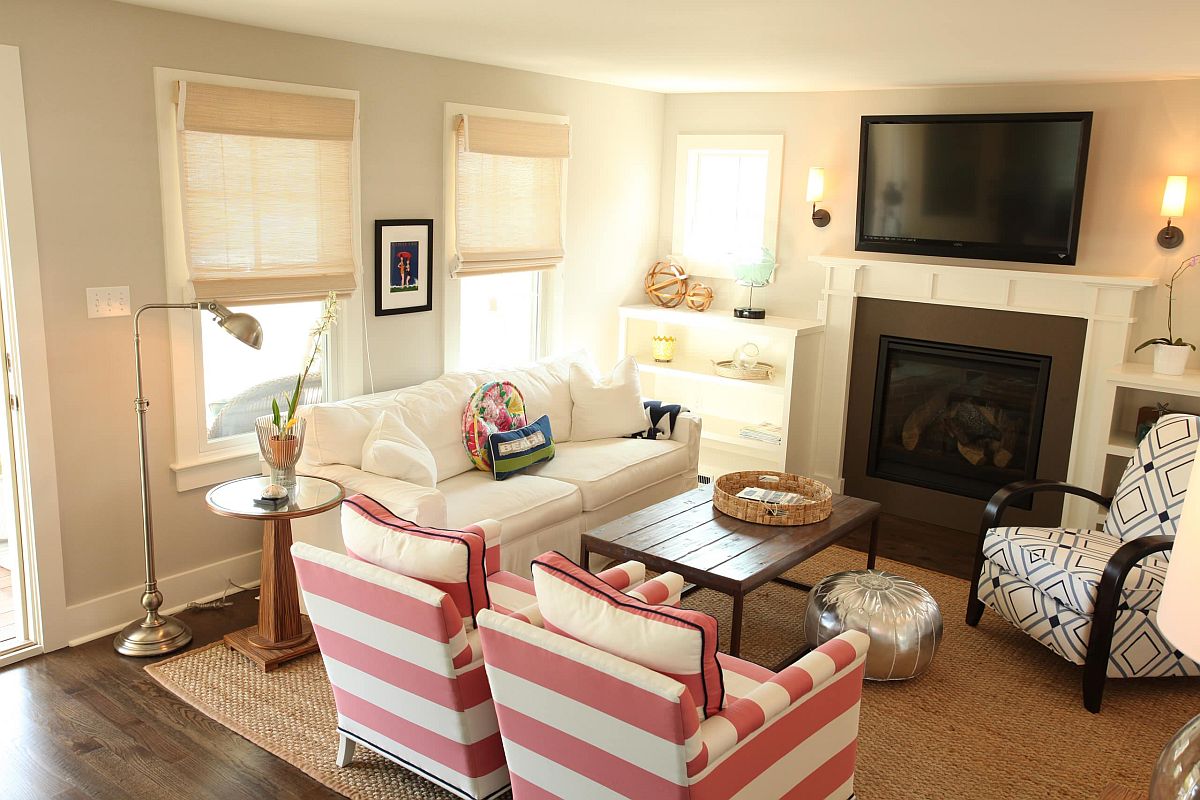 Color Scheme and Style Choices
The other approach you can take with striped chairs is to pick those in colors that accentuate the hue already present in the room. If you have a bedroom in pink and white, then a striped chair in the same colors feels like a snazzy addition and yet blends in with the overall visual of the room. This is an approach that also looks great with certain styles more than others. For instance, in the coastal or beach style living space, striped chairs in white and blue feel far more 'at home' that with arguably any other style. Let the overall presence of the room (or the outdoor hangout) determine the type of striped chairs you need.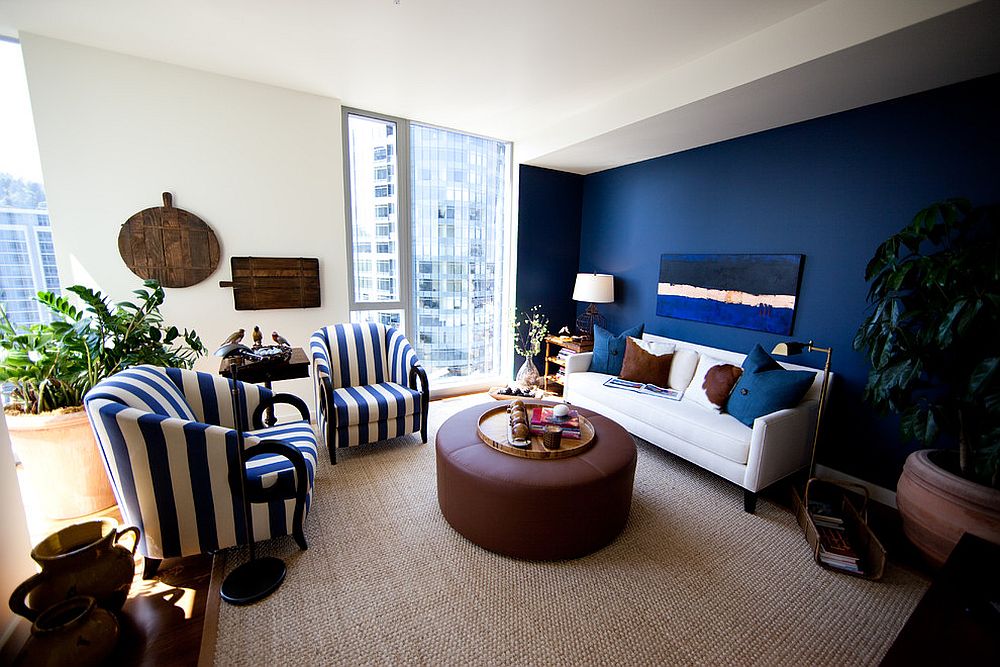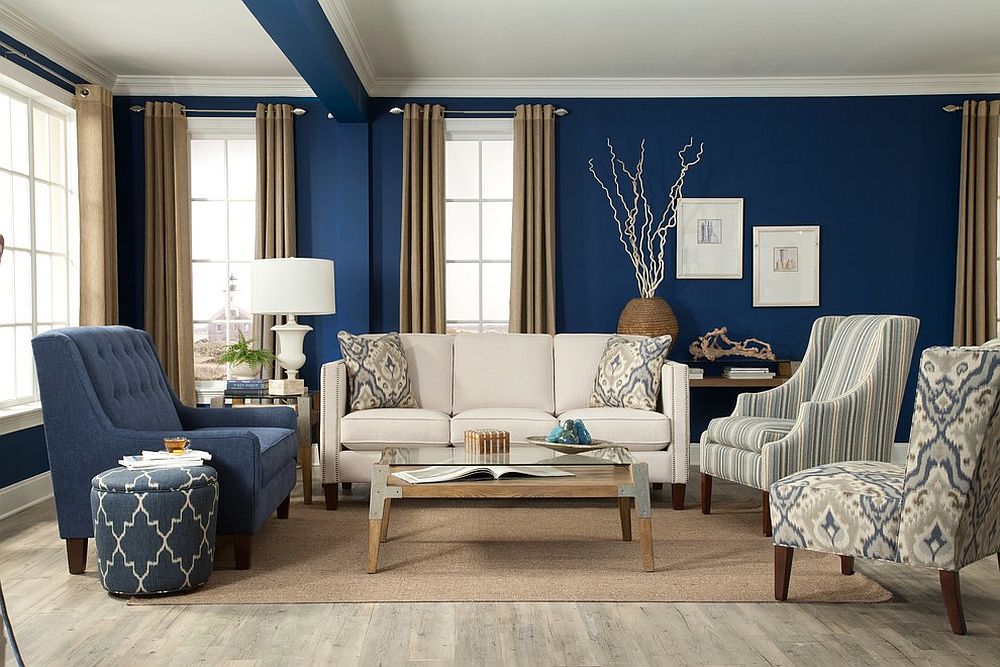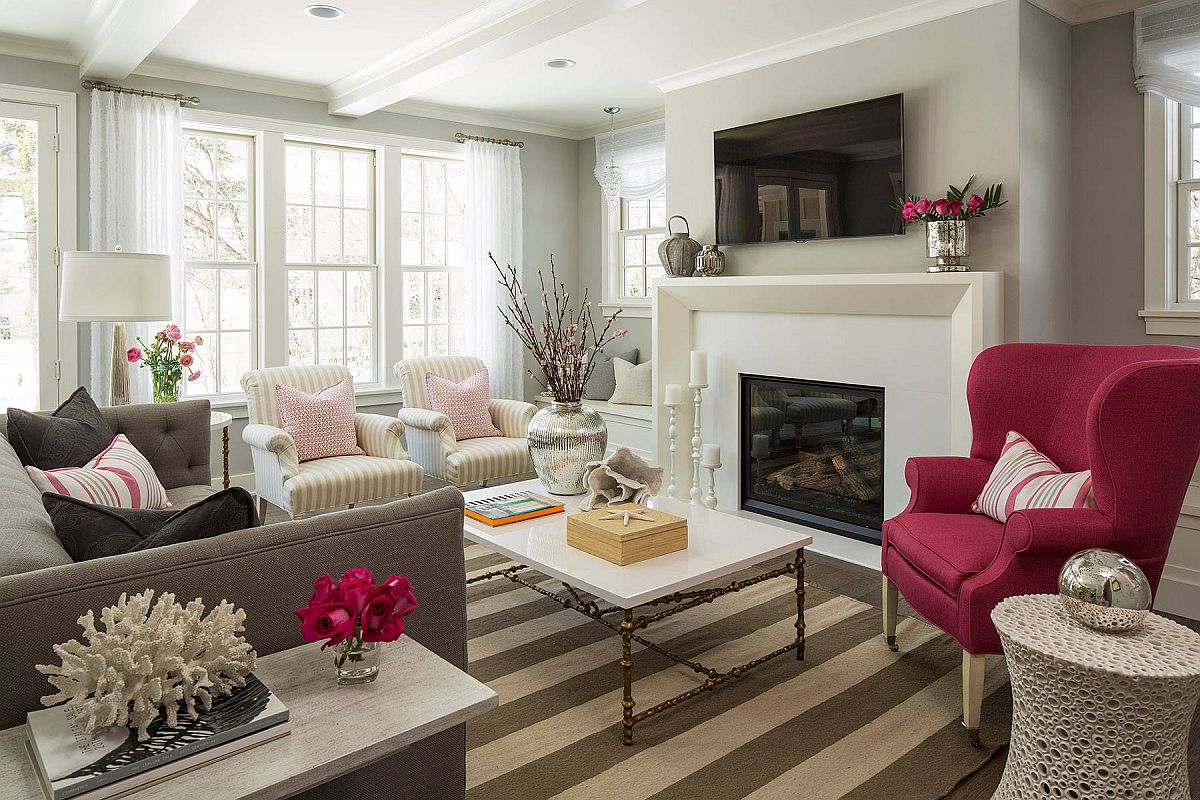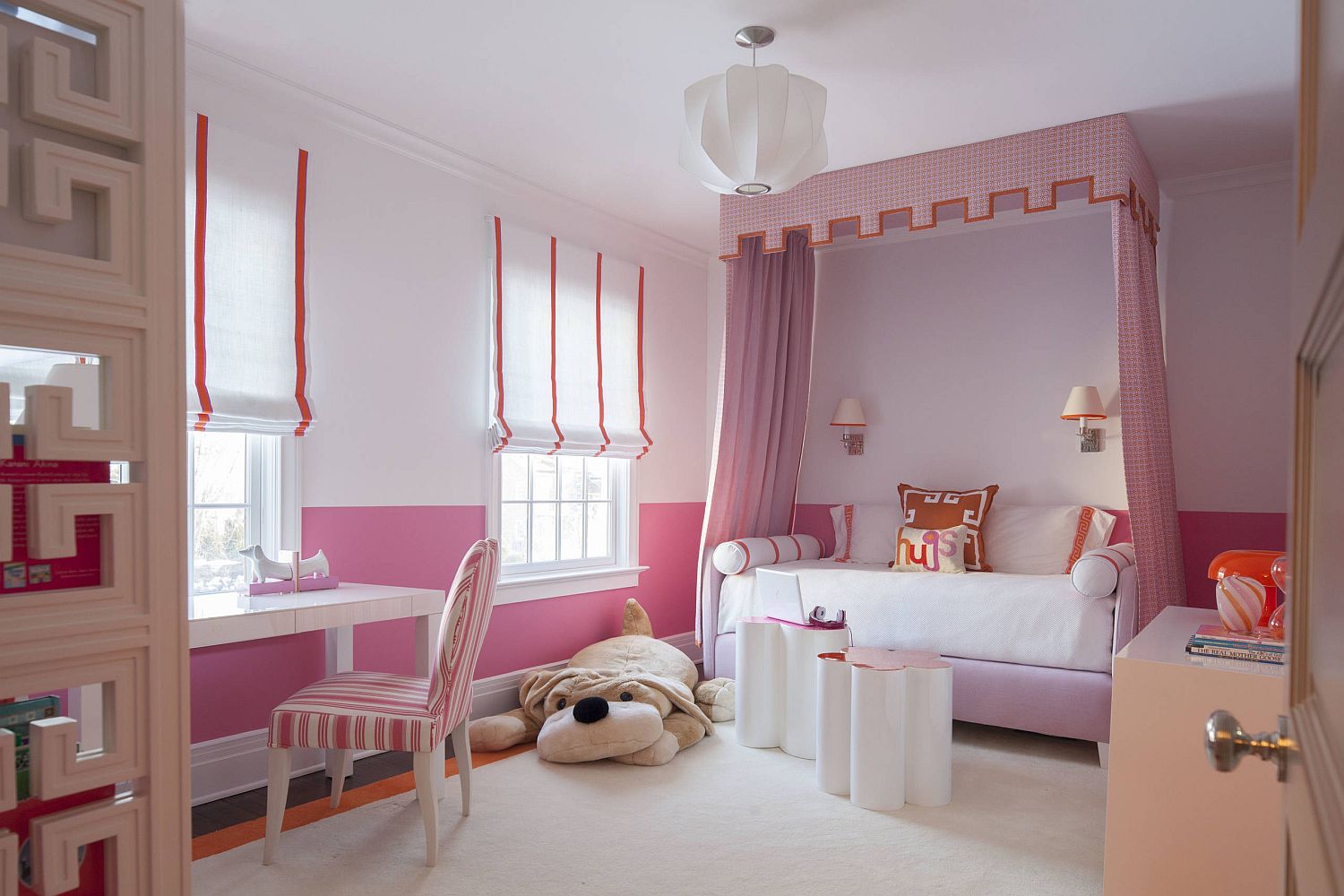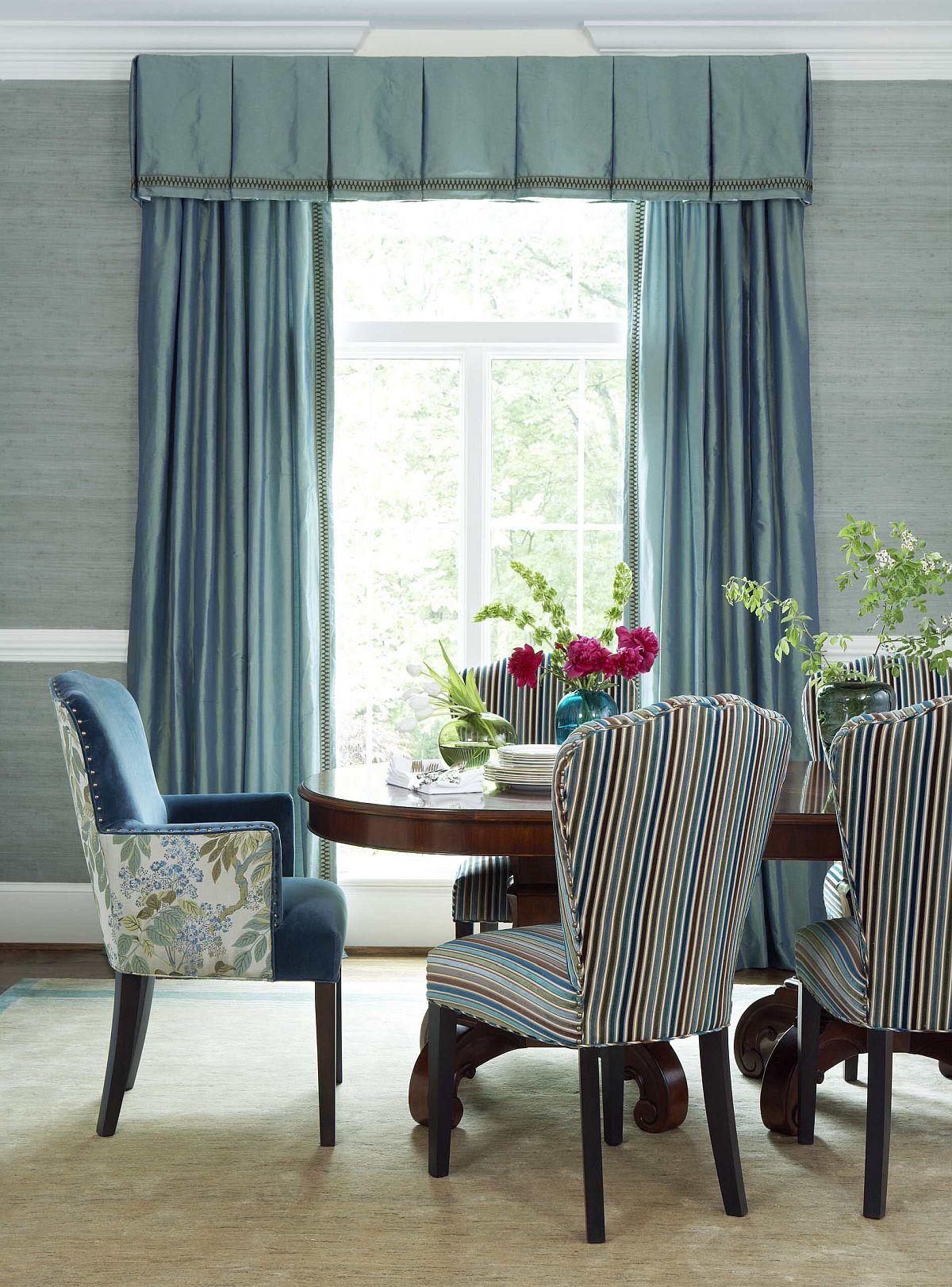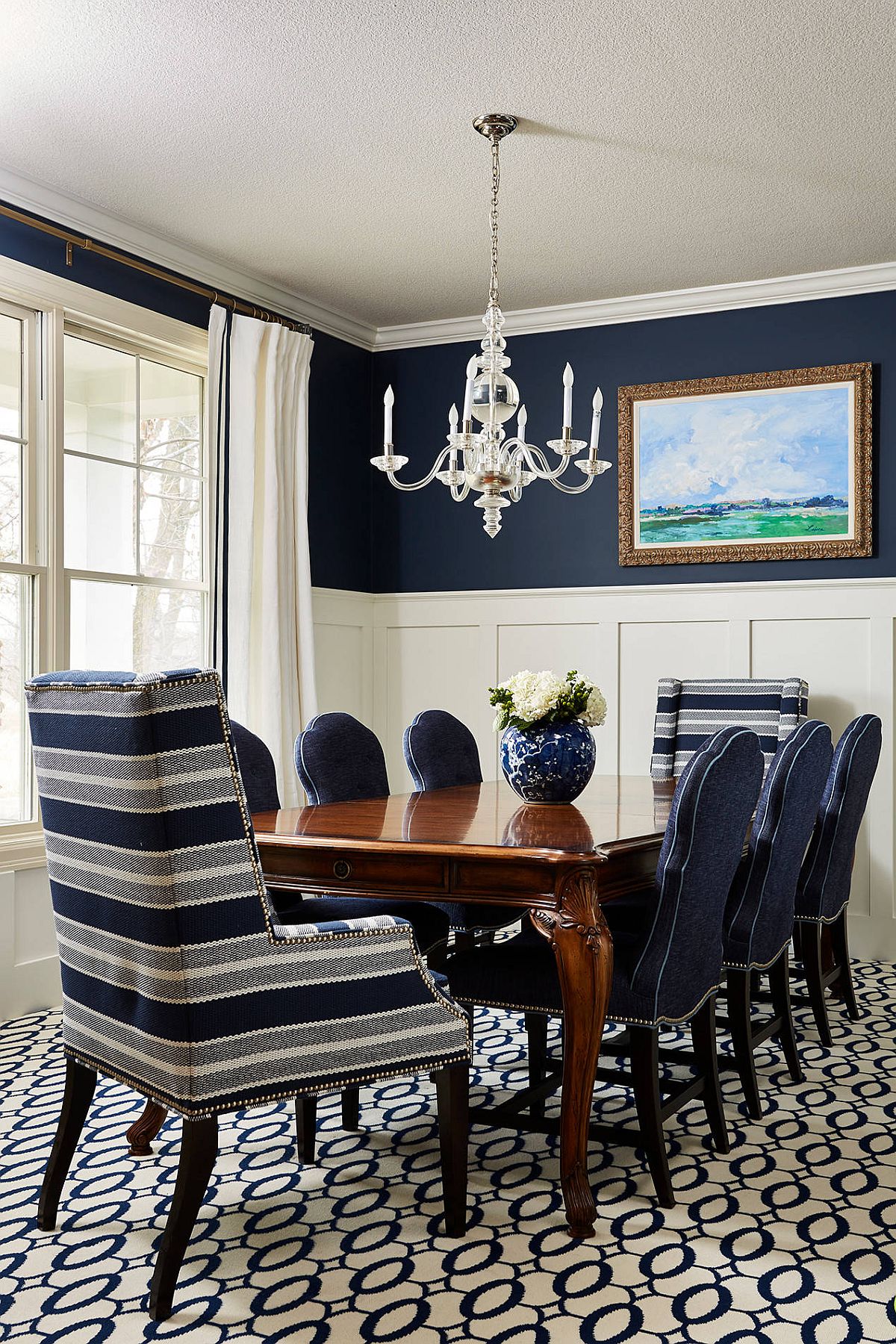 Time to show your real stripes this summer!