Be it a spare room in the attic, additional space discovered in the basement, a nook in the hallway or even a tiny corner in the kitchen, home workspaces are starting to crop up pretty much everywhere possible. Unlike the dedicated home office, a smart home workstation is much less formal, demands far less space and sufficiently serves the needs of a vast majority of homeowners who really do not work from home. If you just bring home work one in a while or need a space to check those emails and spend an hour each day flipping casually through work, then a small workstation is an ideal choice.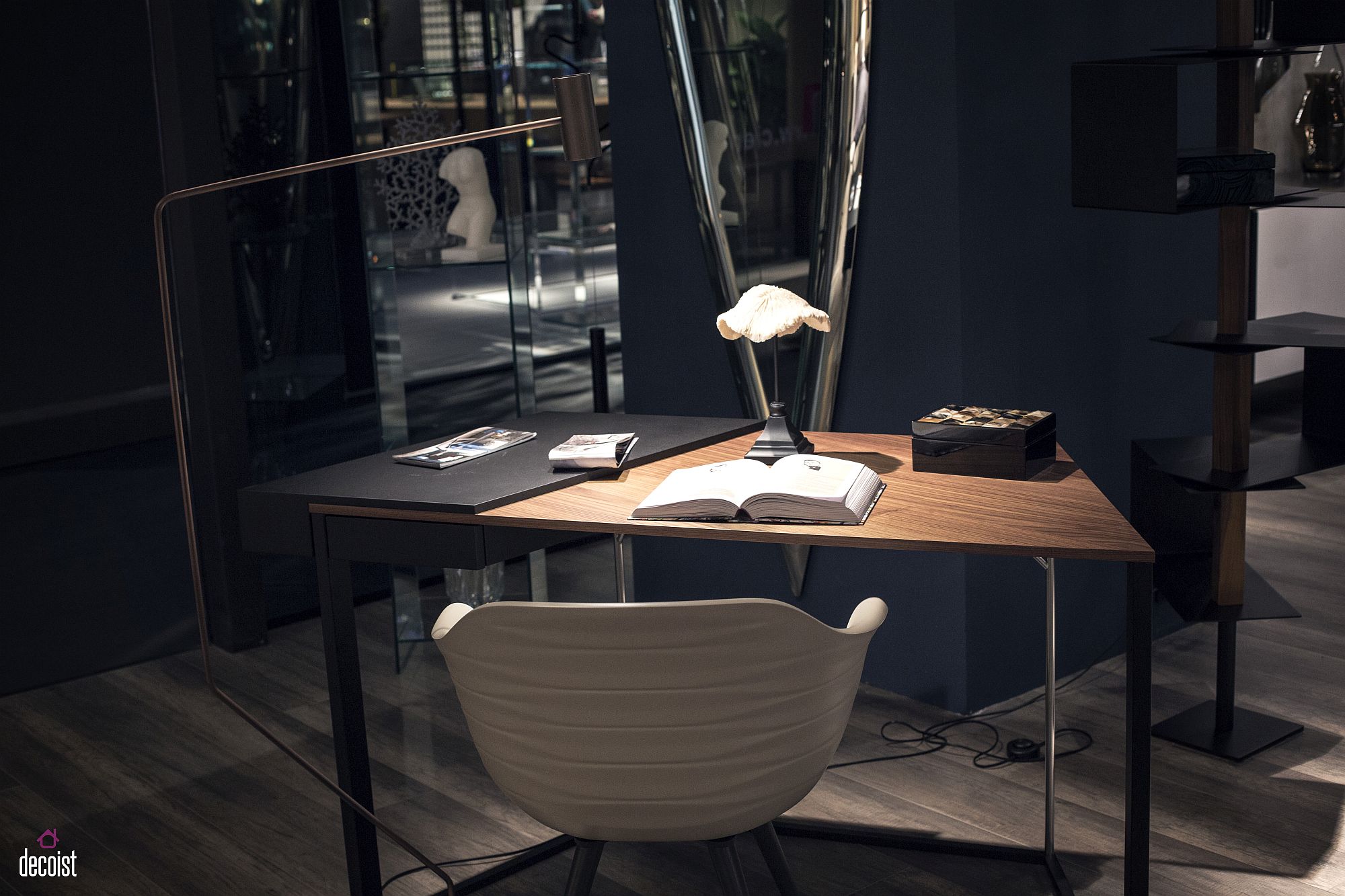 With that in mind, we have for you 20 gorgeous and ergonomic desks that perfectly fit into the idea of an efficient and modest home workspace. Some of these include beautiful writing desks and sleek office desks that can be also used in the home library or the dedicated home office. Combing form, function and trendy design, these dashing desks promise to make your tiny workspace a lot more organized and easy on the eyes!
Small Bedroom Workspace
Bringing work into your bedroom is not a bad idea anymore! A small home workspace in the corner of the bedroom can make your life a whole lot easier and efficient. Instead of wrestling with your laptop uncomfortably in the bed, turn that empty, forgotten corner into an ergonomic workzone by simply adding a sleek desk and a comfortable chair. Space-savvy desks from the likes of Hasena shape an organized and functional work area without dominating the bedroom narrative.
RELATED: Fabulous Finds: 15 Work Desks for a Trendy Home Office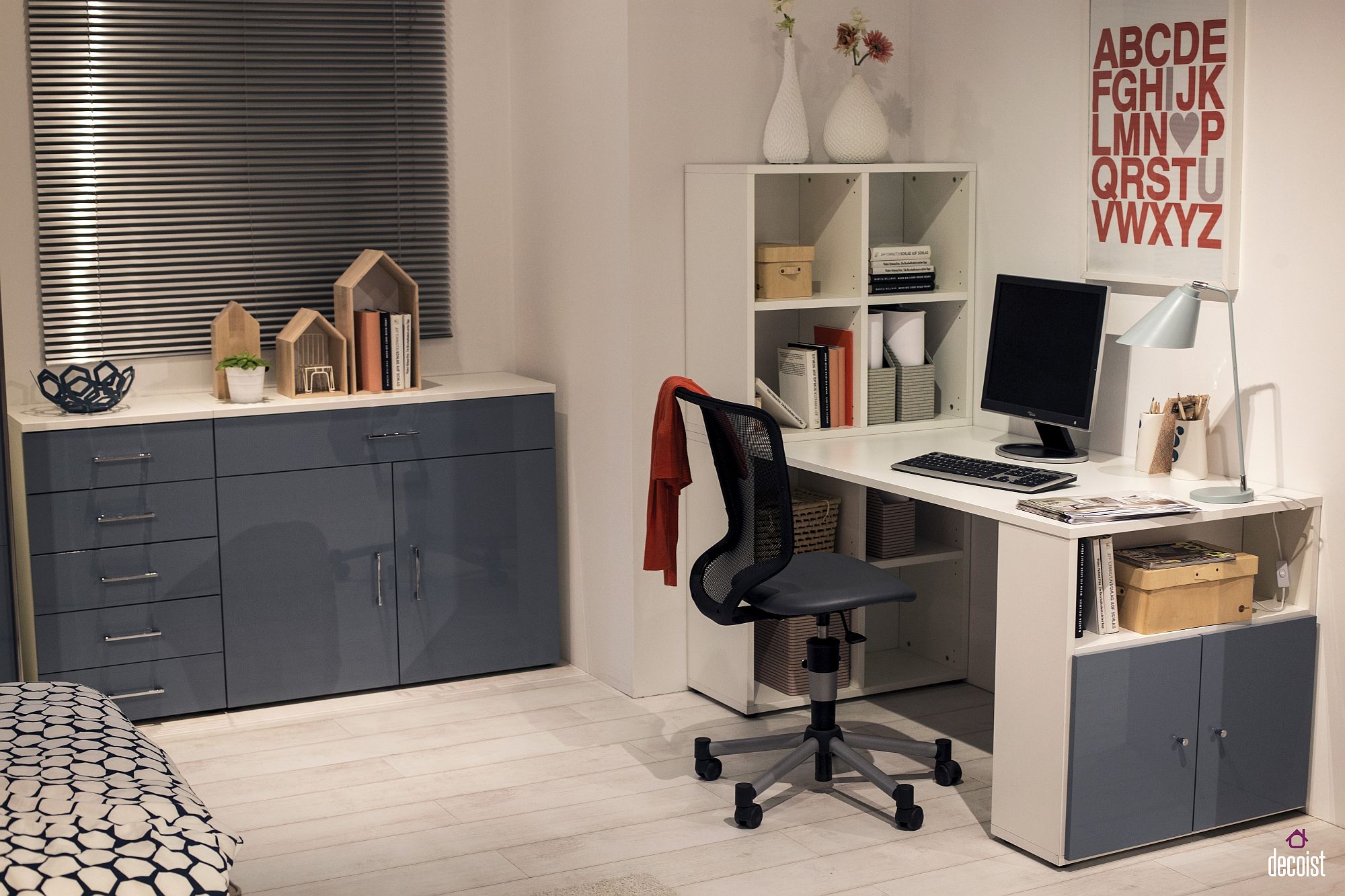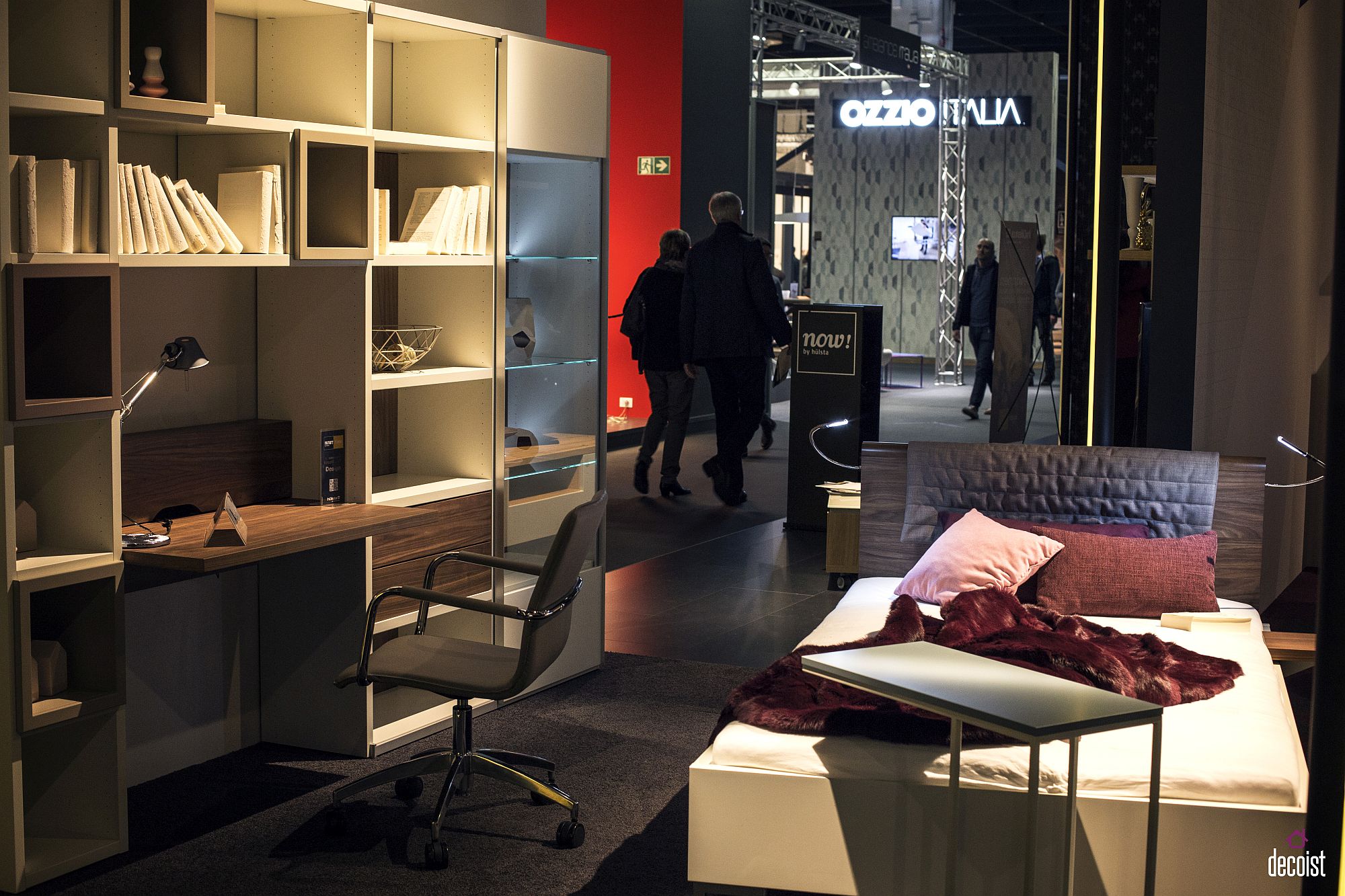 The bedroom workspace is even more useful in the tween and teen bedrooms where the study zone and future workspace can come together effortlessly. Allowing the kids' room to transition into the teen room a smart workstation can make a big difference to the overall ambiance. Add a few smart cabinets and a couple of floating shelves and the previously dull corner now becomes a center of activity.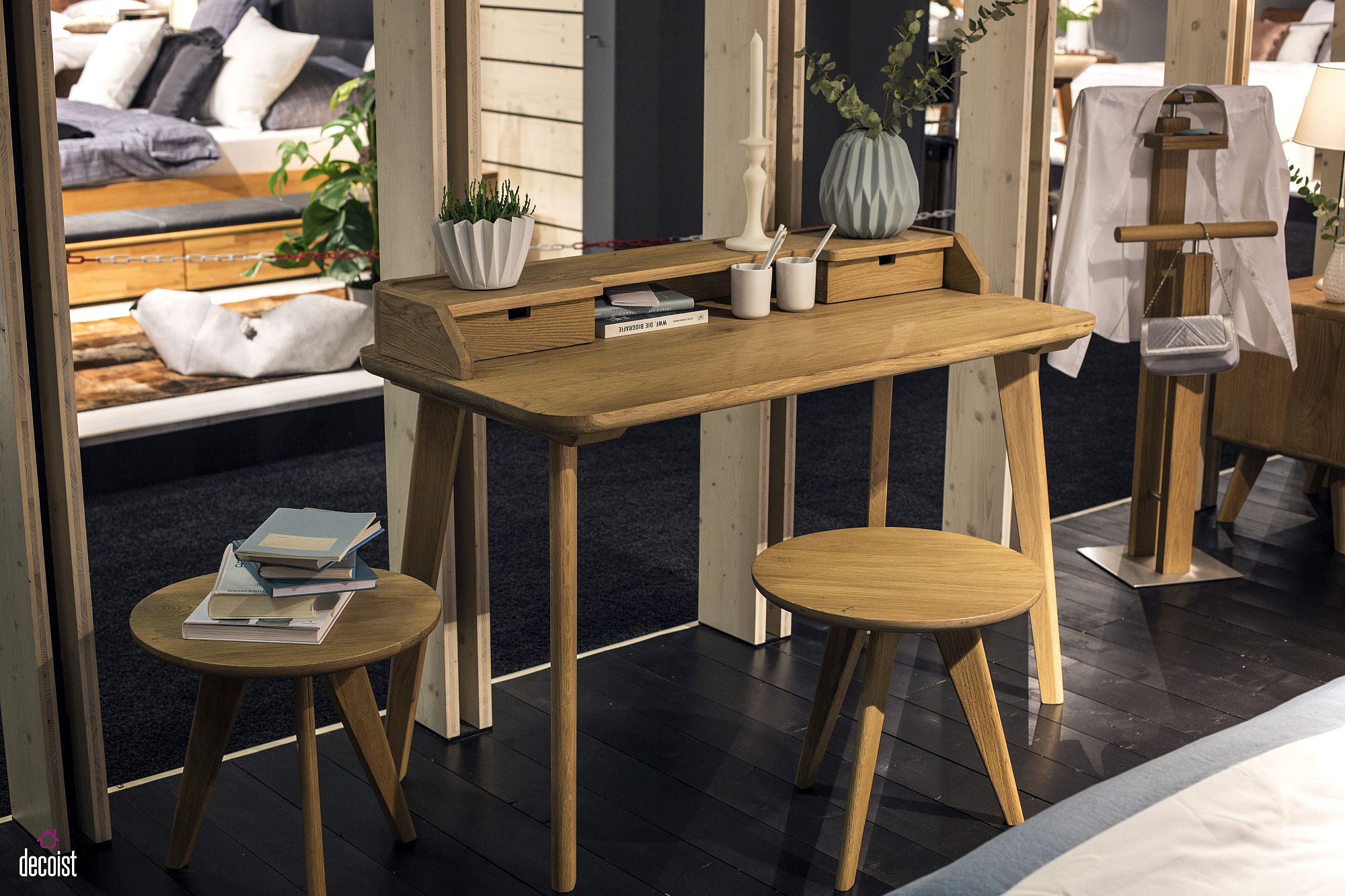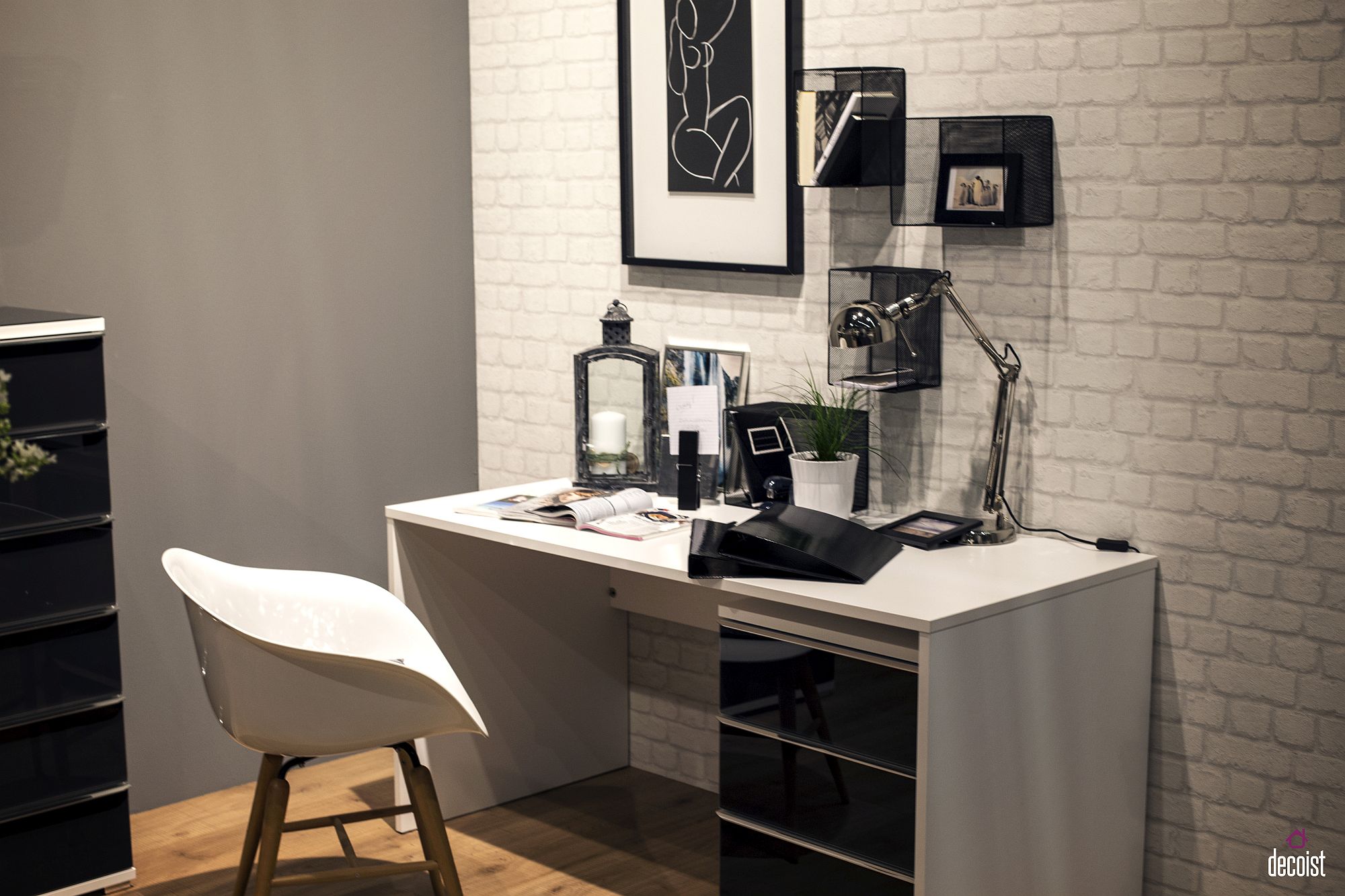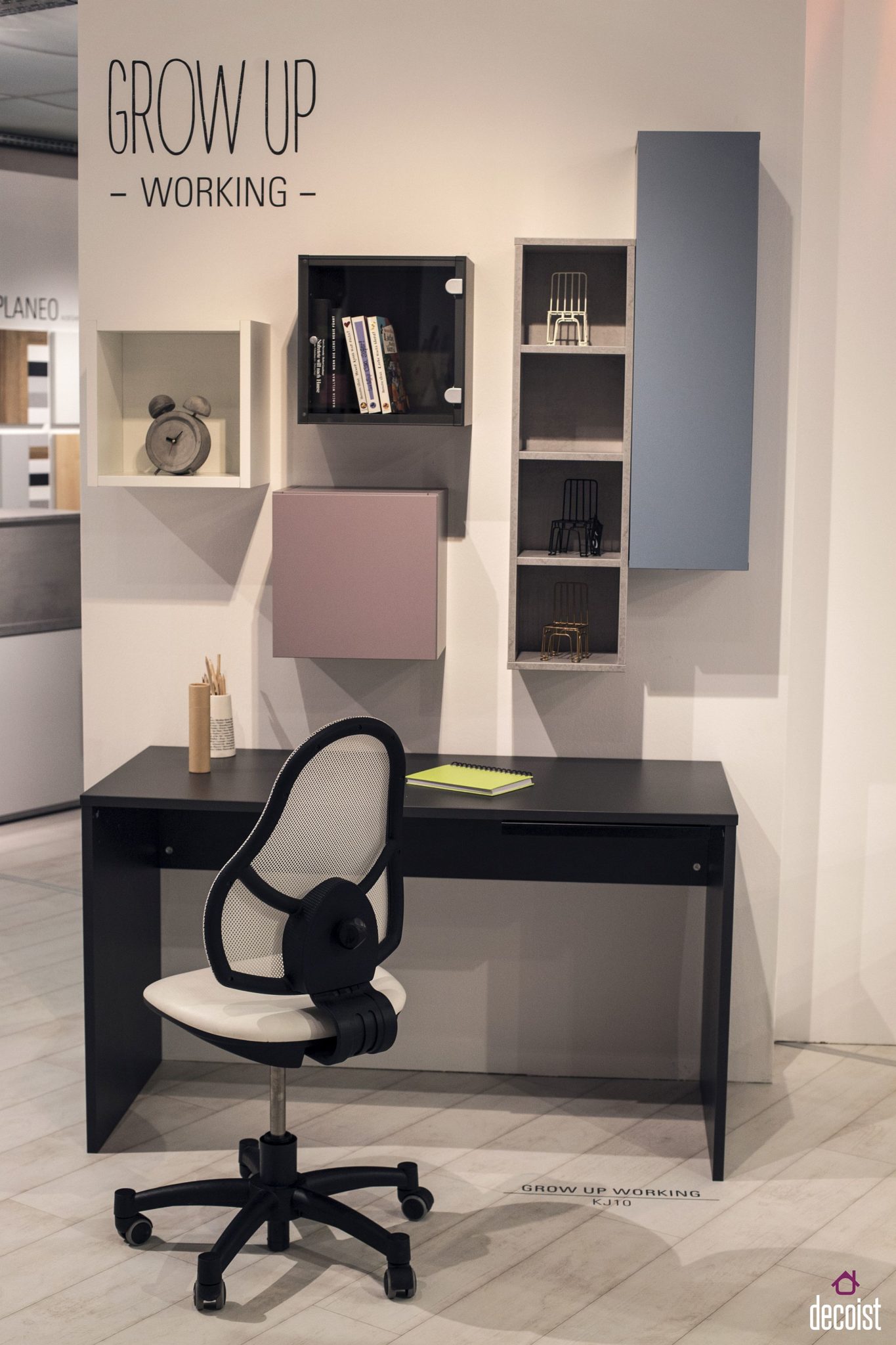 Slim Home Office Desks
Combining color with a dash of modernity, this lean desk from Muller can be placed anywhere to create an instant workspace. Its unique legs offer stability while freeing up precious space to tuck in chair or stool, while custom compartments provide space for your smart gadgets and other accessories.
RELATED: Home Office Desks: Iconic Designs For The Modern Workstation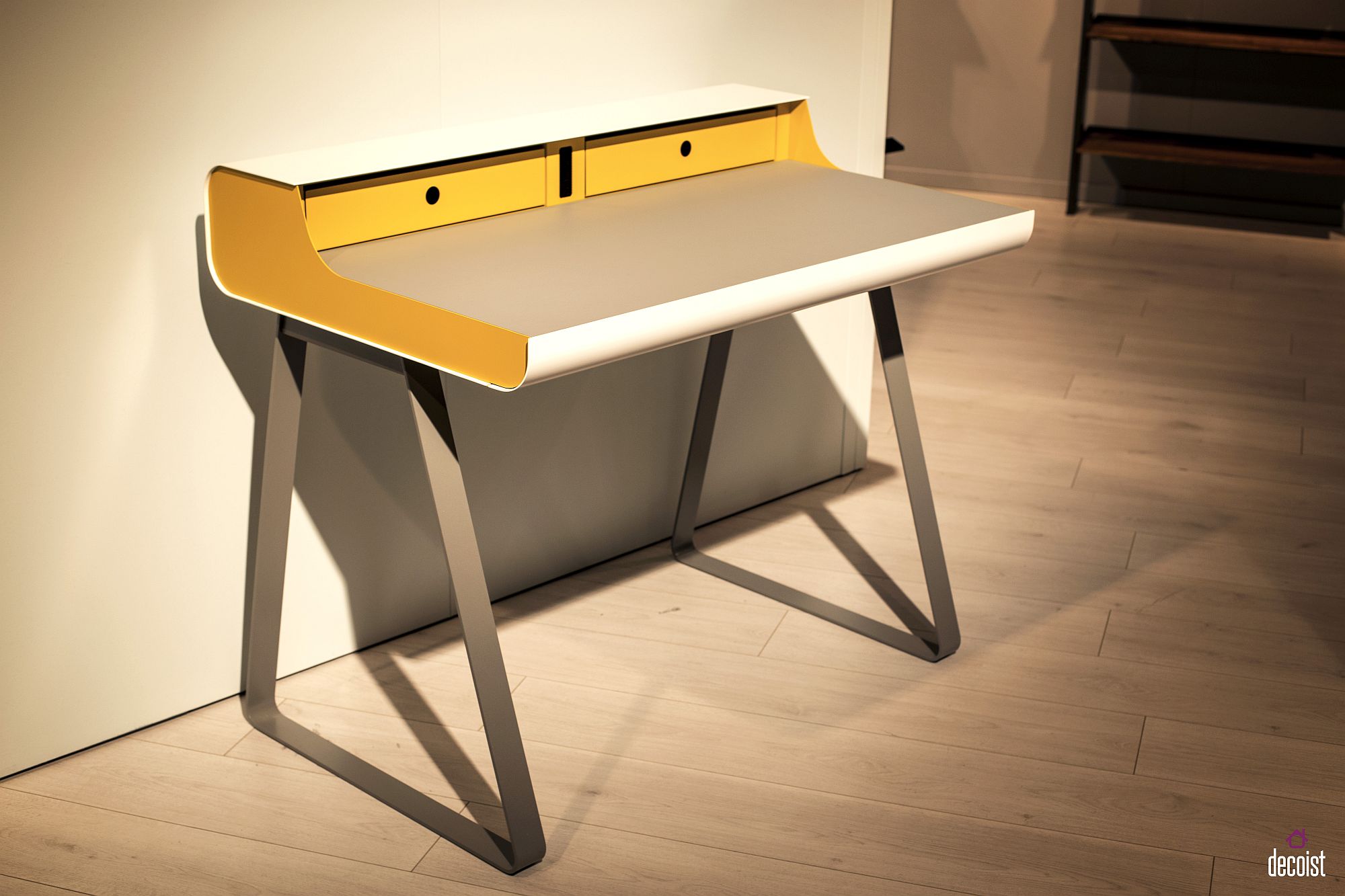 Most modern work desks are heavily influenced by the simplicity and innate frugality of Scandinavian design. Nordic influences play a major role in shaping some of the best home office desks of 2017 and that include stunning delights from La Forma, ARTISAN and Coreone that you see below. Each of these desks has a subtle style of its own even while blending modernity with Scandinavian panache.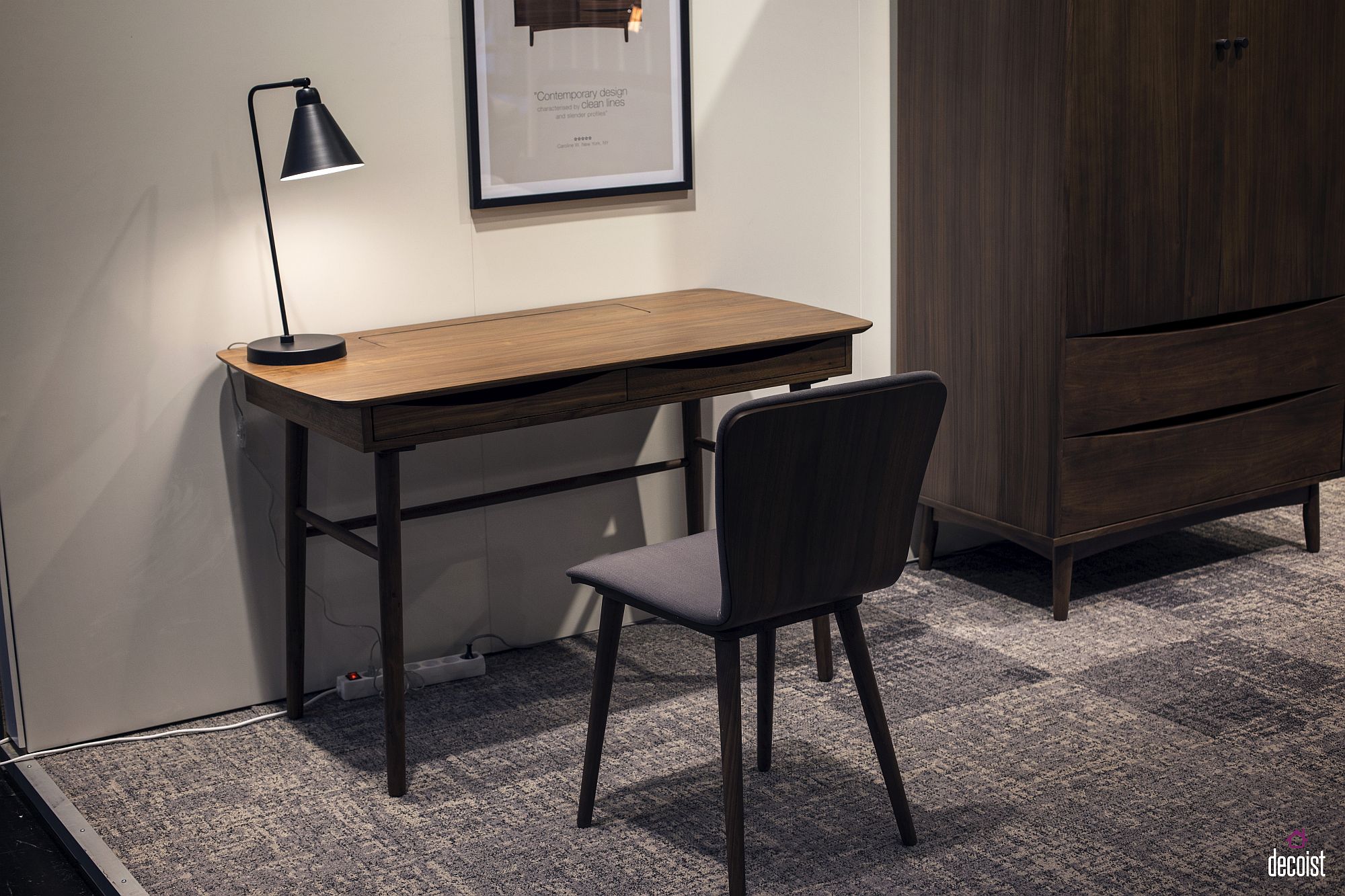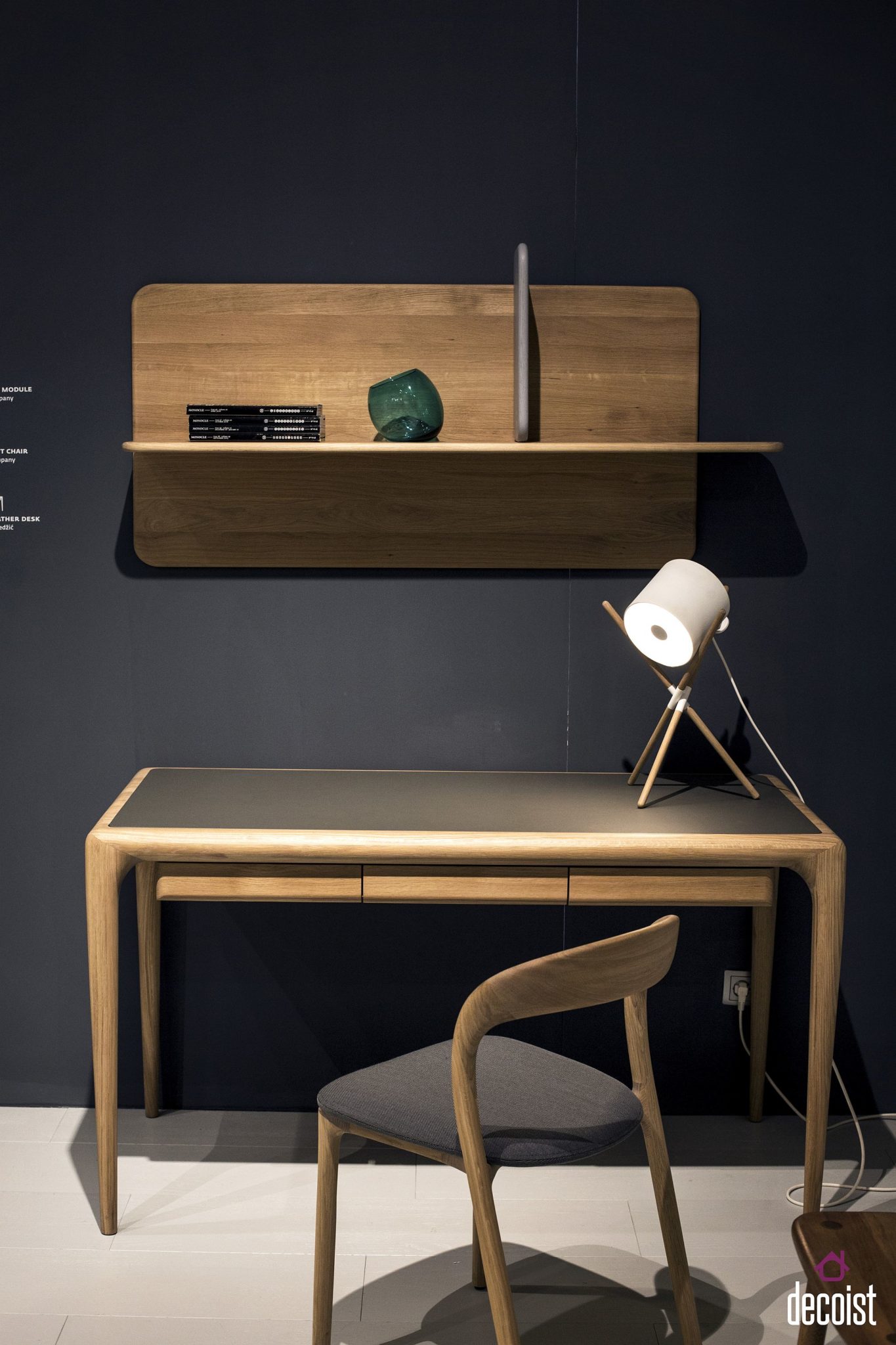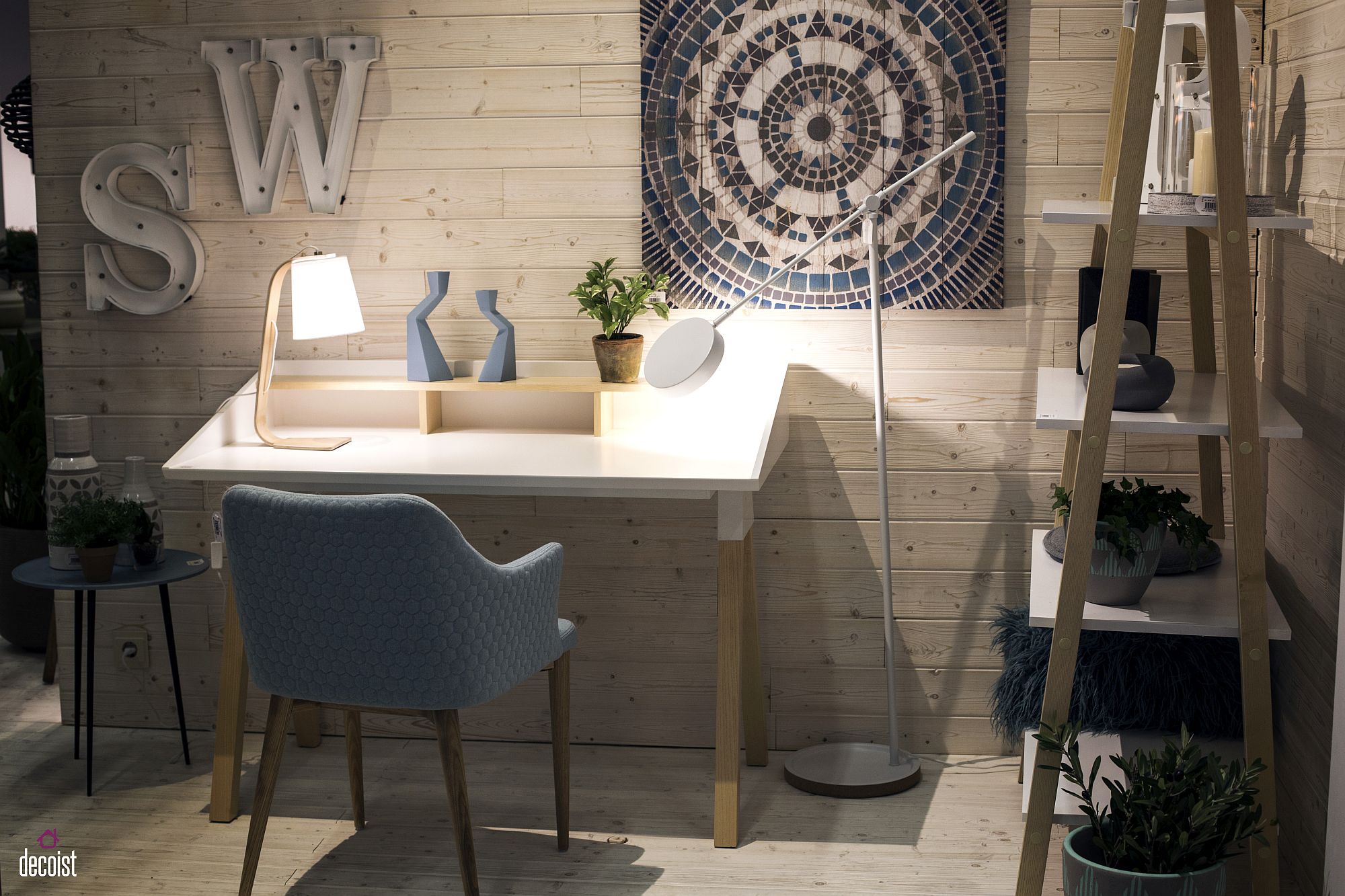 Maybe you do not need a home office desk that is built for those spending several hours in front of their laptop. If you want to turn the simple writing desk into the protagonist of your home workspace that is charming and versatile, then this exquisite desk from Porada is a wonderful option. Sometime sit is not all about wood!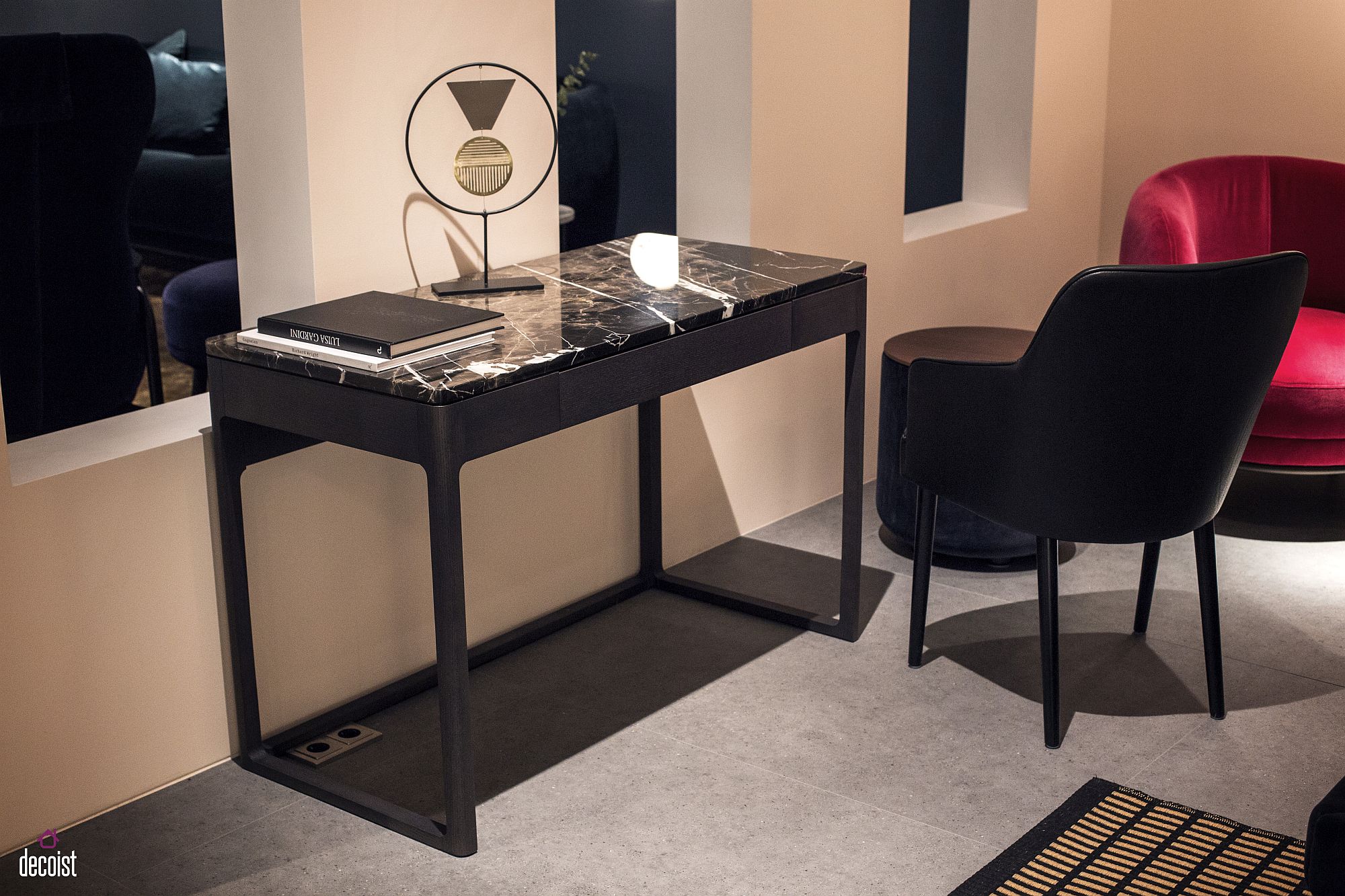 Hallway Workspaces
Not comfortable with the idea of a bedroom workstation? Try out a hallway workspace instead! Yup, all you need is some extra space in the hallway or even a tiny nook that is considered ungainly and you can easily create a smart and resourceful workzone. The uber-minimal and adaptable desks below can fashion a modest workstation out of even the most awkward little alcove and you can always move around the chair when it is not being used to free up even more square footage. If all else fails, then a desk that folds away or even a large floating-shelf-style desk can do the trick.
RELATED: Modern Minimalist Home Office Desk Amalgamates Ergonomic Design With Elegant Form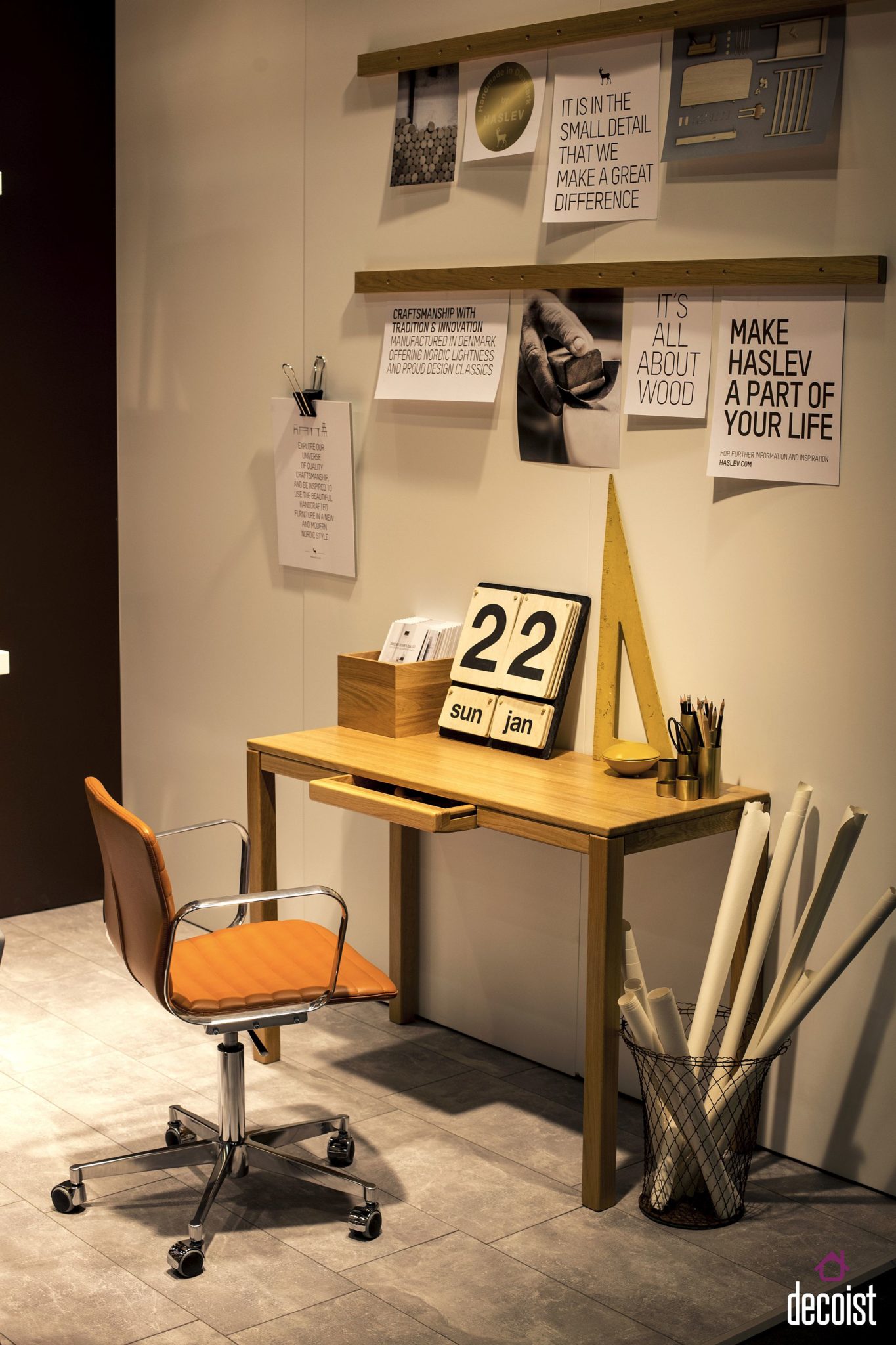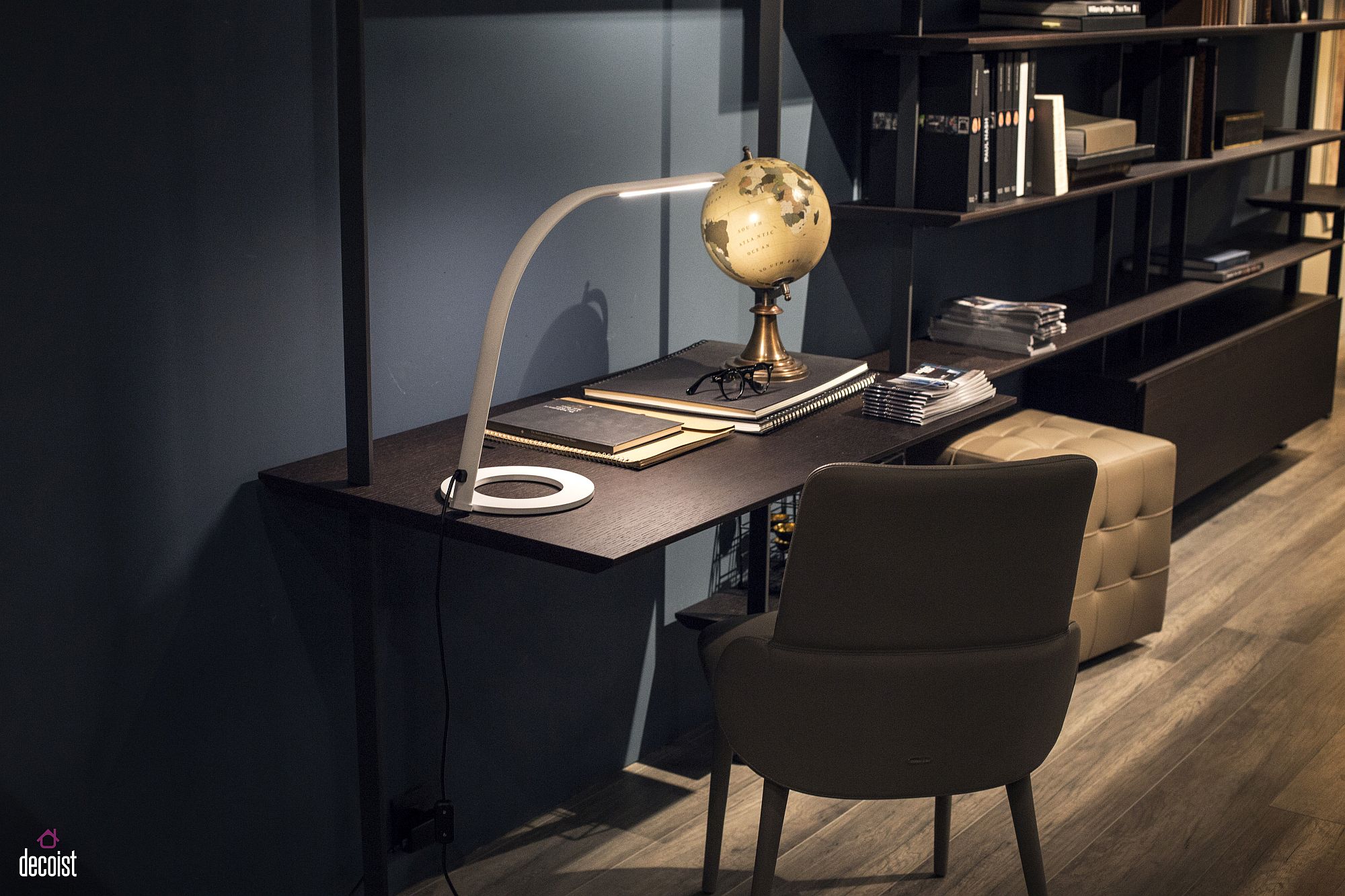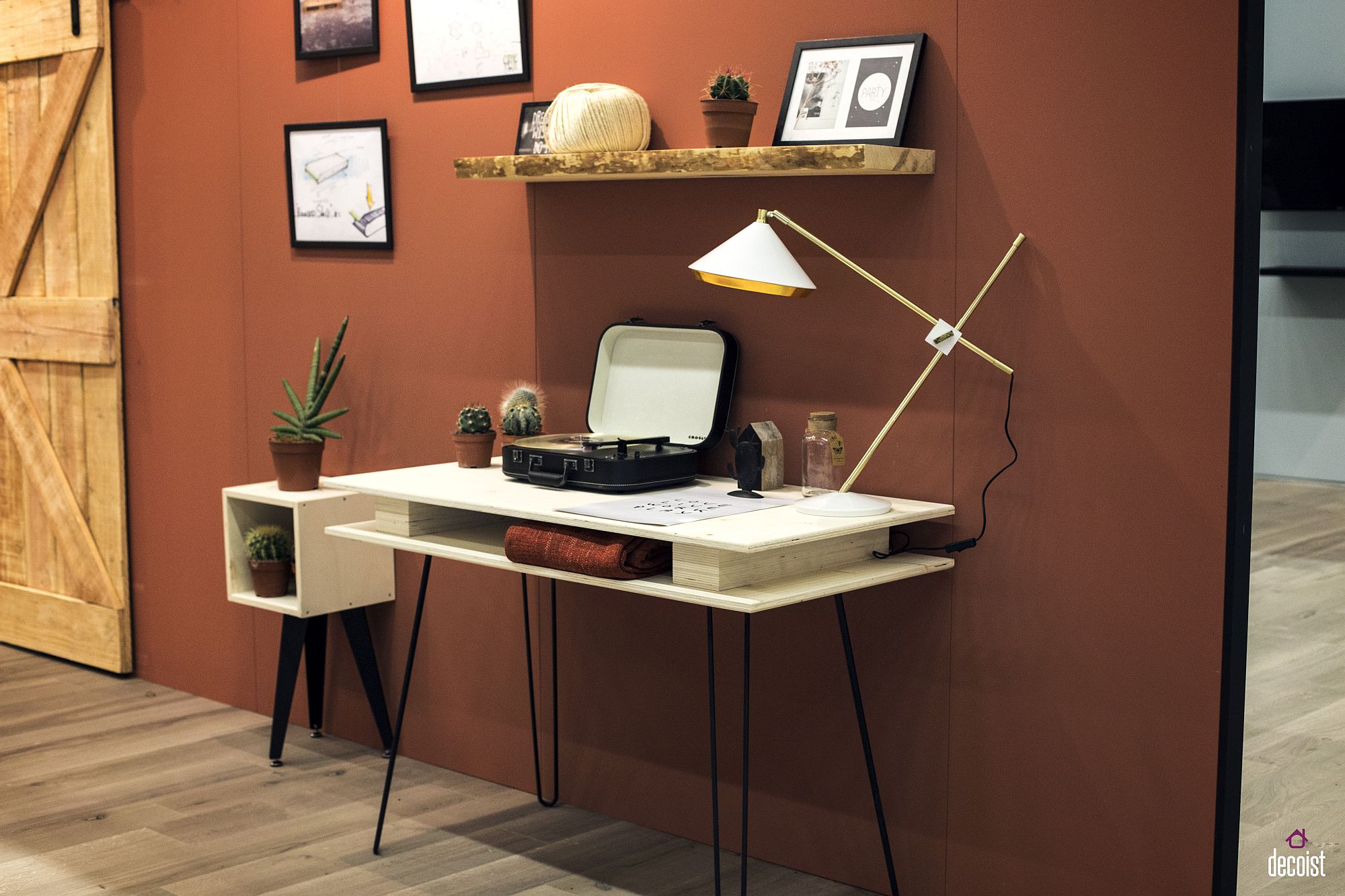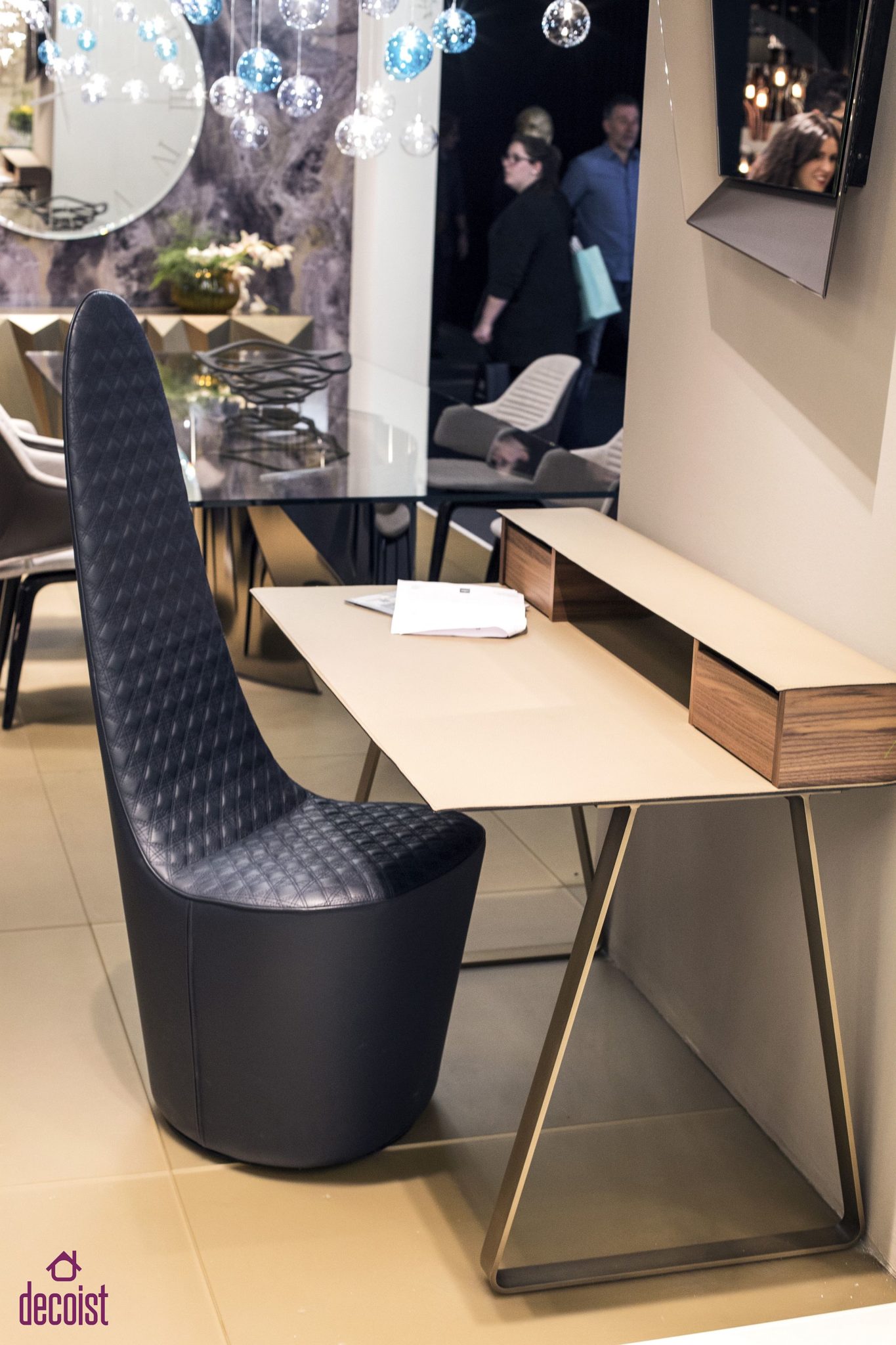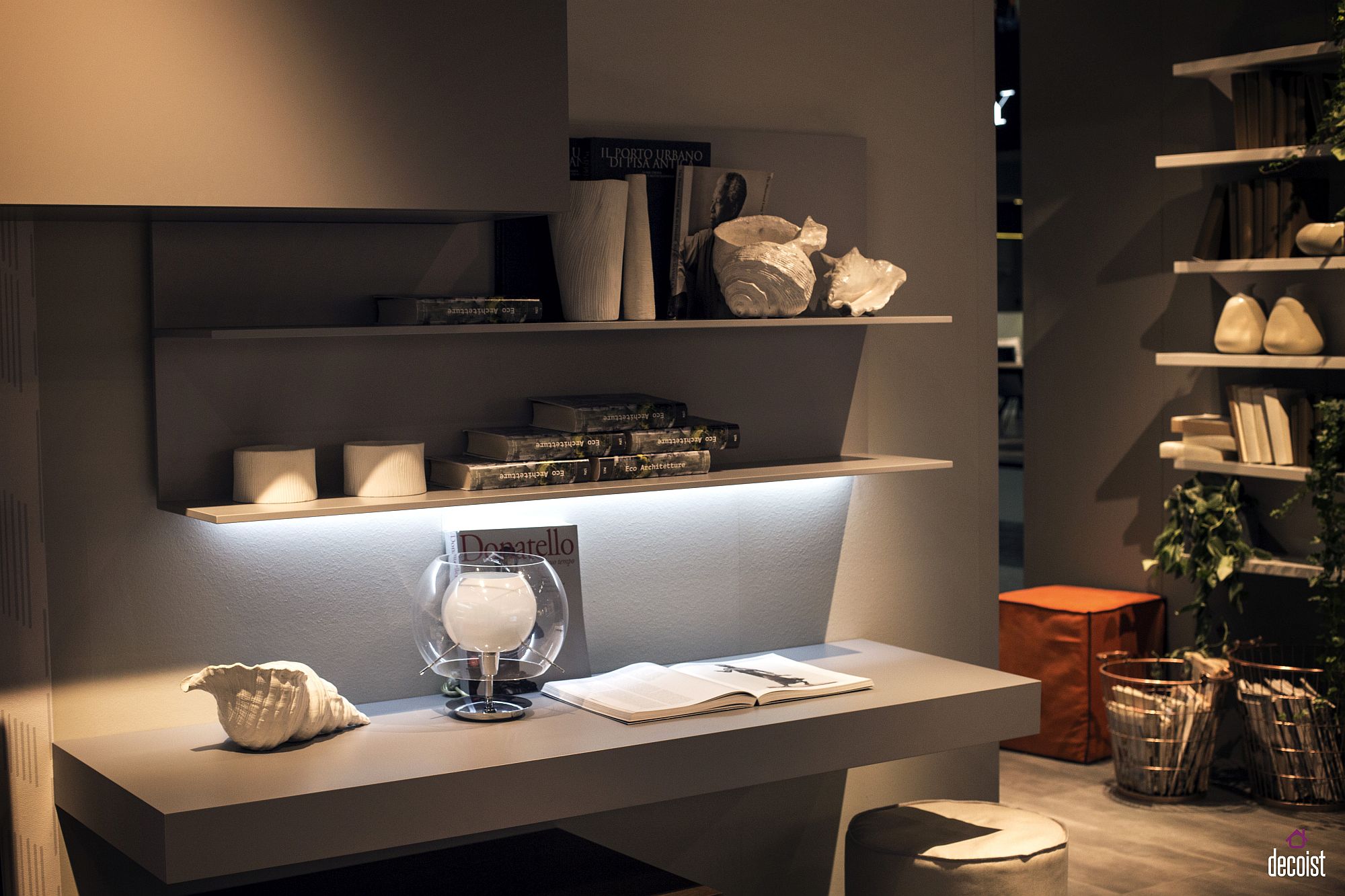 Wooden Home Office Desks
It is almost impossible to showcase a collection of trendy décor in 2017 without featuring furniture made out of wood. Apart from being a hot trend, wooden desks are timeless and add an air of textural beauty and inviting warmth to any space that they adorn. Whether you wish to combine the with colorful chairs, decorative pieces or even indoor plants that shape a refreshing backdrop, the classic wooden works desk in its modern incarnation is choice that you can't go wrong with!
RELATED: 5 Trendy Desks to Complete the Perfect Modern Home Office