Challenging conventions and pushing the boundaries of what is possible and what constitutes good design, the Deep House in South Korea is all about exploring new frontiers. Designed with care and creativity by architect Homin Kim of poly.m.ur across a period of 6 years, this stunning contemporary home draws your attention with its inimitable silhouette, fabulous use of windows and innovative spatial solutions that shape a room-within-a-room. Effortlessly becoming a part of the landscape, despite standing out visually, the polished exterior of the house is surrounded by lush green canopy.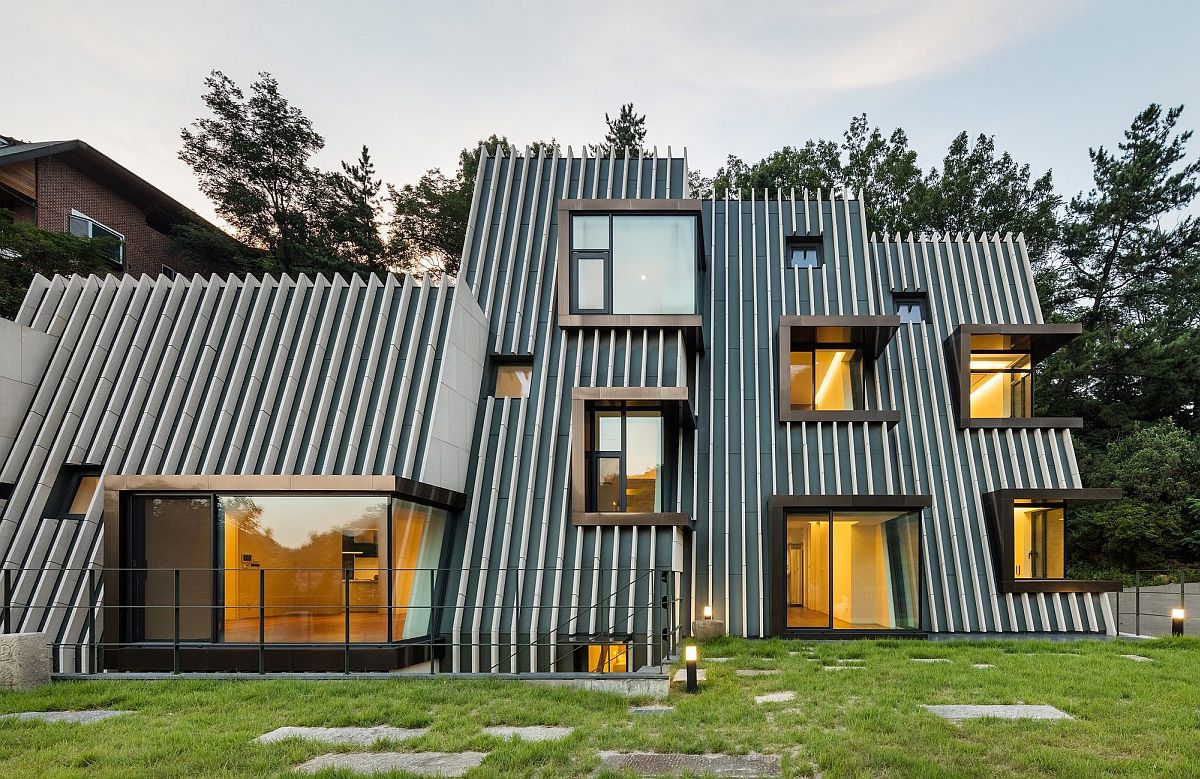 The slanted roof of the house is another striking feature that sets it apart from the many mundane homes that you come across. Despite its more modest outward appeal, on the inside, each room of the house is much larger than one anticipates and the exceptional roof design creates airy, light-filled spaces across the three different levels. Box-type corner windows add another layer of intrigue and create micro-environments within each room. Apart from bringing in natural light, each of these windows was specifically crafted to maximize the view on offer while offering top-notch insulation [Photography: Kyungsub Shin]
RELATED: Dramatic Cantilevered Home in South Korea with a Gravity-Defying Façade!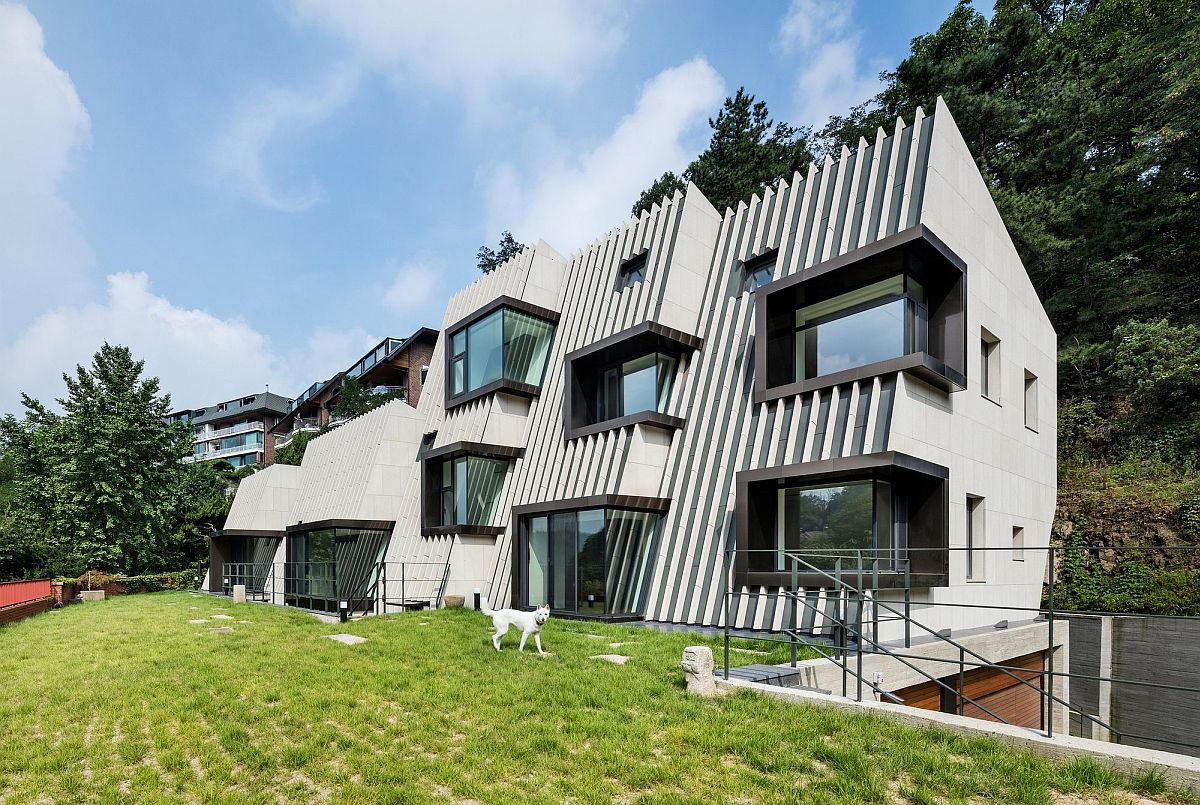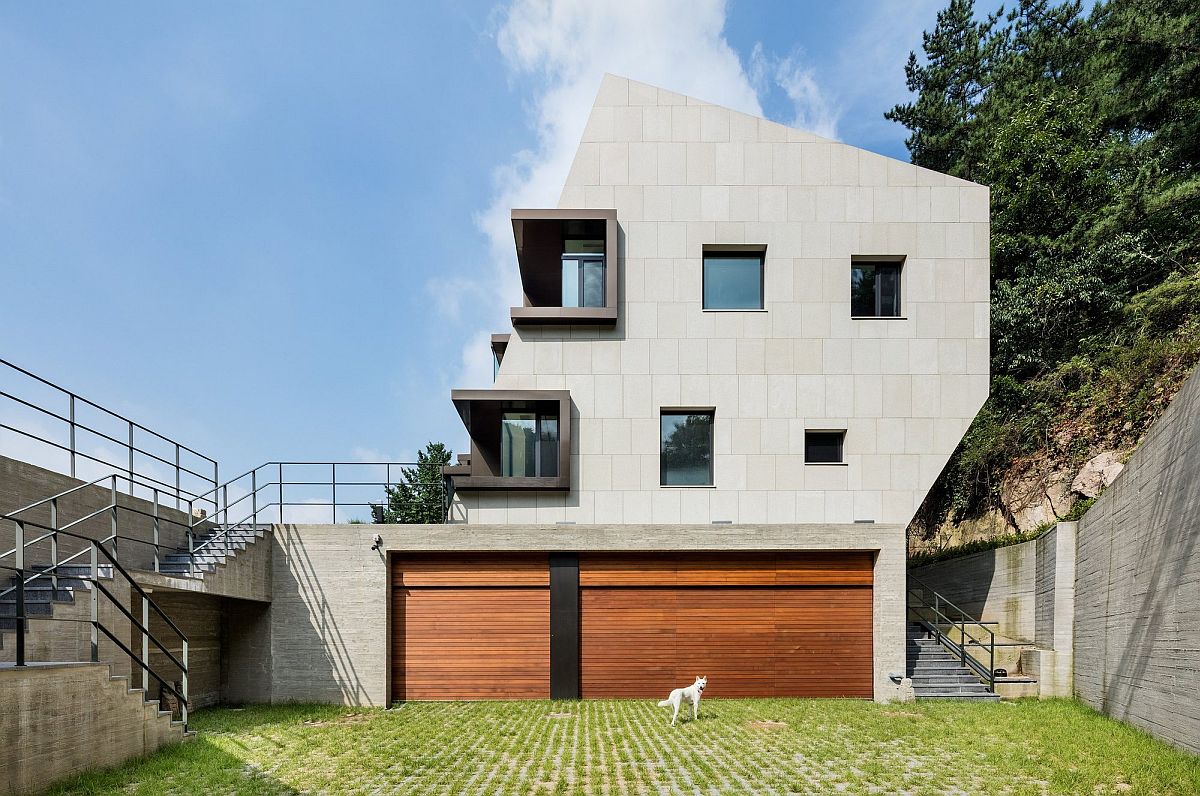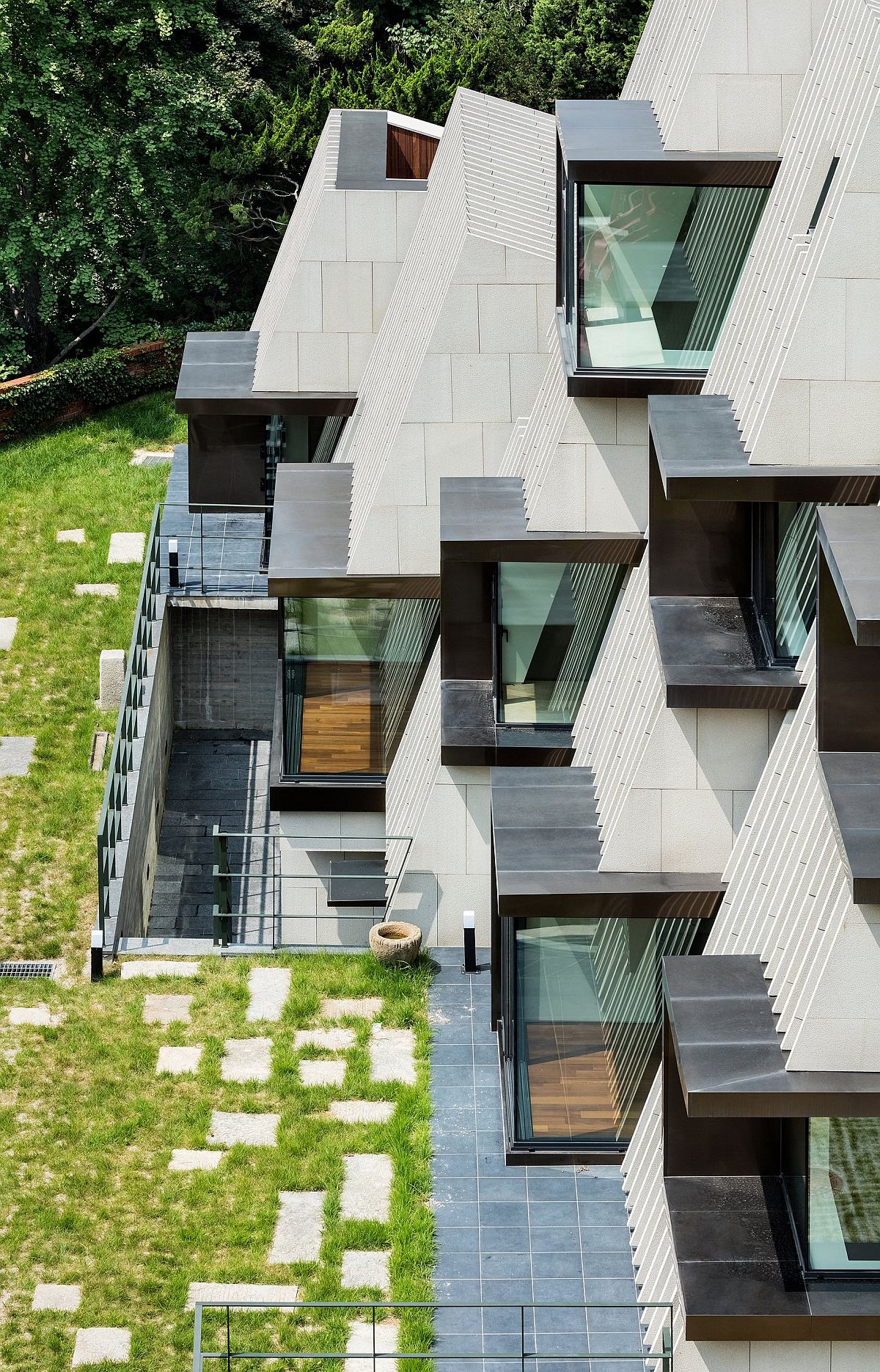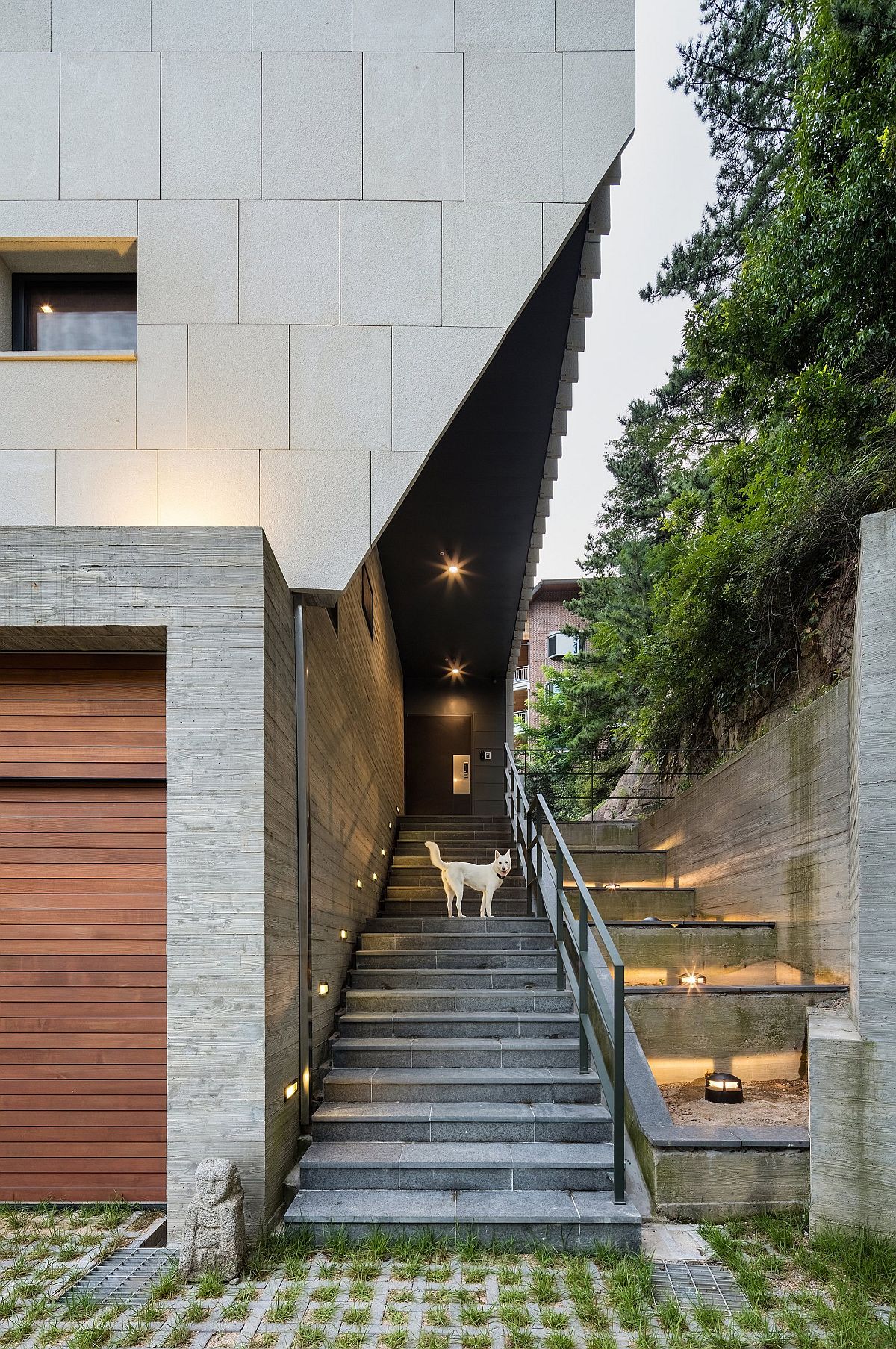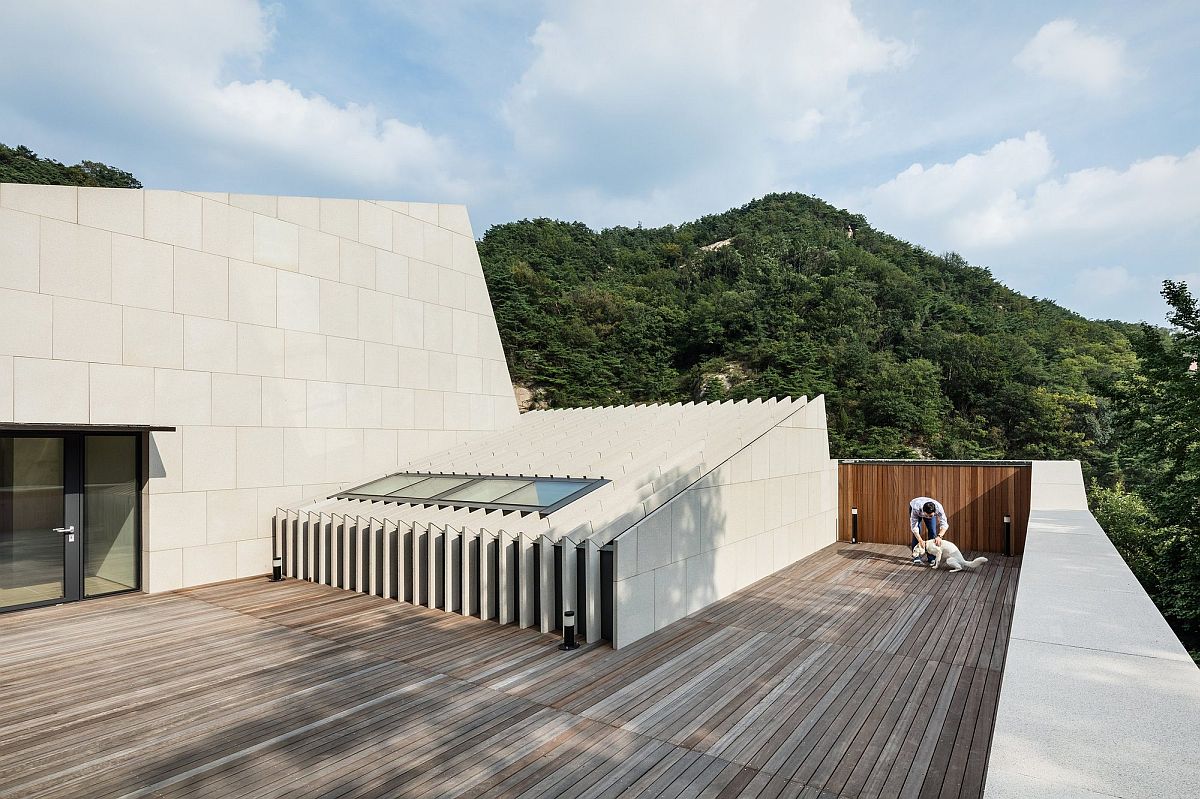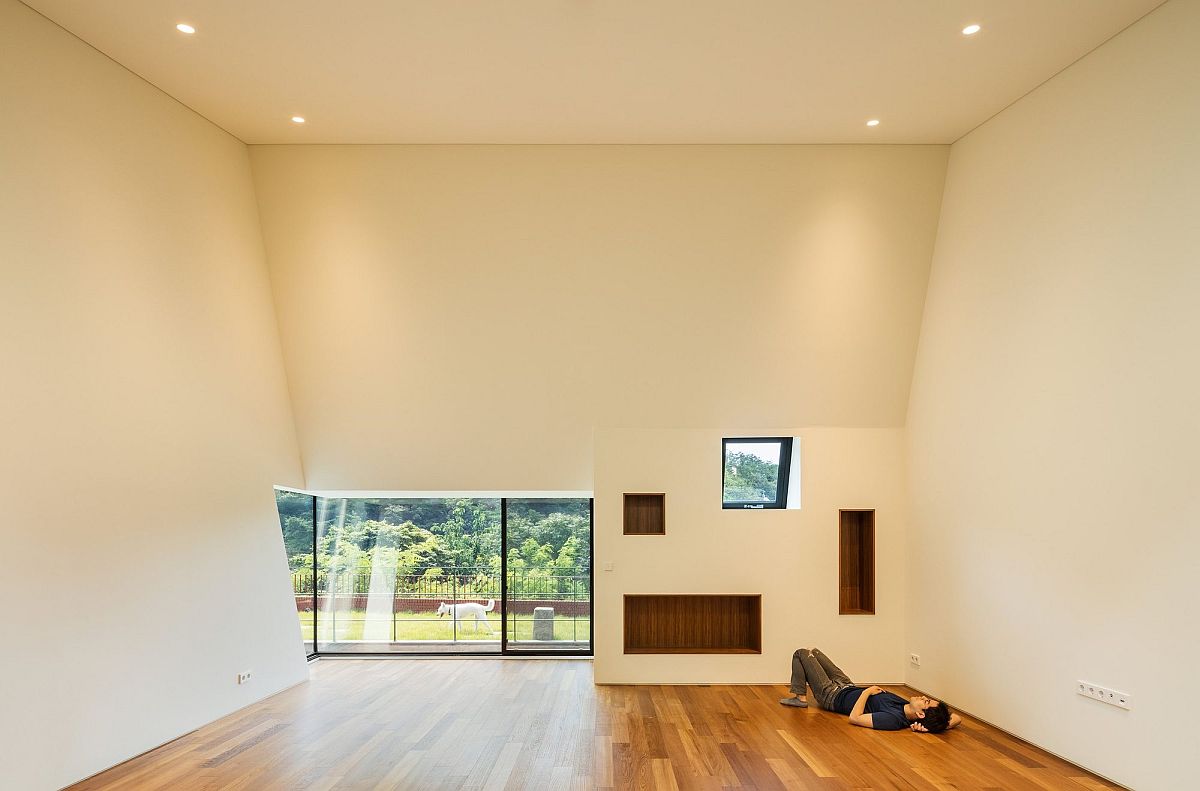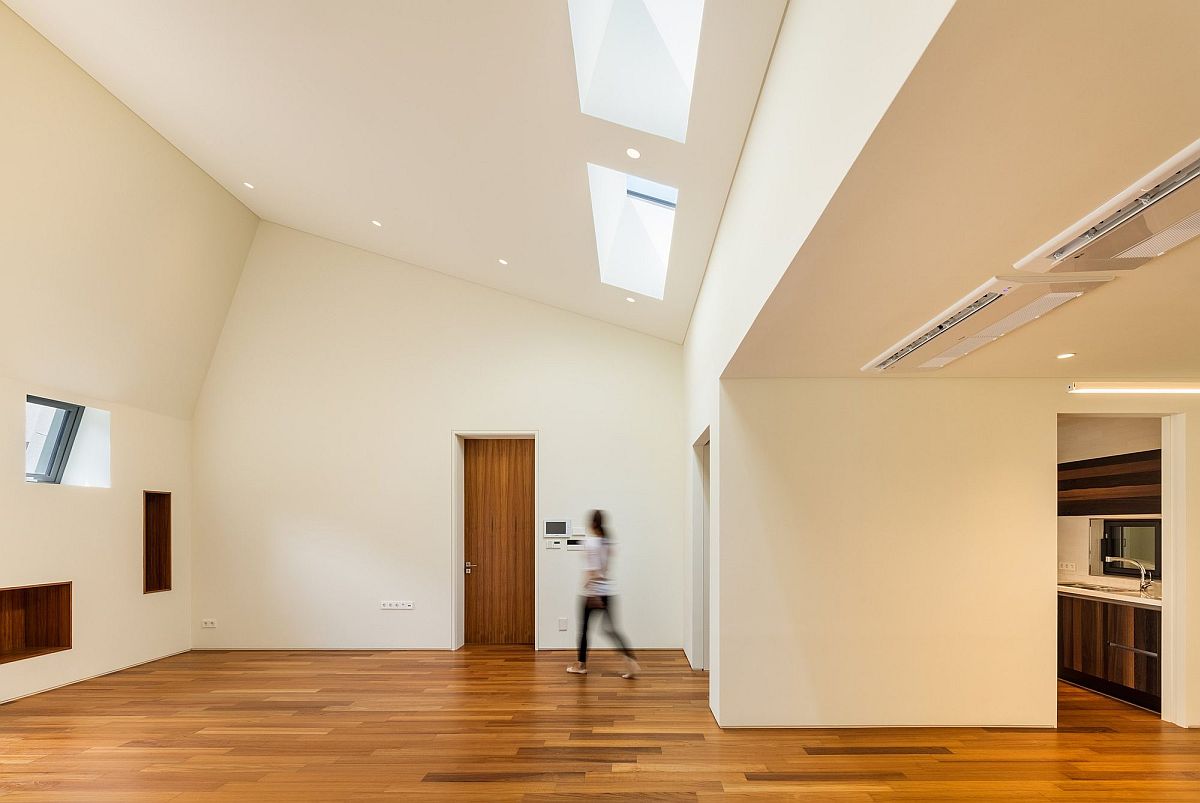 Deep House project was a process of searching creative solutions to work around seemingly conflicting elements such as efficiency and style, function and form and necessity and redundancy. Factors that may seem irrelevant are assigned with critical functions in greater context.
RELATED: Spectacular Home Renovation Frames Imposing Views of Lake Austin and Beyond