The small bathroom is one where trying out too many styles can leave the space feeling cluttered and even claustrophobic at times. This is why we prefer the more modern styles in the tiny bathroom where keeping colors down to one or two helps a lot. But the last few years have seen homeowners and designers trying out styles beyond the transitional and contemporary and those that usher in textural and visual contrast are a hot trend right now. One such small bathroom style that we simply cannot get enough of is rustic. Modern rustic bathrooms combine ergonomics and the more vernacular aesthetics in a seamless fashion.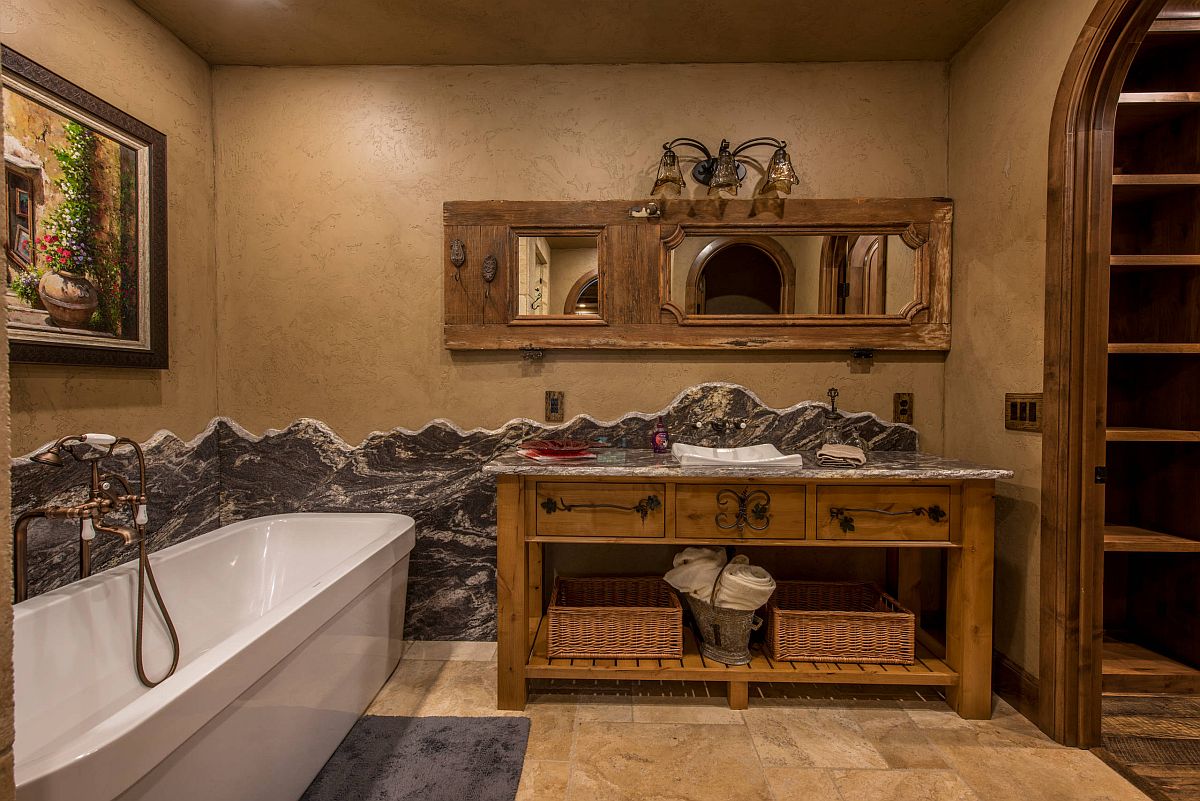 The small bathroom is a surprisingly common feature in most homes across the globe. For some it is a necessity and for others it serves as the spare bathroom, the bathroom in the guest room or even as one that adds functionality to the isolated home office. From the understated to the captivating, the more modern to the completely rustic, this is a look at some of the best rustic bathrooms of 2019 as we head into the New Year. Enjoy!
Bathroom with Natural Finishes
The one advantage you have with the rustic bathroom in small spaces is the ease with which you can try out different finishes without it seeming out of place. Stone walls can shape the backdrop for a beautiful small rustic bathroom and combining it with a live-edge vanity makes the bathroom even more special. Wood and stone can be combined easily in the small bathroom and you will not feel overwhelmed with the use of these multiple textures since there is little visual fragmentation. Put the glass shower area in the corner and you are all set!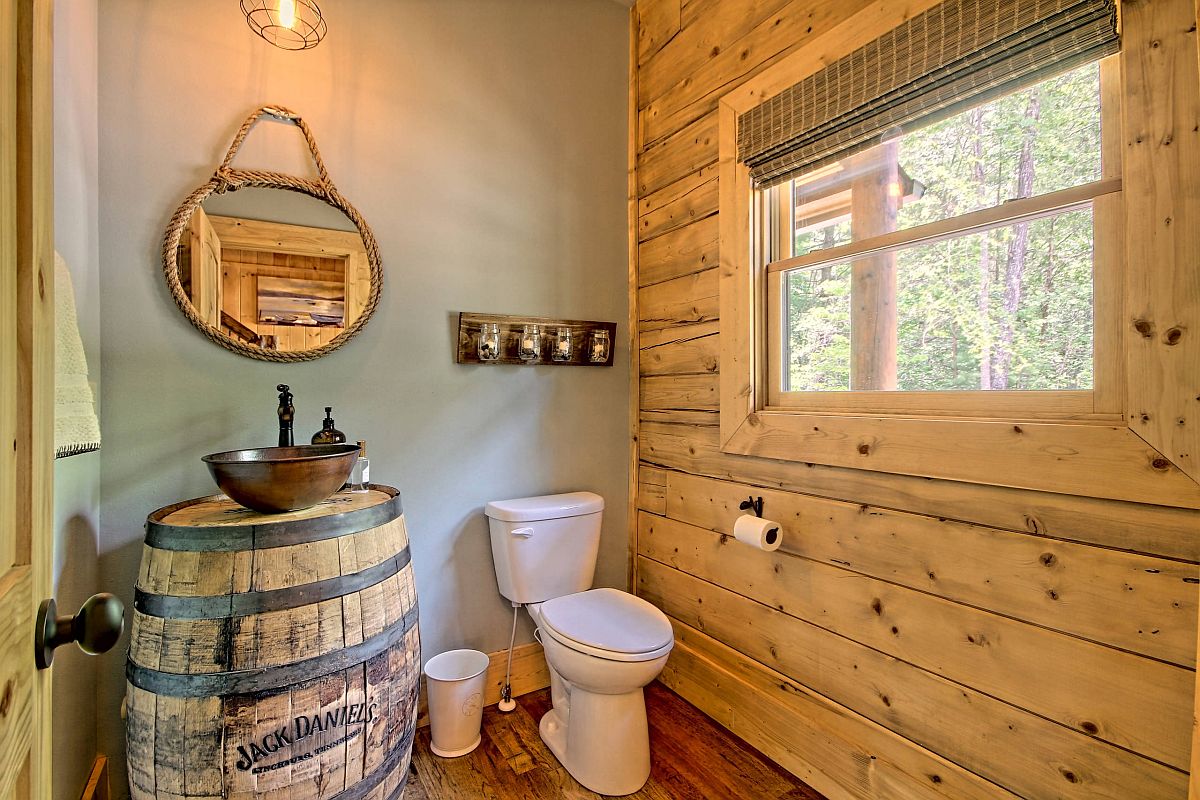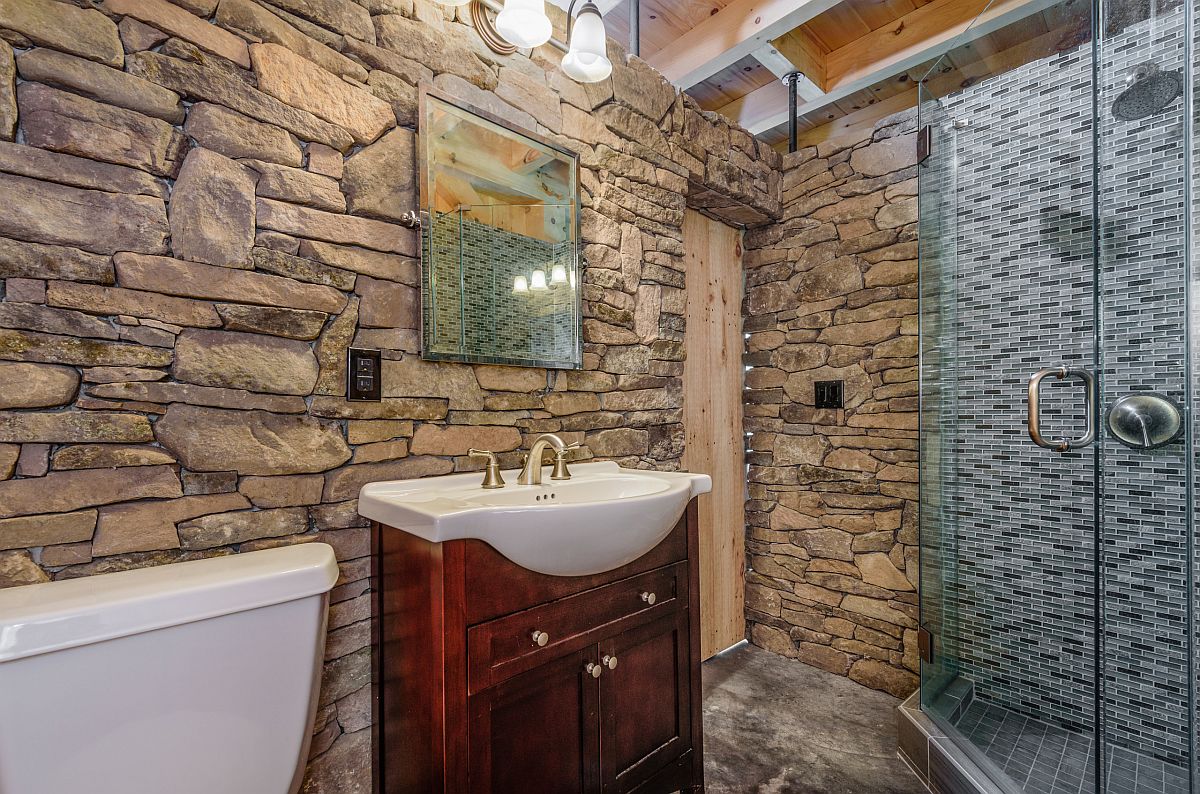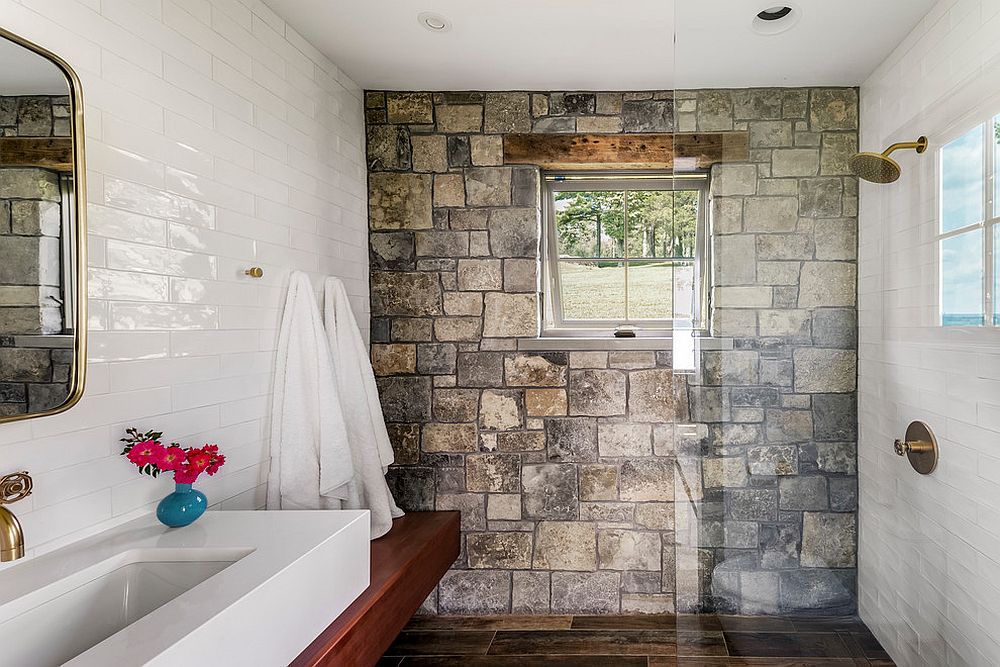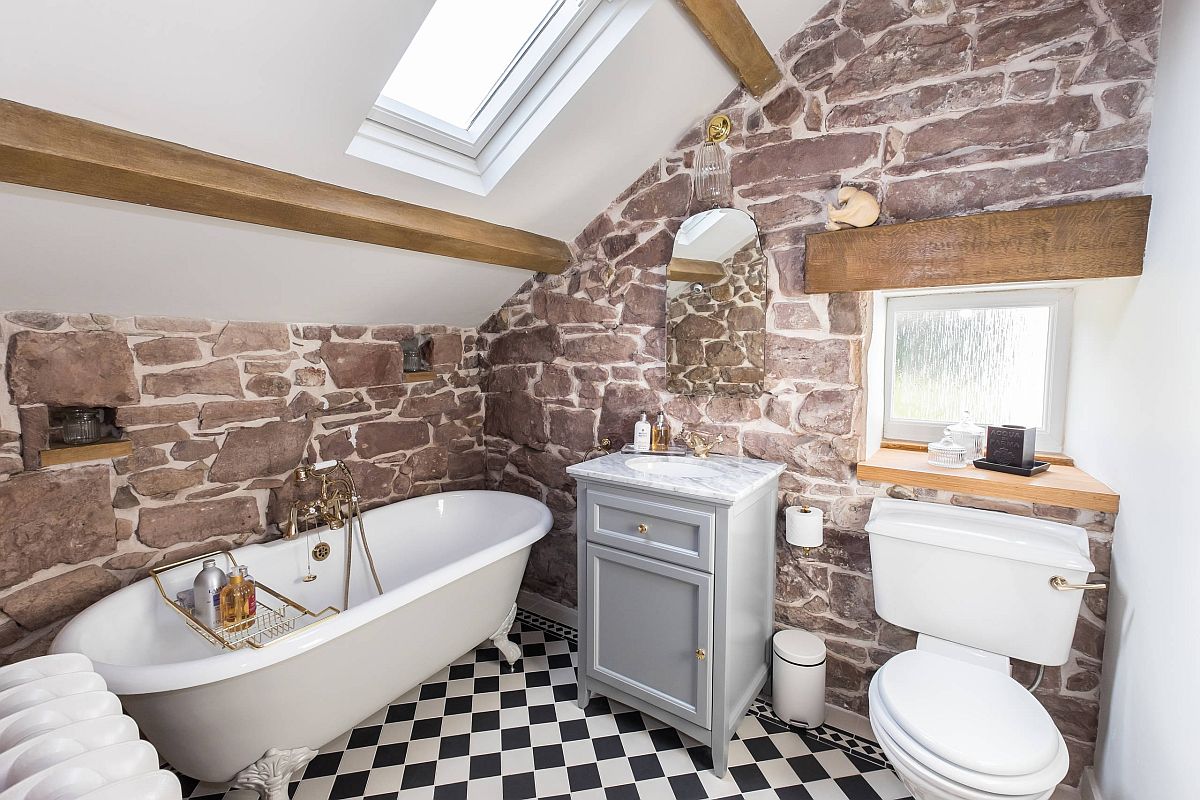 Modernity Clubbed with Rustic Charm
In the small bathroom, it is good to combine modern and rustic finishes as you can achieve a balance between a room that is visually spacious and interesting as well. Polished modern backdrops can be coupled with rustic accents without any fuss and you can usher in just a hint of coziness without going over the top. Throw in a bit of gray into the mix and combine it with wooden vanity along with a glass shower area to create a smart and beautiful bathroom that will serve you well for years to come.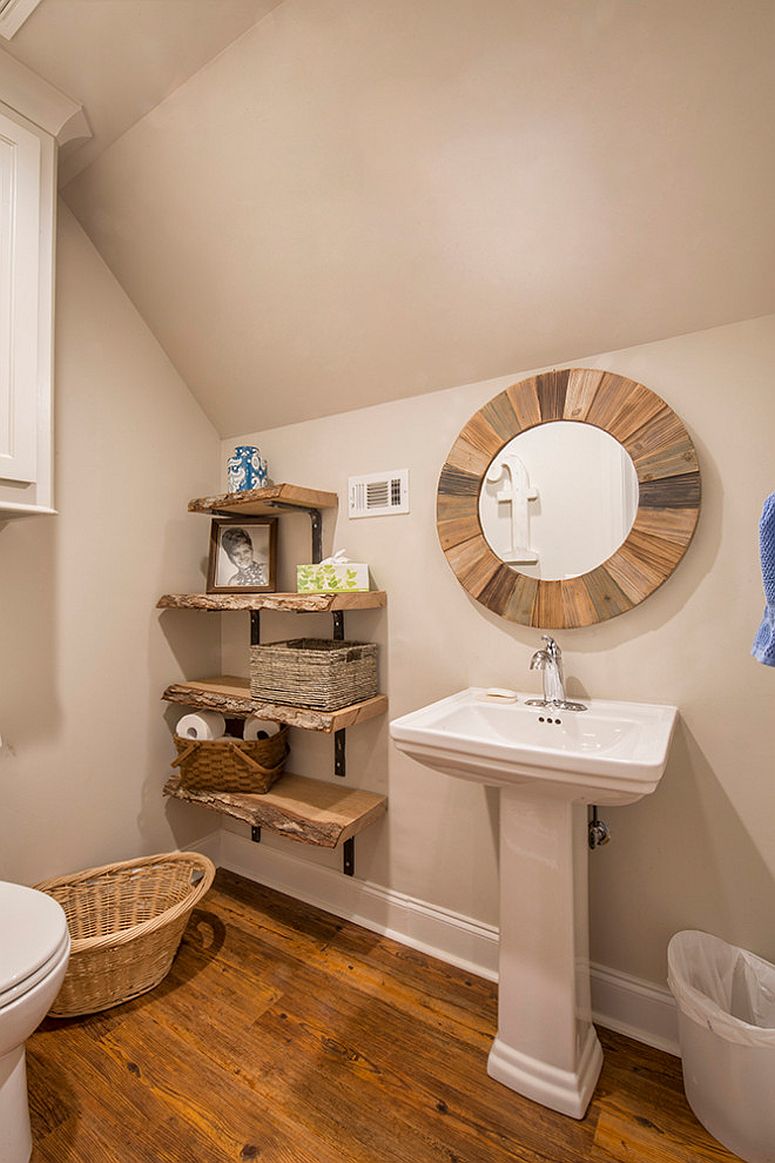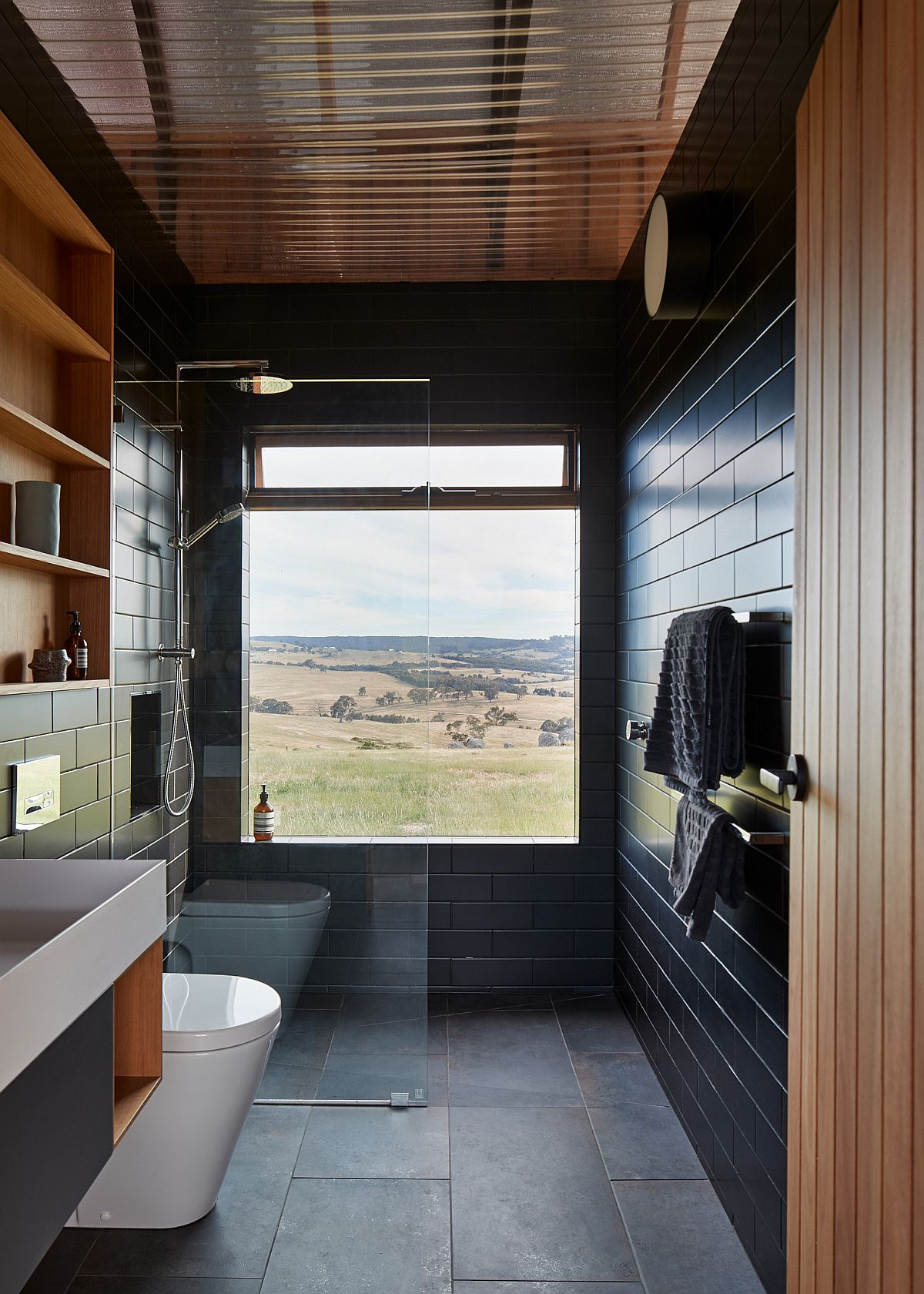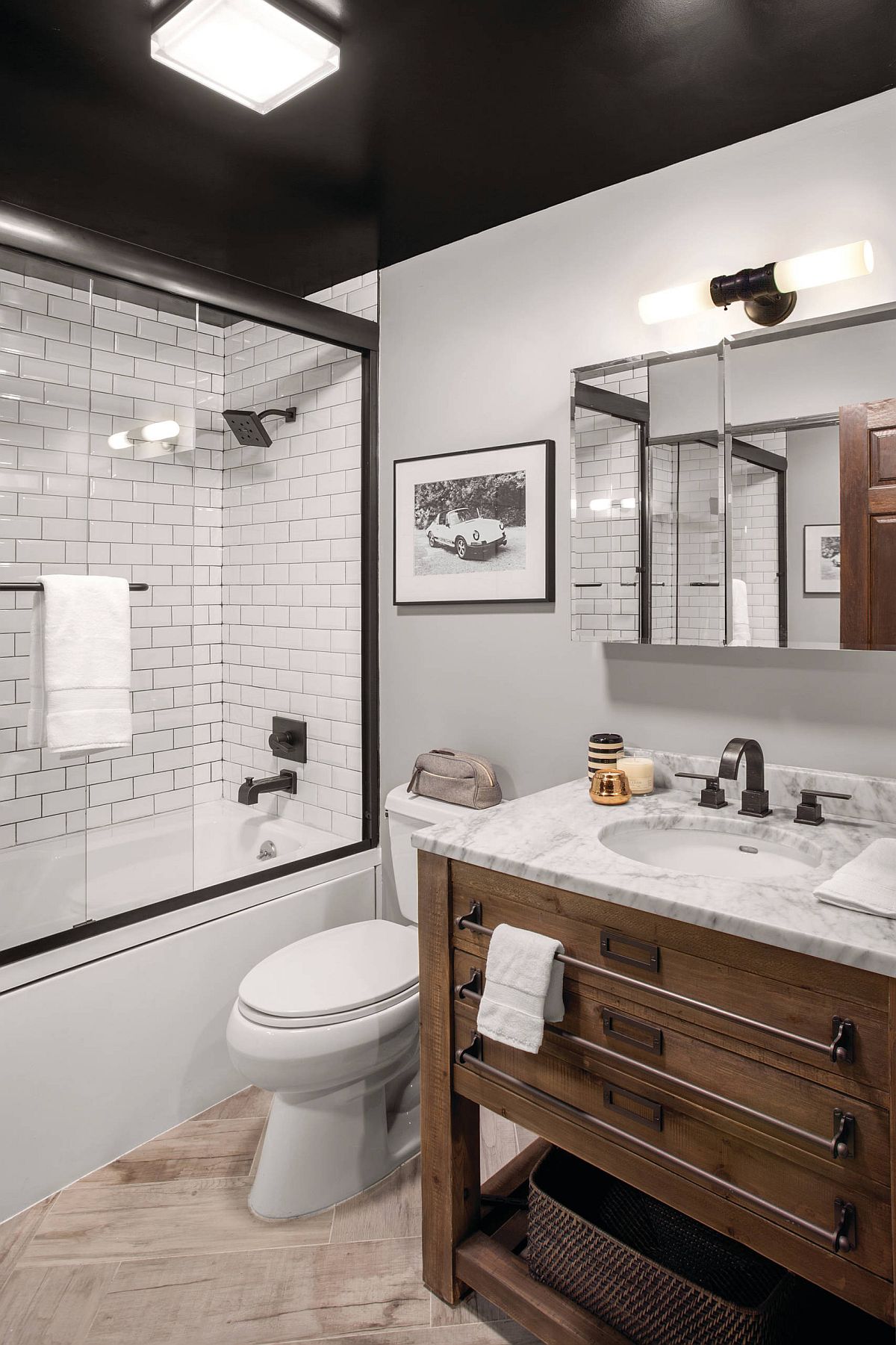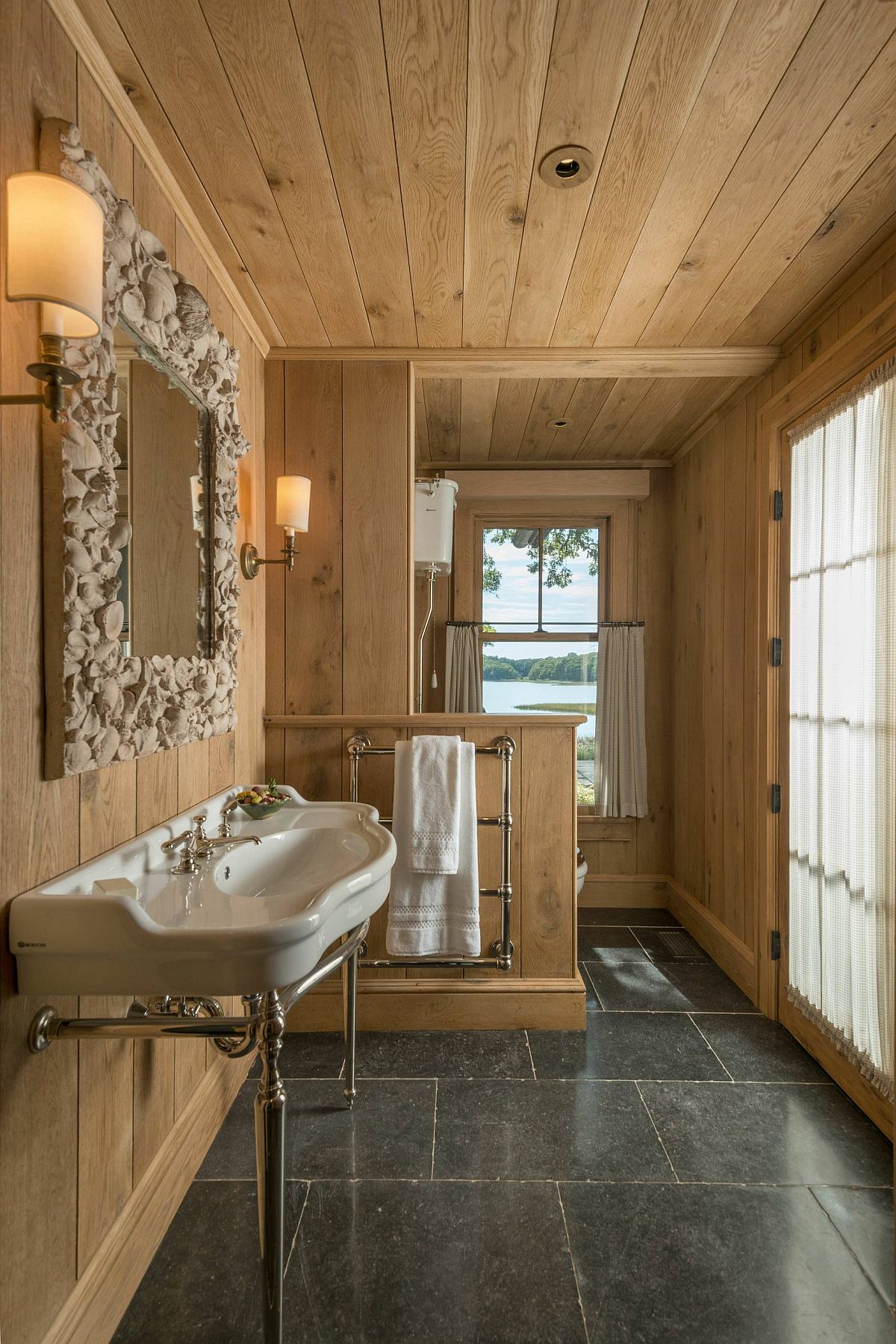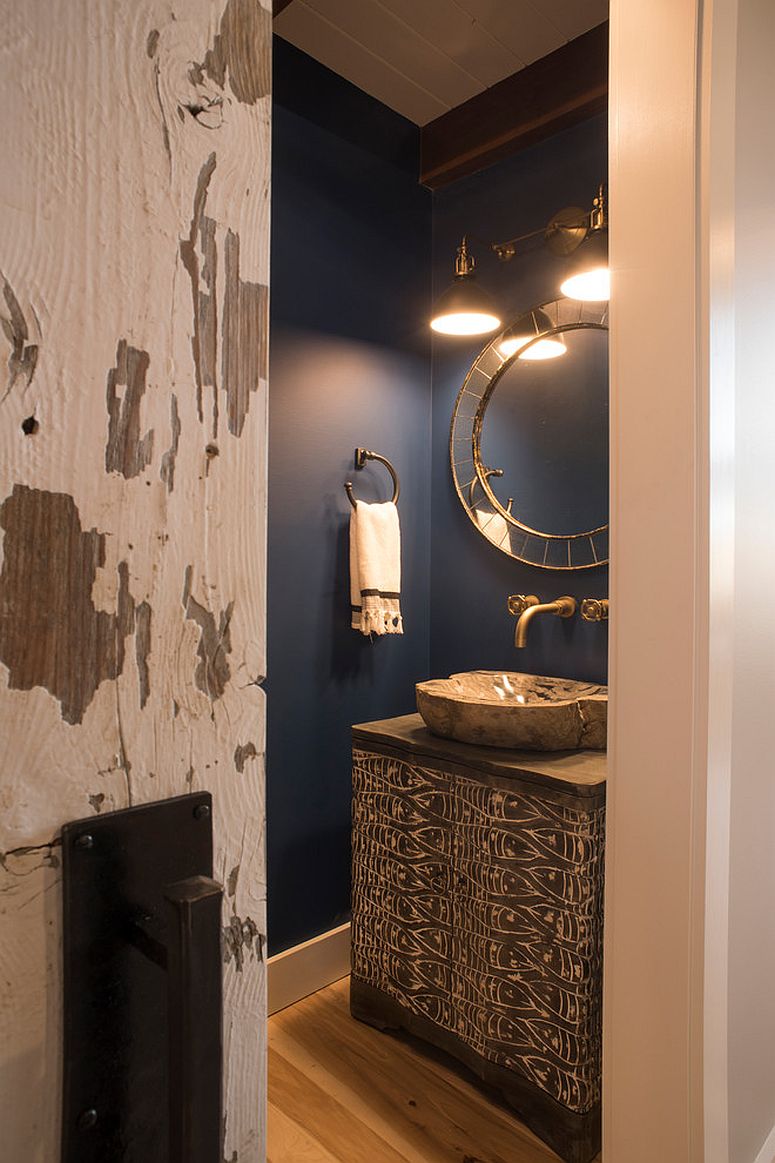 Smart Lighting Makes a Difference
In the small rustic bathroom, lighting makes a big difference to the overall ambiance and getting it right can make or break the space. Couple the right accent lighting next to the mirror above vanity with sconce lighting or pendants while using smart recessed lighting for rest of the room helps with a balanced look. Another approach is to bring ample natural light into the tiny bathroom with a large window or even a central skylight. Using white, light gray and a large mirror in the bathroom gives it an ever roomier visual appeal.