We are awe-struck by the sheer beauty of the landscape every time we take a look at homes and interior inspirations from New Zealand. No matter how you look at it, it is often the scenery outside that ends up stealing the show in this gorgeous nation. The Wairau Valley House sitting just a few minutes away from Blenheim and nestled on a lot that overlooks Wairau River and the valley beyond it is not much different. Designed by Parsonson Architects, the house is draped in concrete and Eucalyptus Saligna with a balance between the warmth of wood and the sterile presence of concrete making a statement in itself. This is a house where the outdoor-indoor interplay is truly seamless!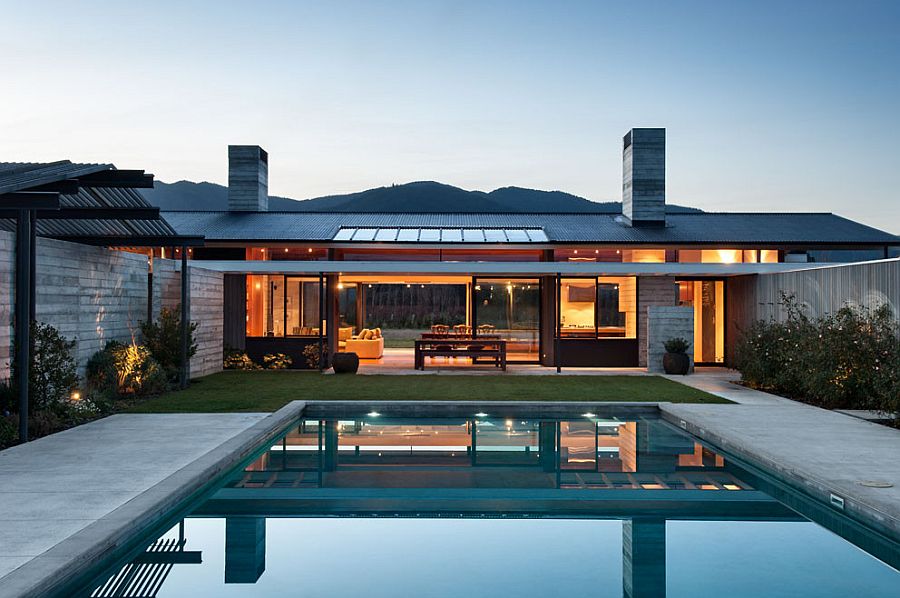 The living area of the house is open in its presence with the kitchen, dining area and other public spaces flowing into the pool and deck outside. A dashing fireplace is the focal point in the living room with half-walls and smart partitions delineating space without stopping light from flowing freely. Floor-to-ceiling glass walls and sliding doors further improve the connectivity with outdoors and the pool area cools the house naturally during the rare hot days.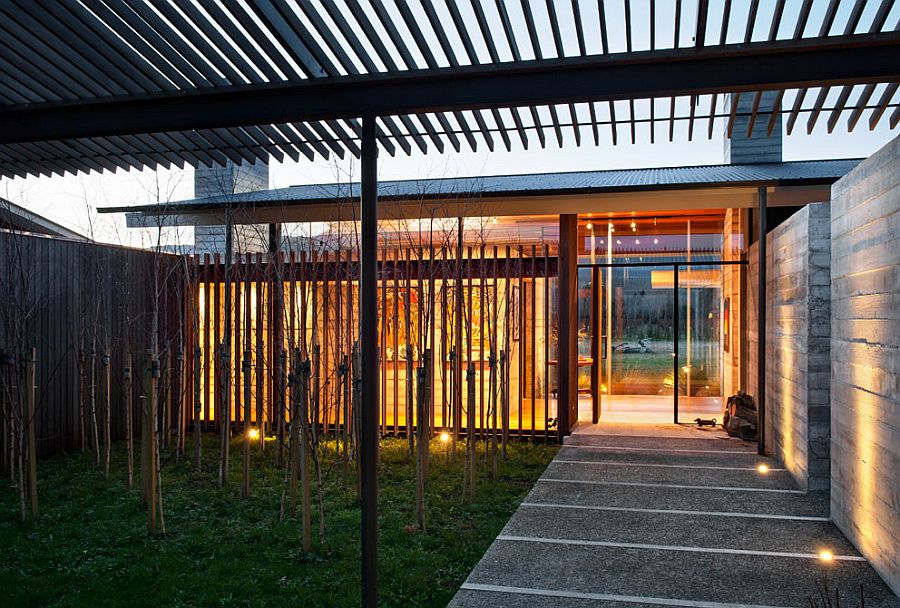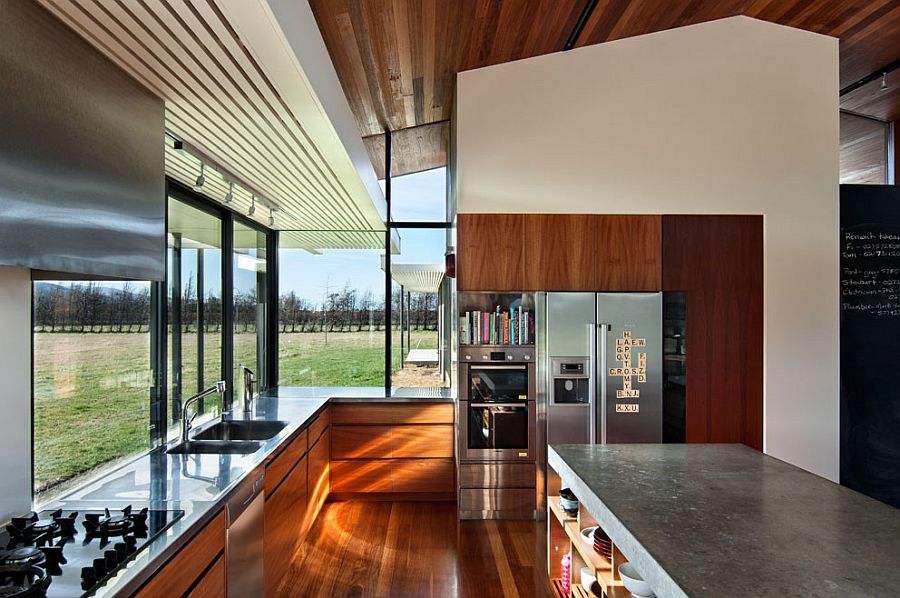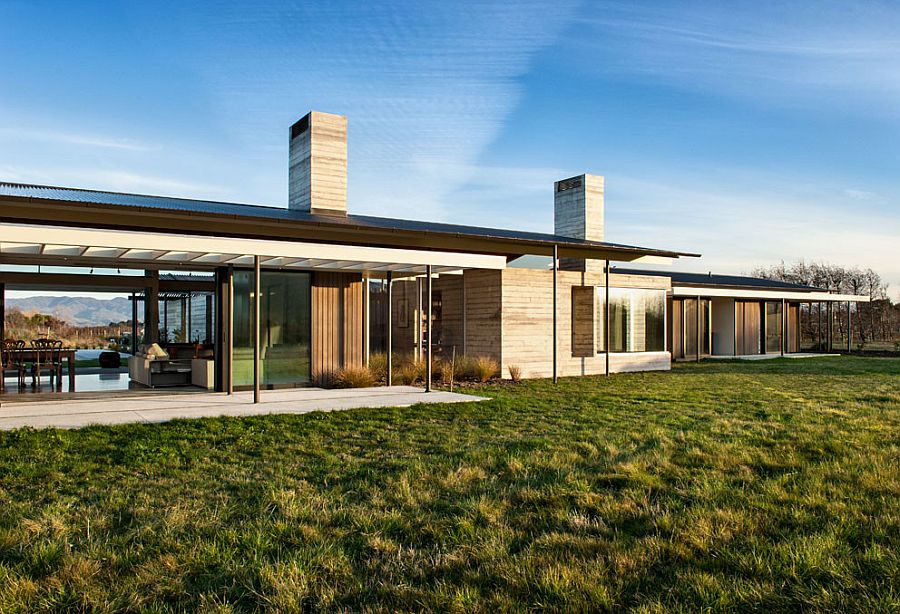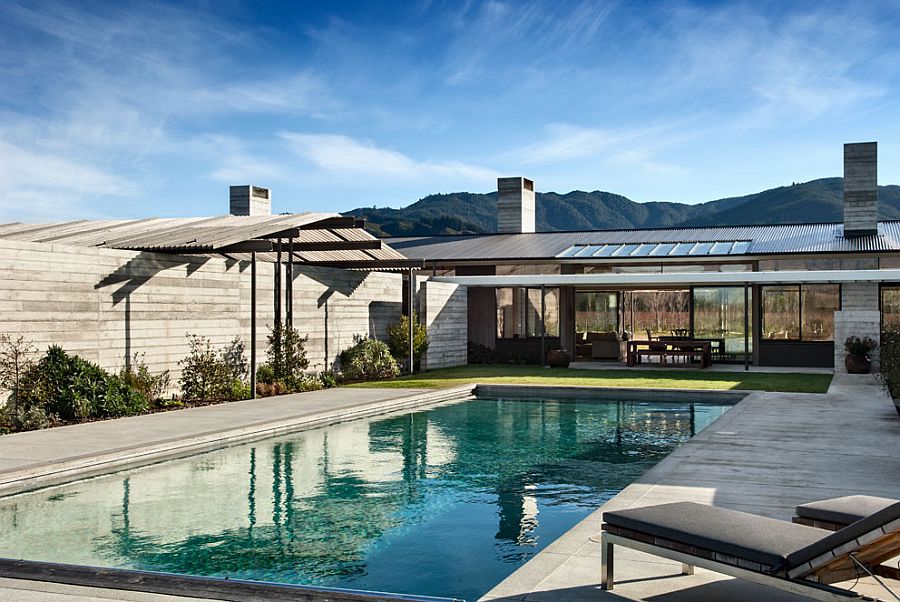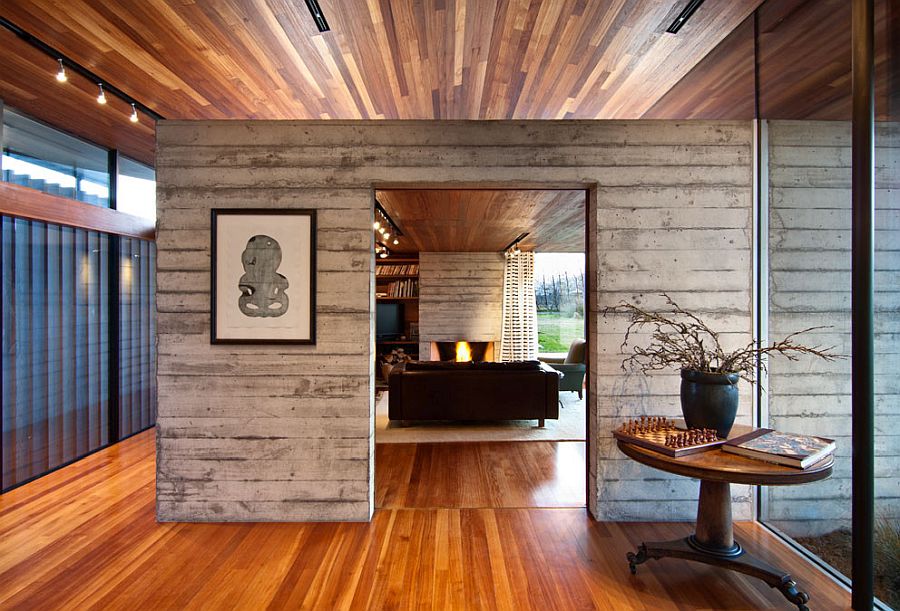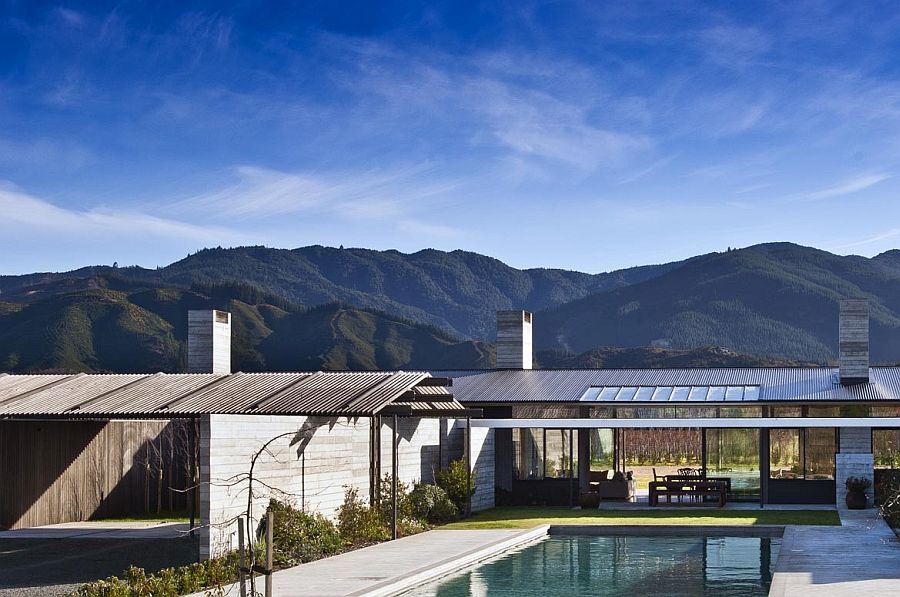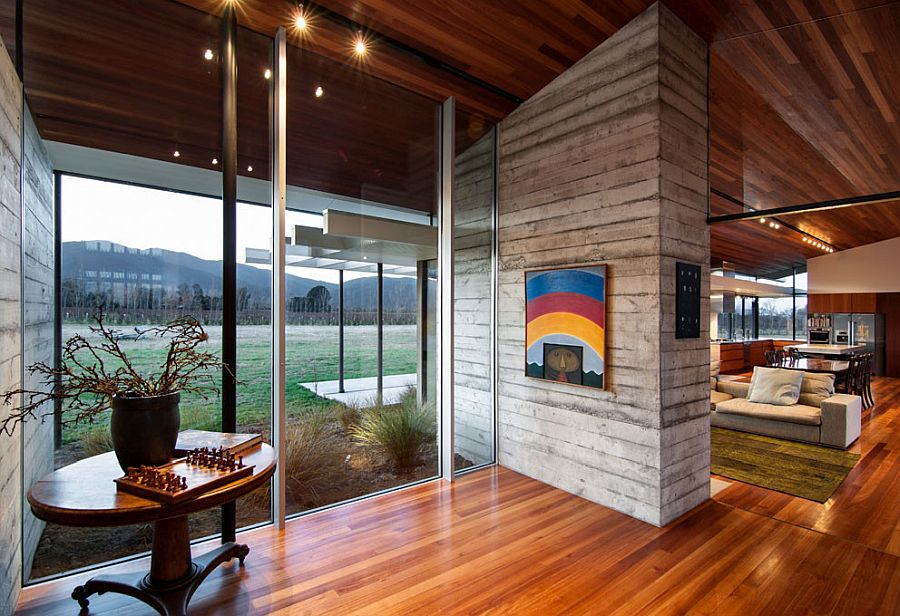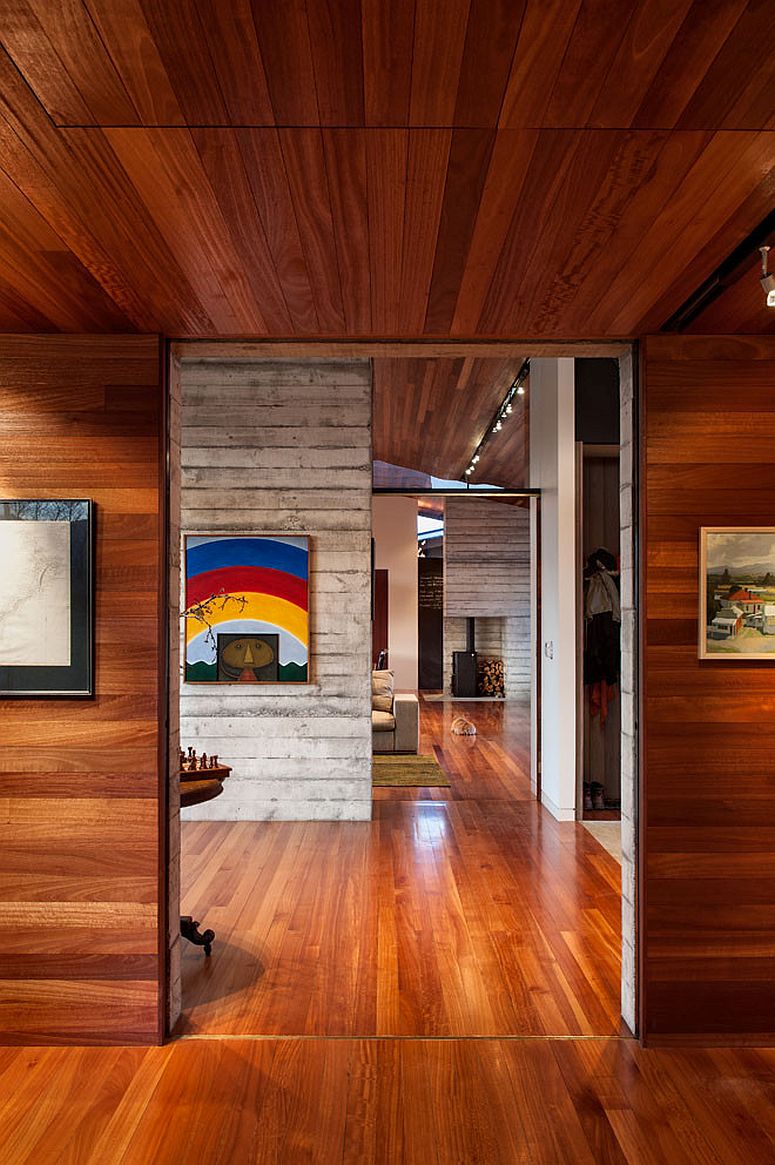 Even in the kitchen one can see the brilliant use of windows in the corner to ensure that there are no dull areas anywhere while the bedrooms offer ample privacy. Gabled roofs, ergonomic shelving, a series of curated gardens and sheltered walkways around the house complete this New Zealand residence where life feels like a vacation in the lap of nature. [Photography: Paul McCredie]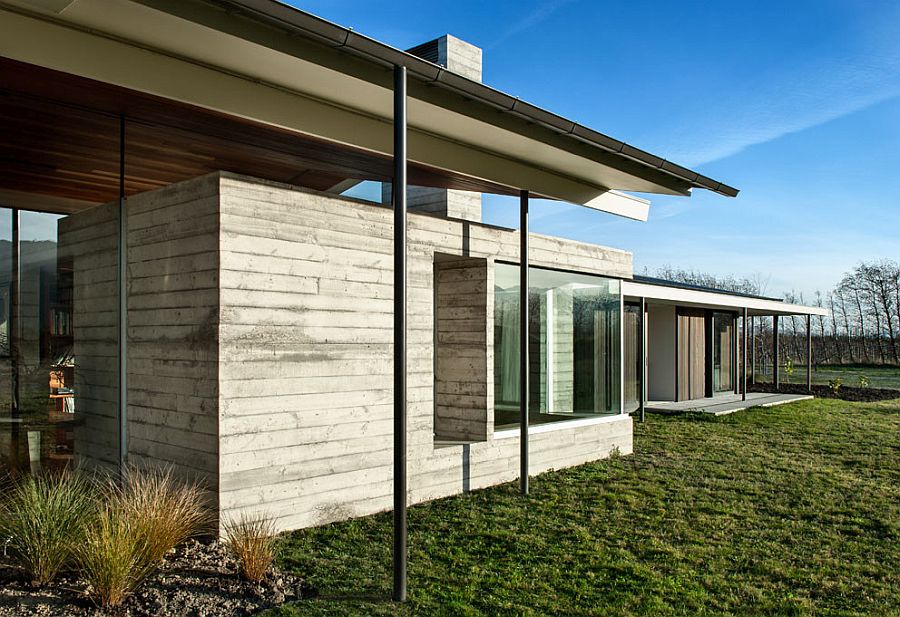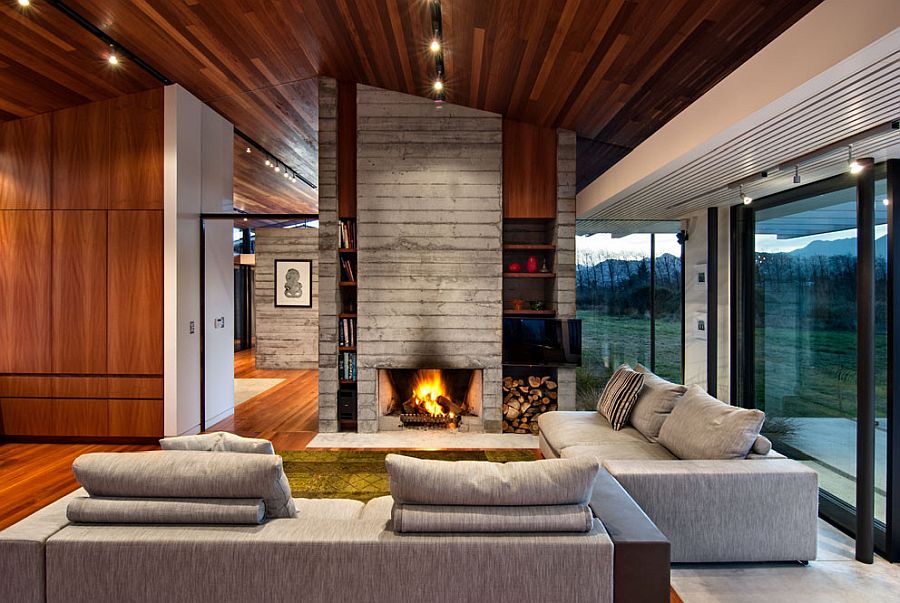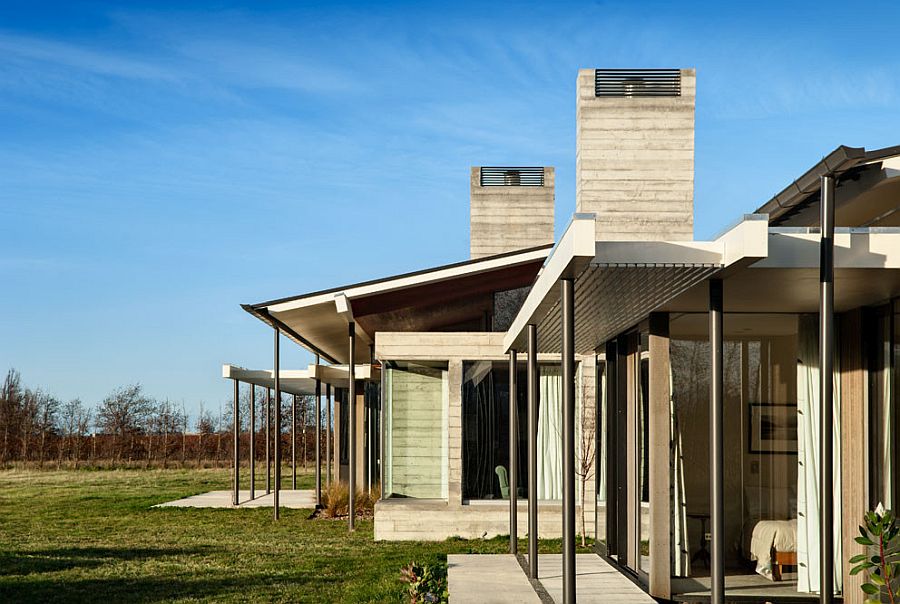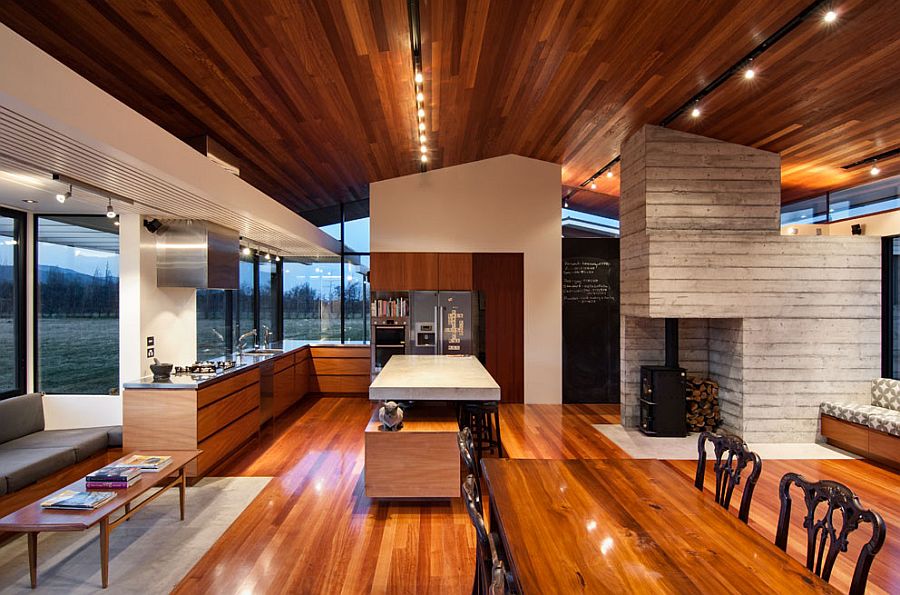 Liked the story? Share it with friends.