Simplicity wrapped in natural goodness and a hint of unpolished elegance – Rustic style is for those who wish to move away from the mundane urban world that surrounds them. It is a style that brings home raw wooden surfaces, natural stone at its captivating best and pops of metal that offer a touch of glitter and glam. At its core the classic rustic style is nothing beyond the bare minimum that made up rural homes ages ago. The modern rustic look takes a cue from these elements and combines them with contemporary touches to deliver a whole new style that is both aesthetic and functional.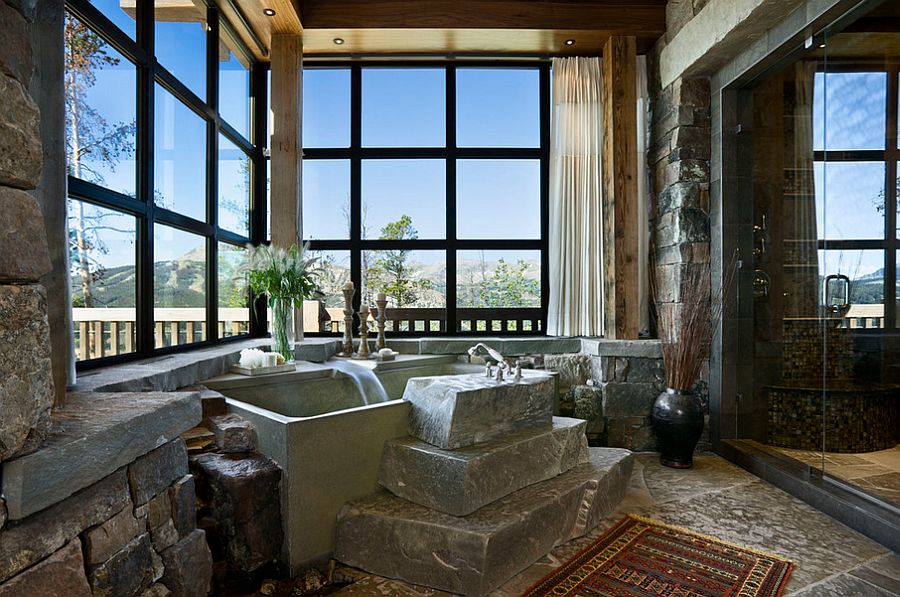 Rustic style bathrooms are absolutely perfect for those who want to replicate the opulence of a luxury spa, but with a touch of natural goodness. While still providing you with a relaxing soak each evening, the rustic bathroom transports you into a simpler, serene world that will quickly morph into your own personal sanctuary. The 50 rustic bathrooms on display today showcase this unpretentious comfort at its mesmerizing best!
Beauty of Natural Stone
The idea of rustic interiors being draped in wood seems all too common, and while the look is indeed a timeless classic, there is another element that delivers the true essence of rustic charm – Stone. That's right, it is natural stone that will end up becoming the showstopper of your new rustic bathroom, if you get the balance and aesthetics spot on. Walls clad in stone coupled with flooring and a ceiling clad in wood can instantly create a compelling rustic bathroom that is completely different from the rest of your home. Do not fret too much if your bedroom or living space exudes a more refined, contemporary look. This will make the stone-and-wood-clad rustic bathroom even more special!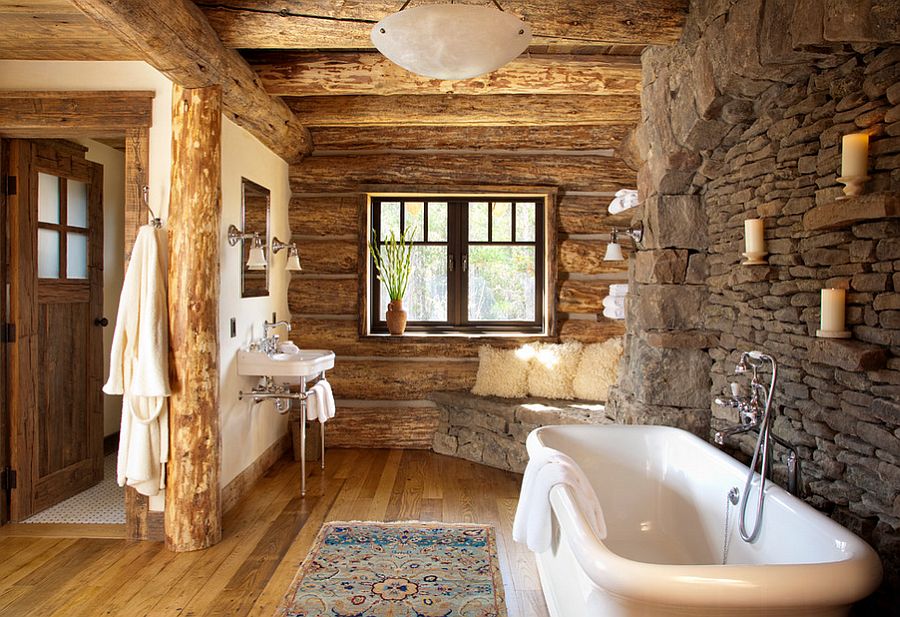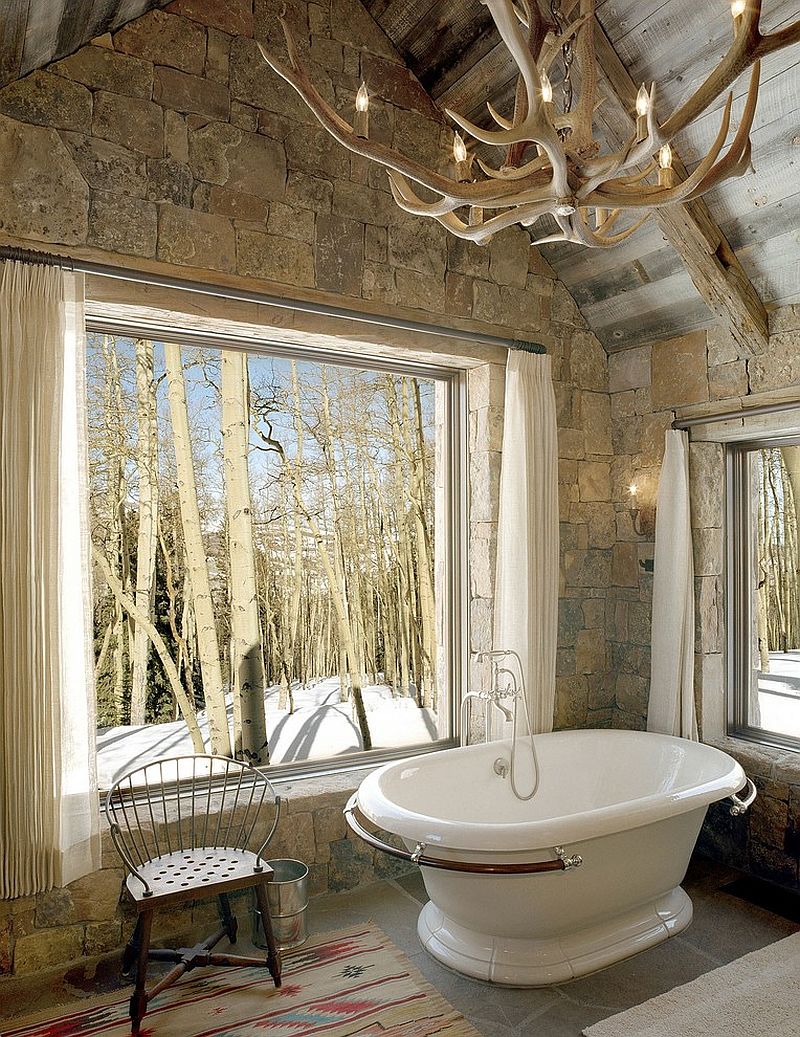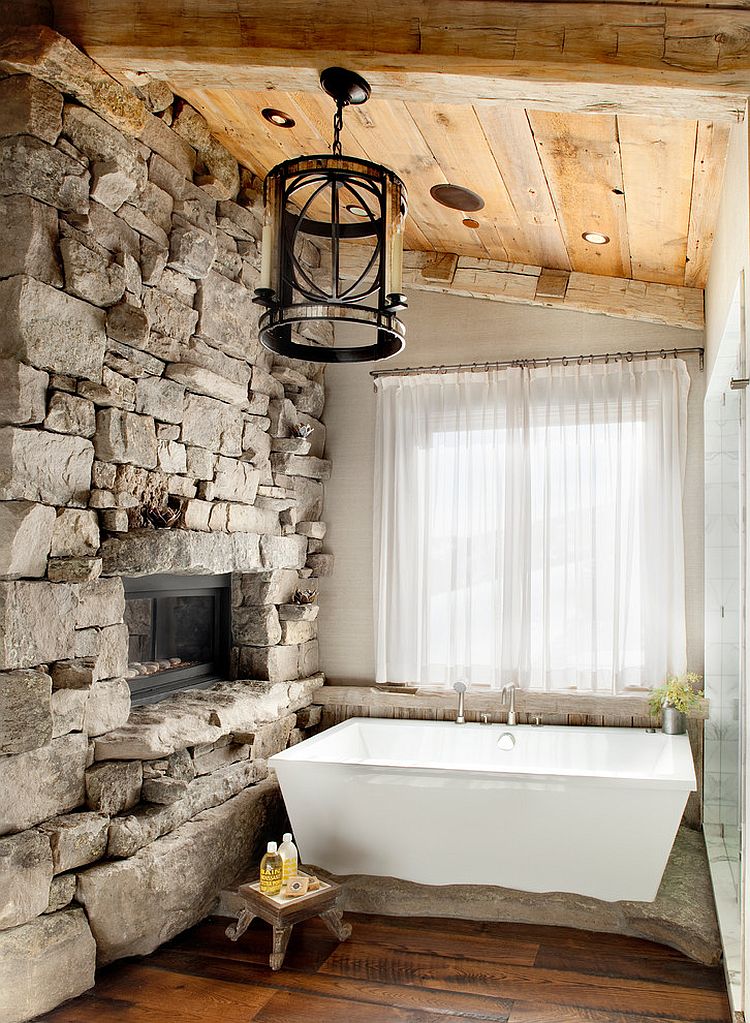 Rustic Bathroom Vanities
One of the most important components of the bathroom that defines its style and theme is the vanity. A simple change in the vanity can bring that subtle rustic flavor that you are after without actually forcing you to undertake a tedious, extensive renovation. This works in modern and traditional bathrooms that already are draped in wood and have a rugged ambiance. Custom vanities crafted from reclaimed wood, old tree trunks and weathered wooden panels look great, as they bring a sense of authenticity to the setting. Add a vintage sink and a mirror above with a rustic, copper frame and you have a dashing focal point in your rustic chic bathroom.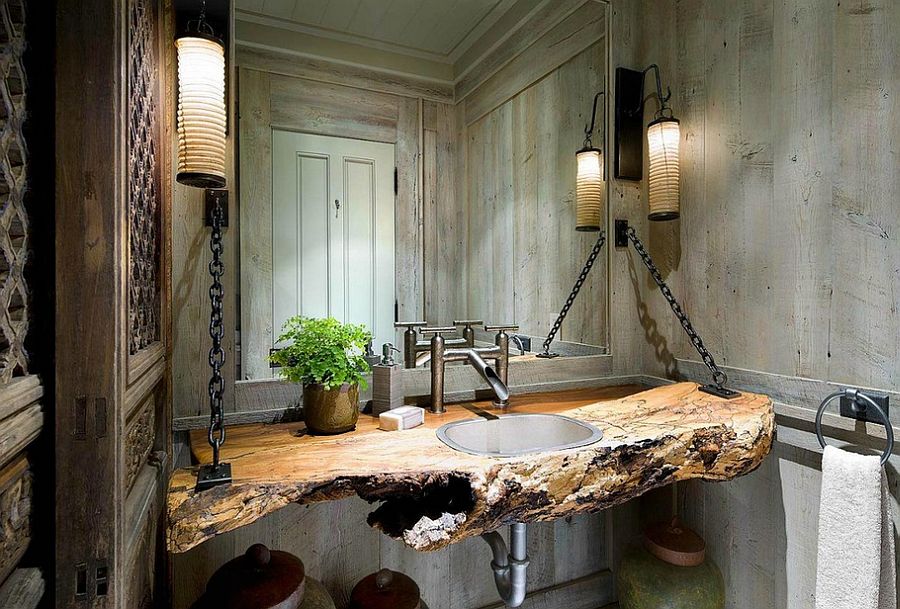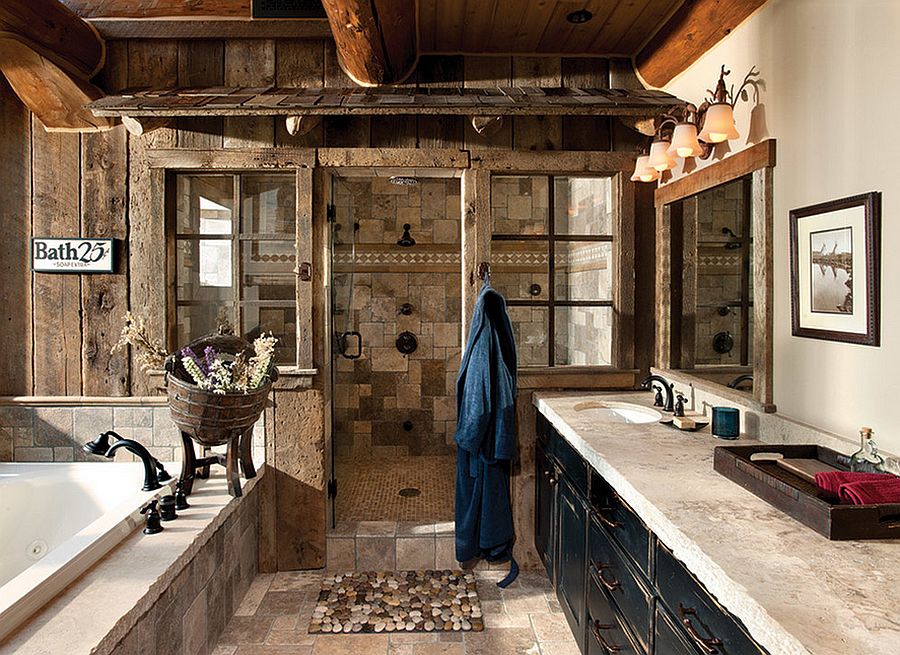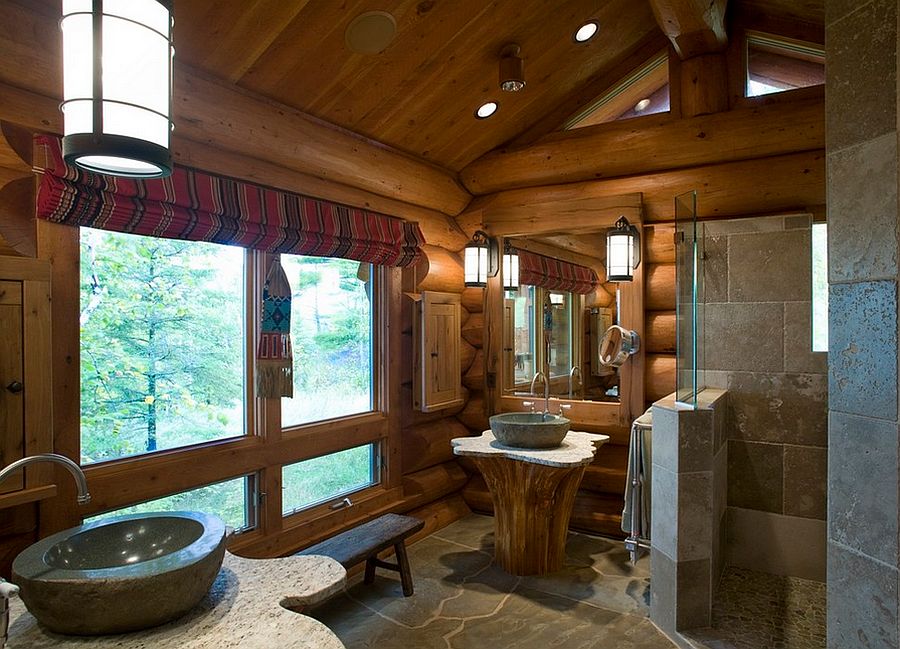 Bathtubs in Copper and Stone
Freestanding bathtubs have made a comeback of sorts in the last few years, and homeowners have seemingly gone a step further by once again embracing the clawfoot bathtub as well. The revival of Midcentury design along with vintage and Art Deco styles has seen the advent of fun, standalone bathtubs that combine the old and the new. With the rustic style, it is the copper bathtub that seems to be heading the trends chart. These shiny additions weather beautifully over time and seem even more appealing. Plus, they become the instant focal point in any bathroom they adorn.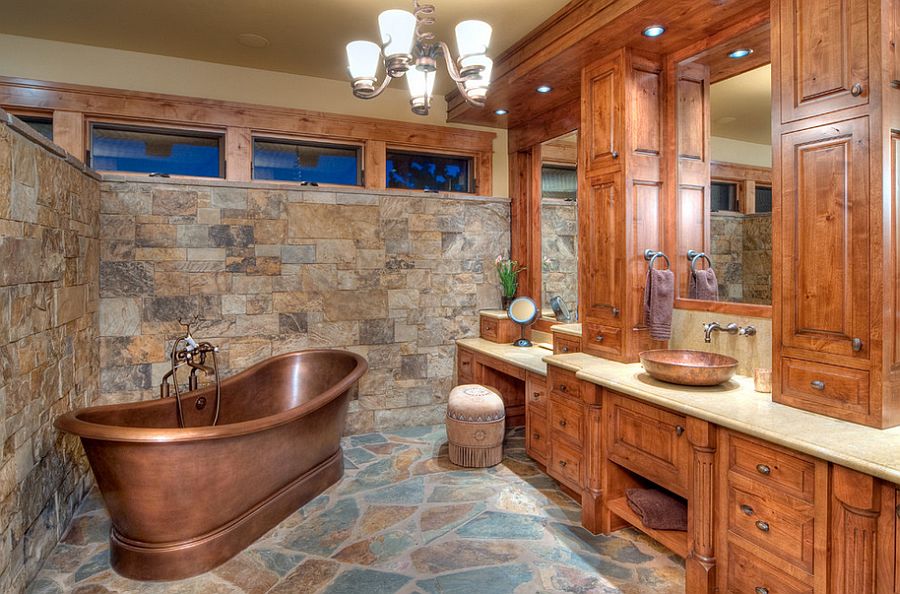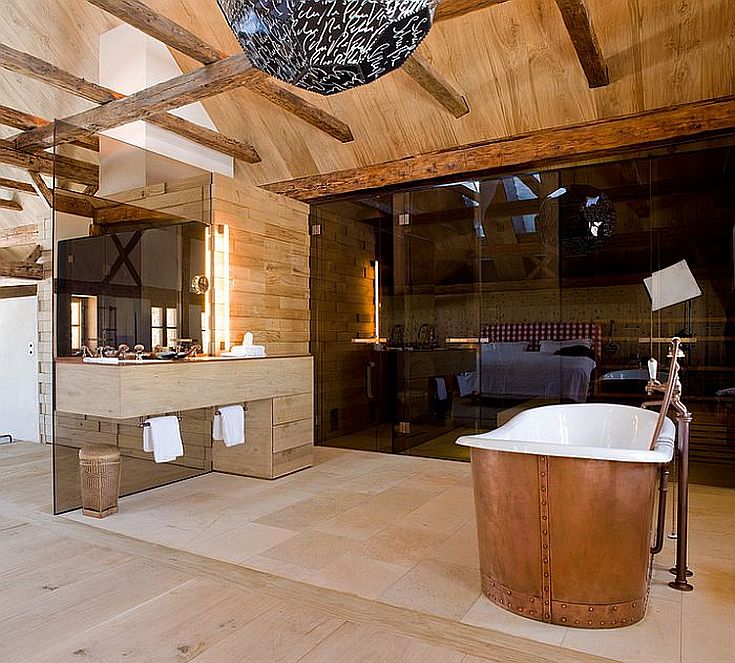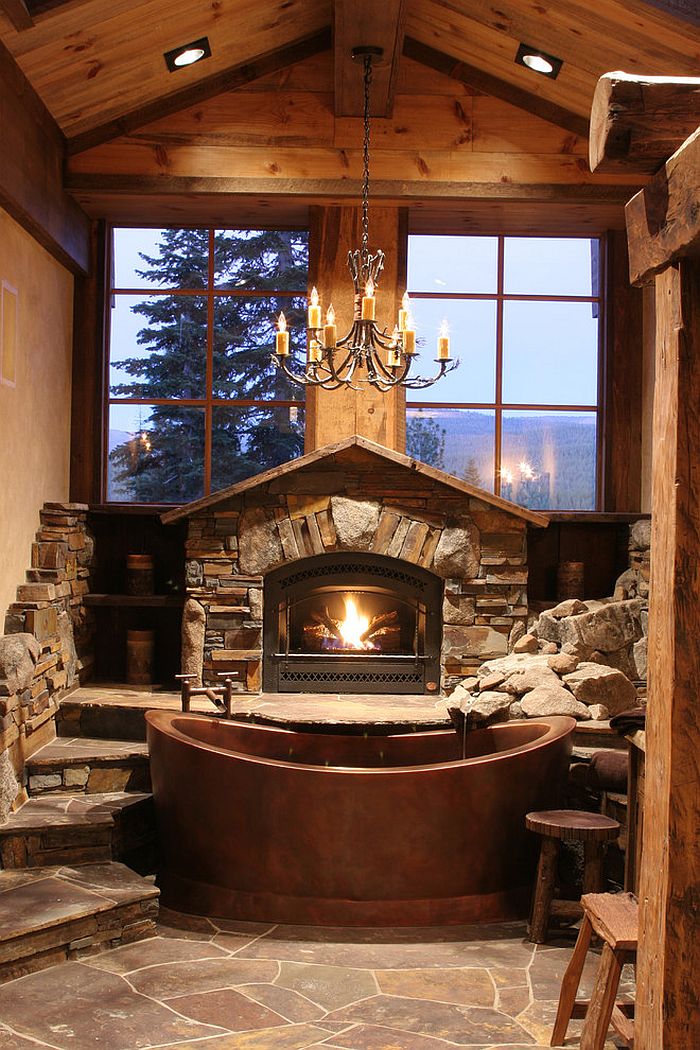 It is said that taking a dip in a bathtub made from the right blend of metals (which includes copper among others) or natural stone can actually do a world of good both for your mood and your health. So, if metal does not fit your style requirement, then think of a custom stone bathtub that delivers the 'natural spa' experience!
Walls with Textural Brilliance
Weathered materials, plastered and brick walls, rough wooden beams, stone and reclaimed decor; textural contrast and organic beauty take precedence over artificiality in the rustic bathroom. All these surfaces convert your mundane, modern bathroom into a cozy, serene escape that offers you a rejuvenating dip every single day. Warm, earthen hues are another must for those looking to create a dreamy rustic bathroom with a vintage vibe. This does not mean you shy away from bright colors. But make sure that the hues that you employ are subtle and have a matte finish.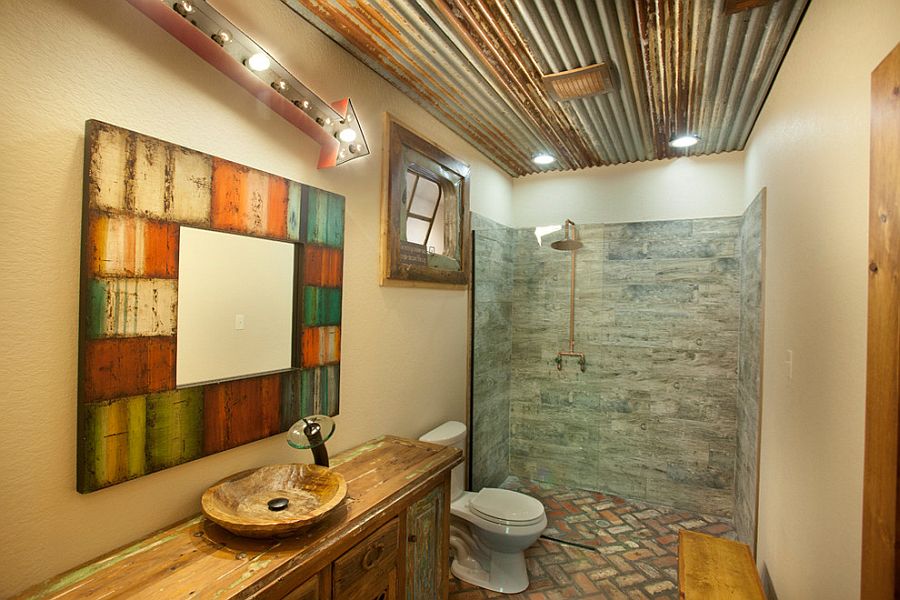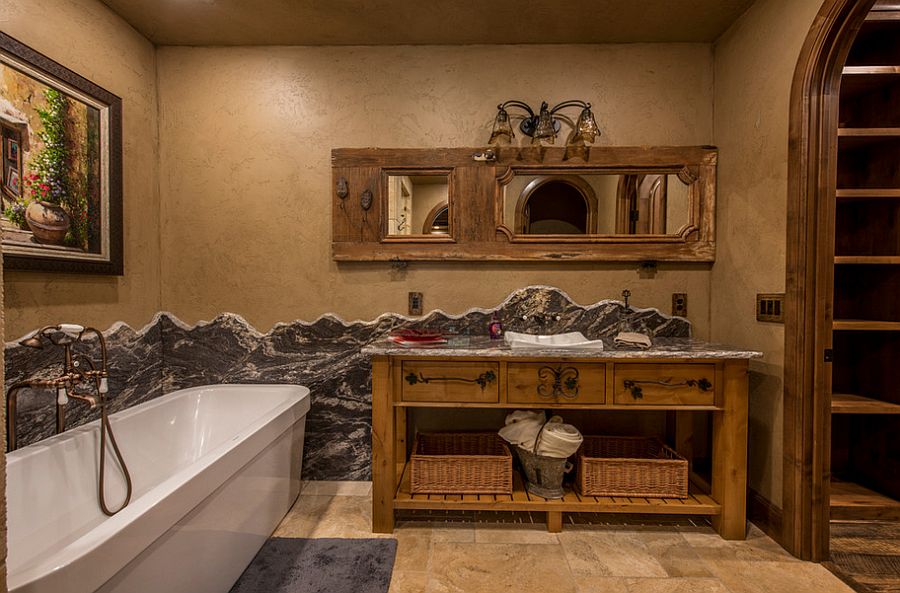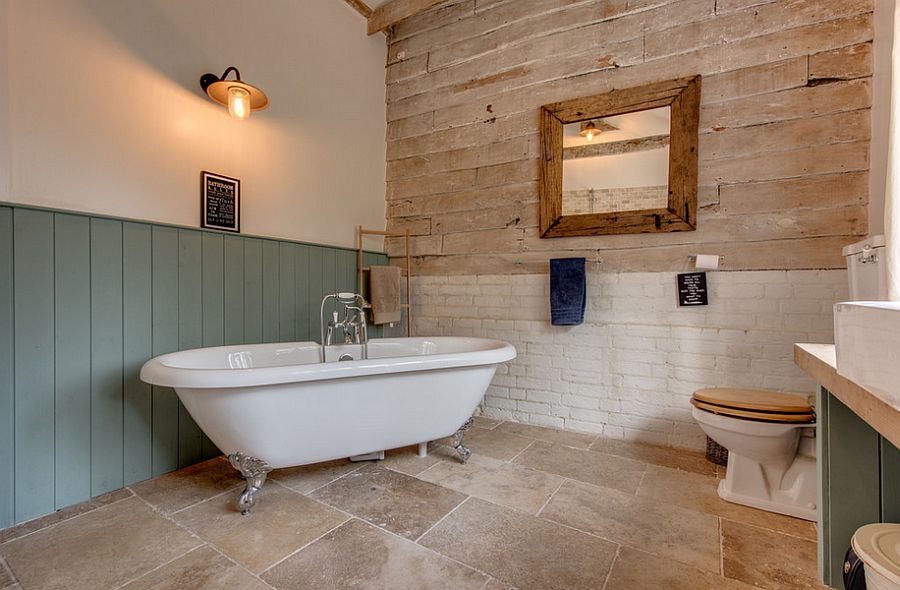 Lighting for the Rustic Bathroom
Since styles such as rustic, farmhouse and industrial were born out of sheer necessity, they tend to work very well when one is elegantly coupled with the other. Industrial-style lighting in the rustic bathroom seems completely at home and brings a hint of excitement to the space. Those shooting for a more log-cabin-inspired look can try out chandeliers and sconces in metal and wood. Couple these artificial fixtures with ample natural ventilation and you have a beautiful rustic bathroom that is both cheerful and classy.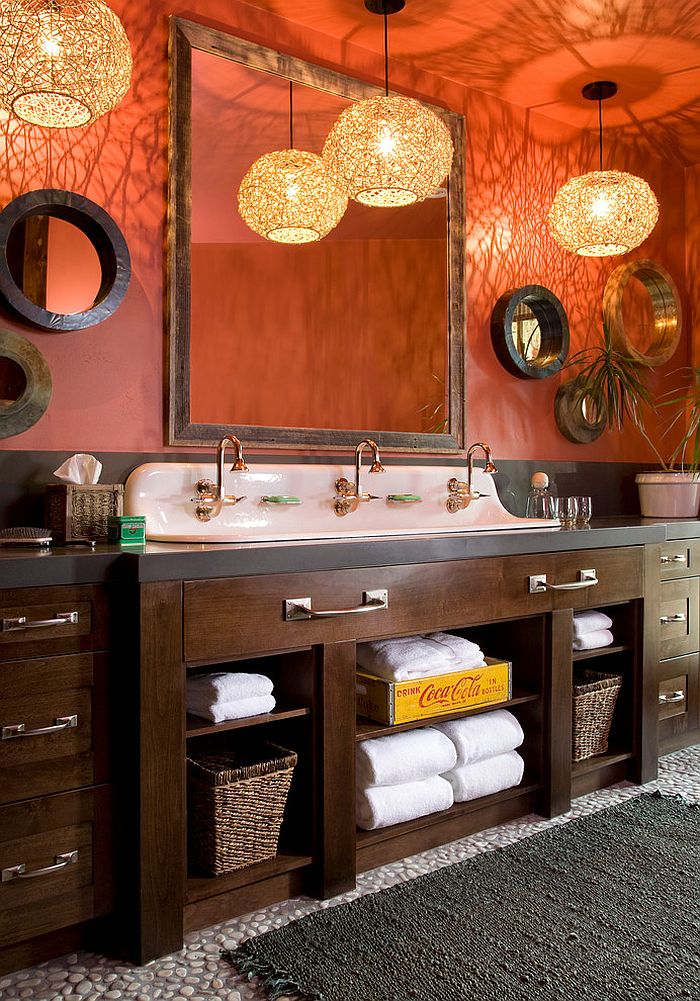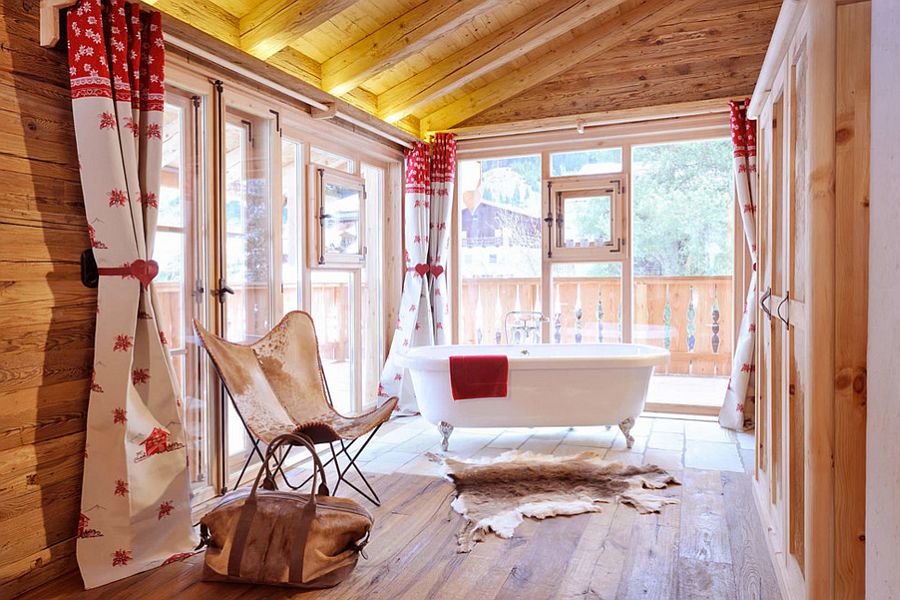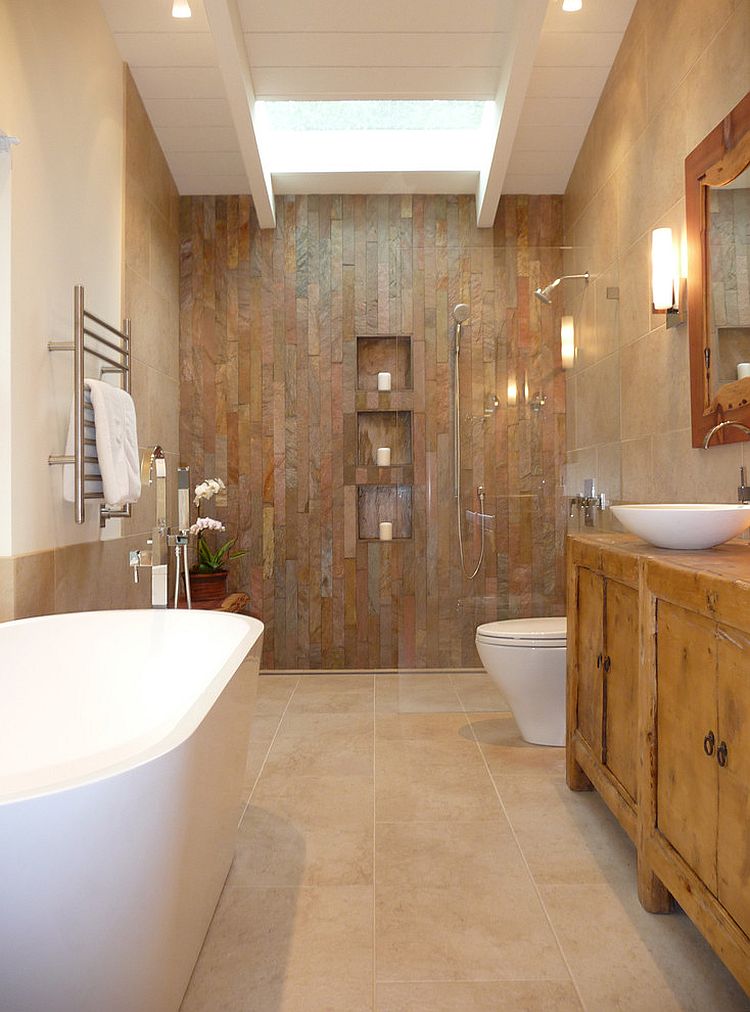 From bringing back nostalgic memories of that childhood holiday in the mountain cabin to providing the ambiance and opulence of the natural spa right at home, rustic bathrooms are for those who love both nature and unpretentious design. And once you take the plunge, you might just be tempted to extend the style to your bedroom as well!