Some details of kitchen design seem all too obvious and get our attention instantly. Then there are features that we consider add-ons and yet make a big difference to our kitchen both in terms of aesthetics and ergonomics. The pantry is undoubtedly one such space. Most of us go about planning for a pantry without much thought. It is only after you have lived with one for a few weeks do you realize that this storage space requires as much attention to detail and functionality as the rest of the kitchen. From providing a space to stock food in those ultra-chilly winter days when you might get snowed in to keeping the kitchen organized, a perfect pantry design does it all!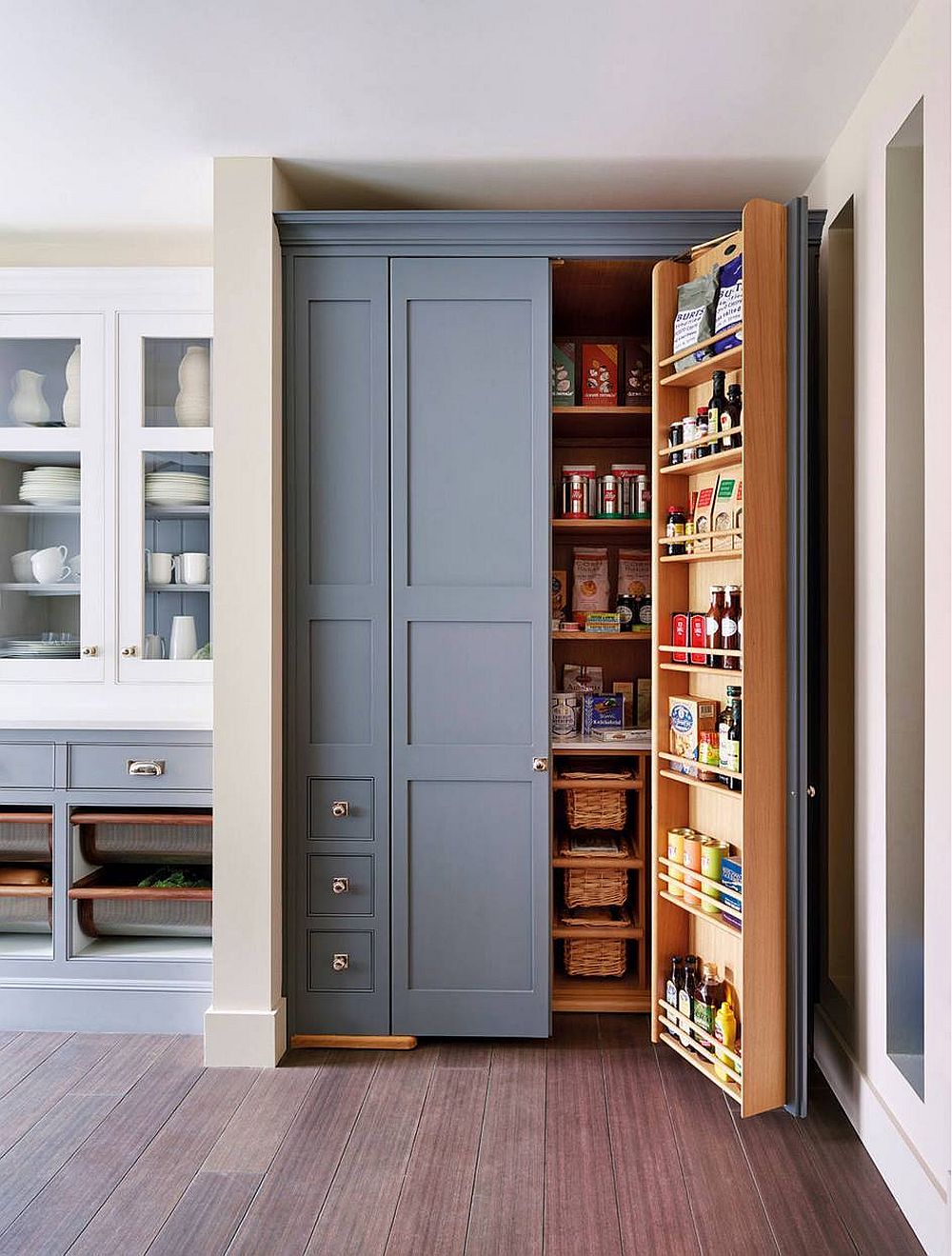 Space is often the biggest constraint when homeowners start planning for a pantry. But even in the most congested and tiny home, there is always a nook that can be turned into the pantry. Sometimes it sits right there in the kitchen and on other occasions we need to look elsewhere to find some precious shelf space. But with a hint of ingenuity and right planning, you can design an efficient pantry that serves most of your needs. Space-savvy and trendy, here are 10 small pantry ideas to get you started –
Part of Kitchen Cabinetry
Most modern homes simply do not have enough space for a walk-in pantry and in most cases; homeowners simply do not need so much of storage space anyway. A cabinet pantry takes up a lot less space and offers you lot more centralized storage room. This means you have all you need just an arm's length away and unlike in case of the walk-in pantry, it is not a constant trip up the ladder to find something on the top shelf. Sure, there is the added expense of turning one of your kitchen shelves into a pantry, but accommodating one into your existing kitchen does help immensely.
RELATED: Storage Solutions: Trendy Kitchen Islands with Space-Savvy Cabinets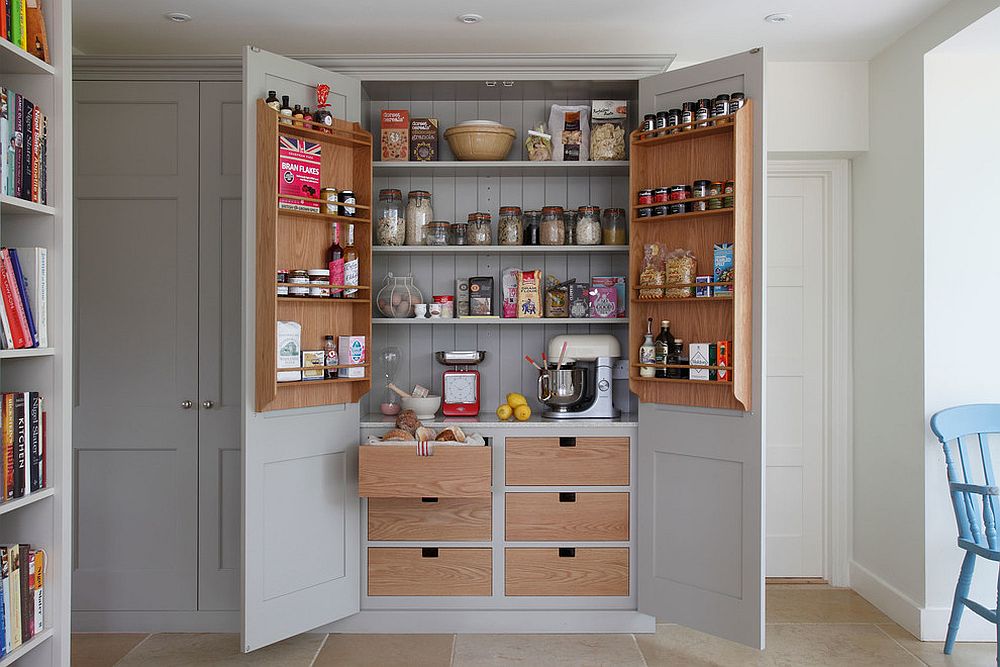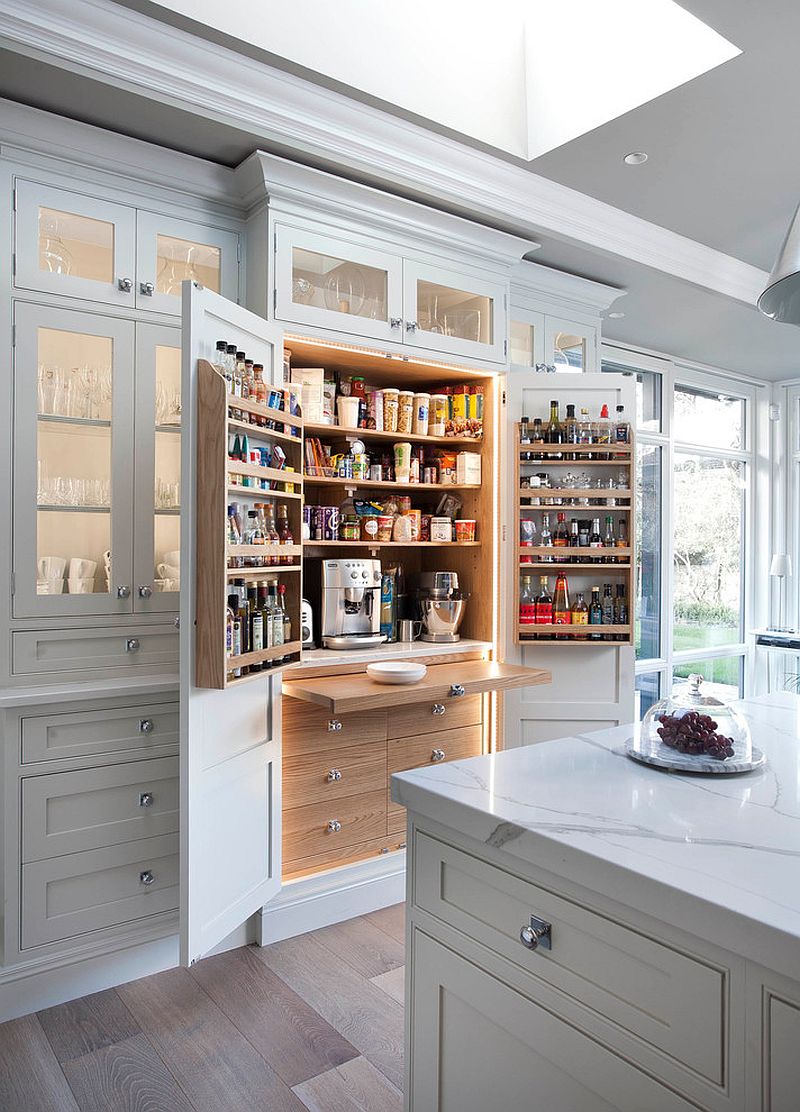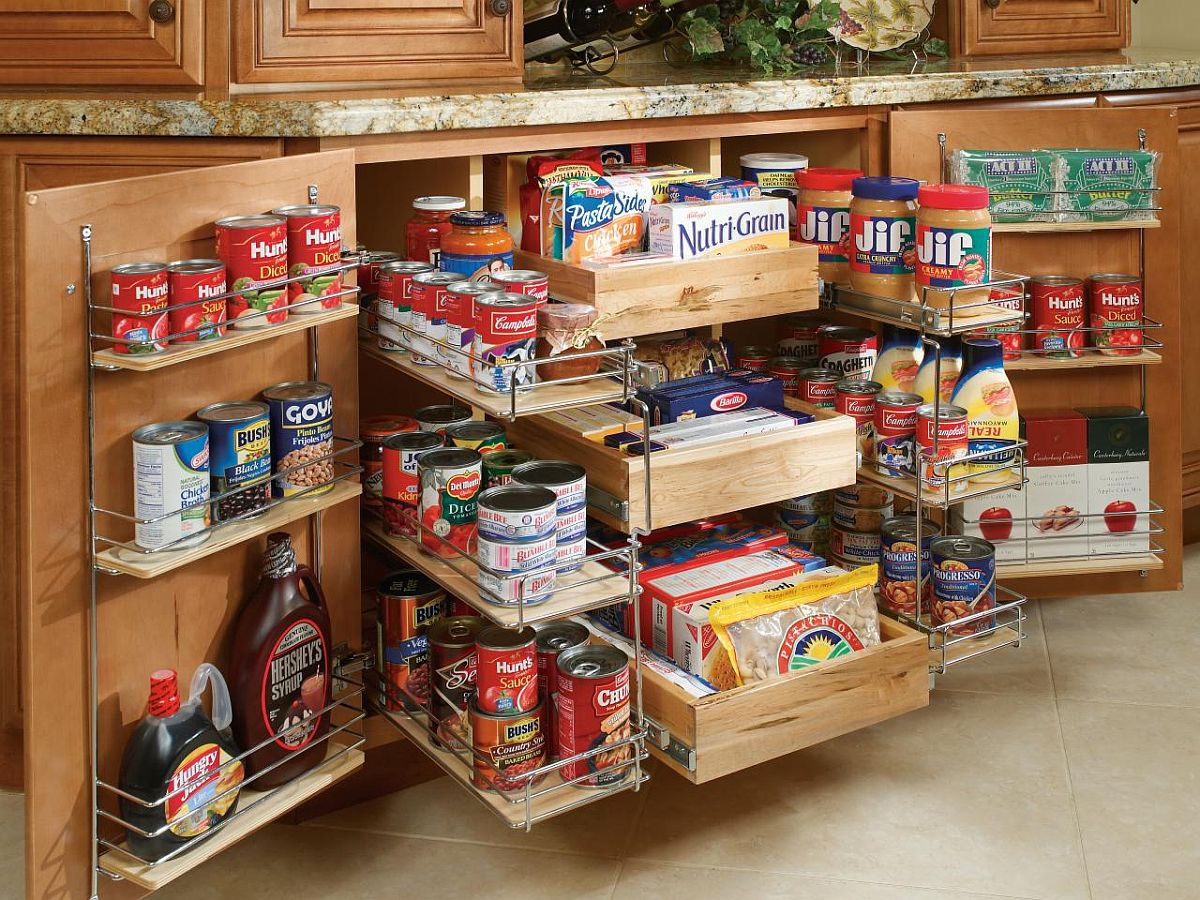 Finding a Niche for the Pantry
Since we are dealing with space-savvy pantry ideas, it is important to remember that the traditional walk-in pantry or the cabinet pantry in the kitchen are not the only options. Sometimes that forgotten nook under the stairway next to the kitchen, an unused mudroom cabinet next to kitchen or the laundry room storage nook can also act as a cool pantry. Just think about customizing the space, adding exactly the shelves you need (think beyond just shelves and turn to baskets or even bar carts) and the right lighting can turn a boring niche into a fabulous pantry.
RELATED: 8 Pretty Pantry Door Ideas That Showcase Your Storeroom as a Star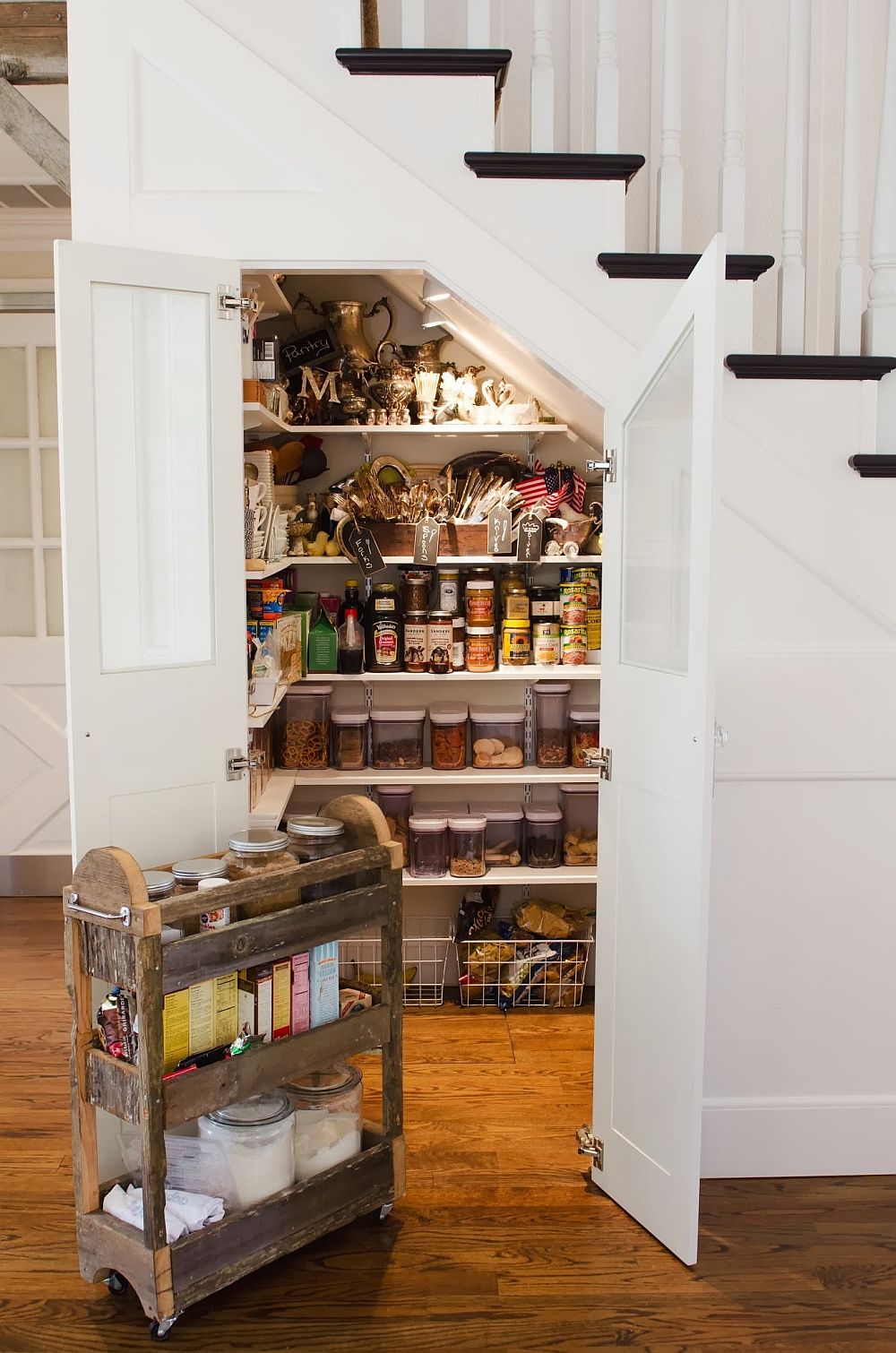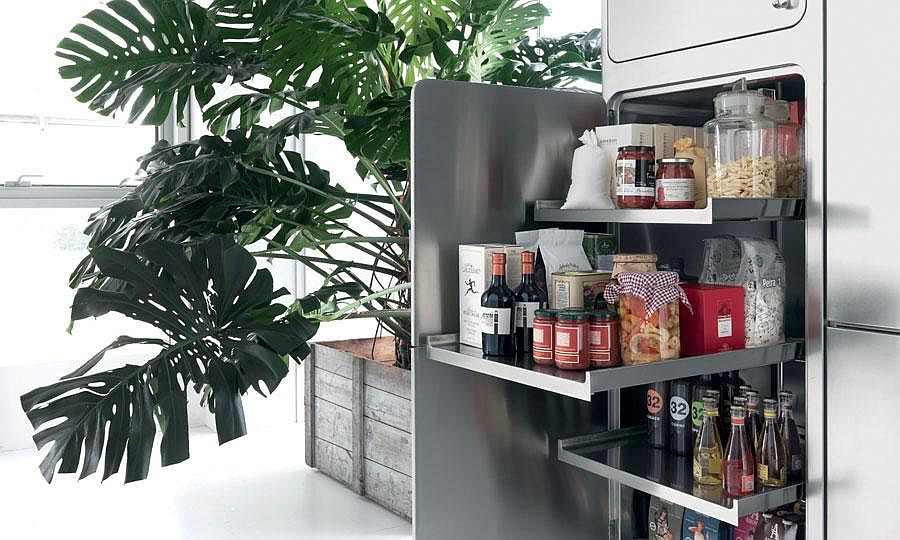 Freestanding Pantry Units
Freestanding pantry units are less common when compared to both walk-in and cabinet pantries. Yet, they bring their own set of benefits; especially if you are looking to add a pantry to your existing kitchen. Adding a standalone pantry saves time, resources and ensures that you do not have to alter the design of your kitchen drastically. You can place one at pretty much any convenient spot and you need to be married to the idea in the medium term. A smart choice indeed for those who want to avoid the hassle of a kitchen makeover!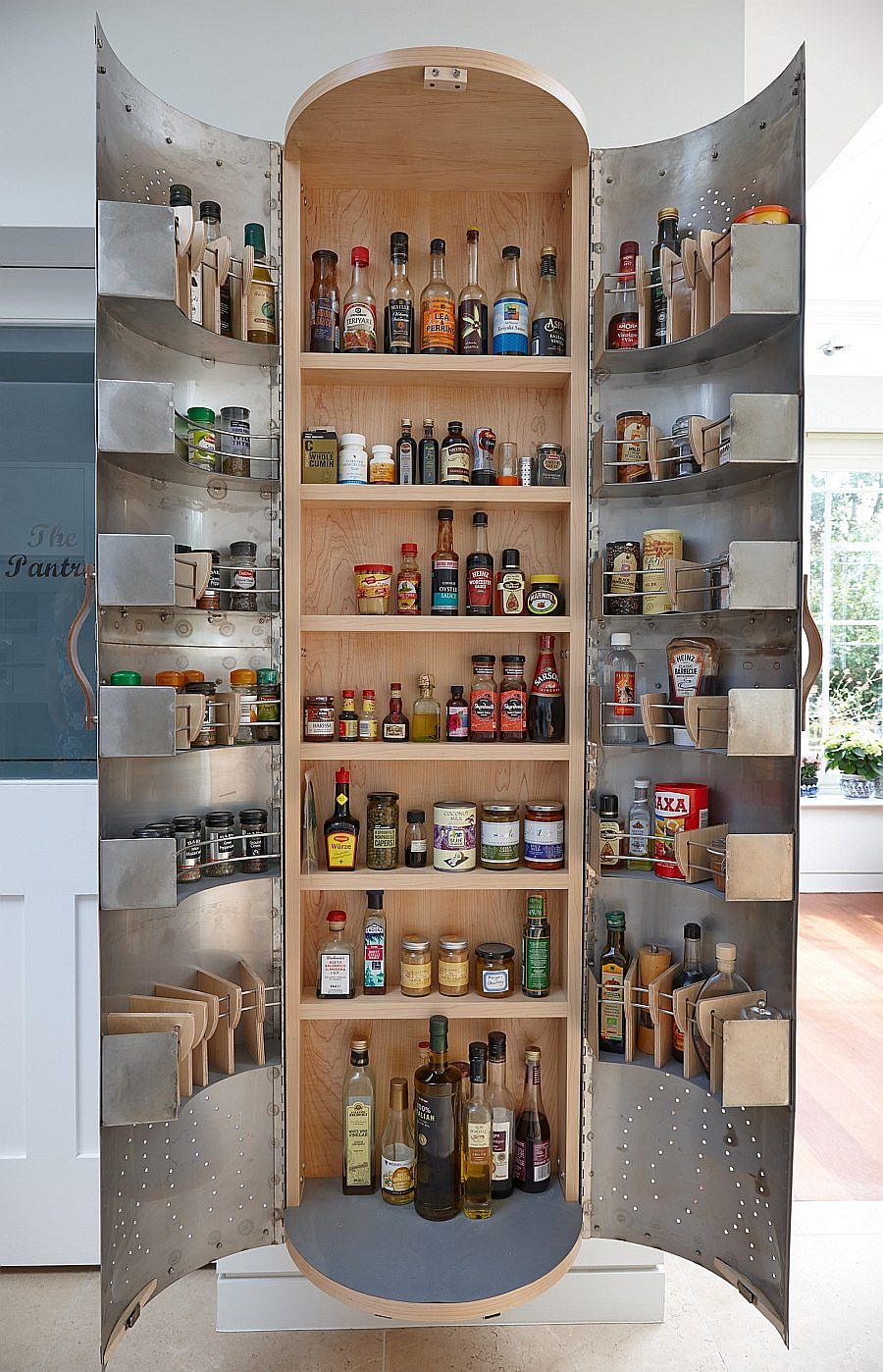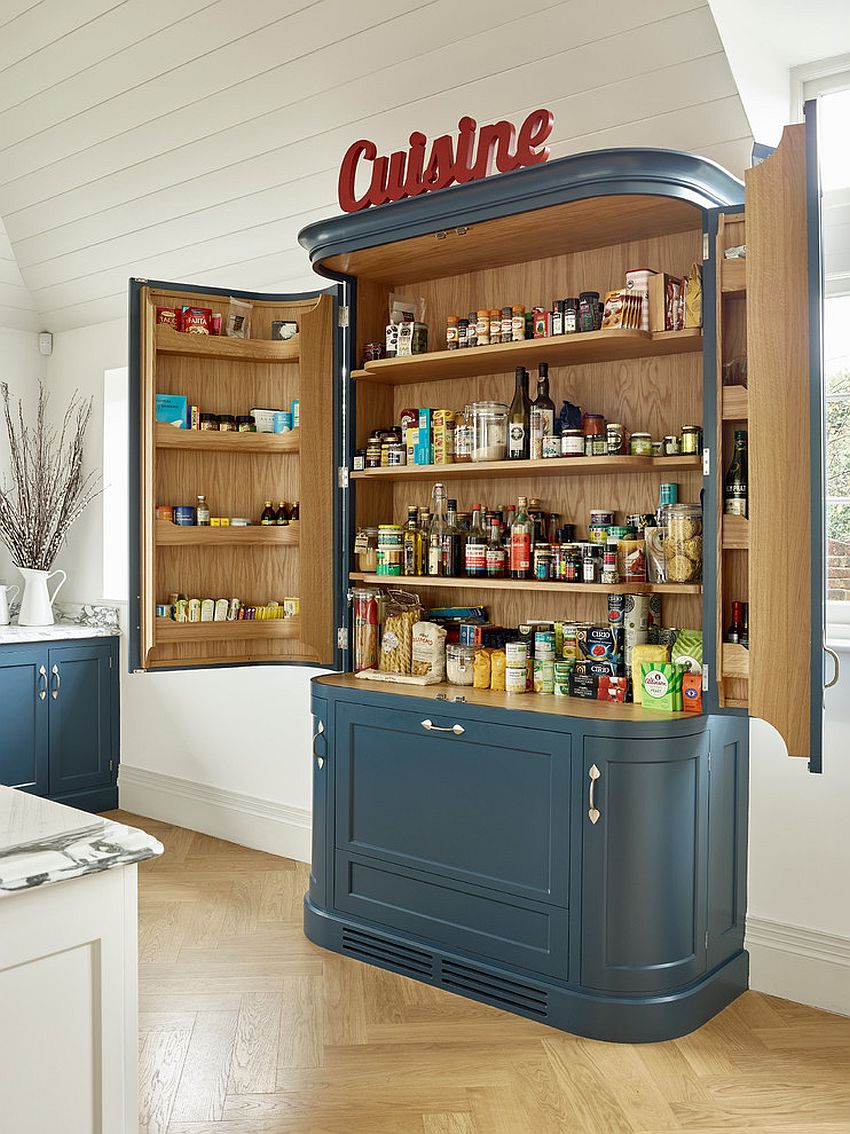 Get Creative with the Door
Though you might not give it too much of a thought, the type of door one chooses for the small pantry makes a giant difference to the overall scheme of things. A door that opens out or swings in takes up additional space; precious space that is already a premium in the small kitchen. A sliding barn-style door is a great alternative that gives the pantry a trendier vibe even while reducing wastage of space. Doors that fold out also provide you with a space-conscious alternative while some might even consider a dashing, open pantry!
RELATED: Pantry Design Ideas for Staying Organized in Style