Forgotten industrial buildings built in the last century, old warehouses that have not been in use for a while now and dilapidated structures needing an urgent intervention have been some of the reasons for the resurgence of modern industrial style. In an attempt to provide efficient, cost-effective and suitable housing, architects have transformed many industrial buildings into residences that are both charming and unique. Nestled in one such building in the city of Tbilisi, Georgia is this fabulous apartment designed by 4 Visual. The stylish, modern and space-savvy apartment retains much of its original industrial appeal and does so with splendid panache!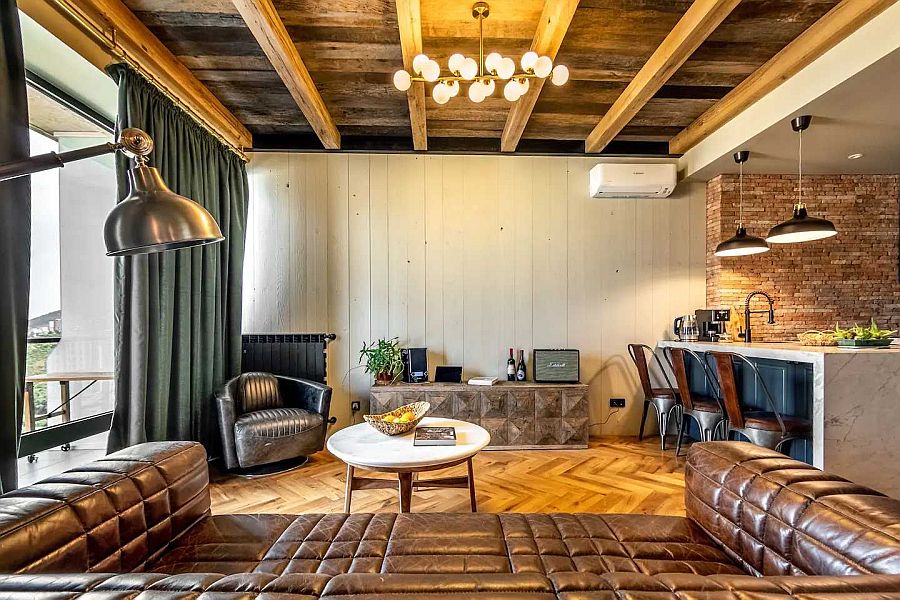 The first thing one notices as they step into the spacious living room is the eye-catching blend of different textures with each complementing the other beautifully. A wooden ceiling with sturdy beams and woodsy floor with chevron pattern are combined with a large leather sofa, smart décor that feels as modern as it is industrial, glass walls and even an exposed brick wall section leading to the kitchen. The kitchen next to the living area is small and simple with a breakfast bar that seats three, modern pendant lights, blue cabinets and ample storage.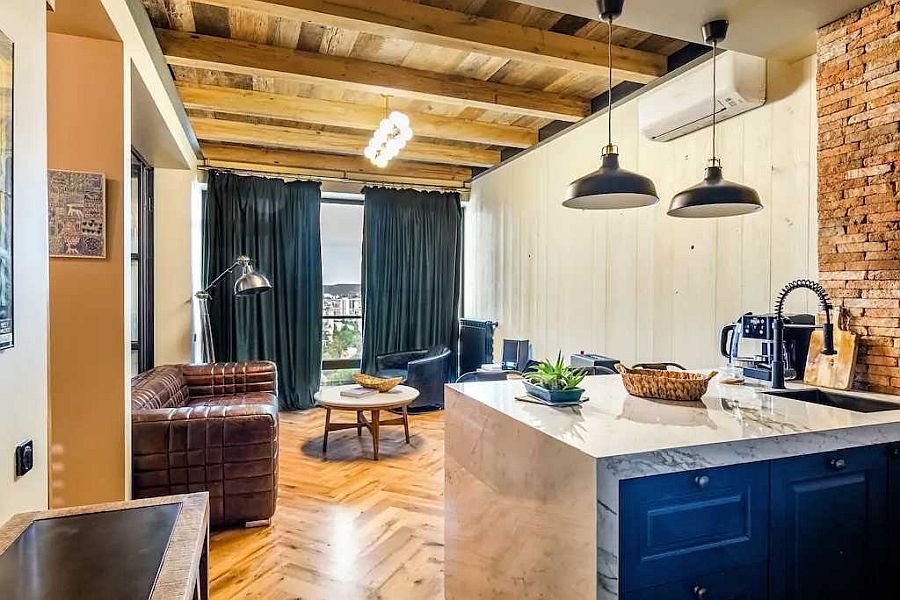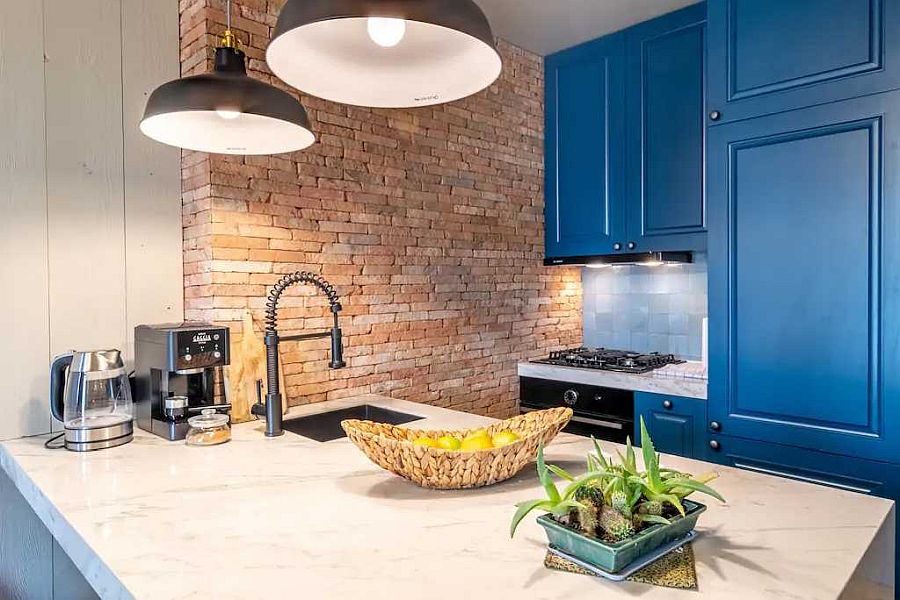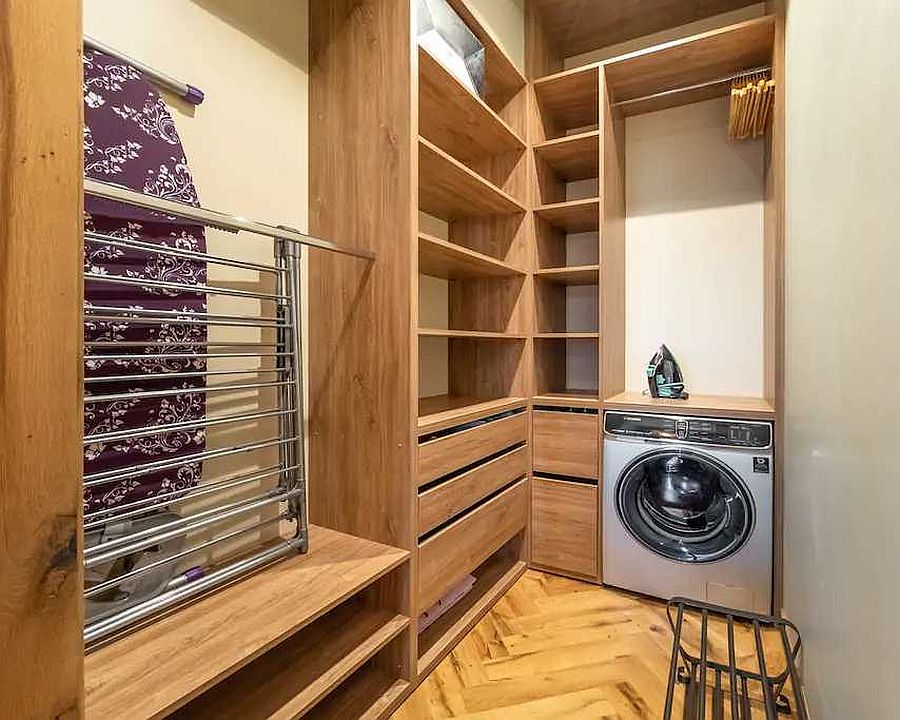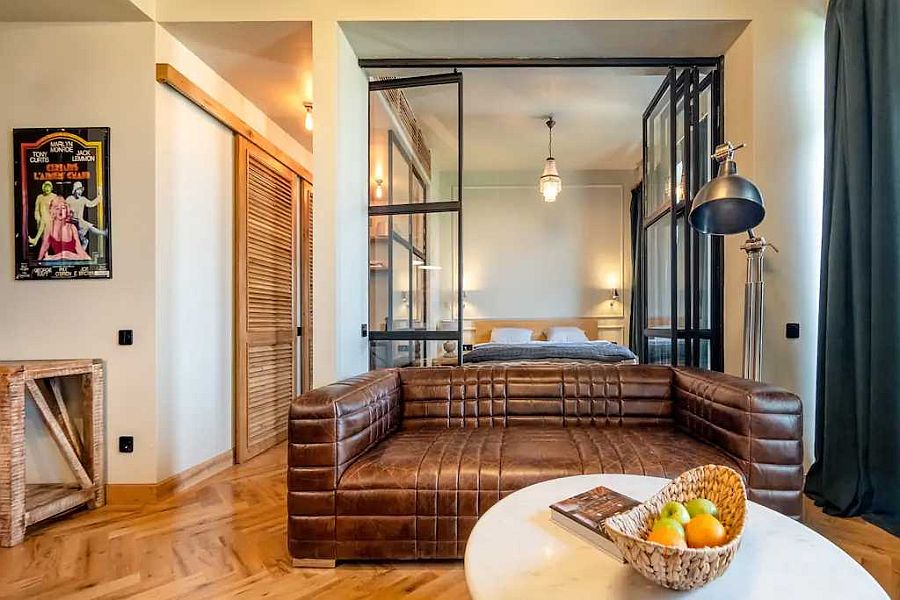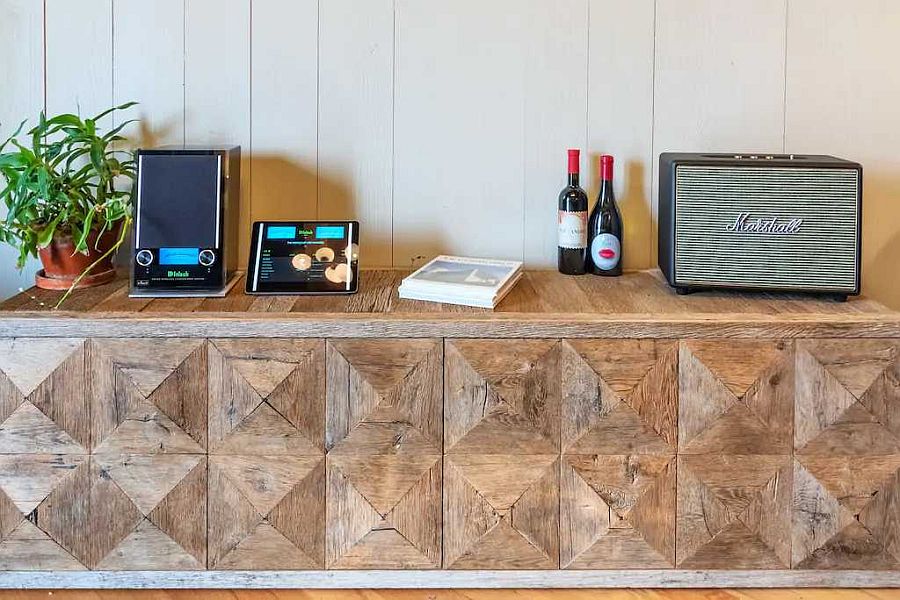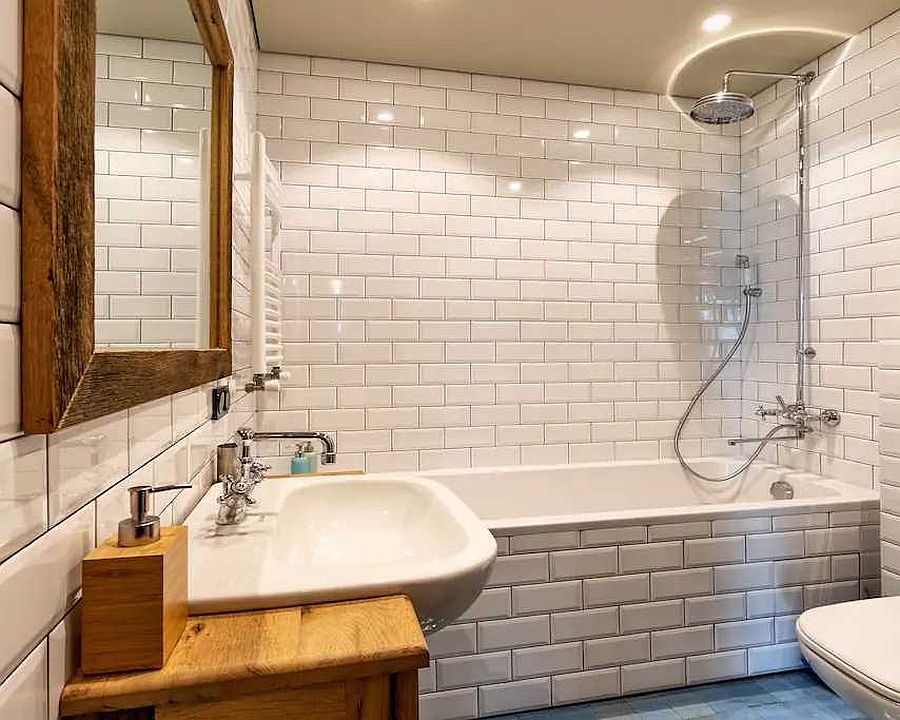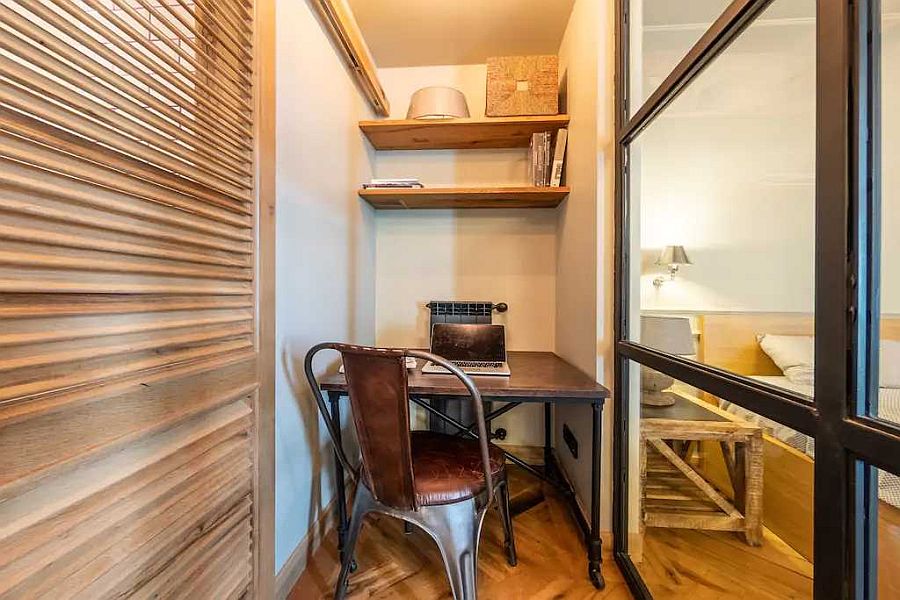 Another highlight inside the apartment is the bedroom with its framed glass walls that connect it with the living room whenever necessary. A series of drapes in the living area and in the bedroom allow the homeowners to shift between privacy and unabated views even as the little balcony outside offers a bird's eye-view of Tbilisi's bustling streets.