Have you been stuck indoors all through winter and are looking forward to spend some time outdoors? Even if you cannot travel as you please at the moment because of the Corona pandemic, you can still enjoy time outside by creating a curated outdoor space. Smart outdoor spaces allow you to take in the many sights and sounds all around you even as you relax after a long, hard day. If you have a sheltered porch, then the level f comfort is accentuated further as harsh sunlight and unexpected showers are no longer a problem. If you love the idea of bringing together bright colors of spring and a relaxing porch, then you will adore the gorgeous and colorful porch inspirations that we have for you today!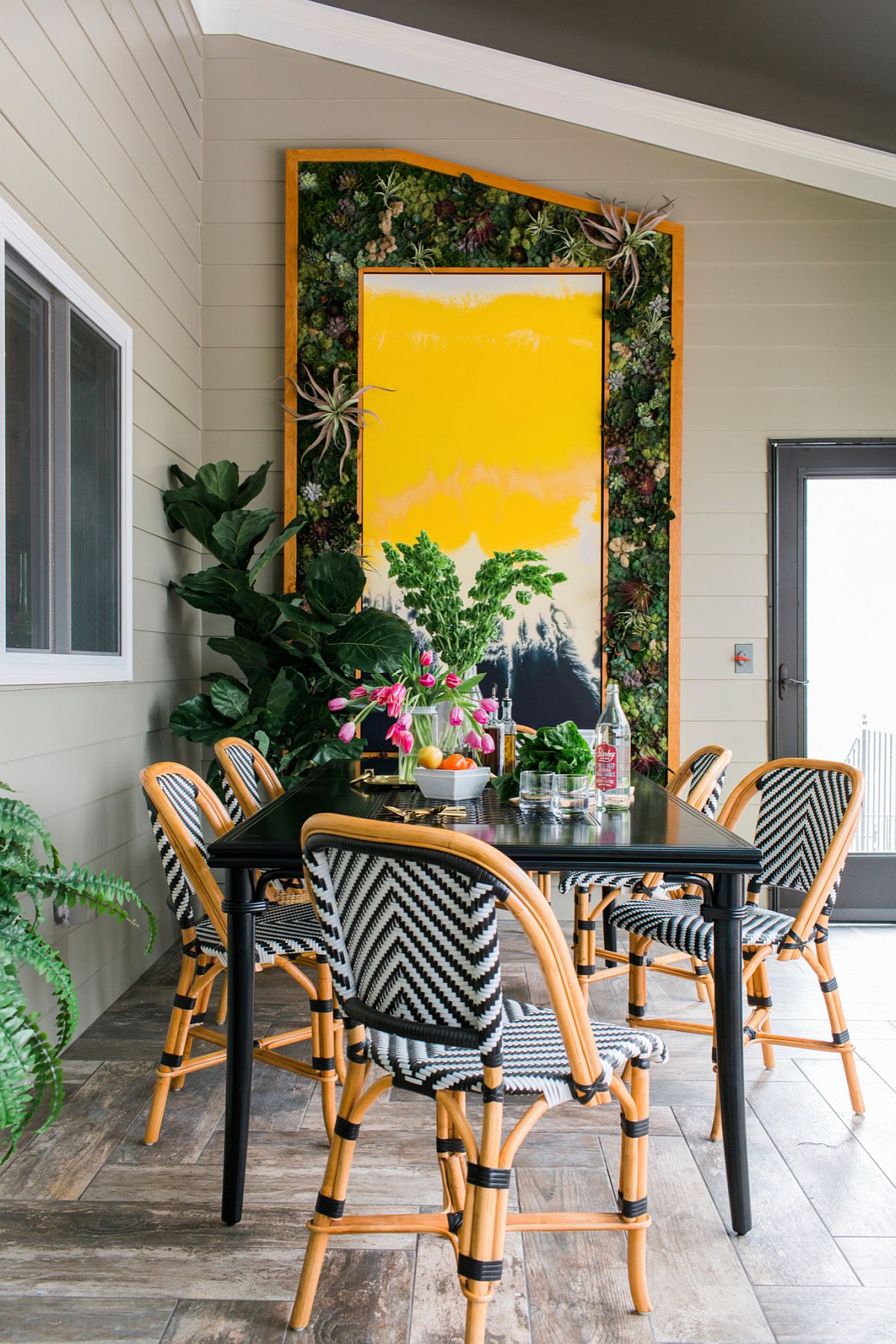 Colorful porches are not just about painting the entire space in bright hues. There are many ways to get this task done without taking up a major paint job. Everything from potted plants and the fireplace to rugs, cushions and décor can add color to the porch without forcing you to splurge a fortune. From the classy and the understated to the spacious and luxurious, this is a look at the trendiest colors for porches this spring –
Vibrant Yellows meet Natural Greens
It is hard to ignore the colors of nature and beautiful blossoms outside as spring rolls in. That is why we are advocating an embrace of both green and yellow in the modern porch! This is much easier than you think and if you have a porch in white, then adding white or green accent cushions along with a matching rug and few textiles that further elevate these colors should do the trick. Yellow brings sunny charm to the porch in neutral hues while green (be it in the form of potted plants or just green finishes) adds nature's inimitable aura to the setting. A refreshing and lively porch that perfectly epitomizes spring!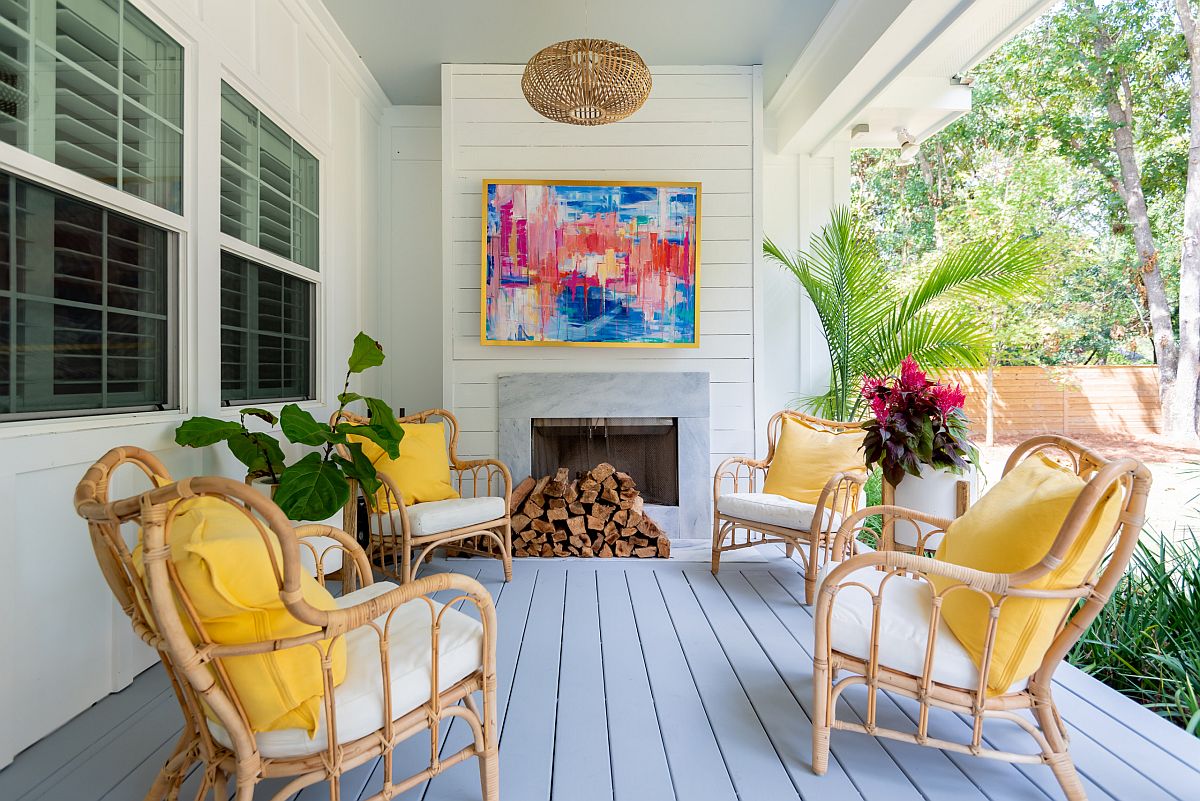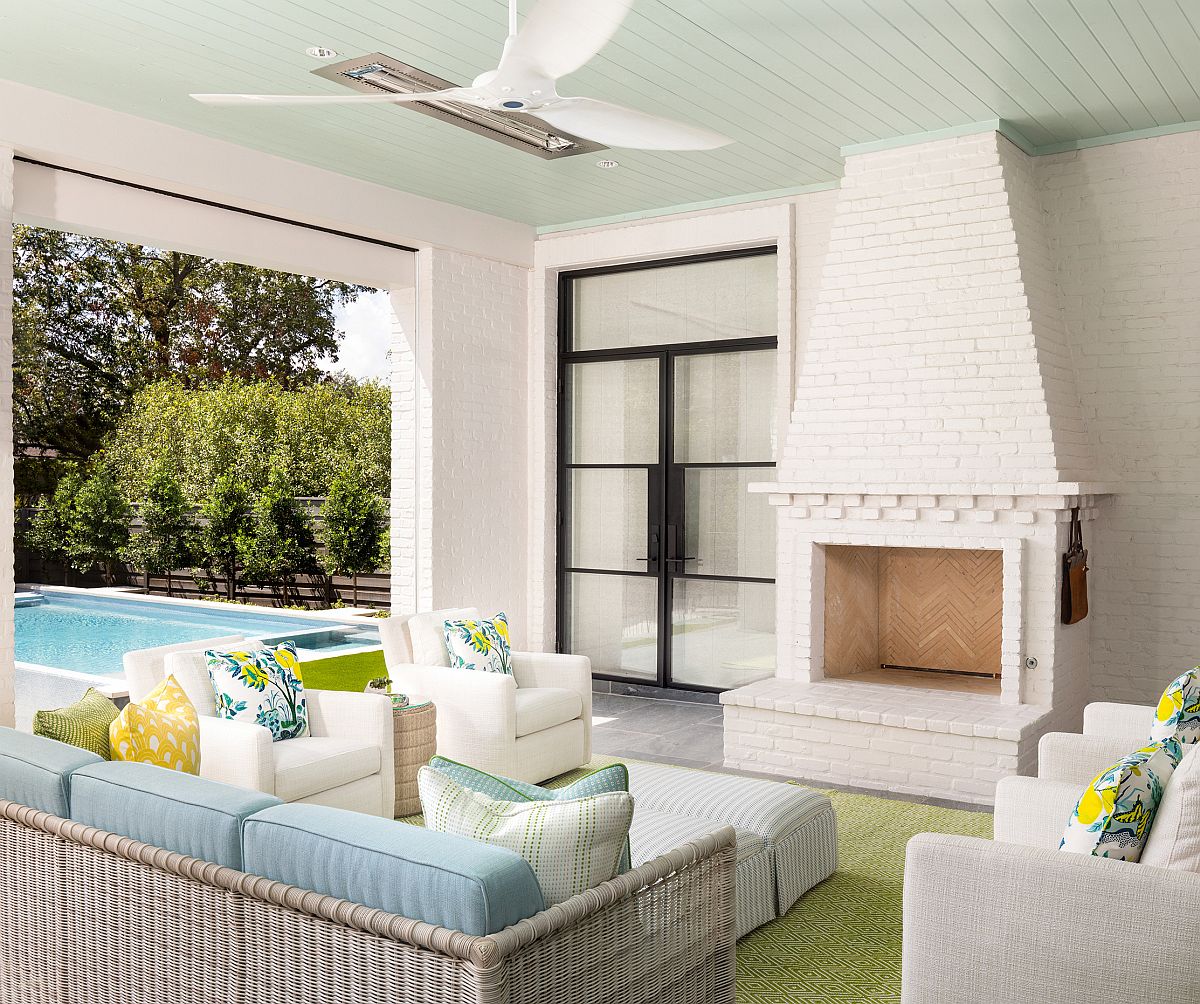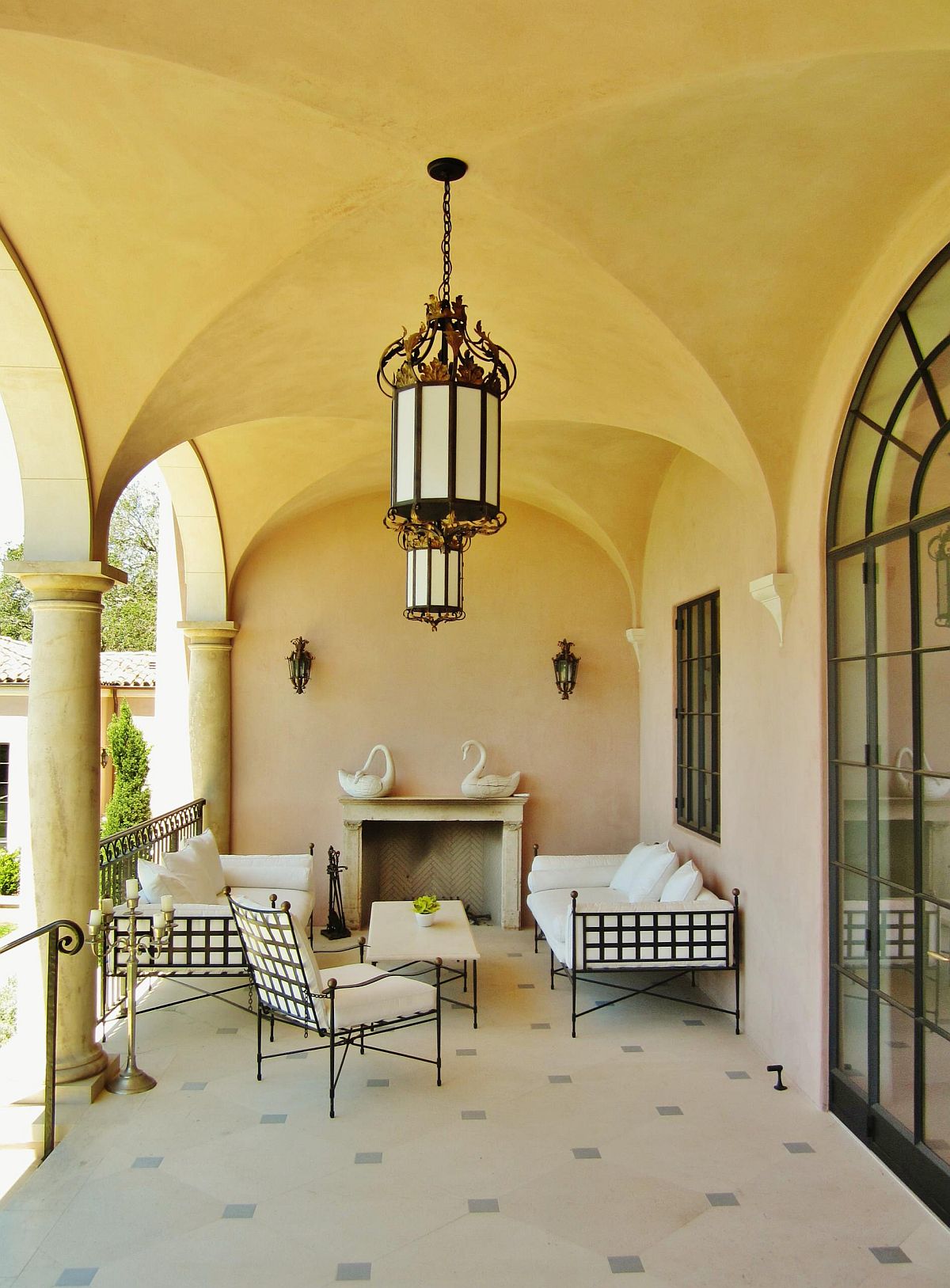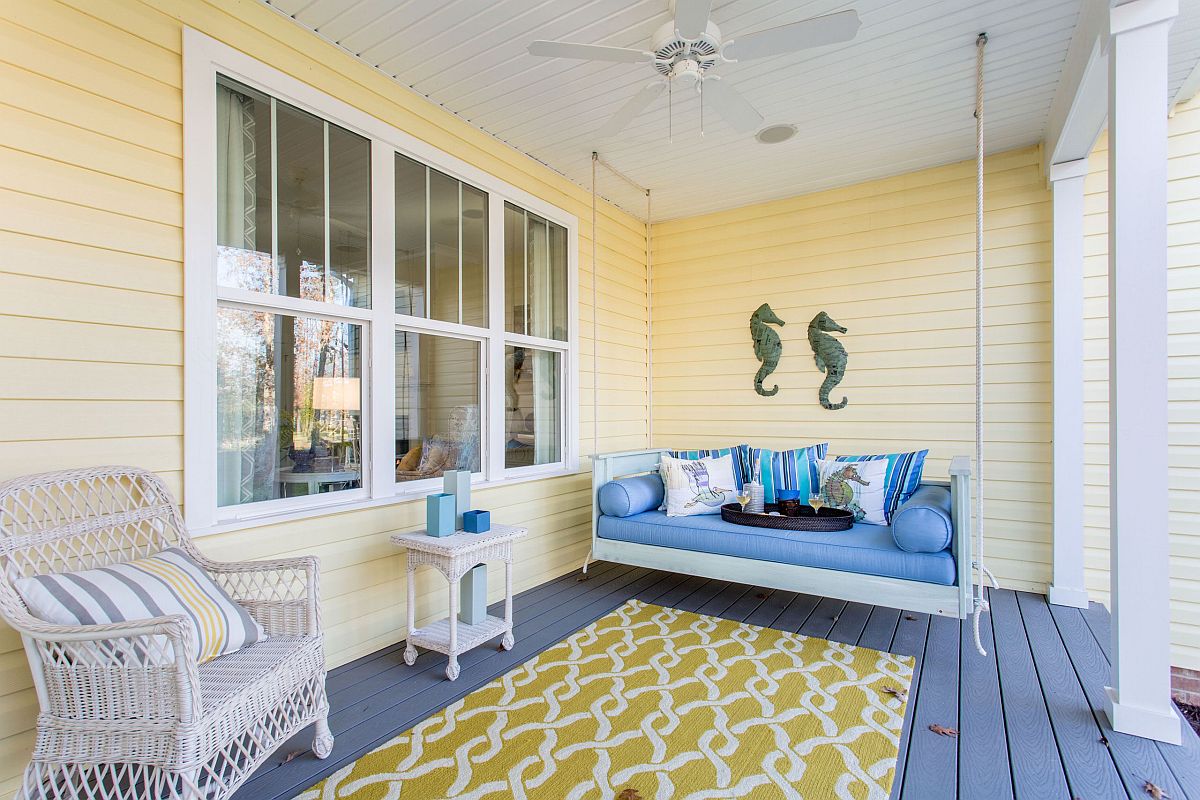 Blue Works All Year Long!
Blue is a color that has become even more popular than usual in 202 after being hailed by many as the defining color for the next 12 months. It is barely a surprise then the best porches for spring 2020 embrace this hue gleefully. From light and pastel blues to deep blue and even cobalt blue, the many shades of blue can be combined on the porch with ease. Be it blue accents or just a backdrop in blue, you can try out the color in many different ways. The best part about using blue on the porch is that the color stays relevant even during summer months ahead and should be a delight to work with all year long.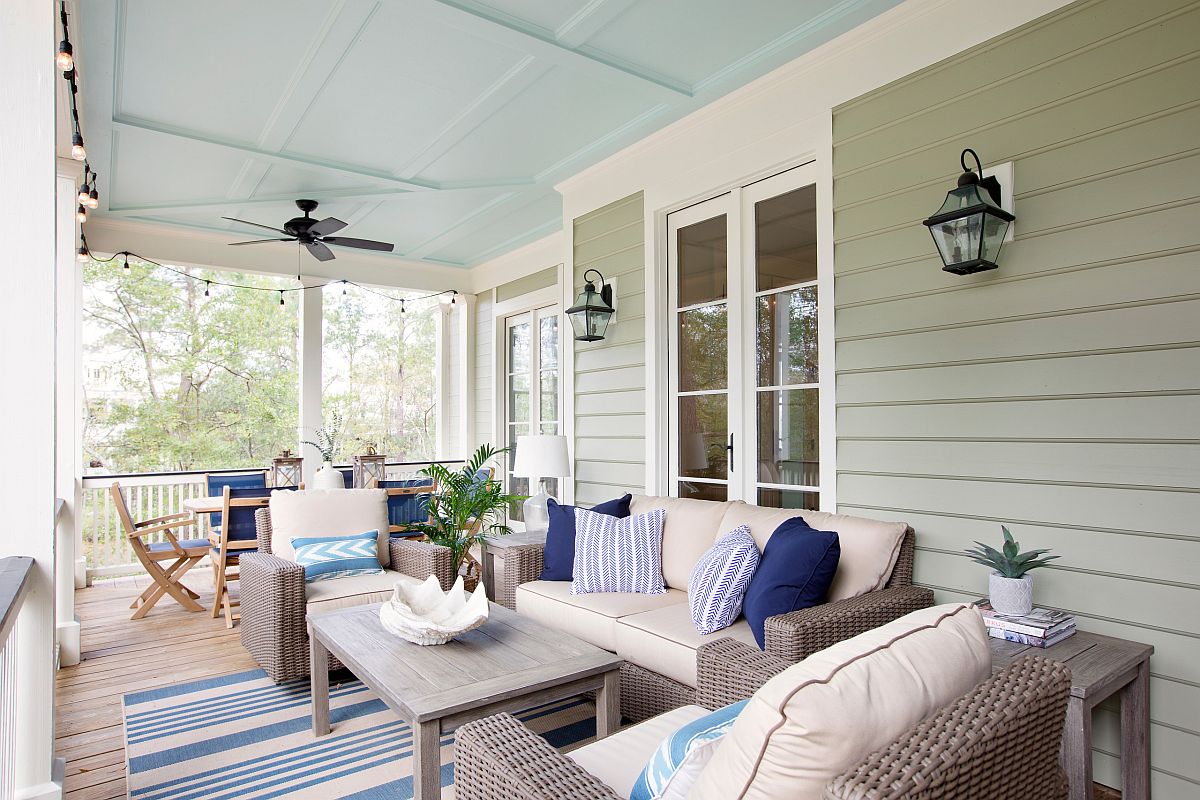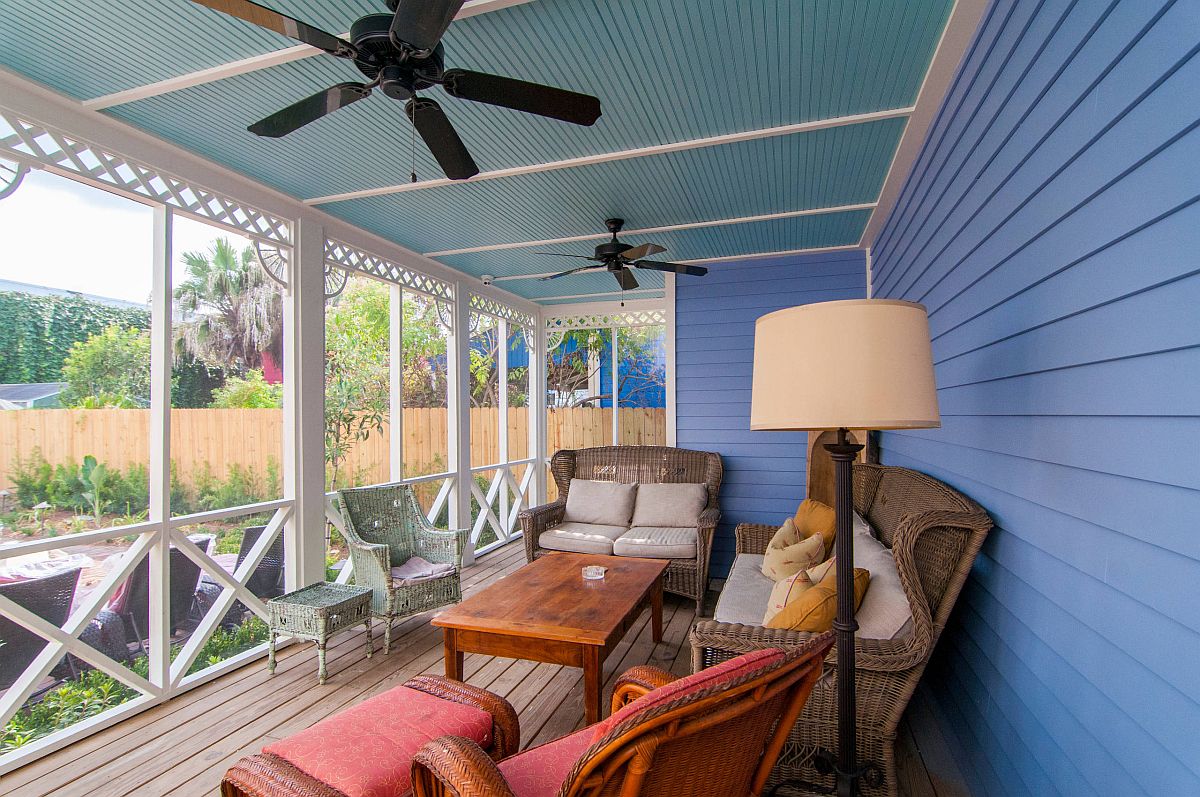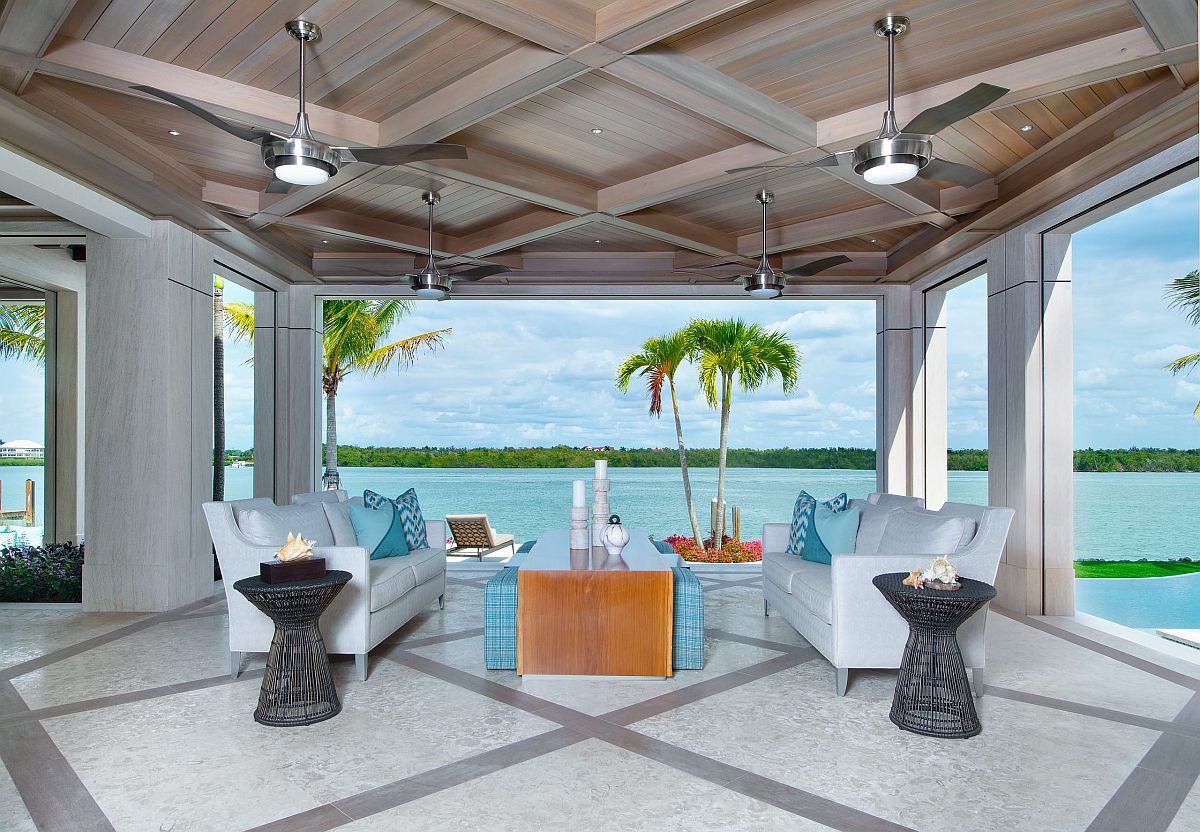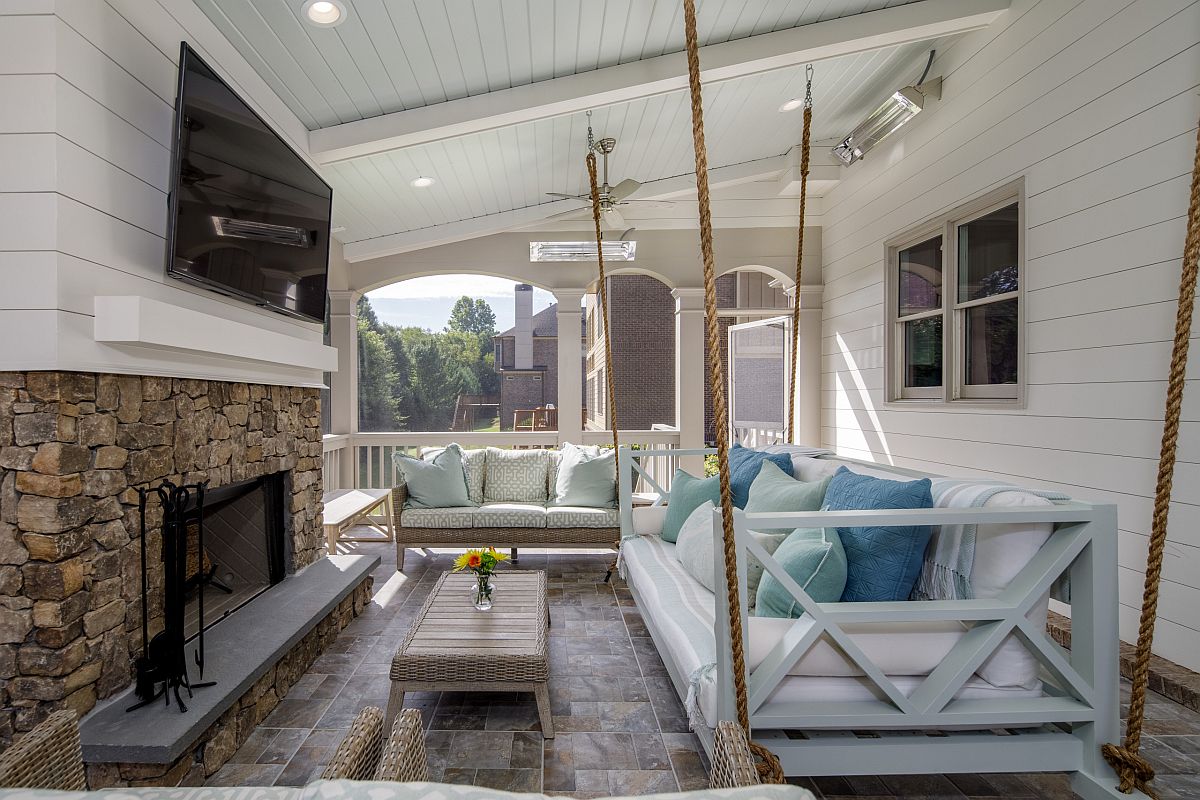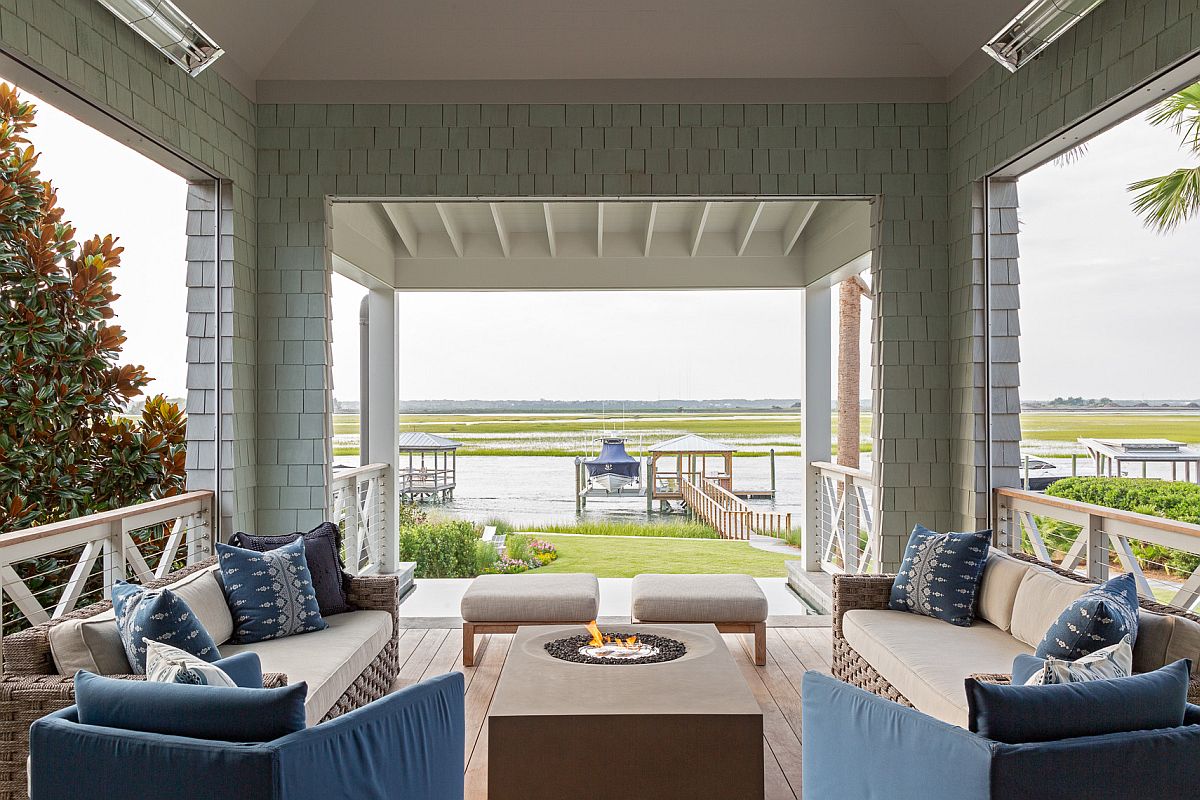 Soothing Natural Hues
We love a porch that is welcoming, cozy and paints a picture of tranquility all year long. Pastel colors, earthen tones and warm yellow hues are the easiest way to achieve this look along with styles like Mediterranean, shabby chic and vintage. This blend of soothing natural colors and exotic themes gives the porch a dreamy, timeless appeal and if you have a green garden just next to it, then a relaxing evening is just a few steps away from the living room. This is a look that can be achieved even with white, a few flowering plants and plush textiles thrown into the mix.